Moving to Playa del Carmen – The Ultimate Guide (for Expats) 2023
---
Do you feel at home when visiting Playa del Carmen?
I knew it!
You've fallen in love with this slice of paradise!
(who can blame you)
Our team here at PlayaDelCarmen.Com is made up of a mix of American / Canadian /  French / Ukrainian / and English ex-pats (not forgetting our amazing Mexican locals)!
When it comes to talking about moving to Playa del Carmen and what to expect, we've been there.
We know our stuff.
You see, as easy as it is to become quickly infatuated with Playa…the city cannot speak, so you must learn it more slowly and methodically.
Here's the topic breakdown:
---
1. Why Relocate to Playa del Carmen?
We hate to state the obvious but Playa del Carmen is pure Mexican Caribbean paradise. 
We all love to vacation here, I mean, c'mon it's true tropical bliss! What's not to love?
Breathtaking scenery, mouthwatering food,  incredible activities and attractions, world-class service, hotels, and more!
It's a no-brainer.
But remember, relocating your entire life and living here is a completely different experience.
That's why you're here right? To get the inside scoop.
Personally, Playa del Carmen is one of my favorite places on earth.
However, I'm not going to be overly-biased so I will state it's not always for everyone.
Playa might be for you if you prefer:
beaches and small towns > over big cities
hot weather all year round
a very laid-back atmosphere
Sounds good? Then you're onto something great!
If you spend your days daydreaming about living close to the ocean, then look no further.
LIFE is passing by quickly. It's fast-paced and in the blink of an eye, we've lost 10 years!
Are you ready to slow things down and enjoy the moment?
Come to Playa del Carmen!
2. The Reality of Living in Playa del Carmen
Living in Playa del Carmen is an amazing experience.
I'd encourage everyone to try it at least once whether it's short-term or long-term.
It doesn't matter if you're young, middle-aged, or in your later life, it's one of the few places in the world that caters to people of all ages.
To get a true feel of what the place is really about you have to stay here at least 3 months.
Stay at least 3-6 months 
In this time you will be able to experience the true day-to-day reality of living in Playa del Carmen.
The city itself is made up of the perfect blend of locals and an exciting up and coming ex-pat community. You'll cross paths with people from all over the world.
It's incredible.
The atmosphere in downtown Playa is vibrant and social, there is ALWAYS something to do.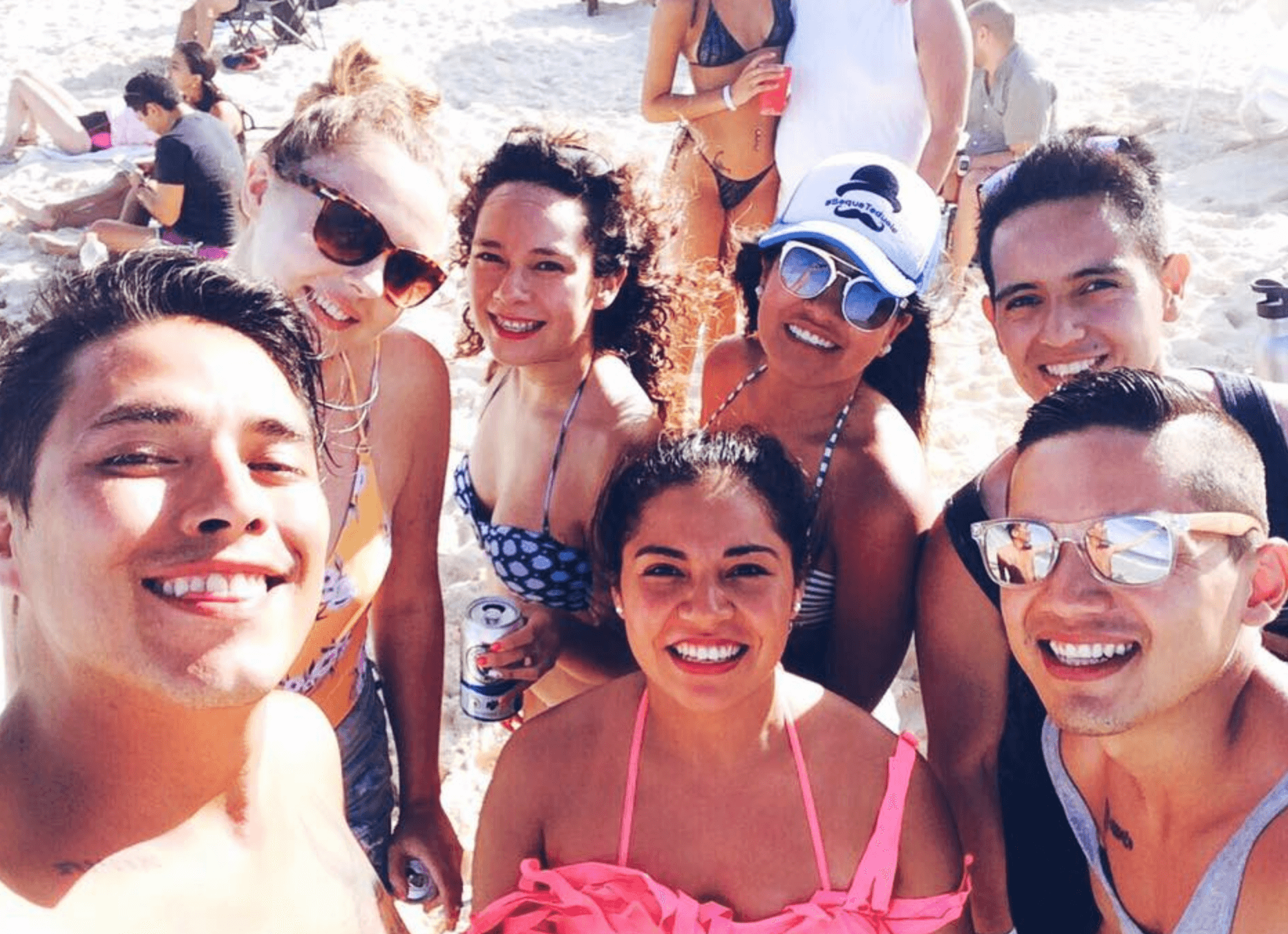 If you like to be part of a community spirit there are weekly events and opportunities to get involved in things that matter to you.
Local Community Activities Include:
Beach cleanups
Animal rescue centers
Jungle conservation efforts
Teaching kids English (ESL)
Are you retired or don't need to work?
Bienvenido to heaven!
Your money will go a lot further here (more on that later) and you can enjoy all the leisurely activities you want!
Walks on the beach?
Dinner by the ocean?
Salsa dancing by the shore?
If you're moving here to work (like I did) your day-to-day living will be fairly similar to your home country:
The commute
The grocery shopping
Hitting the gym…etc
However, your weekends or days off will be in a different league entirely!
Why?
Because you have an abundance of truly incredible and cool things to do around you.
Some of my favorites include: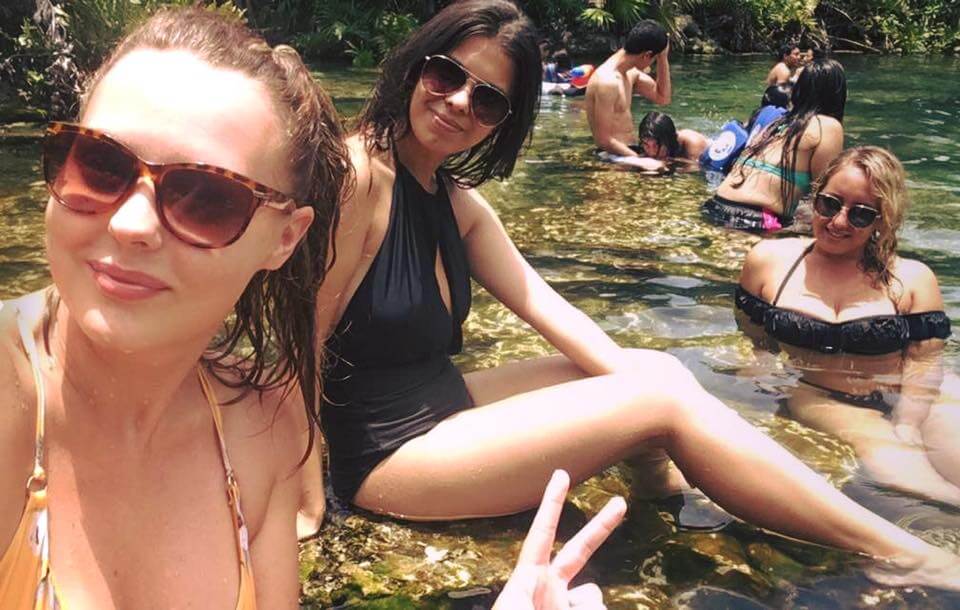 (My friends and I enjoying a Sunday at Cenote Azul in Playa del Carmen)
Oh, and did I mention the weather is glorious all year round? Topping up your tan is a must!
In Playa del Carmen there are a number of large ex-pat communities including:
Digital Nomads
Poker Players
Retired Folks
3. The Cost of Living in Playa del Carmen
There's no doubt the cost of living is significantly cheaper here in Mexico than it is most places.
It's roughly 18 Mexican Pesos to $1 USD.
Definitely more bang for your buck.
The cost of living will vary whether you plan to make the move solo, with a partner, or family, of course.
It all depends on what you choose to do with your time, and if you have children to take care of.
To simplify things, I moved here solo from England at the age of 24 and spent around $35 USD per day. 
Bear in mind that when I first got here I didn't want to cook, and I was out socializing almost every night making new friends.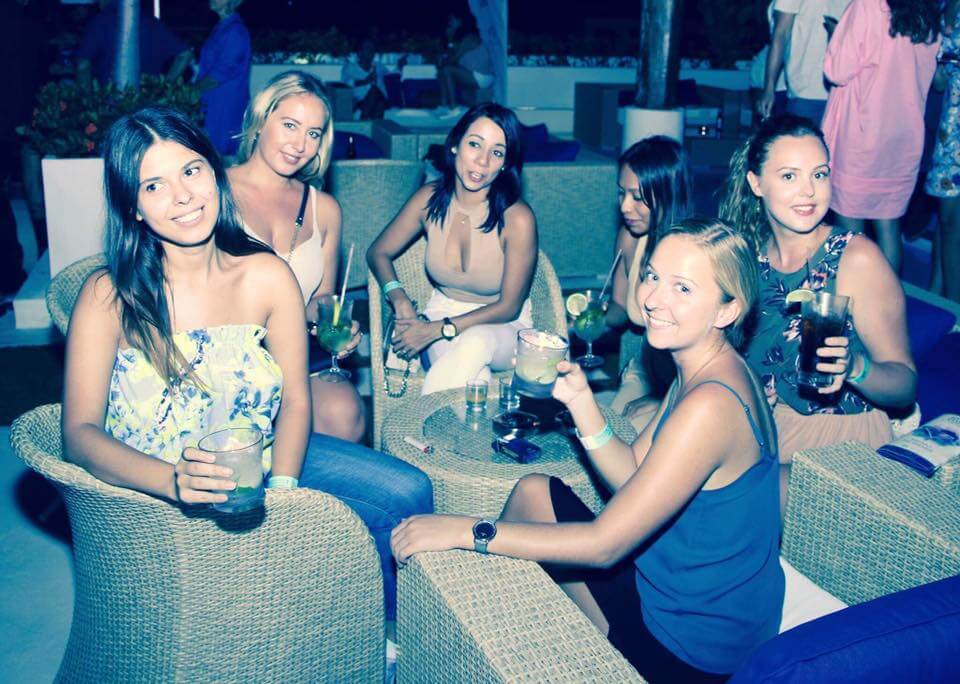 As time went on I began my weekly shops and settled nicely into the day-to-day, ultimately spending less in the week and more on weekends.
There are very few places in the world where you can enjoy an incredible 5* 3-course meal for less than $50!
Pros:
When traveling solo it's often cheaper to eat out than it is to cook and use gas & electric.
Food/drink is cheap and GREAT quality. There's also plenty of 'ladies nights' where women can drink for free. Whoosh!
Transport is super cheap and efficient – taxi/bus/boat.
Cons:
Because of the economy, the earning potential is much less, especially if you are accustomed to U.S wages.
You can't always find the brands or material possessions you've become accustomed to back home. I'm from England and finding teabags was a task (we love our tea)!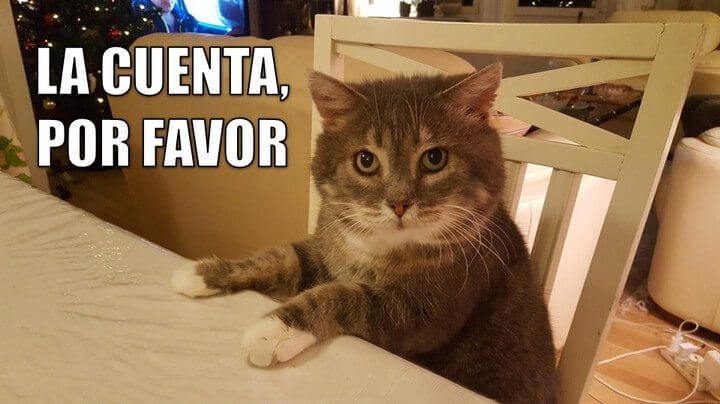 4. Jobs in Playa del Carmen
Click here for the website detailing the requirements to get your Mexican Temporary Residence Work Visa.
However, if you currently have a job in your home country talk to them about moving to remote work.
2020 forced pretty much everyone other than key workers to work from home, and my guess is that it is a trend that will stick.
Of course, it's not for everyone but if you love then, hey, why not right?
It's worth an ask.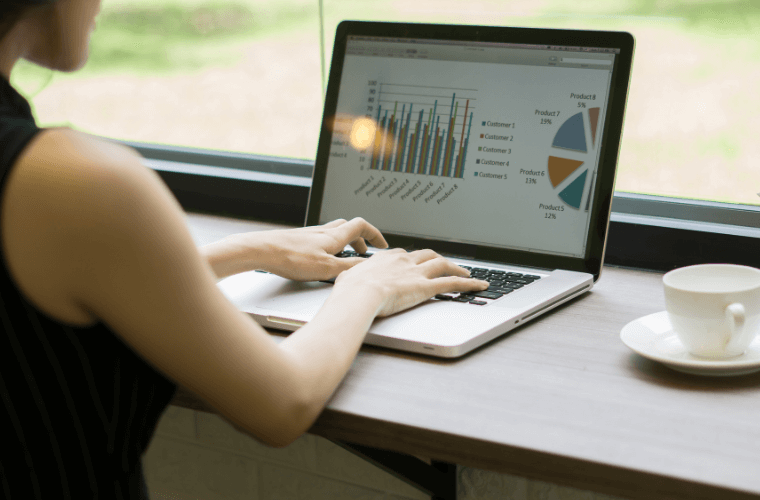 It means you can go wherever there is WiFi.
If you are currently out of a job or your current job provider isn't giving you the green light when it comes to remote work there are many places to search for jobs online.
Some great places to start include: 
It isn't for everyone and if you're not the get-up-and-go self-driven type I honestly don't think it will work for you.
You need the right skill set, good time management, etc.
I've been working remote for 4 years now and I would never look back.
I am a very Capricorn person so I LOVE work but if you are easily tempted to spend the day on the beach instead of getting your sh*t done you really need to start practising self-discipline if you want this sort of lifestyle to work for you.
Work hard, play hard. Trust me it's worth it.
The best part is, of course, living costs in Mexico are likely to be much cheaper than back home so you have the potential to pay your debts off, save a lot of money, and start living your best life if you are smart about it.
Playa is quickly becoming a haven for digital nomads.
5. Schools in Playa del Carmen
There is plenty of great school and educational options for foreigners in Playa del Carmen. 🙂
Of course, most ex-pats want or need the school to primarily be English speaking.
This section probably deserves its own blog post (let me know in the comments if you would like to see that) but in short…
Some of the most common questions I get are: 
What is Mexican schooling like?
How good are public schools?
Are there alternative teaching options?
Are there private and public schools?
Straight off the bat, most schools in Playa are private.
Public schools tend to be overcrowded and don't have bilingual programs.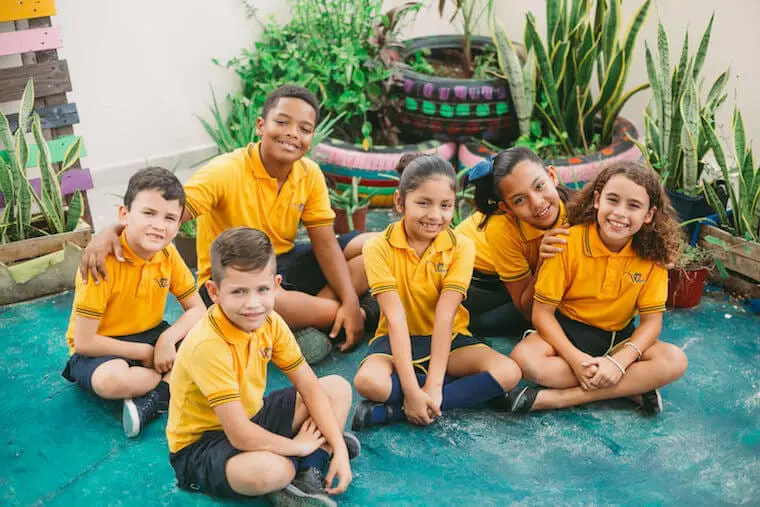 Private schools in Playa are  300-400 USD per month (this may increase as the education level increases).
They require school uniforms.
You are required to pay registration fees, book fees, school material fees.
Schools can have a high demand so register as early as possible.
You must bring your child to a SEP-certified program that issues accreditation so they can award the correct valid diplomas etc.
Mexican schools are generally more strict than USA schools. They give students a heavy workload of all ages.
Mexico is sufficiently flexible to allow other educational options, such as alternative teaching methods (Waldorf, Montessori, and others), or homeschooling.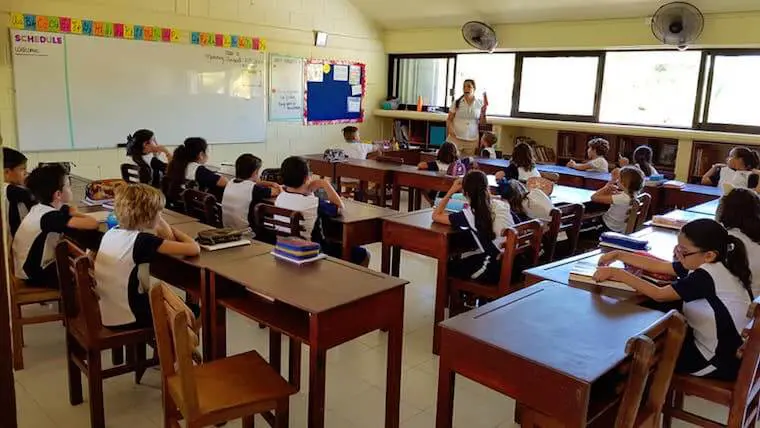 Best Schools in Playa del Carmen & The Riviera Maya
1. Ak Lu'um International School Community
5. Instituto Playa del Carmen de la Salle
6. EMMA Escuela Manuel Acosta / Playacar Grand School
7. Comunidad Educativa "El Papalote"
8. Instituto Tepeyac Campus Xcaret
10. Yits'Atil Educational Institute
6. Playa del Carmen Population
If you're moving from a huge city such as Los Angeles, or Vancouver, you're in for a shock.
Playa del Carmen is a walkable city, meaning you can navigate everywhere on foot if you have the time.
It usually takes me 1 hour, or 1.5 to do a full circle of the city.
The population here was last recorded at around 149,923 people back in 2010. 
Obviously, as a vacation hotspot, the amount of people visiting varies depending on the season.
The months of December and January are particularly busy.
This is largely noticeable on the beaches downtown during weekends, and in the clubs, bars, and restaurants.
Once you've settled in here it won't take you long to discover the more local spots (off the beaten path) where you can avoid the crowds with ease.
Useful info:
Playa del Carmen – Demographic
7. Renting in Playa del Carmen
Even if you do plan on buying Real Estate here I would highly recommend that you first rent for at least 3 months to visit different areas.
This gives you time to make a solid decision before planting your flag.
Relocating is a huge decision, you'll want to get it right.
Luckily for you, renting in Playa del Carmen is super EASY!
When I moved here I was astounded by the lack of paperwork and general hoo-ha involved.
Lower end rentals are simple, and I moved in the same day.
Where do you look for rentals?
Start online.
Here are some places to get you started:
Please note most adverts are posted in Spanish and prices are shown in pesos so you will need to do the conversion yourself.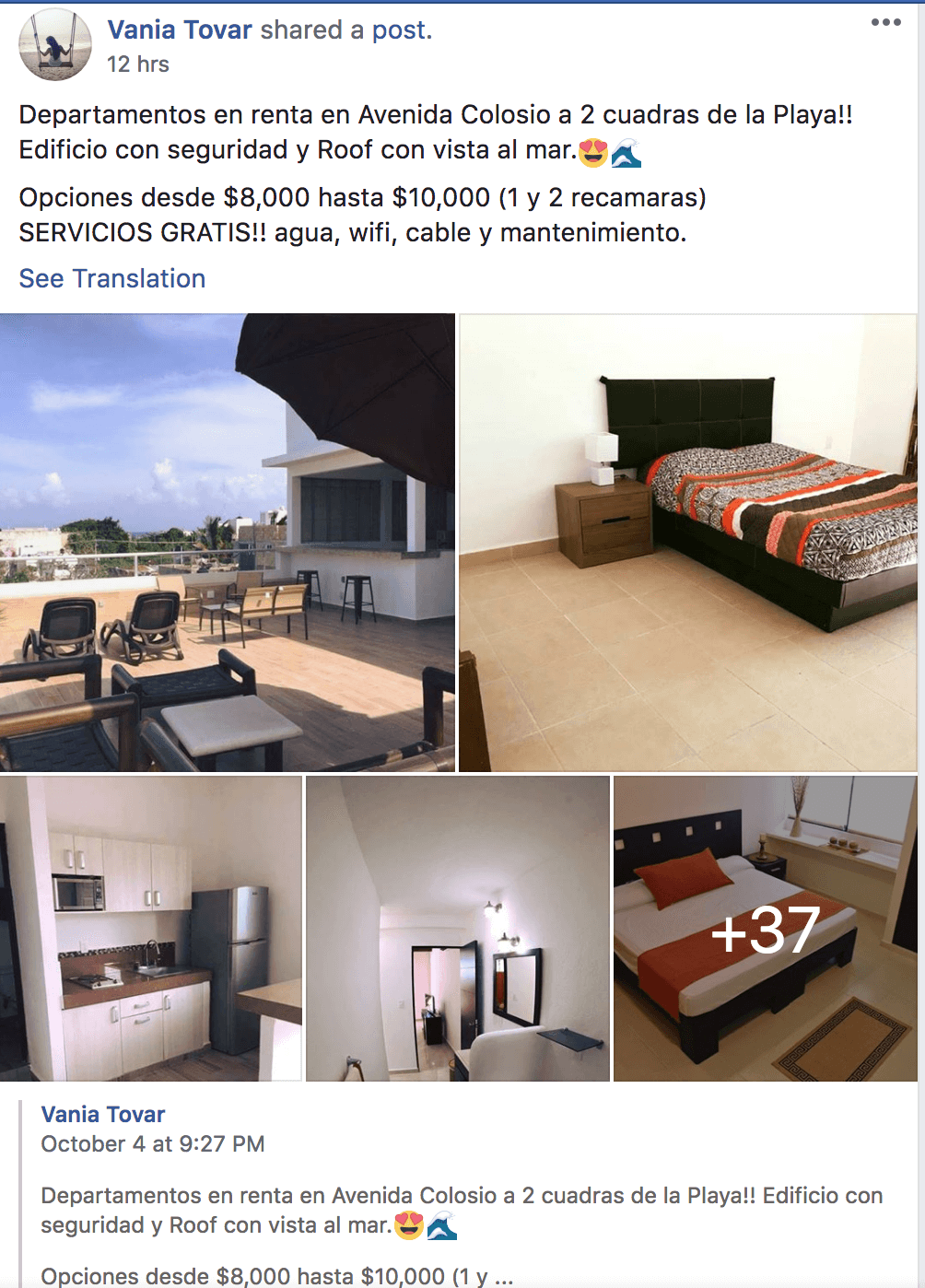 THINGS TO KNOW:
Do not offer to do a credit check, it's literally unheard of here, so it should be a big red flag if this comes up.
Do not send a deposit before your arrival.
Make sure you know what's included in the price, water, gas, etc.
Playa is a hot rental market, places go real fast, so make sure you are on the ball if you have your eye on somewhere particular.
My advice would be to stay somewhere for one week while you shop around and get to know the area.
Using a reputable rental company can make things simpler especially if you don't know the area all too well yet (although I managed just fine on my own, I didn't speak Spanish at this point either).
The busiest times of year to find the perfect rental is (August), (December /January), and (Easter / Semana Santa / Spring Break).
Renting price guide in Playa del Carmen
Low-end rental per month (usually shared): 6000 pesos  = 300 – 400 USD
Midrange rental per month: 7000 – 10,000 pesos = 400 – 590 USD
High-end rental per month: 10,000 -30,000 pesos = 600 – 1500 USD 
Luxury rental per month: 30,000 – 50,000 pesos = 2000 + USD 
Do you have to sign a rental contract in Playa del Carmen?
Rental contracts really don't have much meaning here and are difficult to enforce unless taken to a notario (notary) which can be costly.
My advice would be to choose a landlord you see yourself having a great relationship with. Make it clear how long you are going to rent and stay for and stick to your word.
Give advanced notice if you do plan on moving before your verbal agreement is over.
Higher-End Rentals
For higher-end rentals, a contract and notario may be the best way to go.
If you go through a rental company, it's likely they will add this cost on to your overall rental price.
Be sure to take photos when you move in (just like you would at home) to document/have proof of what the place looked before you lived there.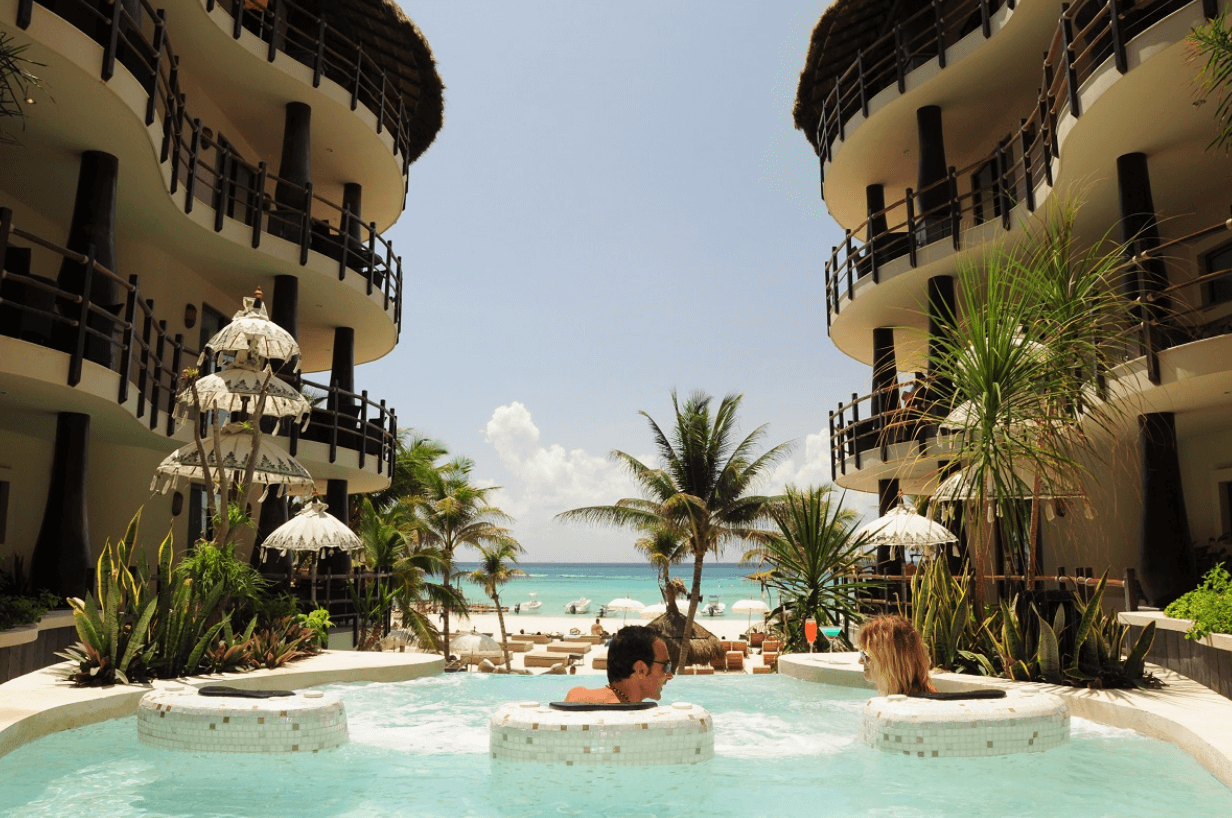 8. Real Estate in Playa del Carmen
Thinking about buying a property in Playa del Carmen? I like you already.
You fancy, huh?
It may be overwhelming at first, but fear not, I am going to break down the basics for you.
Can foreigners buy real estate in Mexico?
Yes!
The laws here allow foreigners to buy property within 50 kilometers from the coast or 100 kilometers from the international border to set up a fidecomisco.
Condos are extremely popular in Playa del Carmen particularly if you want to be close to the beach.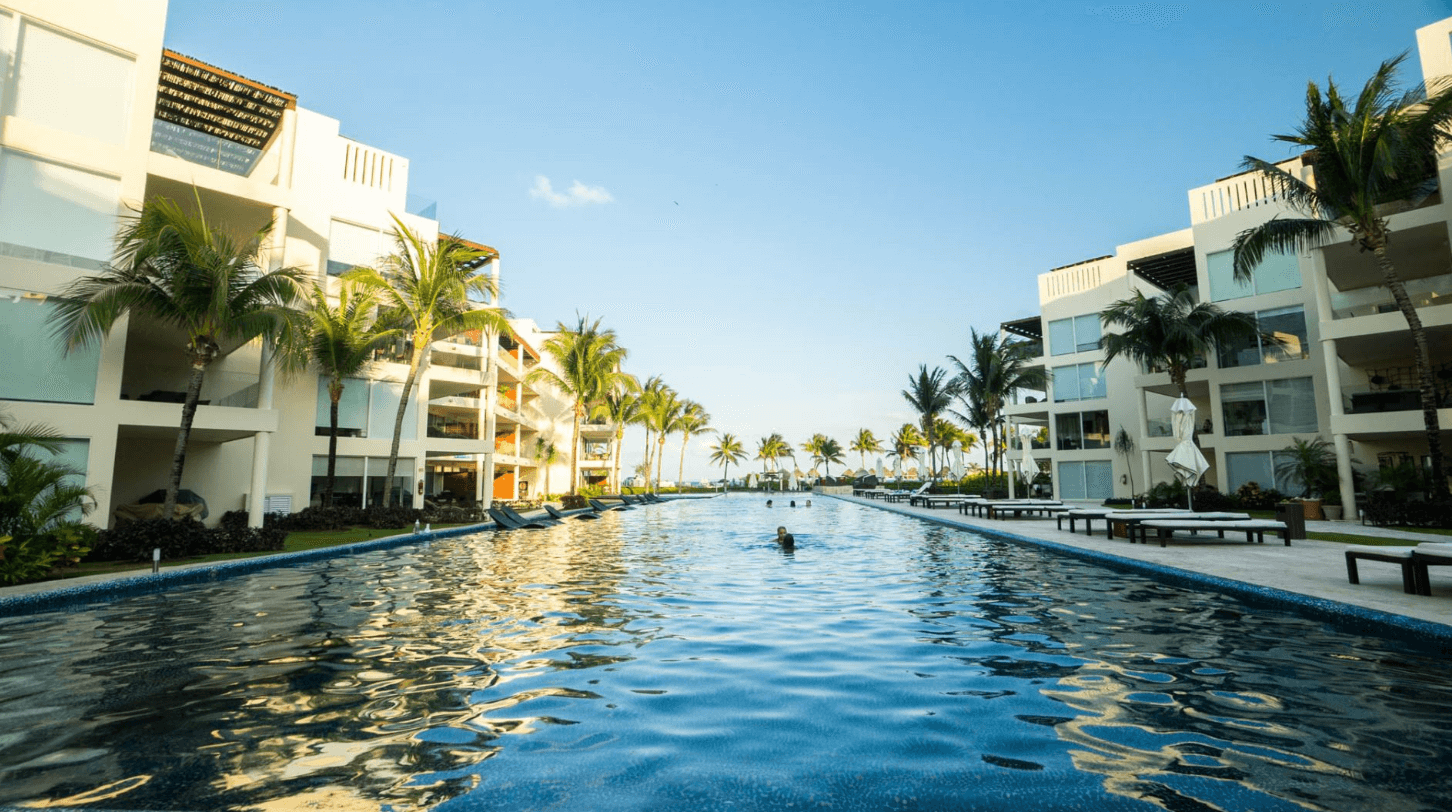 Investment Buying
Consider whether you are going to live here full-time…
Many people buy beachfront property, then invest in a house further from the coast while simultaneously renting out their place by the ocean.
This type of investment can be very profitable.
You can even use sites like Airbnb to give you suggested prices on how much you should charge for people to stay in your property.
Is the property in Playa del Carmen cheap?
Don't be fooled! Just because the cost of living is cheaper here, property here is hot! 
Meaning that it can be just as costly (if not more) than back home. Prices for Real Estate here are often advertised in USD.
Know your budget.
The reality is that most people buy property here with cash.
Here's a breakdown of the different tiers of buying property in Playa del Carmen: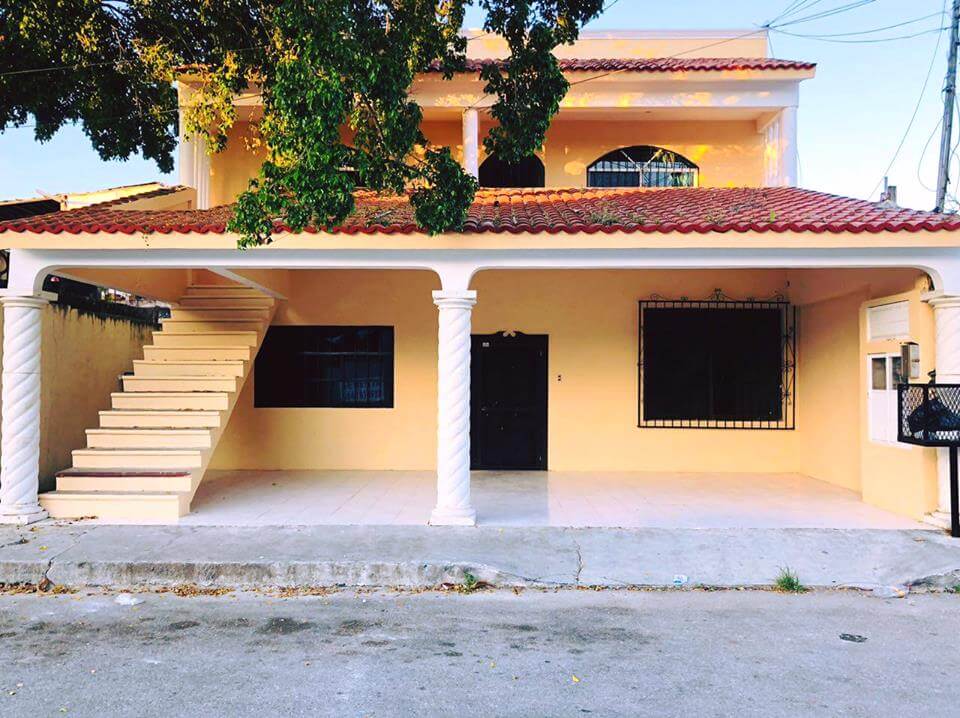 1. Budget Real Estate | $50,000 – $140,000 USD
$140,000 USD will get you a lovely space on the other side of the highway around 5-10 minute drive to downtown Playa.
It's near impossible to find any condos under $140,000 USD.
2. Midrange Real Estate | $160,000 – $300,000 USD
This type of budget will afford you a nice condo downtown. More expensive condos will be toward the north end of the center.
In Playacar (a gated community), there a few houses in this price range too.
The midrange budget will give you lots of options to look at.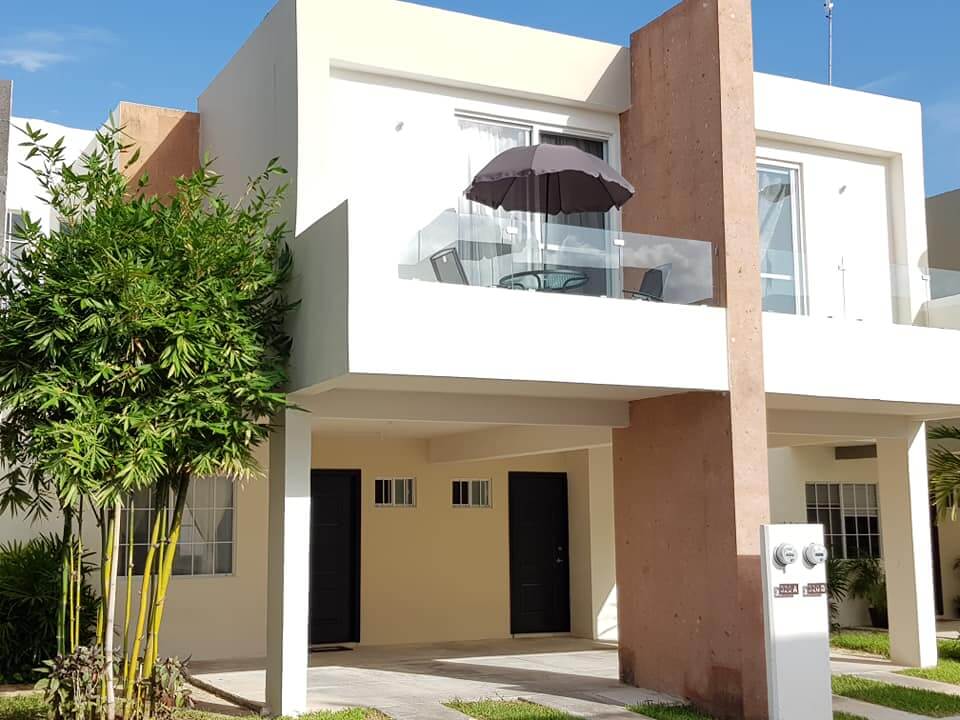 3. High-End Real Estate | – $300,000, $1,000,000 USD
With this type of budget, you are going to live very comfortably in Playa del Carmen, you'll find properties among the most sought after residential areas such as Playacar, and a number of impressive estates in the Ejidal area.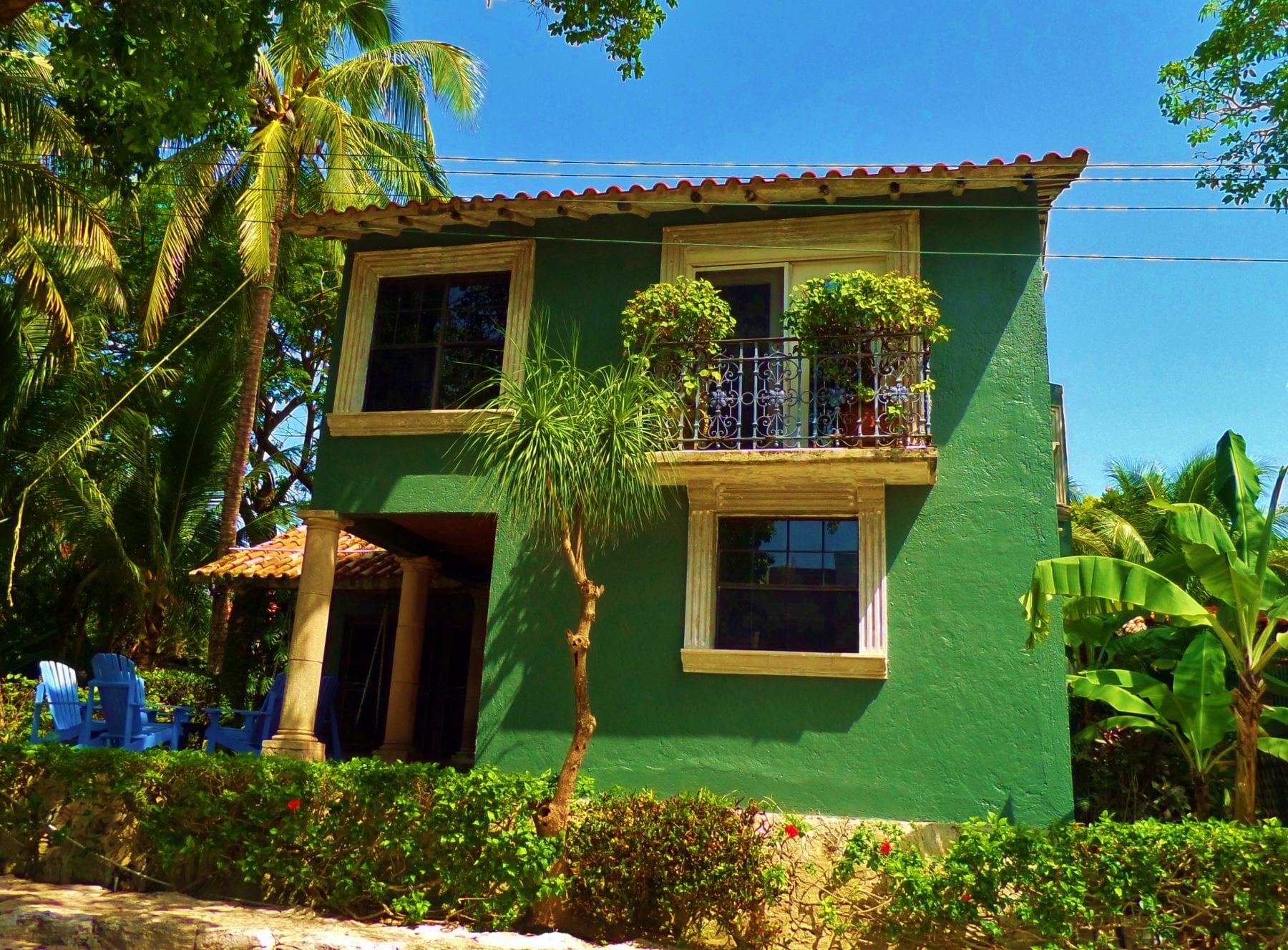 4. Luxury Real Estate | $1,000,000 + USD
Ahh if you are lucky enough to live lavishly the million dollar mark will get you the creme de le creme. Think beautiful oceanfront houses in the Playacar region and grand condos lined with golf courses!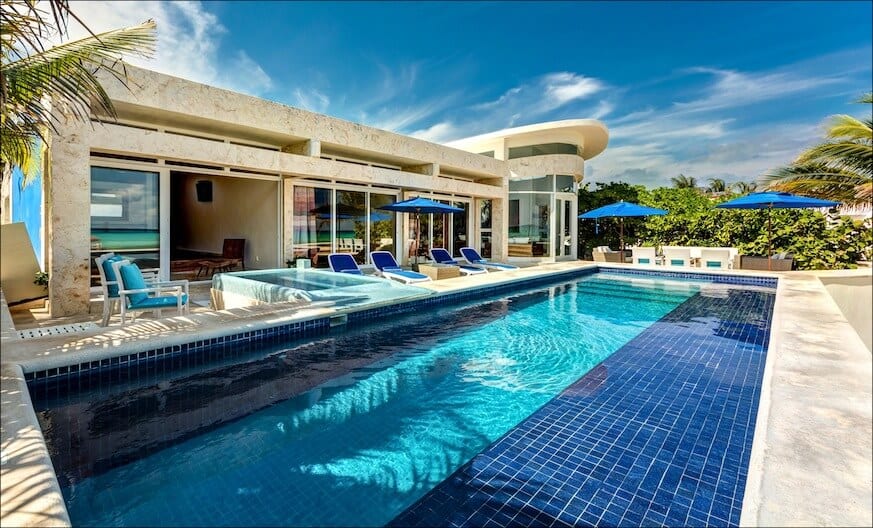 Popular condo buildings in Playa del Carmen include:
9. Packing Before You Move to Playa del Carmen
Now, to decide what to take with you.
This can be a lot of work, or it can be actually quite a cleanse.
You can either decide to take everything including furniture and put it in a container to ship.
OR
Start a fresh and just bring your favorite things with you.
There are 3 main ways to move to Mexico: 
Have your items shipped from home. Find a shipping company and pack up your stuff. It's a little extra hassle in the beginning but eliminates the need to replace items you need when you arrive at your new home.
Drive your possessions to Mexico. This may be a long drive for some and you will incur a tax fee for your vehicle when you cross the border, but you can bring animals!
Sell almost everything you own, start fresh and just bring your suitcase to Mexico.
Useful links: 
Shipping your things to Mexico.
In our experience, less is generally more.
The climate and general conditions make it a lot harder to keep things such as luxury furniture,  pianos, and fancy bookshelves etc.
The humidity here means you would have to have your air-conditioning on all the time to make sure your house or space doesn't have lots of moisture.
What to Bring With You to Playa del Carmen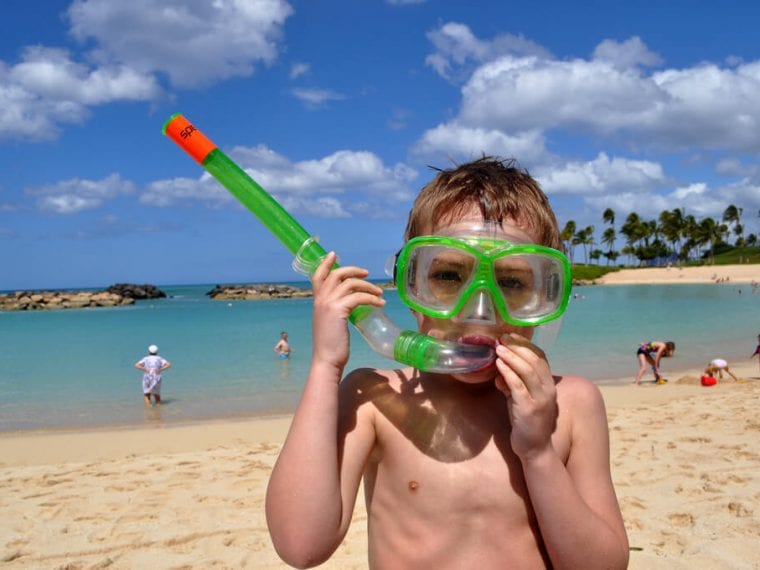 Be sure to pack all the vacation essentials. 
If you are shipping or driving you could also bring:
Clothes you will use here, sunglasses, sandals, etc.
Some personal belongings.
The gadgets you need.
Sheets and towels (if you like cozy sheets and towels good quality threads are hard to come by here).
Small kitchen appliances, coffee makers, food processors, blenders, etc.
Pots and pans.
Kitchen Essentials.
Fans. 

Books – there are many English book sales here but you may not always be able to find what you want!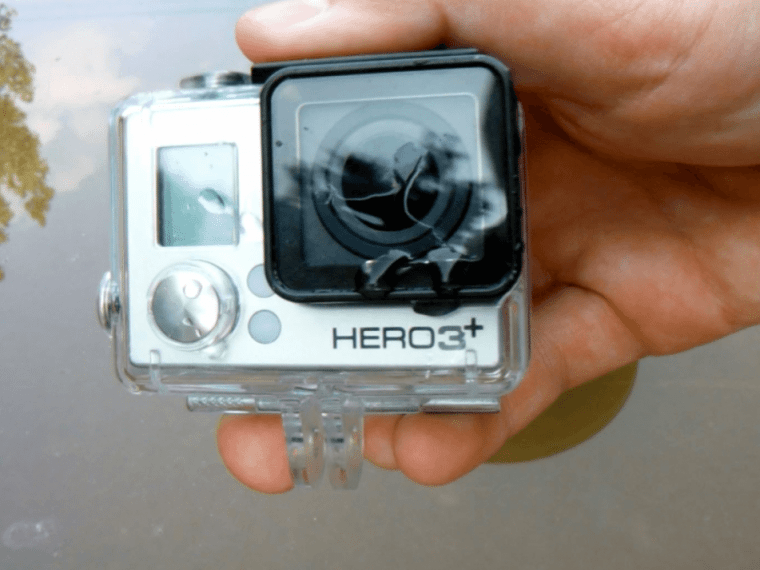 10. Where to Live in Playa del Carmen
Generally, there are 5 main areas to live in downtown Playa: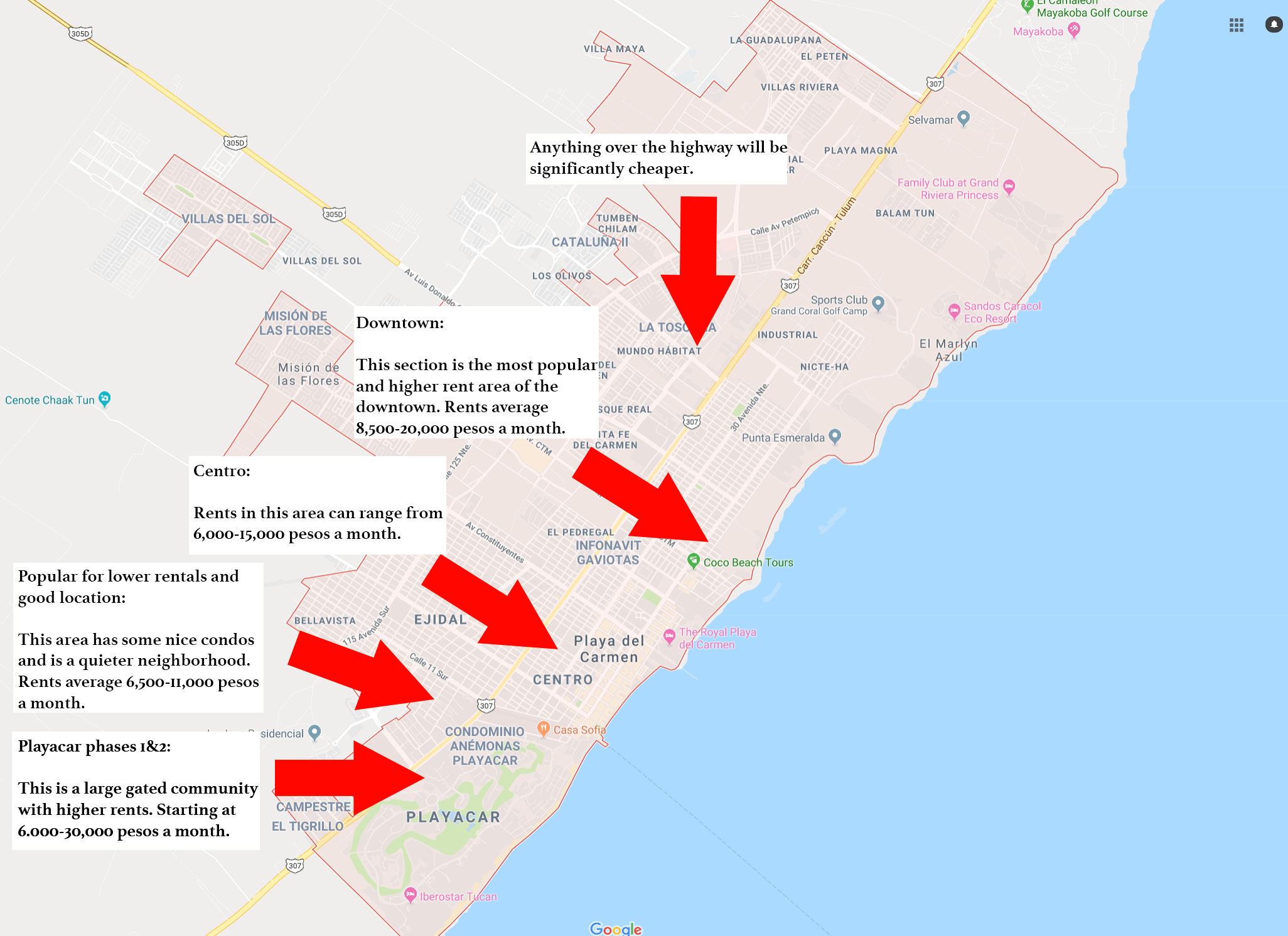 When you find a property you like the look of,  be sure to check where it is located on a map. 
Anything on the other side of the highway such as Mision de Las Flores or Villas del Sol are still great places to live but they will require a taxi journey or car ride down into downtown Playa del Carmen. You may be limited to what's around you by walking on foot such as restaurants, pharmacy, or grocery stores.
If you have any questions about where to live in Playa del Carmen don't hesitate to get in touch, or leave your questions in the comments section below, we would be happy to answer them for you.
11. Surrounding Towns / Areas
Most expats live in the Yucatan and Quintana Roo States.
Why?
Because it puts them in close proximity to everything they could ever need.
Airports
Great healthcare
Cultural Activities
Beaches
Colonial Mexico (only 3 hours from places like Merida or Valladolid)
Big Cities
In the Riviera Maya, Playa del Carmen offers the perfect blend of comfortable living without it being too remote or lacking in expat essentials.
Whereas people who choose Cancun may prefer a bigger and more complex city lifestyle. Playa del Carmen is laid back and a totally different vibe entirely.
Other close and surrounding towns include:
Albeit, all of the surrounding towns mentioned above are not as developed as Playa del Carmen. They are beautiful to visit on day trips or long weekends. 
The towns circled in the map below are popular with expats: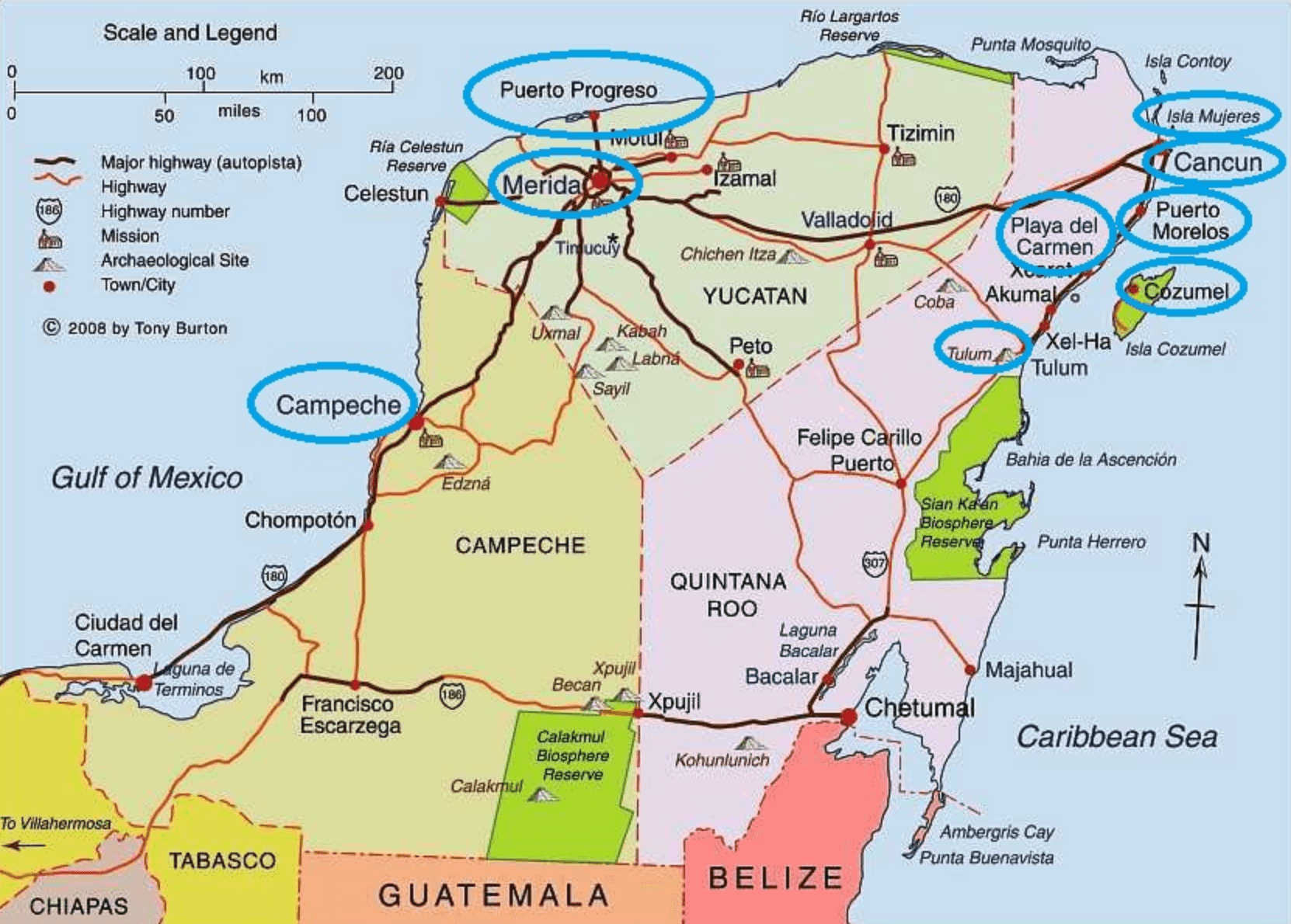 12. Water, Electricity, Gas, Internet, and Cable TV
When starting over in a new country, getting all the services you require set up may seem like a challenge.
Keep calm, take a deep breath…here's how it's done.
Water in Playa del Carmen
The city of Playa del Carmen provides water to each resident.
It is for use in your home but it is not drinkable.
Each month you will receive your water bill from Aguakan. You can pay this at Aguakan offices or at convenience stores like OXXO.
Drinking water can be purchased in huge canisters for a minimal cost, and are delivered to your home.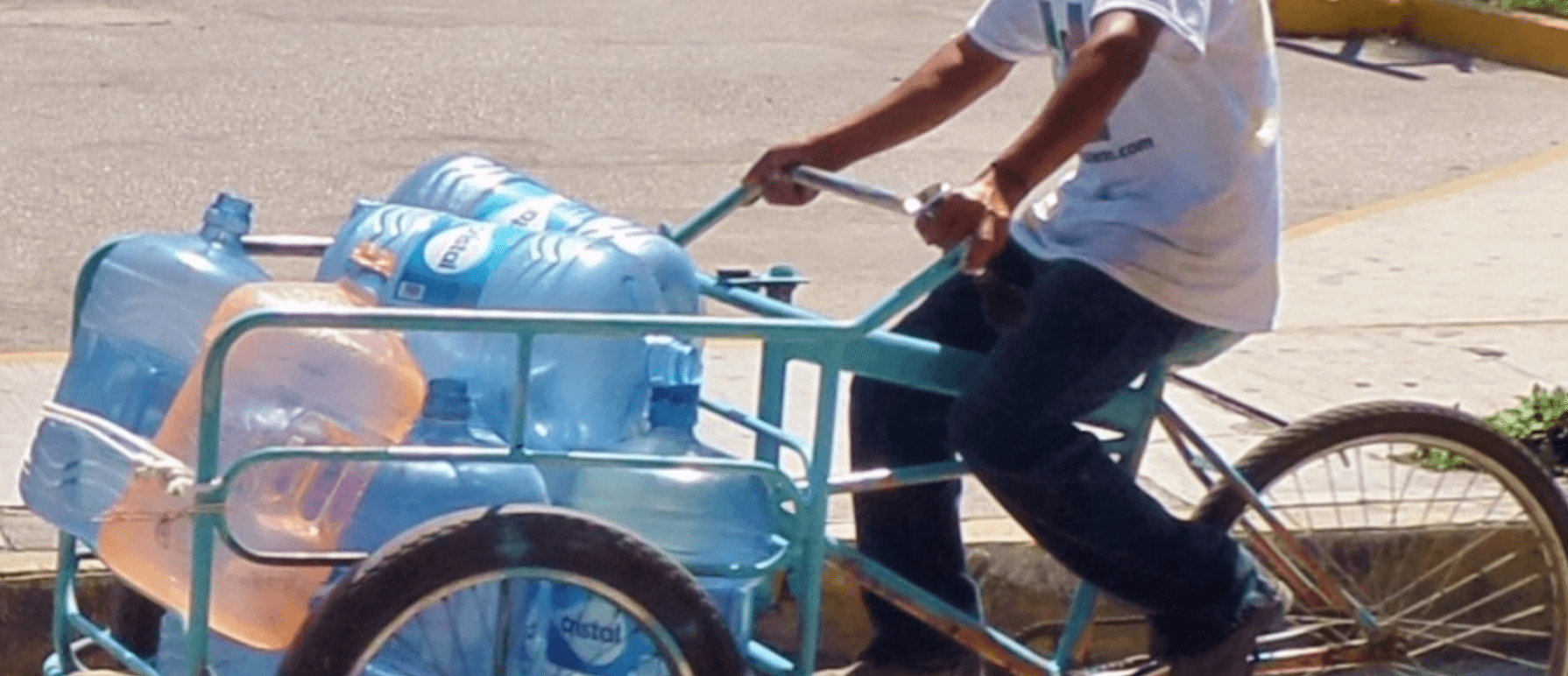 Electricity in Playa Del Carmen CFE
There is 1 electric company for all of Mexico. This company is called CFE.
Electricity in Mexico is fairly low in cost but it can get expensive if you leave things like your air-conditioning running when you are not home.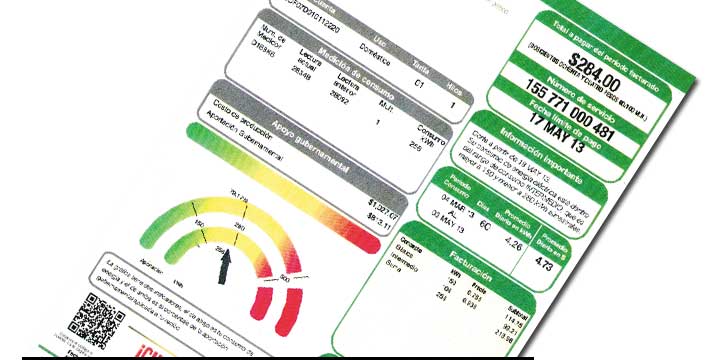 Gas in Playa Del Carmen
The majority of houses and condos here use gas for heating water and cooking.
Many homeowners and renters have the responsibility to call and have tanks filled with gas.
Zeta gas is a service that comes to your home to fill the stationary tanks.
To order gas you can call them or order on their website: www.grupozeta.com
Trash Service and Recycling
Trash is picked up daily from dumpsters or street-side pickup.
This is necessary due to the climate and heat making trash go bad fast.
At the moment the trash service doesn't offer a recycling option.
However, there are places you can bring your recyclables to in Playa del Carmen.
If you are throwing out old clothes or anything of value, just leave them somewhere outside your home where passersby can discover them.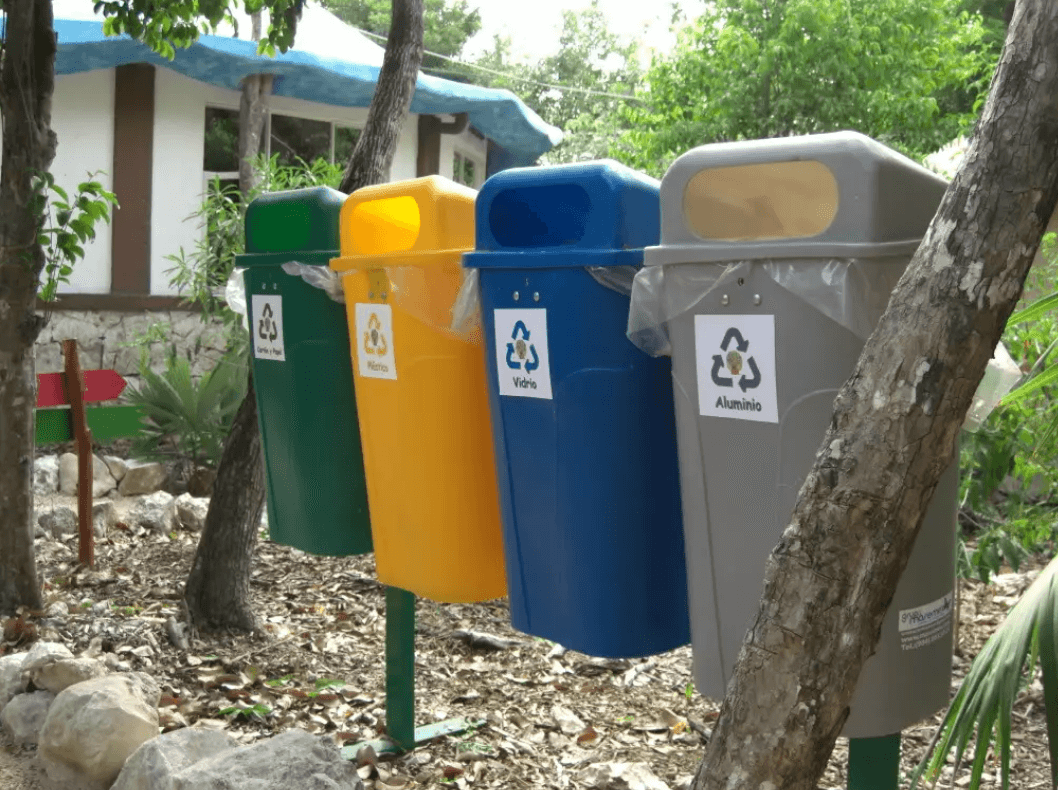 Cable TV and Internet Options and Prices
There are 2 main options for cable TV and internet in Playa Del Carmen.
Izzi (formerly know as Cablemas). www.izzi.mx
Telmex Infinitum. www.Telmex.com
Cost?
Roughly around 600 pesos per month.
13. Healthcare in Playa del Carmen
Until you get your VISA here in Mexico the only option for insurance is to get your own 'travel insurance' that includes medical online or via your local provider. It's what I did on my first 6-month trip to the region.
I never used it but y'know… peace of mind and all that jazz.
Be sure to triple-check with the provider what is included. For me, this was medical, luggage, laptop and expensive tech, etc. 
The best hospital in the area for ex-pats is considered by many (including myself) to be Hospiten.
It is the largest and has the most advanced care center in Playa. However, that is, of course, reflected in the price you pay for treatment at this hospital – but it's totally worth it.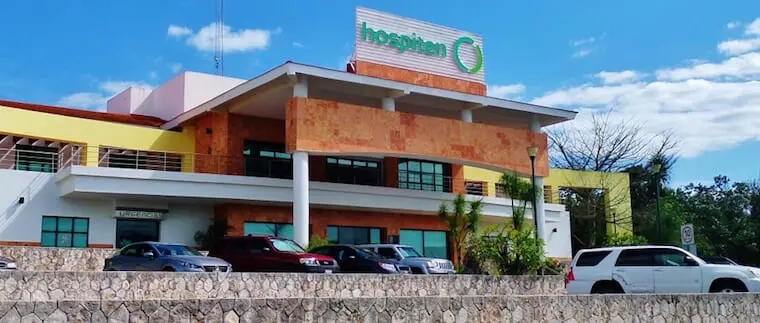 English is well spoken here and this hospital is used to treating tourists and foreigners living in Playa Del Carmen.
Services and specialties include Emergency room, general surgery, pediatrics, and pediatric surgery, dermatology, plastic and reconstructive surgery, diagnostic imaging, radiology, gynecology, internal medicine, trauma surgery, orthopedic surgery, urology, and general medicine.
PHONE: +52 (984) 803 10 02
In and around town there is no shortage for pharmacies and clinics should you need them. They are all well signed.
Once you have your VISA, the government officials here will be able to advise you better on the medical care available to you.
There are local hospitals that are free however, there is also the option to go private, and depending on your line of work many jobs offer their own medical benefits and perks, etc.
14. Eye Doctors in Playa del Carmen
If you're a glasses and contact wearer like me no doubt this will be at top of your list on things to find out before you make the move.
You'll be pleased to know that there are plenty of opticians in the area. Before you leave your home country be sure to make a note of your current prescription for reference just to make it easier for your new eye doctor.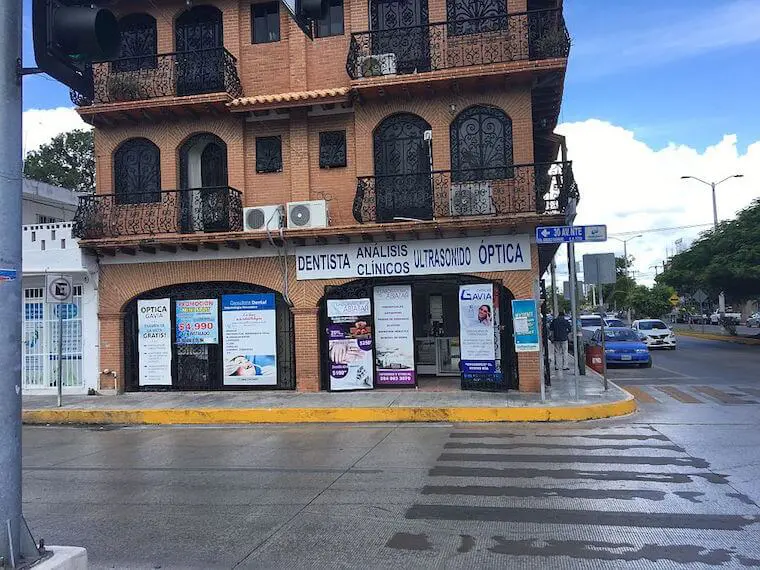 Lenses are super cheap and available here in Playa, albeit I didn't find them to be particularly comfortable so I opted to ship my usual provider overseas to Mexico and bought up to 6 months supply at a time to save on shipping fees.
You do run the risk of them not arriving but I haven't had any trouble doing that so far.
15. Dentists in Playa del Carmen
Anyone who knows me will know how seriously I take my teeth…so to help you out I actually wrote a full blog on my recommended dentist in Playa del Carmen, check it out here.
Smile Makeover has just opened in Playa del Carmen, but they aren't new to the industry, in fact, they have been established in Cancun for quite some time but have since expanded to conquer the Riviera Maya.
This modern clinic located in the upscale area of Playacar. 
They are a full-service clinic and not only help you with your oral health but also transportation and expedited services for those on a time constraint.
16. Getting Around in Playa del Carmen
Many people enjoy the freedom of not having to drive in Playa del Carmen because it is a walkable city.
So, what are your options if you do not have a car?
Colectivo (local buses very cheap but rarely air-conditioned)
Bike (a popular method of transport within the city and very cheap to buy)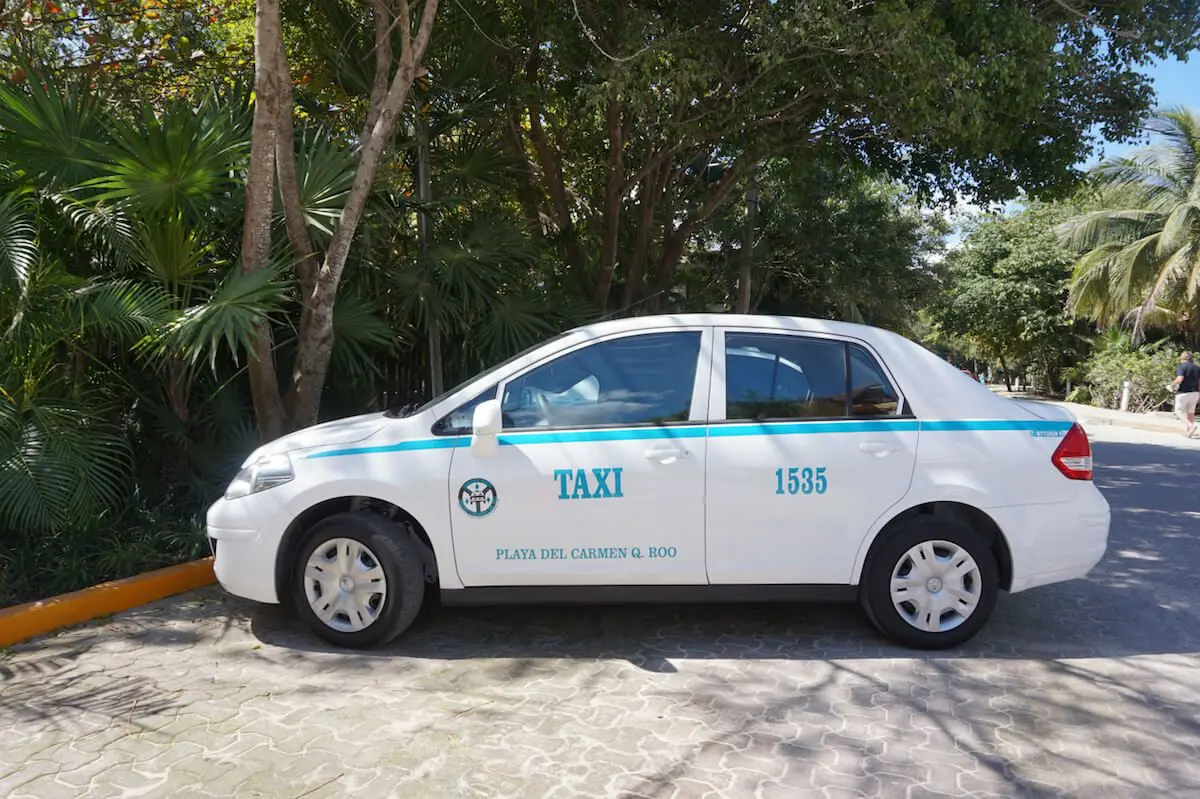 17. Shopping in Playa del Carmen
Playa del Carmen has enough shops to keep even the most avid shopper happy.
Whether you're searching for clothes, furniture, jewelry or art, Playa has it all.
5th Avenue is the staple of the city but you may find it's designed more for tourists.
On 5th you'll find stores like:
It's great for bikini or clothes shopping.
For more information on 5th Avenue read our dos and don'ts. 
If you want more practical items such as groceries, furniture, or household items, you'll find:
18. Crime in Playa del Carmen
If we are honest… crime happens all over the world.
Exercise the same caution you would at home.
While I haven't experienced anything sinister myself, I would still advise:
Don't walk dark alleys alone late at night.
Drink Responsibly.
Lock your doors when you leave home and stow away any valuable items out of plain sight.

19. Meeting New Friends in Playa del Carmen
Meeting new friends in Playa del Carmen is easy!
It's such a social place. People are friendly, welcoming, and hospitable.
Here are my top tips for meeting new people in Playa del Carmen…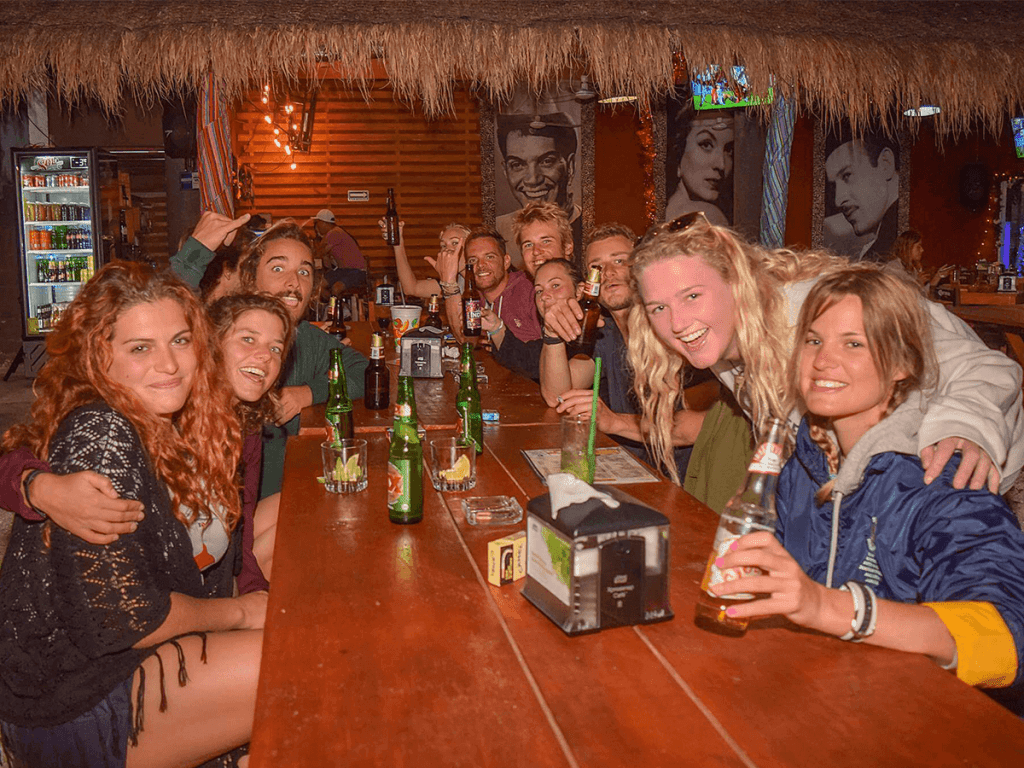 We live in a digital era where we connect with whoever we want online!
Take advantage of that, here are 4 Facebook groups you should join immediately:
1. Expats & Locals in Playa del Carmen – Need your question answering? Just simply ask a question and wait for the helpful responses to come pouring in.
2. Expats & Locals in Playa del Carmen Marketplace – buy and sell stuff.
3. Ladies of Playa – A group for the ladies! Regular meetups and social events.
4. Mexpats – An excellent ex-pat community.  They often host regular meetups in swanky hotel bars and post lots of useful information about what's going on in Playa right now.
Additional Useful Resources for Expats:
I have dedicated my life to this blog and I guarantee you will find lots of useful tidbits of info before you move, and even after you're here.
To get you started here are my recommendations:
There's so much more! Just use the search bar on the blog and you will find what you need.
If by some miracle it's not there just let me know in the comments section below and I will get on it.
Time to Pack Your Bags?
There's a saying known in Playa which suggests the city either adopts or rejects ex-pats.
You won't know till you get here!
Come and see what all the fuss is about for yourself.
I hope you found this post valuable. I'll be sure to update it with any news or additional info along the way that you may find useful. 🙂
Got any questions for us? Drop them in the comments section below I'd be happy to answer them for you.
---
Trending Now