Discover Bacalar – a Blinding Blue Natural Lagoon Just 3 Hours from Playa Del Carmen
---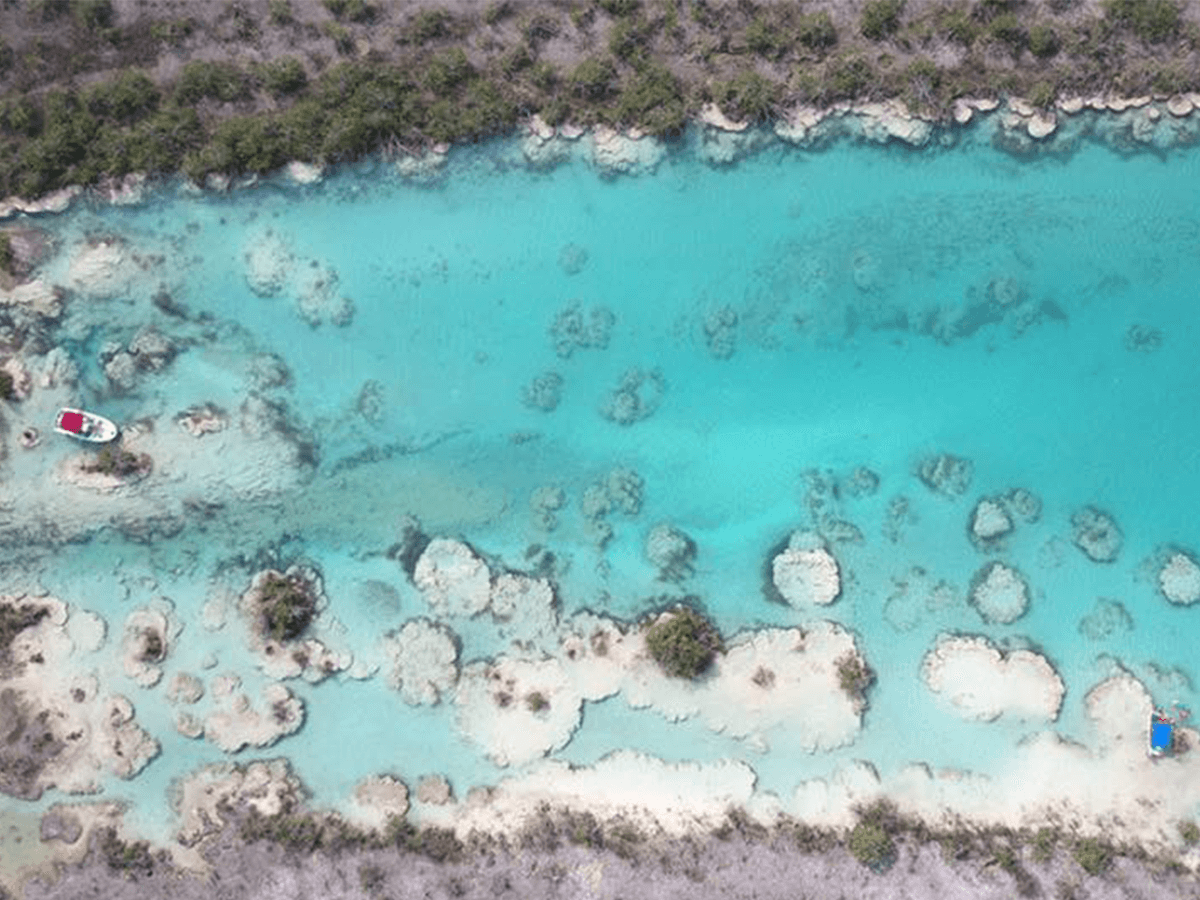 You did it! Our Facebook community has spoken. You told us you wanted to see more of Bacalar, well here it is!
This wondrous natural treasure is sure to leave you breathless. 
Crowned the Lake of the Seven Colors and one of Mexico's Pueblos mágicos this huge freshwater lagoon will dazzle you with its array of stunning blue colors.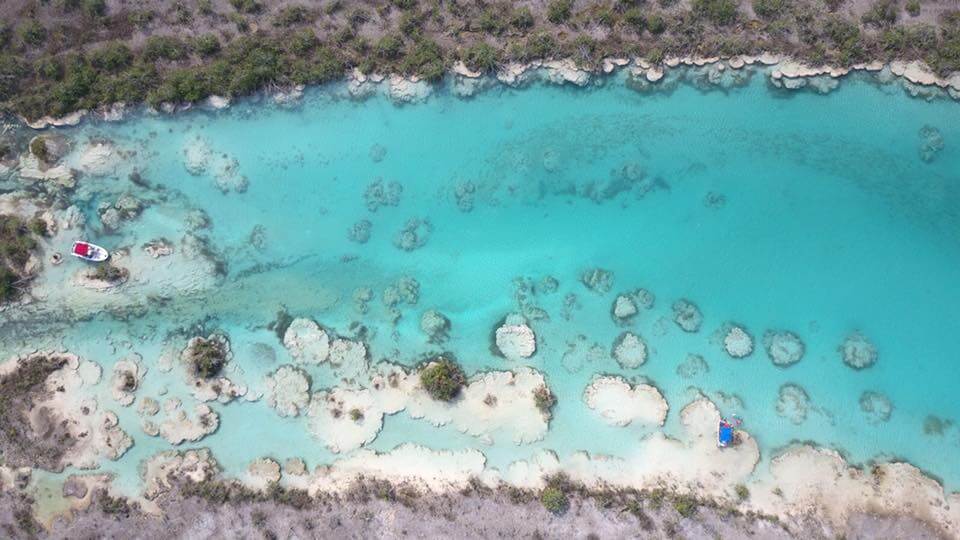 Your Trip to Bacalar
Aside from its obvious natural beauty, this little-known gem is shrouded in other enchanting facts.
Home to some of the oldest organisms on the planet, studies here have helped to ameliorate our understanding of the origin of life itself.
History mavens will also be fascinated by the secrets left behind by pirates who sought refuge here in the 17th and 18th centuries.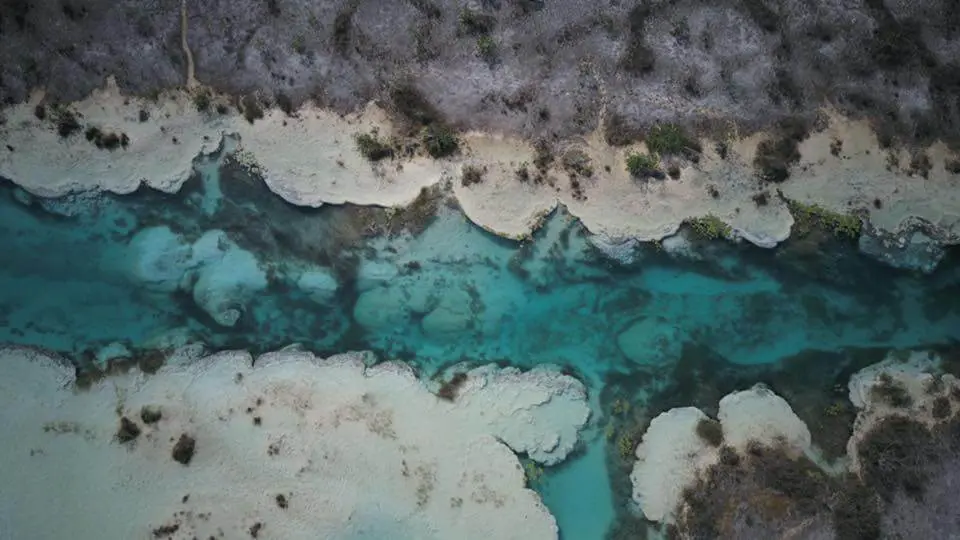 WE SHOULD WARN YOU…
A visit to this awe-inspiring lagoon will cause infatuation. You can't help falling in love with this beautiful place.
Which (believe me) makes it very hard to leave.
I was a teeny bit reluctant to share this information with you because Bacalar is my "happy place".  I want to keep it a secret, so share this knowledge at your own discretion. 😉
You deserve a slice of happiness too!
Here's everything you need to know about Bacalar: 
Where is Bacalar?
Located at the very southernly tip of the state of Quintana Roo, this stunning freshwater lagoon is approximately a 3-hour drive from Playa del Carmen. 

It is the second largest body of fresh water in Mexico and spans over 55km.
Nothing truly prepares you for the real thing, but take a sneak peek at this video to see what all the fuss is about for yourself.
Drone Footage of Bacalar!
About Bacalar
So, you want to know a little about Bacalar's history?
The name Bacalar is derived from b'ak halal (in the Mayan language) meaning "surrounded by reeds",  and was inhabited by Mayan people for centuries.
Back in 1545, a colonial settlement was formed by Spaniard Gaspar Pacheco, but the city was destroyed by pirates in 1642 and not rebuilt until 1726.
These days Bacalar is a hidden gem on the border between Belize and the Yucatan Peninsula. Providing the perfect stopover for travelers moving to and from the two countries.
The community here is quaint and still very much untouched, however, there are still a small amount of Americans, Canadians, and Europeans who are lucky enough to call this place  home.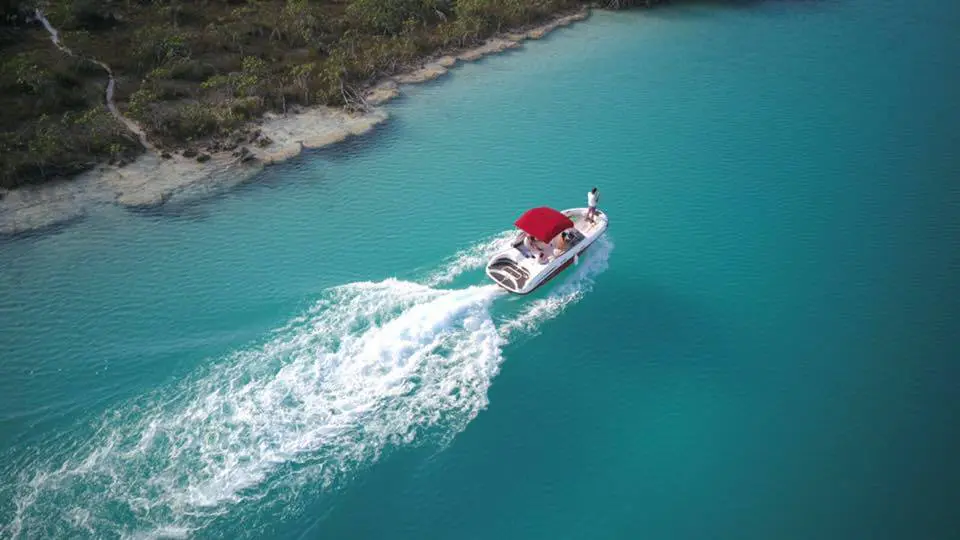 How to Get to Bacalar from the Riviera Maya?
Okay, I can only imagine by now that you are keen to know more!
"HOW DO I GET THERE?" I hear you scream at your screen!
The good news?
Getting here is way easier than you thought. In fact, there are 2 easy options to choose from. 
TOP TIP: Because of the drive here I'd recommend staying at least two nights to fully experience the magic of this place, heck, stay longer if you have time, it's amazing (you'll never want to leave)!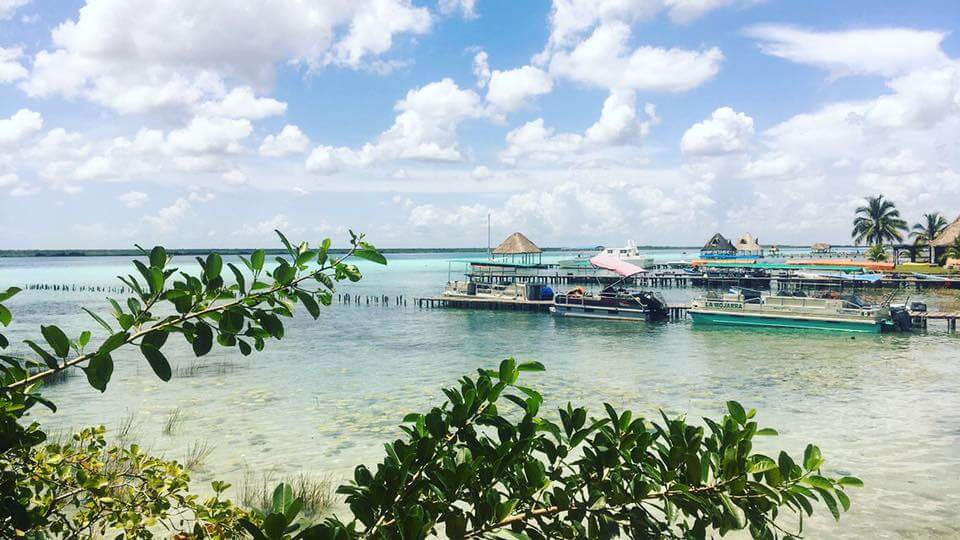 1. By Car
Driving in Mexico is super easy,  especially on the freeway, where you will just find straight roads (albeit they do give you tunnel vision) it's very hard to get lost!
The added bonus of having the car in Bacalar gives you the freedom to roam around. The lagoon is HUGE, so make the most of it!
However, I should note that if you are going to continue into Belize with a rental car from Mexico, not all rental agencies allow border crossing so double check this before you book.
If you are just staying in the Riviera Maya and would like to spend a few days in Bacalar we recommend using Dreams Cars. 
This company is cheap and reliable owned by a Canadian family who speak, English, French, and Spanish.
Payments are made in American USD.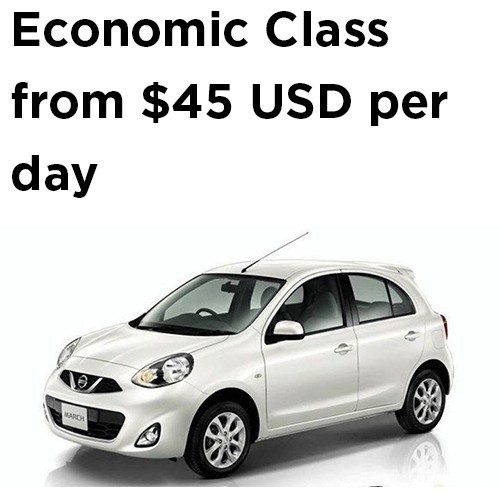 The highway you take is called the 307, please make sure you have enough fuel for this trip as there are NO gas stations between Tulum and Felipe Carrillo and between Bacalar and Felipe Carrillo.
It's as easy as that!
2. Take ADO Bus Service
All hail ADO! Seriously, the bus services in Mexico ROCK!
You can get just about anywhere using their service.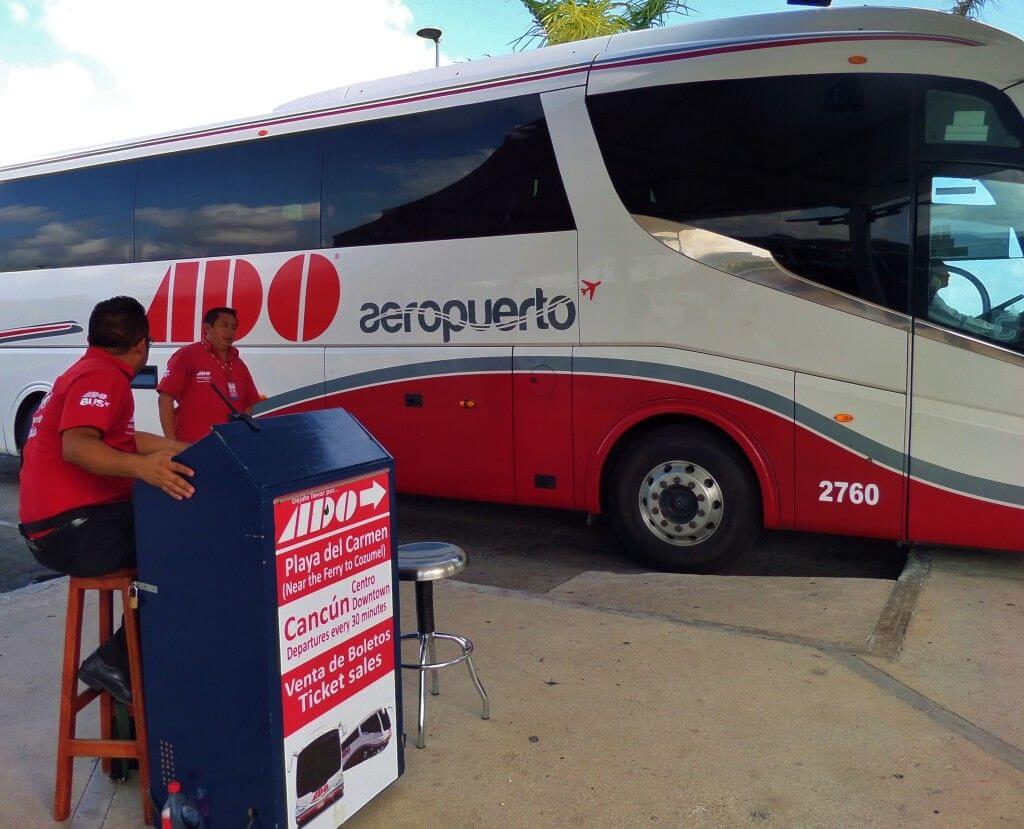 If you're traveling from Playa del Carmen there are roughly 12 buses a day that passes through Bacalar.
It costs 290 pesos each way = roughly $16 USD. 
The bus takes slightly longer than if traveling by car.
Accommodation in Bacalar
I'm pleased to inform you there is an accommodation to please all budgets in Bacalar.
By the water, you will find accommodation ranging from luxury hotels to hostels.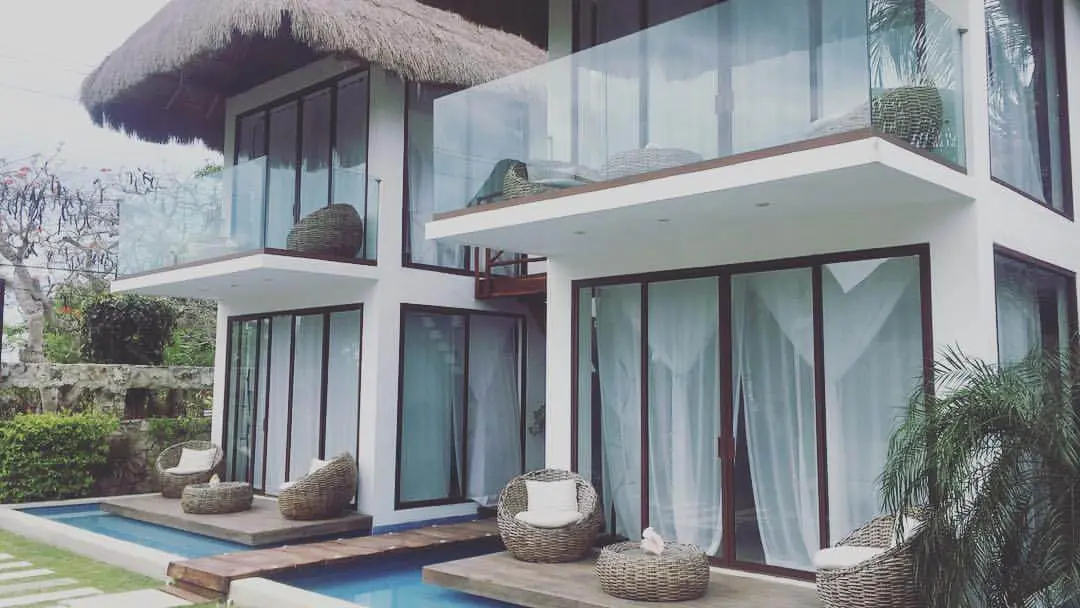 I've visited a few times and have stayed in everything from hostels to luxury cabanas like this.
If you're traveling solo I'd recommend a hostel as it's a great way to meet people and often they include activities like kayaking and paddle-boarding rental in the price of your stay.
The town center isn't very big at all so if you can, try to stay as close to the water as possible. However, prior planning is definitely necessary as places do tend to fill up quickly especially in high season.
The first time I visited everywhere I wanted to stay was fully booked online so I ended up booking a grotty looking Airbnb.
However, when driving through the town I spotted this gem close to the water, I asked at the front desk and luckily they had a room! Yippee! Never hurts to ask.
My top 3 recommendations would be: 
Low Budget – 'Hostel Zazil'
Medium budget – 'Luxury Cabanas'
Luxury budget – 'Hotel Akalki'
Best Places to Eat in Bacalar
If you like food,  you will LOVE Bacalar! Expect fresh ingredients and innovative cooking techniques.
1. La Playita Restaurant
Hands down the best restaurant in Bacalar! The location, the view, and the food are all incredible.
Service is friendly, and the decor is comfortable and relaxed. You could easily spend the entire day here.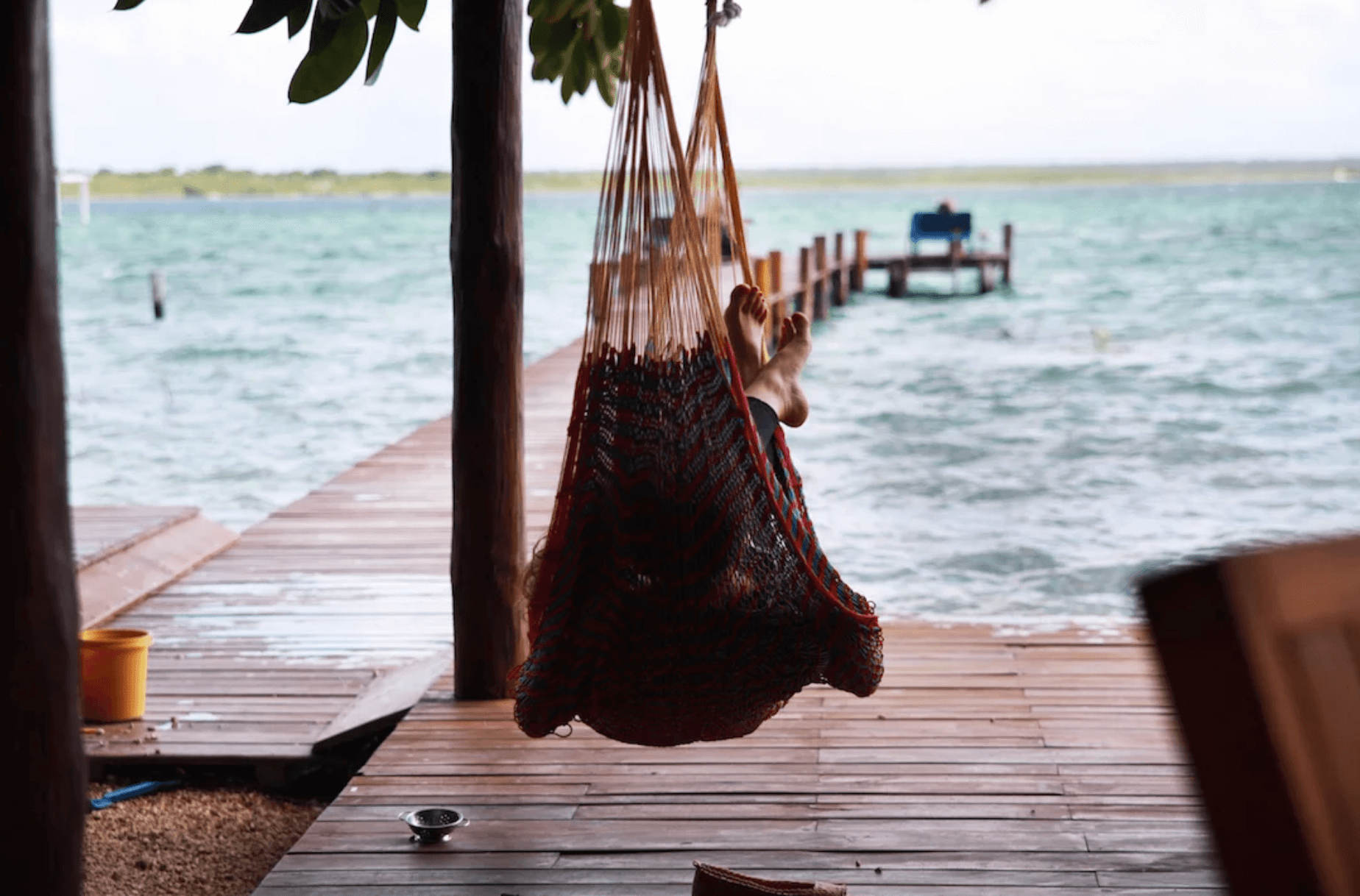 The Latin fusion menu at La Playita is flavorsome and delicious, all guests are guaranteed to find something to suit their tastes.
There is both indoor and outdoor seating available.
The outside area is shaded by beautiful trees and features hammocks/swings that you can laze on as you marvel at the dazzling blue hues of the water.
Opening hours at La Playita: 
2.Mango Y Chile Restaurant
A vegetarian haven just bursting with wonderful flavor!
Mango y Chile is perched neatly on a hill overlooking the beautiful lagoon. Here you'll find healthy fast food options such as burgers, tacos, salads, and smoothies.
It boasts a colorful and vibrant atmosphere, great views, and tasty treats to keep you energized on a sunny day.
Outside you can find a small seating area on the porch which overlooks the lagoon.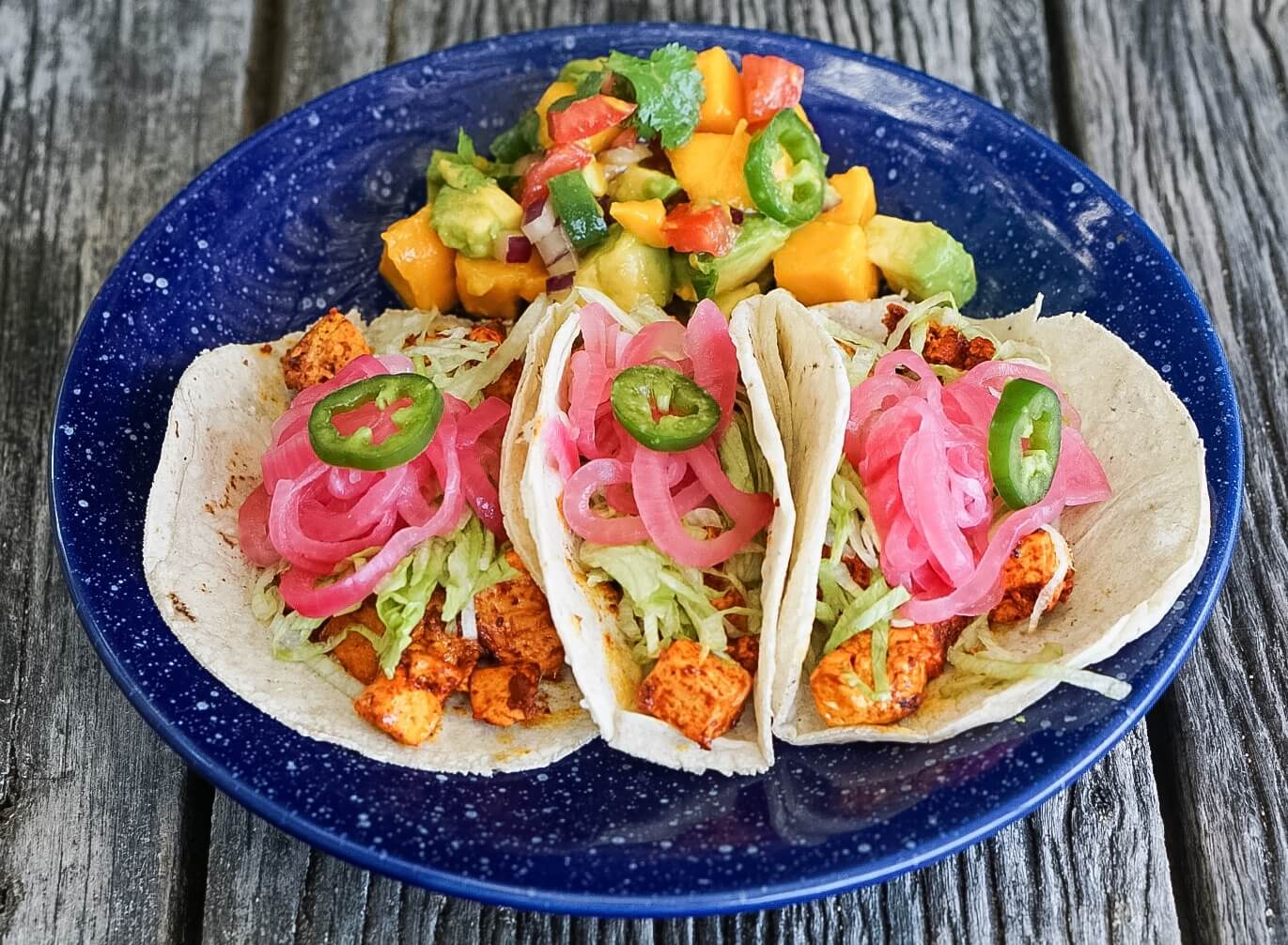 Opening hours at Mango Y Chile Restaurant:
Monday 1:00pm.9:00pm.
Tuesdays closed.
Wednesday-Sunday 1:00pm-9:00pm.
3. El Manati Restaurant
If like me, you believe breakfast is the most important meal of the day there's no better place to eat in Bacalar than El Manati.
Expect locally sourced foods, fresh taste, and great value for money.
If you like Mexican breakfasts the Chilaquiles from here are incredible you HAVE to try them and wash it all down with one of their fresh and tasty smoothies.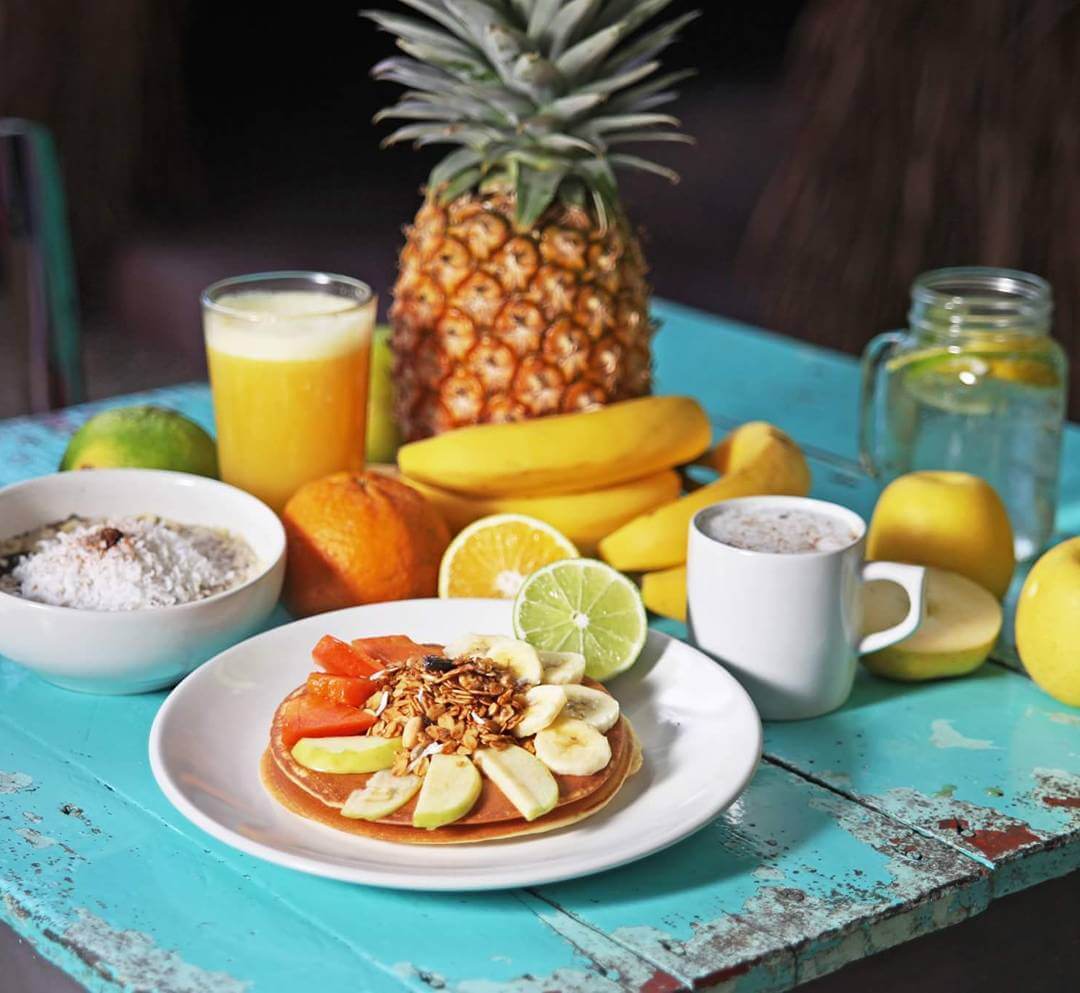 Inside you will find a shop-like environment where you can browse and purchase art, clothes, and other types of souvenirs. 
Out back you will find the seating area surrounded by beautiful natures and wooden tippees.
You could easily spend the whole morning here,  be sure to take some extra cash with you because I guarantee you will see something in the shop that you like the look of.
This particular restaurant isn't located right next to the water but it's the perfect opportunity to explore the main square of Bacalar. 
El Manati Restaurant hours
Open daily from 8:00am-9:00pm.
What to See and Do
So, you've arrived in what only feels and looks like heaven. What do you do now?
1. See the Lake
The best ways to see the lake in my opinion are:
Taking a kayak out.
Boat tour.
Jet Ski.
Kayaks are easy to rent from most of the lake-front establishments in Bacalar.
I would recommend taking a kayak out for sunrise or sunset because it truly is a magical time of day.
2. Snorkel the Rapids
You can either reach the rapids by taxi or boat. They are the perfect place to spend half a day.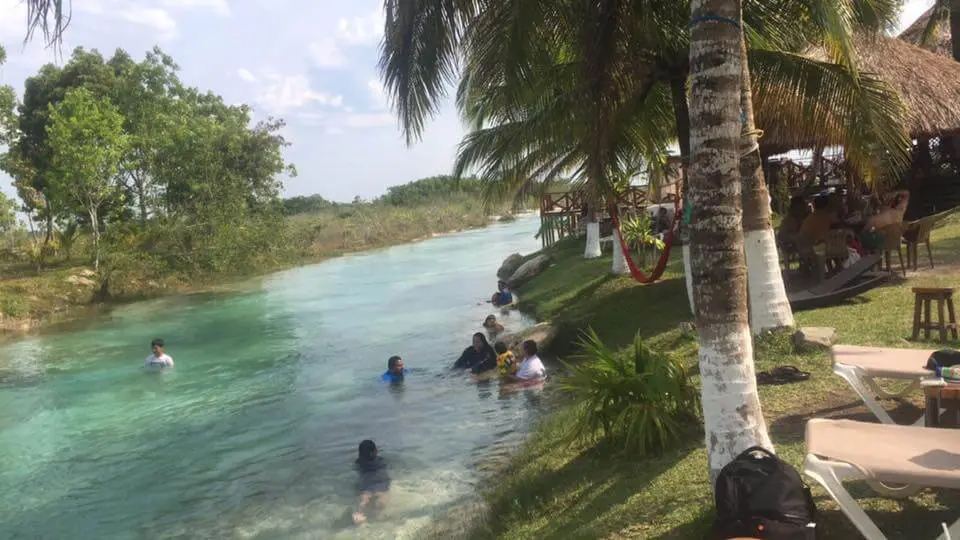 The restaurant located here serves up some of the best ceviches I've ever had so be sure to try it when you're here. If you like seafood you will be in your element.
TOP TIP: If you're not a strong swimmer I'd definitely recommend a life jacket as the current is quite strong.
Walk to the wooden stairs towards the north of the complex and let the water gently pull you downstream back towards the restaurant.
This was the highlight of my trip so don't miss out!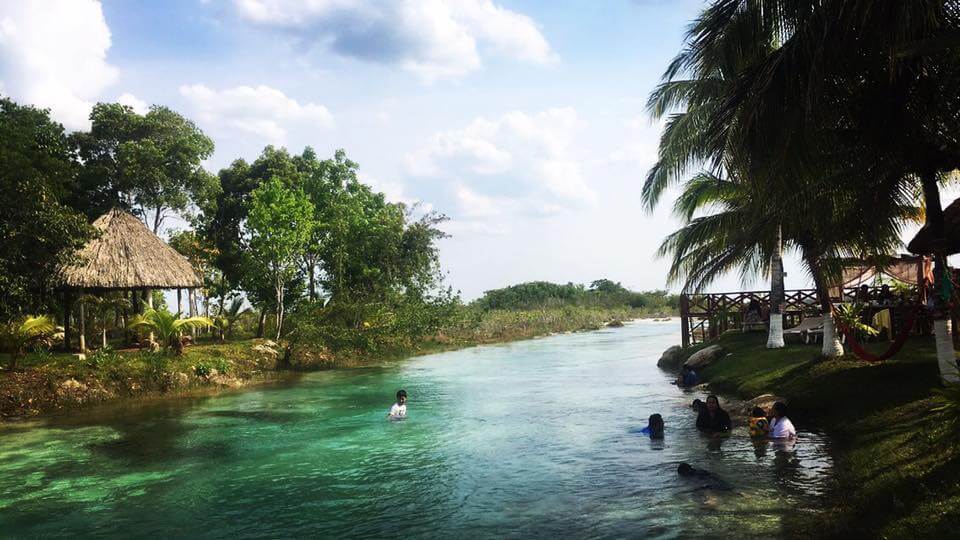 You will also find hammocks and ample seating to relax and enjoy.
3. Visit Cenote Azul
Cenote Azul is one of deepest cenotes in the Yucatan measuring out at a whopping 90 meters or 295ft. That's roughly the equivalent of 24 story building!
(Here's a picture of me floating in the midst of it).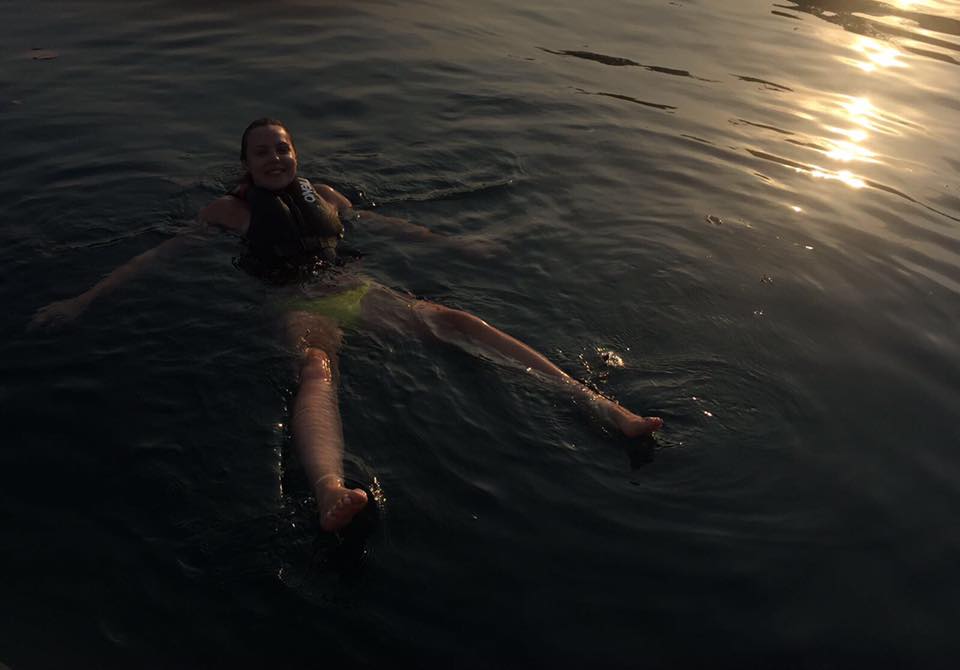 You can reach it via boat, or kayak. It can be a little harder to swim in deep fresh water than it is in salt water so just be aware, and wear a life jacket.
3. Group Boat Trips
You will notice when you arrive in Bacalar people along the road offering you different tours.
Shop around for the best deal for you and your group. The pontoon boats often stop at different spots around the lagoon.
They are a great way to see most things in a short space of time.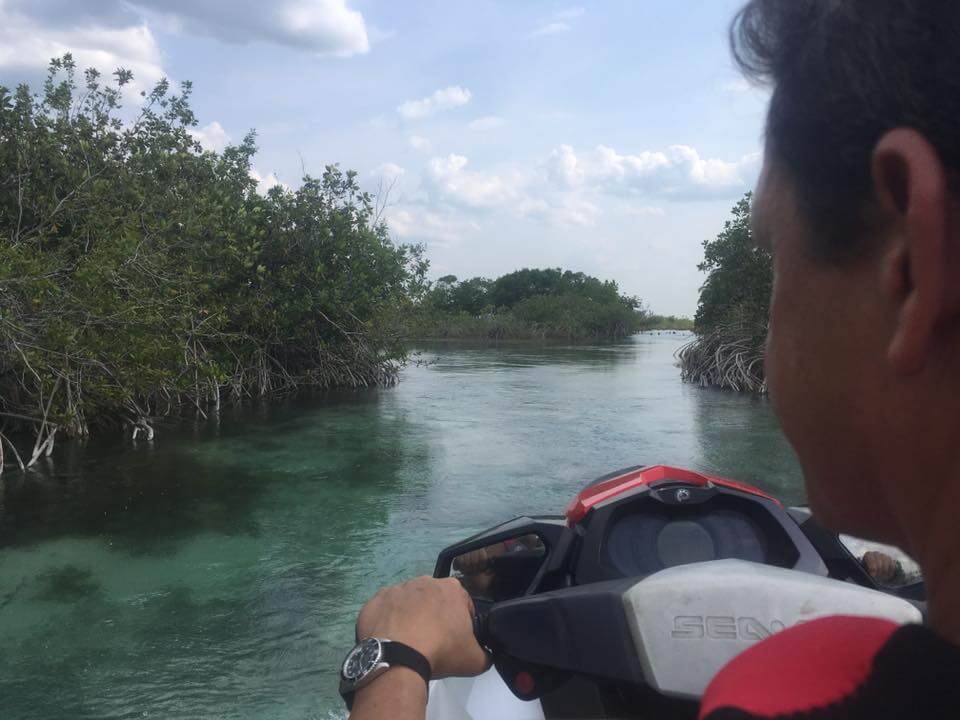 4. Go for a Swim!
Don't be afraid to get stuck in and go for a swim in this beautiful lagoon
The fresh water feels holistic to the skin and you will the water is extremely shallow in parts, great if you have children or just want to relax and cool off in the small lull of the waves.
Trust me, once you're in the water you will never want to get out of it again.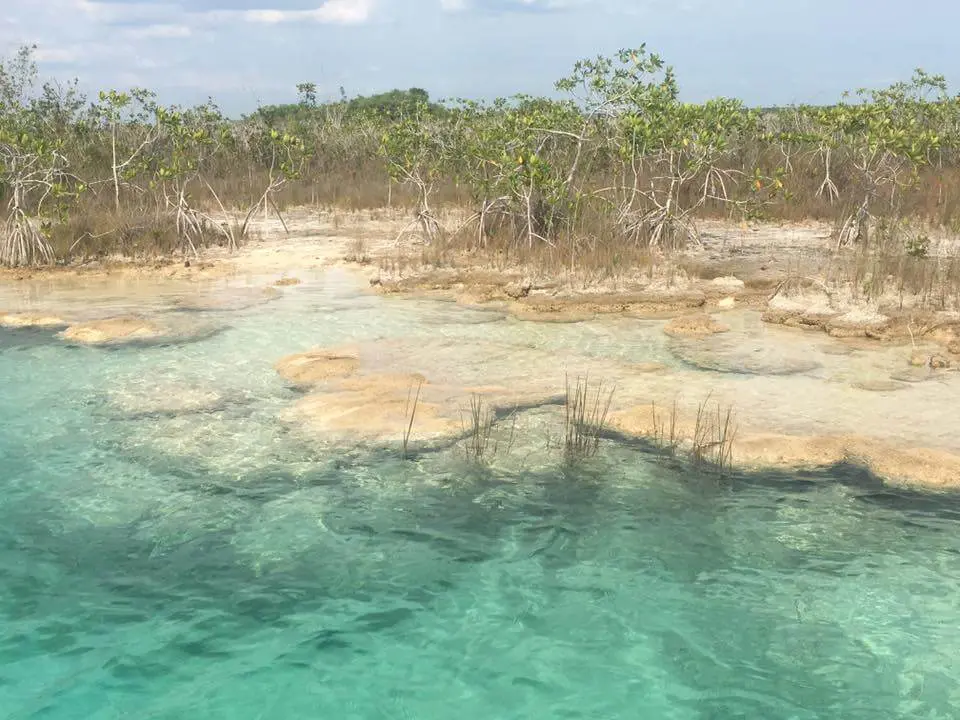 My advice when visiting Bacalar is to unwind and enjoy.
I would say to see everything and enjoy the experience fully you have to stay here at least 2-3 days. 
You may also want to invest in a waterproof camera or phone case as you are going to want to document and share this place with your friends and family back home.
It truly is a magical and wondrous place, the people are extremely friendly, the atmosphere is relaxed, and it's the epitome of natural beauty.
Don't miss out. Start planning your trip to Bacalar today.
Have You Been to Bacalar Before?
Do you have any suggestions you have of your own you would like to share with our community?
Be sure to leave your thoughts in the comments section, we would love to hear from you.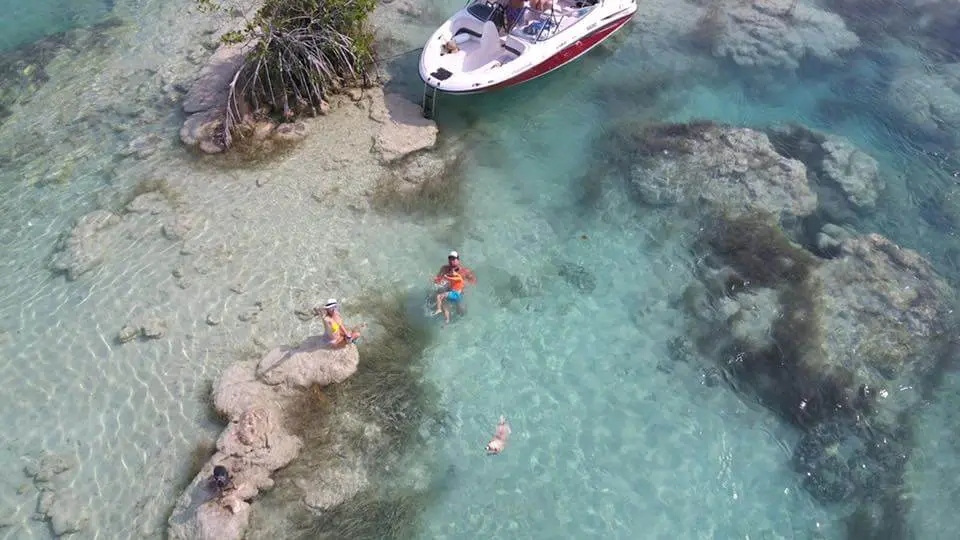 Don't forget if you liked this post or found it useful don't forget to SHARE it with your friends on Facebook. 🙂
Need Help Getting Organized?
Here at PlayaDelCarmen.Com planning and organizing trips is what we do best!
We are the experts when it comes to navigating the Yucatan region. Call us today via our toll-free number +1 888-537-9797
Or
Alternatively, email us at customercare@playadelcarmen.com, we would be happy to help. 🙂
---
Trending Now