5 Best Places to Dance in Playa Del Carmen – Time to Get Your Salsa On
---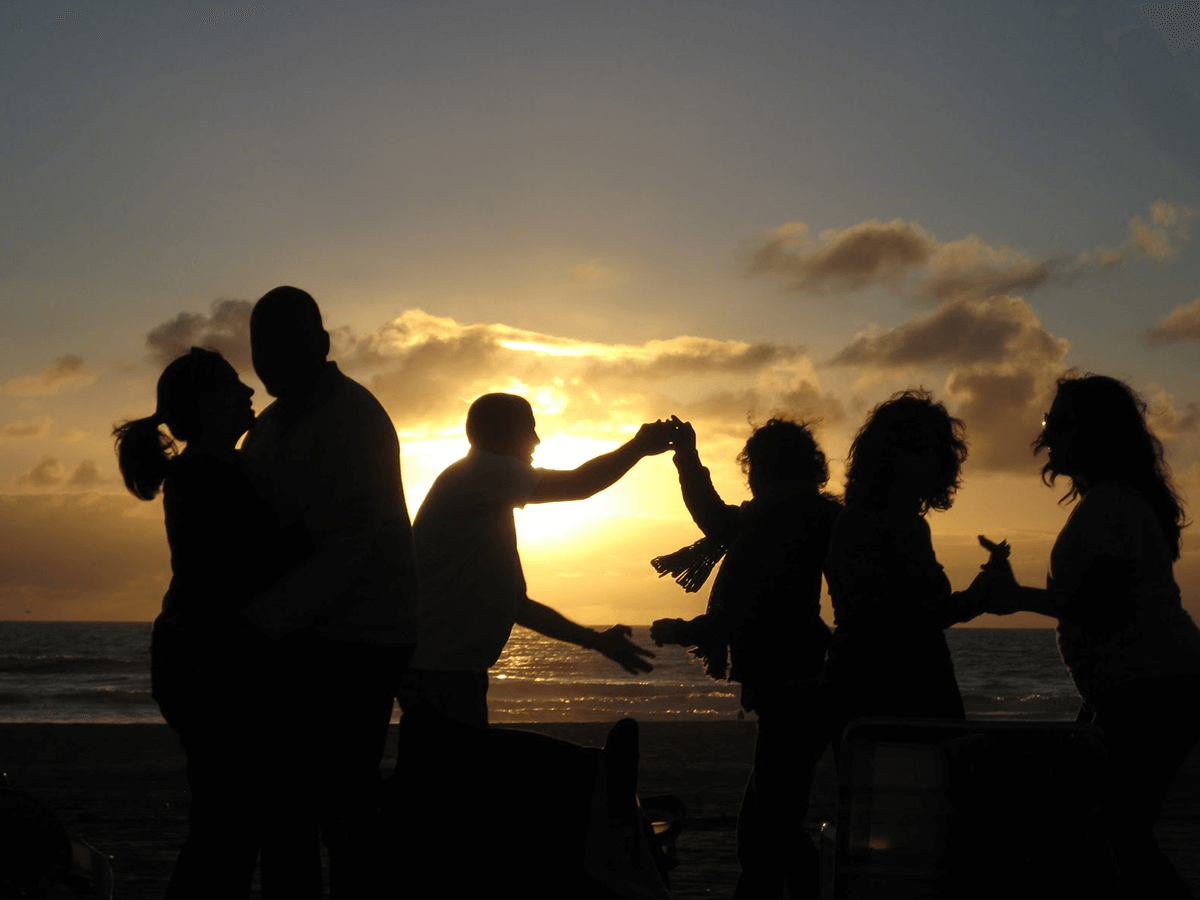 Where in the world can you dance The Samba on the beach, Salsa in a traditional Cuban bar and Reggaeton in a world-class club all in one night?
Playa del Carmen, that's where!
Thanks to the rich multicultural population in this wonderful beach town, we have access to some of the best musical artists from all over the world.
If you're ready to let your hair down and shake your booty all night long, then check out these amazing places to dance in Playa del Carmen.
Salsanera
Salsanera is the only club in downtown Playa del Carmen fully dedicated to Salsa dancing.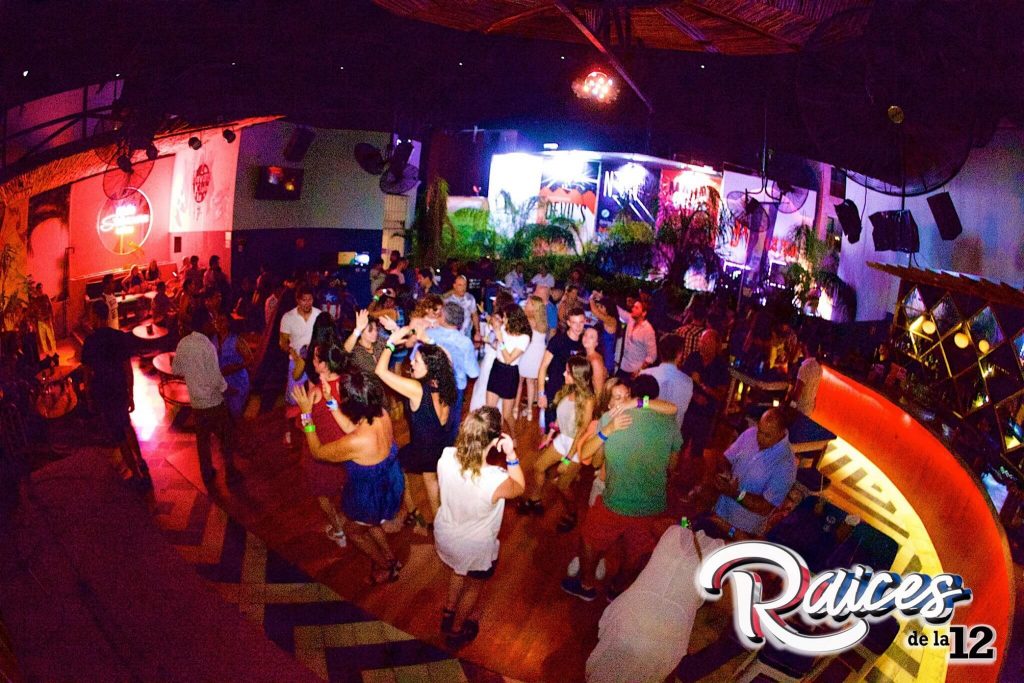 Their amazing live Cuban band create a truly infectious energy, and will keep your hips shaking all night long!
For beginners, Salsanera offers free Salsa lessons daily from 9:30-10:30 pm, so you'll definitely be ready to show off your moves when the rest of the crowd arrives.
For those of you that are more experienced in the sultry dance of salsa, you'll adore the varied music and techniques of the amazing live musicians.
No matter what your style, the Cuban band plays a mix of Salsa-Bachata, pure Salsa (every Thursday) and Merengue Bachata (every Friday).
So, grab a mojito, put on your best Latin dress, and prepare for a night of Salsa like no other!
La Bodeguita del Medio
The very first La Bodeguita was opened in the heart of Havana, Cuba in 1942, and has since become an indisputable symbol of Cuba around the world.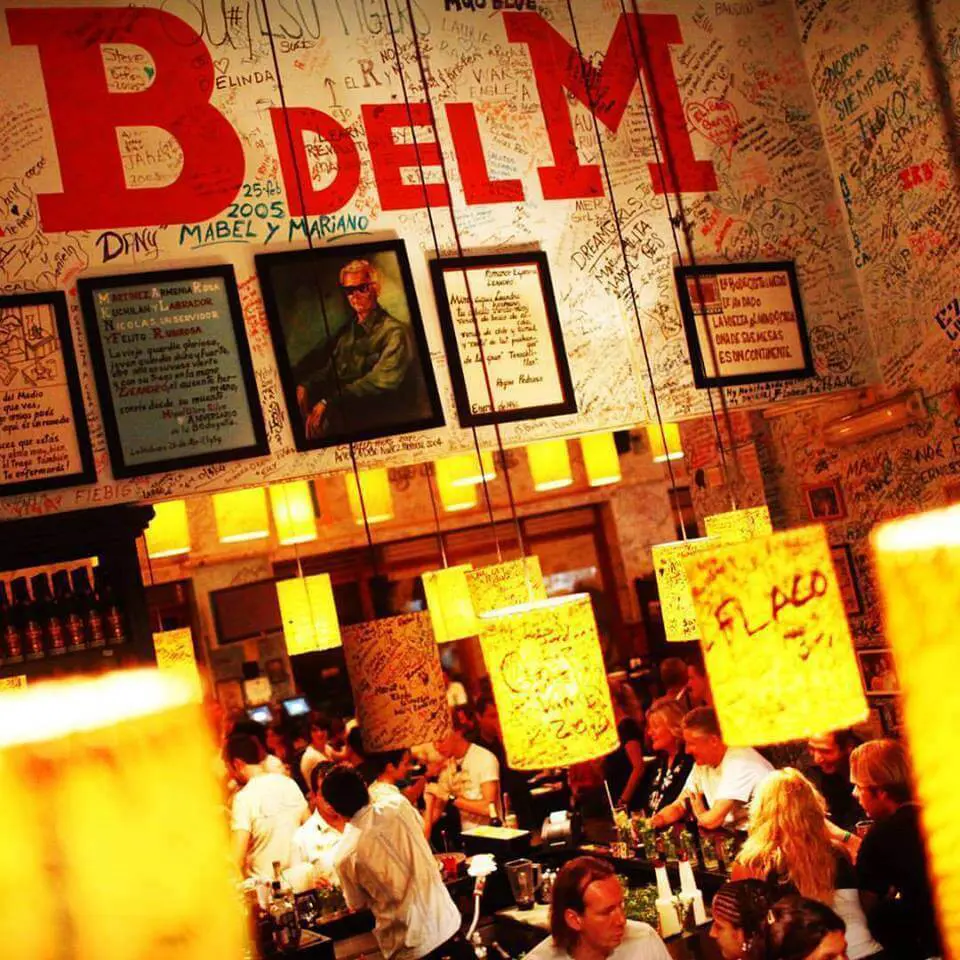 We are lucky enough to have our very own La Bodeguita del Medio right here in the center of Playa del Carmen.
This restaurant bar holds all of the traditional magic of that very first Bodeguita in Havana and is the perfect place to dance the night away.
They are open from 12:30 pm for a delicious Cuban inspired lunch, and then as night falls, the live band starts up, and the dance floor comes alive with excited Salsa fans.
La Bodeguita del Medio is always filled with a mix of dancers, tourists and locals, so no matter what your background, you'll have a night of dance to remember.
Mandala 
Have you been itching to let your hair down and bump and grind with the best?
Mandala is the absolute top club to enjoy the music that everyone is talking about… Reggaeton!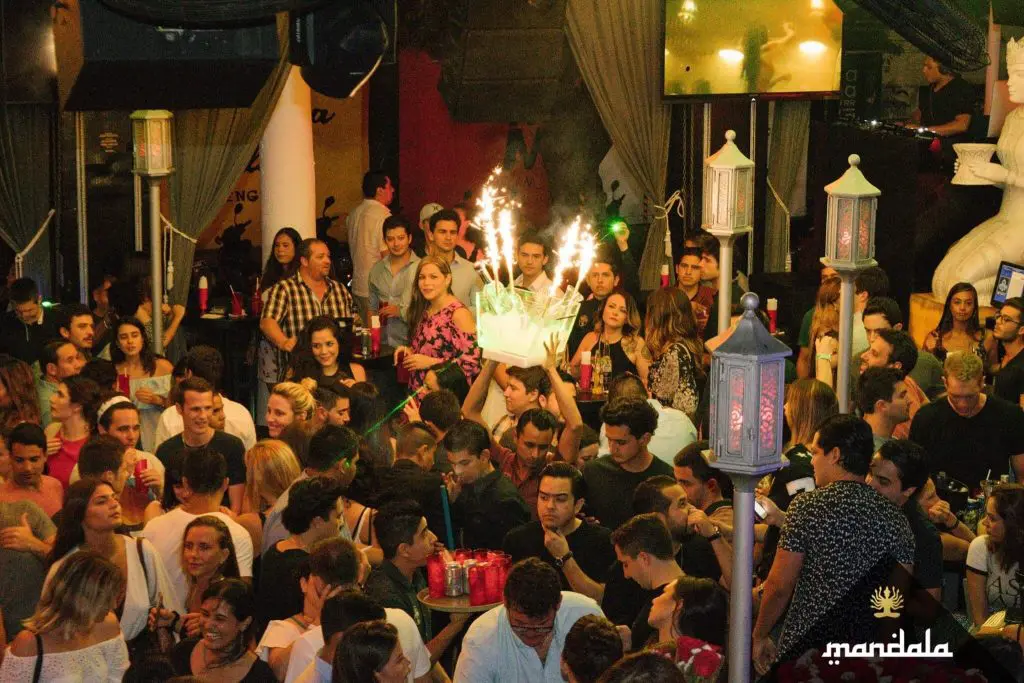 Every evening this club is heaving with excited tourists and seasoned locals, all looking to get down Latin American style.
This crazy club has a house DJ that drops the beats all night long, and a bar that has some rather amazing fire filed surprises.
Grab your friends, put on your best outfit, and head on over to Mandala for a night of unadulterated dance.
Salon Raices
Ok, the location of this out of the way Salsa club isn't the best, but the journey is more than worth it.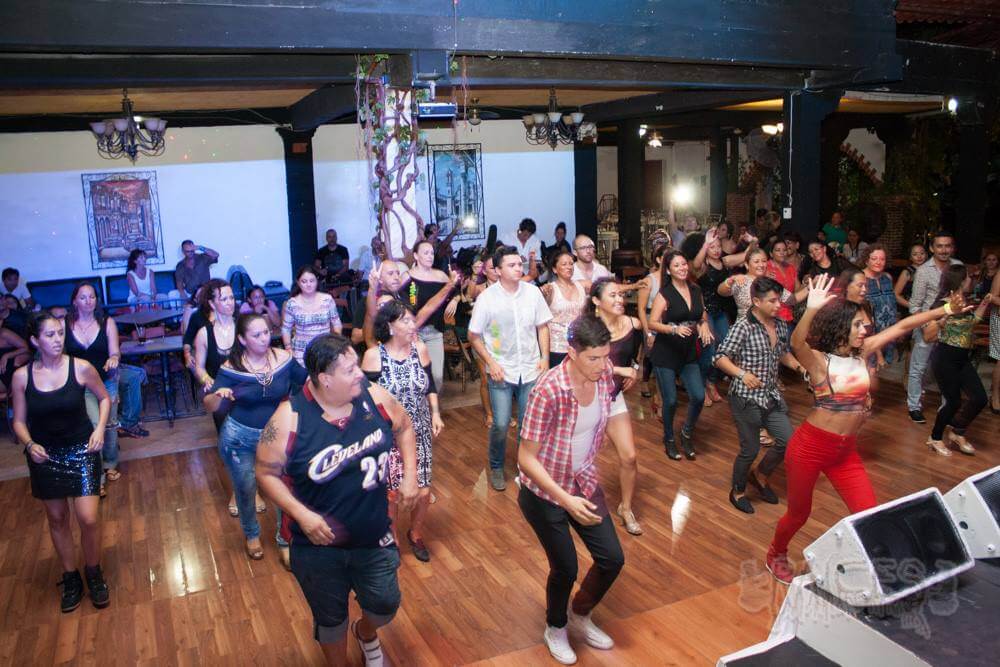 Walking into Salon Raices is like entering a Cuban dream.
There are international performers on the stage, Cuban music pumping through the speakers, minty mojitos being prepared, and a dance floor to make John Travolta say "Wow".
This dedicated dancehall gives salsa lessons Tuesday through to Saturday at 8:00 pm and the teachers are some of the best in Quintana Roo.
After the invigorating lessons comes a night of mesmerizing music from the live orchestra and of course, lots of raunchy Salsa.
If you get a little peckish after a long night of Salsa dancing, Salon Raices have a great menu of traditional Mexican food for you to chow down.
La Vaquita
Located on the famous 12 Street in downtown Playa del Carmen, La Vaquita is the club with no rules.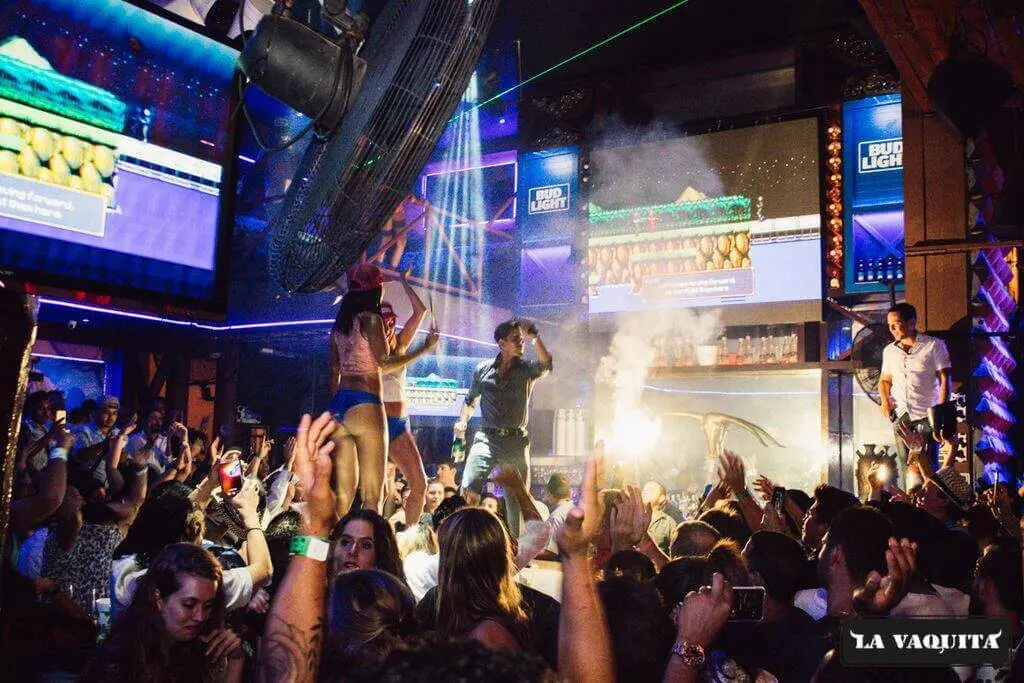 This is the perfect place to let your hair down and go wild.
Dance on the chairs, the tables or the stage, in this crazy club, everywhere is a dance floor.
Known for its wet t-shirt competitions, twerking contests and fancy dress parties, La Vaquita is a place to dance like no ones watching.
If you've had a long week at work, or if you're wanting a place to enjoy a wild night with your friends, look no further than La Vaquita.
Diablito Cha Cha Cha
Calling all funk and disco bugs!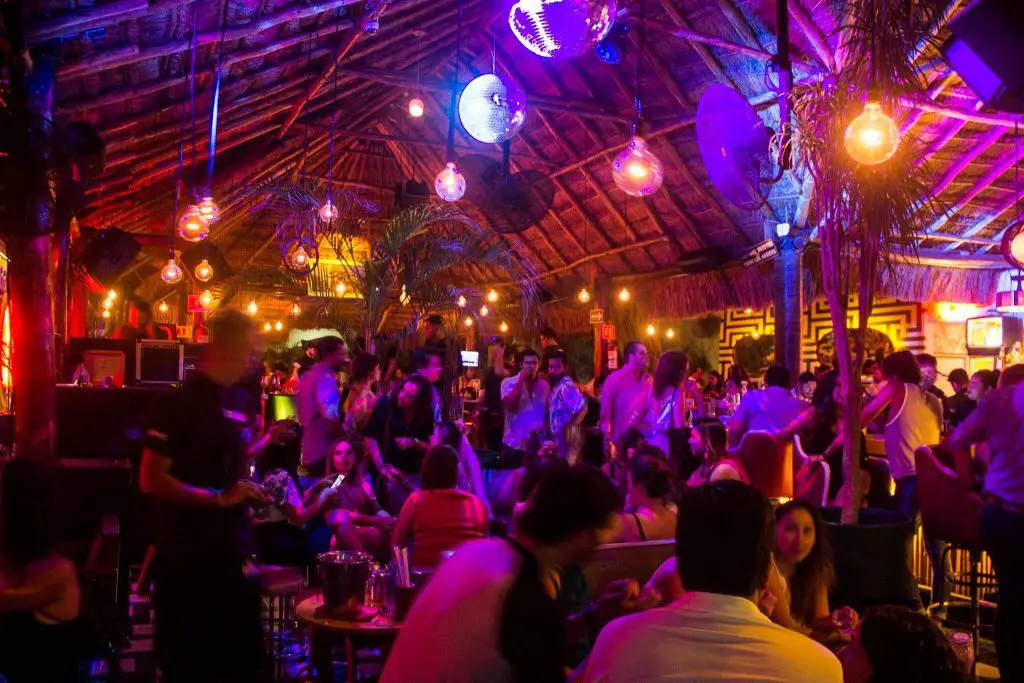 Diablito Cha Cha Cha is the palapa that just won't quit.
Open from Wednesday to Sunday, this funky restaurant and bar have some of the best live DJs in Playa that will keep you dancing all night long.
Chow down on some delicious sushi, and then work it off on the disco dance floor.
Diablito is the only place where you can enjoy funk and disco music and truly shake your groove thing.
They also host some amazing parties such as their Black & White evening, 90s Throwback night and Old School party, which take the dance experience to a whole new level.
Zenzi
Salsa on the beach? What could be better than that?!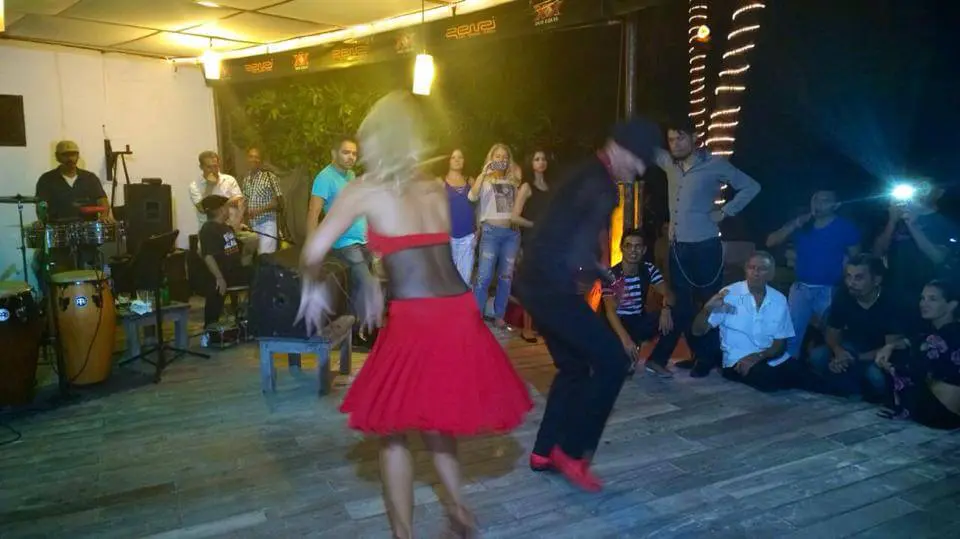 Zenzi is known for its live rock bands and amazing food, but don't be fooled…
There are a few days a week that this beachfront bar comes alive with the exotic sounds of Salsa and Samba.
Every Monday, Thursday and Saturday, Zenzi hosts a live Salsa band.
On these magical nights, you can see some of the best dancers in Playa rubbing shoulders with absolute beginners.
The dance floor is open to everyone, and partner swapping is definitely encouraged.
For a little twist, every Sunday, a fantastic Brazilian band graces the stage and Samba lessons are held from 9 pm until late.
Zenzi is the only place in Playa del Carmen that you can dance The Samba and Salsa with your toes in the sand.
Have you danced in any of these amazing places? Let me know which was your favorite and why in the comments below!
---
Trending Now
You may also like