---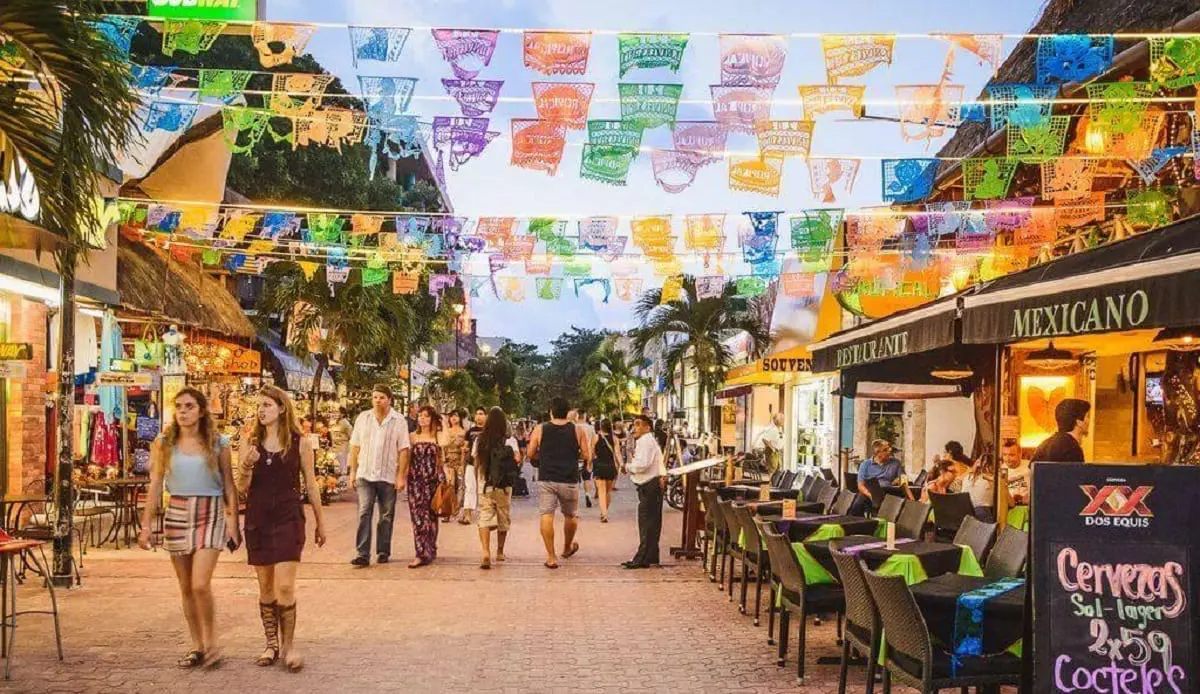 We feel your pain.
Souvenir hunting can be a challenge, especially when it involves 5th Avenue shopping in Playa del Carmen.
For some it's a fun part of the vacation experience, for others it's nothing more and nothing less than a necessary evil.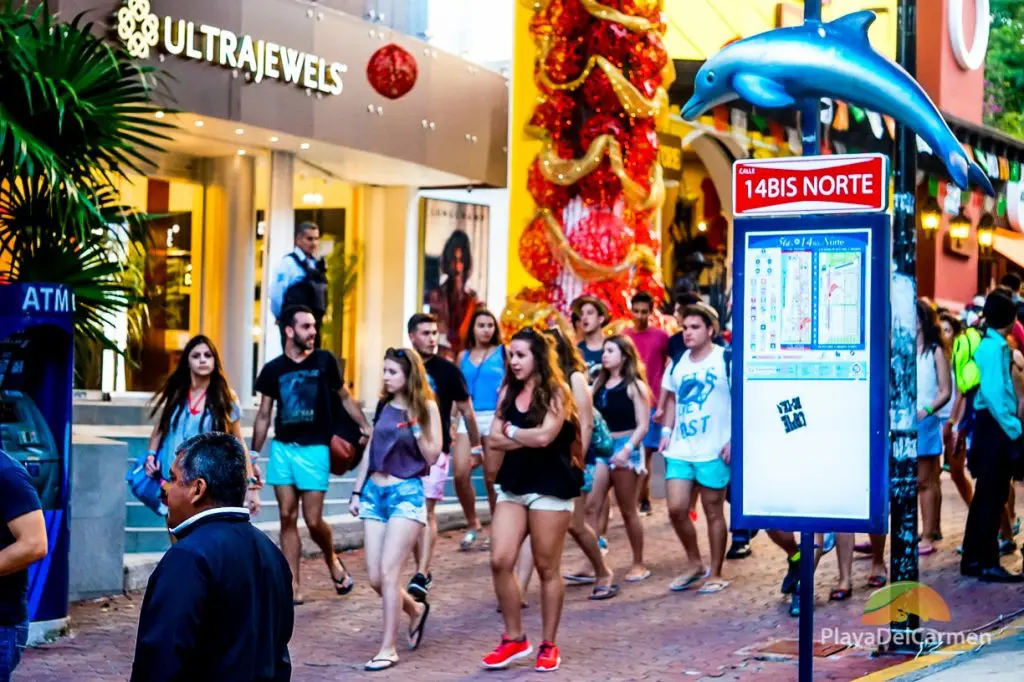 Whether you're a fan of shopping or you do your best to avoid it as much as possible, the time eventually comes when souvenir shopping becomes inevitable.
And if you, like me, try your best to avoid the all-consuming power of feeling obliged to purchase something, especially with people trying to lure you into their shops with fancy phrases, then it's best to follow these tips on 5th Avenue shopping.
#Tip 1 – Don't Feel Pressured
There are many sellers up and down Playa del Carmen's 5th Avenue whose job it is to get people passing by to at least have a look at their goods.
Like great martial artists, they practice their art every day. With time, their tactics become more advanced, their words more convincing. But that doesn't mean you have to fall for it.
First of all, remember these are people just trying to survive. Some may be like sleazy used car salesmen, most are honest folks attempting to make a living in an extremely competitive environment.
Second, breathe….
Nothing is going to happen if you go into their store or not. Simply avoid direct eye contact, say thank you politely, and either move on or visit their store.
If you do decide to shop around, you're not obliged to purchase anything and shouldn't ever feel as if you are.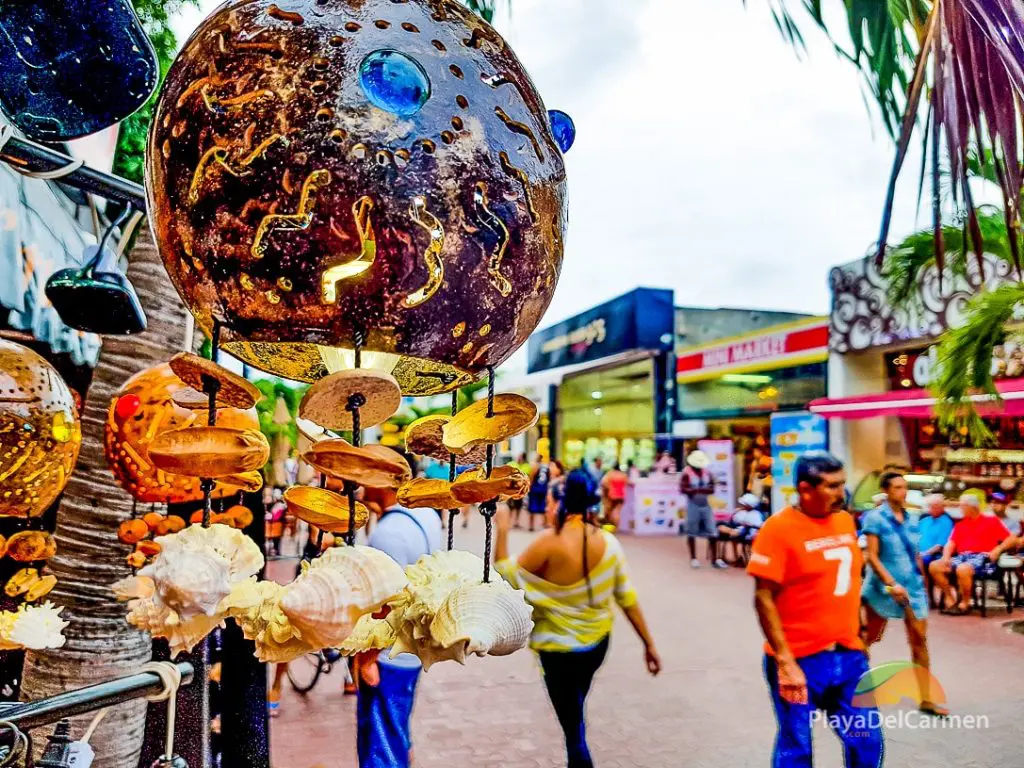 # Tip 2 – Shop Wisely
There are several large souvenir shops up and down 5th Avenue.
Bright lights and full-blown A/C are just part of the tricks used by these mega stores to lure you in.
They may have some good deals on certain products, but remember that these are all mass-produced, many even in China. These places are fine for things like key chains or magnets, but are not an ideal choice if you want something of better quality or original.
You're best off purchasing items such as tequila and t-shirts elsewhere.
Plus, if you are conscious of your footprint and want to contribute to the local economy, there are many local stores with local owners who produce their own creations and are looking to compete against the Walmart-style competition of the larger chains.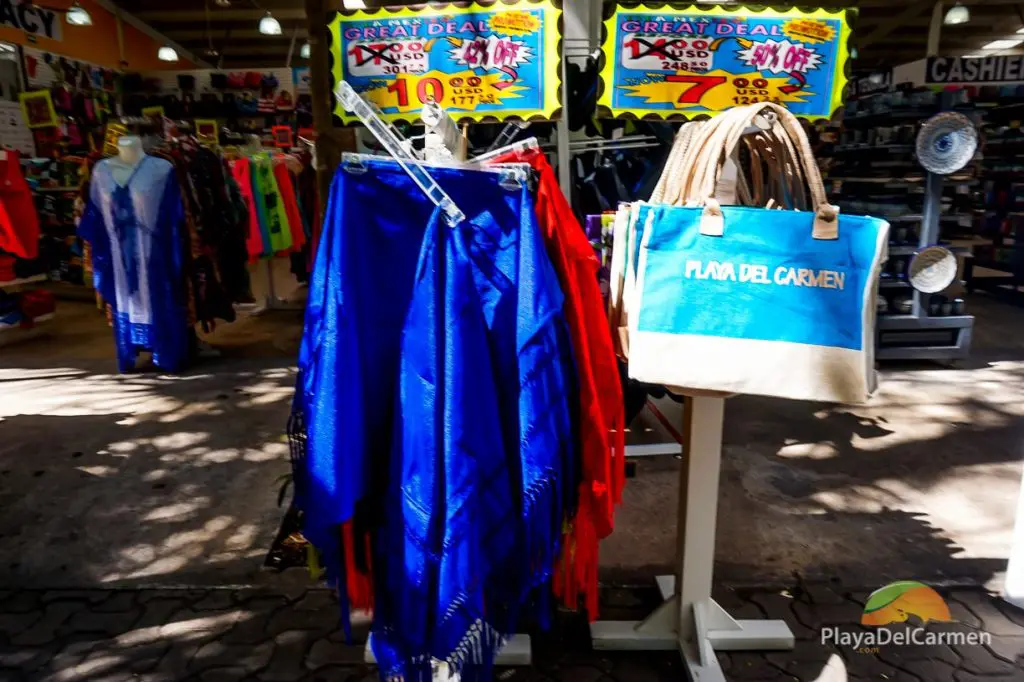 #Tip 3 – Compare Prices
This tip is a bit contradictory for someone like me who tends to avoid shopping at all costs, but it does make sense if you want to make sure you get a good and fair price on whatever it is you decide to purchase.
Take time to shop around for whatever it is you're looking for to make sure that the price you're given is acceptable.
Once you've seen the different prices (and quality), you can make an informed decision and not a bad or expensive one in haste.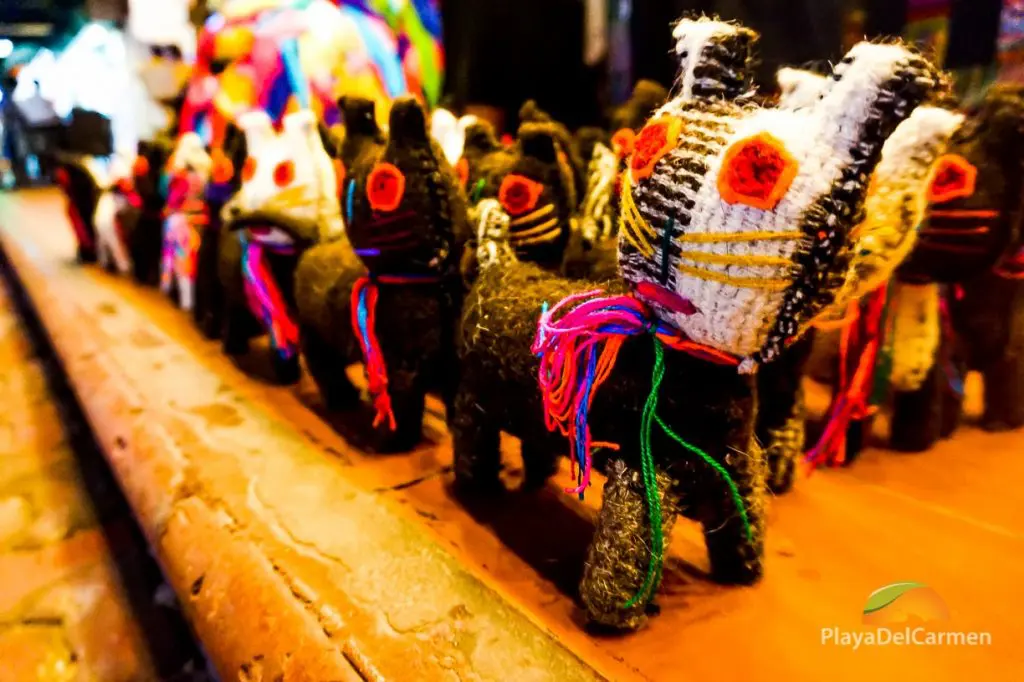 #Tip 4 – Know When to Haggle
Negotiating. Bartering. Haggling. However you choose to call it, it's an art!
Being immersed in a country whose language you haven't yet mastered, a foreign currency to make you have to convert on the fly, and an ever-changing exchange rate means that you are at a disadvantage, which is why the previous tip is important.
At the same time, whether or not you should negotiate the price requires tact and a bit of knowledge.
Most stores have fixed prices, and their items are marked accordingly. Markets, street vendors, and some of the smaller stores, on the other hand, don't.
When negotiating prices, always keep in mind that wages here are much lower than wherever you come from. In other words, be smart about with whom and how insistent you are in getting a better price. Don't go overboard on minor items and penny-pinch to the extent that you're no longer being fair.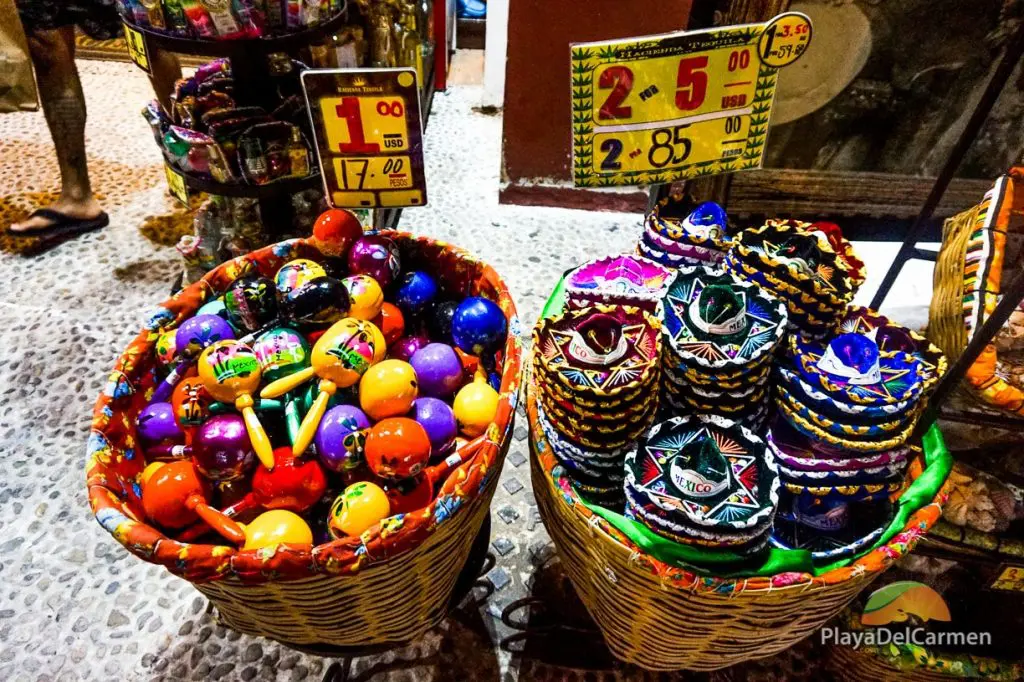 #Tip 4 – Don't Make Nature a Commodity
Please think twice before encouraging the merchants trying to sell items that have been removed from nature (starfish, corals, etc.) or endangered animals.
Also, the "cute" animals you are enticed to take pictures with 5th avenue are in captivity in dire situations.
You are here on vacation because Playa del Carmen is a beautiful area with many natural wonders. Your purchase will dictate demand and either encourage respect for animals and our environment or not. Please choose wisely.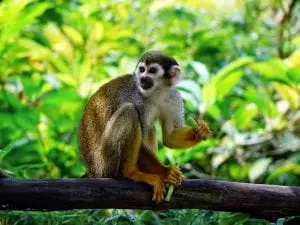 # Tip 5 – 5th Avenue Shopping Ideas
In a future post, we're going to go into more detail about our suggestions for original, locally-sourced Playa del Carmen souvenirs. For now, here's a brief list of some great 5th Avenue Playa del Carmen shopping ideas:
¡Ay Güey! is a clothing and accessory store located on 5th Avenue and 6th Street in Playa del Carmen.
Based out of Mexico City, the store sells unique designs with extremely creative and undeniably Mexican motifs.
From t-shirts and purses to dresses and accessories, you'll find quality products that could make a great gift for the right person.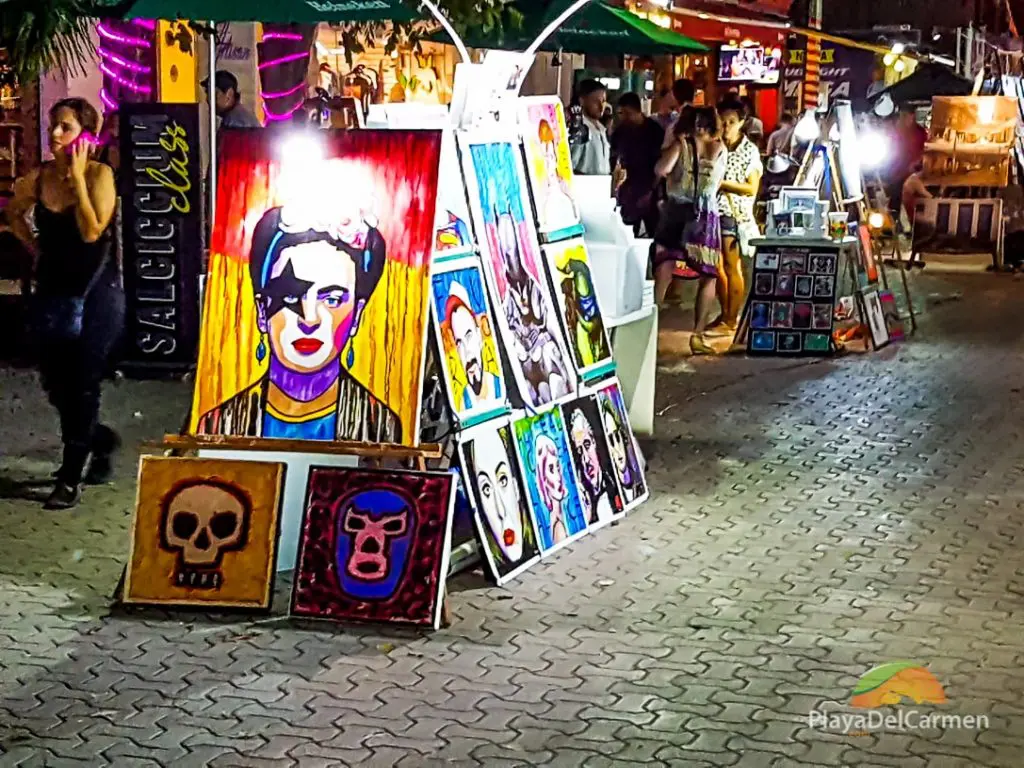 Caminarte is a local art walk which can be found every Thursday evening in Playa del Carmen on 5th Avenue between 24th and 24th streets.
Small stands are set up in the middle of the pedestrian walkway where locals and tourists have the opportunity to admire the talented creations of local artists.
Most of the works are paintings and photographs, which make great and easy-to-carry souvenirs to take back home for yourself or your loved ones. 
Throughout the Caribbean, the guayabera is one of the most emblematic pieces of clothing you'll find, and the Riviera Maya is no exception.
And while you can find different qualities and prices for guayaberas in Playa del Carmen, Guayaberas Dexorden is without a doubt one of your better options if you want to make sure you're getting what you pay for, even if they are a little more pricey than perhaps other stores.
Available for men and women, guayaberas make a great gift. Guayaberas Dexorden is located on 16th Street between 1st and 5th Avenues.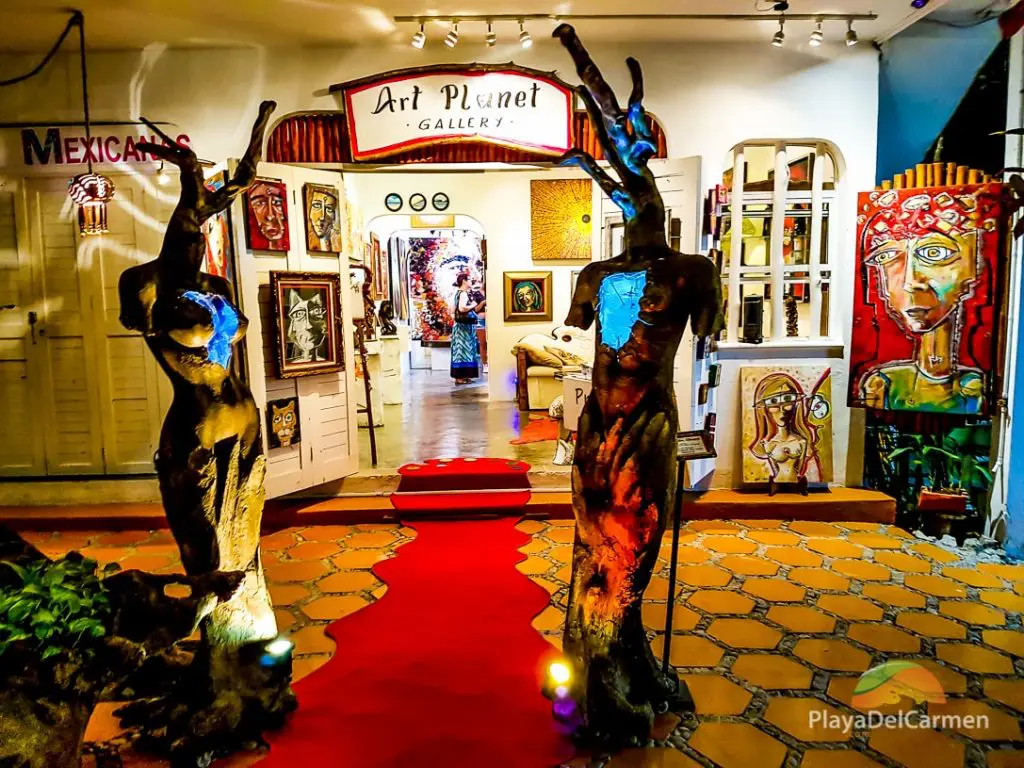 If you're into fine art and are willing to spend money on quality paintings (or if you're simply interested and curious about seeing the amazing works of a local artist), make sure you visit the Gastón Charó Art Gallery.
The gallery displays mostly sculptures and paintings whose unique style is a fascinating combination of expressionism, cubism, and surrealism.
Gastón Charó Gallery is located in the Jardín de Marieta on 5th Avenue between 4th and 6th streets, which in itself is worth a visit to relax and step away from the bustle of Quinta Avenida. 
This fun handicrafts store on 5th Avenue and 40th Street offers up a nice mixture of Mexican folk art from different regions of the country.
It's a quality collection curated by a collector whose passion and appreciation of quality art is more than evident. Prices are fair and you'll be purchasing handmade products.
Need Help Booking?
Our travel agents at PlayaDelCarmen.com are locally-based and are experts in helping you organized!
We can also help you get the best deals on your vacation!
You can reach us toll-free from the U.S. and Canada by calling 888-537-9797 or via our contact page.
Comment below if you have any questions or comments on the best places to stay, eat, shop, play, and explore for your upcoming vacation in Playa del Carmen or the Riviera Maya.
---
Trending Now
You may also like