11 Tips for Your Playa del Carmen Vacation
---
Planning a Playa del Carmen vacation may seem simple.
But is it?
Have you booked your hotel? Think the rest will "kind of fall into place?"
That might be true if you're willing to risk it.
However, if you're looking for less stress and more fun, you'll want to know our 11 Playa del Carmen vacation tips.
#1 Figure Out What You're Looking for in a Hotel
This one may seem easy, but it's actually more complicated than you think.
In part, that's because when people offer you "Playa del Carmen hotel" they are often talking about Riviera Maya hotels located a fair distance away from the city.
What's important to you in a hotel?
What experience are you looking to have in Playa del Carmen?
You should be considering:
Hotel Location
All-inclusive or breakfast only
Hotel Size
Family-friendly or adults-only
On-site activities
Things to do in the area
Price
We have over 80 hotels on our website. Some are within Playa del Carmen, others are in the Riviera Maya.
When in doubt, you can contact us at PlayaDelCarmen.com for help. 888-537-9797!
#2 Don't Leave Airport Transfers to Luck
So you arrive in Cancun and have cleared that funky stoplight at customs.
Now what?
You'd think "I'll just take a cab at Cancun International Airport to Playa del Carmen".
You could…..
but it's the furthest thing from advisable.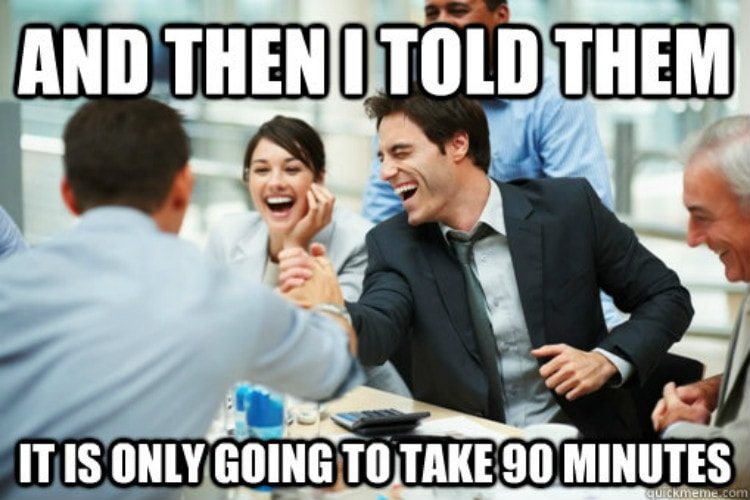 Taxis from Cancun to Playa del Carmen can be very expensive and there's no way to ensure quality and safety on the fly.
and… of course, there are the timeshare sharks.
In other words, buy your airport transfers in advance online.
You can also check out our mega guide to airport transfers from Cancun.
#3 Search Google for Things to Do in Playa del Carmen
What would you like to see in do in Playa del Carmen? What's your take-away?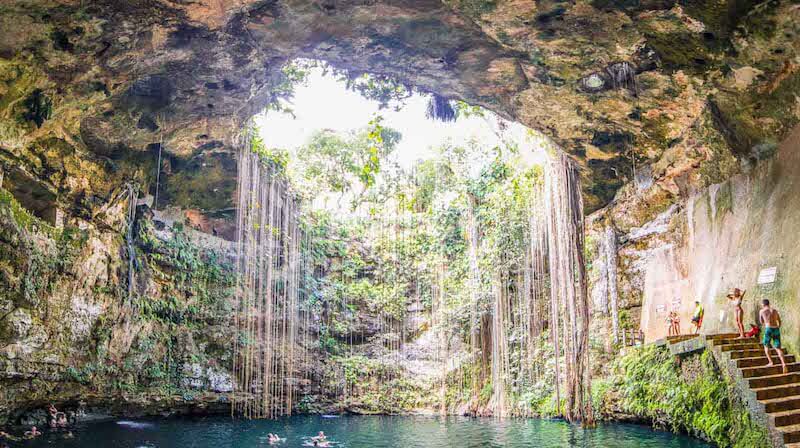 The pic above is a freshwater sinkhole called a Cenote. Pretty stunning right? You need to see this in person. YOLO!
Yes, you want to relax. BUT…
You want pictures.
You want stories.
You want real memories. <— what life is all about
This area is packed with AMAZING things to do and places to see. It's really important that you get an idea all the possibilities.
Figure out the type of activity you would prefer to do (culture, adventure, nature, etc.), and just go for it!
Some of our more popular tours are:
Remember, most people only do about 2 to 3 tours, so think smart.
#4 Book Your Tours in Advance
This is not something I wouldn't recommend for every single activity, but it does make sense for most.
Why?
You don't want to miss out. Reserve your spot!
You can save $$$!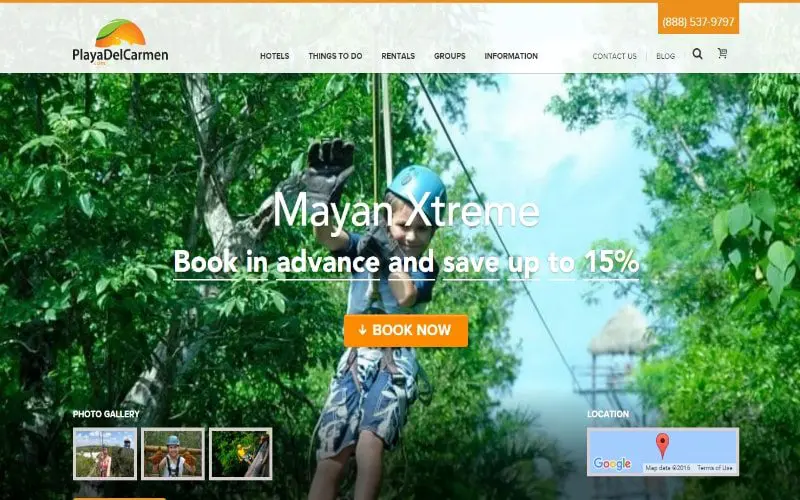 To begin with, booking in advance will often get you a significant discount in your price of purchase, sometimes as much as up to 20%.
That makes a huge difference, especially when traveling with your family or in groups.
Moreover, whenever you book Playa del Carmen activities through PlayaDelCarmen.com, you have an experienced travel guru ready to help with questions and adjustments.
That's in addition to all the discounts.
#5 Prepare to Eat Out
One of the biggest misconceptions about Mexico in general, and Playa del Carmen, in particular, involves food.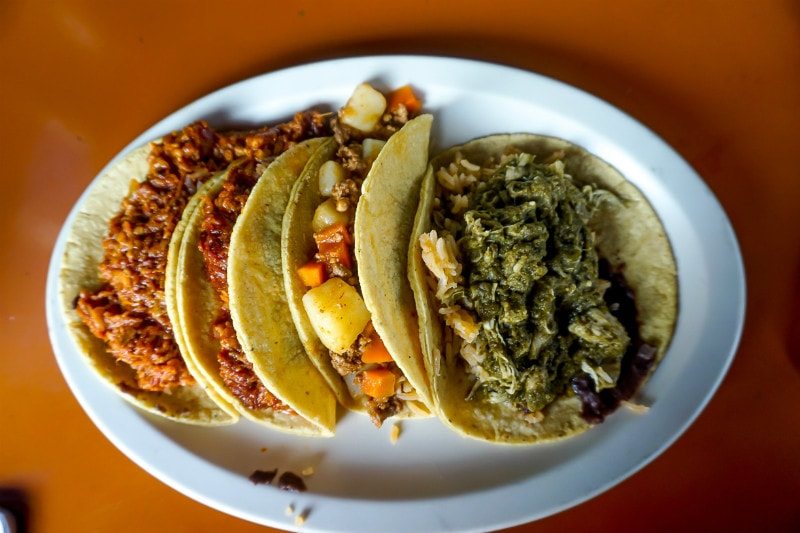 First that it's Tex-Mex and second that it's all tacos.
No way.
Little do people know that Playa del Carmen is heaven for foodies.
And here's a hint: most of the best restaurants actually aren't even on 5th Avenue (the main strip).
What type of food do you like?
It would be a stretch to say that Playa has it all, but there are MANY great restaurants.
You can find some very good Italian food here. Awesome Mexican cuisine goes without saying.
There are several options for Asian food, but nothing that I would deem anything more than average. Perhaps the Po Thai restaurant. They have awesome Tom Kha Gai.
Looking for places to eat? Check out the Playa del Carmen restaurants section on our website.
If you ask me about my favorite place to eat in Playa del Carmen, it's El Gran Taco (pictured above).
Open only for breakfast and lunch, they serve up about 15 different and oh so savory stew-filled tacos with fresh tortillas for under a dollar.
Love tacos? Check out our Taco Restaurant Guide.
#6 Don't Worry Too Much About the Weather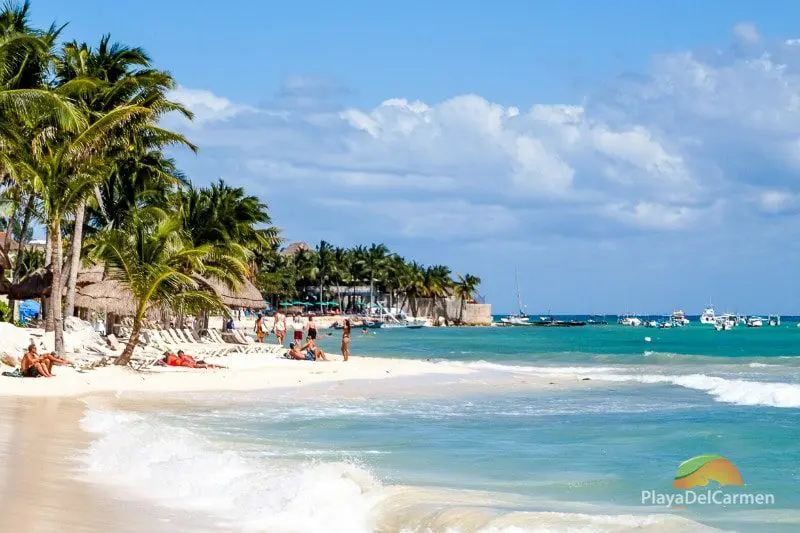 2 Things to Know About the Weather:
Playa del Carmen has over 300 days of sunshine. 300.
We can't predict or change the weather for you 😉
While we do get the occasional storm, most of the wet weather we get in Playa del Carmen goes away just as quickly as it appears.
You can check out our article on Riviera Maya weather for more detailed information.
And remember:
If you're checking out Playa del Carmen weather on Google and see rain in the forecast, don't sweat it, it'll probably rain for only 1h. Just grab a margarita and smile.
Always check to see the amount of precipitation for the day.
You'll get a far better idea of what to expect than a picture with clouds and a few raindrops.
#7 Don't Fret the Seaweed
Seaweed in Playa del Carmen is another topic our travel specialists at PlayaDelCarmen.com get asked about a lot.
This is a result of the mutant invasion we had back in 2015.
Since that time, seaweed levels have been back to normal.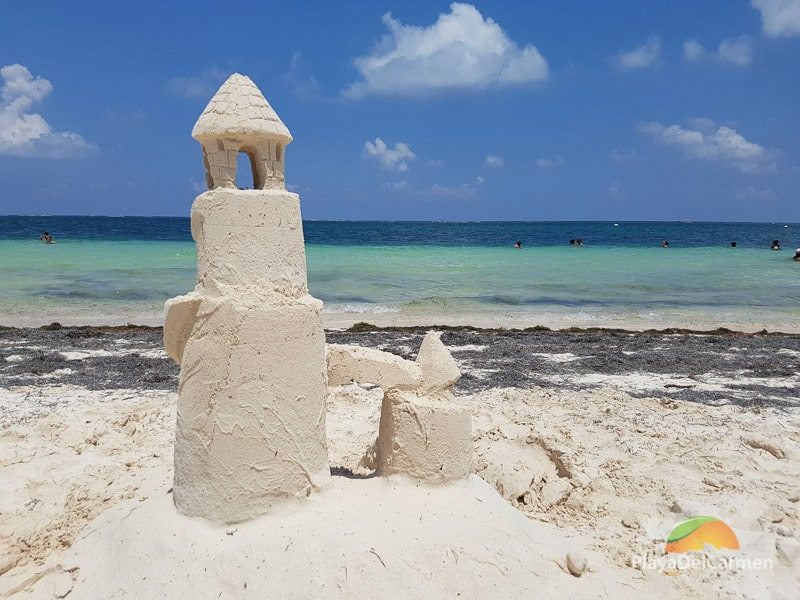 In other words:
It will wash ashore occasionally, sometimes more than others, but the hotels and local government remove it almost just as quickly.
Nevertheless, we still get weekly inquiries asking about how bad the problem is.
It was then, this is now.
If that changes, we will be sure to update to our blog post on seaweed in Playa del Carmen.
#8 Plan to Visit the Surrounding Region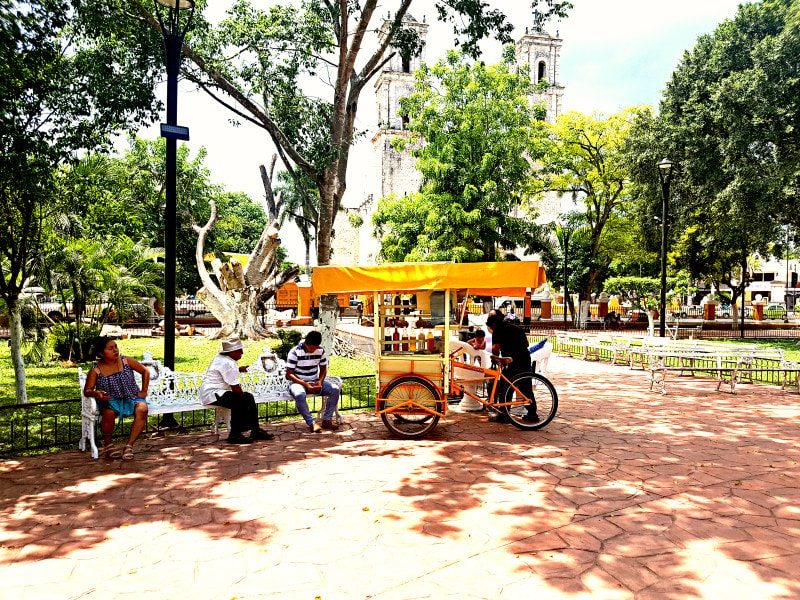 A day trip to Valladolid, for example, is a great way to get a change of scenery and enjoy the beauty of a nearby colonial town.
There is so much to see and do in and around Playa del Carmen that you'll never have time to do everything.
If you still want to stay at the beach but would like to visit a small but hip fishing village between Cancun and Playa del Carmen, see our travel tips for Puerto Morelos.
Read up on the Yucatan Peninsula and all it has to offer, and plan to spend at least 1 day outside of Playa del Carmen.
For some more ideas on other nearby places to visit, read our article on the top 8 day trips from Playa del Carmen.
#9 Check Out the Nightlife Scene
Are you ready to rock?
Good, because people often reduce Playa del Carmen nightlife to electronic music, Coco Bongo, and the rowdy nightclubs on 12th Street.
There's that, too.
But there's also so much more.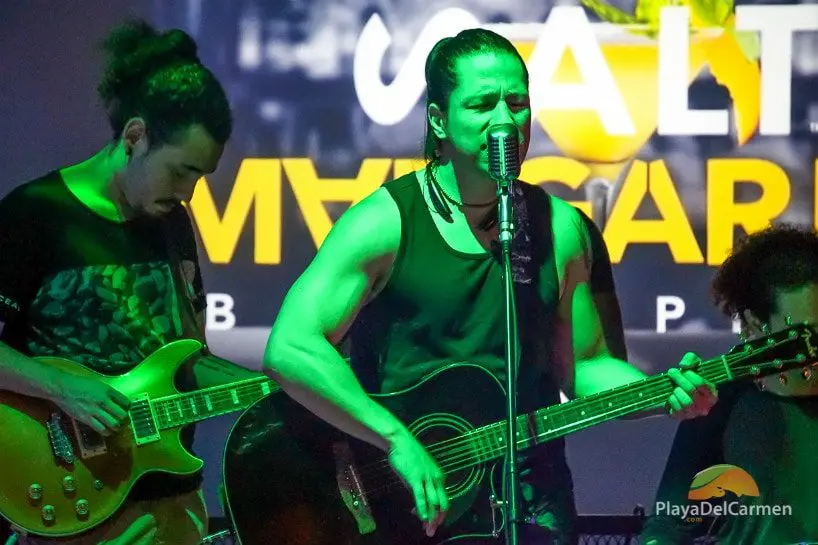 Live music, an awesome Xoximilco dinner cruise through jungle-lined channels, and a vaudeville-type show at Rauxa Theater are just some of the options available to spice up your night.
There's even a circus-like bar with all kinds of unique and sometimes weird art all over the place: Le Lotus Rouge.
Sound like fun?
Read our live music guide for some inspiration.
#10 Learn a Little Spanish
Trying to speak a little Spanish while in Mexico.
I'm serious. Have fun with it.
It'll go a long way toward making your trip more enjoyable and making you a better ambassador for your culture.
No one can learn a language overnight, so don't think you have to come here and immediately understand the complex world of Mexican slang.
Keep it simple.
Your Common Phrases for Today are:
please = por favor
thank you = gracia
my name is = mi nombre es
one more round = una ronda más
It'll work wonders for your personal public relations.
You can also download the best language apps for travel such as Duolingo or Fluent Panda.
#11 Reach Out to a Travel Specialist
Did you know that our travel consultants at PlayaDelCarmen.com are all locally based?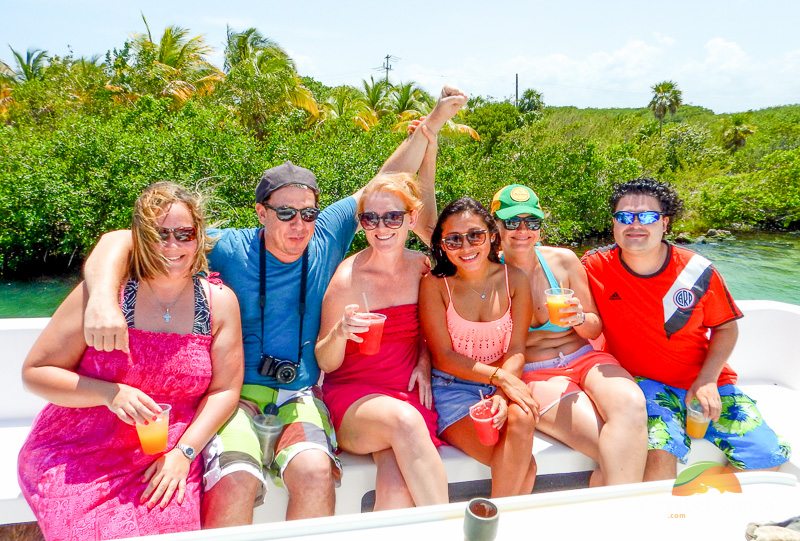 We're not a massive company with headquarters and operations in New York, Berlin or Zurich.
We're not just some automated machine of Fortune 500 company with call centers all over the world.
and….we also don't sell timeshare 😉
Quality and service are at the essence of our company's identity.
Why book through us?
We're here.
We're local.
We know our stuff so we'll help you find the best match.
We'll get you the best deals.
We'd love to help plan your next perfect vacation.
Our travel consultants know all the hotels and can beat or price match any price you find.
Have questions?
Call us, PlayaDelCarmen.com, toll-free at 888-537-9797 or contact us via email!
Is there something we missed? Let us know in the comment section beow!
---
Trending Now
You may also like