8 Puerto Morelos Tips: Eat, Drink, Play in a Day
---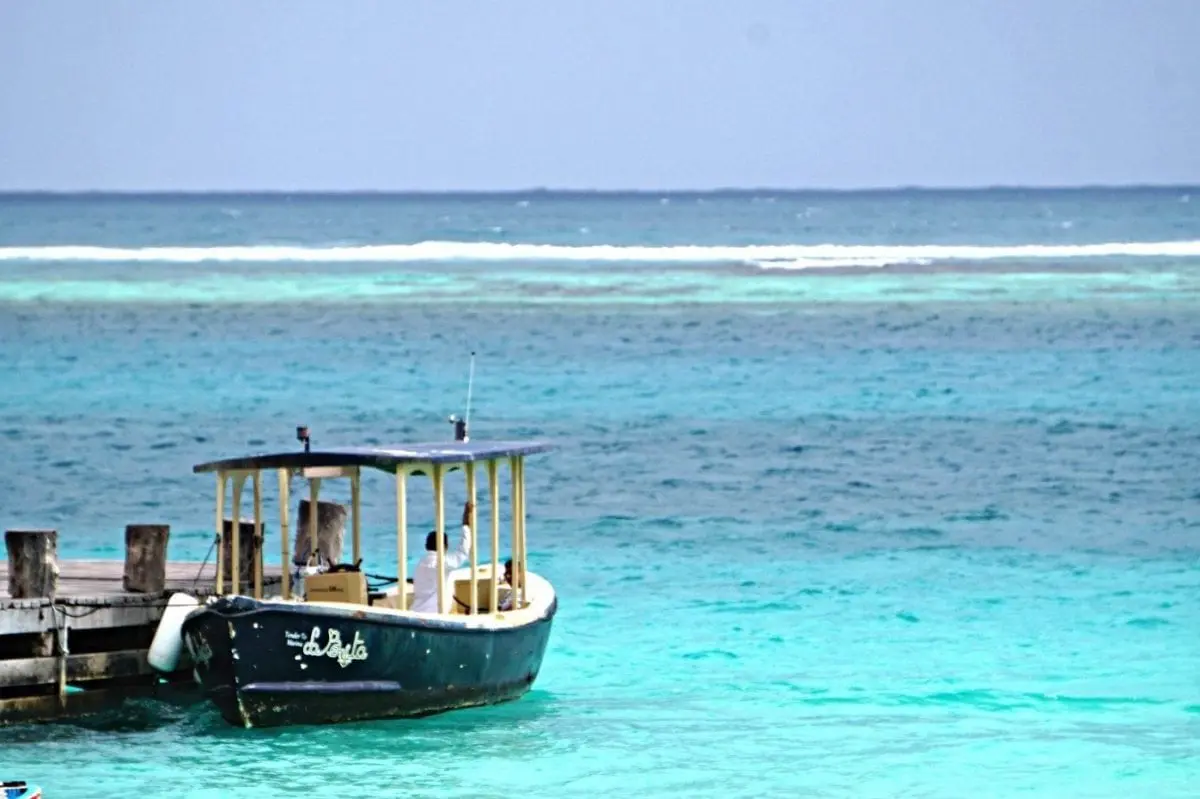 Ready for some tantalizing Puerto Morelos tips?
Good, because it's one of my favorite places in the entire Riviera Maya.
Puerto Morelos is a special town with some big time charm.
Ever heard of it?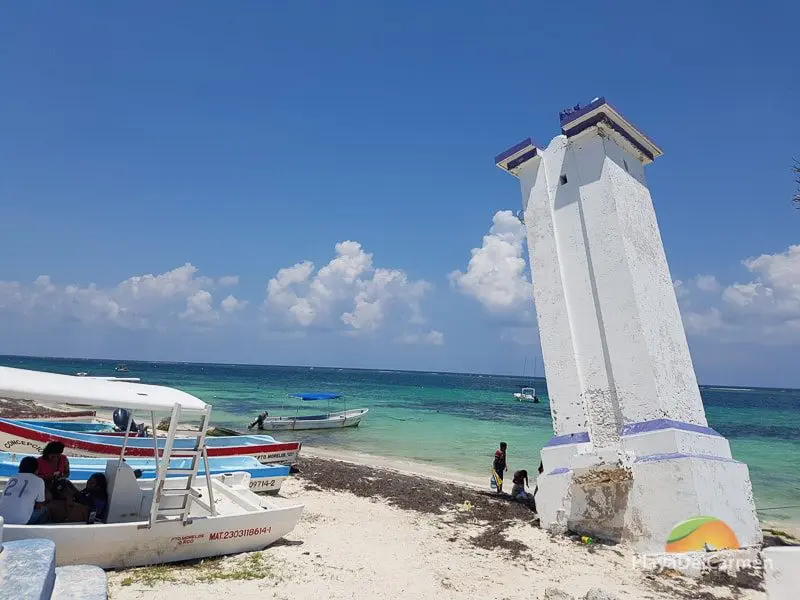 This small in size but big in character fishing village is located halfway between Cancun and Playa del Carmen.
Life here is much slower and much more relaxed than in the two neighboring cosmopolitan beach havens.
The central plaza lies mostly abandoned by day, as everything about this town invites you to spend some time at the beach.
But when the sun goes down, the square comes to life with vendors, children playing, couples strolling, and many a local and visitor alike just hanging out and people-watching.
Sound like something for you?
There's not a lot going on in Puerto Morelos, but that's part of what makes this relaxing town such a treat. There's no rush, no hustle and bustle, no pushy salesmen. Peace.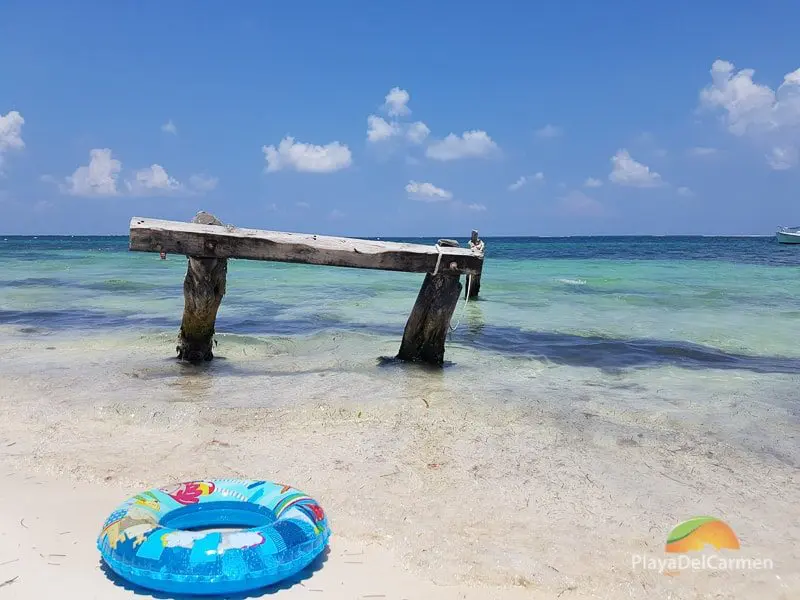 However, you shouldn't confuse the laid-back atmosphere with a lack of things to see and do.
On the contrary, Puerto Morelos is a great spot to eat out, listen to some live music, or enjoy some deliciously cold cocktails or beers while looking out over the Caribbean Sea.
Do we have your attention?
Good, because we have some good tips for all you foodies, beer, and beach club lovers out there.
Puerto Morelos Tips
The following tips can be taken as an itinerary.
Or, if you, prefer, use it as a brief guide to give you some ideas about things to do in Puerto Morelos.
However you take them, please be sure to do these two things: visit Puerto Morelos and have fun.
Tip #1: Start off with some breakfast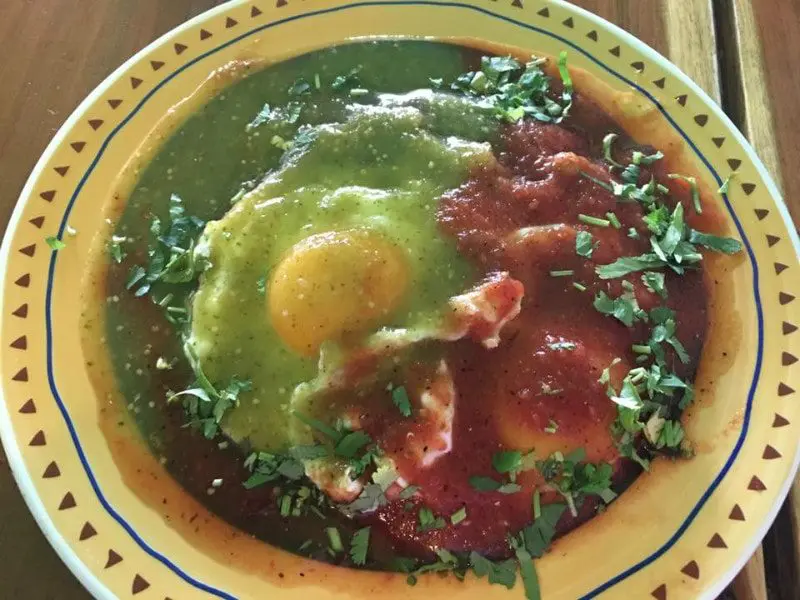 You should get to Puerto Morelos early enough for breakfast. It's also a good idea so that you can beat the heat, at least for a couple of hours. The place? El Nicho.
The result?
Bliss.
Hint: Try the Eggs Benedict or Chilaquiles with Eggs.
Tip #2: Sweat off breakfast on a bike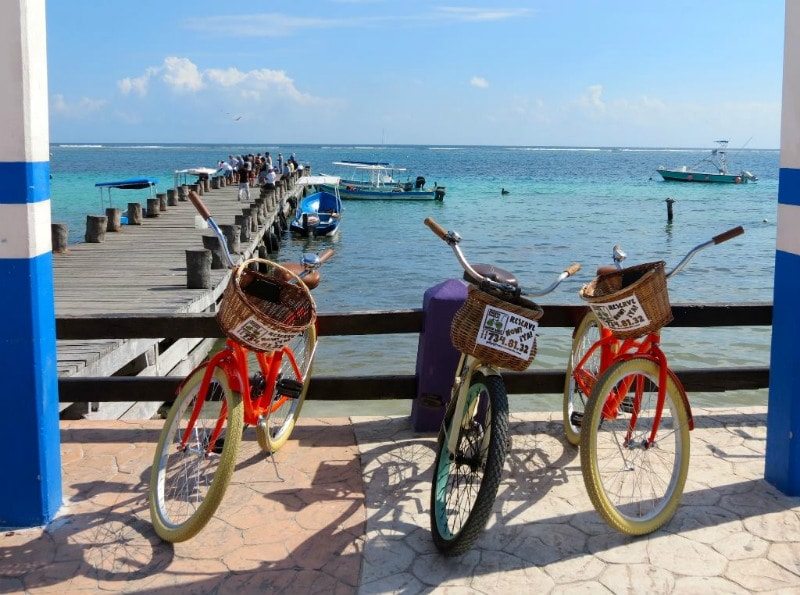 Yes, you heard me right.
After breakfast, head over to Puerto Morelos Green Bikes and pedal off some calories as you check out this cool little town.
Take two to three hours and just ride around, get in some pictures, and discover some new place to rest or hang out.
Tip #3: Snorkel at the reef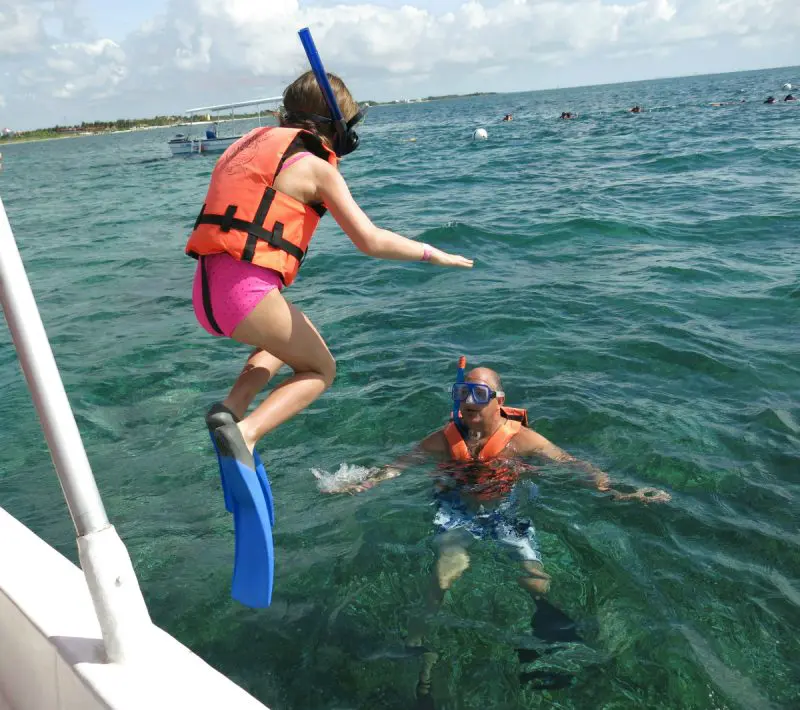 Once you've returned your bike head down to the pier and speak with the local tour guides to arrange someone to take you out to the nearby reef for some fun snorkeling.
Make sure to take along an underwater camera!
Tip #4: Cool off at Unico Beach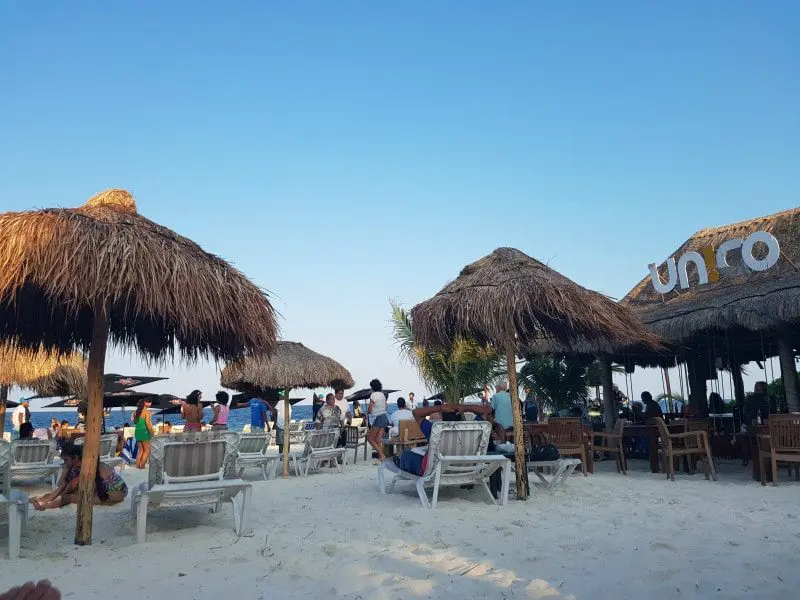 This place has style. It's where the cool kids go.
But seriously, Unico Beach is a fun place to hang out.
Great music, a beautiful crowd, swings at the bar, and right in front of the Caribbean Sea.
A nice way to chill out with some nice, cold beer.
Tip #5: Now go find some lunch
There really are a number of good places to eat in Puerto Morelos, but it wouldn't be fair if we didn't recommend La Playita.
A big seafood restaurant not too far south of Unico Beach, La Playita has it all: the atmosphere, the food, and the relaxed Puerto Morelos vibes.
Hint: Get a ceviche for starters and finish it off with a fried catch of the day which you can pick yourself.
#Tip 6: Visit Alma Libre Bookstore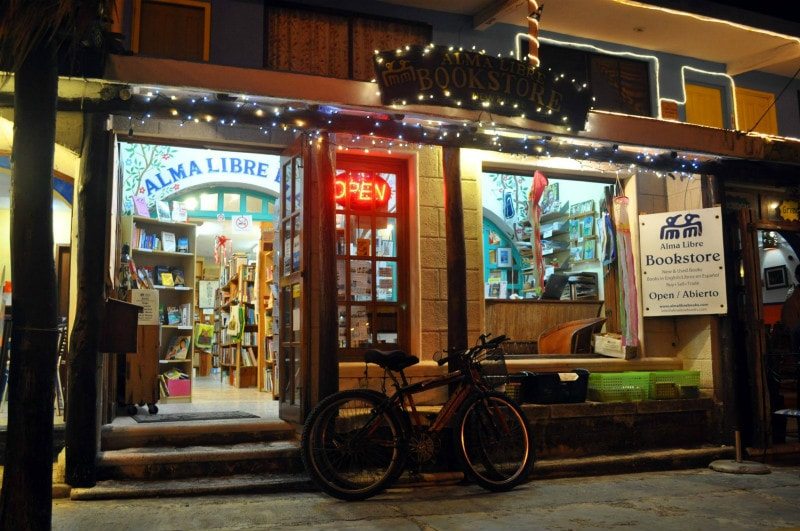 This decent selection of used books at Alma Libre is a wonderful way to stay in the shade for a little bit and wind down after your delicious lunch.
Browse the books for a while, then take your purchase next door to the cool little corner coffee shop for some reading and people-watching.
#Tip 7: Hang out at the plaza and the boardwalk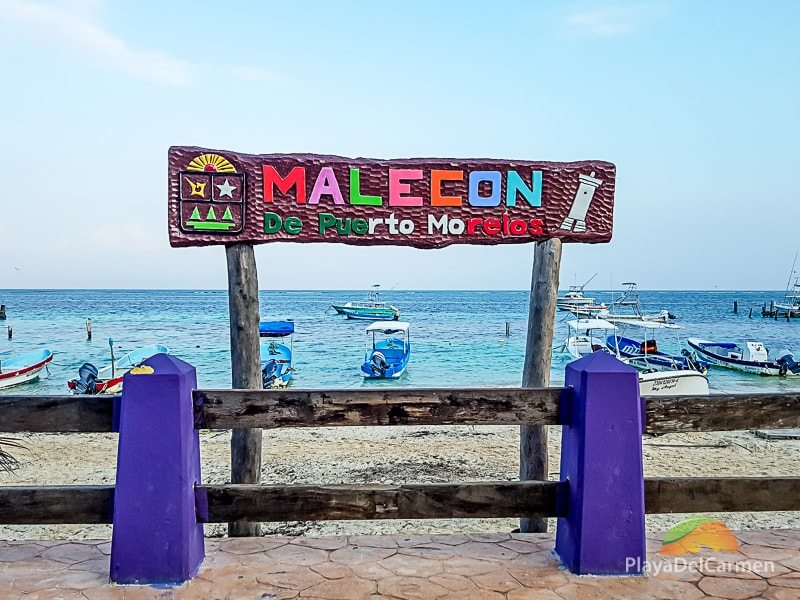 By now it should have cooled off enough that it's okay to walk around the plaza a little bit, checking out the vendors, perusing the stores on the neighboring streets, and maybe even getting an ice cream at the Italian place just opposite of Alma Libre Bookstore…
#Tip 8: Cap off your day at El Merkadito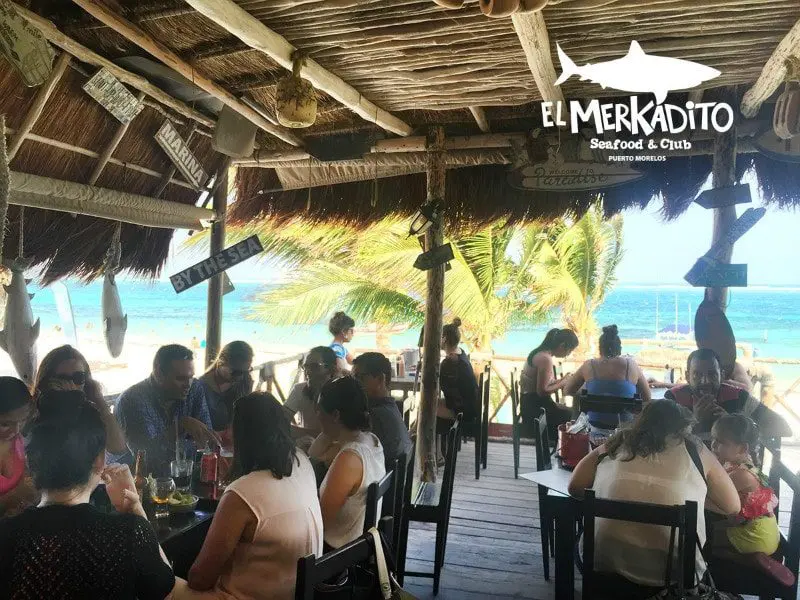 El Merkadito is a small seafood restaurant overlooking the Caribbean Sea.
This beautiful little joint is known for two things: the quality of its food and the ineptitude of its service.
The former makes the latter worth it.
Don't go when you're too hungry, be patient, and enjoy the scenery as you have some drinks and wait (and wait) for your food.
We promise.
It's worth it.
So on your next trip to Playa del Carmen, take a break from the action and wind down in beautiful Puerto Morelos.
You'll be happy you did, and more relaxed to boot.
Whatever you choose to do, take a tip from the locals and play it cool.
Would you like some more info? Let us know in the contact section, contact us via our social media channels or toll-free at 888-537-9797!
---
Trending Now
You may also like