Top 10 Destination Wedding Locations in The World (2023)
---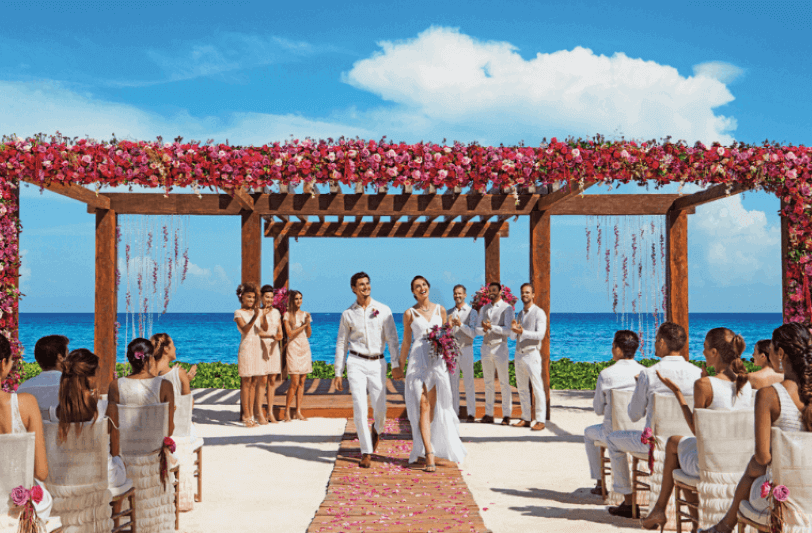 Have you got your heart set on a destination wedding? But not sure where you should exactly you should tie the knot?
Our award-winning destination weddings team is here to help!
With other 12 years of boot on the ground experience planning in locations such as Mexico, Puerto Rico, Jamaica and more, we know the dos and don't better than anyone.
We can help you choose the right wedding package, resort and add-ons for you and your group while making sure you stay within budget.
See our top picks and why right here.
Got a question? Leave it for us in the comments; we'll be here to help.
The Best Destination Wedding Locations | Your Ultimate Guide
---
1. Cancun
Cancun is a vibrant and beautiful location with stunning beaches, lush green landscapes, and amazing nightlife at your fingertips.
It's perfect for destination weddings that combine a social buzz with an array of chill-out spaces.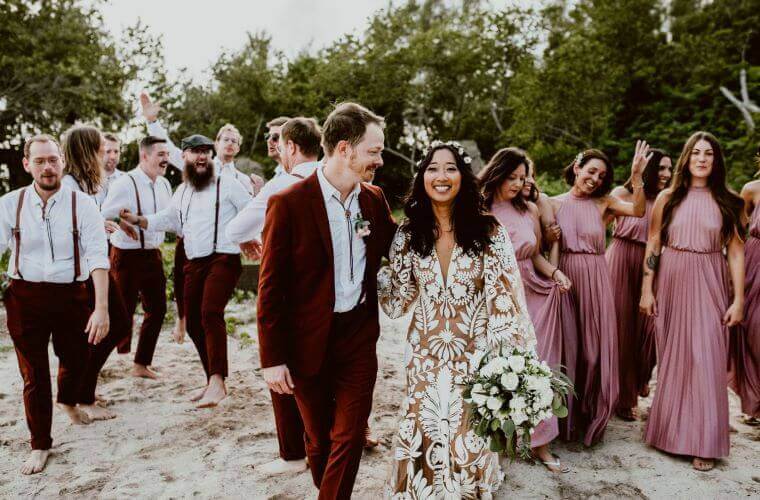 It's easy to see why Cancun is such a popular destination for couples planning a wedding in Mexico.
The temperature is pretty much perfect all year with January through March being especially popular months for a wedding thanks to the dry weather and lower humidity levels.
And, the destination is super easy to reach from the US and Canada with direct flights available at a reasonable cost.
Looking for a lively location for your destination wedding?
Cancun's Hotel Zone is it.
The area buzzes with an electric atmosphere and it's home to a fabulous collection of restaurants, bars, and clubs.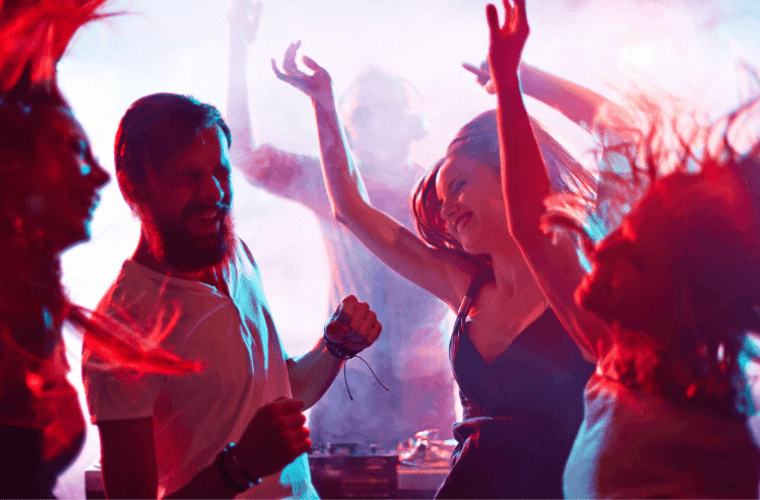 That's not all…
There are countless other adventures awaiting you and your wedding party in Cancun.
From jet-skiing, snorkeling, and parasailing to a romantic dinner on the beach, each day brings something new.
For more inspiration about what you can see and do if you choose a destination wedding in Cancun take a look at my blog post.
"Top 10 Most Memorable & Must-Do Tours in Cancun (2023)"
2. Riviera Maya
The Rivera Maya is a naturally breathtaking part of the world.
And its array of 5★ resorts coupled with pristine white sand beaches makes it one of the most popular destination wedding locations.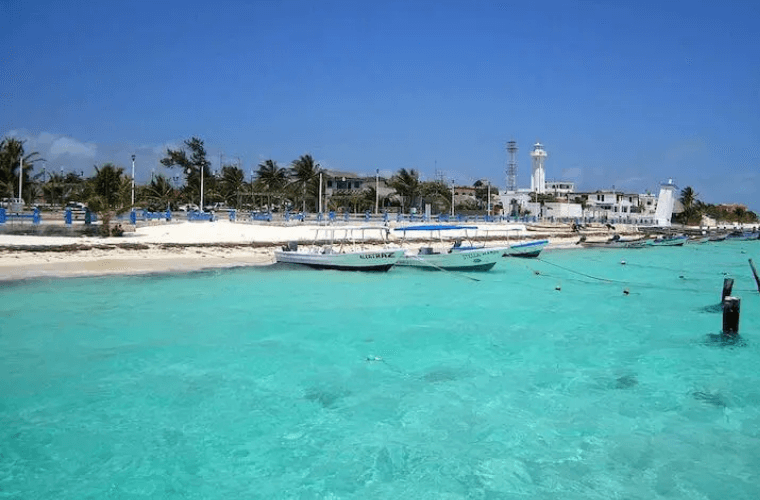 The area also has a fascinating ancient Mayan heritage.
You and your wedding party can immerse yourselves in its history with a visit to the World Heritage Site at Chichén Itzá.
It's an awe-inspiring place and you can get there easily by taking an organized tour.
Cenotes are also a major feature of the landscape in this part of the world.
These natural sinkholes are spectacular to look at.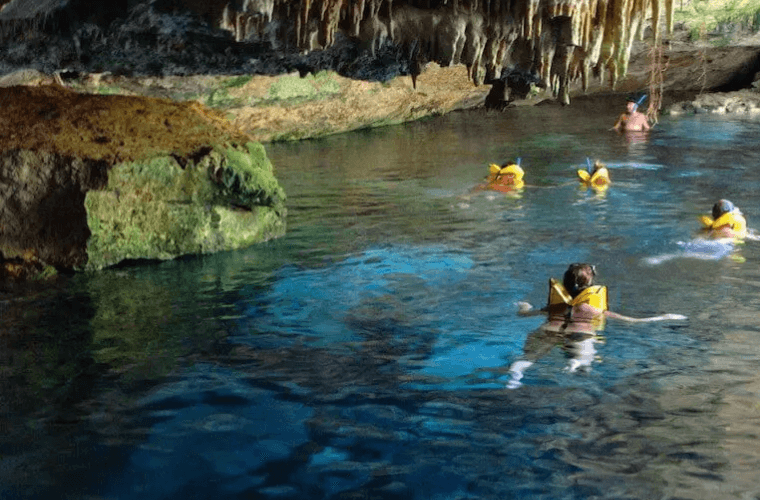 And, take it from me, swimming in a cenote is an awesome way to spend some time if you visit the Riviera Maya for your destination wedding.
3. Playa Del Carmen
This gorgeous town has been transformed from a fishing village to a hugely popular location for a destination wedding.
With its boho vibe and tropical Caribbean shores, it's an ideal choice if you're dreaming of a Mexican wedding that's away from the hustle and bustle of larger resorts like Cancun.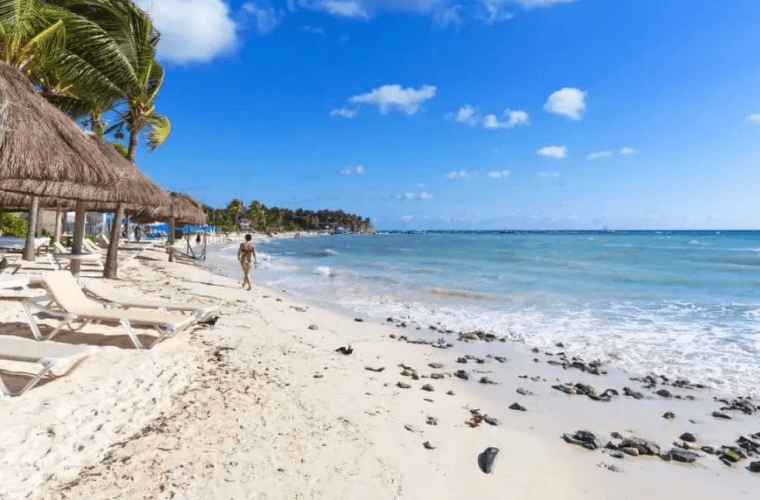 This isn't to say that Playa Del Carmen is super quiet.
Far from it.
This unique location has a quirky liveliness all of its own.
The PlayaDelCarmen.Com team are locals and we love to hang out on 5th Avenue.
It's a bright and friendly space that's alive with colorful shops, restaurants, and bars.
What's not love ❤?
And, Playa Del Carmen is ideally situated to visit attractions and beaches across the Riviera Maya.
You may want to read my blog post for more insights into this romantic destination wedding location.
"Top 10 Wedding Venues in Playa Del Carmen | Your Ultimate Guide 2023"
4. Tulum
Why is Tulum a top destination wedding location?
Its stunning natural beauty that's why.
This place is GORGEOUS.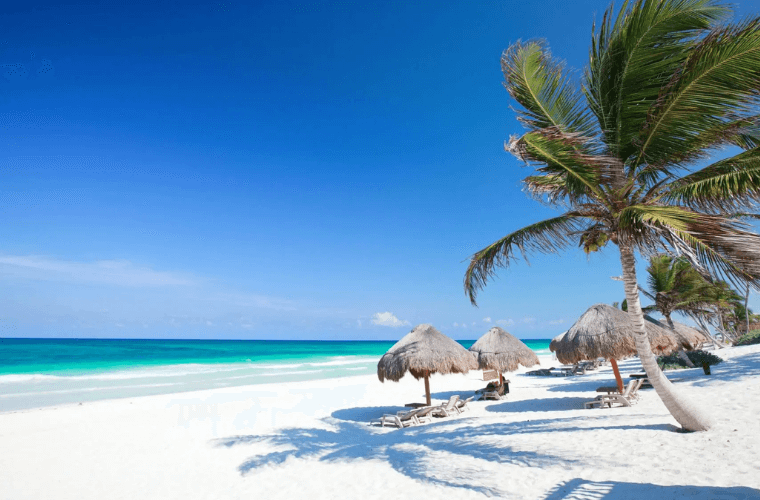 The town is a paradise of glistening white beaches, lush jungle landscapes, and crystal-clear cenotes.
Plus, there's an eco-friendly vibe here with the protection of the environment always a priority.
This is a definite plus if you want to celebrate your love and protect the world around you at the same time.
That's not all…
The Tulum Ruins are a must-see.
As a remnant of the ancient Mayan culture, they're a reminder of the time when Tulum was a major trading post.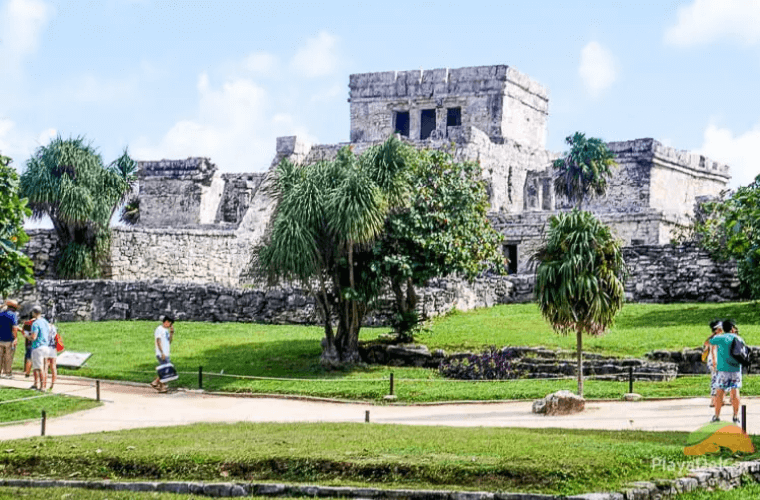 Have a look at my blog post for more info about this attraction.
"12 Things You Need to Know About the Tulum Ruins (2023)"
Aside from the ruins, there's a myriad of adventures to be had in Tulum.
So, you and your wedding party will have plenty to keep you entertained outside of your wedding celebrations.
Check out the Gran Cenote and the Sian Ka'an Biosphere where you can get close to the natural flora and fauna of the area.
Then, relax by the pool with a cocktail at whichever local luxury resort you choose for your wedding.
5. Isla Mujeres
Like the idea of a peaceful location for your destination wedding?
You'll love Isla Mujeres.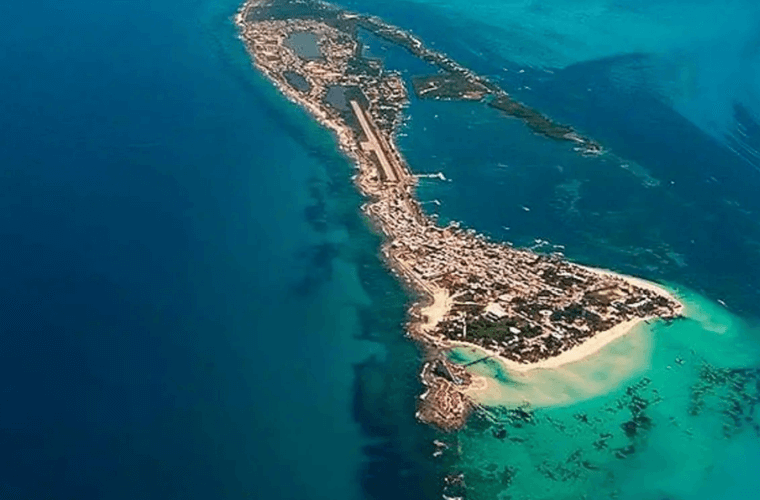 This unique paradise is a welcome retreat from what can be a mad world sometimes.
The luxury resorts here have all the luxury amenities you'd expect but there's a relaxed vibe that's a total breath of fresh air.
You can soak up the sun on the beach, enjoy a treatment at the resort spa, or try your hand at some watersports.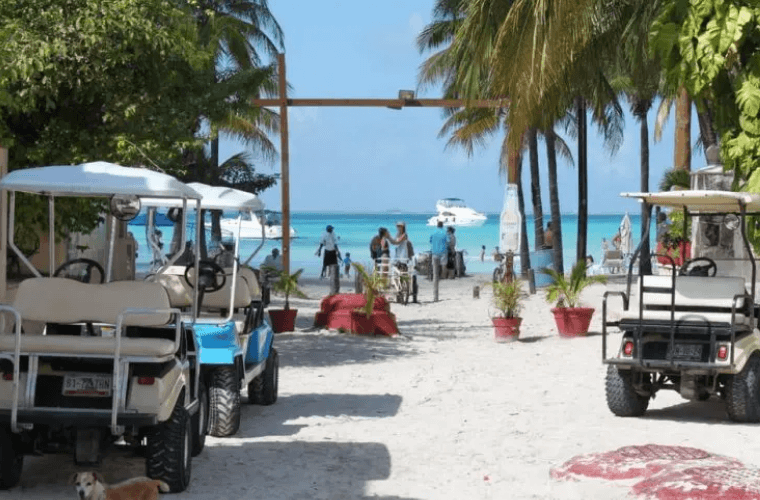 The decision about how much or how little you do is totally yours.
There's no pressure or fuss here.
It's a laid-back location with a friendly welcome from the locals and a landscape that takes your breath away.
6. The Dominican Republic
The Dominican Republic is simply spectacular.
It's a magical wedding destination with a diverse landscape from soft sand beaches to lush mangrove lagoons, and an array of spectacular waterfalls.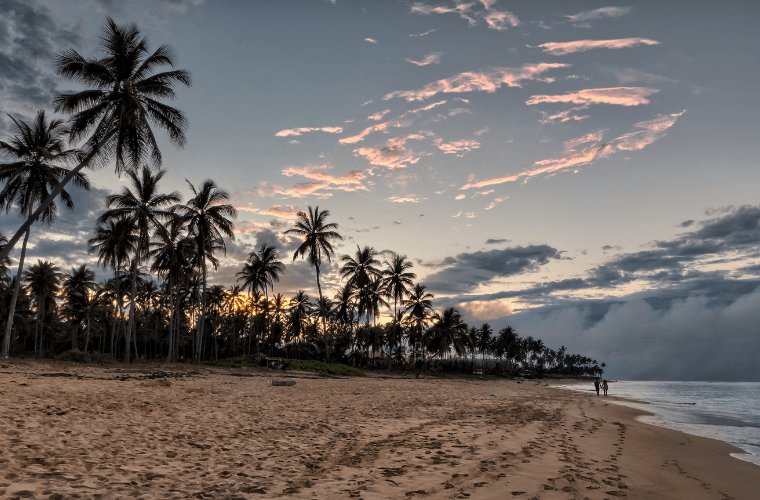 If you decide on this location for your wedding, I'd recommend a visit to Altos de Chavón.
This impressive recreation of a 16th-century Mediterranean village has a romantic charm all its own with shopping, dining, and drinking opportunities to savor.
The Basilica Catedral Nuestra Senora de la Altagracia is another must see in the Dominican Republic.
Situated in Santo Domingo's Colonial District, the gothic-style chapel dominates the landscape.
Want a wedding adventure where you can explore the natural landscape?
The Jardin Botanico Nacional covers over 400 acres and is home to birds, trees, and more than 300 species of orchids.
The waterfalls of the Dominican Republic are also pretty special.
The Salto El Limón waterfall in Samaná has one of the highest cascades tumbling around 100 feet.
It's spectacular as you can see…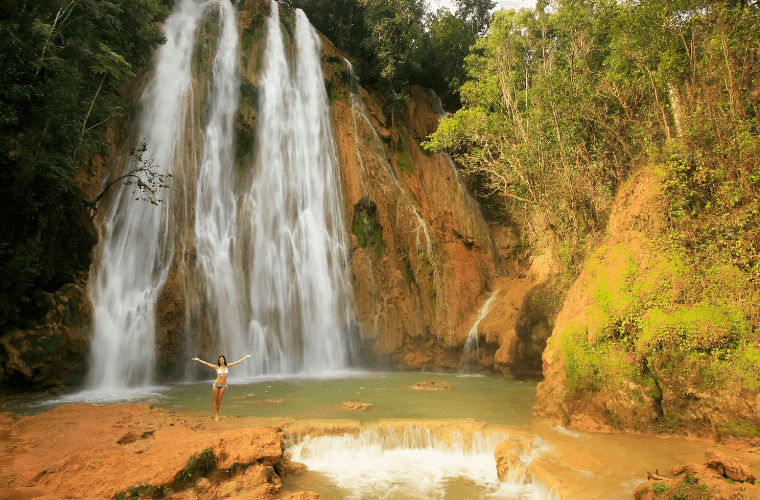 This exciting destination wedding location isn't just about admiring your surroundings.
You and your partner can start your married life together with energizing activities such as ziplining, mountain biking, and horseback riding.
7. Puerto Vallarta
Banderas Bay in Puerto Vallarta is one of the most picturesque destination wedding locations around.
The expansive bay is home to an array of luxury five-star resorts.
And, the mountainous backdrop is perfect for spectacular wedding images.
You also get temperatures averaging around 86 F if you choose to get married here.
That's pretty fabulous.
Worried about the sun being too strong?
It's slightly cooler in the afternoon so this may be the best time of day for you to say "I do."
It's also a good idea to book your wedding during the dry season with February through May being your best option if you want to avoid wet weather.
Psst…
Any destination wedding adventure in Puerto Vallarta isn't complete without spending some time exploring the Malecon esplanade.
The galleries, shops, and sculptures are impressive.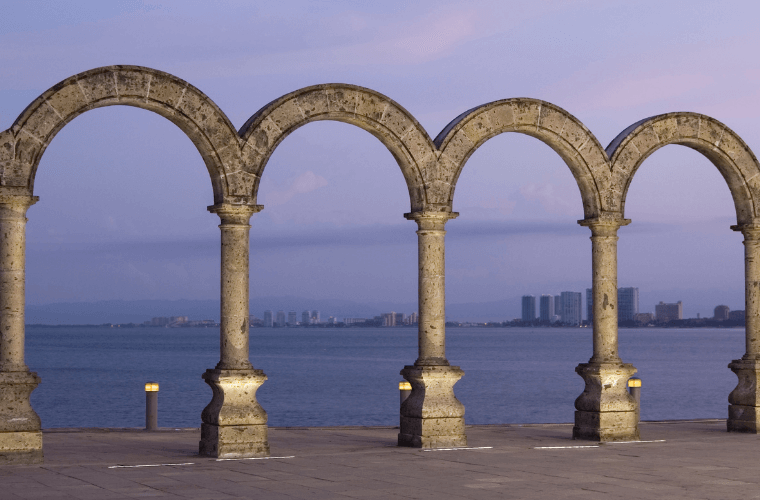 You can also check out live performances at the Los Arcos amphitheater.
This is the perfect way to spend time with friends and family who join you for your celebrations.
8. Cabo San Lucas
Cabo San Lucas, or simply Cabo, is one of Mexico's luxury destination wedding locations.
It has rugged and romantic scenery that's perfect for some memorable images from your wedding adventures.
This includes the breathtaking Land End where you can watch the sun go down with your partner.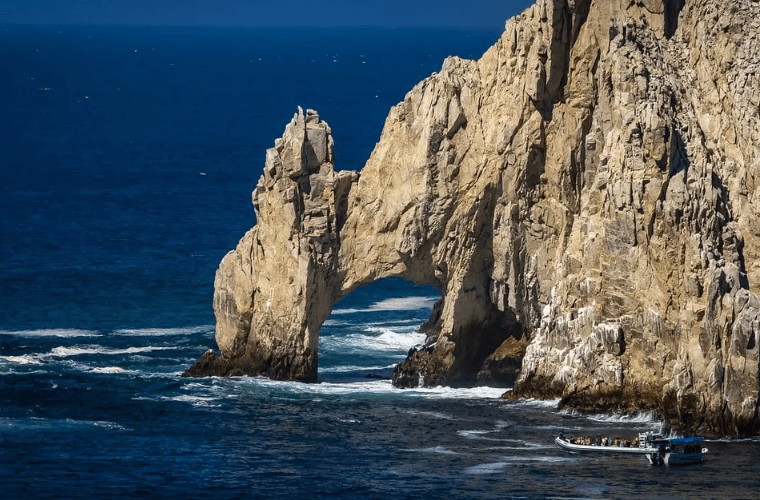 You and your bridal party can explore San Jose del Cabo where colorful experiences and historic vibes await you.
Each Thursday vendors fill the streets and there are great opportunities to shop for artisan products.
And, you can stop by one of the countless restaurants serving traditional local food.
It's the perfect place for some girl time before you exchange vows with your partner.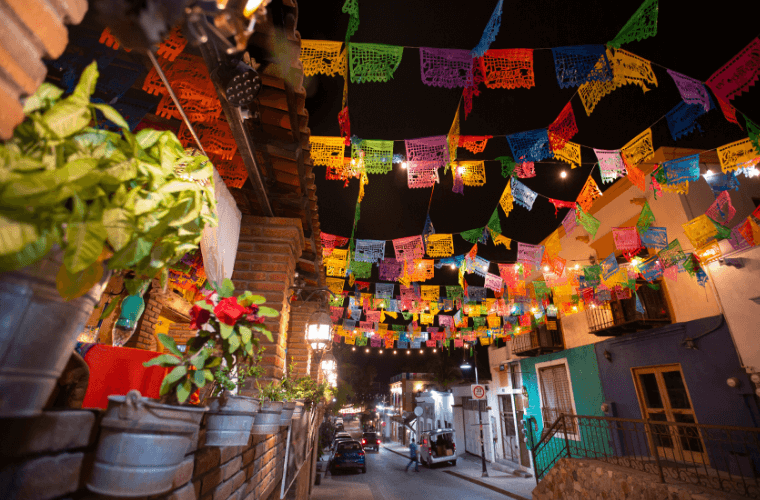 Last but not least…
The marina is an amazing space to hang out with eateries and shops to enjoy in between admiring the yachts on display.
9. Jamaica
Jamaica is well-known for its relaxing vibe and romantic landscapes.
It's home to a myriad of dream destination wedding locations.
Jamaican beach weddings are famous for their stunning backdrops.
And, there are gardens, gazebo, and luxury indoor locations to choose from too.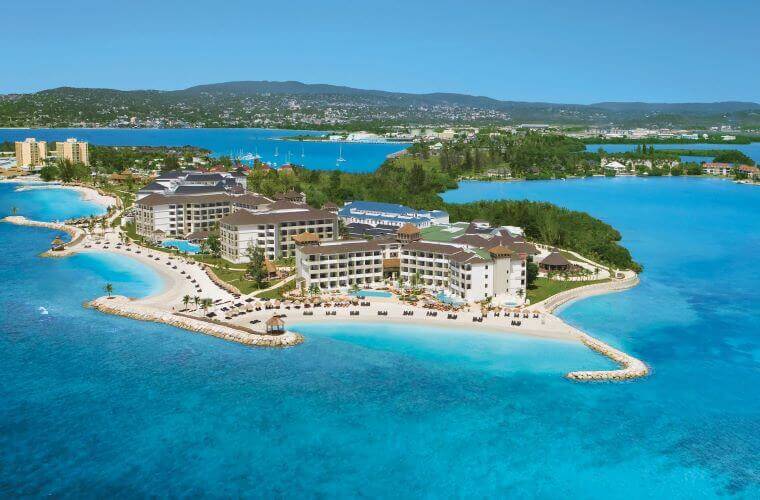 One of the things I love most about destination weddings in Jamaica is you don't need a ton of additional decor.
Less is definitely more when you're surrounded by naturally beautiful landscapes.
Love the Reggae vibe?
You can explore the history of this musical genre by visiting local museums and taking a specialized tour.
Then, there's the adventure…
You'll never be short of new experiences and activities in this part of the world.
Visit Dunn's River Falls, go sailing, or try your hand at scuba diving.
And, take your wedding party on the wild ride of excitement with you.
10. Costa Rica
Dreaming of an eco-friendly wedding in paradise?
Costa Rica is one of the most environmentally conscious destination wedding locations in the world.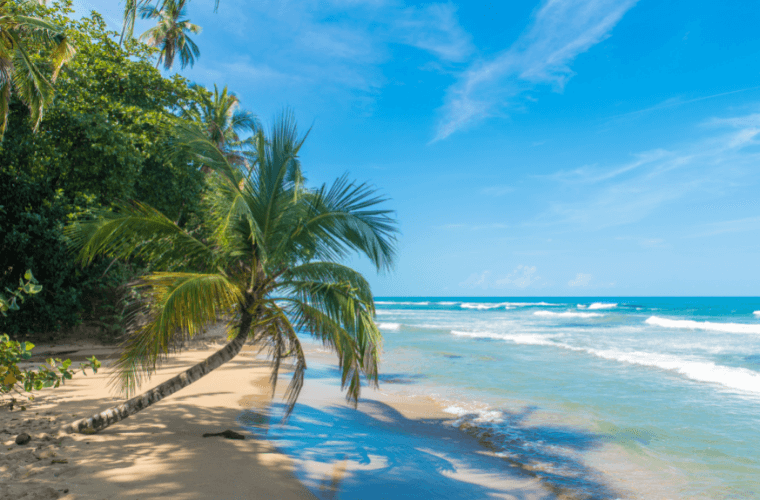 The beach and jungle vistas are stunning and the well-managed tourism infrastructure ensures that they're protected.
So, you get pristine natural beauty to enjoy and capture in your wedding pics.
Plus, there are exhilarating experiences to be had such as ziplining and catamaran tours with dolphins.
You can even get married in Manuel Antonio Beach and National Park.
The rainforests, beaches, and wildlife are spectacular.
You may come face to face with one of these guys…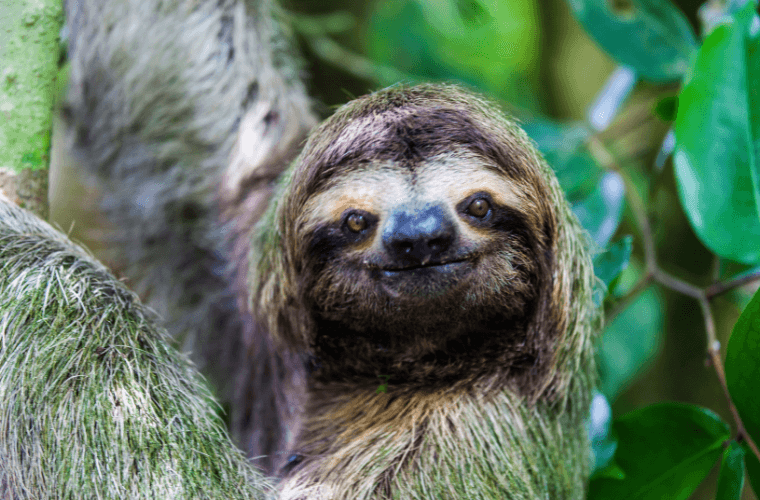 How cool is that?
It's an experience that you and your wedding guests will remember and talk about forever.
11. Why Choose a Destination Wedding?
If you're still trying to decide whether a destination wedding is right for you I'm here to share some first-hand info that might help.
Here are some reasons why choosing a destination makes sense.
A fun vacation with the people you love
I've shown you some of the spectacular destination wedding locations you can choose.
Now imagine visiting those places, and having those experiences, with your friends and family.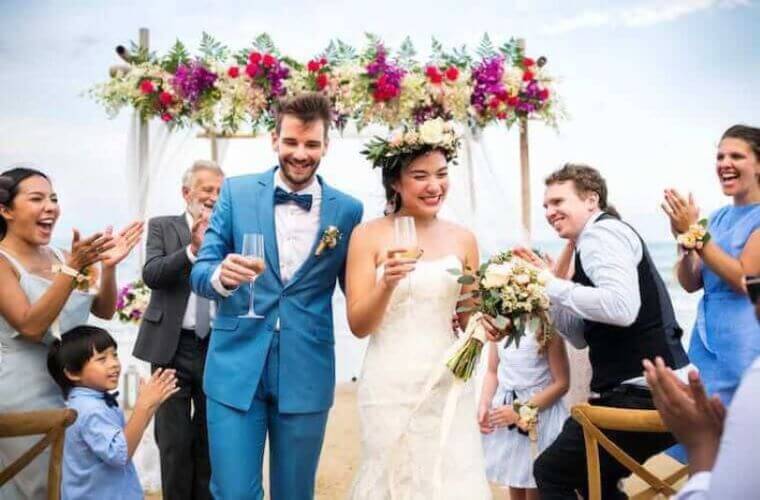 It's a special way to share the love.
Concerned about not having any alone time?
Arrange some romantic experiences, like a couples spa treatment or dinner on the beach, then spend some quality time with everyone else.
Or, dedicate a few days to celebrate with your wedding party then add a private honeymoon to the experience.
Saving money on your wedding celebrations
Everyone knows that weddings can be expensive right?
The average cost of a traditional wedding in the US is $28,000.
That's a substantial investment.
Now, consider that the average cost of a destination wedding in Mexico is $5,000-$7,000 and you start to see how much money you can save.
Take a look at my blog post for more info about this.
"Average Cost of a Cancun Destination Wedding | 2023 Prices"
Travel once for your wedding and honeymoon
Choose a destination wedding and you can combine your wedding with your honeymoon.
So, everything can be arranged at one time.
You can also get some amazing deals on your honeymoon if you book your wedding at the same resort.
The celebrations last longer
Most traditional weddings take place over one day with some guests possibly staying overnight for convenience.
A destination wedding means that everyone gets to celebrate with you over a number of days.
And they get to share unforgettable experiences from swimming with whale sharks to partying in Cancun's Hotel Zone.
The entire event lasts longer and produces a myriad of amazing memories.
Destination weddings are perfect for intimate experiences
Considering an intimate wedding for just a few close loved ones or even just you and your partner?
Choosing a destination celebration gives you the chance to trim your guest list right down if you want to.
You can combine this with a party for everyone else when you return home.
Of course, destination weddings don't have to be small.
You can host a big and bold event if that's your dream.
Have a look at my blog post for inspiration.
"10 Best Wedding Resorts for 200+ Guests in Mexico (2023)"
Ready to Plan Your Destination Wedding in Mexico?
Been inspired by my list of top destination wedding locations?
That's fabulous news.
The PlayaDelCarmen.Com team loves helping couples arrange their perfect destination wedding.
And, we'll put our expertise and contacts to use getting you the best bang for your buck.
Call us at 888-537-9797 or complete the contact form on our website to start planning your celebrations.
Have comments or questions about destination wedding locations?
I'd love to see what you have to say.
Just pop something in the comments and I'll get on it as soon as I can.
---
Trending Now