Riviera Maya Weather: 8 Things You Need to Know (2023)
---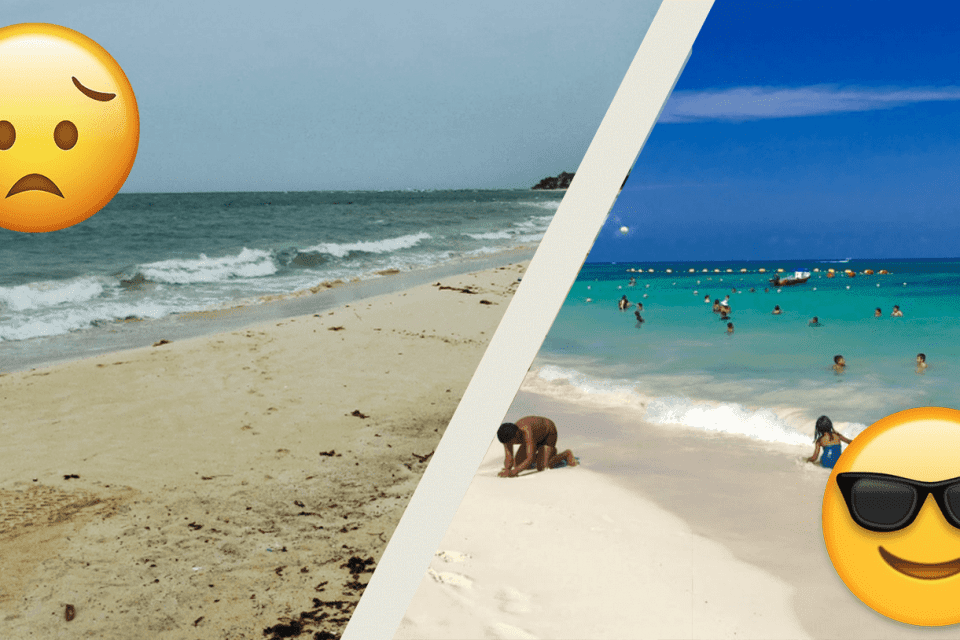 You're coming to the Riviera Maya. The thing you want to know the most? "What's the weather going to be like…?"
We get it!
You didn't book your beach vacay to sit inside (unless you're a vampire).
There are several things you NEED to know about the weather in Quintana Roo before you visit.

It's always better to be prepared.
Riviera Maya Weather:
Your knowledge of the weather in the Riviera Maya can make or break your vacation.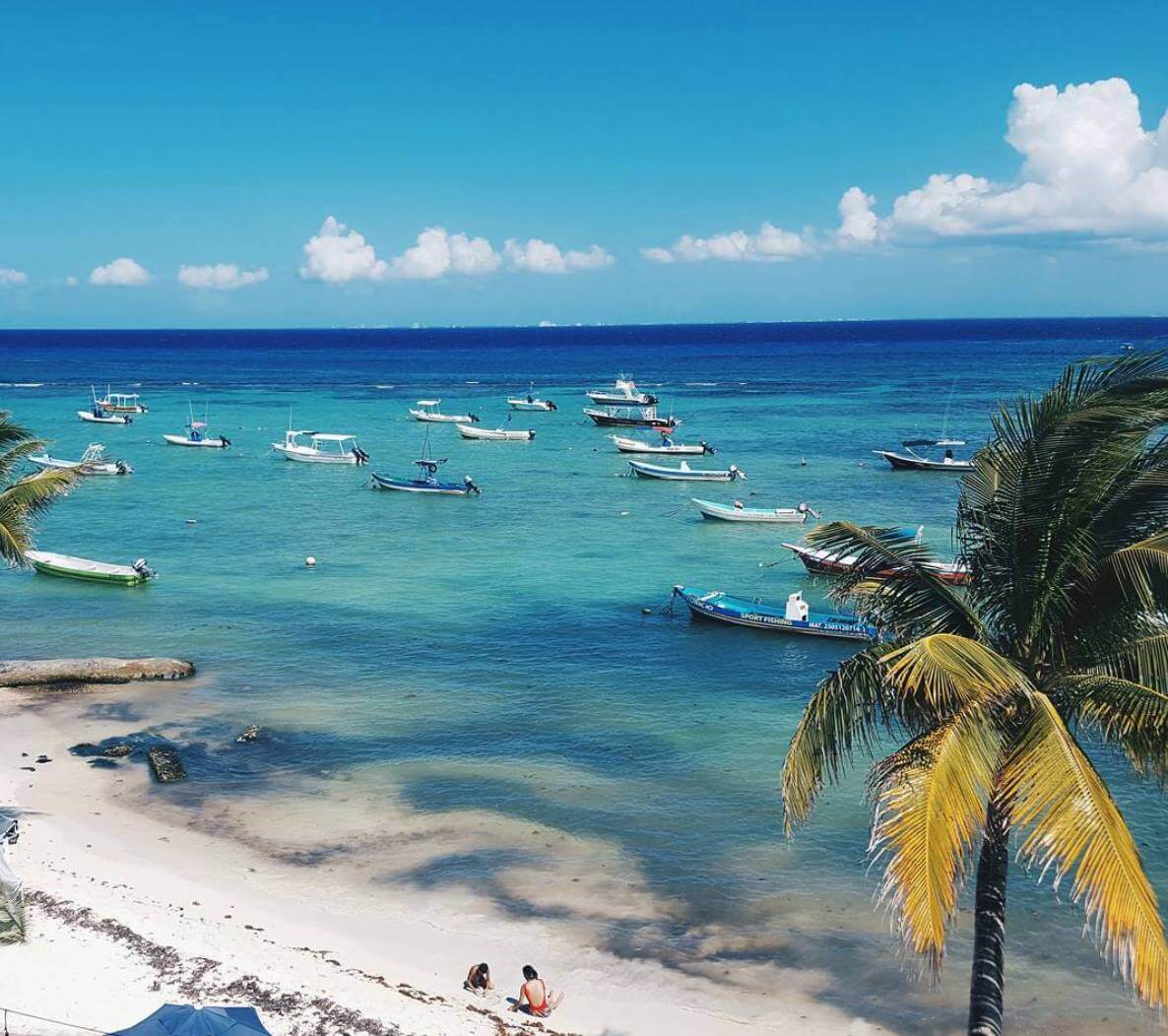 ---
You should know…in the Caribbean conditions are subject to change VERY quickly.
It's almost IMPOSSIBLE for online weather predictors to keep up with an accurate depiction.
Luckily, we've been here years and are acclimatized to the trends and forecasts of this region better than anyone.
Here's the DL…
1. It's Very Hot & Humid
You can relax, high temperatures are a constant here.
You're not going to feel the winter chill, let's put it that way. 😉
Generally, weather in the Riviera Maya is divided into the rainy season and the dry season, which runs from May to October and October to April, respectively.
However, if you look at it from a temperature perspective, the region experiences higher temperatures from around March or April until about October.
The 2 months with the most rain are normally September and October.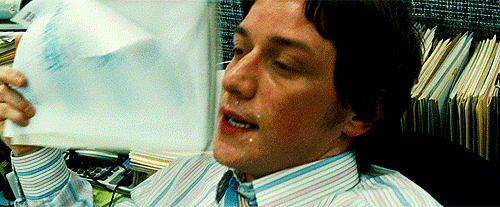 With cooler temperatures prevailing from around that time up until the heat begins again in the spring.
That said, however, global warming is forging a new reality, and it is becoming harder and harder to define the new normal.
Here are the average low and high temperatures per month (in Fahrenheit):
January – 61/82
February – 62/86
March – 64/88
April – 66/89
May – 71/93
June – 73/90
July – 72/90
August – 72/90
September – 70/89
October – 68/88
November – 64/84
December – 64/84
Average monthly rainfall is less than 2 inches per month, with the exception of May through October, when rainfall averages range from four to six inches monthly.
You should also know that it is very humid, which makes it feel even hotter outside than it is. This is especially true from March/April through September/October.
2. Rain in The Riviera Arrives As Quickly As It Leaves
If the forecast says rain, rain, rain for your visit DON'T PANIC.
A lot of visitors do panic!
I get a TON of messages asking whether they should cancel their trip or what they should do.
Even when it rains in the Mexican Caribbean, the storm usually passes by as quickly as it arrives.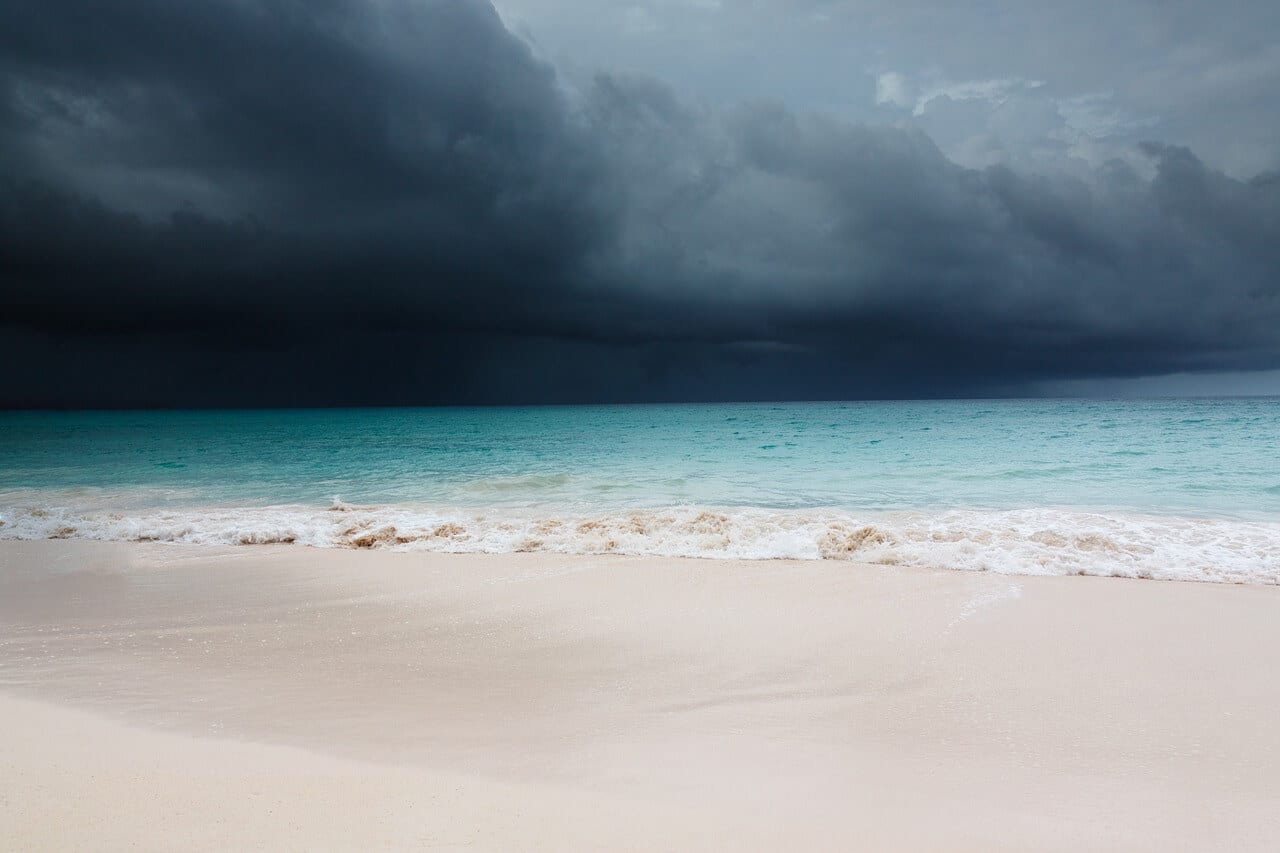 Unless there is some kind of stationary front hanging over the Caribbean, the winds flowing over the Yucatan Peninsula are sufficient enough to blow the rains away and return you that vitamin D that you came here to get in the first place.
If it rains during your stay it's like that it will do so heavily for one hour before returning back to glorious sunshine.
3. Pesky Mosquitos
Come armed!
These pesky critters are the bane of my life.
Mosquitoes aren't nice or fun or friendly, but they're a part of nature.
And like nature, said blood-sucking vermin have been here long before our arrival.
So what to do?
Whoever came up with the phrase "prevention is the best medicine" was a very wise soul indeed.
First of all, mosquitoes propagate like the plague during the rainy season, but as we're living in a tropical environment, they're around to feast on us year-round, come rain or shine.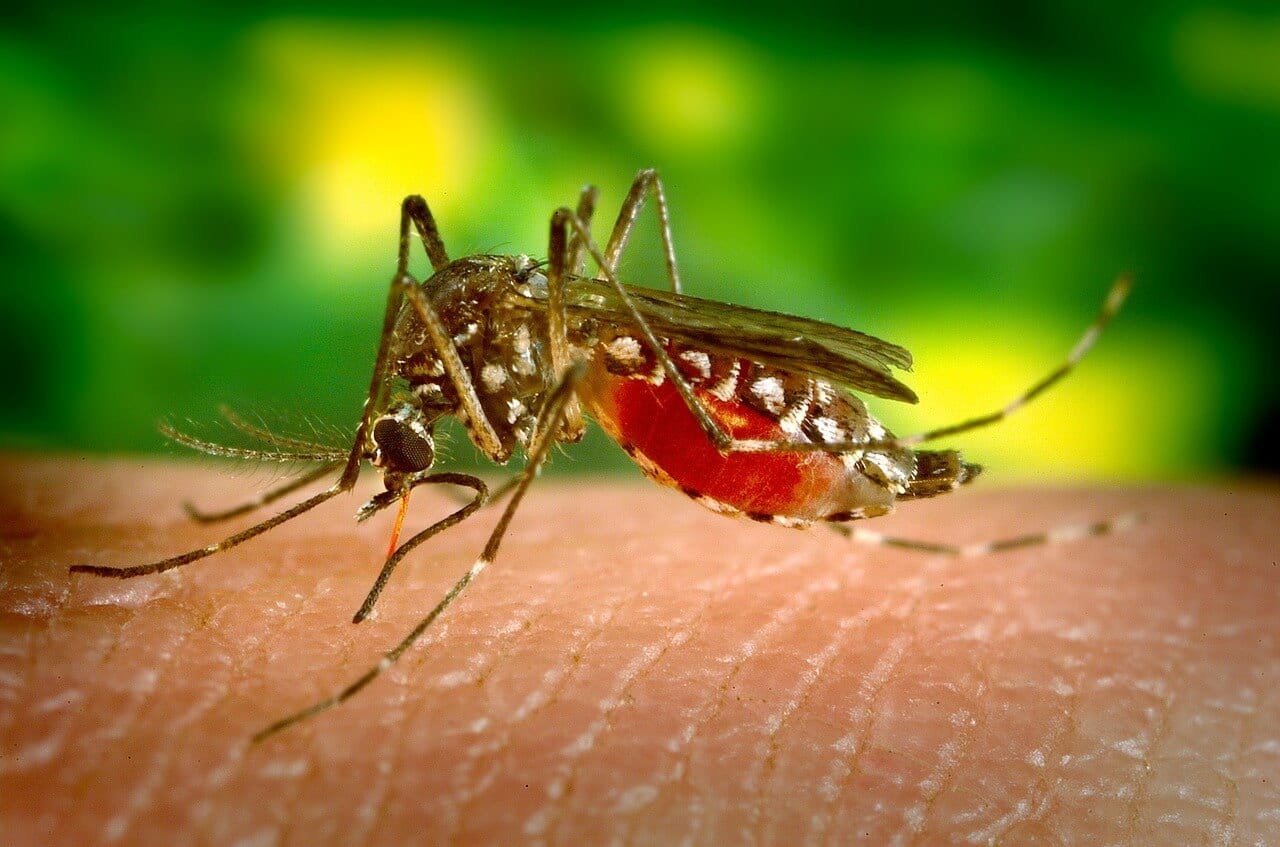 Here are a few things to know to help you prevent being bitten by these ravenous and annoying insects:
Insect Related Tips:
Always wear insect repellent when you're out, especially during dawn and dusk as this is when they are at their hungriest.
Wear light colours, they are attracted to dark colours as they allow them to hide all the better.
Wear pants and long-sleeve shirts when possible and necessary.
By doing these three simple things you'll greatly reduce the risk of being attacked by these heartless creatures.
4. Hurricanes
Your worst fear? Hurricanes. Yup, same here.
We had 3 hurricanes in 4 weeks in 2020, and 4 major storms over 2 months.
Let's be honest it was a sh*t show of a year all round.
Before this, we hadn't had a major hurricane for almost 10 years!
Regardless were huge stress and the Hotel zone actually evacuated for 2 of them.
Delta was one, I think Zeta may have been the other.
Luckily, due to advancements in technology hurricanes are much more foreseeable.
And they're limited (generally) to a certain period of the year.
In fact, hurricane season runs from June through November for the Atlantic/Caribbean region.
Weather patterns before and after hinder the development of any serious tropical storms.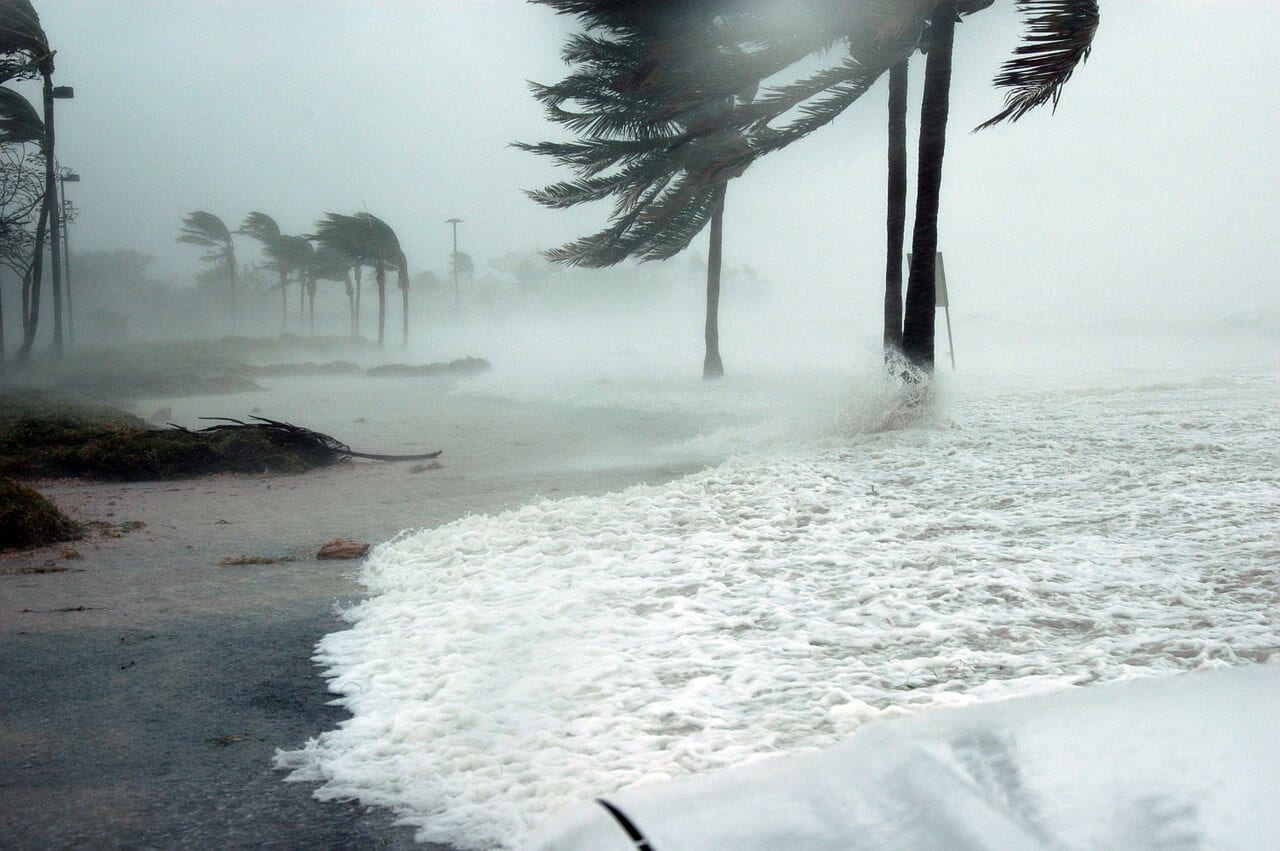 In general, meteorologists can forecast the development of a tropical storm and watch its growth and trajectory path.
Watches and warnings are created and steps are taken to make sure local populations remain safe and as protected as possible from the predicted path of the hurricane.
The same is true for the Mexican Caribbean.
Whenever you're in a region prone to hurricanes, it will always be possible that such acts of nature develop.
In other words, it's not something to be overly worried about.
When making travel plans during hurricane season, make sure to keep an eye out on the National Hurricane Center's weather updates.
It's also a good idea to purchase travel insurance, in the rare but possible case you were to need it.
That way, you can change your flight dates without being penalized (which is a good idea anyway).
If something were to happen while you're here, PlayaDelCarmen.com will keep you updated on the situation, and make sure that you have all relevant information for what to expect and how to proceed.
Furthermore, all hotels work in close collaboration with the local authorities and embassies to ensure that the population is protected to the best of their ability.
Put another way, travelling during hurricane season is like any other time of year, with the exception that if something does go wrong, you'll literally have an army of people there to make sure that nothing happens to you.
The only thing is that is can be quite stressful so, that's something to definitely consider before making your booking.
5. Seaweed
Seaweed is a very real problem for our beaches in Cancun and the Riviera Maya.
Naturally, we get a ton of questions about it.
There's no way to really accurately predict seaweed before your visit, however, there are some ways you can check for it which include: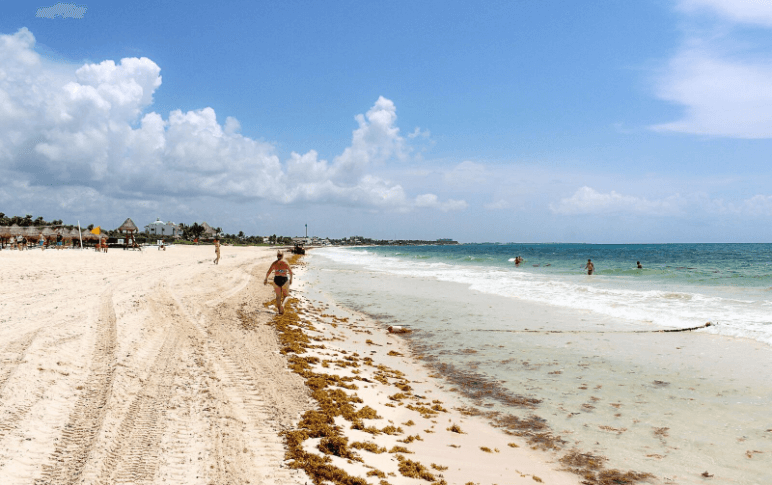 3 Ways to Check For Seaweed:
1) You may want to consult the Sargassum Early Advisory System for a forecast.
Check the Yucatan Passage 18 for a forecast of seaweed.
2) Another handy option is to check out our live webcam. See for yourself in real-time what the beaches look like today in Playa del Carmen.
3) Here is another live webcam from the Playacar Palace.
Luckily a lot of establishments from Cancun right down to Tulum have these type of webcams for you to check out.
A simple Google search will point you in the right direction but the ones listed here are a good place to start.
6. Peak Season
With the development of the Mexican Caribbean as an ideal tourist destination for the North American market, the tourist seasons are starting to blend into one another, and the low seasons are not nearly so low as they once were.
That said, however, for purposes of practicality (and perhaps even room rates…), let's look at the seasons: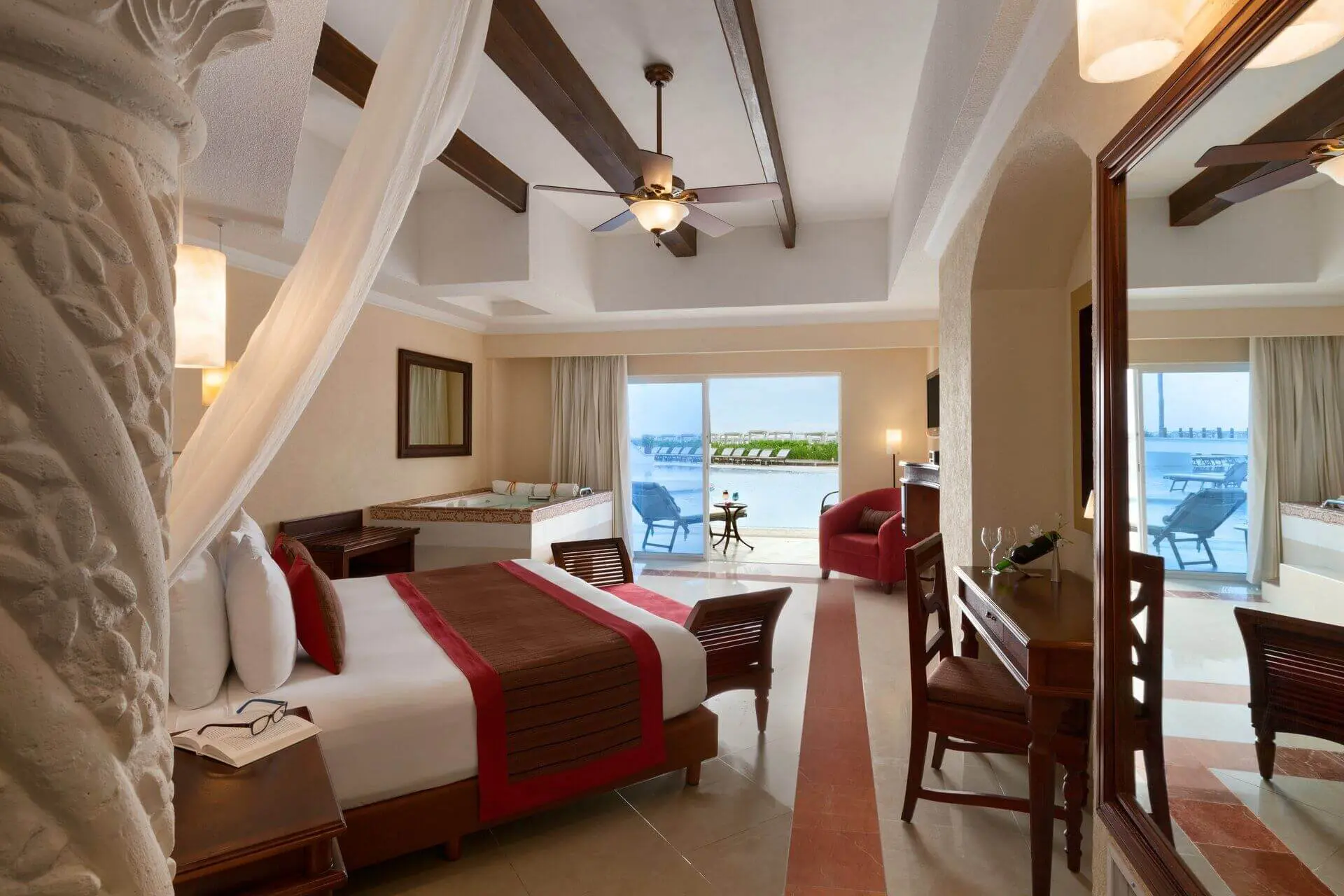 High season: March/April, July/August and Christmas/New Year's
Shoulder season: January, February, May, June
Low season: September, October
Combining your knowledge of Riviera Maya and Playa del Carmen weather with the tourist seasons will better help you decide on when is best to visit for you and your group.
7. What's The Best Time Of Year to Travel to The Riviera Maya?
So we know when it rains, we know when it's a lesser degree of hot, and we know when there might possibly perhaps be a tropical storm and/or hurricane.
And now we know when the high and low seasons are.
So when's the best time to travel to the Riviera Maya?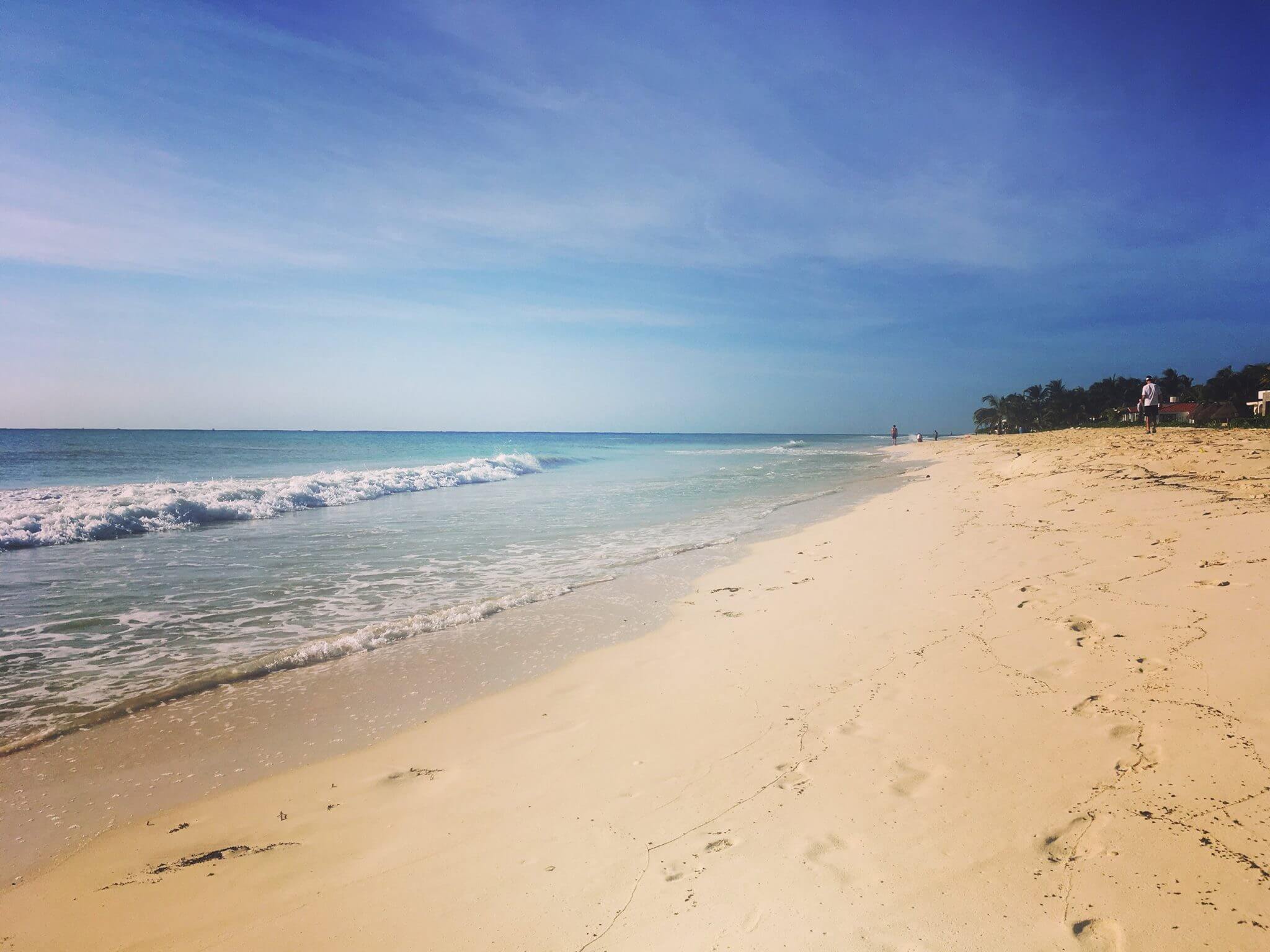 Really all year round is a great time to travel.
In the end, you can never fully predict the weather, especially in today's world.
That said, however, I would avoid travelling in the months of September and October as you are likely to encounter more bad weather than you normally would in this corner of the globe.
Also, the cooler months of November through March can sometimes also come with cold fronts.
That doesn't necessarily make it cold as much as it increases the possibility of grey skies and rain, sometimes for several days on end.
8. What To Do On A Rainy Day
The truth is, however, no matter what time of year you come it's always possible that you have a bad beach day (or two or three).
Even if all you wanted to do was sit at the beach, take advantage of the weather change brought about by the rain god Chac and explore some of the drier areas of the Riviera Maya.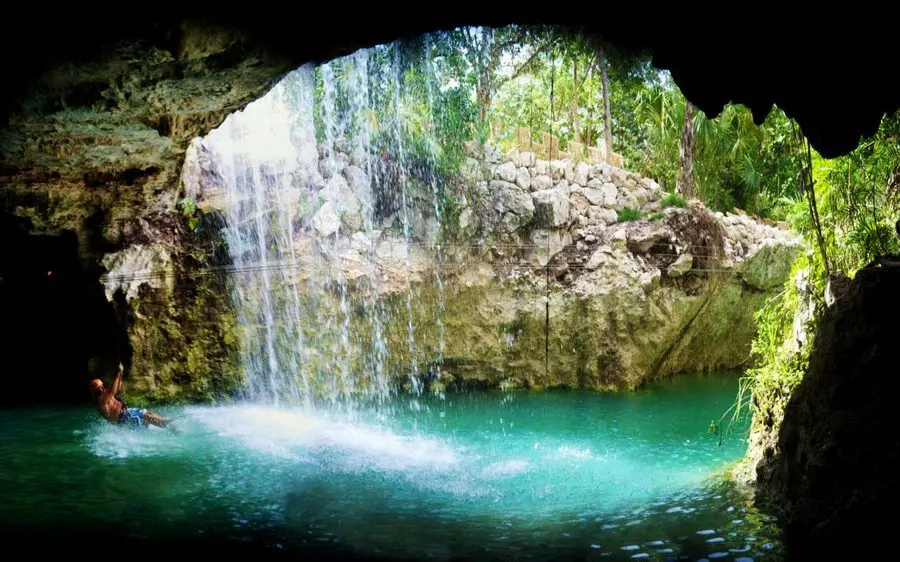 Here are some tips on some things you can do on a rainy day in the Riviera Maya:
Most importantly, no matter when you decide to visit us in the Riviera Maya, relax and have fun.
Vacations are all about letting loose, letting yourself be pampered, and enjoy a completely different environment far from your everyday routine.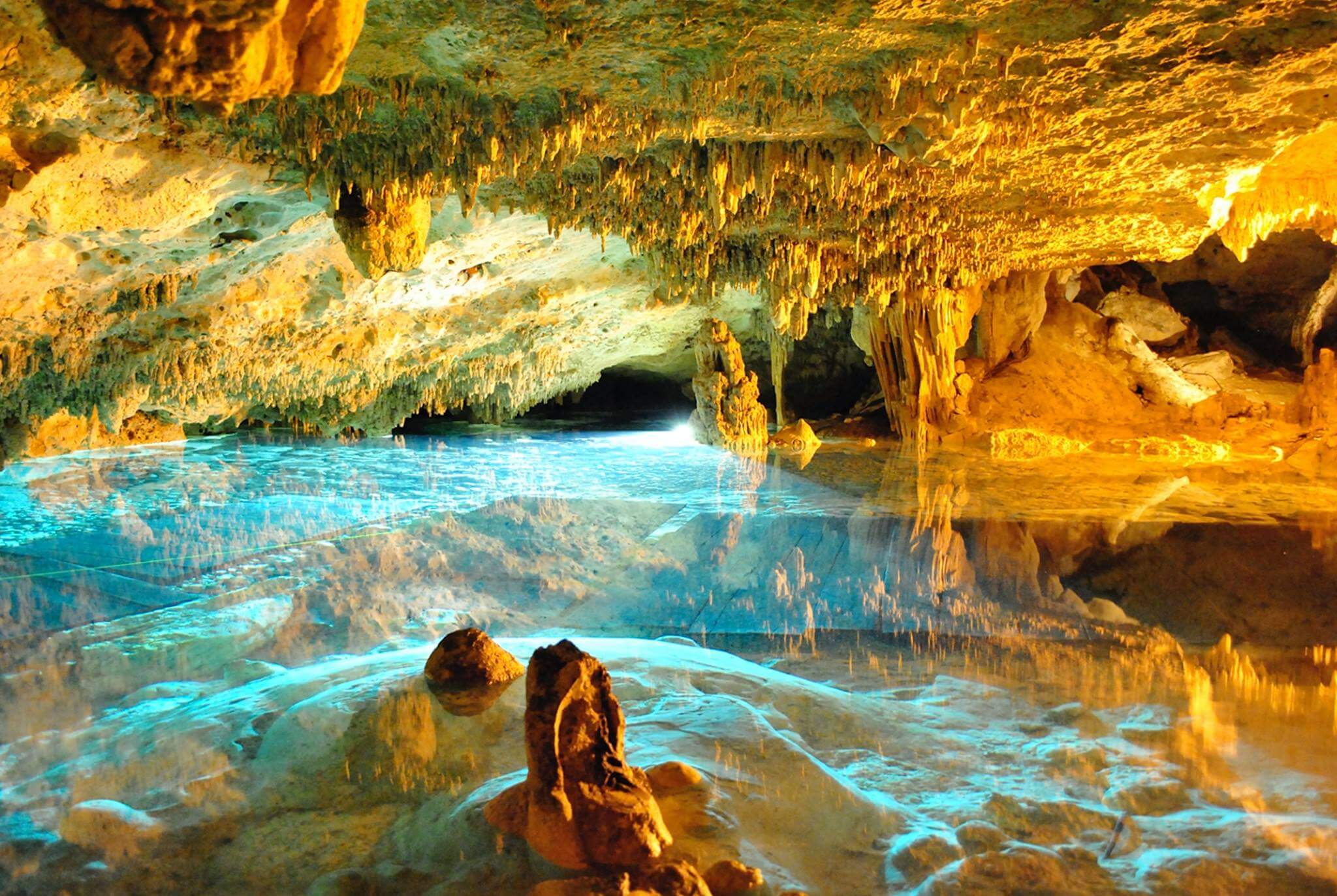 So the next time you come here, feel free to leave your worries with us.
We here at PlayaDelCarmen.com live and work here in this beautiful corner of the world known as the Mexican Caribbean.
It's us every day. We know the region, the people, and the many things to see and do.
Our travel specialists are experts at ensuring that you receive the attention to detail and personalized treatment that will allow you to simply be and enjoy.
We price match any offer possible, so we'll either offer you a better price or tell you that you're getting a better deal elsewhere.
We're online and in destination for anything you may need. Come rain or shine!
Additional Regional Information You May Find Useful:
Don't forget to leave any questions you may have in the comments section below, I would be happy to answer them for you.
How to Get Deals
Have you booked your hotel or activities yet? We, PlayaDelCarmen.com can get you the best rates.
Call our travel consultants toll-free at 888-537-9797 or email us to book your next trip to paradise!
Sources: National Hurricane Center, AccuWeather, Weather Channel
---
Trending Now
You may also like