Discover the 5 Hottest Hotels for Singles in Playa del Carmen
---
Sometimes, you look at pictures of Playa del Carmen and all you see are loved up couples snuggling in romantic beach hotels or families happily playing in the hotel pool.
On the other hand, Playa del Carmen has one hell of a kick-ass nightlife and more things to do than you could ever hope to do in one trip.
But….
The town that has something for everyone often has hotels that cater mainly for couples or families.
No single person wants to be surrounded by this or have to stay in a hostel in order to meet other like minded single people.
Well, fret no more.
I have compiled a list of the hottest hotels for singles in Playa del Carmen.
Whether you're looking for luxury, a beachfront location, great nightlife or tons of activities, I've got the perfect singles hotel for you.
1) The Carmen
This coral-covered ship style hotel won the Silver A'Design Award for its innovative architecture and interior design.
Being inside this truly unique hotel is like stepping foot on a futuristic, ocean themed spaceship.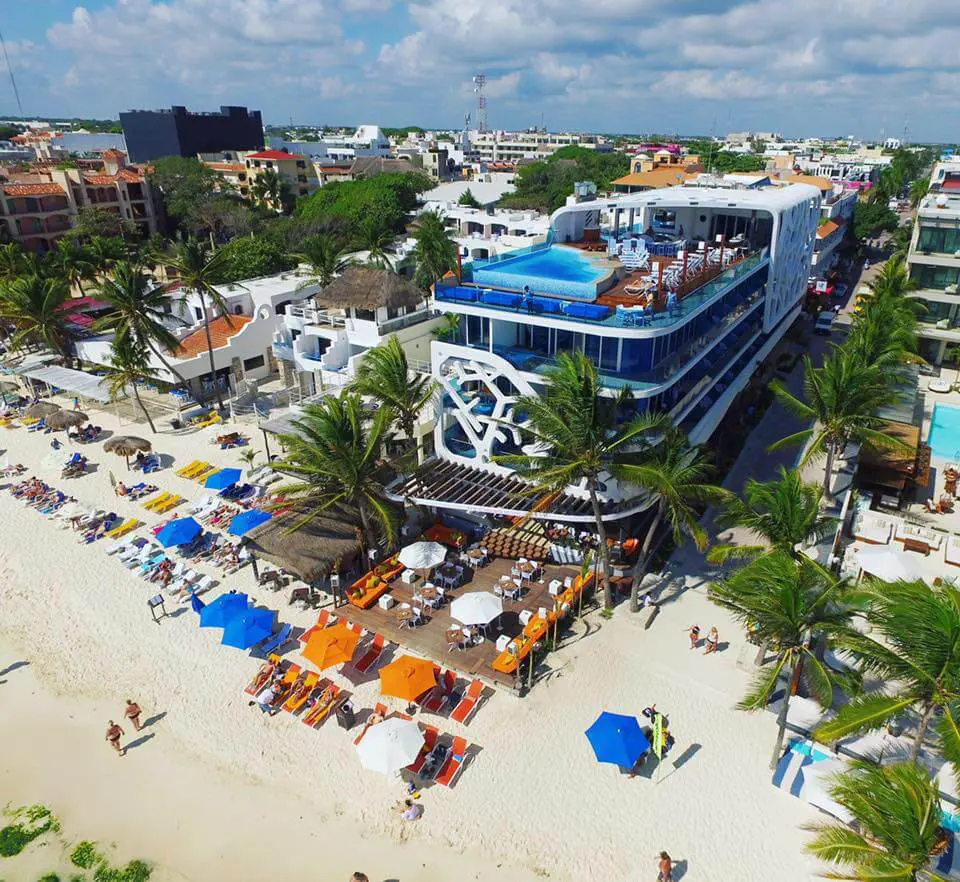 Each room in The Carmen has its own unique vibe and is equipped with only the very best of modern amenities and technology.
Everything about this hotel screams sexy single living in the lap of luxury.
Their slogan "Sexy. Chic. Bold. Play in Paradise At Our Playa del Carmen Hotel" really says it all.
This adults-only beachfront hotel has a fantastic rooftop pool that is open to the public, so there's no end to the number of people you can meet.
By Day…..
The hotel is filled with sexy singles looking to work on their tan and enjoy a drink at the rooftop pool.
By Night…..
The cosmopolitan crowd makes an entrance, the DJ starts spinning and the drinks begin to flow at the Deck 5 Skybar. There's no end to the party or the singles fun at The Carmem Hotel.
If you are interested in learning about the room rates and amenities then feel free to get in touch with us, PlayaDelCarmen.com, at 888-537-9797.
2) Riu Tequila
Although all-inclusive hotels wouldn't usually make it to a singles list, the Riu Tequila has a good reason for being here.
This hotel is the perfect place for singles looking to have all the luxury and ease of an all-inclusive, whilst still being able to meet new people and reach the hottest part of town in a matter of minutes.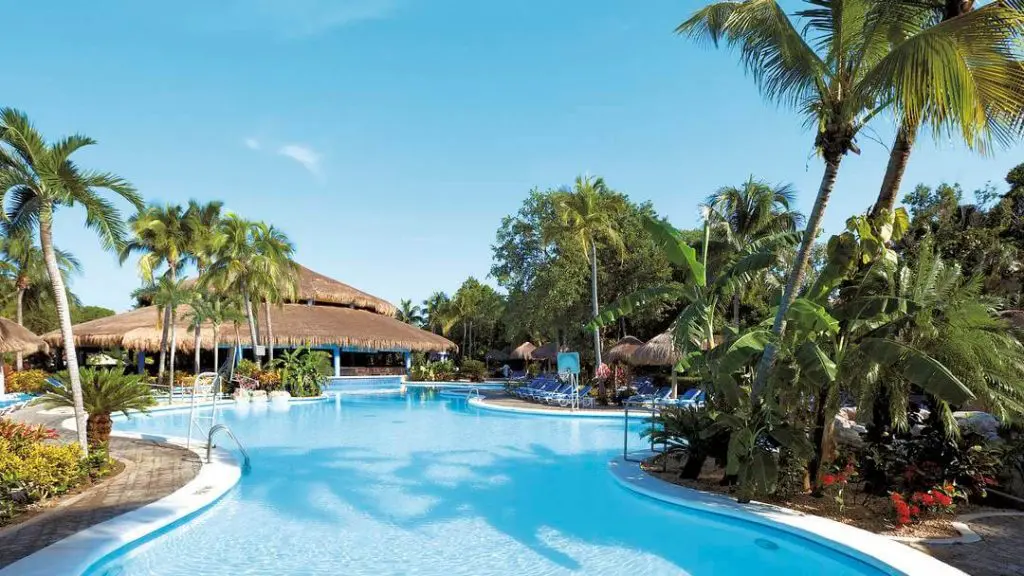 The Riu Tequila is located in the heart of Playacar, a luxury gated community just minutes from Playa del Carmen's 5th Avenue.
This is one of the only all-inclusive hotels to feature an adults-only club on-site, where they play the freshest tunes and keep the drinks flowing all night long.
Although this 5* hotel has all the amazing amenities a single could ask for, it's not so easy meeting new people when you're staying in one place.
That's where the beauty of the Riu Tequila comes in…
If you're staying at this hotel, you have access to EVERYTHING… the restaurants, beach clubs, gyms and bars at the Riu Palace, Riu Yucatan and Riu Playacar. All of which are located 2 minutes walking from the Riu Tequila.
3) Playa Maya
Playa Maya is the absolute perfect hotel for singles looking to be in the heart of the action.
Located on the beach, just one block from 5th Avenue, surrounded by shops, restaurants, and bars, this little hotel is the perfect place to spend your Playa del Carmen vacation.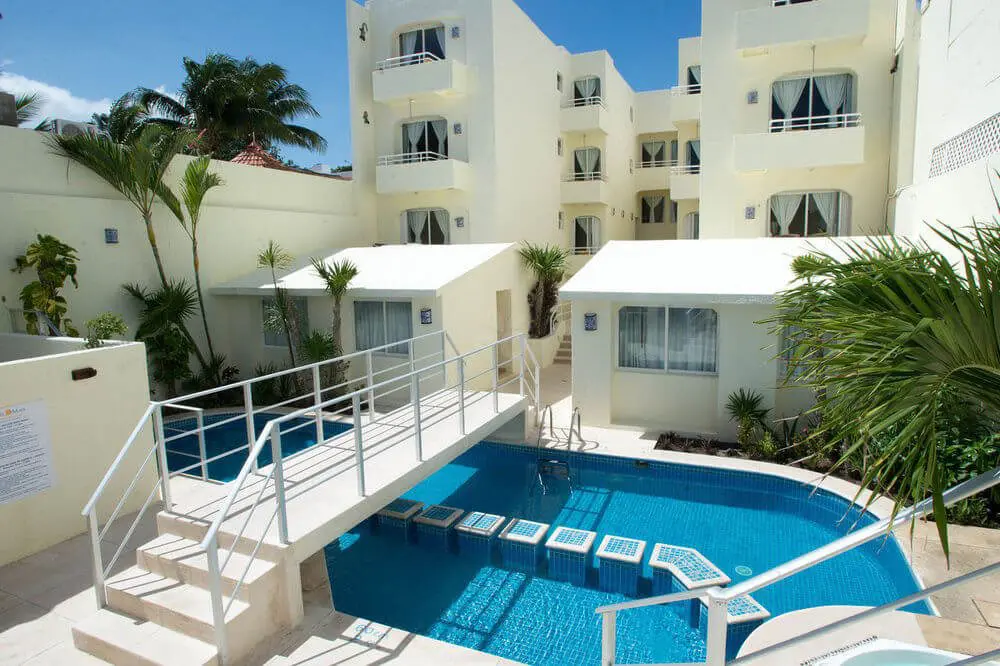 Many people that stay at Playa Maya call it a "beachfront bargain" because it's one of the only beachfront properties that has maintained a low price without compromising on any of the quality.
Breakfast is included with your stay, and there's an all day lunch and drinks service available.
Because Playa Maya has kept all its beach town charm, the staff here aren't at all pushy, they just leave you to enjoy your stay your way.
You can spend your days lazing at the beach club, watching the world go by, or head out to explore all the activities and nightlife available right at the doorstep of Playa Maya.
This hotel is currently not featured on our website yet, however, if you are interested in learning more about the room rates and amenities then feel free to get in touch on our toll-free number +1 888-537-9797 one of our travel specialists would be happy to assist you with your booking.
4) The Palm Playa
This boutique hotel is located just off 5th Avenue in the middle of Playa del Carmen.
Despite its luxurious and contemporary design, the vibe of this hotel is completely laid back and relaxed.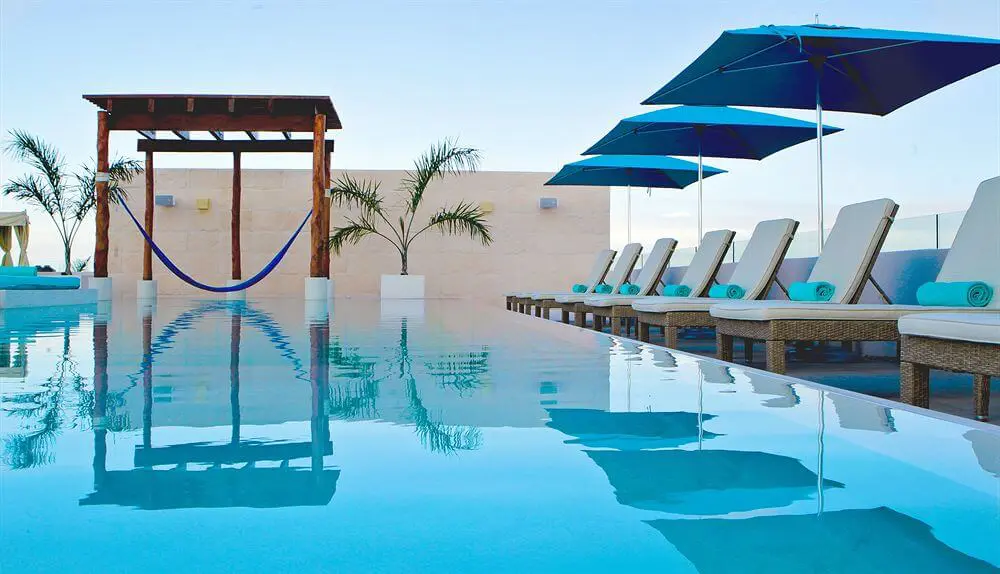 The Palm Playa has 69 rooms, some of which are suites with two bedrooms, so you and your single friend can come and rock Playa del Carmen together while still having your privacy.
The Calle Ocho restaurant is open all day and serves up some of the best Mexican food and cocktails in town.
This chic hotel also features a stunning rooftop pool, complete with large swimming pool, oversized Jacuzzi and fully stocked bar.
During the day, The Palm Playa offers all inclusive packages to the public, so the rooftop pool becomes filled with fun seeking groups of friends and singles all looking to mingle.
Every Friday night, the rooftop bar also puts on a ladies night, the perfect place for singles to meet.
5) Luna Blue
This hidden gem has to be one of the most friendly hotels in Playa del Carmen.
Most of their guests are experienced traveler couples, expats looking for a local break and singles.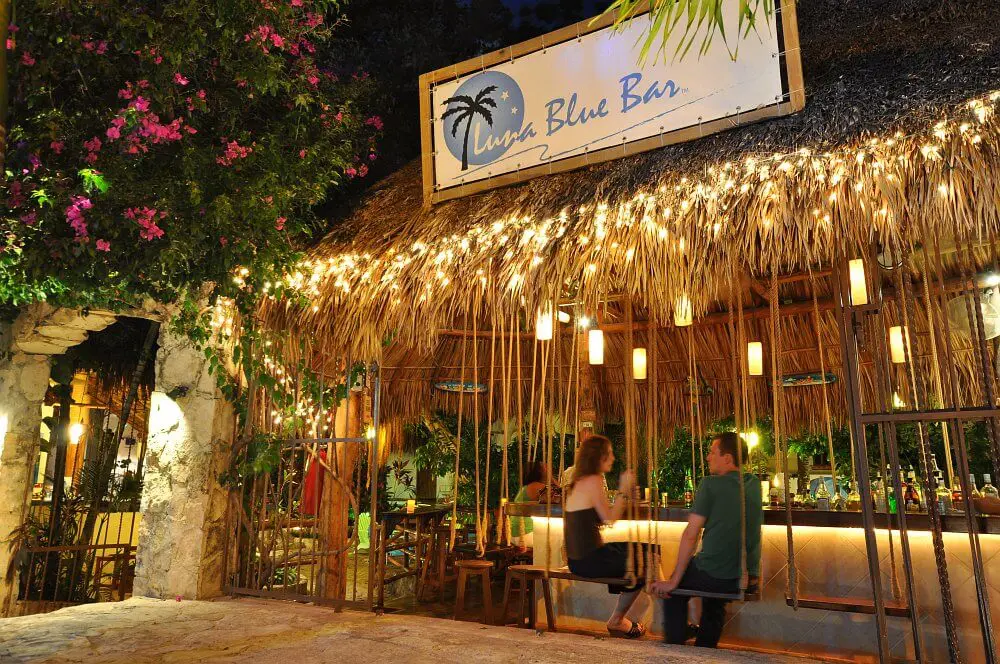 This small hotel doesn't have all the bells and whistles of a bigger luxury resort, but it doesn't have the huge price tag either.
Luna Blue is the perfect hotel for singles traveling on a budget who still want to enjoy all the comforts of a safe and welcoming hotel.
Luna Blue is owned by a wonderful American couple whose sole focus is to make sure you have the most fun and enjoyable stay possible. They know Playa del Carmen and the surrounding areas like the back of their hand, so they can tell you all the best places to eat and all the best tours and activities to book.
At night, local musicians play upbeat acoustic sets at the hotel bar, which attracts a whole host of interesting people.
This is the perfect opportunity to meet some new people and get to know a few local faces.
This hotel is currently not featured on our website yet, however, if you are interested in learning more about the room rates and amenities then feel free to get in touch on our toll-free number +1 888-537-9797 one of our travel specialists would be happy to assist you with your booking.
Have you stayed at any of these singles hotels in Playa del Carmen? Let me know about your experience in the comments below!
---
Trending Now
You may also like