Easter in Playa del Carmen Everything You Need to Know About Semana Santa (2023)
---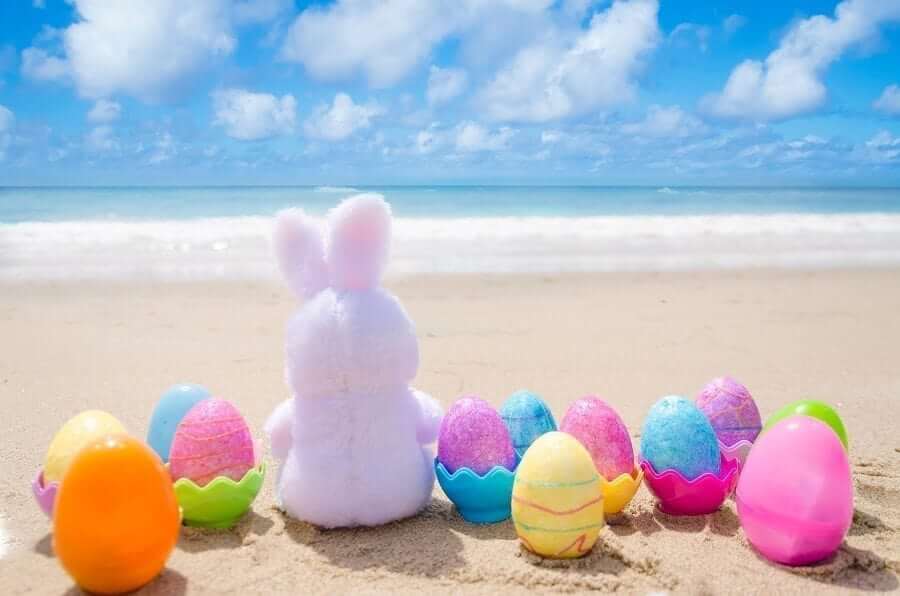 Are you vacationing during Easter in Playa del Carmen?

Praise the lord baby Jesus – paradise awaits!
With bustling crowds from around the world about to descend upon the sunny shores of the Riviera Maya for Semana Santa, Spring Break, and Easter, we're here to inform you about some noticeable changes during this time, and how to plan around the crowds so you can get the most out of your trip.
Here's everything you need to know…
Easter in Playa del Carmen
Remember, local knowledge is power! 😉
Easter, more locally known as Semana Santa in Mexico runs from April 14th-20th closely followed by Pascua starting Easter Sunday running until the following Saturday in 2020. 
This two-week celebration is undoubtedly one of the most important holidays in Mexican culture.
---
What is Semana Santa?
Let's get one thing straight, Mexico as a nation celebrates Easter with PASSION!
Semana Santa is The Holy Week beginning Palm Sunday and ending Easter Sunday.
But Mexicans also celebrate Pascua which starts Easter Sunday and ends the following Saturday.
All in all, this period of celebration lasts two-weeks and is undoubtedly the most important holidays in Mexican culture.
Schools and businesses in Mexico close during these two weeks and many families use this time to vacation for themselves, and of course, they love to come to Playa del Carmen!
I mean, who wouldn't want to take their kids to the beach, right?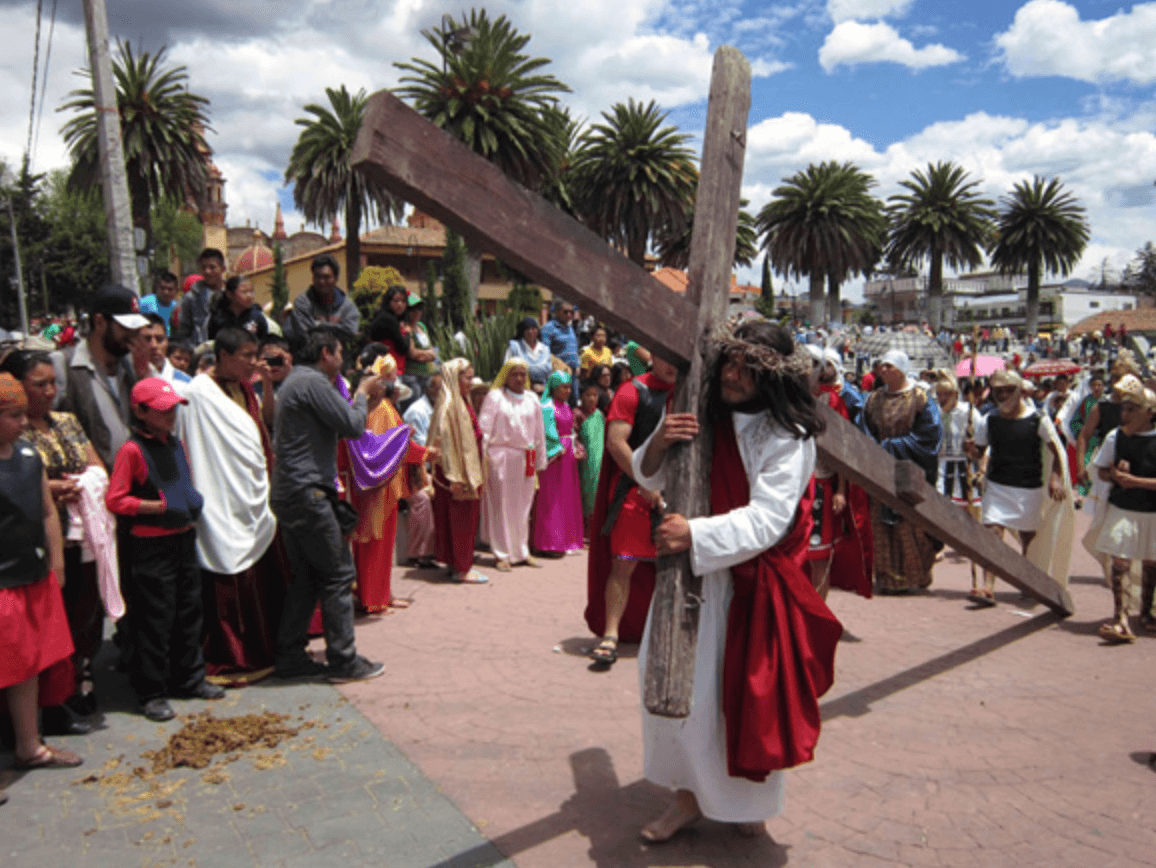 The last days of The Holy Week are celebrated with elaborate and much-anticipated processions, ceremonies, and rituals – forget Easter Egg hunts and think more a reenactment of Jesus being crucified.
A bit grim,  but I guess it's educational, right *shrug*?
What can international tourists expect?
During Easter in Playa del Carmen, the first thing you will immediately notice is the volume of people. On average a 1/4 of a million visitors arrive at Cancun airport at the start of the holidays.
So, a relaxing stroll down 5th a quiet 5th Avenue during Easter is out of the question.
There are lots of people EVERYWHERE and sometimes 5th Avenue can get SO busy, it's actually hard to walk on.
My advice?
Pull up Google maps and explore the areas around 5th Avenue.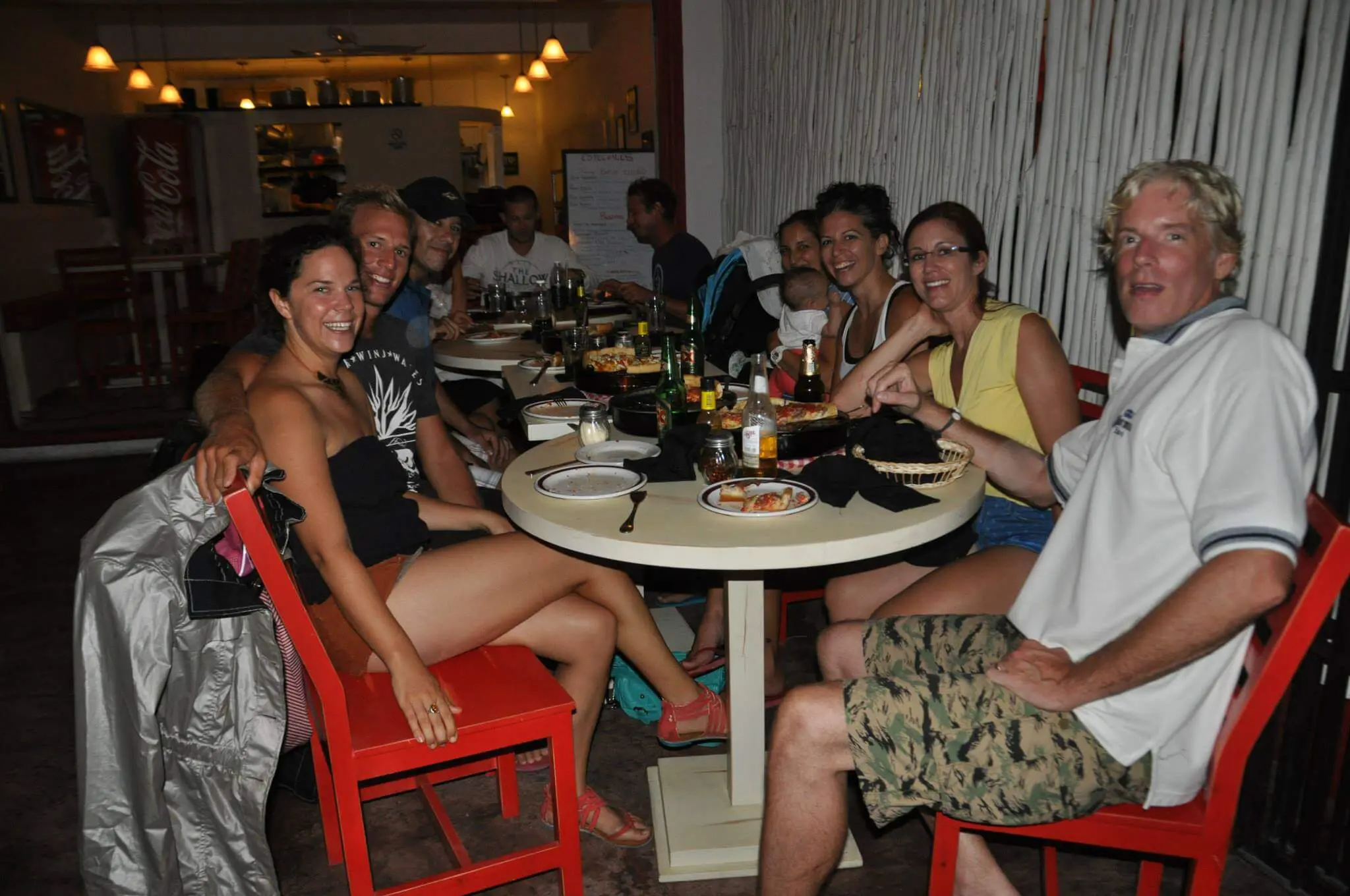 Not only will prices for food, souvenirs, and shopping drop but you'll find more quaint, quiet, and authentic spots.
EXPLORE!!!
My favorite food hang out spots for you to try include: 
Don Chendo is a very casual local spot where you can enjoy the best pizzas in town!
Rey David is a charming,  intimate, and romantic spot where you can enjoy mouthwatering Italian food.
Nativos is my go-to for refreshing smoothies after a workout. Trust me, they don't get much better than this!
Best Beaches to Avoid Crowds
What about the beaches I hear you say?
Everyone that journeys to the Caribbean deserves a little rest and relaxation.
Beaches are a little fuller particularly in front of Mamitas and especially the beaches that traditionally get more national tourists and locals.
But luckily for you, we are here to point you in the right direction!
There are some beaches you can explore that are traditionally a little quieter than others.
Ahhh – bliss!
The best beaches to visit to avoid the crowds (classified information shhh) 😉
Of course, we can't always guarantee this as it changes year on year but the spots listed above are definitely a great place to start. 🙂
National Tourists
If you lived in a bustling city, got two weeks off at Easter and lived in a gorgeous country lined with the Caribbean ocean, where's the first place you would go?
The beach of course!
I am surprised the highway from Mexico City can handle all the traffic because this is where most of the Mexican national tourists come from during this time.
They bring a lot of business but the locals are very different to these tourists. The people of Playa del Carmen are very relaxed, laid back and down to earth.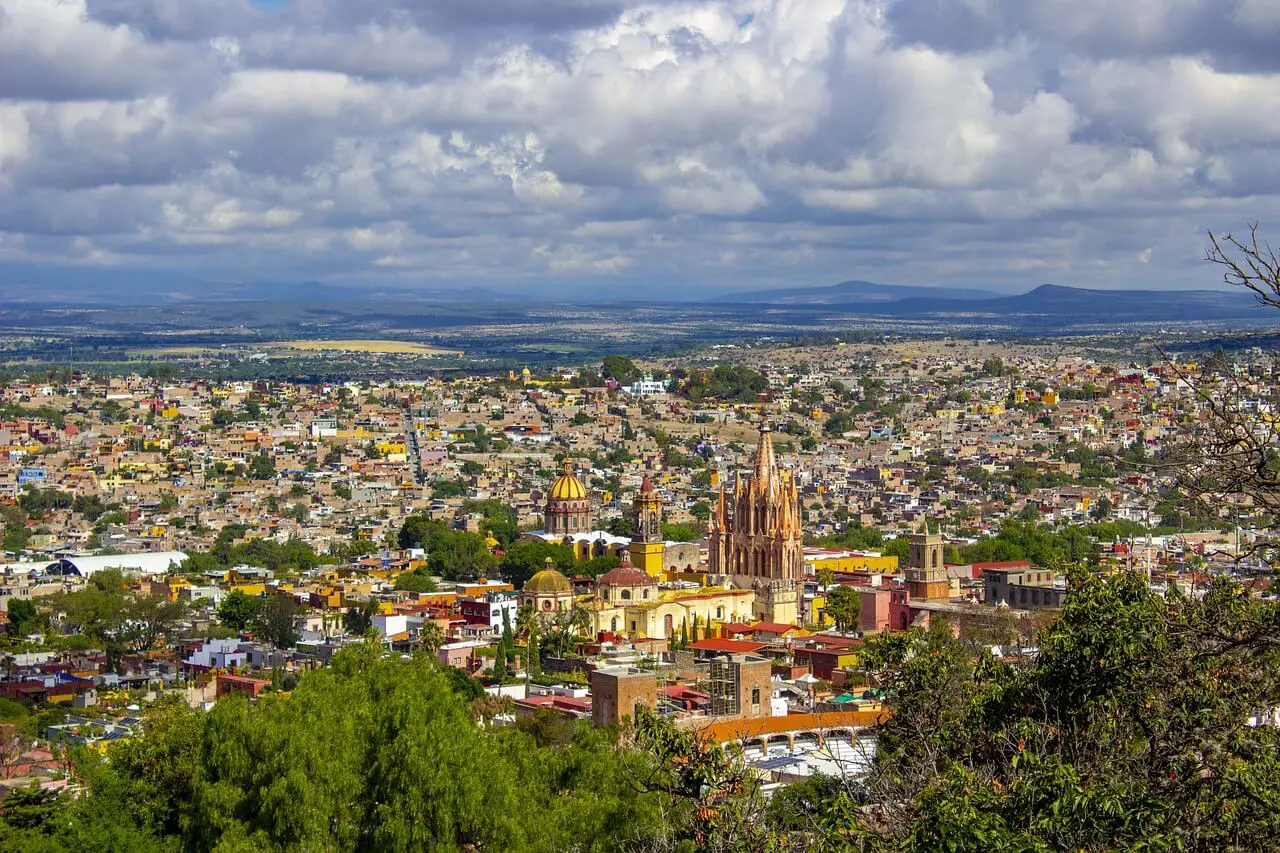 But the tourists from Mexico City often bring a city attitude which has been given the expression "mi rey" meaning "my king" and suggests that these people think they deserve to be treated better because they are wealthier.
You can spot them a mile off because they are usually dressed in collared polo shirts, shorts, and loafers.
Most Mexican nationals visiting Playa come from:
More Police Patrols
With the increase of people in the area and busier hustle and bustle of the Playa del Carmen, it's no wonder the police step up their patrols during this time.
You will see 3 times the amount of patrol cars than you would normally. But don't be alarmed…
If anything, this should reassure you that more safety precautions are in place to keep things running smoothly.
Things usually go very well this time of year except for the occasional fight between drunks or taxi drivers.
Just keep your wits about you and drink responsibly.
Hotels
While this is an absolutely fabulous time of year to visit if you haven't already booked your hotel, I would advise doing so quickly or consider revising the dates of your trip.
I wouldn't be surprised if ALL the hotels are full at this stage.
To save disappointment we advise that our customers try to book way in advance. 
Prices will tend to be higher during this time, as well as occupancy levels.
Lower end hotels and apartments generally do see more of a boom because of the national tourists so if you're thinking of an all-inclusive getaway and you afford the price tag you won't notice the rush as much.
Our Travel Specialists here at PlayaDelCarmen.Com are a local team of travel agents here on the ground in sunny Mexico.
We regularly inspect and stay at our listed hotels to ensure they meet our standards.
My recommended top 5 hotels to stay at during Semana Santa include:
Contact us today to see what we can do for you.
We'll ensure you get all the best perks and discounts and make sure that you choose the right hotel for you. 
Whether you want to be in the heart of all the action or surrounded by lush jungle in an intimate setting we've got you covered 😉 (there is a reason we call ourselves the Playa del Carmen hotel experts).
Tours
Tours are at the heart of any great vacation.
However, with so many providers often offering the same experience it can be difficult knowing who to trust.
During Semana Santa, it can be even more difficult because of the volume of people.
My advice?
Do your homework before your trip.
The internet really is a wonderful place.
Our blog is filled with my own personal reviews of the different tours available in Quintana Roo.
It's there to inspire and inform!
Booking in advance either online or via the telephone with one of our Expert Travel Specialists means you will be getting the best deal. 
Expect great savings and expert advice.
It is possible to buy last-minute online if there is availability, but for the most popular tours such as Chichen Itza, Tulum Ruins, and Xcaret etc during Semana Santa, it's very likely that these tours will be fully booked and very busy.
Why not try more off-the-beaten-track tours, the ones that not every tourist has heard about?
Just because these tours aren't always known about far and wide doesn't mean they are any less worthy, it usually just means they are not totally Americanized and don't have million-dollar marketing budget behind them.
You'll find the tours I'm about to mention offer a more authentic experience. 
1. Jungle Buggy
Petrol heads, rejoice!
This tour is the perfect blend of fun, jungle, adventure, nature, and culture!
The idea of this buggy excursion is to open your eyes up to Mexico's real beauty. So many people become infatuated with the coastline here that people forget the Mexican Jungles often house many exciting wonders of their own.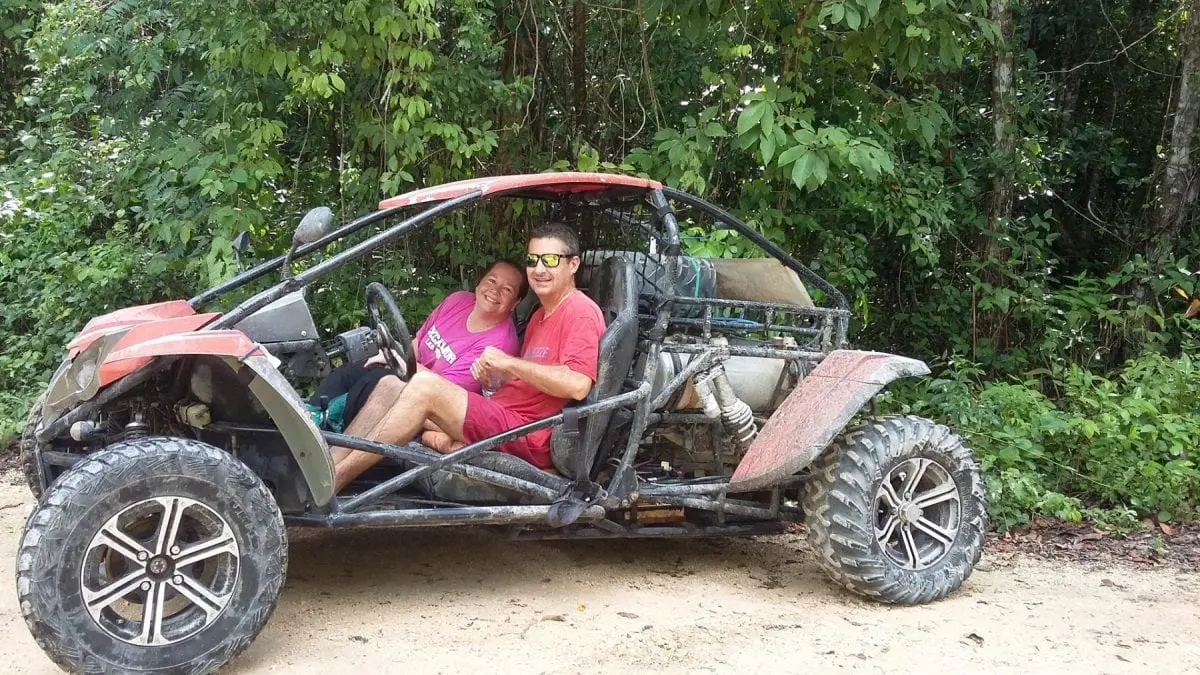 Drive your dune buggy through the Mayan jungle, explore off track paths and Mayan villages.
Stop for a refreshing cenote swim and see a side of Mexico you have never seen before.
Groups are limited to 8 buggies so you can rest easy knowing you're going to get a relaxed and personalized experience, however booking in advance for this is essential!
2. Sanctus Lotus – Temazcal Tour
Immerse yourself in traditional Mayan culture by visiting a REAL Mayan village!
You'll see fascinating ruins, take part in a gastronomic workshop, experience a purifying Temazcal ceremony and so much more!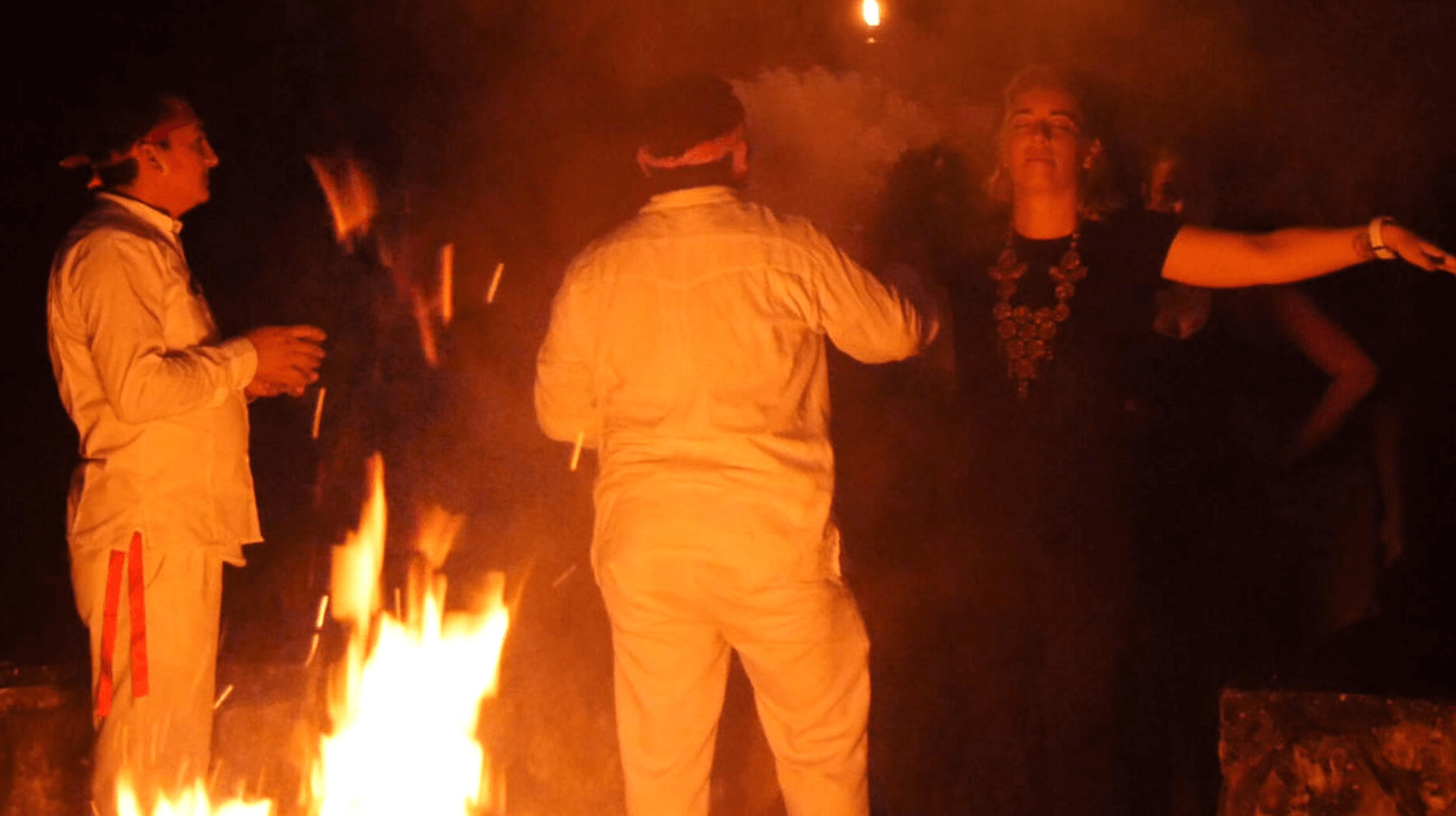 It's your chance to learn about all aspects of authentic Mayan life; their housing, clothes, food, and respect for nature.
This tour starts at 1.30 pm and ends around 10 pm. 
It is available only on Tuesdays (however, if the group is more than 10 people we can open a special day for you).
3. Chichen Itza by Night
We did warn you that visiting Chichen Itza by day can be a little hectic during Easter, but we didn't say anything about the night. 😉
Skip the long lines, and journey back in time with your expert archaeological guide.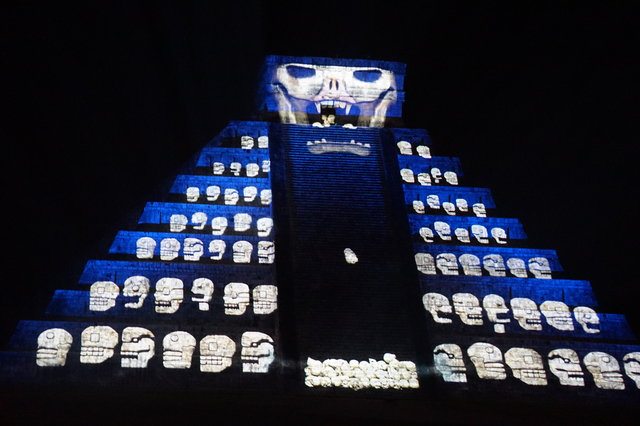 At night you will watch the sunset over the iconic pyramid of Kulkukan, enjoy Mexican delicacies, and marvel at the light and sound show that brings the history of the Maya empire to life through color and music.
Convenient round-trip hotel transportation is included from the Cancun Hotel Zone and from Riviera Maya hotels.
4. Los Colarados
The best way to avoid the crowds?
Journey outside of the touristic areas.
Get ready to marvel at the enchanting Los Coloradas (Rio Lagartos) AKA the cotton-candy pink lakes of Mexico!
This place is totally stunning and transports you to a dream world as soon as you set eyes on the place.
Utterly breathtaking to behold…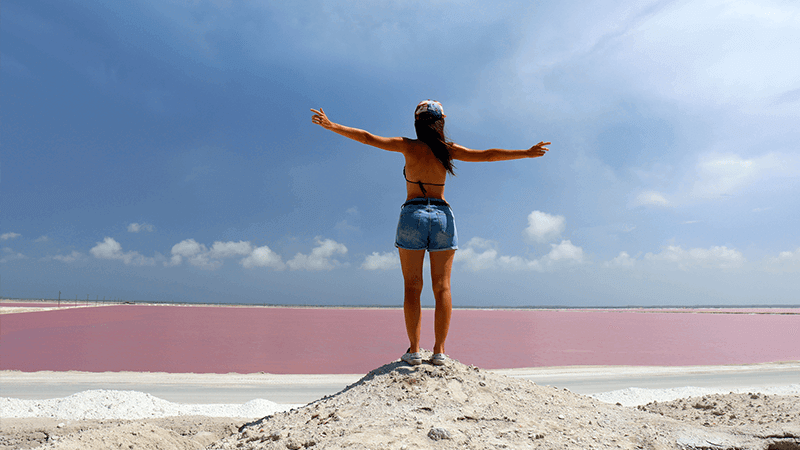 On this tour, you will have breakfast in a 16th-century authentic hacienda, marvel at the vibrant lakes while learning how they came to be, enjoy a boat ride through the lush mangroves and cap off the day by eating delicious food in a local fishing village overlooking the beautiful lagoon.
Rio Lagartos is located at a northerly point in the Yucatan. To get here you journey 3 hours out of Quintana Roo and touristic areas such as Cancun and Playa and head into the Yucatan state of Mexico.
There are far less international tourists here.
5. Turtle Night Watch
Love nature?
Want to do your bit to protect the environment and beaches here in Mexico?
Discover Xpu-Ha Bay and learn about the journey these turtles have been making for over a millennium.
Due to environmental damage, more and more of the world's sea turtles are becoming critically endangered. 7 different species of turtle can be found right here in Mexico, where they live and nest.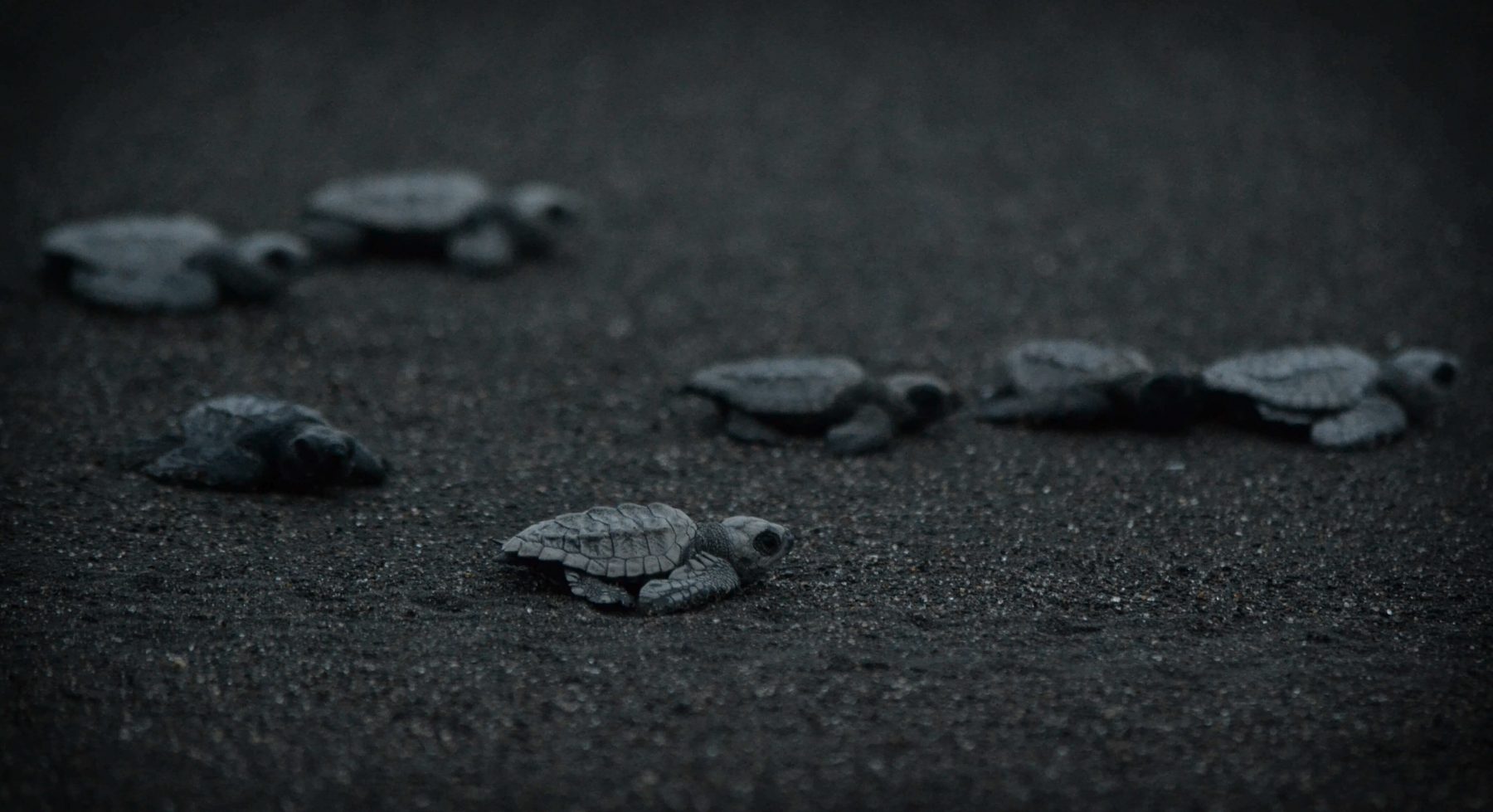 In Quintana Roo four different species of turtle choose our gorgeous beaches to lay their eggs. The most common species to nest in the region are the loggerhead and the green sea turtles.
On this tour, learn all about these fascinating creatures with your expert guide, help them reach the ocean safely, and play a role in the conservation and protection efforts.
Buses
Another thing you will notice is buses! Lots and lots of buses.
On parking lots and on side streets.
Why?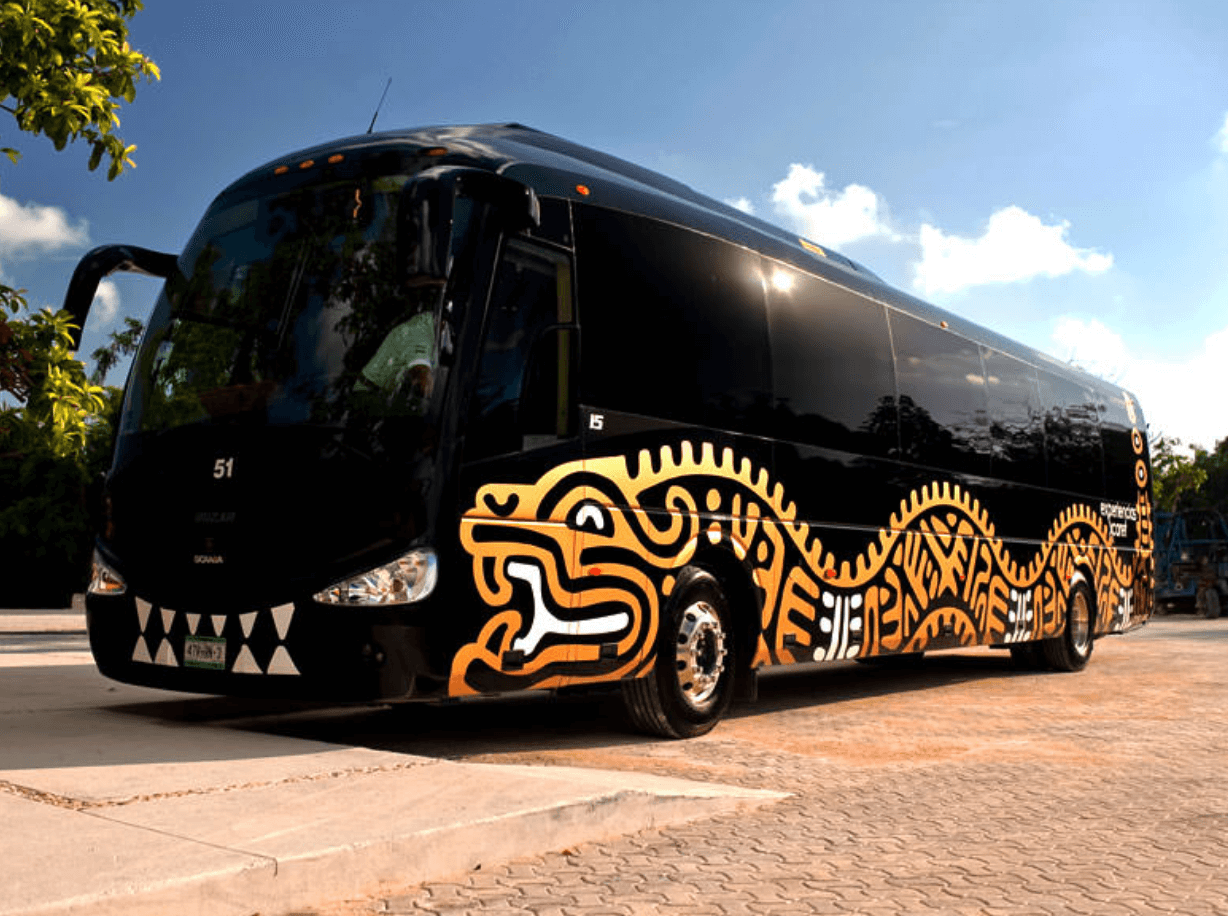 Many of them come with young university students from neighboring states.
I've heard some of them even sleep on the bus at night and lay on the beach in the day!
Now that's dedication!
If you want to explore the Riviera Maya for yourself and head to places such as Cancun, Akumal, or Tulum, to save costs in taxis or transfers you can use the ADO service.  It's super safe, cheap, and reliable.
The bus station for Playa is located on 5th Avenue and is super central.
See prices and ticket details on their website HERE.
Road Closures
With an abundance of cars in town and popular areas getting overcrowded many streets will be blocked off to avoid traffic log jams. 
You will find this particularly true near beaches, shopping areas, and 5th Avenue.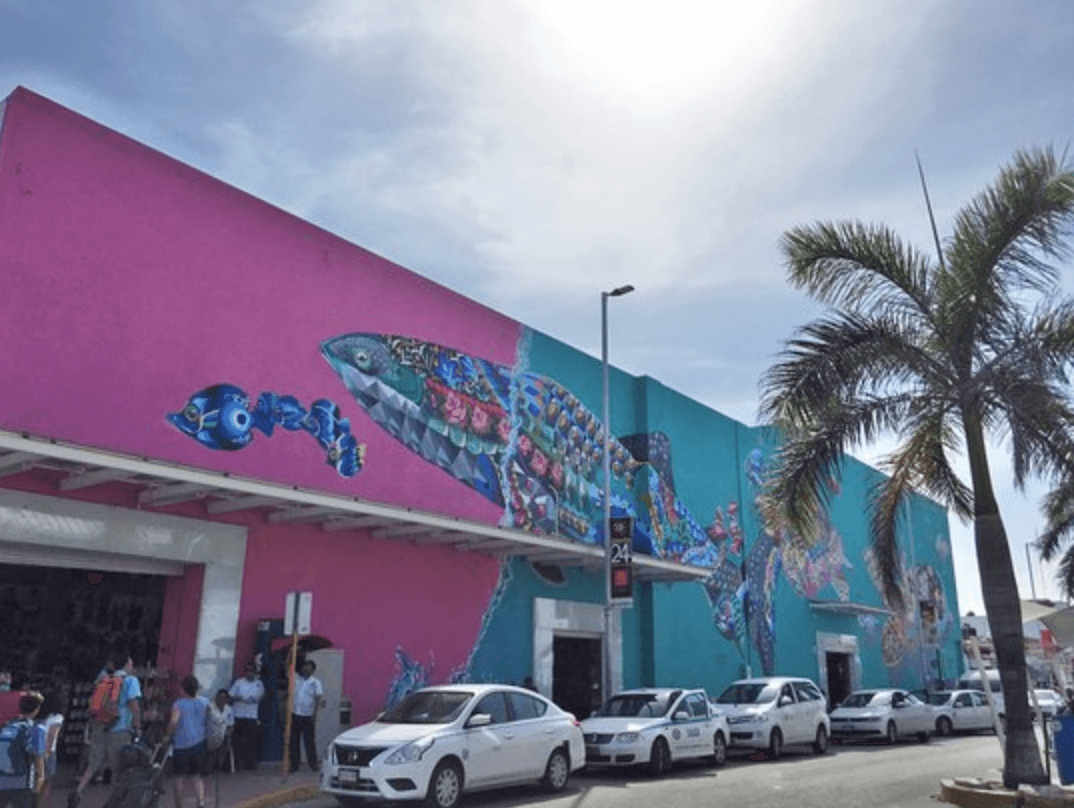 Just be prepared to walk a little further when it comes to parking your car. If your mobility isn't great this is something to definitely keep in mind when planning your trip.
Shopping & Nightlife
Of course, while on vacation many tourists love to shop. That's why stores during this time will rush to open and get business.
For Playa Easter is a massive tourist boom for business.
The most popular area to shop is, of course, 5th Avenue, however, to avoid major crowds it may be worth journeying inland a little to places like Plaza Las Americas via taxi.
Grocery stores are also busier than usual.
To avoid queues be sure to arrive early as soon as they open as lots of people will be there to buy food and liquor. 
If you are planning to eat out at a specific restaurant book your reservations in advance to avoid disappointment.
When partying in the evening clubs will be busier, there's always a better atmosphere but just make sure you stick with your group to avoid losing them in the crowd and arrange a meeting point just in case you do part ways.
Additional Information You May Find Useful During Easter in Playa del Carmen
Get organized!
I hope you found this blog useful.
Easter is a wonderful celebration in Mexico that can be enjoyed by all.
If you're staying in an all-inclusive out of downtown it's likely you won't really notice the large influx of tourists. The high energy season can mostly be felt in downtown and city areas.
Getting organized is the key to a successful trip, particularly if you're traveling as a family or group.
Talk to one of our expert  Travel Specialists today to ensure a seamless trip.
Call us on our toll-free number…
Or
Alternatively, contact us via email at customercare@playadelcarmen.com
If you have any questions or comments feel free to leave them in the comments section below and I will get back to you ASAP. 
---
Trending Now
You may also like