Your Guide to Choosing || Playa del Carmen vs Tulum
---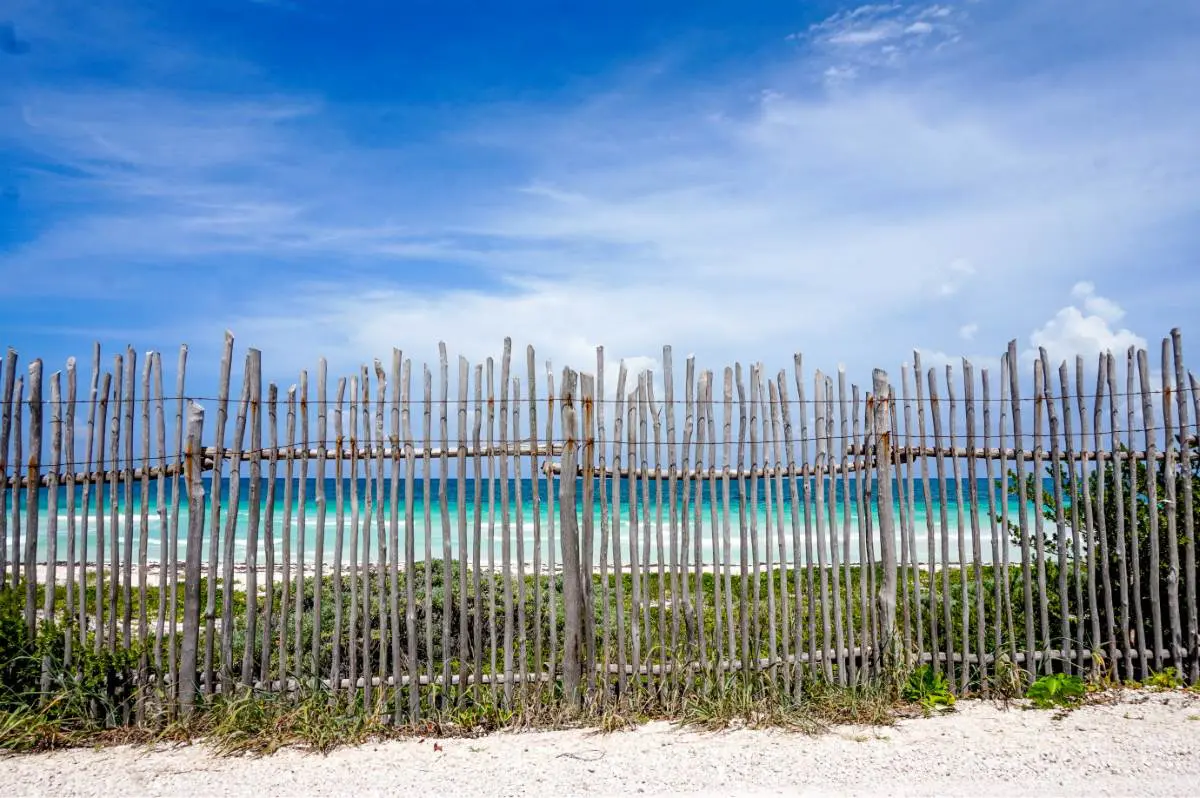 So you're planning a vacation and trying to decide on Playa del Carmen or Tulum.
2 VERY different towns.
Yes, they're just 1 hour apart but they are completely different from one another.
If you've never been to this region before, a.k.a. the Riviera Maya, making the choice Playa del Carmen vs. Tulum can be tough… even for locals such as myself.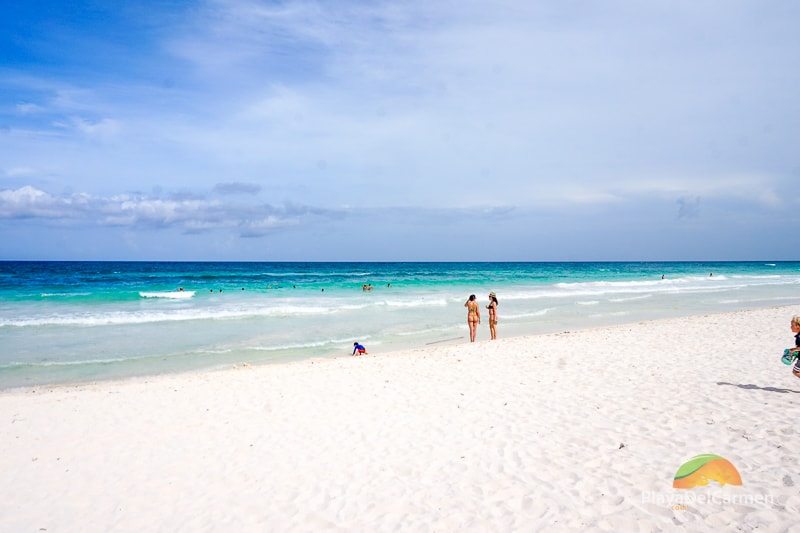 Which would you like better? Where would you have more fun? What's there to do?
Tulum and Playa del Carmen have their own vibe and charm, so we've decided to break it down for you.
There are some key places you'll want to see to make sure your vacation is unforgettable.
Playa del Carmen or Tulum?
Some Basic Facts
Both Playa del Carmen and Tulum are extremely young towns.
They didn't start to see significant growth until the mid-1990s
Playa del Carmen's population has grown from around 18,000 to over 215,000 in just 20 years! It's considered Latin America's fastest-growing town.
Tulum is even further south from Cancun than Playa and is more of an eco/bohemian destination. It has just over 30,000 inhabitants.
Both are part of the Riviera Maya.
Playa Urban Chic – vs – Tulum Bohemian Chic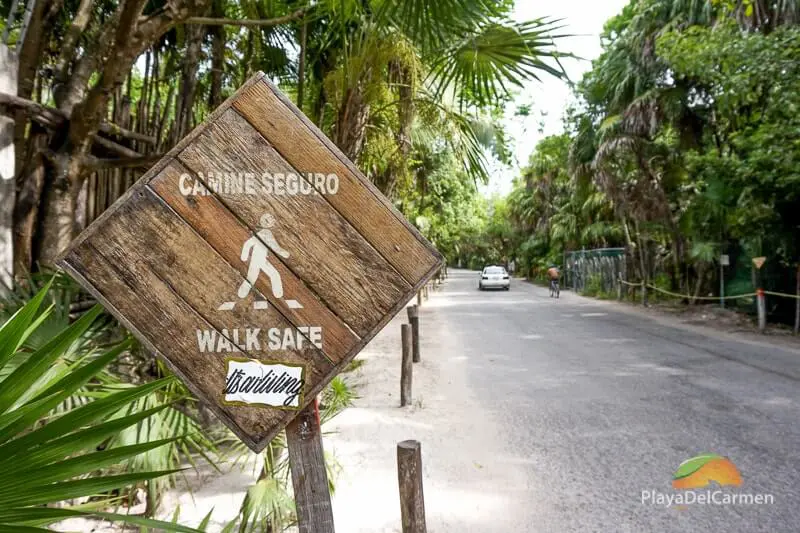 Both Playa del Carmen and Tulum draw in a special type of crowd, both hip and trendy.
Do you prefer to combine a more urban, upscale environment with the beach? Playa is for you.
Are you looking to get back to nature and experience more of an eco-adventure? Look no further than Tulum.
Here's a quick breakdown…
Playa del Carmen Overview
Playa del Carmen combines a more urban, upscale environment with the beach.
Playa del Carmen tends to draw families as well as the young, clubbing crowd who look to combine the beach by day with the nightclubs and discos until dawn.
5th Avenue (main strip) is comprised of over 20 blocks of non-stop shops, restaurants, and bars.
Tourists generally don't move beyond that narrow strip between the beach and 10th Avenue… even if there is still a lot more to Playa than its tourist district.
The beach in Playa del Carmen is fairly narrow at points and the public beaches usually have some crowds.
Tulum Overview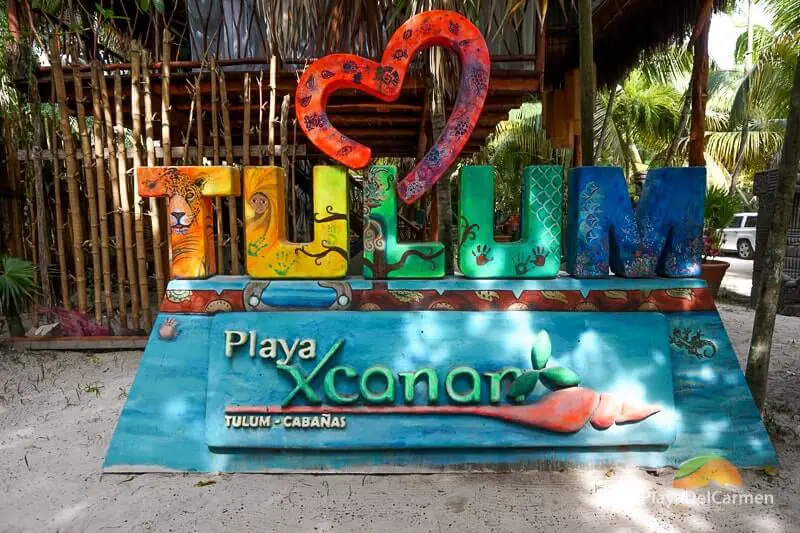 Tulum is a different beast, much more hippie, artistic, and Bohemian.
Tulum has its hotel zone up and down the coast, with the main urban center lying a few kilometers away inland.
Tulum is much less commercialized than Playa del Carmen, and you'll see a lot more unique restaurants and stores and less of the major international chains.
The vibe in Tulum is decidedly much more laid back than Playa del Carmen.
The beach in Tulum is long, wide, and in large part scarcely populated.
Things to Do – Playa vs Tulum
What do you like to do when you go on vacation? You're thinking about coming down here, so the beach is definitely on your list. What else?
Things to Do in Playa del Carmen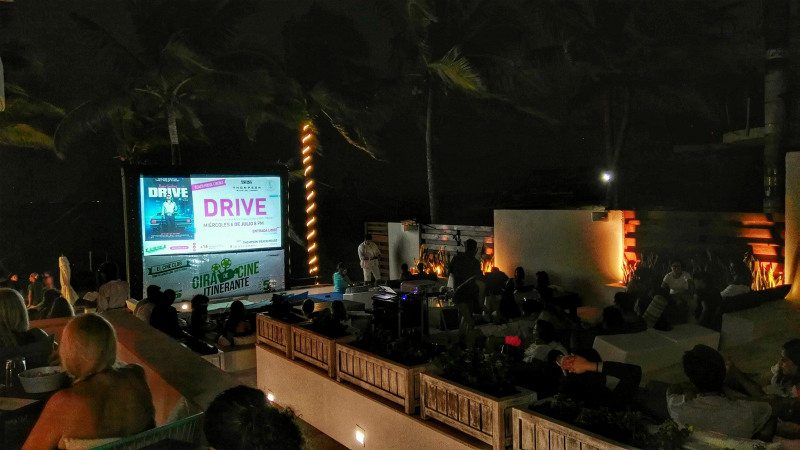 With the importance of Playa del Carmen's 5th Avenue as its main artery where tourism flows between the hotels, beaches, nightclubs, shops, and restaurants, much of what there is to do within Playa del Carmen itself is limited to that area.
However:
For those who want to combine the comfort and lifestyle of Playa del Carmen's hustle and bustle with some off-the-beaten-path activities, there's that too.
In addition to the numerous Playa del Carmen tours, here are a few fun things to do to feel like a local:
5 Fun Things Locals do in Playa del Carmen
1) Watch a free movie under the stars
El Cine Club screens great movies at different locations throughout Playa del Carmen on several nights of the week at no cost to the public. Check out their Facebook page to find out what's showing. Some of their locations include Blue Parrot Beachclub, Thompson Beach House, and La Ceiba park.
2) Go outside the tourist zone
For instance, have some of the best tacos you'll ever enjoy in your entire life at El Gran Taco, located just across from Centro Maya opposite the highway entrance to Playacar.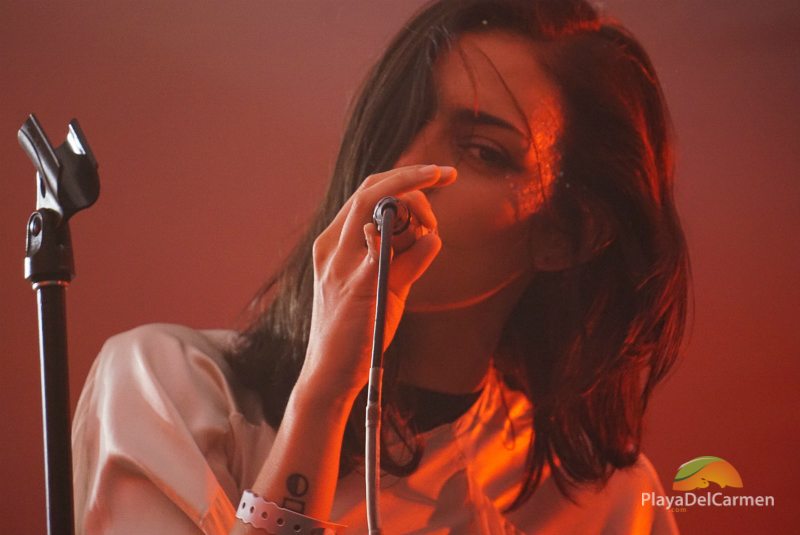 3) Check out a live show at a Playa del Carmen bar
Experience the talent of local musicians. See our guide to live music in Playa del Carmen for more information.
4) Take a day trip to Cozumel Island
Take a day of your vacation and spend a day exploring Cozumel Island and snorkeling at El Cielo.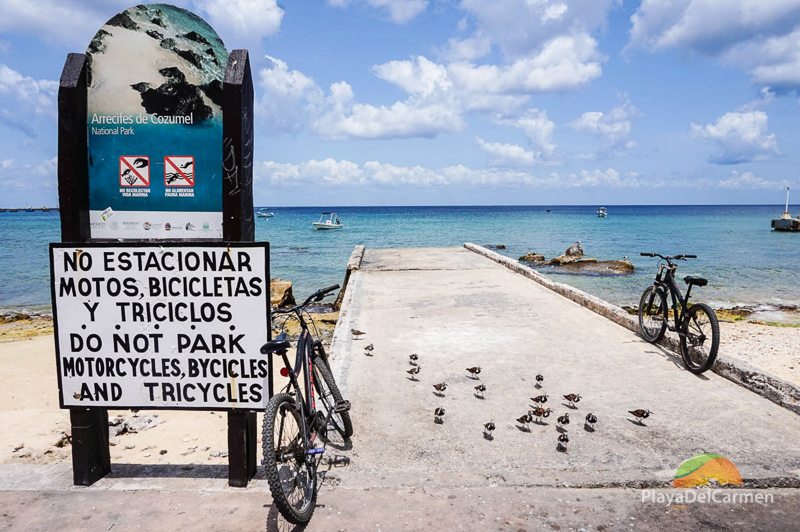 5) Visit a Cirque Du Soleil show 
Enjoy a presentation of the troupe's show Joya at the first and only Cirque Du Soleil theater in Latin America.
Things to Do in Tulum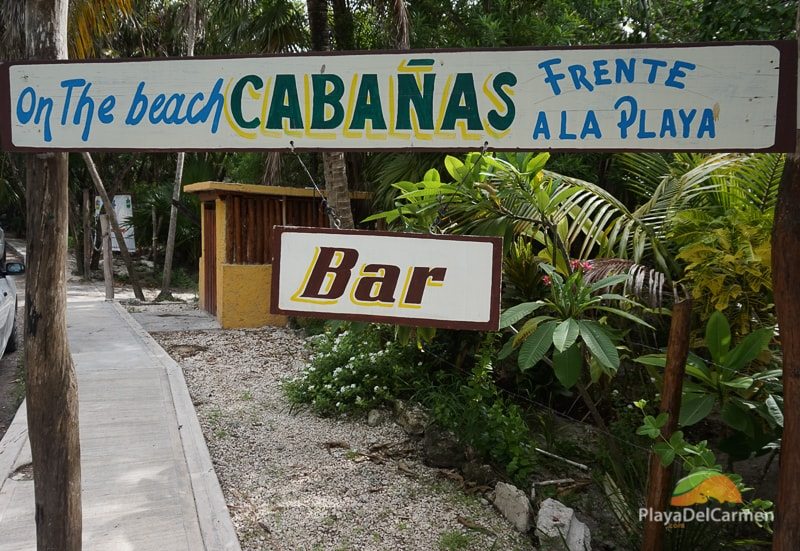 You into chill?
Then you'll enjoy Tulum, a town whose laid-back vibe means your discovery process should be done at a more leisurely place.
Here being a beach bum is the art of many, and for good reason.
Fewer crowds, more extensive stretches of white sand beaches, and a relaxed atmosphere anywhere you go make this THE place to chill.
Please note that not all major tours are available with transportation departing from Tulum, so always make sure to ask our travel specialists if you have any questions.
5 Fun Things to do in Tulum:
1) Visit the Mayan ruins of Coba
We already know you're going to visit the Tulum ruins, so instead of recommending you do that, we suggest you also take time to visit the Mayan pyramids of Coba, where you can ride a bicycle through the jungle canopy as you admire this once great Mayan city.
2) Spend an evening walking up and down the narrow road of Tulum's hotel strip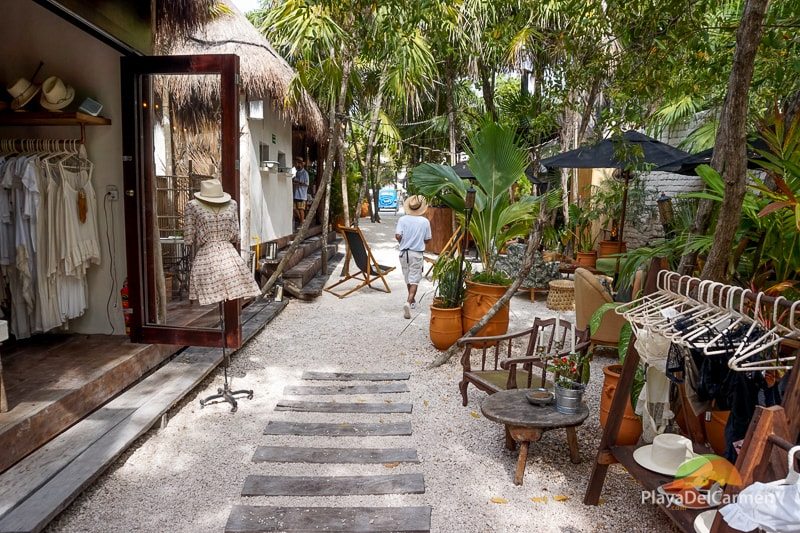 When the suns sets and the lights go on along this tight stretch of road between the beach and the mangroves, you'll be treated to a magical stroll amidst boutique hotels, hip, Bohemian-style restaurants, and chic shops.
3) Take a day trip to the Sian Ka'an Biosphere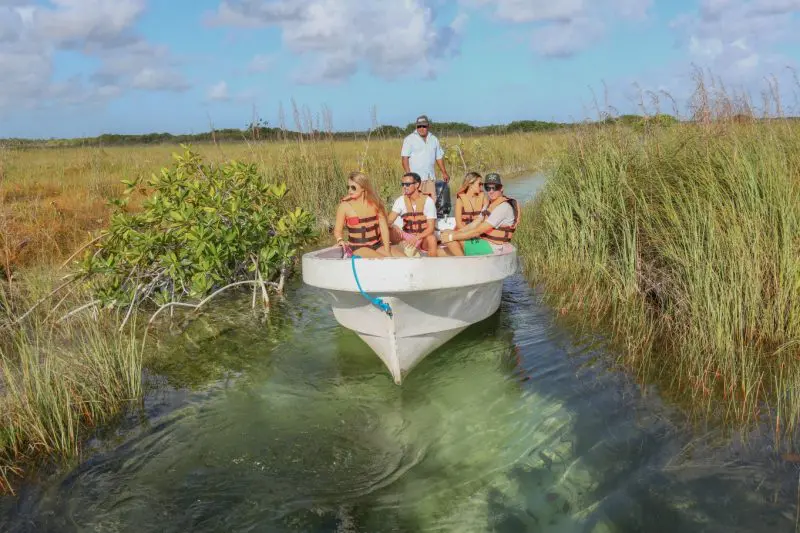 Being so close as you are to the Sian Ka'an Biosphere, steal a day from your time in Tulum to visit this pristine nature reserve just south of town. Extending out from Boca Paila south to Punta Allen, Sian Ka'an allows you to experience the stunning beauty of this region in its natural state.
4) Hang out at Papaya Playa Beach Club
Take an afternoon, especially during the weekend, to hang out at Papaya Playa Beach Club, a great place to hang out at the beach while enjoying good food and hip music.
5) See Sea Turtles & the Tulum Ruins in One Tour
Take a trip about thirty minutes north of Tulum to a place called Akumal. Here you can swim with giant sea turtles. If you prefer to combine it in one fun day of activities, you can go on the Tulum & Turtles tour.
Where to Eat in Playa del Carmen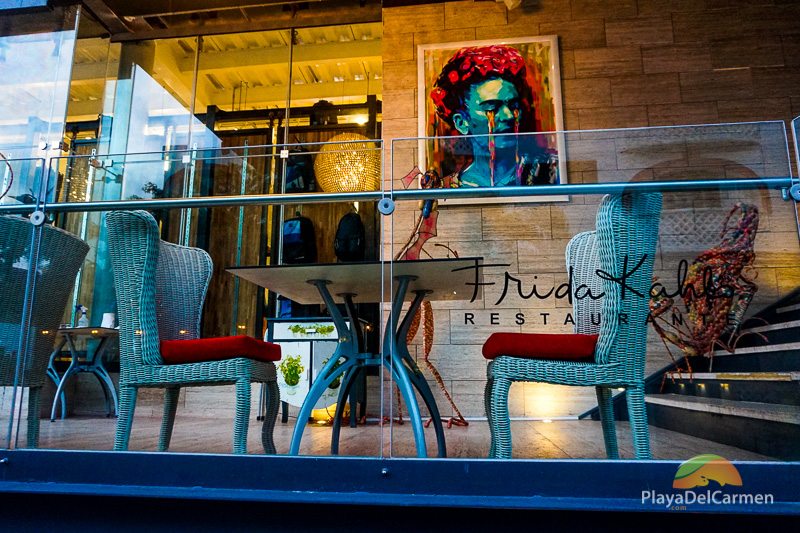 Are you a foodie? Do you appreciate a good meal?
With the growth of the region, one thing that is under the radar for many people is that the entire Riviera Maya is slowly but surely becoming a foodie haven.
Playa del Carmen restaurants are as culturally diverse as the population, meaning that here you'll find the majority of those international cuisines you so love. Of course, quality Mexican food abounds.
Here are some tips on where to eat in Playa del Carmen: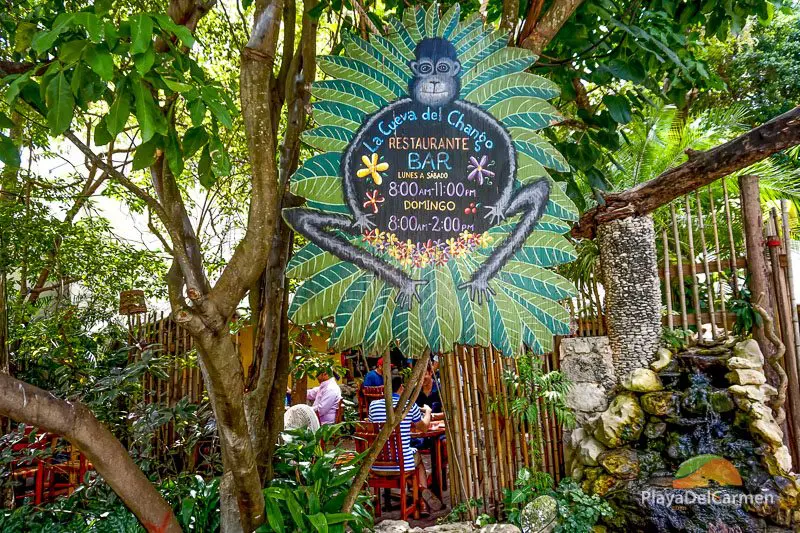 Breakfast in Playa del Carmen
For breakfast in Playa del Carmen, check out El Jardin, La Cueva del Chango or El Gran Taco. All three offer different types of cuisine, El Jardin has more of an international medley, La Cueva del Chango great Mexican breakfasts, and El Gran Taco for mouth-watering, stew-filled tacos, Mexico City-style.
Lunch in Playa del Carmen
For lunch in Playa del Carmen check out Axiote, which serves up lunch menu of gourmet Mexican food at extremely reasonable prices; eat at El Pirata for some delicious, well-served local seafood dishes in a welcoming environment; try Café L'Orange for some quality international cuisine.
Dinner in Playa del Carmen
Great options abound for dinner in Playa del Carmen. For upscale dining, check out Plank Gourmet Grill & Patio Bar; give La Perla Pixan Cuisine & Mezcal a try for some authentic Mexican cuisine using pre-Hispanic ingredients; head out to Nau in Plaza Pelicanos if you're looking for some incredible Mediterranean cuisine.
Where to Eat in Tulum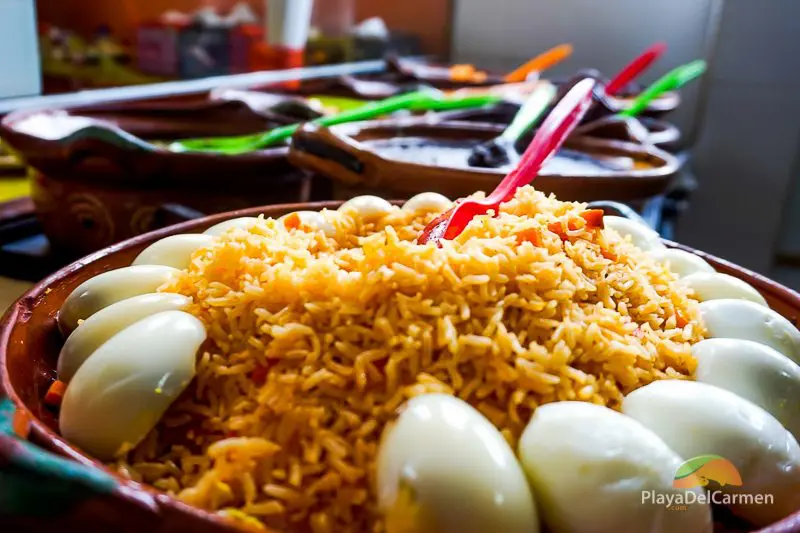 Be prepared to discover some amazing restaurants in Tulum. Just remember, however, that all of the restaurants in the hotel strip are going to be much more pricey than the ones in town.
Although you won't find as much variety in Tulum as you will in Playa del Carmen, there are still numerous incredible places to eat in Tulum that will satisfy the most demanding of foodies.
Here are some of our tips on where to eat in Tulum:
Breakfast in Tulum
For breakfast there is almost no contest, as Don Cafeto's offers up some delicious fair, coffee that actually deserves the name, and one of the most delicious concoctions you'll find anywhere: Chiagra.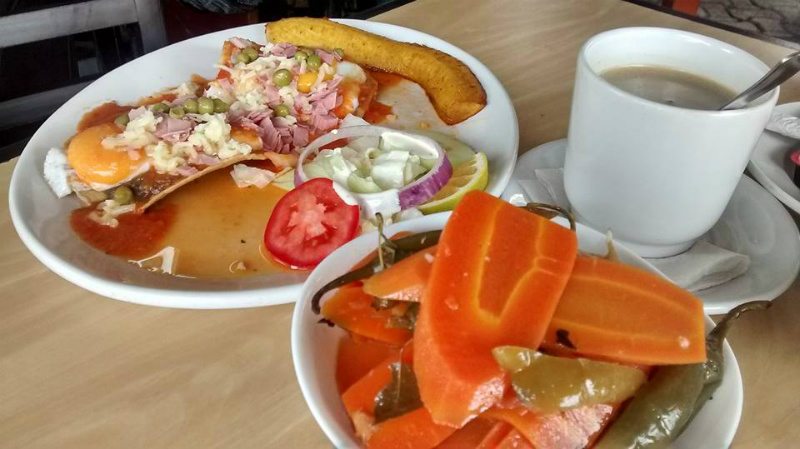 This nutritious and energetic drink combines a local plant similar to spinach known as chaya with mint, cucumber, lime and a touch of orange juice. Absolutely delicious and a wonderful way to start the day. Plus it's the best place in Tulum to people watch.
Lunch in Tulum
For lunch, head out to the southern end of town for some delicious local seafood at El Camello; check out to La Zebra Beach Restaurant & Tequila Bar for some delicious food in a fabulous environment; try Restaure for some a delectable fusion of fresh, vegan food.
Dinner in Tulum
When dinner comes around at least one night should be spent at Hartwood. Expect a long line to get in, so don't go when you're hungry. Just thirsty. That way you can build up your appetite while waiting in line, cocktail in hand.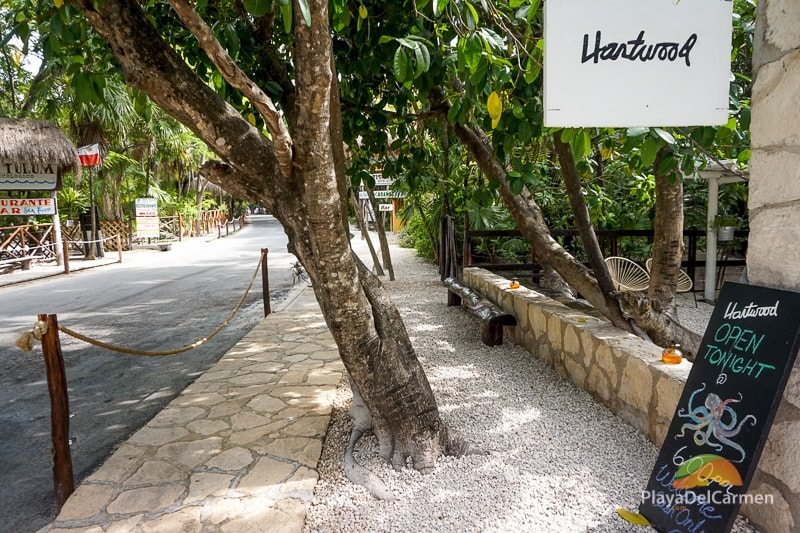 For a more relaxed, wallet-friendly environment, check out the great tacos, tortas, and quesadillas at Antojitos La Chiapaneca. For a more international flair in the hotel zone, you can't go wrong with Kitchen Table.
Where to Stay in Playa del Carmen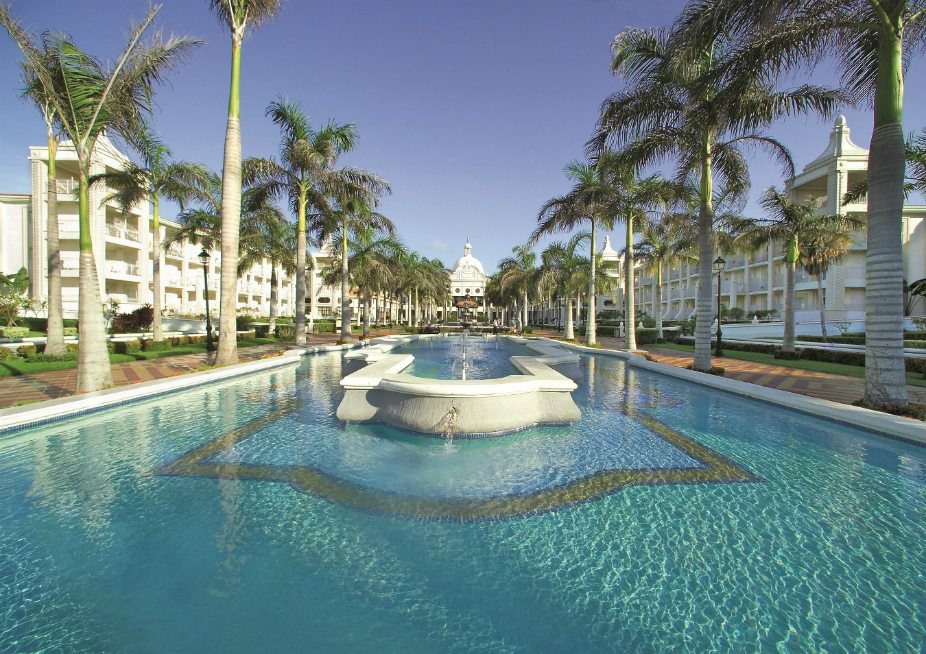 There are many great options for hotels in Playa del Carmen and vacation rentals. What works best for you will depend on your budget, travel party, and taste buds.
Things to know about hotels in Playa del Carmen:
Perhaps most particular to Playa is how close you want to be (or not) to 5th Avenue. Sometimes proximity to this hip strip can boost up the price, so it is something you'll always want to consider.
Playa is home to a lot of the big hotels, with the larger chains being big players, so if you're looking for an all-inclusive experience, you're more likely to find it in Playa del Carmen
Beachside hotels and resorts can also make your stay more expensive. However, keep in mind that if you stay in downtown Playa del Carmen you'll never be more than a few blocks away from the beach.
Where to Stay in Tulum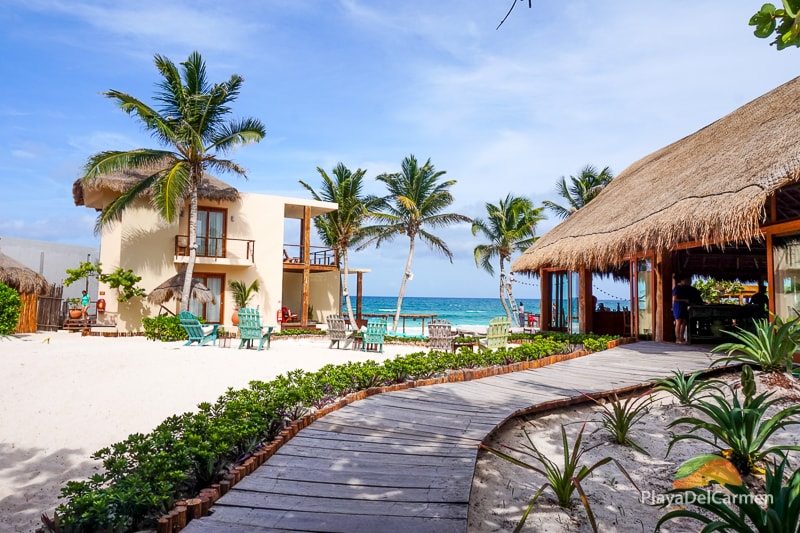 The difference between Tulum and Playa del Carmen definitely shines through in terms of its accommodations, with many of the more popular options in Tulum being much more rustic and back-to-nature than in Playa.
In Tulum, the big all-inclusives are located mostly outside of the city, and the hotel zone is filled with boutique-style hotels that replace the hotel room with cabañas decked out with modern amenities.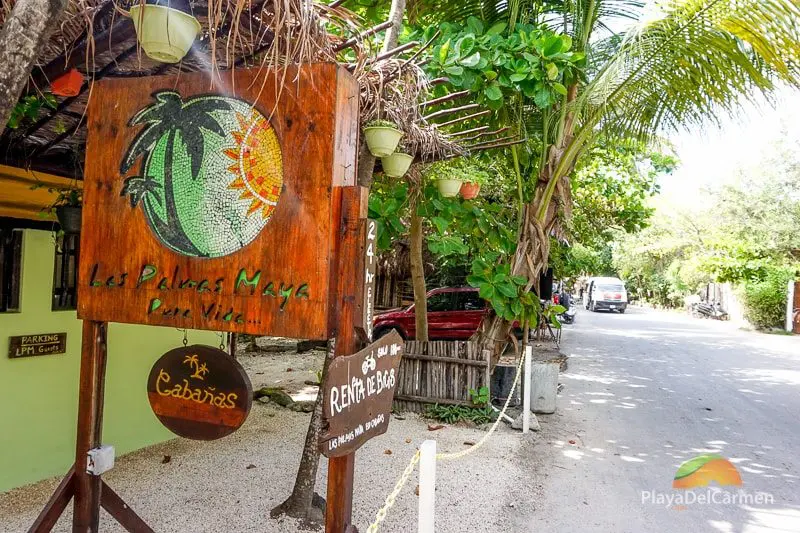 But don't let the rustic ambiance fool you; many of these hotels are high-end and offer the same standards as anywhere else. And they're more expensive to boot.
Things to know about hotels in Tulum:
The majority of hotels are located along Tulum's hotel strip, which runs parallel to the coastline.
The hotel strip is comprised of high-end eco-boutique hotels and smaller, more rustic hotels, hostels, and camping sites.
Great hotels for all budgets can also be found along the highway leading to the hotel strip as well as in the downtown area.
You can easily get around by bicycle in Tulum, so if you're on a budget don't hesitate to consider places to stay downtown.
Tulum vs Playa del Carmen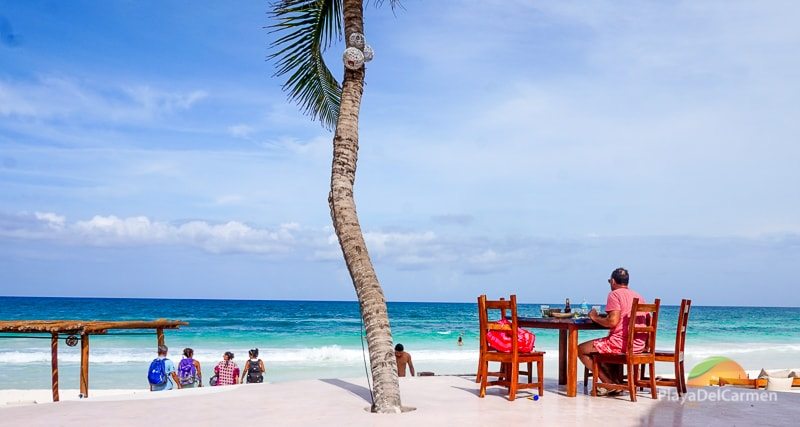 As you can see, both Tulum and Playa del Carmen have something to offer.
Tulum is more the destination of choice for those looking for an off-the-beaten-path, back-to-nature adventure where everything is much more rustic, small-scale, and low-key than in Playa del Carmen.
Playa del Carmen is the better choice for those looking for a little more action and modern accommodation than in Tulum.
For some, combining a few days in one place and a few more in the other is the ideal way to get the best out of both worlds. Discover all the things you can see from Playa to Tulum.
What about you?
Do you prefer the hustle and bustle of Playa del Carmen or the laid-back, Bohemian ways of Tulum?
Our travel consultants at PlayaDelCarmen.com's are here to help.
We're locally-based experts who know the entire Riviera Maya and are masters at helping you find your perfect hotel or activity.
We can be contacted via our contact page or toll-free at 888-537-9797.
---
Trending Now
You may also like