Traveling From Playa del Carmen to Tulum – Things to See and Do Along The Way
---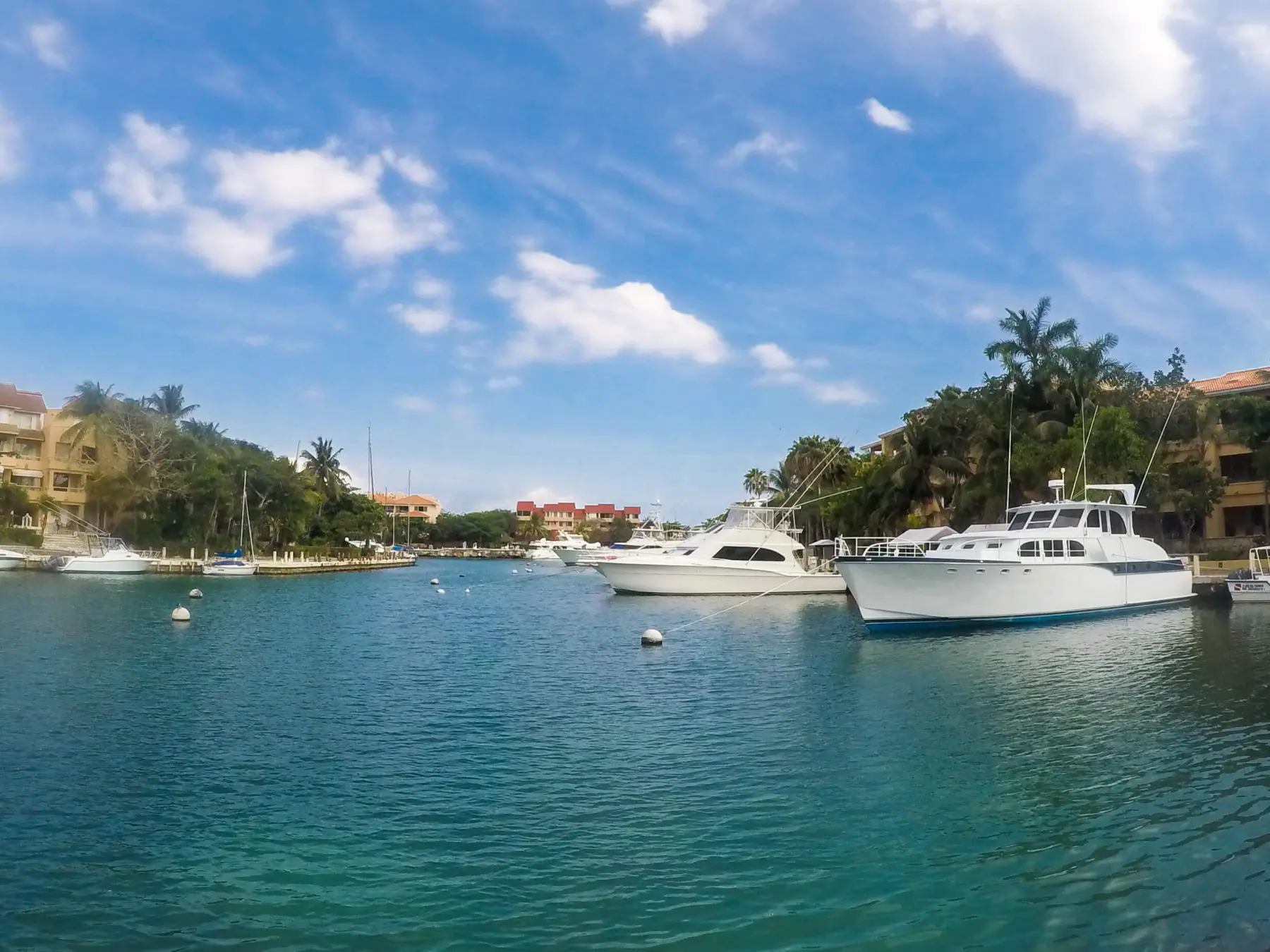 Although there are many amazing things to occupy your time in Playa del Carmen, sometimes it's nice to spread your wings a little, and explore more of what the beautiful Riviera Maya has to offer.
With its stunning beaches, boho chic town and friendly locals, Tulum is fast becoming one of the most popular tourist destinations in the area, but traveling to this lovely coastal town can be a rather long trip.
That's why I've created this guide of things to see and do when traveling from Playa del Carmen to Tulum. You can break up your journey and find some exciting new places to explore along the way. It's a win-win!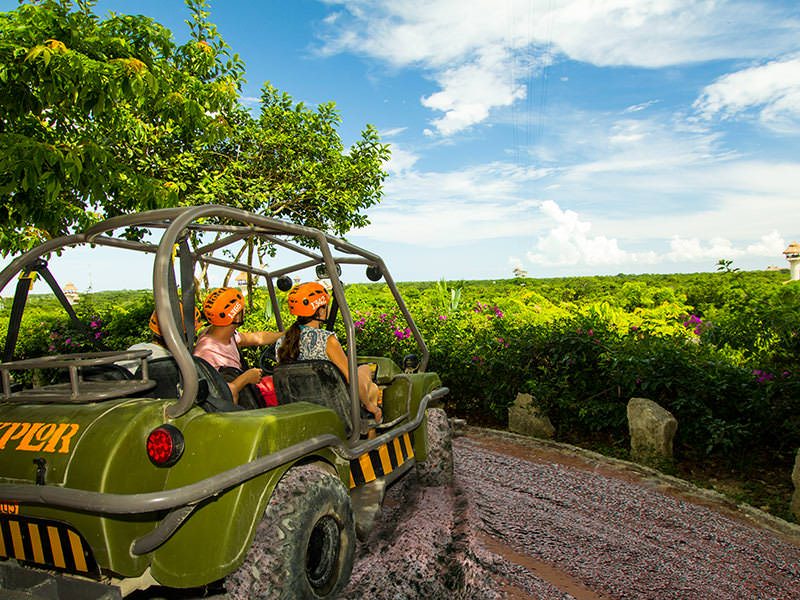 Xplor
The first major attraction on your journey from Playa to Tulum is the adrenaline filled park Xplor.
Open from 9am until 6pm, a trip to this crazy adventure park is always action packed, and fun filled.
Explore magical underground caves, swim through bubbling 'lava' rivers, zip line over lush jungle canopies, or charge through the tropical terrain on a giant 4×4.
Food and drink are all-inclusive at Xplor, so you can stock up on some much-needed energy after a morning of fun.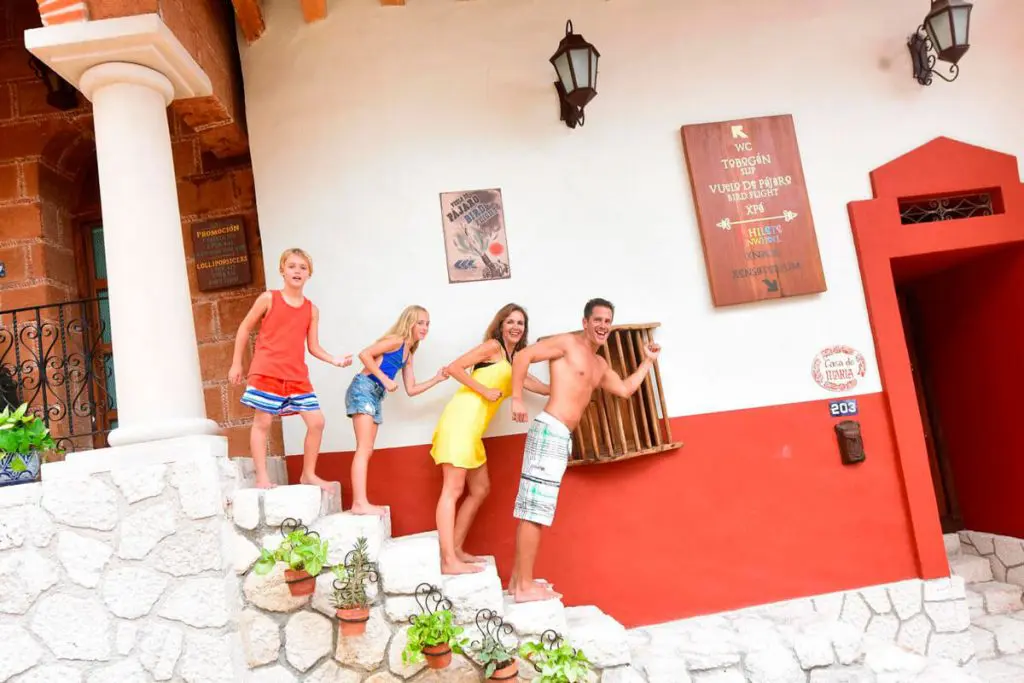 Xenses
The second place you pass will be Xenses. This is the newest park from the genius group Experiencias Xcaret, and they definitely went all out.
This park is made to completely mess with your senses. Think you know how the world of physics works? Think again.
At Xenses, you can swim through a spa like mud river, have your world turned upside down on the gigantic water slides, sip the sweet nectar of a lemon tree, and fly through the jungle like a graceful eagle.
Plus, if you book in advance you can save 10-15% on the admission price.
Xcaret
Next up is Xcaret, probably the most famous of all the parks in the Riviera Maya.
This place is a water lovers dream. You can spend the day walking around this truly stunning park, lazing on the beaches, diving into the crystal clear water, floating down the lazy river or swimming with some fascinating sea creatures.
For those of you more interested in the nonaquatic wildlife, you can visit the butterfly garden, bike along the designated trails, or watch the spectacular Mexican show.
Each ticket to Xcaret comes with a pass for a free, all you can eat lunch.
Rio Secreto
This unusual place is the next site on your journey. Rio Secreto is a magical 'crystal museum', that is home to some of the most impressive geode formations in the area.
Take a sneak peek into the geological history of the earth as you float down a glittering river littered with thousands of dramatic stalactites and stalagmites.
This underground 1km hike and swim experience is great for people of all ages and makes for a very refreshing break.
Punta Venado
The Punta Venado adventure park is next up on your way to Tulum, and this place has it all.
Not only can you ride a 4×4 through the Mayan jungle, test out your skills in the Riviera Maya's first ever bike park, ride horses along the white sand and jet ski out into the clear water, but you can also kick back and relax in the luxury beach club.
There is a very varied food and drinks menu at the Blue Venado Beach Club, so even the fussiest eater is bound to find something they like.
Paamul
This laid back beach town pops up on your map next and is a lovely place to stop off for a quick lunch.
Paamul is home to a beautiful, quiet beach, where you can soak up a little sun and cool off in the refreshing Caribbean sea.
There is also the Restaurante Paamul available, where you can enjoy a delicious meal while gazing out over the glittering, turquoise water.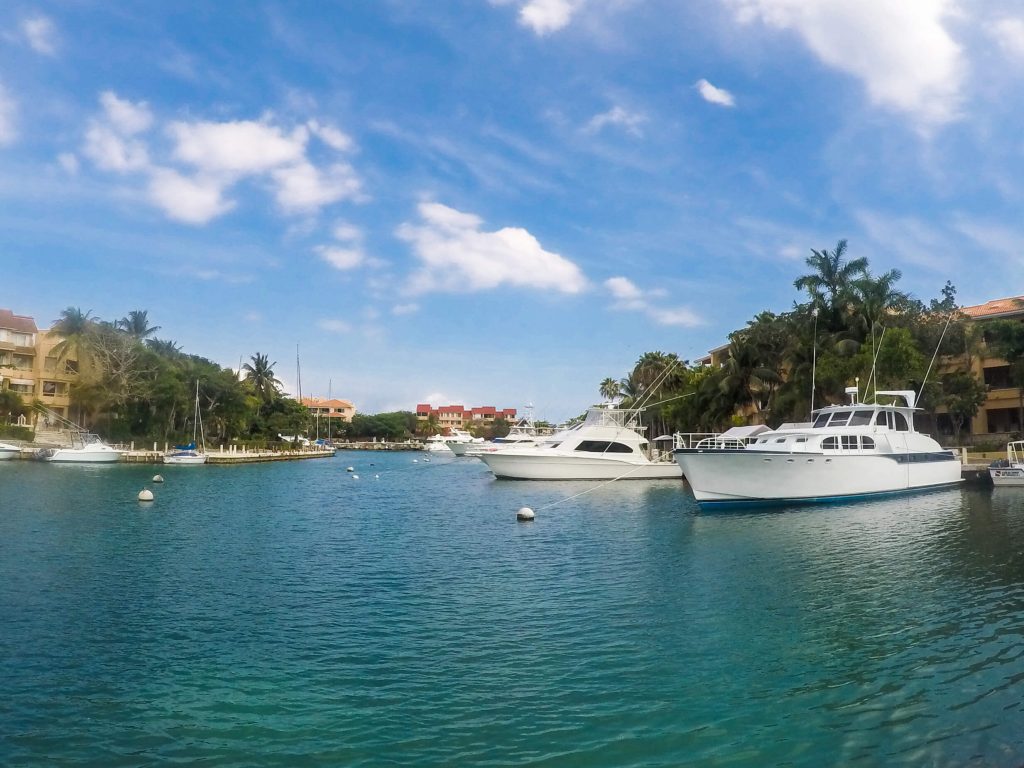 Puerto Aventuras
One of my favorite places in the Riviera Maya is up next, Puerto Aventuras.
This stunning marina town has many bars, restaurants, and shops where you can spend a relaxing afternoon.
Be sure to take a walk around the picturesque marina, say hello to the resident dolphins and manatee, and sample some of the most delicious Gelato you've ever tasted at Jessie Gelato.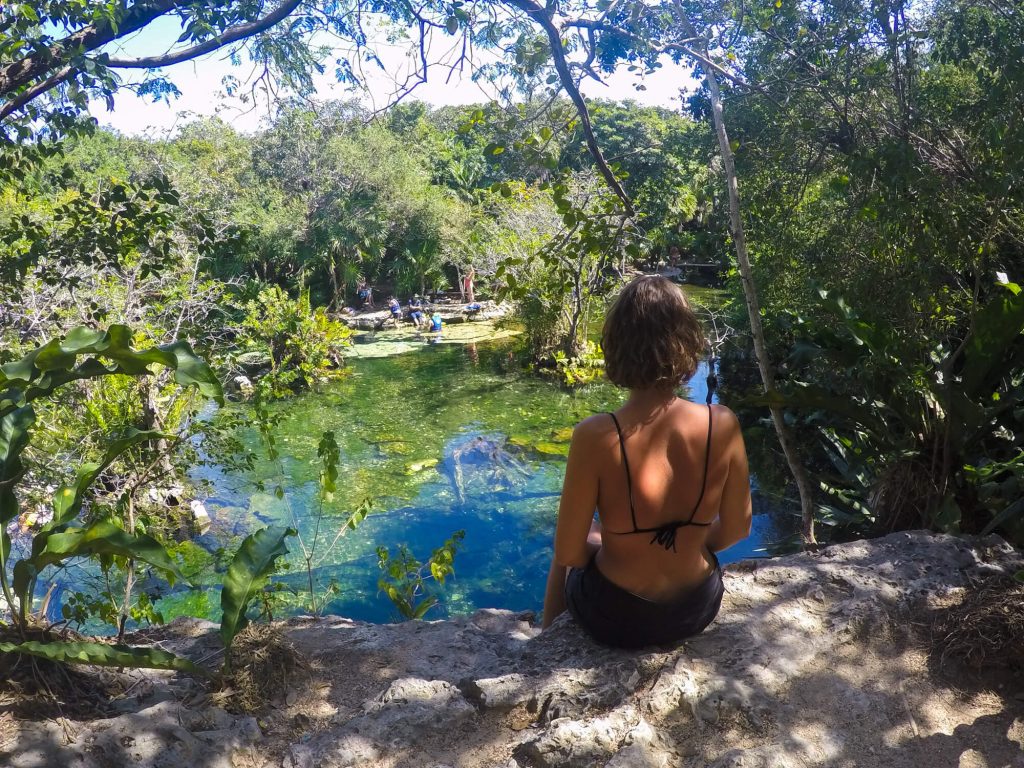 Cenotes
Cropping up next on your right will be the amazing cenotes Azul and Eden.
Many people choose to make an early morning or late afternoon stop at these fresh water sinkholes called cenotes to cool down and enjoy one of the most impressive natural wonders in the world.
Soak up a little sun on the wooden decks, snorkel with the resident fish, leap off the cliff jump platform, or simply splash around in the refreshing water.
Cenotes can only be found on the Yucatan peninsula, so it's definitely worth visiting one while in the area!
Xpu-Ha
This gorgeous, secluded beach is the next place on your journey from Playa del Carmen towards Tulum, and it's one not to miss.
There are many entrances to Xpu-Ha, all with protected, designated parking areas and beach access.
You can enjoy a beachfront lunch at one of the restaurants, take a stroll along the beautiful white sands, have a quick nap in the shade of a swaying palm tree, or take a dip in the famous Caribbean sea.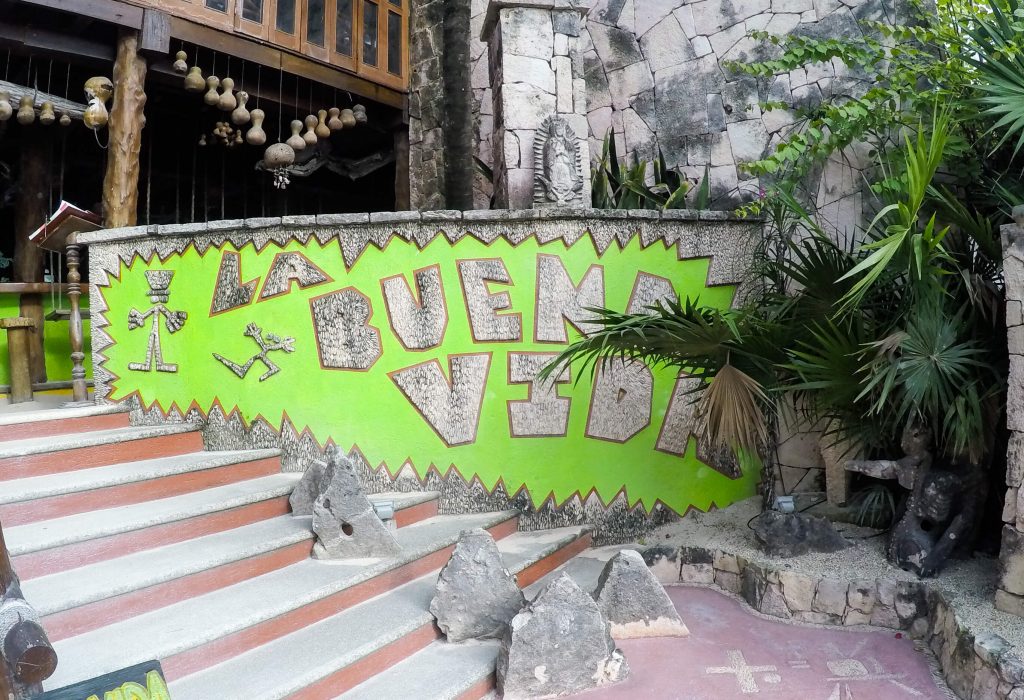 Akumal
One of the most famous stops on your journey will be Akumal.
This beach town is famous for its friendly resident Green Sea Turtles, but it has so much more to offer.
The beautiful artisanal stores and markets are a great place to pick up a memorable gem or bargain souvenir for your friends and family back home.
You can also stretch your legs with a picturesque walk through the lovely residential area of Akumal, towards the famous La Buena Vida restaurant and bar.
This is the perfect place to kick back, fill up on some delicious seafood, and enjoy a refreshing cocktail.
Jungle Place Monkey Sanctuary
Although you must reserve in advance to be able to take a tour of this wonderful place, a visit to the Jungle Place Monkey Sanctuary is well worth it.
Tours cost $80 USD, and 100% of the price goes to the protection and conservation of the beautiful Spider Monkeys that call this sanctuary home.
The work the people at Jungle Place are doing is absolutely priceless, and they are more than happy to give you an in-person tour of the site and tell you all about their daily grind.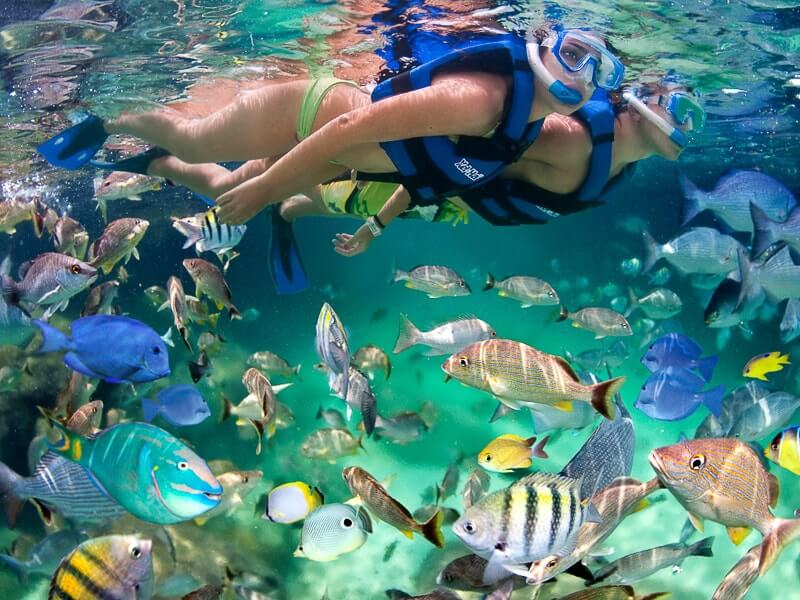 Xel-Ha
The gigantic adventure park Xel-Ha is the final attraction before you reach Tulum, and it's the perfect stop for the nature lovers amongst you.
This humongous natural aquarium is the best place to get in touch with the local wildlife and experience an underwater world like no other.You can snorkel with the tropical fish, marvel at all the beautiful endemic plant species, tube your way down the manglar river, zip line over the cool waters below or enjoy the numerous jungle trails. Food and drink at Xel-Ha are all-inclusive, so you can enjoy a big lunch before you arrive at Tulum.
Food and drink at Xel-Ha are all-inclusive, so you can enjoy a big lunch before you arrive at Tulum.
Have you traveled from Playa del Carmen to Tulum? Have you visited any of these places or do you have any to share? Let me know which was your favorite in the comments below!
---
Trending Now
You may also like