The Ultimate 1-Day Guide to Tulum – What to Do in 24 Hours
---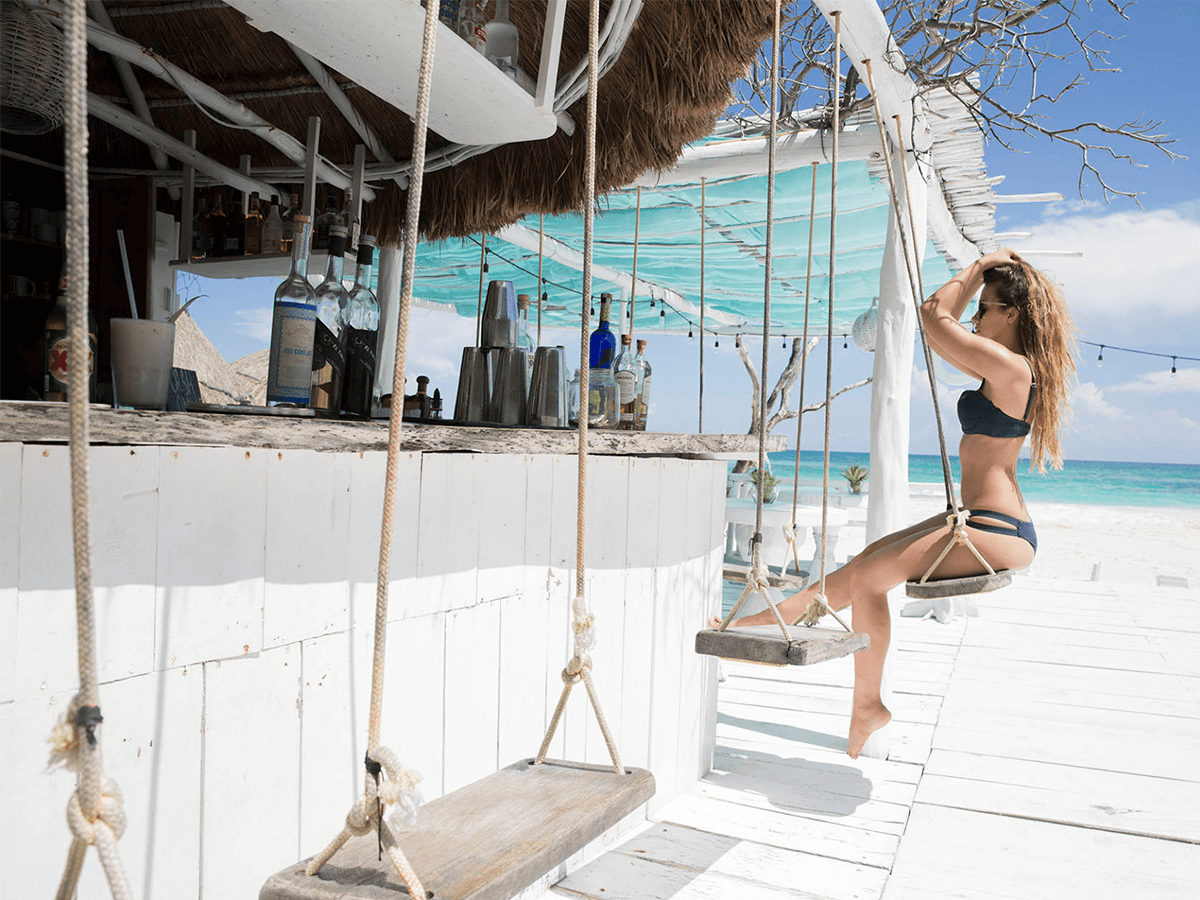 You're looking for a 1-day guide to Tulum because you want to explore and make the most of your time in the Riviera Maya?
Well done you!
If you're new to the region choosing between Playa del Carmen and Tulum can be tough, so why not do both?
They are just 40 minutes away from each other, and there are many transport links connecting the two (more on that later).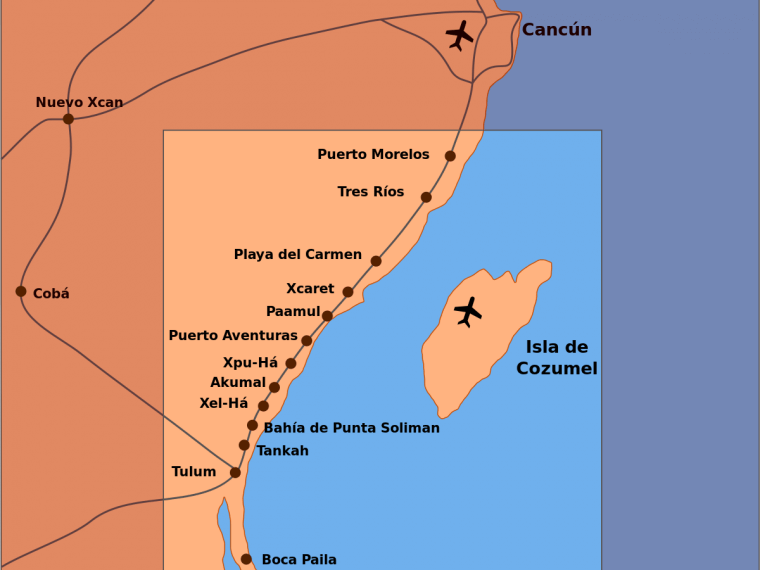 Here's the DL, since living here I would definitely advise that Playa del Carmen was the perfect base for your vacation (especially if you're traveling with kids).
Why?
Because it boasts the perfect blend of civilization, natural beauty, and convenience. 
However,  Tulum is still an untouched slice of paradise, and I'd also encourage travelers to take at least a day out of their schedule to experience this simply stunning underdeveloped town.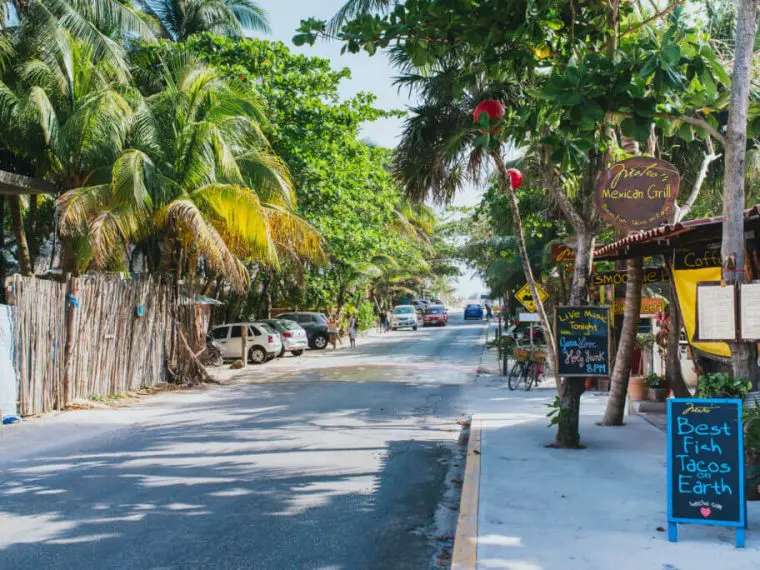 It is one of my favorite areas in the Riviera Maya and is extremely popular with younger travelers, and people who prefer a more secluded natural vibe from their vacations.
This 1-Day Guide to Tulum will include:
Food and beverage (best places to eat and drink).
Accommodation, guide, tips, and recommendations.
Experience, tour & activity guide, tips, and recommendations.
Shopping.
Transport.
If you like this post bookmark it on your phone and you can revisit it at any time during your stay.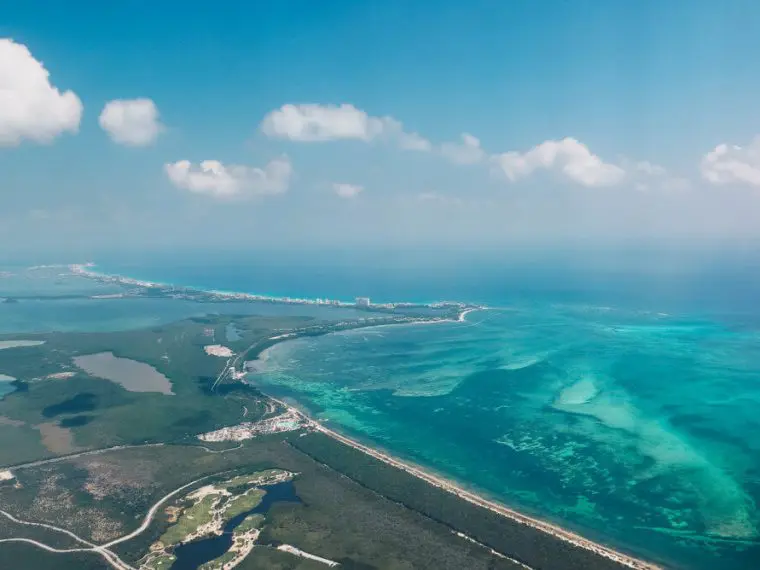 Why Tulum?
Tulum is the epitome of bohemian chic. If you are hoping to revel in nature and experience a more eco-friendly adventure, look no further!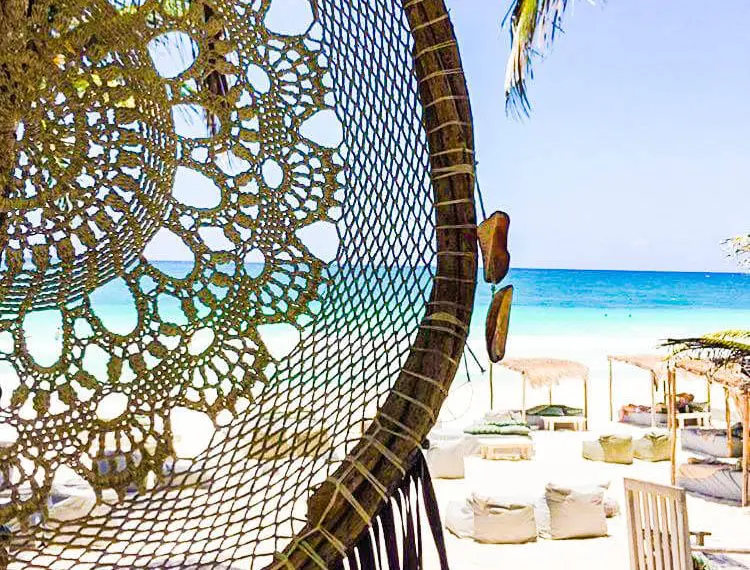 Tulum's hotel zone that can be navigated up and down the coast, with the main urban center lying a few kilometers inland. It is much less commercialized than Playa del Carmen, boasting more unique restaurants and stores.
The beach here feels and looks a lot more sublime, largely because it's scarcely populated. It's not to be missed!
Here's What the Perfect 1-Day in Tulum Would Look Like:
Follow this express itinerary step-by-step to ensure you get the very best out of your 24-hours in Tulum.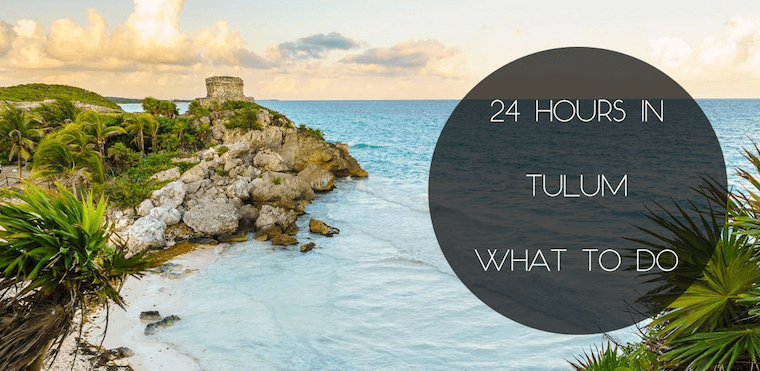 At the end of this article, I will leave the full breakdown of the optional tours, places to eat or drink, and shopping attractions that you can choose from at your own free-will.
With my help, you'll experience the best of Tulum! You'll be intoxicated by the natural beauty, meet new interesting people, and tantalize your taste buds with delicious new foods.
The Fun Starts Here!
Welcome to the Caribbean.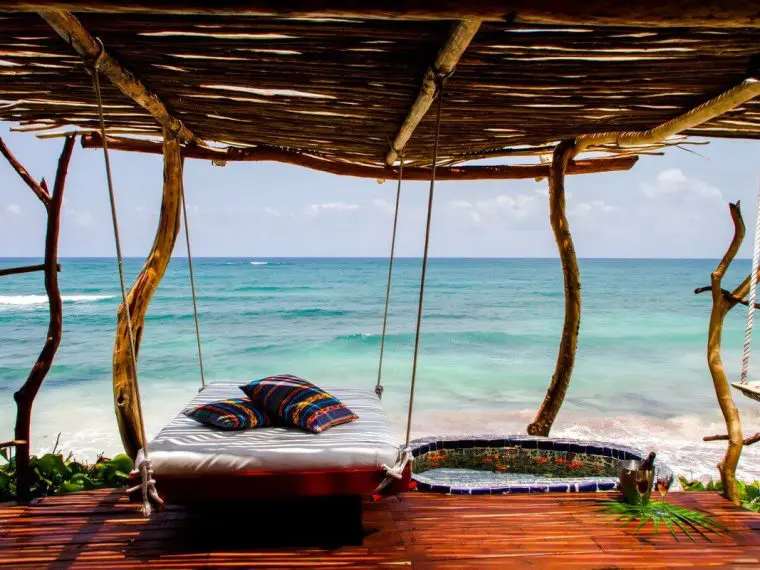 Morning (6 am – 12 pm)
7.00 am – Breakfast at Taqueria El Arbolito
El Arbolito is a little-known gem where you can eat excellent guisados breakfast tacos and drink mugs of cafe de olla (Mexican cinnamon-spiced coffee).
It's dirt cheap but serves up some of the best tacos in the region. I recommend the tacos filled with stewed chicken in mole, chicken in salsa verde, eggs in salsa roja, or El Arbolito's most famous: chicharrón prensado (pressed pork) and lomitos (pork tenderloin) in a red sauce made from guajillo chiles.
9.30 – Tulum Mayan Ruins
The old city of Tulum (Pre-Columbian Mayan walled city) is nested on 12 meter high cliffs along the east coast of the Yucatan Peninsula.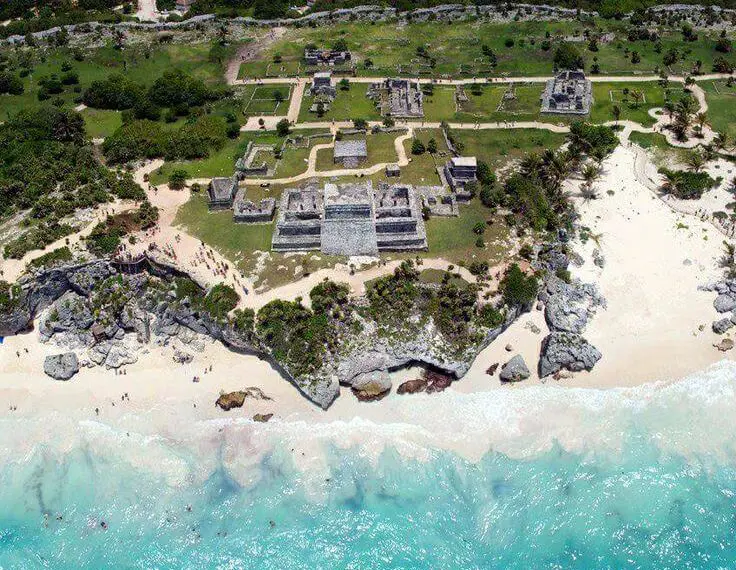 The former name of the site is Zama, meaning the City of Dawn, which was given for its location facing the sunrise. Tulum was one of the last cities inhabited and built by Mayan people, serving as a major port for Cobá.
It's a perfect start to your day. The views are breathtaking, and the beach here is incredible!
Location: It's very easy to find. Just follow the signs, look for "Zona Arqueologica". It's 1 km from Highway 307 on the left-hand side if you are coming from Playa del Carmen/Cancun and 2 km before the intersection of the highway and the Coba/beach road in Tulum.
Entrance fee: 57 pesos
Parking: 70 pesos
Opening hours: From 8 am to 5 pm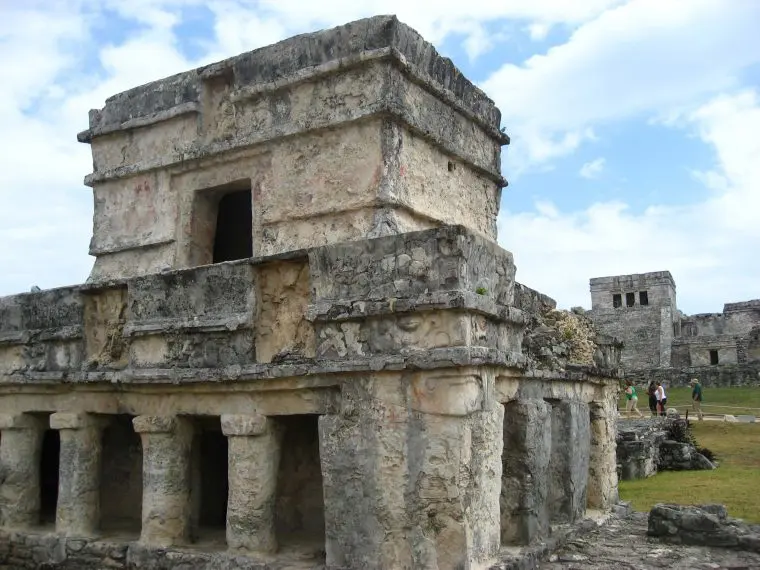 Things to bring with you: 
Swimsuit
Sunscreen
Bug Spray
Towel
Change of clothes
Camera
Afternoon (12 pm – 6 pm)
12.30 pm – Playa Maya
What better way to melt into the pace of Tulum than relaxing on one of the towns most beautiful beaches.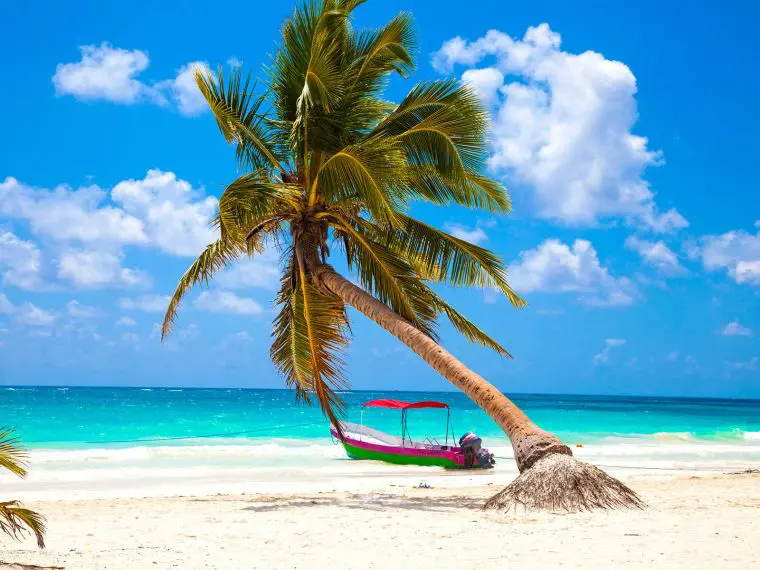 This is the same beach they bring you to if you decide to take part in our Tulum, Turtle Explorer Tour.
You'll ride out on one of these small little boats to the reef just a short distance in front, the water is still shallow but here you can observe the marine life and maybe even a turtle or two if you're very lucky. 🙂
Check out the video below to see what this particular tour entails:
Playa Maya is an iconic beach and the perfect backdrop for some stunning instagram pictures so be sure to take your phone or camera.
2.30 – Lunch at Coco Tulum

Here they serve up gorgeous ceviches, seafood, tacos and more!
They also boast a great beverages menu.
This place really livens up in the late afternoon/night, CoCo beach is famous for hosting big-name DJs. 
Prices are not dirt cheap but the view and location make up for it.
Spend your afternoon lazing in the hammocks, beach chairs, or swings.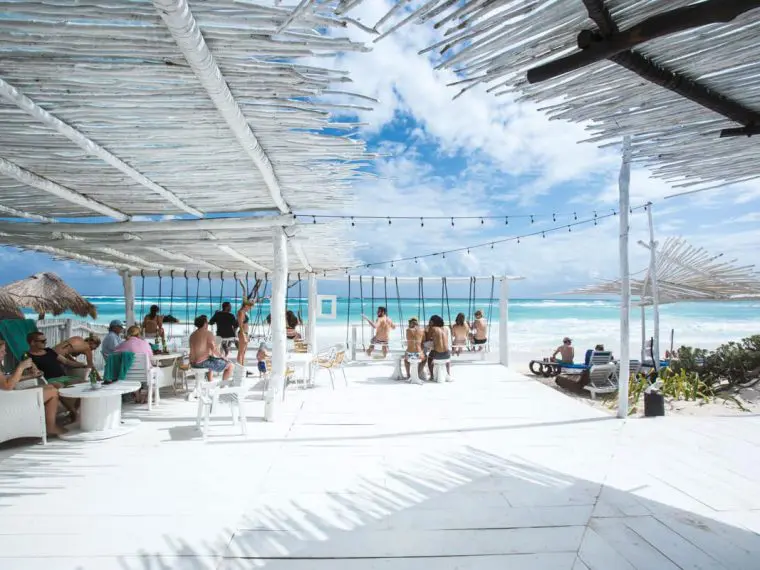 4.00pm – Stroll the Hotel Zone and do a spot of shopping
The hotel zone in Tulum is extremely quaint and still possesses an intoxicating jungle vibe.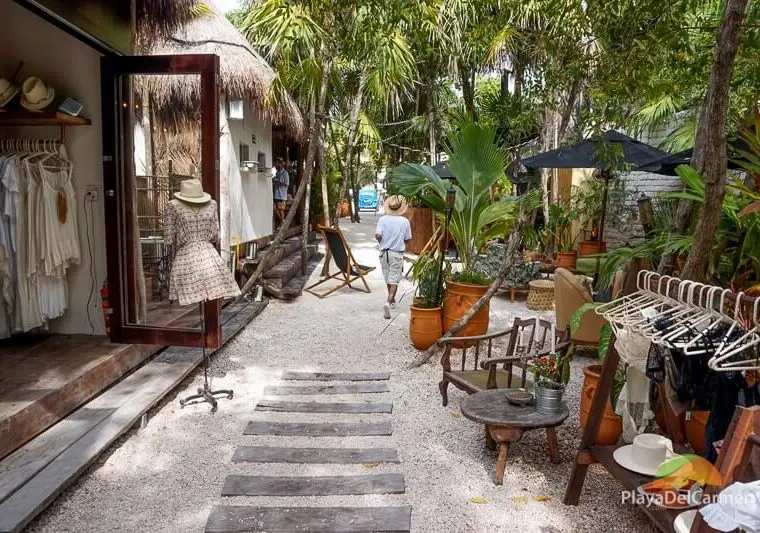 The natural decor and structures of the beach clubs, shops, and hotels make it hippies paradise.
Here you are guaranteed to find some unique buys and some extremely 'out there' cafes. You will see that many people prefer to rent bikes and cycle the length the hotel zone, this might also be a good option for you too :).
However, you might miss some of the more hidden places along the hotel zone so if you do enjoy walking, take a nice stroll who knows what you may find. 😉
Evening (6 pm– 12 am)
7.00 – Dinner and Nightlife at Mezzanine Thai Restaurant & Martini Bar

Once you've freshened up at your accommodation time to head out for some delicious food and drink.
This place is famous for its delicious cocktails and Thai cuisine. They have indoor and outdoor seating, and the views from outside are spectacular, particularly at sunset, so don't miss out!
Food & beverage guide, tips, and recommendations
Considering the size of this small beach town Tulum is not short on restaurants and cafes even if you were to stay here two months I doubt you would still manage to get around them all.
Here are some of my favorites.
1. El Camello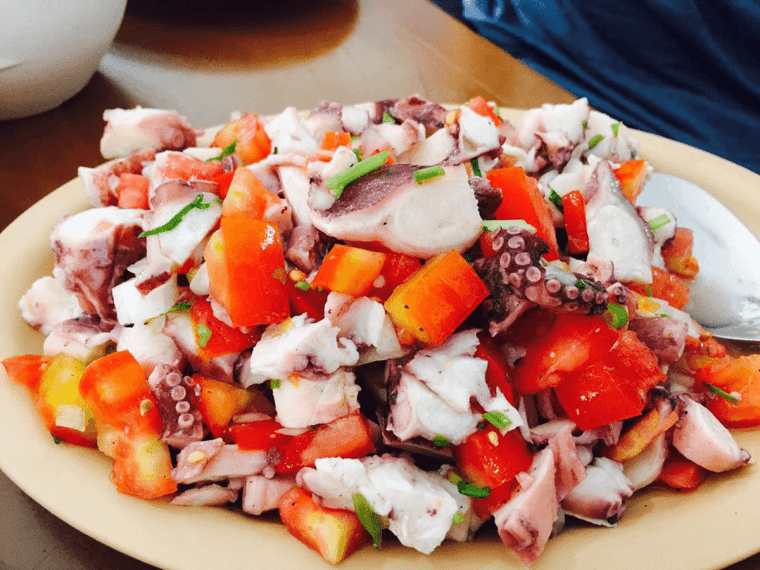 Looking for excellent seafood? Look no further. El Camello is FAMOUS for it's cheap, fresh, ceviches. This is the most celebrated marisqueria in Tulum, some people say it is the best in Mexico! ?
2. El Gourmet
El Gourmet is a small coffee shop run by a sweet local family. It's the perfect place to stop off for some coffee, cake, and snacks.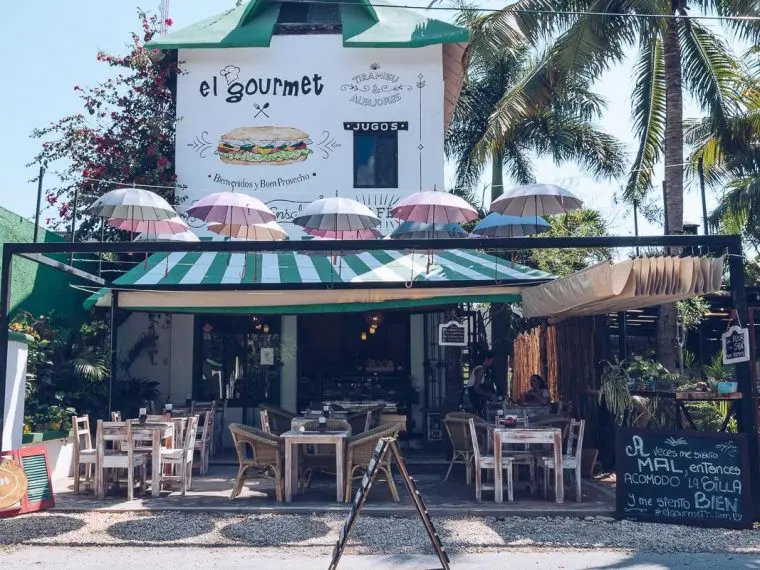 They sell homemade pastries, cheeses, ham, sandwiches, and other yummy treats.
Accommodation, guide, tips, and recommendations.
So you're here for one night? Or maybe just a few? I'll break down my top three accommodation recommendations in terms of budget so you can find the perfect place to rest your head at night. 🙂
Low budget: The best budget hostel in Tulum is called 'Mamas Home'!
Dorm beds start from $12, and private rooms from $16. 
It's centrally located just three blocks from the bus station and is surrounded by many great restaurants and bars. The perfect place to make new friends and hang out.
Despite being in such a convenient location, it still sits on a quiet street where you can enjoy a peaceful setting after a busy day out on the town.
Medium Budget: Dreams Tulum is the best all-Inclusive resort in Tulum and is reasonably priced.
Only minutes away from the Mayan Ruins you can explore the best the area has to offer,   the only downfall is that you are not as close to the hotel zone of Tulum or the restaurants or bars.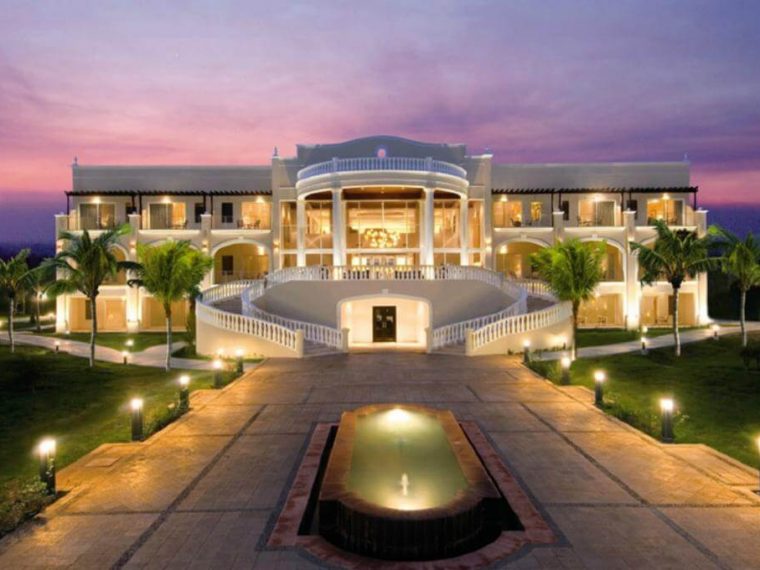 However, the Dreams Tulum offers families, couple, and singles the perfect beachfront setting for the ultimate getaway. With 6 restaurants, 24-hour room service, 7 bars and a white sandy beach there's no better place to stay.
Luxury Budget: For the ultimate relaxation experience look no further than the Azulik hotel in Tulum.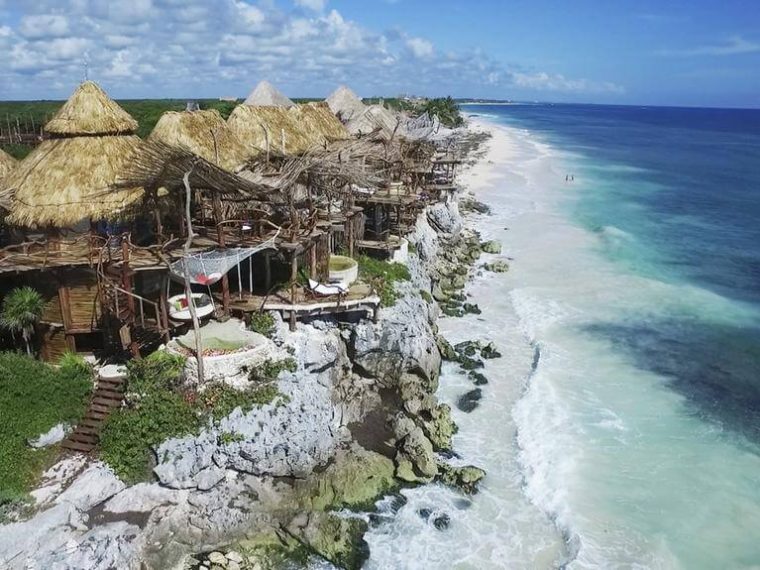 I know, WOW, right?
This adults-only eco-resort and Maya spa is a private beach resort and Mayan Wellness Centre.
It features a secluded, guest-only, clothing-optional beach at the south end of the property perfect for sunbathing or swimming.
Experience, tour & activity guide, tips, and recommendations.
With so many things to see and do in Tulum, it's often difficult knowing where to start.
Depending on how much time you have in Tulum be sure to check out the following!
1) Tulum Jungle Gym: Who says just because you're on vacation you don't have time to keep your fitness goals alive?
This little-known gem is a one of a kind outdoor fitness experience. Made out of natural materials it provides a unique opportunity to train with nature, in nature.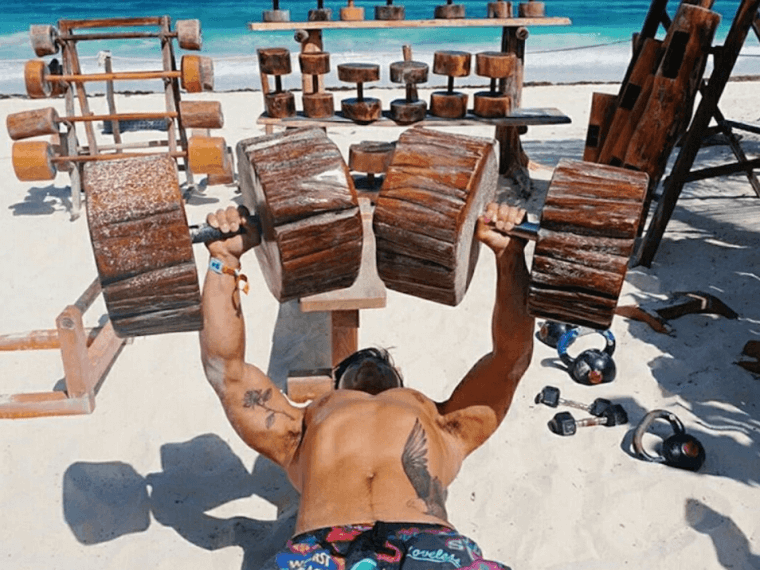 It's unlike any other workout experience you will have seen, read more about it in our Tulum Jungle Gym blog.
2) Tulum, Cenotes, and Turtle Explorer:
The perfect tour for snorkeling lovers and history mavens.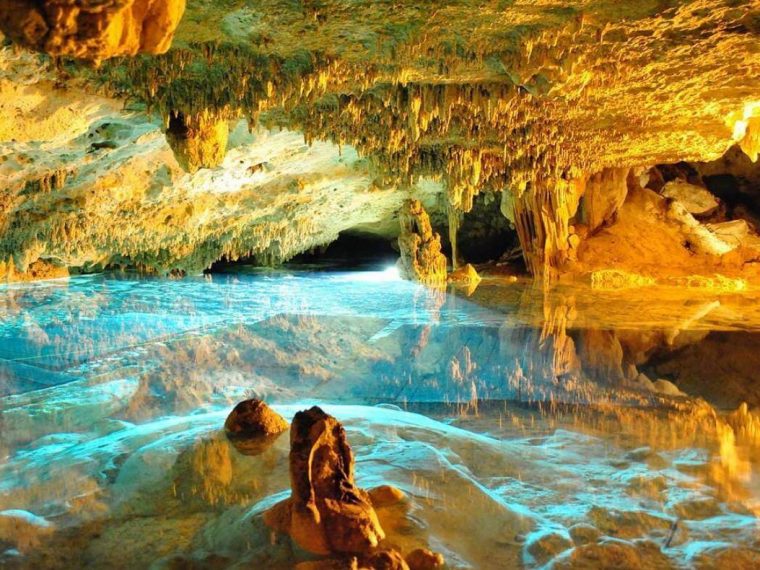 On this tour, you'll journey back in time to the ancient Mayan Ruins and learn all about the fascinating histories of they came to be.
From there you will explore the magical underwater world of Mexico as you snorkel in the crystal clear waters of a beautiful cenote.  Then it's back out into the sun where you'll head to the ocean in search of coral reefs and vibrant marine life.
I recently wrote an honest review of the Tulum, Cenotes, and Turtle Explorer tour,  read it here.
This particular tour is awesome for adventure lovers and thrill seekers!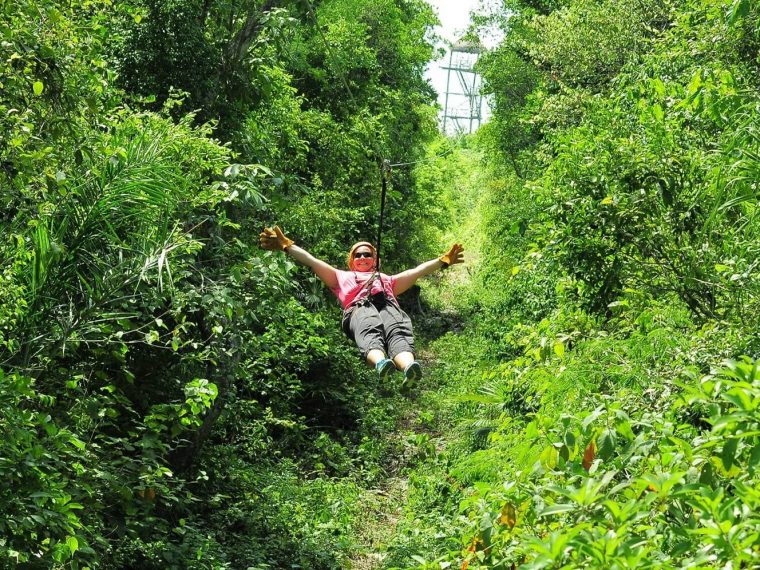 In the morning you'll explore the Mayan Ruins alongside a professional guide who will inform you about all the fascinating histories that shroud this wonder of the world, then you'll zip-line your way through the Mayan jungle, before rappelling into a beautiful cenote.
Lunch is provided. 
Read our top tips for this tour here. 
Shopping
Tulum is a shoppers paradise, especially if you love searching for alternative and unique gifts for your loved ones or yourself.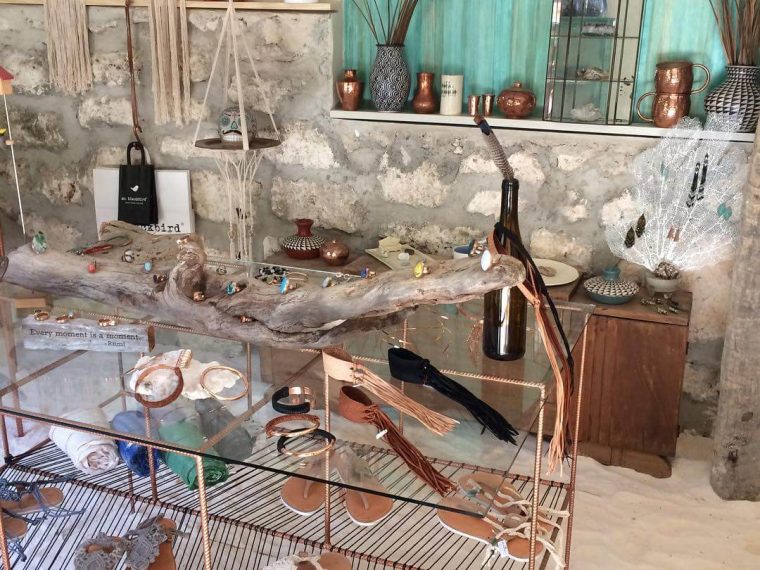 Be sure to check out these gems along the hotel strip in Tulum:
Mr. Blackbird ( this shop carries a dazzling range of gemstone jewelry and bright crocheted handbags).
KM33 (one-off handmade bags, wallets, and hats).
Coqui Coqui (perfume).
Josa Tulum (has an array of colorful floaty kaftans that can be worn from day to night).
Transport
Now we've really sold it to you, you're probably wondering how the hell do you get to Tulum!
Well, I'm pleased to inform you it is very very easy to get to Tulum from Playa del Carmen. You actually have 3 options. 
1. ADO Bus. Departs from Playa del Carmen every day you can check the times on their website here.  The price of a one-way ticket is 66 pesos. ADO buses are very comfortable and fast.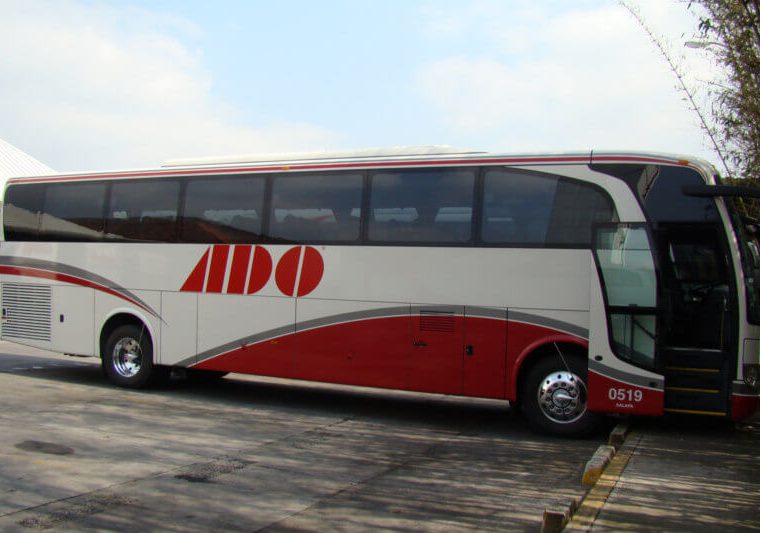 2. Colectivo. Colectivo – minivans used by locals to get around within and outside the town. It's a quick and cheap way to get to the desired destination. It's less comfortable than ADO buses and doesn't have AC but is still safe. The Colectivo to Tulum runs every day between 5 am to 10 pm. It leaves from Calle 2 between 15th and 20th Avenue every 15 minutes. A one-way ticket will cost you 40 pesos.
3. Car. If you prefer to travel without using public transport, as in any country of the world you can rent a car. Lucky enough for you we sought out the best car hire service for you, check out their prices and car rental information here. 
You may be pleasantly surprised ;).
Need your questions answering?
That's what we are here for. Call us today at our toll-free number +1 888-537-9797
Or, alternatively, you can email us at customercare@playadelcarmen.com 
We hope to hear from you soon.
Tulum is a beautiful place we hope you enjoy it as much as we do.
---
Trending Now