10 Fun Things to do in Playa Del Carmen When it Rains
---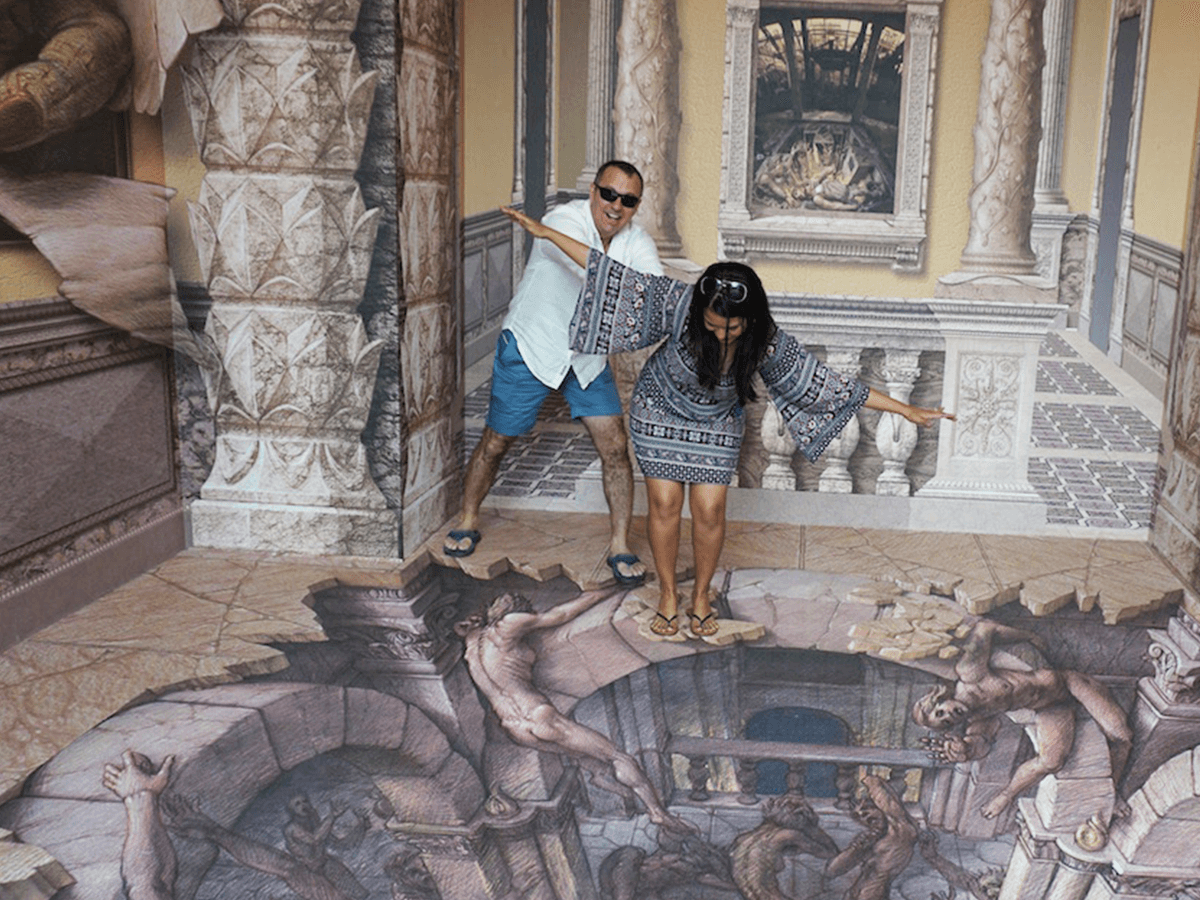 It's mainly all sunshine and blue skies here in Playa Del Carmen.
But when it rains, it pours.
That said, even during the rainy season, you will be able to enjoy the beautiful, paradise beaches, outdoor activities, site seeing, and much more.
However, if you are planning to vacation here between the months of June-October be sure to pack for the occasional rainy day.
I'm from England, but live here in Playa.
It's nothing like that cold rain that soaks you to bone.
For us expats, it's actually a nice welcome break from the heat.
As a tourist, we realize it can be a little frustrating. With so many things to do in Playa del Carmen to choose from, here are my favorite things to do when it rains!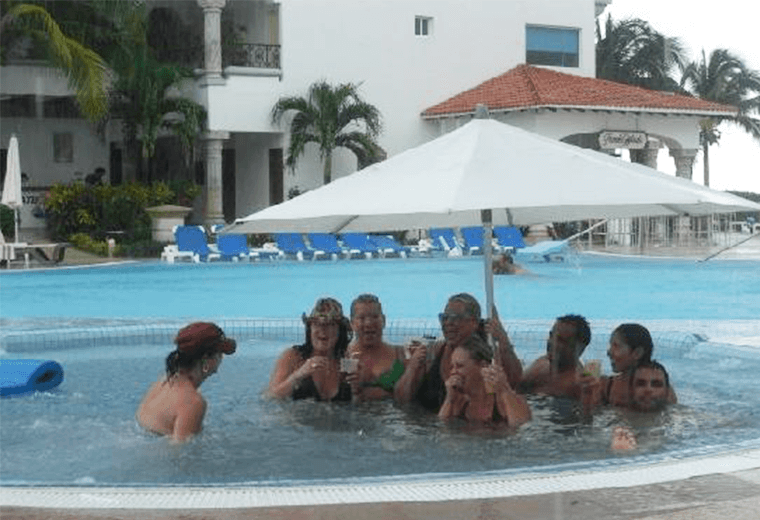 Things To Do When It Rains
You may be surprised to learn that there are tons of things to do inside and outside when it rains. You will often find that it rains heavy here for an hour or two and then stops completely.
1. Rio Secreto
Unlike many places around the world, rain doesn't necessarily mean you have to be stuck inside all day.
When the rain falls, nature beckons you to explore here in the Riviera Maya.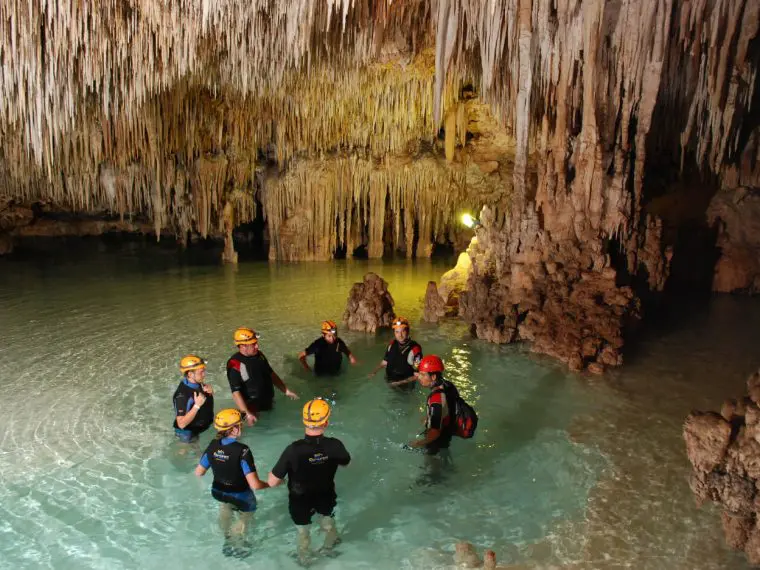 Rio Secreto is a sensational underground river. Here you can wade, swim, and walk your way through the tunnels of the cenote. 
You will be stunned by the impressive stalactites, stalagmites, and rock formations.
As it is underground, you will be sheltered from the rain but you can still enjoy the fresh water of this magical underwater world.
Book in advance and save up to 20%! Round trip transportation can be arranged.
2. Selvatica Gimmie All
If you don't mind getting a little wet and wild, the Selvatica Gimmie All tour is tons of fun in the rain. Get ready to make a rumble in the jungle!
From exciting zip lines, mud-splattering ATV courses aboard offroad Polaris, and a swim, splash, and jump into a stunning freshwater cenote, the Selvatica Gimme All tour will satisfy adventure-seekers of all levels.
The jungles here in the Riviera Maya are an understated part of paradise, they house some of the most fun, and beautiful natural wonders you've ever seen.
As a member of the Selvatica Tribe, you can fly across the jungle along the parks 12 different zip line circuits.
Along the way, take the leap on the rope swing and show off your best Tarzan impression.
Then, race through the jungle aboard state-of-the-art Polaris ATV's as you slip and slide around the circuit.
Finally, finish up the adventure with a dive, jump, and swim in a beautiful open cenote.
Afterwards, you'll have time for a delicious lunch and some relaxation time under Selvatica's large palapa.
3. Jungle Buggy
Get down and dirty on my favorite tour of them all (it's, even more, fun in the rain). The Jungle buggy Adventure!
This tour is different in the sense that it is the perfect blend of adventure, discovery, and a chance to do some good in the world.
First off,  you get to explore the dense Mayan Jungle as you drive your own buggy through the fascinating trails. Perfect for petrol heads. It's guaranteed to fill you with just the right amount of adrenaline for an unforgettable action-packed day.
 Secondly, discover what lies beneath in the mystical and magical underwater world, unique to this part of the world.
Lastly, open your eyes up to a whole new side of Mexico. Get involved with a local community and provide food to an impoverished neighborhood.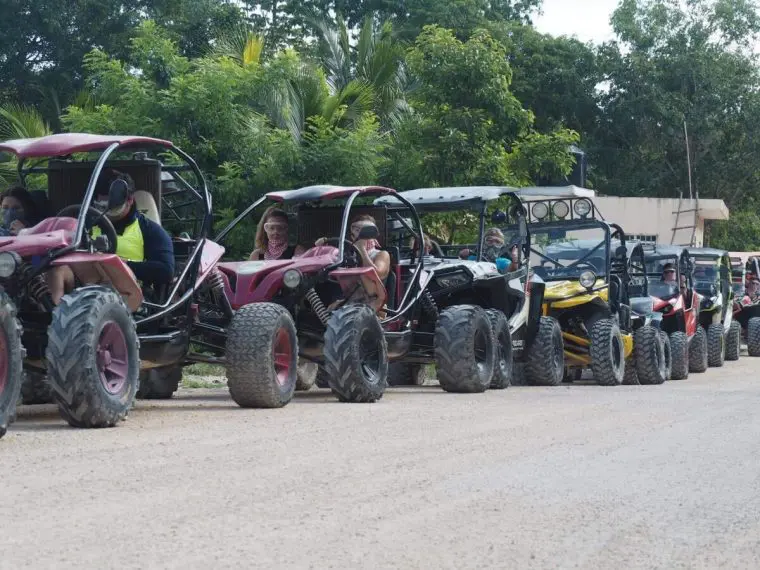 This tour is unique because it gives you the opportunity to become more by giving something back. I promise you it is an experience that will leave a handprint on your heart forever.
Don't miss out! Get 15% off Jungle Buggy here. 
4. Go To The Movies
You can't beat a rainy day at the cinema with your favorite film and some good munchies.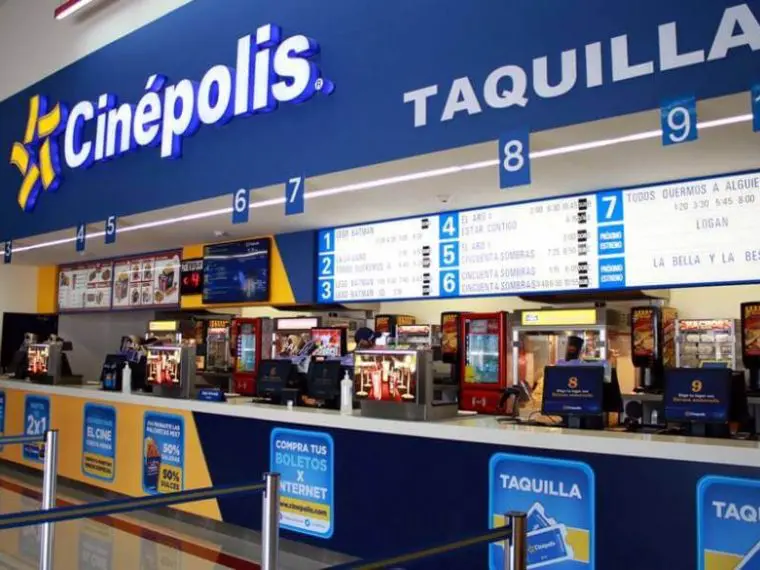 Believe it or not, most movies screened in Mexico are in their original version and subtitled. It only tends to be children's movies are dubbed.
There are plenty of films to watch in either of the two movie theatres found in Playa del Carmen: Cinemex in Centro Maya, or Cinepolis in Plaza las Americas.
5. Go Shopping
Before or after your cinema trip, while you are already in Centro Maya or Plaza Las Americas, why not do a spot of retail therapy? Both malls are probably not as big as you are used to at home, but they have plenty of shopping and food available.
I would also highly recommend going to Quinta Alegria plaza located on 5th avenue. 
This Plaza is open but offers some shelter from the rain to walk around.
6. Get A Massage
This is definitely my guilty pleasure in Playa del Carmen. I can't even use the 'I'm on vacation' excuse anymore.
There really is no better way to rejuvenate your body and mind. Playa del Carmen is full of skilled masseuses who have mastered the art of relaxation. The best thing about them is that if you are willing to venture off from the fairly pricey 5th avenue you will find inexpensive INCREDIBLE massages.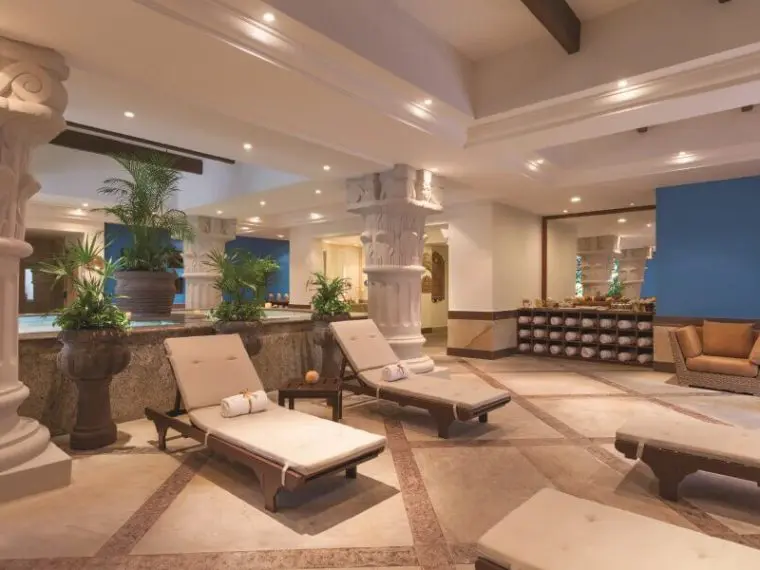 Read our "7 Incredible Masseuses in Playa Del Carmen That Will Make You Feel like a Pampered Goddess"  blog to find out where our favorite hot spots are.
7.  Have a Long Breakfast, Lunch, or Dinner
Playa del Carmen boasts a ton of inexpensive, quirky, breakfast, brunch, lunch, and dinner places.
One of my favorite things to do with my friends when I wake up to rain on a weekend is to venture off to a cute breakfast place, although it's probably around the brunching time when we arrive.
In case you wanted a few pointers on places to go here's 10 delicious breakfast places we can recommend in the area. 
While you're here immerse yourself in the Mexican culture and get a real Mexican breakfast if you've had too much tequila the night before I'd highly recommend Chilaquiles.
It's a traditional Mexican dish consisting of corn tortillas cut into quarters, lightly fried, and mixed with red or green salsa, sometimes pulled chicken is added to the mix and is commonly garnished with cheese, onion rings, and avocado slices. Delicious! You'll be brand new again in no time.
8. Party! 
Don't let it rain on your parade. 12th street is waiting for you. This is where all the best bars and clubs are, so don't stay in just because of the weather get on your dancing your shoes and let loose!

This is always my safe bet for a weekend, usually, I like to explore different areas of the Riviera Maya, but if it rains all day I tend to take a time out and rest and go out to party at night so it doesn't feel like I wasted my day.
If you're here on vacation you have to try out Coco Bongo, the party doesn't start until 11 pm which means you've got plenty of time for a siesta in the day.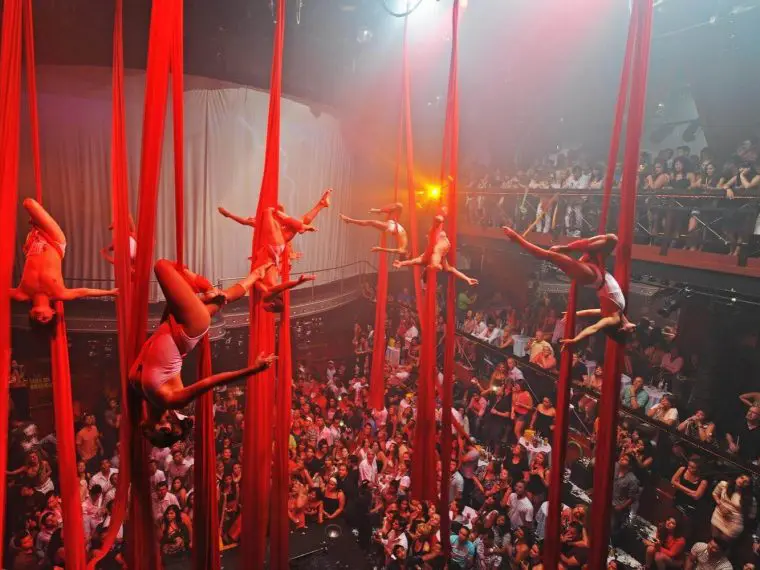 Don't fancy Coco Bongo? How about Cirque de Soleil!
It's even better when you wake up to the pitter patter of rain when you've got a fuzzy head, it only means one thing, an extra hour in bed!
9. 3D Museum Of Wonders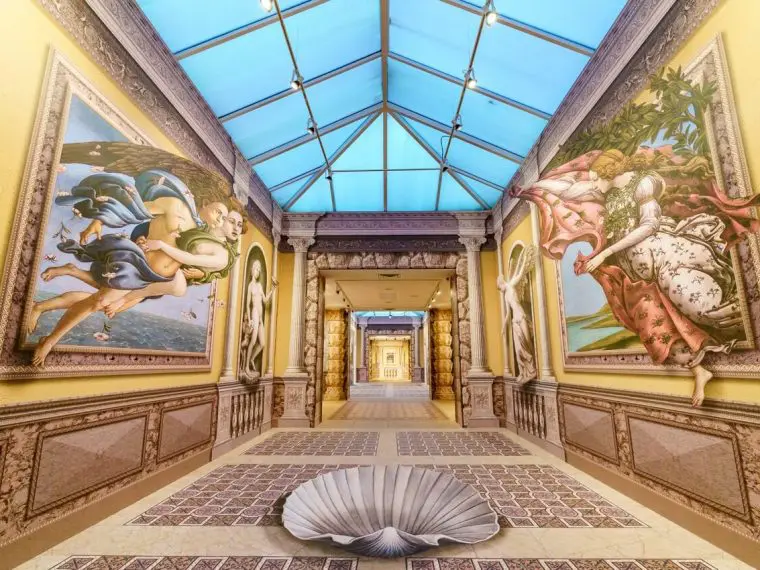 This museum is indoor and full of hilarious photo opportunities. The building has been designed so it looks like all of the paintings are alive. It's actually quite freaky, but if you have an ounce of creativity in your being you will be able to get some totally instagrammable shots. Trust me, this place is a must if it's raining outside.
10. Aquarium
Open from 11 am – 9 pm every day, at this aquarium you can witness over 200+ species of marine life. It's a lovely day out and your kids are sure to love it.

It's right by 5th so hopefully by the time you've had your dose of aquatic fun the sun will be shining again and you can take a leisurely stroll down 5th.
It's also very close to Quinta Alegria so if it is still raining you can enjoy a spot of shopping. Why the hell not! You are on vacation after all.
If you liked this post be sure to SHARE it with your friends and family.
Do you think we missed anything? Feel free to let us know your thoughts in the comments section, we would love to hear from you.
Interested in booking?
If you are interested in booking any of the tours covered in this article be sure to give the PlayaDelCarmen.com team a call on our toll-number +1 888-537-9797
Or
Alternatively, contact us via email at customercare@playadelcarmen.com 
---
Trending Now