10 Tips on How to Playa del Carmen with Kids
---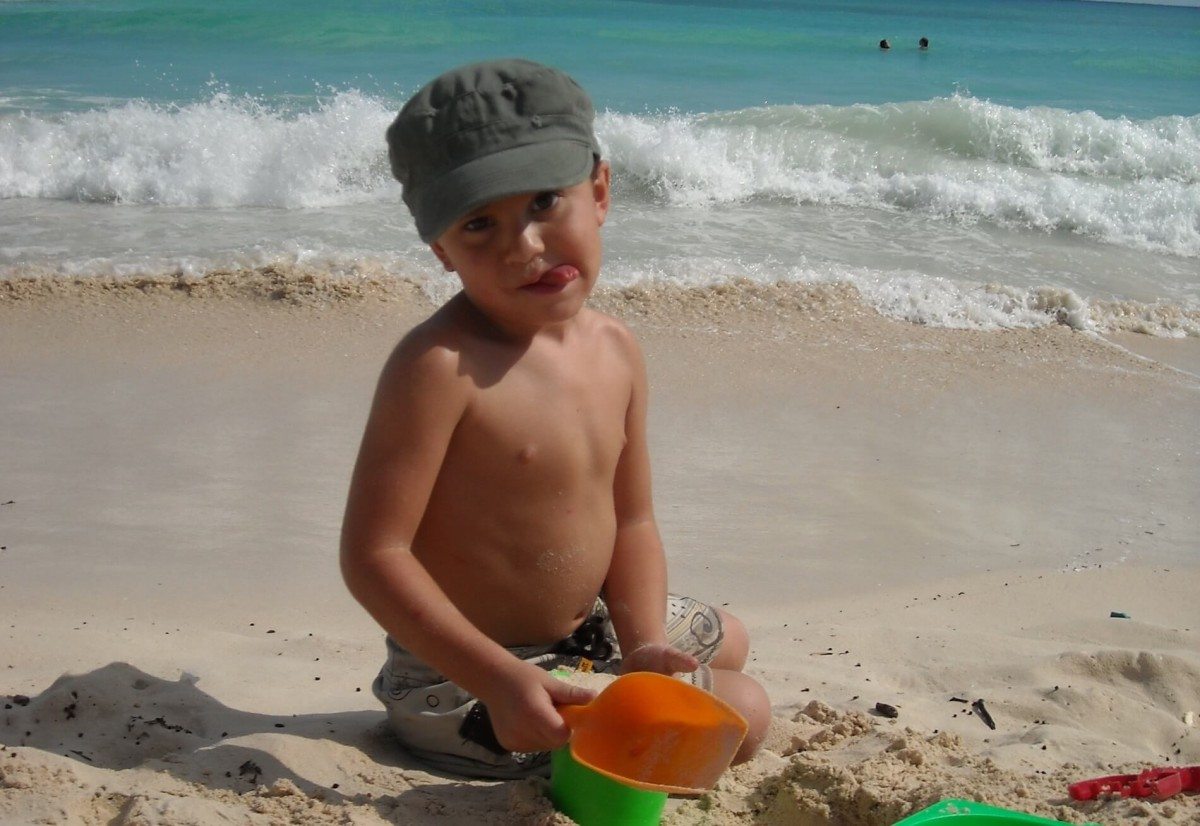 Let's face it, having kids isn't easy, heck, being a kid isn't easy.
Traveling with your kids sure the hell ain't easy.
But….
It's also one of the richest, most fulfilling experience families and kids can have.
Traveling opens up new doors, unique ways of seeing the world. It breaks down barriers and opens up a healthy curiosity for people and things outside of our comfort zone.
And it doesn't have to be any more complicated than it already it is.
With some simple planning, you and your tiny terrors can take a Playa del Carmen vacation and actually enjoy the experience.
10 Easy Tips on How to do Playa del Carmen with Your Kids
So what do you need to do to make it less painful and more enjoyable?
Do it right. Think it through. But above all, allow yourselves to enjoy the experience. Especially the kids.
Here are our 10 tips.
#1 Choose the Right Hotel
It's easy to find a hotel that claims to be family-friendly.
However, simply allowing children to stay at a hotel doesn't necessarily mean that management and staff have neither the kids well-being nor the parents' sanity in mind.
When choosing a hotel, make sure the activities and amenities are also geared to keeping children entertained.
Otherwise, you risk turning your dream vacation into a trip from hell.
Be sure to check out our list of 6 best kid-friendly hotels in Playa del Carmen.
Finally, if your kids are picky-eaters and you prefer a little more privacy than a large hotel allows, consider a Playa del Carmen vacation rental.
With fully-equipped kitchens and all the amenities of a modern home, you can recreate a comforting, home-like atmosphere in Playa del Carmen.
#2 Plan your Airport Transfers
Don't let something so essential like getting to and from the Cancun airport to Playa del Carmen be something that gets forgotten while trying to plan so many different aspects of your trip.
The last thing you want is to arrive at the airport with tired, cranky kids and still not know how you are going to get to your hotel.
Likewise, you don't want to be stuck at the hotel on your last day trying to catch a cab back to the airport.
Be smart, plan ahead and avoid the stress.
For more information, check out our Cancun airport transfers.
And remember, be sure to let us know if you need a car seat. We provide them free of charge!
#3 Carefully Select Your Activities
The key here is to find age-appropriate activities that are also in line with the type of things your kids like to do.
In addition, time is of the essence.
For instance, perhaps the entire family wants to visit Mayan ruins and learn about the fascinating history of these noble people past and present.
However, a trip to Chichen Itza, a New Seven Wonder of the World, may be too stressful due to the length of the tour (around ten to eleven hours in total).
A trip to Tulum, on the other hand, that majestic fortress overlooking the Caribbean Sea, only takes about two hours and can be combined with a visit to Xel-Ha Park.
For more information, be sure to check out our excellent piece on 13 kid-friendly activities in Playa del Carmen as well as these 10 awesome tours for families.
#4 Make sure you have all the documentation
You may think to have tickets and passports, but there are a few other things you may need to consider.
Make sure all passports are valid for at least 6 months from the time of the return flight.
Furthermore, make sure you scan all important travel documents and send yourself a copy via email.
For families traveling with only one parent, you may want to get a notarized letter signed by both parents granting permission to travel.
When possible, have the letter translated into Spanish. Likewise, be sure to bring a doctor's prescription for any medication.
#5 Be Ready for the Tropical Climate
Let's face it.
These stunning white sand beaches, mesmerizing blue hues of the Caribbean Sea, and verdant jungle foliage come with a price.
Just like heat, humidity, and flying insects come with the territory.
So what do you do about it?
Use common sense.
Always keep children's skin covered in light clothing, use biodegradable sunscreen as well as biodegradable insect repellent, especially during dawn and dusk hours when mosquitoes feast.
Furthermore, be conscious of the need to stay hydrated and make sure young and old drink enough water (and not just margaritas, parents!).
#6 Set the Example
Let's face it, kids are sponges.
Even when they seem distracted or uninterested, they observe our behavior and mold theirs based on how adults act and treat one another.
Traveling to a foreign country implies an even higher level of absorption.
Being placed in a foreign environment means paying even more attention to the nuances of our behavior.
So keep up the good parenting and set a good example abroad as well.
Be respectful of the people you interact with, make efforts to speak Spanish, and respect the environment.
What you do will heavily influence your kids interest in people from other cultures and whether they show curiosity and respect or ambivalence and disrespect.
For instance, and as someone whose eyes are bigger then his stomach I know personally this one is a challenge, don't take more than what you can eat from the buffets.
Likewise, treat the area as respectfully as you would your own home.
If you want to take it even a step further, you may want to avoid attractions that involve captive animals.
Check out our blog for ideas on things to do that are better than swimming with dolphins.
And if you'd like to encourage kids to get involved in supporting the community, reach out to our travel specialists for a list of possible ways to get involved and make a difference while on vacation.
#7 Know Your Airline Fees
Be sure to check for any additional airline costs for seating and/or extra luggage.
Recently, some airlines have found ways to charge families more money just for being able to sit together.
Likewise, additional luggage such as strollers or special car seats can incur extra fees, so check with your airline at least a week before your flight to make any necessary arrangements.
#8 Have Kids Keep a Travel Journal
The great 14th Century Moroccan traveler and scholar Ibn Battuta coined one of the most famous inspirational phrases in the world of travel:
"Traveling – first it leaves you speechless, then it turns you into a storyteller."
The profound encounter with a different culture and with oneself is one of the greatest gifts of travel.
Encourage your children to keep a travel journal, writing and drawing about those newfound friends, that fun activity, or what she or he felt when entering into the Caribbean Sea for the first time.
You never know, your child just may be the next Ryzard Kapuchinski.
#9 Teach Them to Use the Camera
We all know the saying that a picture is worth a thousand words.
Empower your kids with the magic of photography.
Let them get out and explore, document, and share their unique perspective on the people, places, and sights of Playa del Carmen.
It will make both you and them proud, and perhaps cultivate their interest in a future hobby or profession.
#10 Stay Positive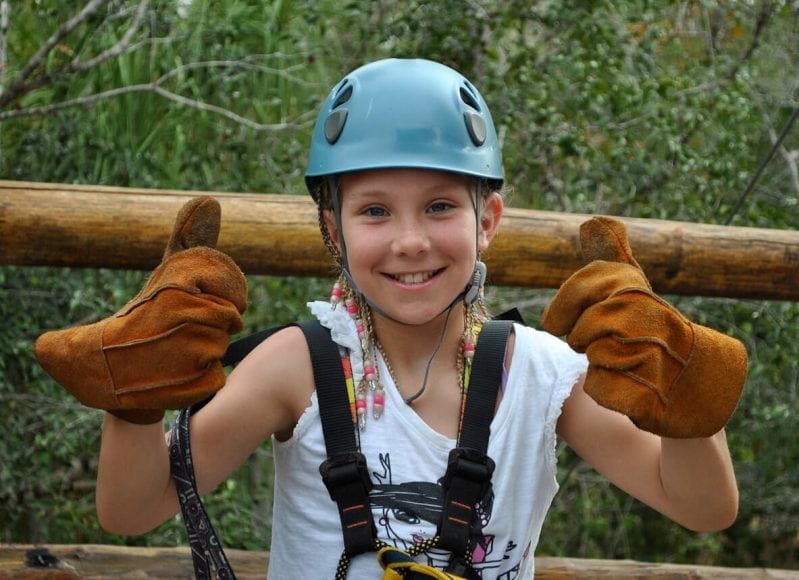 Breathe. Relax. Focus. Repeat.
Traveling is a challenge, and even more so with kids removed from their routine and environment.
Be patient, and allow your kids to be just that. Let them explore, try new things, and meet new people.
Empower them on their journey through a new culture.
Need some more family-friendly vacation advice?
Give us at PlayaDelCarmen.com call toll-free at 888-537-9797!
Our travel specialists can get you the best deals on family-friendly hotels and family-friendly tours.
---
Trending Now
You may also like