COVID-19 FAQ – How to Vacation Cancun & Riviera Maya (2023)
---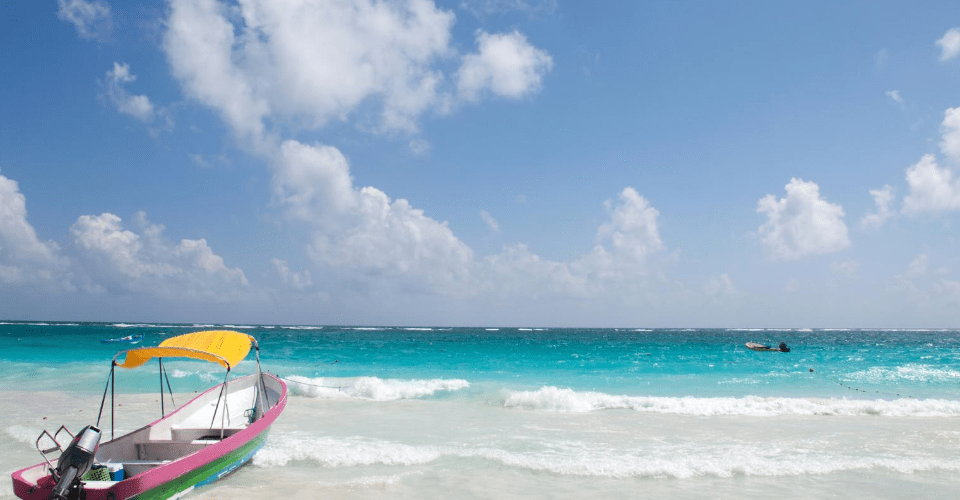 Discover all the answers you could ever need to the most FAQs surrounding COVID-19 in Cancun and the Riviera Maya right here!
Many of you are ready to travel again…
But before you book and steal a great deal, at PlayaDelCarmen.Com, we're are getting inundated with lots of the same kinds of questions…
Understandably, you want to know what the new normal looks like down here before you get here.
So, for ease of access, I've put our answers here for you too – I thought you might find is useful.
I'll cover everything from quarantine periods to mask rules, and more.
Frequently Asked Question: COVID-19
---
**please note, that all of the info in this blog is up-to-date as of 31 Aug 2020 however it is subject to change. We will update accordingly as the situation develops or changes. What we advise is to contact us directly to confirm your query the same day with one of our local agents**
1. Are the Beaches Open?
Good news!
If the resort you are looking at booking has its own private beach, then, of course, you will get to enjoy the lush sands it has to offer.
However, if you want to venture out to explore some of the public beaches the rules are a little different in parts…
Some public beaches in the region reopened on Aug 20th, 2020 as part of a test program after months of being in complete lockdown.
This includes: 
Playa Paraiso (Tulum)
Xcalacoco (Playa del Carmen)
Punta Esmeralda (Playa del Carmen)
Playa 88 (Playa del Carmen)
As far as our team is aware:
Cancun's public beaches are still shut
Some of Playa's public beaches are now reopen for tourists
And Tulum's public beach is completely reopened for tourists
Parts of the Quintana Roo's shoreline are still under review but we expect this to change over the coming weeks.
For the latest please contact us via customercare@playadelcarmen.com
This picture was recently taken by our team member Nadiya who lives in Tulum…
I've never seen Tulum beach look so beautiful!
In all its glory a stay here means you can expect the fine powdery white sands and relaxing turquoise hues you've come to love and expect from a tropical vacay in paradise.
Because if you ask me, there really isn't a better place to socially distance than the beach, right?
2. What Does 5th Ave Look Like?
In typical Mexican government fashion, the powers that be decided the best time to tear up the staple of our city just as we were reopening for travel – ha!
I don't really see what was wrong with 5th Av before?
But I am excited to see what it will look like when it's done.
Many of the shops are still open, and you can still use 5th Av …it just doesn't look particularly great right now.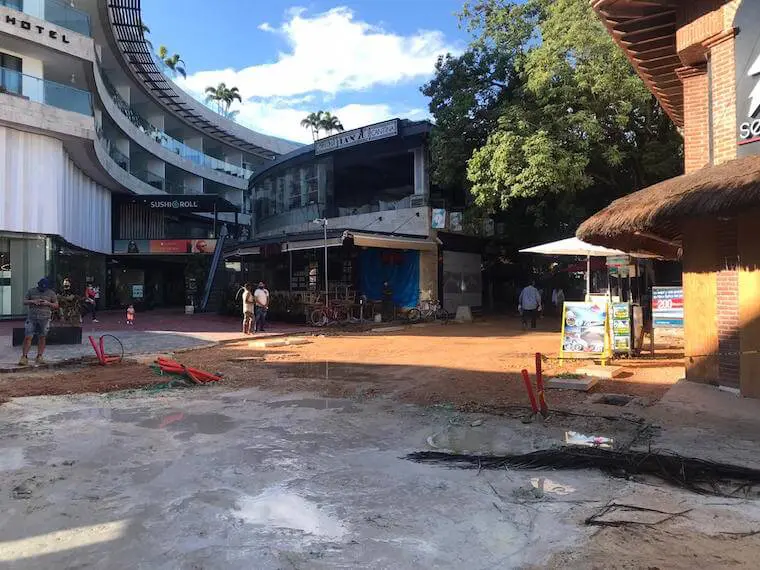 So, to avoid disappointment I think it's worth a mention.
Be prepared for muddy puddles and a sandy walkway.
3. Do I Have to Wear a Mask All Over The Resort?
No.
The only people required to wear masks and gloves all the time at the resort are the employees.
All of the resorts have now released their new health and safety protocols to the world detailing what guests should expect upon arrival.
Small details are different from hotel to hotel but generally, they are all very similar.
For example the new normal at the Riu looks like this:
Hotel occupancy will be limited to 50% or 60% (or to local restrictions, if lower)
Guests' temperature will be checked upon arrival
Web check-in will be gradually implemented to reduce the handling of physical documents as much as possible
Checkout time will be moved up to 11:00 and check-in will be delayed until 16:00 to allow time for new room cleaning measures
All non-essential items will be removed in guestrooms such as coffee machines, magazines, leaflets, and laundry bags
Hand sanitizer gel will be included in every room
Frequently handled items like television remote controls, telephones, handles, doors, and curtains will be disinfected every day
All surfaces will be sprayed with a virucidal product upon checkout
Employees will clean rooms with three cloths of different colors, which are changed for each room and are used to clean the terrace, room, and bathroom separately, in that orde
A 'disinfection team' will be created for each hotel, specializing in cleaning rooms occupied by people with confirmed or suspected cases of coronavirus
A specific area of the hotel will be reserved for potential patients who cannot be transferred to a hospital
Restaurants' seating capacity will be reduced and it will be compulsory to disinfect hands upon entry
All guests must wear gloves and a mask to go to the buffet
Tables will be covered with a single-use tablecloth
Pools will have capacity limits and lounge chairs and umbrellas will be safely distanced apart.
Frequency of cleaning the pool and Jacuzzi areas will be increased, and water disinfectant products that are appropriate to the current situation will be used
So, the only time you have to wear a mask and gloves is usually in high traffic areas such as the buffet. This is true of most hotels.
But to check what the exact protocols are for each of the hotels you can check out my blog Riviera Maya Resorts with the Best COVID Safety Standards here.
Or contact us via customercare@playadelcarmen.com to learn more about the hotel you are looking at to get our honest opinion on how well they are handling the response to the pandemic.
4. Will I have to Quarantine When I Arrive in Mexico for Two Weeks?
No, you do not have to quarantine in Mexico for two weeks when you arrive.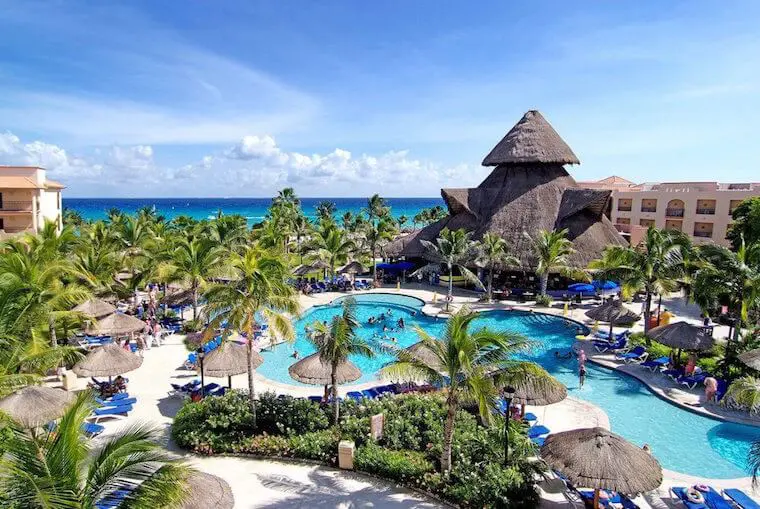 Which is great news because most people visiting are coming for two weeks max, so this simply would not work for them.
5. Will I Have to Quarantine When I Return Home for 2 Weeks?
However, I will say that there are different rules for different home countries on your return trip…
So you need to check with your ruling government which countries are on the quarantine list and which aren't as you may still need to quarantine when you return home for 2 weeks.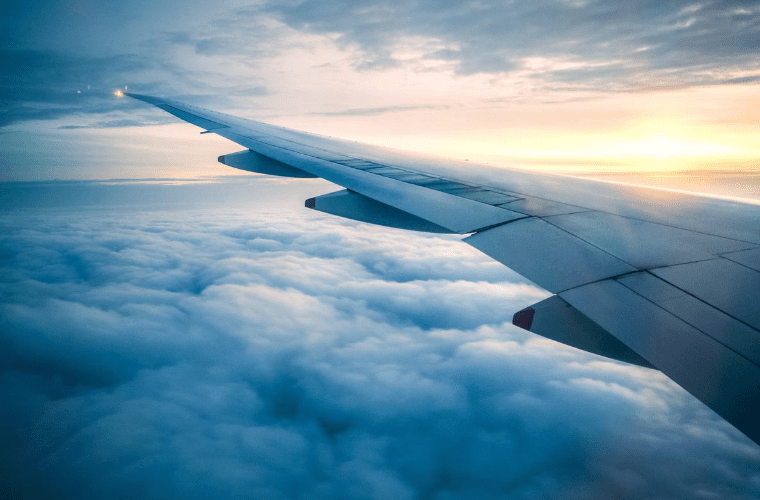 Which of course would mean booking some extra time off, etc.
6. Is It Safe in Mexico?
Boy if I had a dollar for every time someone has asked me this question, I would be rich!
This isn't just a Corona related FAQ, I can get this question any time of year which is why I've covered it in such great detail on the blog.
At the risk of sounding overtly bias, I would say Mexico is much safer than the USA right now – but hey, that's just me.
I've done my absolute best to keep readers informed of the COVID situation here in Mexico and you can read all about it in my regularly updated Coronavirus blog here where you will find the stats and info you need to make your own decision.
The numbers are drastically lower compared to the USA, and as long as you travel with good health insurance the risk of getting infected at a resort is very slim.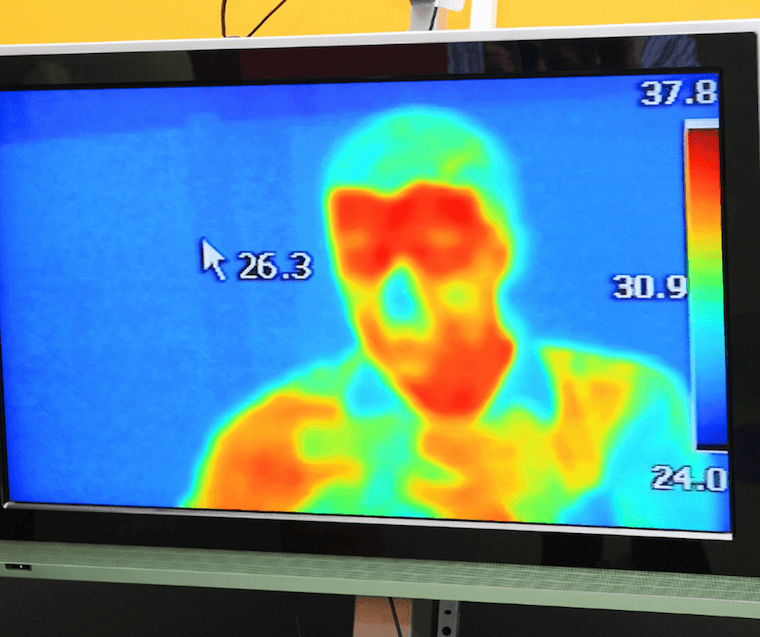 I recently traveled from Canada to the UK and not one person took my temperature once.
Whereas, arriving in Mexico it's the first thing on the agenda.
At Cancun International Airport you should expect temperature checks and thermal image scanning.
7. If I Cancel My Trip Due to COVID, Do I Get My Money Back?
If you cancel your trip due to COVID, but flights are flying and hotels are open, then you might not be able to save your investment.
The big recommendation at the moment is to purchase travel insurance which covers a 'Cancel for any reason' waiver so that you can change your mind closer to the date of travel and keep credits for land and air.
8. Can You Go To The Pool of The Resort Without A Mask On?
All of the hotels have different rules so to be 100% sure I would advise reaching out to us directly to confirm with the hotel as things are changing all the time.
However, for the most part, the answer is no you do not have to wear a mask at the pool.
Pools will have capacity limits and lounge chairs and umbrellas will be safely distanced apart.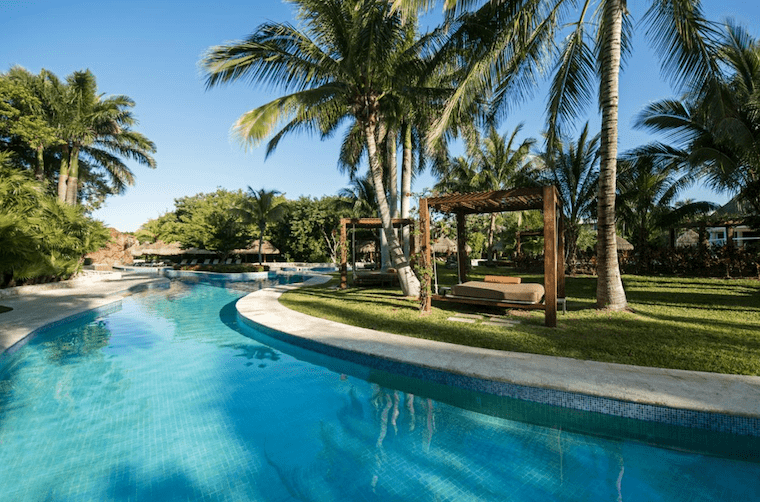 The frequency of cleaning the pool and Jacuzzi areas will be increased, and water disinfectant products that are appropriate to the current situation will be used.
9. When Is Chichen Itza Reopen?
This is an FAQ I've been getting a lot recently.
Chichen Itza is one of the most popular tours we sell at PlayaDelCarmen.Com, it's no wonder people are missing it!
I've been looking into this and digging with my various sources… word on the grapevine is that it is set to reopen on the 7th of September to tourists.
The reason it has taken so long is that at Chichen Itza not only can you just show up on the day and buy your ticket, but as you can imagine tons of private tour operators take private groups for a guided tour too.
The powers that be at Chichen had to reach out to all tour providers to align on reduced capacity, the new rules, and protocols that will be in place to ensure everyone's safety.
My guess is that due to limited capacity the tickets will sell out much faster.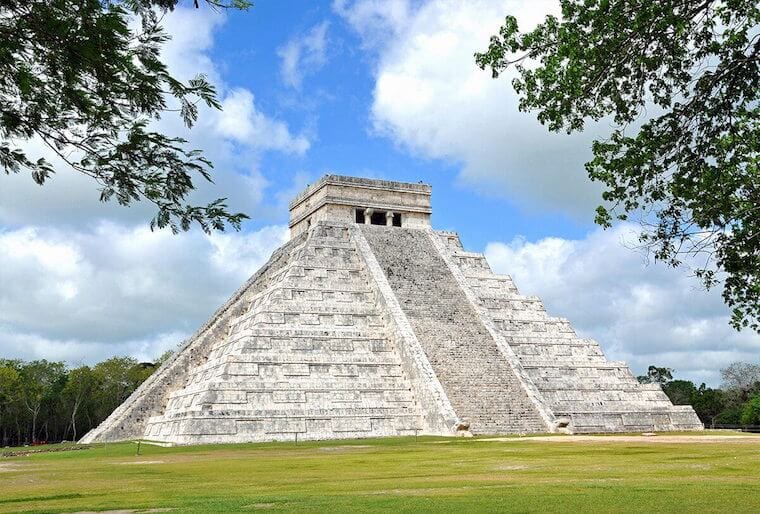 So, once it does reopen and you plan on visiting your best bet would to be to book in advance where possible (for anything).
What tours can I do?
Of course, for tourists already here or ones who have booked everything another popular FAQ is "what tours can I do"?
I decided not to include this as a main FAQ because the situation is changing all the time.
The best thing to do would be to call us directly on our toll-free number 888-537-9797 or email us at customercare@playadelcarmen.com.
Our goal is to help you have the best trip ever, claim back your summer, and help you make memories for life.
So upon inquiry, based on the most current information we have that's what we will help you do.
10. Socially Distance in Paradise!
That's a wrap!
If you think I missed anything or there is anything else you would like to know let me know in the comments section below and I will answer it for you ASAP.
There's truly never been a better time to steal a great deal in travel, so if you feel ready we are here to help you get organized.
Plus, a big perk I am loving at the moment is that everywhere is pretty empty in comparison to normal so in the resorts especially, it feels very exclusive indeed – and probably one of the safest places to be right now.
Social distancing made fun.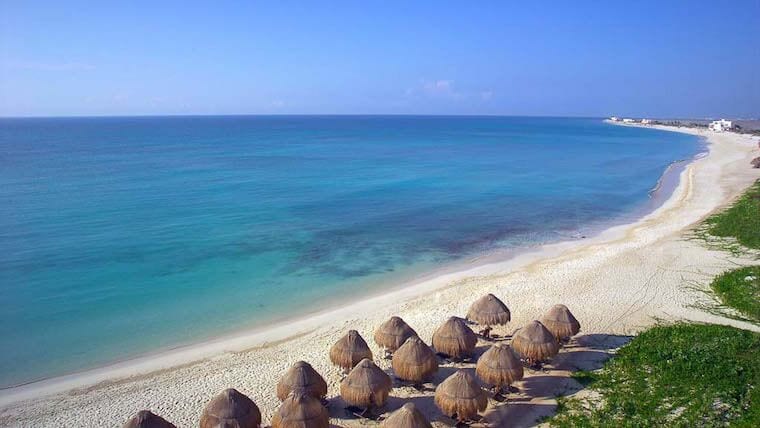 Get a great deal today… call us on our toll-free number 888-537-9797 or email us at customercare@playadelcarmen.com.
Additional Resources You May Find Useful
When you can make it to Mexican paradise we will be here! Until then…stay safe. 🙂
---
Trending Now