Legal Weed in Mexico by 2023? Everything You Need to Know
---
Mexico to legalize weed before the year 2023 is over?
Finally! Something constructive to come from what can only be described as a very weird year. #SilverLinings
Wait… does this mean you can buy it legally in Cancun and the Riviera Maya?
Where does it leave the cartels?
Find out everything you need to know as the updates roll in, right here.
---
Landslide Vote to Legalize Weed in Mexico
Whether you're a weed smoker (cannabis, marijuana, Mary J… whatever you want to call it) or not, this news is kinda a big deal.
Why?
If approved by congress around the 15th of December, this landslide vote would create the world's largest legal marijuana market… not to mention strip the power from the cartels.
Tema prioritario en el Senado para este periodo. pic.twitter.com/zvIEX35lSa

— Jesusa Rodríguez (@jesusardgz) August 31, 2020
Will, there be a backlash, and what can we expect?
Here are my musings based on the facts so far…
Legal Weed in Mexico – The Proposed Legislation
As it stands, this new legislation proposes:
that the farming and production companies will have access to 40% of the cultivation licenses that will be handed out.
Which begs the question where will the other 60% go?
The legislation also grants users the permit to possess up to 28 grams and grow up to six plants at home or eight if there are two consumers of legal age living at the same residence.
Sales to adults in authorized businesses would be allowed, provided the product abides by maximum levels of psychoactive ingredients.
Children under 18 would be prohibited from using the drug or any involvement in its cultivation and sales.
Driving while under the influence of marijuana would be illegal.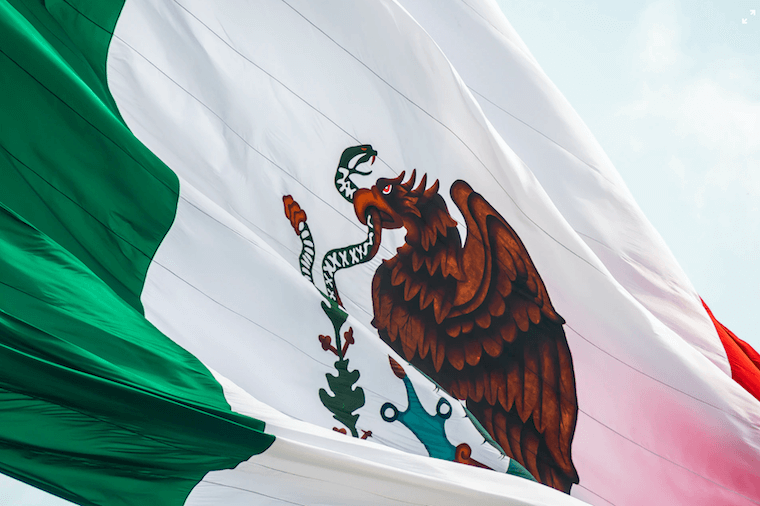 National Action Party Senate Minority leader Damián Zepeda said his legislators largely opposed the measure because 'it is not the Mexico that we want for our children and citizens' children.'
'Tomorrow they are going to go smoking in the park because they only get a fine, not even an administrative arrest,' Zepeda said. 'Tomorrow it is going to be the neighbor smoking, the smoke and the smell reaching our children, and there is no way to avoid it.'
When Might They Approve The New Bill?
Is weed legal in Mexico? ALMOST. There's just one more step needed in the legal process.
Will it really get approved or are we just wishful thinking?
Here's how it stands currently in the chain of command…
The landmark cannabis legalisation bill won a landslide vote, from here Mexico City lawmakers are now rushing to secure final approval before the end of the current congressional session on December 15th.
Senators voted 82 to 18 to approve the measure, with seven abstentions.
How Does Mexico's President Feel About It?
It's predicted that President Andrés Manuel López Obrador will most likely pass the bill as his party has the majority in both chambers of Congress and have shown no resistance.
In fact, even though he has steered away from publicly supporting it in recent years, back in 2018 he actually backed the legalization of cannabis before he took office.
Mexican President Andrés Manuel López Obrador has refused to congratulate Biden at this point, saying he would wait until legal challenges were resolved. https://t.co/fWgtrshERm pic.twitter.com/cbUqi8EL15

— FOX 5 San Diego (@fox5sandiego) November 8, 2020
Senior cabinet members like Interior Minister Olga Sanchez have openly called for a shift to legalization and regulation.
I know it's a bit shady to say but I hope he's stepped up security in the run-up to this as I can't imagine the cartel taking it lightly. Just sayin'
Where does Legal Weed Leave the Cartels?
If enacted, the reform would very well mark a major shift in a country where drug cartel violence has left more than 250,000 people dead since former President Felipe Calderón declared war on criminal organizations.
Although I would like to note for everyone reading this most of that drug violence action happens largely in the northerly parts of Mexico.
I understand that the goal of this new bill is probably to aim to diffuse drug violence…
However,  with a loose economy in many regions, and the backlash of Corona creeping in I fear that removing weed from the equation will simply lead to cartels upping the ante on harder drugs such as cocaine and heroin to make the money back.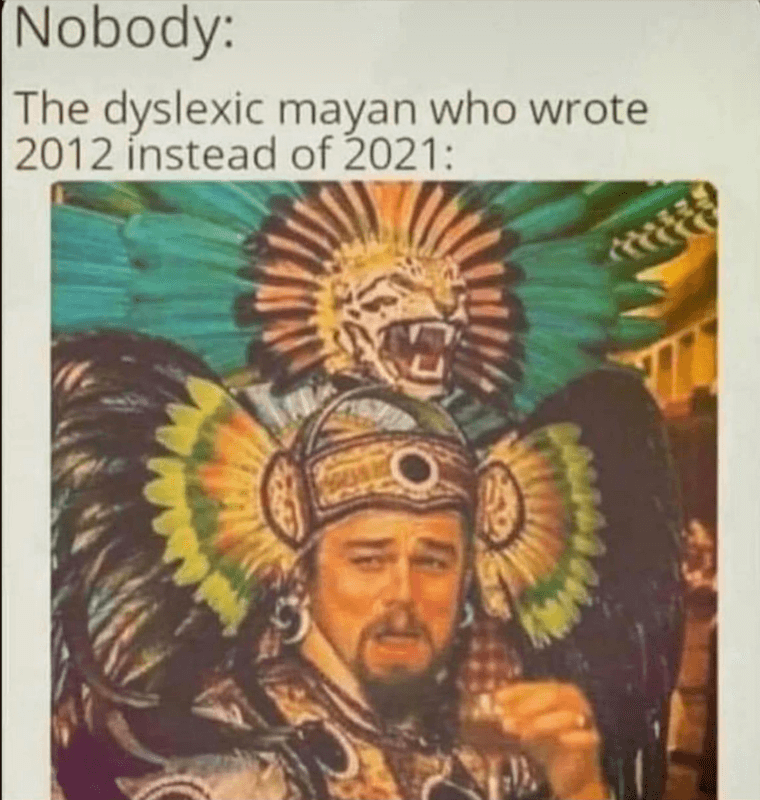 I might be wrong, but what do you think?
In my book, you can't just treat the symptom without looking at the cause.
And from what I've seen selling drugs is about money, because they are not getting that money anywhere else.
It's about education, it's about none-corrupt police forces, improved public services etc… let's be honest Mexico has still got a long way to go.
And it's down to governments to get it done!
Sure, you can take weed from the cartels but assuming it's going to diffuse the violence, in my opinion, is naive.
Not to mention it still needs to be grown SOMEWHERE and if Netflix documentaries have taught me anything during 2020 lockdown it's that these cartels go to the ends of the earth to cash in on Avocado production for god's sake,  I doubt they are going to let the government grow it under their nose without a fight or a foot in the door…
How Might We Be Able to Get Hold of Legal Weed?
So, now that we now Mexico might be joining the list of best countries to smoke weed, which includes:
Canada
Jamaica
Uruguay
The Netherlands
How might we be able to get hold of it if and when it is made legal?
'Cultivation, processing, marketing, exportation and importation and use for research purposes of cannabis are regulated. Medical and pharmaceutical use is regulated and established in the General Law of Health,' said Senate Majority leader Ricardo Monreal.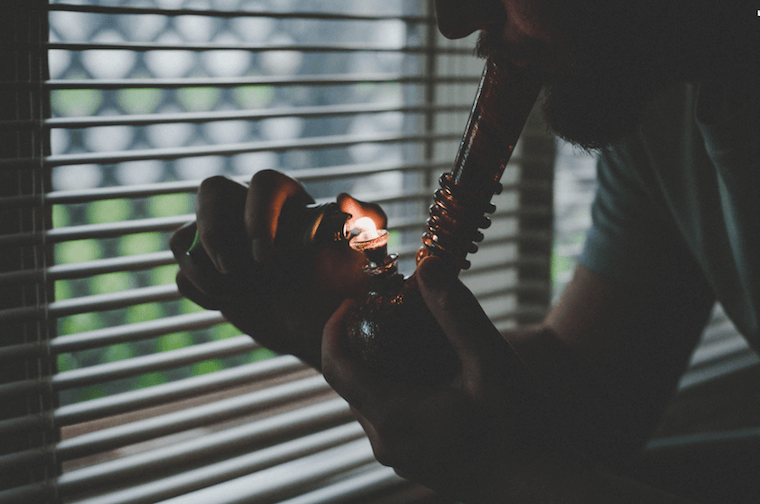 'With this law, people can access cannabis under clear criteria, through licenses related exclusively to cultivation, transformation, commercialization, exportation, importation and investigation.'
From this quote, I'm guessing we will all need a license of some sort… whether that is to simply buy it or sell it, it's hard to say at this stage.
In an ideal world buying weed should be as simple and as straightforward as it is in Canada.
I wouldn't say no to door-to-door deliveries… but considering we still have to order food via WhatsApp I'd say that's a far stretch.
I will be sure to update this section as more news comes in.
Will There Be Restrictions When Buying & Smoking?
As it's impossible to say at this stage here are my musings on the possible restrictions we might see (based off of how other countries around the world sell and distribute legal weed):
Not being able to buy it under the age of 18 (this is already proposed in the legislation, so it looks likely)
Like Canada, the government might simply sign off on it, but not actively promote it.
Similar to the USA could we see weed being legal in some states and not in others?
Could they cap the grammage on what is considered private and personal use (it's predicted this will be around 28 grams)
Will we be able to smoke in public spaces such as the beach? (it's predicted that we will be able to smoke it wherever we are currently allowed to smoke tobacco)
Similar to Argentina, could medical Marijuana be free?
Will it be illegal to grow it without a license?  (it's predicted 6-8 plants will be allowed)
Will we have to officially register with the government to buy it, or will tourists be able to buy it too?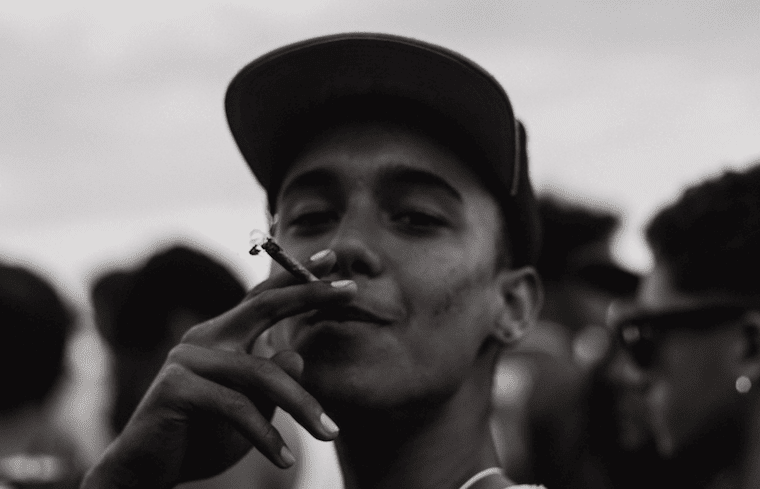 How would you like to see legal weed sold in Cancun Mexico? Let me know if, in the comments section down below, I would love to hear from you.
Are you for the legalization of weed or against it? We're all entitled to an opinion and I invite you to share it. 🙂
What Will The Impact Be If Weed Is Legalized?
Aside from stripping Cartels of some of their power, it's predicted adult-use cannabis would drive the total global sales to $104 billion by 2024,  a +850% increase when compared to today's figures.
At the same time, economists have forecasted that, with a potential base of over 1.4 million regular domestic users, Mexico could receive over $1.2 Billion in new, annual tax revenue.
I would love to know how they plan on spending this revenue and personally would like to see it being reinvested into essential local infrastructures such as healthcare and education.
New Frontier Data estimates the country could reduce cannabis-related related law enforcement by nearly $200 million per year,  while also creating 75,000 new jobs.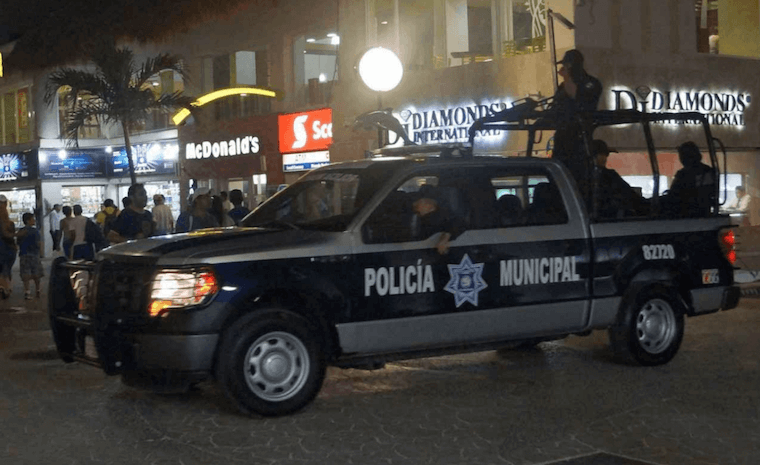 I'd love to see new jobs being created,  but at the same time, I'd also hate to see the police defunded.
As I stated earlier I don't think removing cannabis for the equation is the answer to all of Mexico's problems.
Naturally, tourism may also get a bump from neighbouring U.S. states such as Texas, Arizona and New Mexico, where adult-use cannabis remains illegal.
Could It Lead to Correctional Sentencing and Prison Reform?
I personally, would like to think so.
However, I don't have high hopes for it in Mexico…maybe one day, who knows.
It's shocking when you read the statistics… according to the Drug Policy Program of the Center for Economic Research and Education, AT LEAST 41% of inmate populations in federal prisons arrested with narcotics that we LESS THAN $25 USD.
How crazy is that!?
I'm pretty sure most of us reading this have had 25 USD worth of weed on us at some point or you wouldn't be here.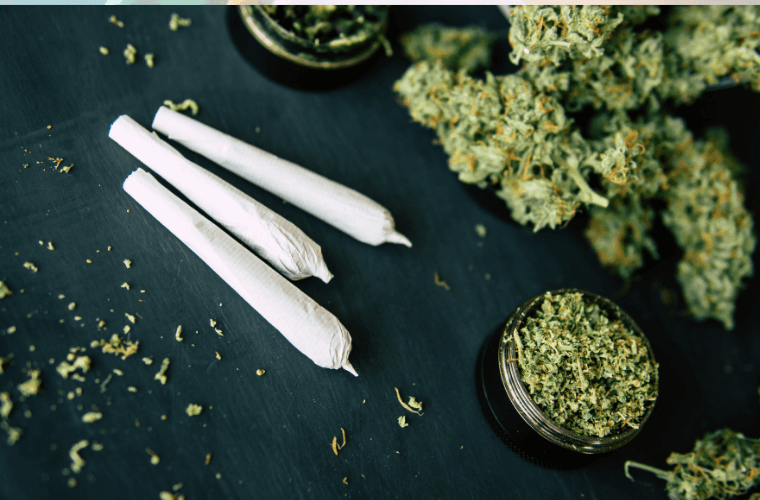 However,  I would like to stress I read this in the Daily Mail and in true Daily Mail fashion, it doesn't state where they are pulling these statistics from.
Are they talking about the USA, Mexico, South America in general? Who knows.
Hey ho, that's journalism for you. Laughable really.
Nevertheless, wherever this is happening it's still pretty shocking. It's wrong, and things desperately need to change.
I'm seriously rooting for a revolution of some kind at this point.
Corporations Ready To Cash In
The big weed corporations are eagerly awaiting updates as they hope to get their slice of the pie in the world's biggest marijuana market.
Weed companies such as Canada's Canopy Growth and The Green Organic Dutchman, as well as a unit of California-based Medical Marijuana Inc have already all expressed their interest.
Just One More Step Needed…
So, Marijuana isn't legal just yet, but it's very nearly there.
In fact, there's just one more step needed in the legal process to make it happen.
The world is watching as Mexico toes the line toward what could become the globe's most lucrative cannabis market.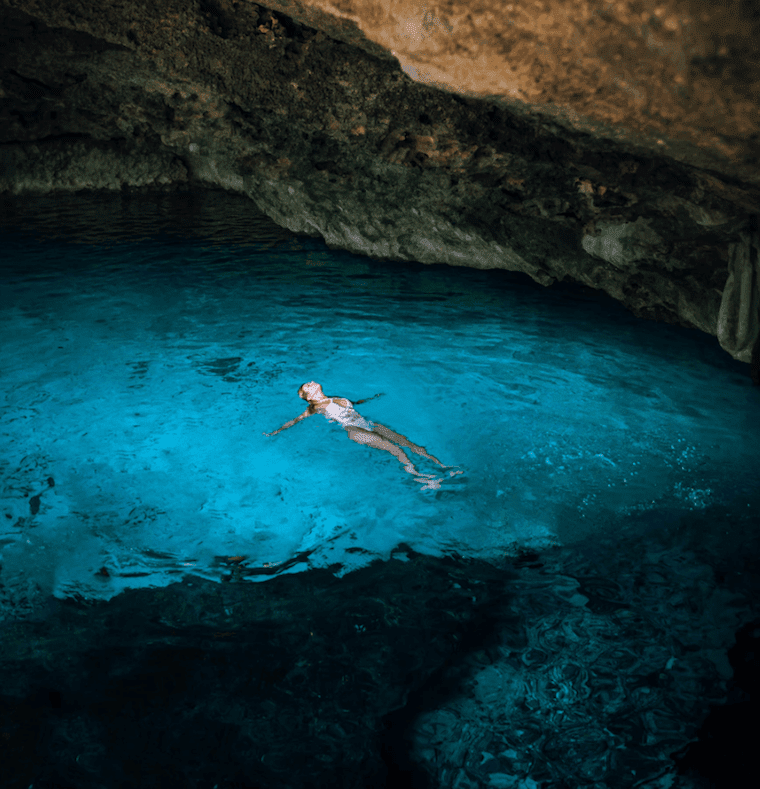 How do you feel about it? Let us know in the comments section down below, we would love to know your thoughts.
Stay safe and roll on 2023! 🙂
Need Help Planning Your Next Vacation to Paradise?
Here at PlayaDelCarmen.Com, that's what we do best!
After the year we've all had you deserve a vacation, some sun, and endless cocktails.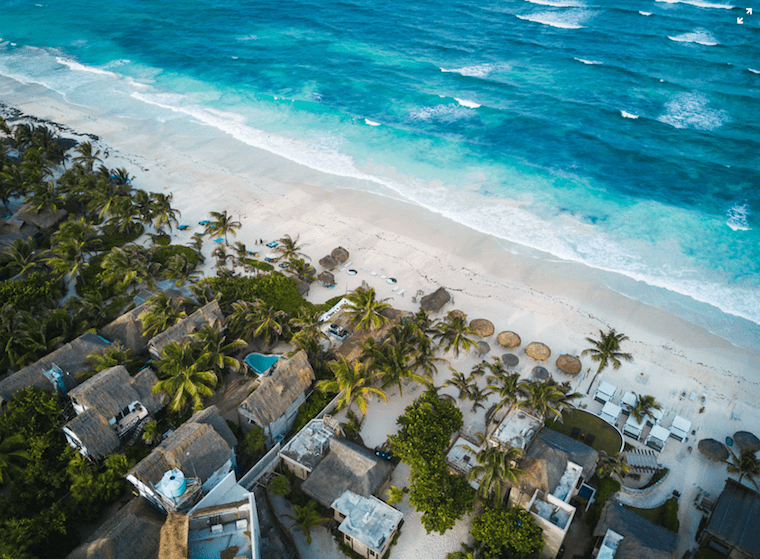 There's never been a BETTER TIME to get deals on travel!
We have not seen discounts like these in 20 years… and we know they won't last forever.
If it's time to book your family vacation, group getaway, golf vacation, or couples retreat you know what to do…
Call our travel agents free of charge at 888-537-9797 and explore your options.
Additional Resources You May Find Useful
Remember – we're here to help.
---
Trending Now