Coronavirus News – UPDATES For The Riviera Maya & Cancun
---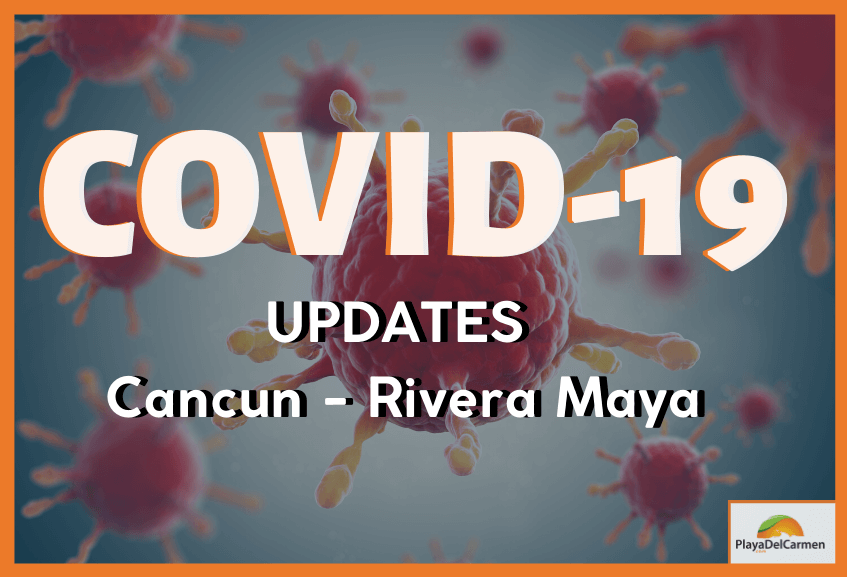 By now you have heard about the Coronavirus. 

The sad reality is that it is spreading, and lots of travel plans have been or will be, affected.
So, what does this mean for you?
Here's everything you need to know about staying safe and rearranging your travel bookings in the Cancun & Riviera Maya region.
Fear not – we're here to help.
At PlayaDelCarmen.Com we are doing everything in our power to ensure detection, prevention, and reduce the risks associated with COVID-19. 
Coronavirus News – Live Updates:
Do you want to know which resorts have the best COVID safety standards? I've got you covered.
---
1. Confirmed Cases of COVID-19 in Riviera Maya & Cancun
As of Aug 28th, 2020, there are 9861 confirmed cases of Coronavirus in the Riviera Maya & Cancun region.
Confirmed Cases: 9861 | Negative Tests: 6487 | Recovered: 6267
JULY 2020 UPDATES: 
I've been providing all you lovely readers with updates here every month. Can you believe it is July already? We hope you're well!
So, what does July look like for the Riviera Maya?
Most hotels have reopened with new health & safety protocols in place. For full details on what we know so far please see one of my latest blogs outlining the new measures here.
Want to book a vacation and need help finding a resort? Our team of travel agents are based in Playa. Reach out to us at customercare@playadelcarmen.com 
OR
Call us on our toll-free number at 888-537-9797
***
The news of the 4 cases in the Yucatan & Quintanaroo began on March 14th when The Secretary of Health for Yucatan, Mauricio Sauri Vivas, confirmed the first case at a press conference in the Government Palace.
Sauri Viva said the first carrier of the virus is a 57-year-old female who had traveled to Europe.
The woman reportedly traveled to Madrid and began to exhibit symptoms upon her return.
No details have been provided on the second patient yet, we only know that the case was detected in the municipality of Benito Juárez, a population made up mainly by residents in Cancun.
Through social media, state governor Carlos Joaquín González said "the patient is isolated and under correct treatment. We are vigilant and the situation is under control."
Here's the latest from the local state government:
"The Mexican Caribbean continues to receive tourists and remains vigilant with rigorous prevention measures of COVID ‐ 19″
"Given the low risk of contagion, the CDC has not recommended changing travel plans to the Mexican Caribbean due to COVID-19, unless it is part of the risk groups in which case any non-essential travel should be avoided."
"There is no travel ban or restrictions for those who return from Quintana Roo to the United States of America, Canada, and almost any other country, as long as they have not visited any of the countries listed Level 3 – Health Notice for Travelers, level 3  by the CDC, in a period of 14 days."
"International passengers arriving at the Cancun International Airport (CUN) must go through a thermal scanner to measure body temperature."
You can keep track of COVID-19 cases around the world in real-time HERE.
** Please note we will keep this section updated as more news comes in**
2. Airlines & Rescheduling Flights
The good news is that airlines, in general, are being very flexible.
Most of them are allowing you to reschedule your flight, no problem if you booked before March.
However, the restrictions are that you must rearrange it within a year of the time you originally booked.
For example, if you booked your flight on the 3rd of Feb 2020, you need to rebook by the 3rd of Feb 2021.
As airlines waive change fees, I should note that you will have to pay extra if there is a change in rates.
For example, if you were planning to visit in low season, and rebook for peak season the prices will be significantly different. In this case, you will have to pay the difference.
TOP TIPS:
Reach out to your airline
Do not just presume they will reach out to you. That's not the case.
Follow your airline on social media
At present, as you can imagine they are inundated with phone calls. Instead of spending potentially hours on hold many of them are already providing guidance on the plan of action on their social media.
** Please note for all cases of rescheduling flights, hotels, and tours you usually need to give at least 72 hours notice **
3. Your Tour Options
If you already had tours booked with us at PlayaDelCarmen.Com for your next visit to the region there's also good news on this front too.
We've been in plenty of discussions with our tour operators and we are very pleased to tell you they are all happy to reschedule your bookings free of charge.
The safety of tourists and the operators is of our utmost priority.
If you have a current booking with us that you would like to rearrange please reach our via customercare@playadelcarmen.com with your details and the dates you would like to change it to.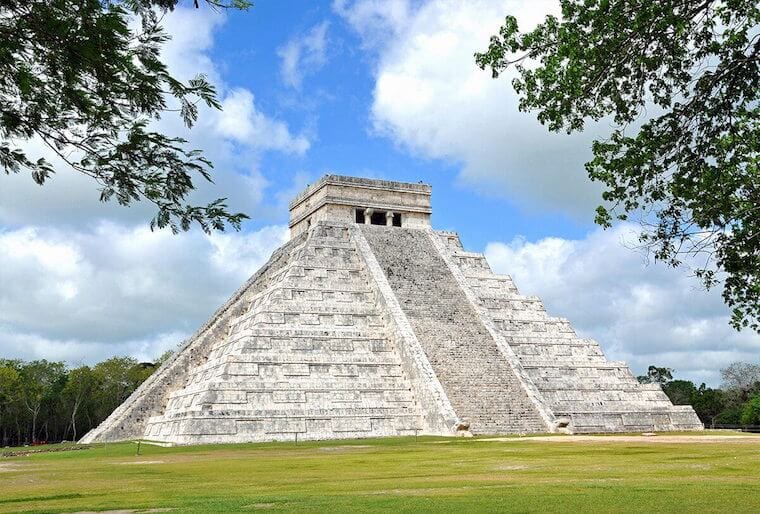 From here,  we will be able to take care of the rest for you.
** Please note for all cases of rescheduling flights, hotels, and tours you usually need to give at least 72 hours notice **
4. Rearranging Hotel Bookings
The same applies to hotels and resorts…for existing bookings most resorts have now implemented a…
 "Move the Date, Keep the Rate" protocol.
This means:
Guests may change the date of their current booking for a future travel date between now and December 22, 2020.
Additionally, guests have the option to change to another property within the same brand, in a different destination with no additional fee or cancellation penalty. Travel to also be completed by December 22, 2020. However, if the rate of the new resort is lower, the client would be entitled to a refund.
Alternatively, if the client wishes to change brands, they would be responsible for any price increases.
Please note:
If you booked your hotel or resort through PlayaDelCarmen.Com please reach out ASAP at customercare@playadelcarmen.com so we can handle it and take care of your reservation on your behalf.
If you booked with the hotel directly, please contact them directly.
Rest assured the resorts and hotels we work with each has strict procedures to adhere to in these uncertain times.
They are doing everything in their power to ensure the well-being of guests and employees.
Procedures & Protocol
Adhere to Guidelines
Adherence to strict international guidelines and protocols related to the prevention, detection, and treatment of many diseases.
Cristal Certification for International Standards
One of the industry's highest-level certifications, verifying that each resort has best-in-class processes in place for quality and safety. Recently opened properties adhere to the same high standards and implement the same protocols as they are going through certification.
Reinforcement of additional precautionary measures
Review of all sanitation protocols with staff to ensure that activities, such as frequent cleaning of common areas, are in place.
On-site physicians and, as needed, hotel staff assistance with transfers to local clinics or hospitals.
If you are undecided on your plans many resorts such as AM Resorts,  are even offering enhanced vacation experiences to encourage you to keep your plans. It applies to existing reservations only but includes things such as:
Complimentary room upgrade based upon availability at check-in
Additional $200 in resort coupons for a total of $400
$50 spa credit
If interested please reach out to us ASAP.
** Please note for all cases of rescheduling flights, hotels, and tours you usually need to give at least 72 hours notice **
5. To Wedding, Or Not To Wedding?
Destination Weddings are our specialty here at PlayaDelCarmen.Com.
We understand the level of anxiety that is being felt around the world with brides and grooms who have existing bookings.
Take a deep breath. It's going to be okay. We're here to help and make this work for you.
I'm happy to report that while working as closely as possible with the hotels in the past few days we're able to rearrange the wedding if you do not wish to travel in the near future.
Hotels are doing a great job of allowing us to be as flexible as possible.
If you are part of a group who are supposed to be traveling soonish for a wedding here in Mexico, check with the bride and groom first to see what their plans are.
They should be your lead counsel on this.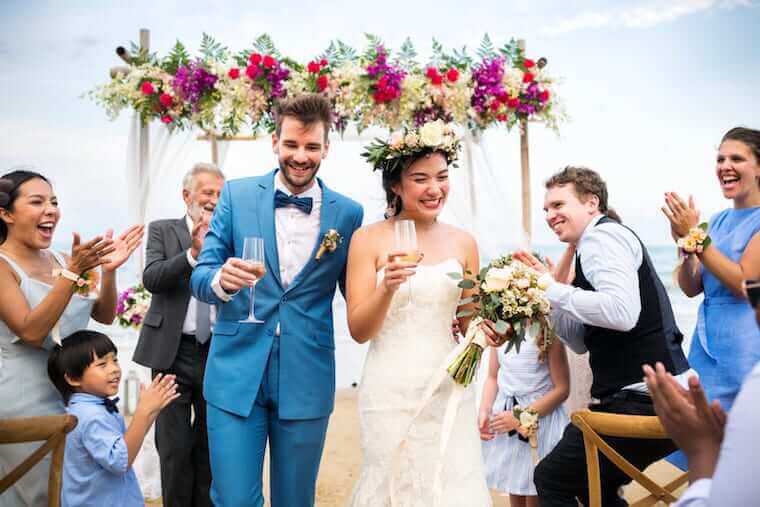 We recommend brides and grooms set up a group chat with their guests if possible so you can all come to a rearrangement.
Once this has been settled please reach out to us ASAP so we can make the changes for you.
If the group wishes to change the date of their existing booking, they may do so at the same rate based on room availability.
Additionally, groups may also relocate to another property within the same brand for the same rate, based on availability.
If the rate of the new resort is lower, the client would be entitled to a refund. Alternatively, if the client wishes to change brands, they would be responsible for any price increases.
Resorts will not pay for airline change fees.
** Please note for all cases of rescheduling flights, hotels, and tours you usually need to give at least 72 hours notice **
6. The Insurance Issue
Of course, we always encourage travel insurance in any case.
So, please, please check with your provider to see what you are covered for. Read the small print.
Travel insurance is intended to cover losses arising from sudden and unforeseeable circumstances.
Effective March 12, 2020, travel insurance policies will not cover cancellations due to the COVID-19 (new coronavirus) pandemic because it is a known issue.
However, purchasing travel insurance (including emergency medical, cancellation, and interruption) still provides valuable protection for other unknown risks. So, there's that.
If you do wish to cancel your trip and purchased insurance before March 12 and would like to cancel in the hopes of a refund most insurance companies require at least a few hour's notices, but the sooner the better.
7. Visa Procedures Come to A Halt
The U.S. Embassy in Mexico will suspend processing visas, citing COVID-19 concerns.
It is effective beginning March 18, 2020, and there is no date given for resuming processing visas.
This move seemingly threatens the H-2A program just as the main planting season approaches.
"The situation is very fluid. If one takes the statement literally, it would suggest that non-immigrant visa processing will stop.  However, the notice speaks to 'routine' processing and allows room for 'emergency' processing," says Craig Reggelbrugge, Senior Vice President with AmericanHort, a national association for the ornamental industry.
USDA has not yet made a statement about the status of the guestworker program.
However, the State Department sent out a notice to H-2A program participants, informing them they continue to process H2 cases (H-2A and H-2B). It will prioritize returning guest workers.
It is unclear how the process for clearing visas will happen and the level of delays that might create.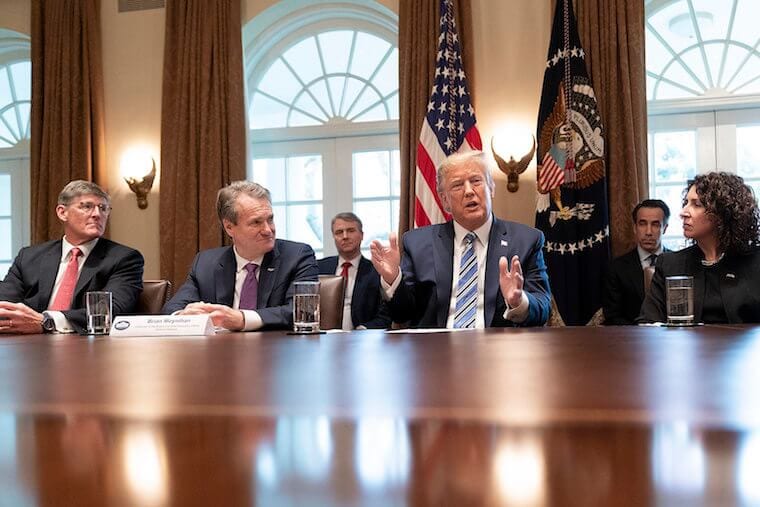 Here is the full notification:
Notice to H-2 Petitioners:  In response to the global pandemic COVID-19, the U.S. Embassy in Mexico City and all U.S. consulates in Mexico will cancel routine immigrant and nonimmigrant visa services starting March 18, 2020.  This includes both visa interviews at the consulate as well as processing at the Centros de Atención a Solicitantes (CAS).   

We intend to continue processing H2 cases but will need to modify our procedures in order to facilitate the social distancing recommended by health authorities.  The U.S. Consulate General Monterrey will prioritize the processing of returning H-2 workers who are eligible for an interview waiver.  Because limited interview appointments will be available, we may cancel some first-time applicant appointments that have already been scheduled.  If circumstances change, we will contact you with additional information.

As a reminder, "returning H-2 workers (IW)" are applicants whose H-2A or H-2B visas have expired in the last twelve months and are now applying for the same visa classification and did not require a waiver the last time they applied for a visa.  Please do not make IW appointments for first-time applicants or applicants who require an interview every year due to law enforcement or immigration violations.  First-time applications will not be processed if they are submitted as returning applicants.

This is a developing story and we will provide updates as it progresses.
8. What to Do If You're Traveling Now
For travelers here in Cancun and the Rivera Maya now, at present, the risk is low.
However, we can't say for certain if that won't change in the future.
Current visitors have two choices to consider:
You enjoy the rest of your trip
Or you return home early
Please be aware that if the situation does change quickly airport closures, and quarantine periods when you return are likely.
If you can afford to stay in the same place for the next few months and work remotely, then you are one of the lucky ones.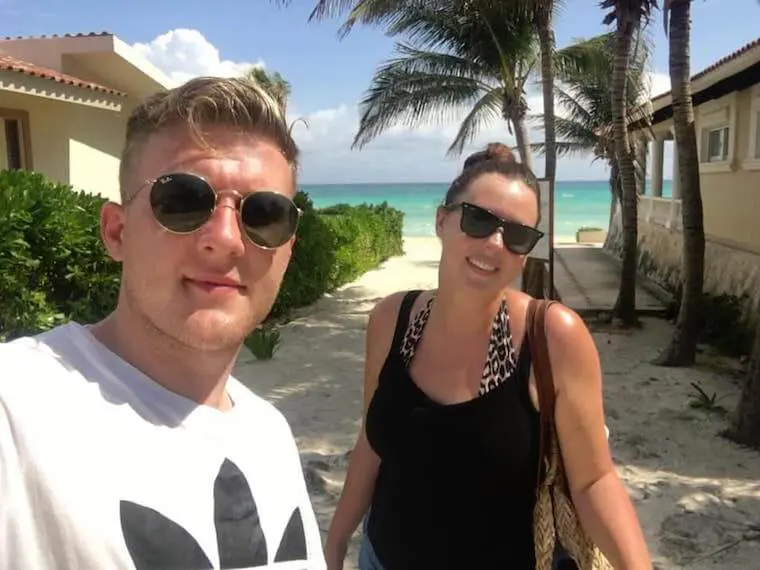 But for those of you on a tight budget, with work and family commitments back home please do keep a close eye on the situation as it unfolds and act accordingly.
Countries such as Canada are doing what they can to provide financial support to get their citizens home.
Please check with your nation's government and follow their advice.
9. How to Stay Safe
There is currently no vaccine to prevent coronavirus disease (COVID-19). The best way to prevent illness is to avoid being exposed to this virus.
The virus is thought to spread mainly from person-to-person, between people who are in close contact with one another (within about 6 feet).
It spreads through respiratory droplets produced when an infected person coughs or sneezes, these droplets can then land in the mouths or noses of people who are nearby or possibly be inhaled into the lungs.
Here are the steps you can take to protect yourself from the World Health Organization:  
Clean your hands often
Wash your hands often with soap and water for at least 20 seconds especially after you have been in a public place, or after blowing your nose, coughing, or sneezing.
Use a hand sanitizer if soap and water are not readily available. Your sanitizer should contain at least 60% alcohol. Cover all surfaces of your hands and rub them together until they feel dry.
Avoid touching your eyes, nose, and mouth with unwashed hands.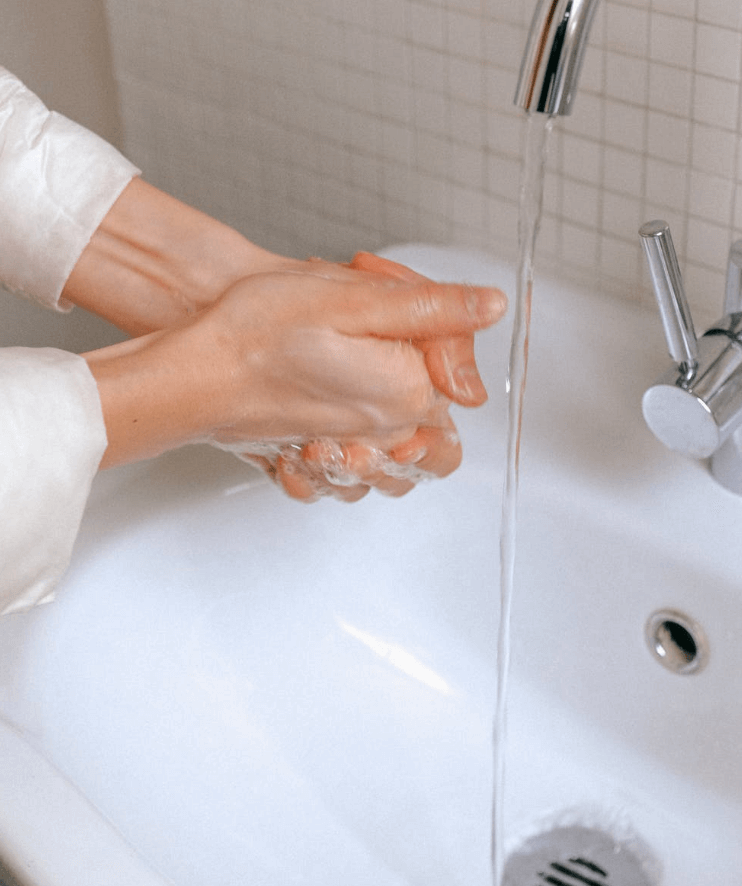 Avoid close contact
How you can take to protect others:
Stay home if you're sick
Cover coughs and sneezes
Cover your mouth and nose with a tissue when you cough or sneeze or use the inside of your elbow.
Throw used tissues in the trash.
Wash your hands immediately with soap and water for at least 20 seconds. If soap and water are not readily available, clean your hands with a hand sanitizer that contains at least 60% alcohol.
Wear a facemask if you are sick!
If you are sick:
You should wear a facemask when you are around other people (e.g., sharing a room or vehicle) and before you enter a healthcare provider's office.
If you are not able to wear a facemask (for example, because it causes trouble breathing), then you should do your best to cover your coughs and sneezes, and people who are caring for you should wear a facemask if they enter your room. Learn what to do if you are sick.
If you are NOT sick:
You do not need to wear a facemask unless you are caring for someone who is sick (and they are not able to wear a facemask). Facemasks may be in short supply and they should be saved for caregivers.
Clean and disinfect
Clean AND disinfect frequently touched surfaces daily. This includes tables, doorknobs, light switches, countertops, handles, desks, phones, keyboards, toilets, faucets, and sinks.
If surfaces are dirty, clean them: Use detergent or soap and water prior to disinfection.
To disinfect:
Most common EPA-registered household disinfectants will work. Use disinfectants appropriate for the surface.
Options include:
Diluting your household bleach.
To make a bleach solution, mix:
5 tablespoons (1/3rd cup) bleach per gallon of water
OR
4 teaspoons bleach per quart of water
Follow the manufacturer's instructions for application and proper ventilation. Check to ensure the product is not past its expiration date.
Never mix household bleach with ammonia or any other cleanser. Unexpired household bleach will be effective against coronaviruses when properly diluted.
Alcohol solutions.
Ensure the solution has at least 70% alcohol.
Other common EPA-registered household disinfectants.
10. Additional Resources You May Find Useful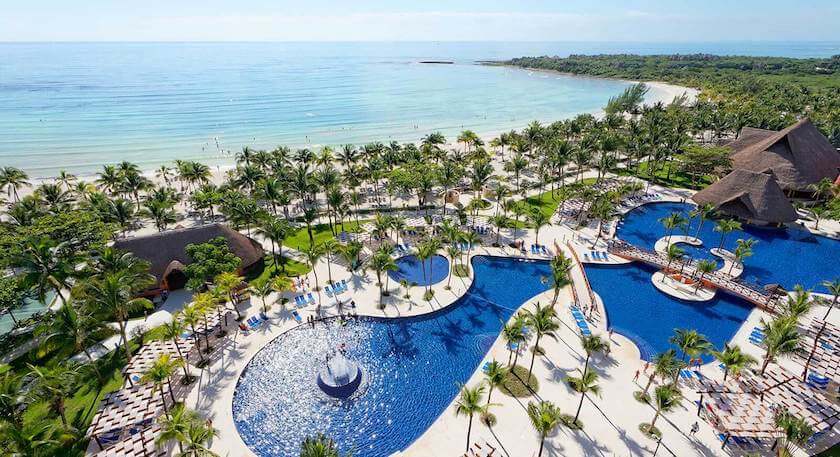 Book a Vacation!
You know you'll need a vacation after all this is over.
And it will be over before very soon…
All 42 Apple stores are already back open in China!
Has there been a BETTER TIME to get deals on travel?
We have not seen discounts like these in 20 years for May, June, July and August vacations.
It's time to book your family vacation, group getaway, golf vacation, or couples retreat.
Call our travel agents free of charge at 888-537-9797 and explore your options.
#PostiveVibesOnly
---
If you have any questions or concerns please leave them in the comments section below and we will get back to you ASAP.
Wishing you all health and happiness. Remember this storm too shall pass.
---
Trending Now