The Real TRUTH About U.S. Travel Warnings to Playa del Carmen (2019)
---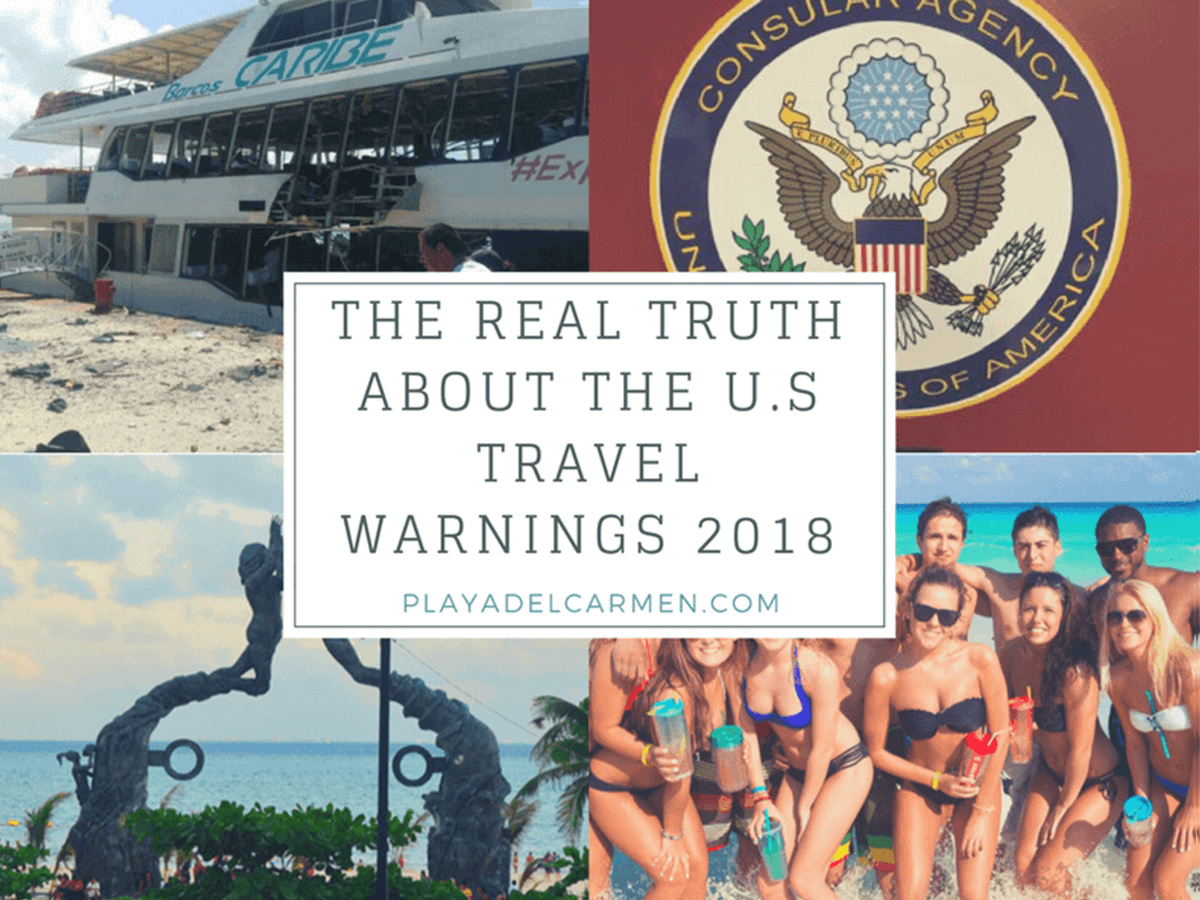 By now,  you've definitely heard about the recent U.S travel alerts directed towards Playa del Carmen.
No wonder you're searching for answers.
Don't Cancel Your Vacation Just Yet
Take a deep breath, and consider the facts with us.
STATUS UPDATE (March 20th): The U.S lifts all travel warnings to Playa del Carmen "effective immediately". 
Recap of Our Most Interesting Findings:
U.S. alert is at Level 2: "Exercise Increased Caution".
Ferry company owner suspected of insurance claim fraud.
U.S. Consulate (composed of 1 person) has reopened.
Authorities working day and night to ensure the safety of all tourists.
Occupation in the region is at 80%.
As PlayaDelCarmen.com, we feel it's only right to share our 2 cents on the real story of recent events.
Safety is of our utmost priority. 
We live in Playa. Our team here is made up of an equal blend of Canadian/American/European expats, and local Mexicans.
We respect/value the opinion of all travelers and our sole mission is to provide you with all the tips and facts you need to ensure you have an amazing vacation!
Don't be overwhelmed by the disparity and confusion of facts online and on the TV.
Here are the events that unfolded before the U.S issued the warnings.
Exact Timeline of Events That Led up to the U.S Travel Alerts
February 21st – an explosion occurred on the

Barcos Caribe

tourist ferry leaving at least 5 U.S citizens injured (locally reported as insurance fraud – more on that below).
March 5th -"less than 2 weeks later" allegedly what 'appeared' to be explosives were found on another vessel operated by the same company, Barcos Caribe (although nothing was confirmed by authorities).
March 8th – U.S Consulate in Playa del Carmen closes temporarily + U.S issues travel warning to Playa del Carmen "in the wake of an unspecified security threat".
March 12th – U.S Consular Agency in Playa del Carmen reopens as normal "absent additional changes in the security situation."
Official U.S. Travel Advisories for Playa del Carmen
The U.S. Mexico Travel Advisory level for Playa del Carmen has remained unchanged. 
2 precautionary advisories were issued and are specific to particular events which I will detail below.
1. Barcos Caribe Bomb Scare
The first precautionary advisory was issued because of an incident that occurred on a ferry operated by Barcos Caribe.
Aan explosion big enough to injure 5 people occurred as passengers were disembarking the vessel at the pier in Playa del Carmen.
The company's license was revoked and a thorough investigation into why and how this happened is still underway.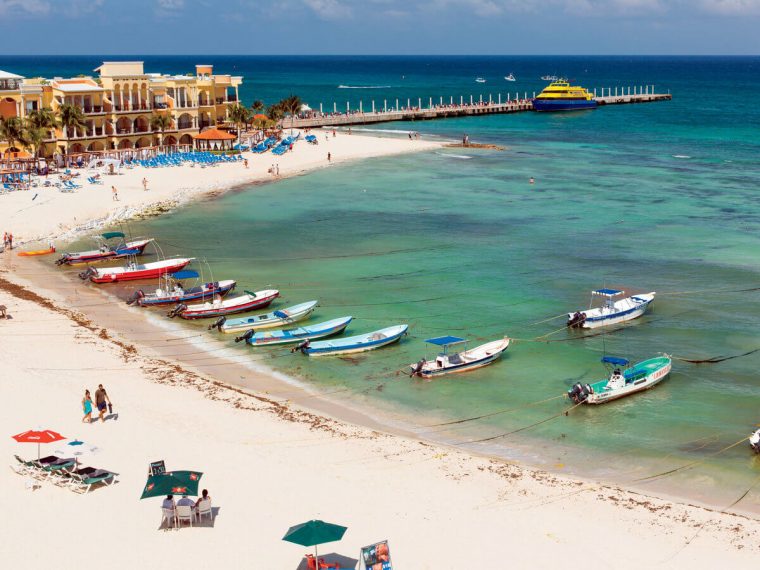 It was NOT deemed an attack and is an isolated incident.
The U.S embassy suggests avoiding ferry transportation until the investigation has been finalized as a precautionary safety measure.
However, 2 other ferry services Ultra Mar and Mexico Waterjets are still in operation ferrying tourists over to the island of Cozumel.
See our updated ferry schedule here.
Security measures have been stepped up in light of the recent events.
2. U.S Consular Threat
A second advisory was issued due to a specific threat towards the U.S consular agency in Playa del Carmen.
These threats were reportedly received by the U.S consulate in Mexico City.
Consequently, the office (made up of 1 person) closed temporarily.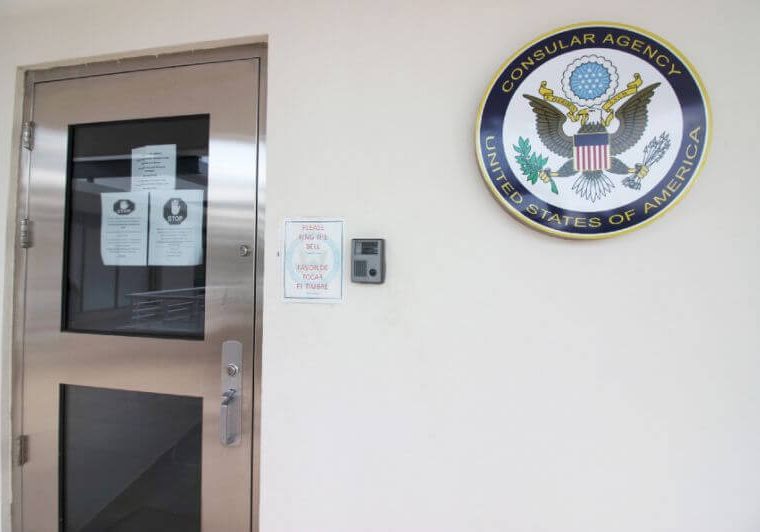 However, the Cancun and Cozumel U.S Consular agencies remained in full operation. Highlighting the incident was unique to this particular branch and not the region as a whole.
No specification as to what the threats were have been clarified and the general Travel Advisory for non-government officials has remained unchanged.
Official Quintana Roo (Mexican) Government Statement
The Mexican government of Quintana Roo has issued a statement detailing that occupation in the region is currently at 80% in the main tourist destinations such as Cancun, Playa del Carmen, and Tulum.
They also added that authorities are working day and night to protect the wellbeing of locals and visitors.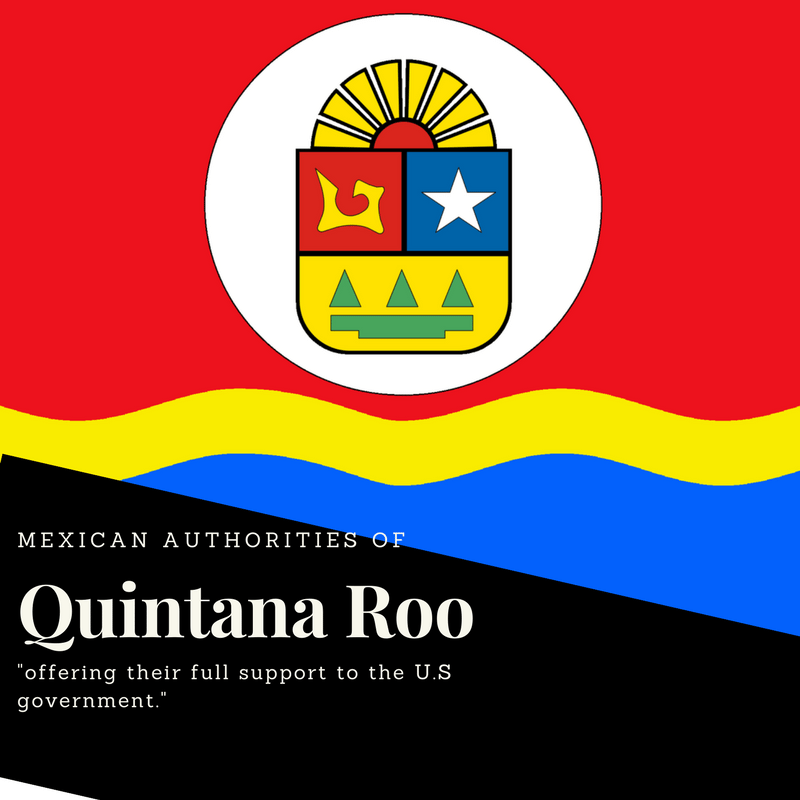 They have no knowledge as to why the consulate closed, and they are offering their full support to the U.S government.
Safety is of their utmost priority when it comes to U.S citizens visiting Cancun and the Riviera Maya.
Was it Insurance Fraud?
Local reports of the ferry incident connect the whole thing to insurance fraud. 
Speaking to our local news source they added:
"The ferry company 'Barcos Caribe' belongs to the ex-governor of Quintana Roo who is currently in jail now for stealing millions of dollars from the state.

Was it a terrorist attack? Probably not. Election season is coming up.

It has been 5 years (in a row) that the U.S warns tourists about this region which includes Cancun before Spring Break. Coincidence? It certainly keeps millions of American dollars in the U.S.A for one of the busiest seasons of the year."
It is reported that the family of the ex-governor has been struggling with serious debt.
After the explosion, they claimed just over 4 million dollars in insurance.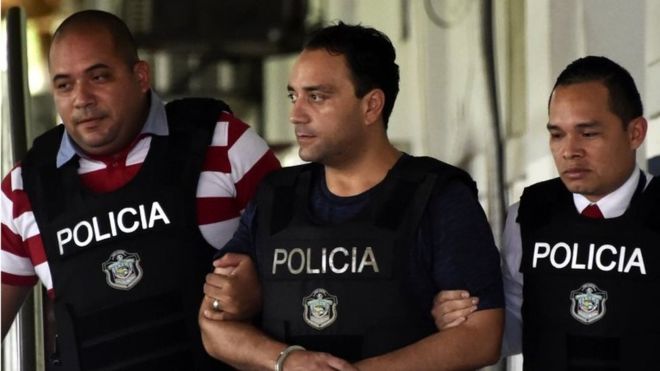 Should Americans be Worried?
In short,  no.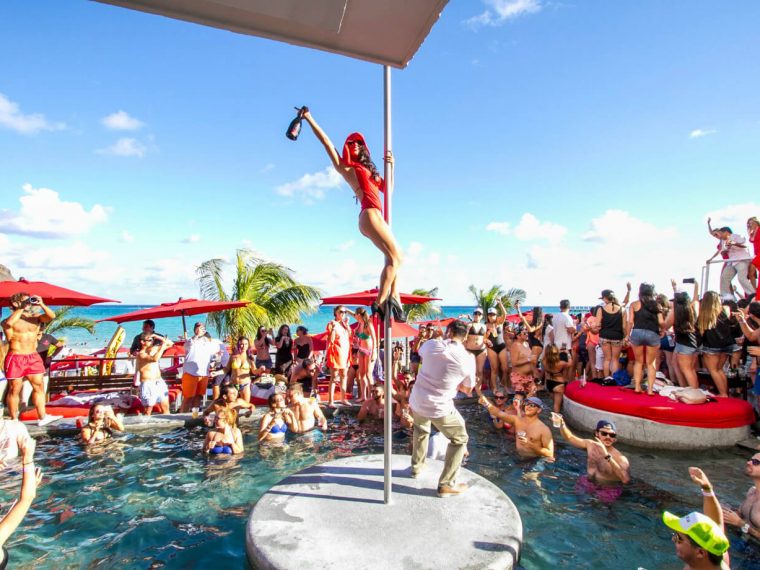 As CBS News travel editor Peter Greenberg said,
"Every time the United States issues a travel advisory, it's got such a negative connotation, there's an almost immediate knee jerk reaction from people to cancel," says Greenberg, "but in terms of Americans being targeted for violent crime, it doesn't really exist."
The events on the Barcos Caribe ferry were extremely tragic and should never have happened.
But this wasn't a direct attack on the public.
Insurance fraud and turbulent election seasons are both relatable all over the world.
These events are not unique to Mexico.
With it being one of the busiest times of the year for this region we understand the heightened concern and media surrounding the subject.
Safety Tips
We want you to feel safe when in Playa del Carmen because ultimately that will determine the overall quality of your vacation.
My advice would be to take the same precautions you would take back home.
Essential Safety Tips:
Drink Responsibly.
Don't walk around quiet side streets alone at night.
Extra Precautions:
For transport (if you are really worried about navigating your trip), you can always book private from a trusted provider.
Rather than roaming the region by yourselves,

book as part of a tour

/ small group. Your expert tour guide will take care of all the logistics and will be on hand should you need anything else.
Since the  warnings, we have dealt with an influx of inquiries asking the question 'are taxis safe in Playa del Carmen?'
Taxis are a popular and cheap mode of transport in Playa del Carmen, and there have been no reported incidents in conjunction with the U.S Travel Warnings.
The only issue tourists have with taxis in Playa del Carmen is not knowing how much fare they should be paying. To avoid any confusion read our blog post on 5 tips to getting a cab.
Need some Help Booking Your Vacation?
Many travel agents on our team have lived in Playa for over 10 years.
We know the area, hotels, restaurants, and tours better than anyone.
Our prices are fantastic too!
Need help organizing your vacation?
Call us today +1 888-537-9797 (toll-free)
Or
Contact us at customercare@playadelcarmen.com
We offer free, unbias advice, and can save you tons of cash on your next vacation!
What do you think about all this? Comment below!
---
Trending Now