Is It Safe to Travel to Mexico in 2023? Everything You Need to Know
---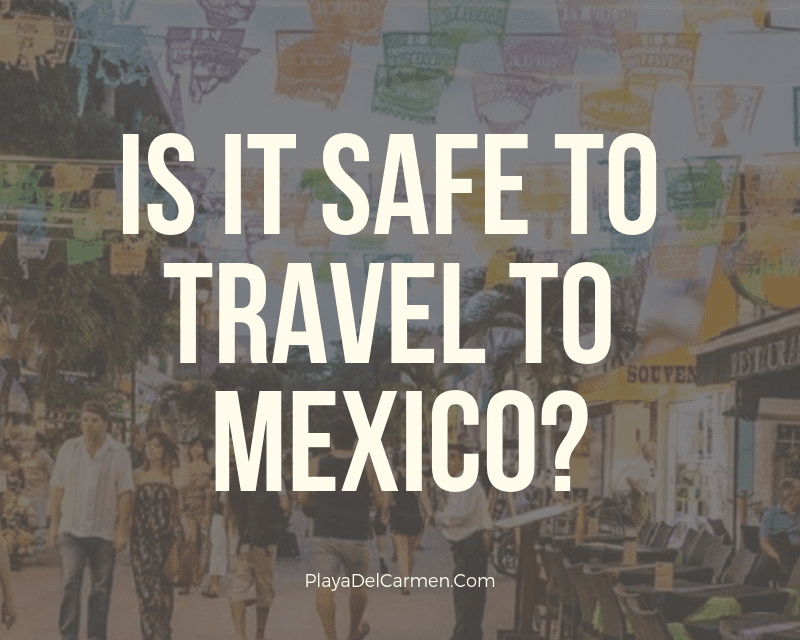 You're my type of traveler!
You know why? Because you're a safety guy.
It's only normal that you want to be aware of the warnings and possible risks when traveling to a new place.
I do the exact same.
I am just going to say it outright.
The media does NOT paint a real picture of Mexico's tourist destinations such as Cancun and Playa del Carmen.
I'm not going to turn Trump on you and start calling 'fake news' but I AM going to present you with the facts!
Because as an avid 25-year-old female solo traveler myself I know the importance of being prepared and being aware.
This safety guide will cover: 
---
1. Is it safe to travel to Mexico?
THE FACTS: MILLIONS of people visit sunny Mexico each year and return home from a trouble-free trip.
With a bit of common sense and some inside intel (from our local perspective), you can too!
In this blog, I will cover everything you need to know. 🙂
Despite the media headlines painting Mexico as a place rampant with crime and drug violence, my experience has been a completely different experience entirely.
By taking the same basic precautions as you would traveling anywhere (including metropolitan cities in the US), Cancun and the Riviera Maya is safe for you and your family.
In fact, as of Feb 4th, 2019, the official US Travel Advisory page says the following about Cancun:

What I urge you to understand is…

To put it frankly,  the Mexican government will not let millions of dollars slip through their net because the most popular locations aren't safe.
Police and emergency services here are NOT in short supply. 
For Cancun, SafeAround "assesses risk level worldwide", and says…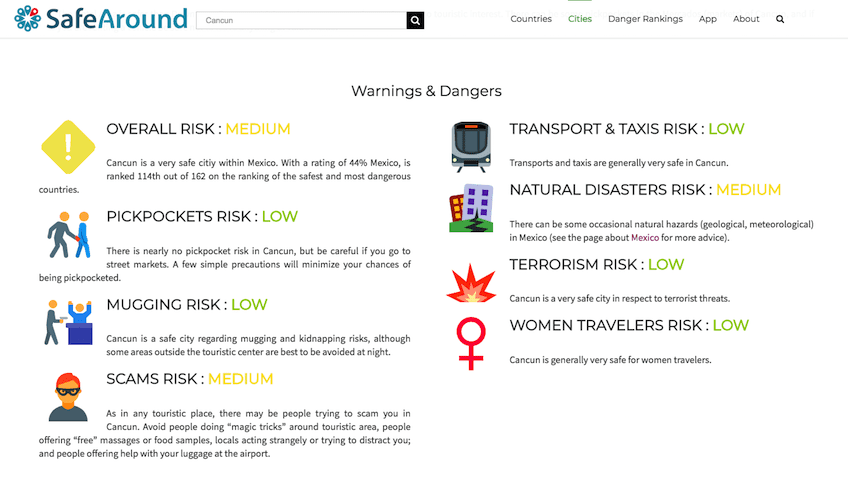 Of course, every city has its moments.
However, the NORTH of Mexico (FAR REMOVED FROM CANCUN AND THE RIVIERA MAYA) is largely to blame for the country's tainted reputation.
Mexico's magnificent Riviera Maya is one of my favorite places in the world closely followed by Brazil and Fiji!
The culture here is by far the most colorful and vibrant of them all and it would be a shame for you to miss out on it because you were misinformed.
With my help, your Mexican trip will be a safe and fun one. 🙂
2. Street Safety
TOP 3 TIPS: 
Use your common sense
Be aware of your surroundings
Don't walk down dark unlit streets alone at night
Keep your valuables out of sight
I think all of the above apply to our places of origin too, right?
You wouldn't catch me walking down a dark alley in Manchester, England,  alone at night.
Again, common sense. 
As a 25 yr old female, I would say I've done my fair share of traveling thus far (and touch wood nothing sinister has ever happened to me).
Street safety is an important subject to cover, if, like me, you enjoy exploring on foot.
Compared to other places I've visited such as Brazil, Mexico is nowhere near as high risk when it comes to street safety. 
That said, just always be aware of what's going on around you and act accordingly.
Don't flash your cash, don't bring your diamonds, and keep a tight handle on gadgets such as phones/cameras.
Simple!
3. Scams in Mexico
Scams are a world-wide problem.
I've been credit card frauded in England more times than anywhere else in the world.
Here are the scams to look out for in Mexico:
CASH MACHINES
This one is the top of my list and by far the most common. It's never happened to me but it happened to my colleague.
DO NOT use random cash machines on the street.
Although they are convenient they aren't manned and watched by officials.
Use cash machines located at the bank, supermarket, or in your hotel to be extra safe.
In Cancun and Playa del Carmen, there is no shortage of banks to choose from just be sure to inform your branch before leaving your home country so the card isn't declined or blocked.
TAXIS
A lot of people worry about getting into taxis in a new country, me being one of them when I first arrived…mainly because my friends had all convinced me I was going to get kidnapped *eye roll*.
But once I learned the ins and outs of how taxis work in this country my fears were alleviated, and I even wrote an in-depth taxi guide to help people who were in a similar boat to me. 
5 tips and tricks for getting a taxi in Mexico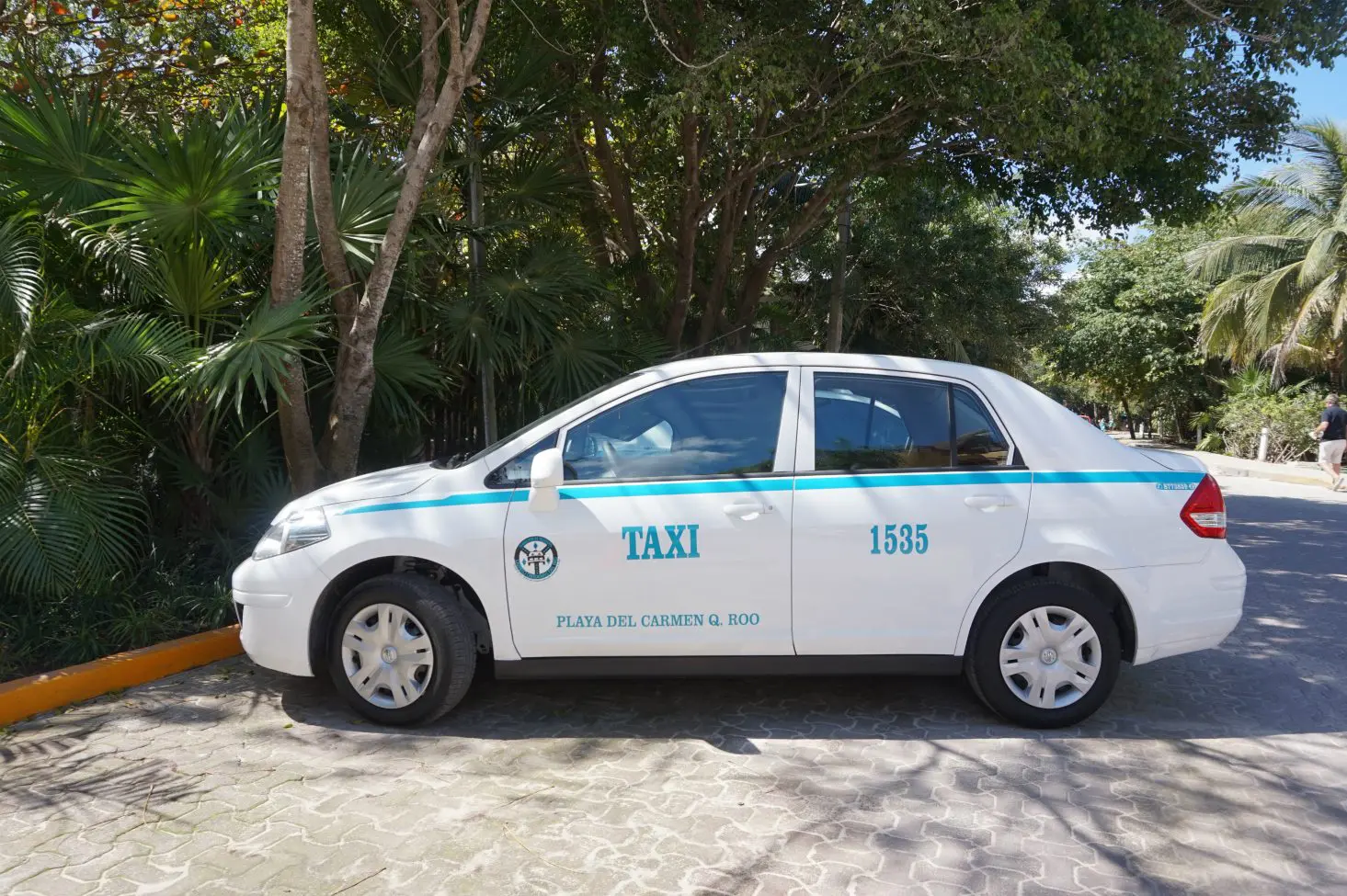 I understand when traveling as a family sometimes it can be a little more stressful navigating these parts with all the extra luggage and the need for working AC etcetera,  so I would suggest booking a transfer with a well-respected local agency like us!
If you would like to discuss booking transfer or taxi ahead of time contact us at customercare@playadelcarmen.com and we would be happy to help get it all arranged for you.
Always decide on a price before you get in the taxi this way both you and the driver are clear on how much it is going to cost before the journey begins.
Most locals aren't out to fleece you, but with a little care and being aware of who is around you and what is going on, you can avoid falling prey and becoming a scammer's next lucrative customer.
CURRENCY EXCHANGE
Lastly, the currency.
If you are going to bring cash along with you just do your homework before you get here. Research the best exchange rates before you leave to avoid being ripped off.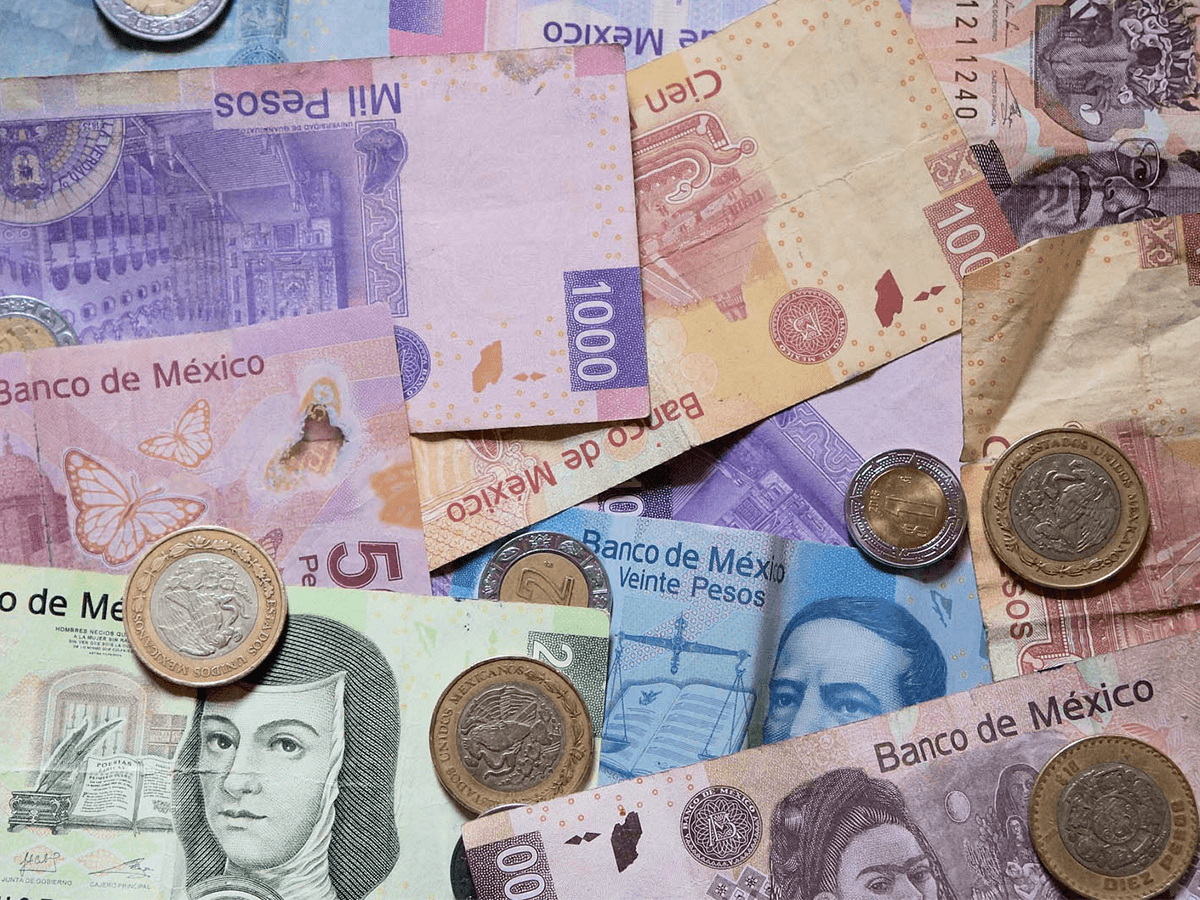 A lot of hotels accept USD but if you go on a tour or want to go shopping in Cancun or Playa del Carmen it's recommended that you use the local currency (Mexican Pesos).
3. Is drinking alcohol in Mexico safe?
TOP TIP: 
Drink Responsibly
A year ago the U.S State department warned travelers about possible tainted alcohol in Mexico, due to a woman found dead in a pool at a resort after a night of drinking.
Consequently, we've dealt with a lot of customers wondering how safe it is to indulge in their vacation margaritas.
It's understandable to be concerned.
Rule number one, drink responsibly!
This is a unique and tragic case and details are still unfolding. But it highlights the need for travelers to be conservative with alcohol, particularly when traveling out of the country, and to look out for one another," says Beth Godlin, president of Aon Affinity Travel Practice, which provides insurance programs to travel companies.
You should not avoid drinking alcohol in Mexico,  but you should be vigilant.
As you will most likely be staying in a hotel,  pick a resort with a great drinks selection boasting brands that you know and trust.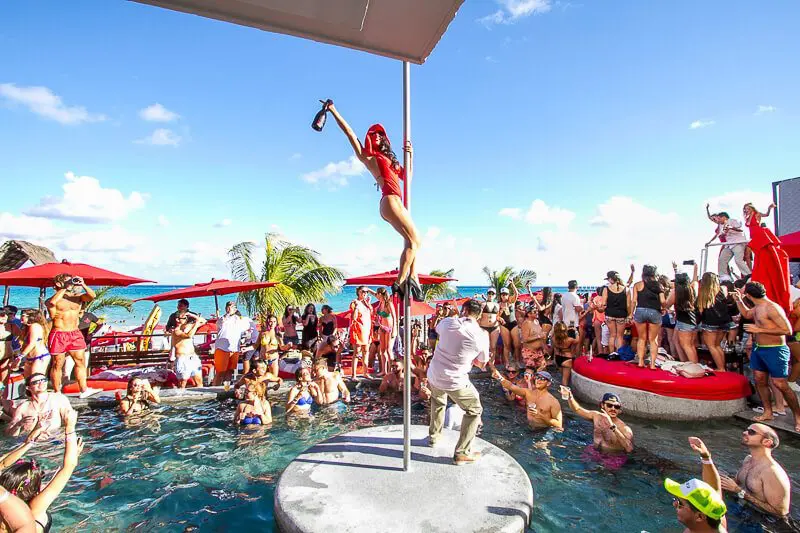 Our travel team here at PlayaDelCarmen.Com will be here to assist if you're not sure where to start.
Always look out to see if it has a AAA rating. That is one indication that the property has been properly vetted. Also, it's worth asking if there is an independent nurse or doctor on duty or on call.
I am a party girl,  and again I've never experienced anything sinister but here are the top tips that I do to stay safe on a night out:
Insist on watching your drinks being made
Consider bottled or canned drinks
Buy your own alcohol at duty-free
Never leave your drink unattended
Don't drink excessively in the sun
Drink plenty of water in between drinks
Be observant of your surroundings
If you feel ill seek medical attention
Take out travel insurance
5. Drugs and Drug Cartel
Let's not try to sweep the D word under the carpet here.
Yes, of course, Mexico, unfortunately, does have a reputation for drug-related crime.
If we are 100 % honest with ourselves none of us are completely alien to drug culture, especially if you live or come from a big city.
It's just part of life. It's a problem, yes, but it happens everywhere.
Whether you want to call it 'gangs', 'dealers', 'cartel', essentially it's all the same.
To state the obvious,  you don't want to get roped in with these sketchy sorts.
Avoid them at all costs and you will be fine.
Back home if someone came up to me in a club and offered me drugs I would say no.
The same applies here.
Most travelers have a trouble-free trip however, there have been reports of travelers being killed by drug cartels.
Often it's been a case of "wrong place, wrong time" or not following government safety warnings and advisories.
6. Transport Crime
TOP TIPS: 
Conceal all valuables when traveling
Use reputable transport services
Transport crimes are known to happen occasionally but this is largely in drug cartel country and border areas …so you DON'T have to worry about that when you visit the Quintana Roo region of Mexico where you will find places such as Cancun, Playa del Carmen, and Tulum.
However, to be safe to follow my tips to avoid pickpockets and robberies.
Mexico is an amazing place where you can travel almost ANYWHERE in the country via bus. It's the countries main transport service.
The ADO service is the best one to use.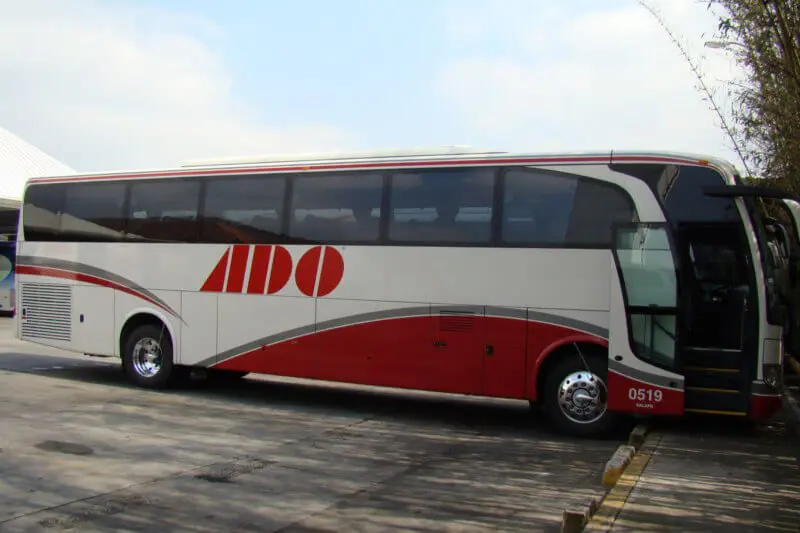 It's safe,  reliable, and cheap!
Plus, the site is super easy to use and you can book your tickets in advance.
These big air-conditioned coaches allow you to travel anywhere between Cancun – Playa del Carmen – Tulum – Bacalar (and more) with EASE.
7. Night Safety
TOP TIPS: 
Travel in groups or pairs
Be aware of your surroundings
Don't walk down dark streets alone at night
Mexico is also renowned for its epic nightlife, they sure do know how to party, so it's only right we discuss safety at night too.
From sunset to sunrise, whether you're at a bar, in a club, or at a festival, it's important to look after yourself.
If you are out with your friends or family just look out for each other the same as you would at home.
If you're headed back to your hotel in a taxi try to do so in groups or at least pairs just in case one of you has had too much to drink and needs a little extra help.
Be aware of your surrounding keep your eyes peeled and be sure to report anything suspicious.
Don't wander off alone at night and always walk in well-lit areas.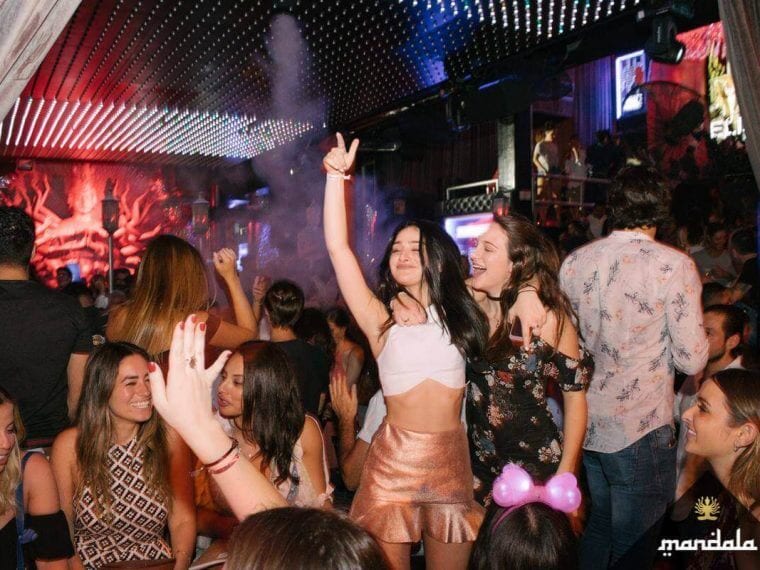 Have fun!
8. Express Kidnapping in Mexico
TOP TIPS: 
Take precautions when withdrawing money
Use licensed taxis
While not exclusive to Mexico, express kidnapping is an issue in many parts of the world.
It's often used as a means to obtain quick money.
The victim will be forced to empty their bank account.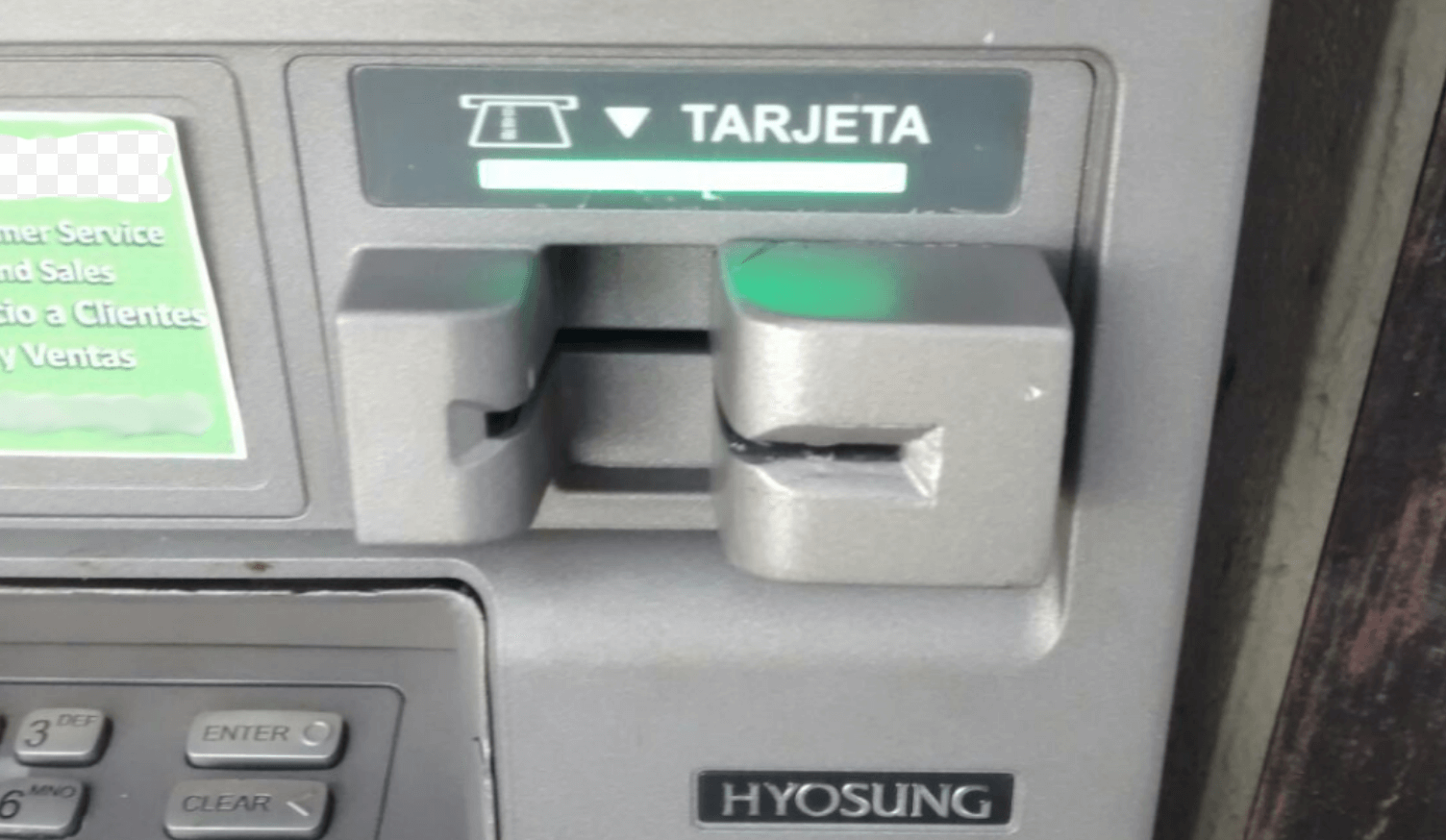 Most people are let go without any physical injury if they do as they are asked, but still, I imagine it's a pretty traumatic experience.
Taking precautions when withdrawing money by ALWAYS using an ATM at a bank or inside a supermarket and using licensed taxis can help reduce the risk of express kidnapping.
9. LGBT Safety
You will be pleased to know that Cancun and Playa del Carmen are VERY LGBTQ friendly.
Mexico has become a haven for gay couples who want to get married as many regions and hotels accept same-sex marriages.
However, I do think it's useful to note that in more rural areas of the country where the conservative influence of the Catholic Church is still very much present, more public displays of affection may be frowned upon.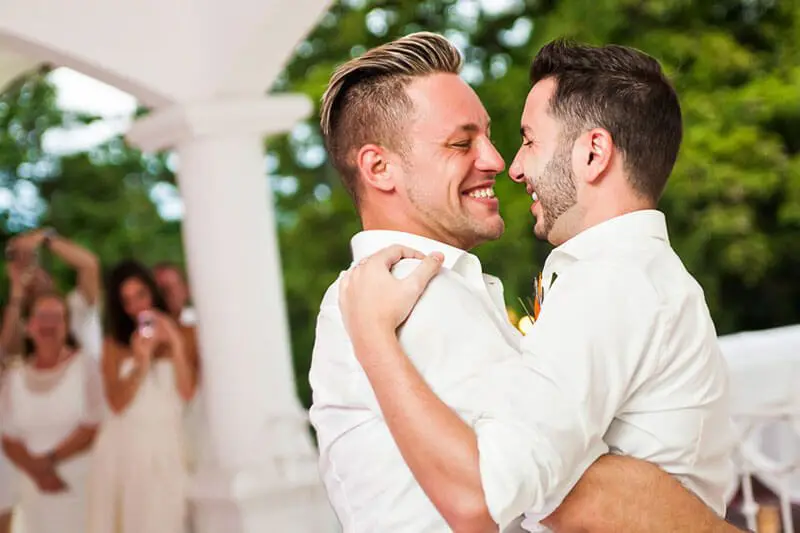 It's important that travelers be discreet in more rural areas of Mexico and be respectful towards the local culture to avoid putting yourself potentially in harm's way.
10. Natural Hazards
TOP TIPS: 
Stay up to date with local news and international news
Take out travel insurance
Nature is a force to be reckoned with,  especially in the Caribbean!
Luckily, things have been pretty calm in Mexico for over a decade with no major hurricanes or natural disasters in the areas of Cancun and the Riviera Maya.
However, there are several things you should know about the weather here as it changes SO quickly.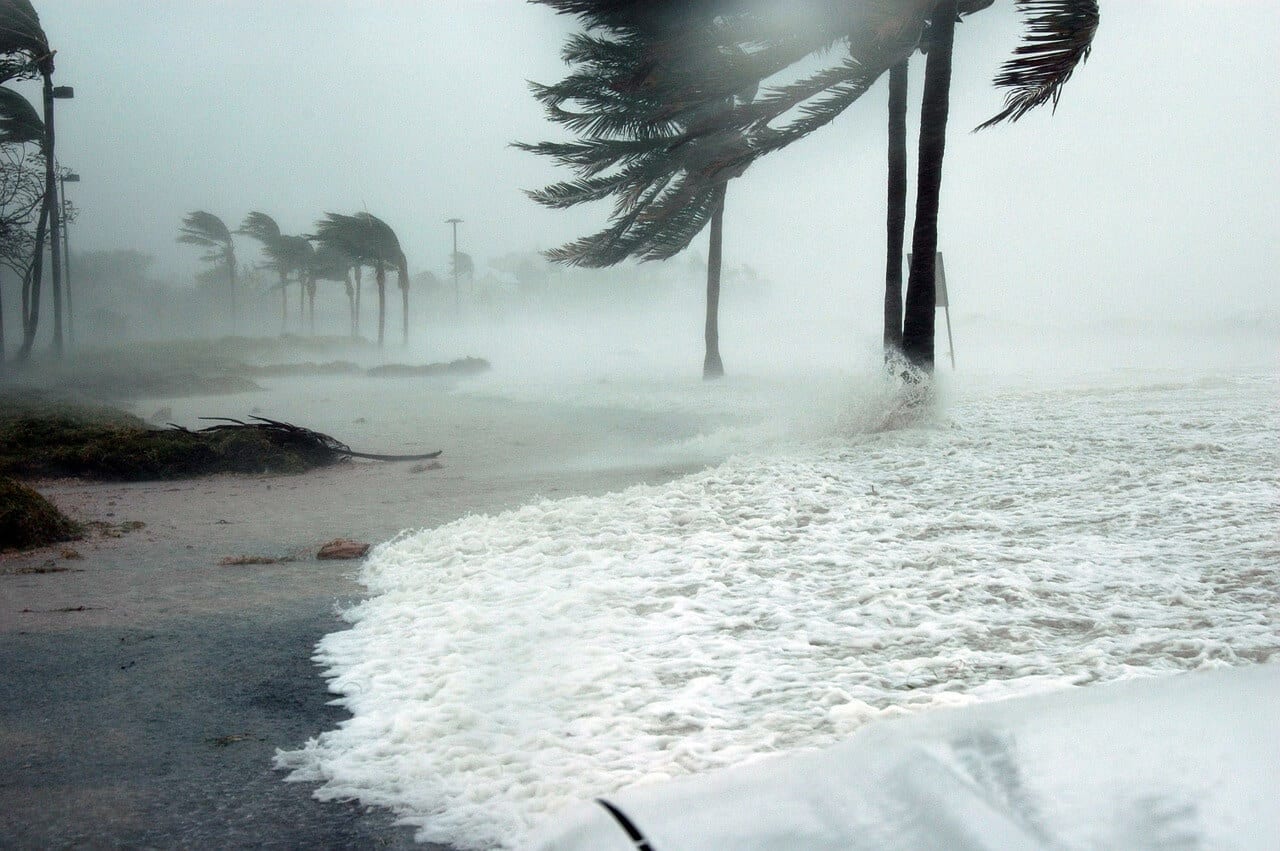 In northern parts of Mexico volcanoes, earthquakes, and heat hurricanes have been occurring so do your research before booking your next trip.
After previous disasters, the region is now well equipped to deal with natural disasters and boasts the best hurricane shelters and state of the art hospitals.
Although it's unlikely you experience any natural disaster during your next trip these are a few of the hazards you need to watch out for while enjoying the beauty of Mexico's natural environment.
11. Travel Health
TOP TIPS: 
Get vaccinated
Bring ample amounts of bug spray (especially during rainy season)
Wear sunscreen
Talk to your doctor if you are pregnant or planning to conceive a child in the near future
Don't drink the tap water
Finally! Health is wealth.
Get vaccinated. Due to Mexico having both tropical and temperate climates mosquito-borne diseases such as dengue fever, malaria, chikungunya, and other health hazards are a risk.
Speak to your doctor well in advance to prepare and take the proper precautions before your trip.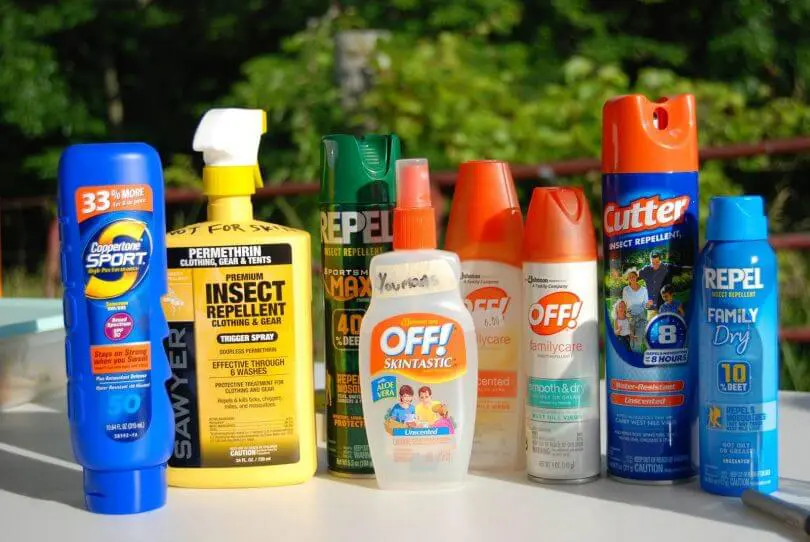 Avoid getting bitten altogether by bringing bug spray with you, especially if you are visiting between June – October as this is when there tend to be more mosquitos flying around.
Mexico's Riviera Maya can get exceptionally hot so be sure to protect your skin with sunscreen.
Try to use biodegradable bug spray and sunscreen as it severely damages the coral reef systems when you enter the sea, plus it's better for your body.
Finally, do not drink the tap water in your hotel or accommodations stick to bottled water and make sure you drink plenty of it to stay hydrated in the heat.
Need Help Booking Your Vacation?
Safety is of our utmost priority. 
We live in Playa. Our team here is made up of an equal blend of Canadian/American/European expats, and local Mexicans.
We respect/value the opinion of all travelers and our sole mission is to provide you with all the tips and facts you need to ensure you have an amazing vacation!
Many travel agents on our team have lived in Playa for over 10 years.
We know the area, hotels, restaurants, and tours better than anyone.
Our prices are fantastic too!
Need help organizing your vacation?
Call us today 888-537-9797 (toll-free)
Or
Contact us at customercare@playadelcarmen.com
We offer free, unbias advice, and can save you tons of cash on your next vacation!
What do you think about all this? Comment below!
---
Trending Now