Top 15 Destination Wedding Mistakes to Avoid – Your Ultimate Guide
---
Want to make sure that you avoid common destination wedding mistakes when you're planning your celebrations?
I'm here to help.
Our team of experienced wedding planners has arranged destination weddings for 100's of couples.
So, we know the top mistakes that people make and how to avoid them.
And, I'm excited to share this info with you.
Ready to make your wedding planning journey SO much easier?
Let's go…
Top Destination Wedding Mistakes to Be Aware Of
---
1. Block Booking Accommodation Before the Wedding Booking is Confirmed
Booking rooms for you and your guests before you've confirmed your wedding date availability is never a good idea.
I've seen couples get caught out by this, and it causes no end of problems.
If you book the rooms ahead of time, there's a chance that you won't get the availability you want for your wedding.
This leaves you with accommodation at your chosen resort but nowhere to actually get married.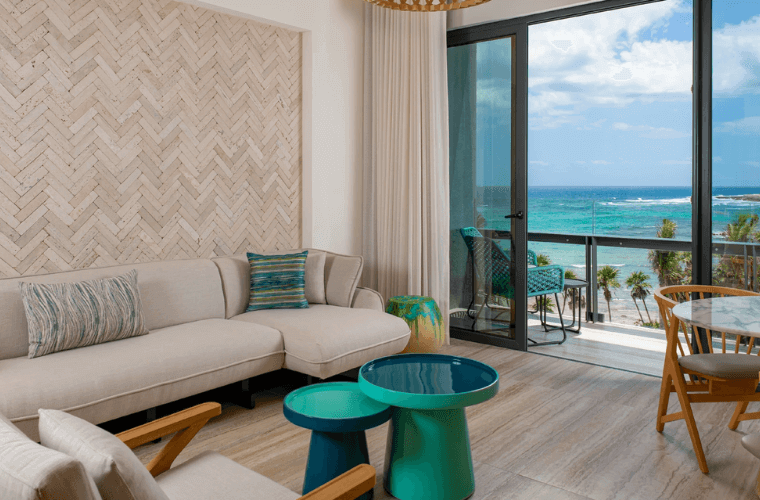 Contact our team at 888-537-9797, and we'll help you book everything together.
This includes your wedding, accommodation, and any activities or tours you may be interested in.
That's not all…
We'll put our local contacts to use, getting you great deals and discounts, so your wedding budget stretches further.
2. Being a Control Freak About Activities
Your destination wedding is one of the biggest occasions of your life.
So, it's totally cool if you get super excited about the whole event.
But, don't let this turn you into a control freak when it comes to arranging activities for everyone.
Remember that your guests are spending a lot of money on joining you, and it's a vacation for them.
So, let them have time to themselves when they can explore and do what they want to do.
I'd suggest that a get-together on arrival, a meal during your stay, and a send-off meet-up are sufficient group activities to arrange outside of your wedding day.
You can also put some suggestions together for what your guests may want to do, then leave them to decide for themselves.
Aside from avoiding the risk of irritating your guests by herding them around, giving people space has another big benefit…
You get to explore as a couple and enjoy activities like swimming with whale sharks.
What's not to love? 😍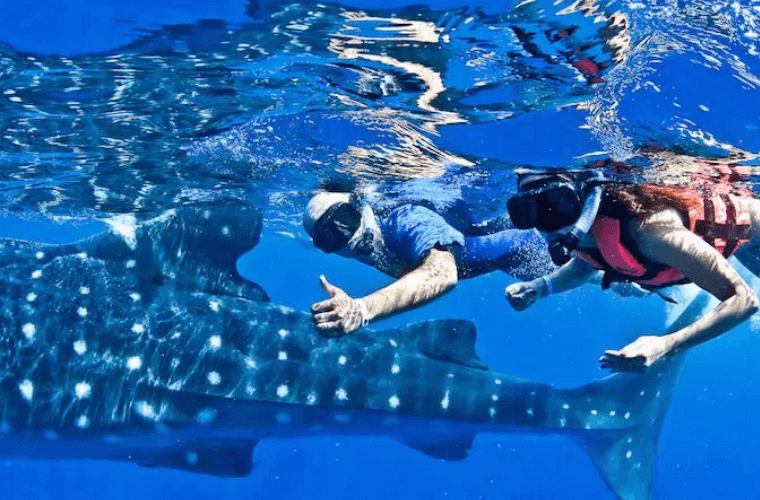 Looking for inspiration for activities you can do with your partner or that your guests will love?
Take a look at my blog post.
"Top 10 Things to do in Riviera Maya – Your Ultimate Guide (2023)"
We're also here to book activities and tours for you and make sure you get a great bang for your buck.
Just give us a call at 888-537-9797.
3. Not Having a Plan B
Beach weddings are stunning.
Who wouldn't want the Caribbean sea and sky as a beautiful natural backdrop to their big day?
And the weather is normally sunny and hot.
But, as we've all seen in recent years, you can never guarantee weather conditions.
So, it's essential to have a Plan B in case you can't say "I do" on the beach or any other outdoor location you've chosen.
Hotels offer an indoor backup location as an alternative, and these venues are normally gorgeous, as you can see…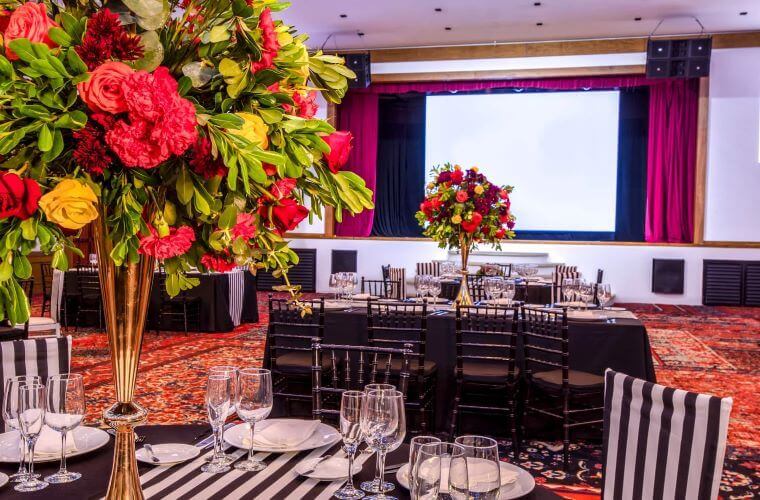 But I've come across couples who really don't want a ballroom wedding venue, and this is the only option at some resorts.
So, understanding your options in advance is super important.
4. Choosing a Dress That Isn't Travel Friendly
Have your heart set on a breathtaking dress for your destination wedding?
That's excellent news.
But, before you make a final decision, remember that the dress has to travel with you.
It's always best to take your dress as carry-on luggage, so there's no risk of it being mislaid.
Most airlines are fine with you taking your dress onto the plane with you in a garment bag.
But they aren't going to be as understanding if you choose a full-on ballgown that takes up a ton of room.
Plus, choosing a more simple and delicate style of dress is usually a better fit with a destination wedding in paradise.
5. Ignoring the Potential Seaweed Issue
Seaweed can be an issue in the Mexican Caribbean.
So, you should always be prepared for it.
The problem tends to be at its worst in May and June, so these may not be the best months for a beach wedding.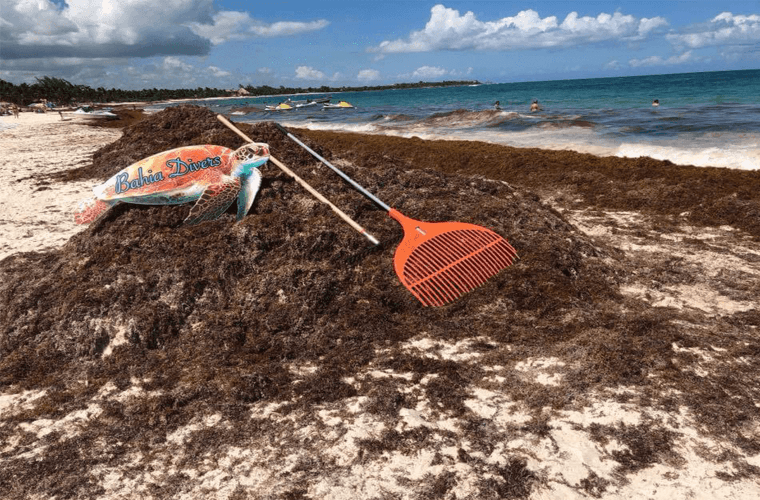 And you should also prepare yourself for the presence of seaweed at other times.
You'll find that resorts are good at clearing it away, and there are also plenty of other natural and manmade wonders to explore if your access to the beach is affected.
Take some time to read my blog post for more info.
"How to Handle a Seaweed Invasion in Playa del Carmen: Activities & Ideas (2023)"
6. Not Giving Enough Upfront Info to Guests
Traveling can be stressful for your wedding guests.
You can help with this by giving them all the travel info they need upfront.
This includes flight options, things to do, currency rates, tipping details…
Basically, include anything you think a tourist would want to know.
This may sound like a lot of work, but, trust me, it's less stressful than constantly being asked questions when you're trying to concentrate on your wedding planning.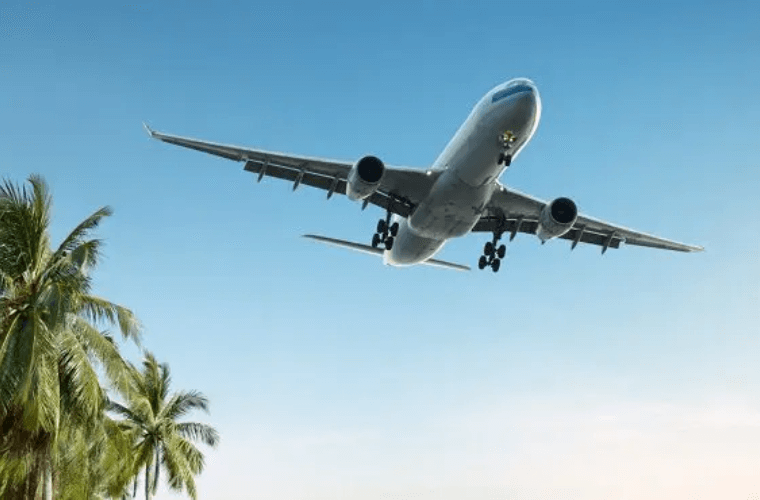 The easiest way to communicate this info is on your wedding website.
Keep the site simple so it's easy for your guests to navigate.
And, don't forget to update it regularly.
7. Having Your Hair Loose for a Sky Deck Ceremony
Chosen a Sky Deck wedding location and dreaming of the breeze gently blowing through your free-flowing hair?
I definitely wouldn't go there.
The wind can be stronger than you think, and pretty soon, you're juggling your bouquet as you try to keep your hair under control.
It's really not worth the stress.
The same applies to beach weddings, where a strong breeze can cause the same problem.
Opting for an updo makes way more sense than having your hair down.
And it looks gorgeous.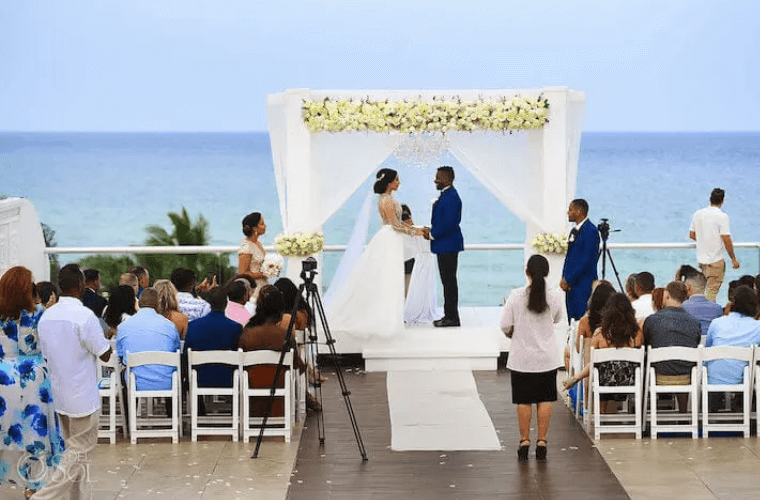 Plus…
You can relax and enjoy the occasion rather than waving your arms around chasing your hair like some sort of crazy ninja.
This is a huge deal because you really want to be able to relax and savor your Sky Deck wedding as they're so spectacular.
Check out my blog post for more insights.
"10 Stunning Sky Terrace Wedding Venues in Mexico (2023)"
8. Wearing Heels for a Beach Wedding
Hears another big fashion no-no for destination weddings…
Wearing heels if you're getting married on the beach.
It's a recipe for disaster and so not necessary when bare feet or flats look amazing.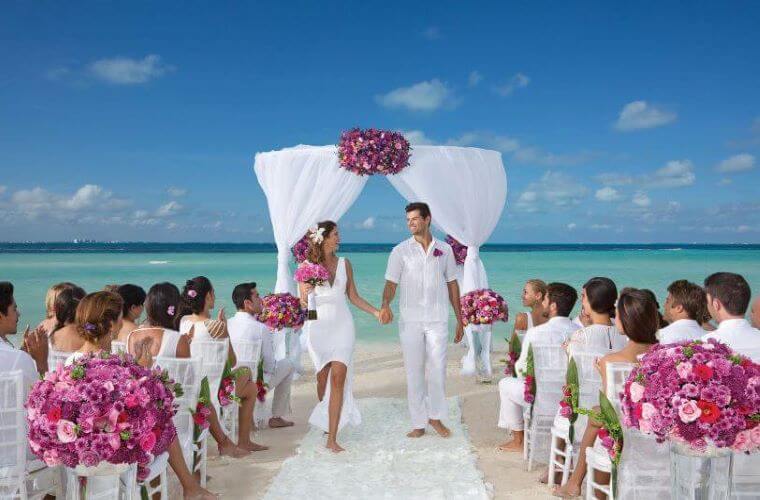 I've found that one of the biggest destination wedding mistakes brides make is thinking heels are okay if there's a walkway added for a beach wedding.
But that's not the case.
Manual walkways only cover a small area, so there's still sand to walk on at some point.
And you really don't want the main talking point of your big day to be you falling flat on your face.
That's not the impression you want to make!
9.  Forgetting to be a Tourist
Yes, exchanging vows is the most important part of your destination wedding.
But don't forget to be a tourist too.
You can help this to happen by arriving a few days before the ceremony and giving yourselves time to relax and explore.
At this point, I'd like to give a shout-out to the Jungle Buggy Adventure.
Tearing around the jungle in a buggy is a sure-fire way of forgetting any pre-wedding nerves you may have.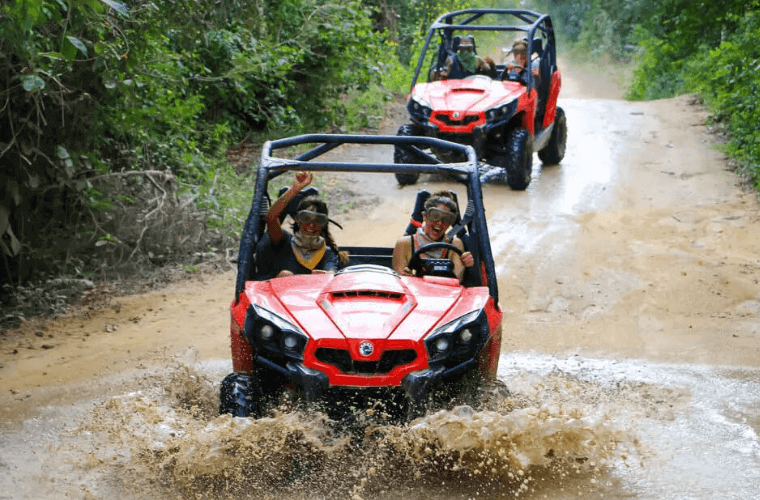 And there are so many other amazing sites to see where you can create amazing memories.
We'll help you choose activities and tours you'll love.
So, you get the complete tourist experience as well as your destination wedding celebrations.
10. Not Checking the Insurance Small Print
Firstly, make sure you get insurance for your destination wedding celebrations.
Secondly, always make sure to check it covers everything you need, such as trip interruption and cancellation.
And, here's the third thing that is one of the biggest destination wedding mistakes people make…
ALWAYS check the small print, so you don't get any nasty shocks.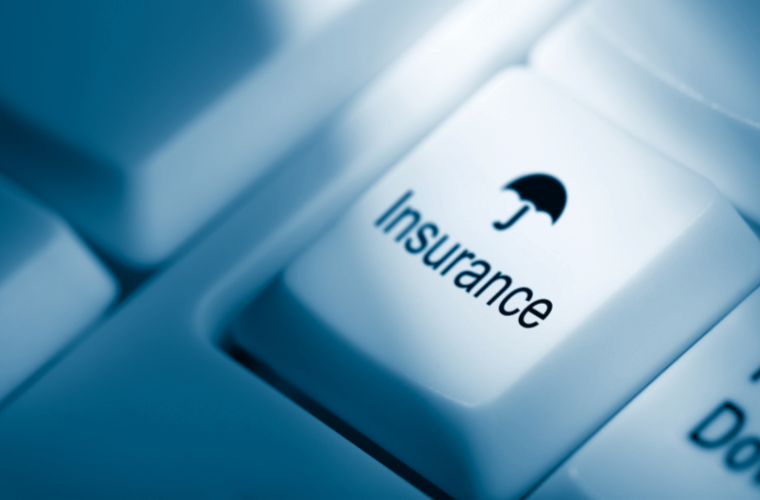 There's also a good chance that you'll need more than standard travel insurance.
Investing in specialist wedding insurance covers extras such as a problem with the photographer.
It really does pay to make sure you have everything covered.
11. Choosing the Wrong Time for an Outdoor Ceremony
It's not going to come as any surprise that destinations like the Mexican Caribbean can get very hot.
But, you'd be amazed how many couples don't take account of this when choosing the time for their ceremony.
This can be a huge problem if the sun makes an appearance and is way too strong.
If your ceremony is outdoors between July and August, I'd recommend arranging your ceremony for 5 p.m. or later.
It makes everything a lot more comfortable.
You might also want to ask for umbrellas or fans for guests, so they don't get super hot while watching the ceremony.
Wedding planners can usually easily handle this request.
12. Forgetting About the Water
You're bound to be excited and busy during your celebrations.
But you should always take time to drink plenty of water.
Keeping hydrated stops you from looking a little puffy after taking full advantage of the all-inclusive food and alcohol.
And,
You can avoid getting a dehydration headache that could seriously spoil the fun.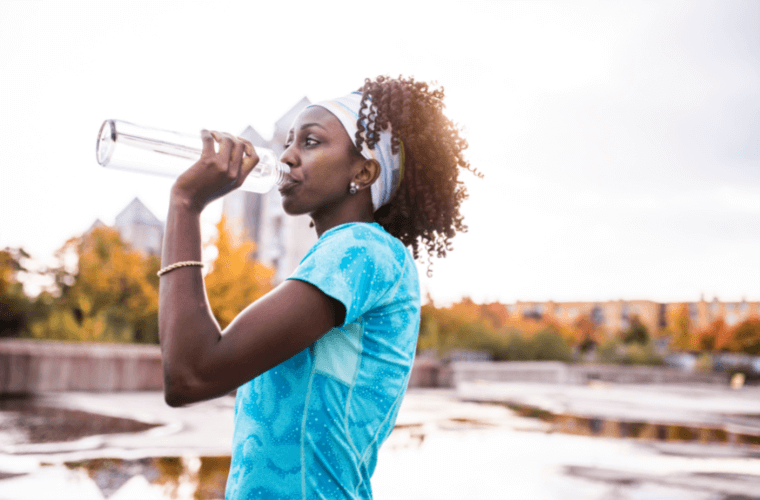 Don't forget to eat too.
You'll be surprised how easy this is to do, especially on your big day.
And, you really don't want to be dizzy through hunger during the ceremony.
13. Not Having a Cocktail Hour
A lot of wedding packages include a cocktail hour.
But, even if this isn't the case, having one is still a good idea.
It's a great way to break up the day between the ceremony and your reception.
And here's the real bonus…
Including a cocktail hour keeps your guests around and means they don't disappear off to their rooms.
This is a definite positive because when people start doing their own thing, they're often late for the reception.
You don't want this to happen because you only have limited hours.
14. Sending Invites Too Late
Regular save-the-dates go out around four to six months before a wedding, with invitations sent around eight weeks before the big day.
One of the big destination wedding mistakes couples make is to stick to these timeframes.
Guests need more notice to complete tasks such as getting a passport, if necessary, and booking flights.
So, it's a good idea to send save-the-dates around eight months before the date of the wedding and invitations at least 12 weeks before.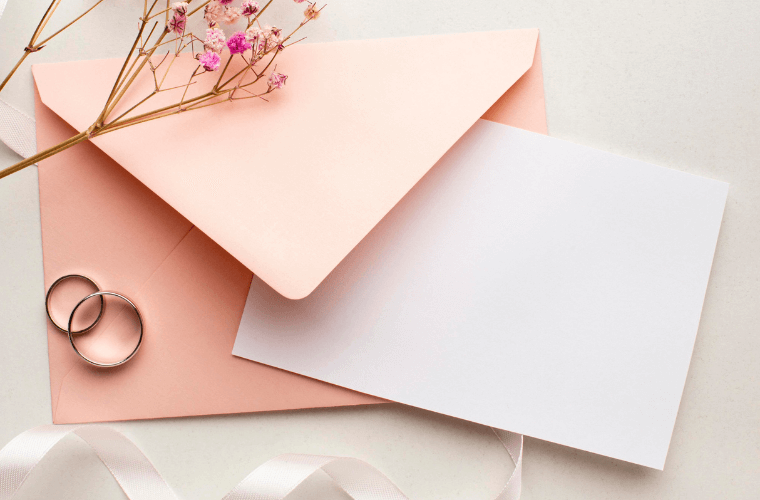 When you're sending the save-the-date, aim to include a pack with additional info, such as a timeline for the events and details of any group get-togethers, such as a welcome party.
If you have a wedding website, you can put the information there and simply direct your guests to where to find it.
15. Not Choosing the Right Travel and Planning Experts
It may be tempting to try to organize everything yourselves, and you may think you'll save money.
But this really isn't a good idea because this amount of planning can be overwhelming.
And you don't have local contacts, which makes everything more difficult.
Working with local experts takes the stress off your shoulders.
Plus, we know from experience that our experience, professionalism, and local knowledge make sure that couples get the wedding of their dreams for a competitive price.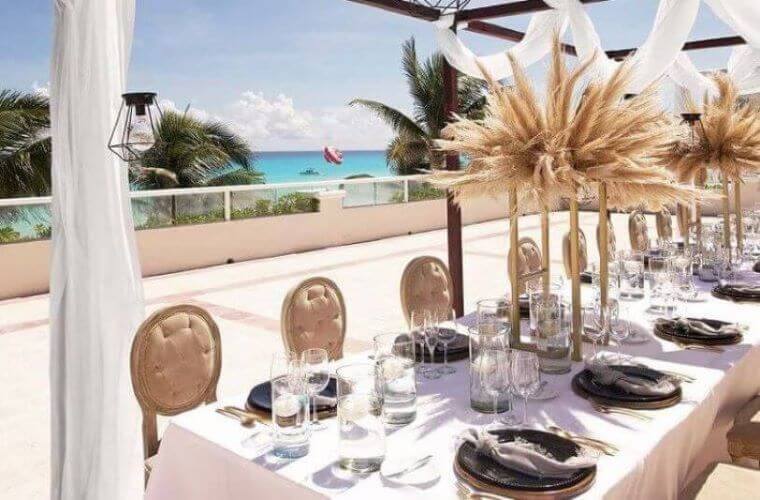 For more advice about avoiding potential mistakes in this area, have a look at my blog post.
"Guide to Choosing Destination Wedding Planner or Travel Agency"
Ready to Plan Your Destination Wedding in Mexico?
Want to avoid making these destination wedding mistakes?
No problem.
The PlayaDelCarmen.Com team is here to help.
We'll organize your wedding day, accommodation, and activities.
And we'll make sure you get excellent value for your dollars.
Call us at 888-537-9797  or complete the contact form to start your wedding planning journey.
We look forward to hearing from you.
Have Questions or Suggestions About Destination Wedding Mistakes?
What do you think about the destination wedding mistakes in this post?
Was the information useful?
Do you have any other potential mistakes you'd like to highlight?
Pop something in the comments, and I'll take a look.
Other Blog Posts You May Find Useful
---
Trending Now
You may also like