Your Ultimate Destination Wedding Guest Guide 2023
---
Attending a destination wedding and not sure how much it will cost or what you should wear?
Don't panic.
The team at PlayaDelCarmen.Com has a destination wedding guest guide that covers everything you need to know.
And I'm here to share it with you.
Ready to discover the guest experience at a destination wedding and learn about the dos and don'ts of the occasion?
Let's go…
Advice and Information for Destination Wedding Guests
---
1. Booking Flights and Accommodation
Like any vacation, you need to plan your destination wedding travel and accommodation carefully.
So we've dedicated a section to it in this destination wedding guest guide.
I'll begin by saying that the sooner you start planning for your trip, the better.
So, once you've received and responded to your invitation, it's time to start asking and answering the important questions.
Keep reading, and I'll show you what they are.
Do I need to book accommodation as a destination wedding guest?
When you know you're going to be attending a wedding abroad, check with the bride and groom about the accommodation situation.
They'll let you know if there's a block booking for guests at the resort where the wedding is happening.
This arrangement is common as it can help wedding couples get discounts on wedding packages and accommodation.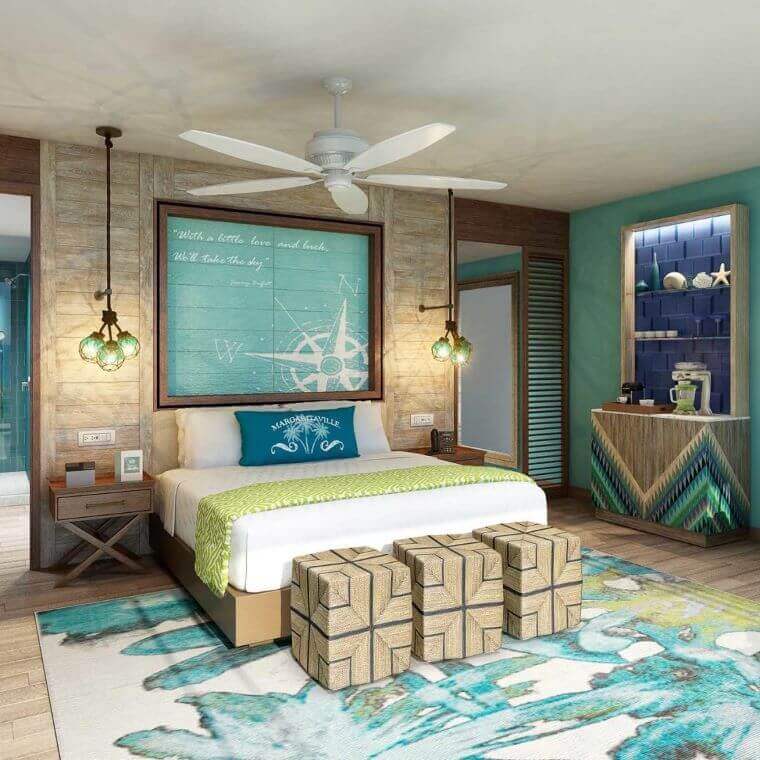 If no accommodation is booked for you, it helps to find a room or suite as soon as possible.
Make sure you find accommodation either at the wedding resort or close enough to make it easy for you to participate in the celebrations.
When should I book flights for a destination wedding?
If you're traveling internationally for a wedding, book your flights in plenty of time.
Given the current pressures on the airline industry across the world, booking at least eight months ahead makes sense.
If you don't know about the event that far ahead, don't panic.
You should simply start looking into flights as soon as you can.
Doing this is especially important if you're traveling during the high season.
Prices are only going to increase as the time to fly gets closer.
So there's no point in hanging around trying to get a deal.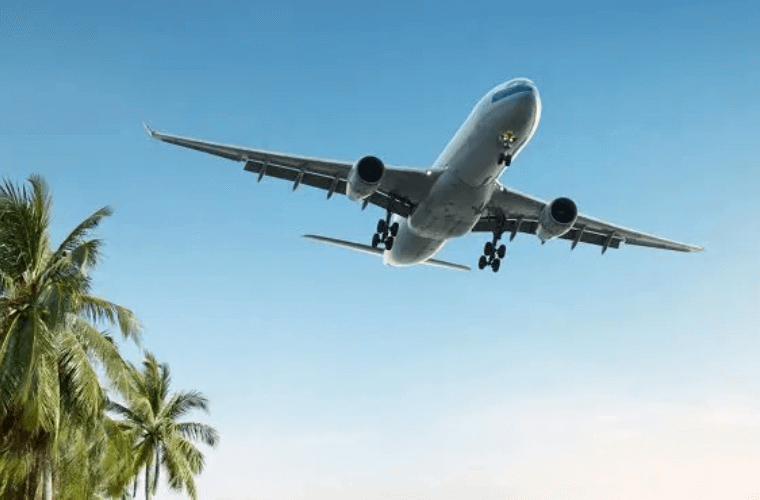 Aside from getting the flights you want at an affordable cost, booking in plenty of time reduces your stress levels.
That's always a good thing, right?
We'll help you relax further by booking your flights for you if you're traveling from the US or Canada.
Is it okay to stay somewhere else if the hotel the couple chooses is out of my budget?
If you're on a tight budget, you may not be able to afford accommodation at the resort where the wedding is happening.
This situation isn't a problem.
You can choose a hotel that's more affordable.
If you're going to do this, remember to give the wedding couple the heads up.
If you let them know, they can allocate any rooms they've block booked to other guests.
Plus…
Keep in mind that some of the most fun times at a destination wedding happen spontaneously, so if you're staying elsewhere, you may miss out.
You may be able to have the best of both worlds by getting a day pass for the wedding resort, so you can join in with everyone else.
Call us at 888-537-9797 for more advice about your accommodation options.
How long do I have to stay if I attend a destination wedding?
Most destination wedding celebrations last for around three to four days.
Sometimes, the wedding group stays longer so everyone can have more fun together.
As long as you're there for all the main wedding events, you can choose to stay for as long as you want.
But if you aren't going to be there for the entire period, you should let the wedding couple know as soon as you accept the invitation.
2. What to Wear for a Destination Wedding
Being invited to a wedding in paradise is exciting.
But then you start to worry about what you should wear.
The good news is that it's not too difficult.
There are some simple ground rules to follow.
To start with, take account of the weather at your destination.
In Mexico, the weather is mostly warm, so it makes sense to wear light and airy fabrics.
You can create an amazing outfit using fabrics like linen, organza, chiffon, lace, or cotton blends.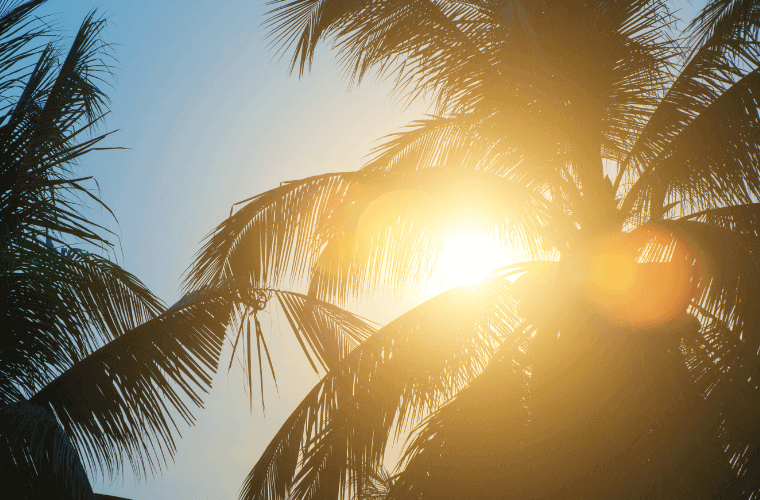 What should I wear for a destination wedding?
As well as wearing the right fabrics, it's a good idea to stay clear of dark colors.
Darker shades absorb heat, so they're likely to make you feel uncomfortable in hot weather.
What should I wear for a beach wedding?
We're often asked this question, so we're including it in our destination wedding guest guide.
Beach weddings tend to be casual, so opting for an outfit that's not formal is fine.
But you should still avoid anything too casual, like shorts or flip-flops.
A sundress, slacks, and button-down shirts are good choices.
If the celebrations take place in the evening, having a light jacket or shawl on hand is a good idea.
Overall, think casual with a touch of style and class.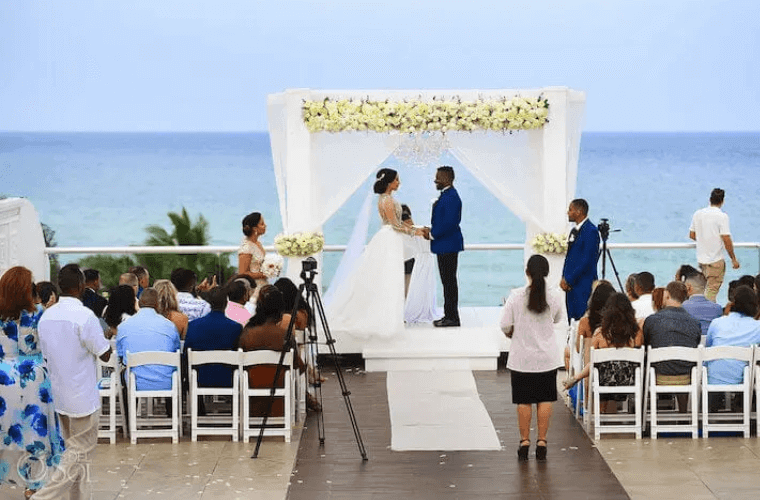 What is the best color to wear as a destination wedding guest?
There are no rules about what colors to wear for a beach wedding.
I've seen some weddings where virtually everyone has white clothing.
But if there's a theme like this, you'll usually get the heads up from the wedding couple.
So generally, I'd say you should avoid wearing white and leave that color for the bride.
Bright colors like red and yellow look amazing, especially if you want to stand out from the crowd.
To blend in, I'd go for more mellow and muted shades.
For men, beige slacks are classic and can be teamed with any color of shirt.
Just remember, don't be too out there or loud because it's not a good look.
What is the dress code for a beach wedding?
I've covered the basics of what to wear for a beach wedding, but sometimes there'll be a dress code to stick to.
Here's a quick heads-up about what some dress code terms mean.
Formal beach wedding attire is longer elegant gowns for women and a traditional suit and tie for men.
Semi-formal beach wedding attire is shorter, tea-length dresses for women and slacks with a button-down shirt for men, which can be accompanied by a suit jacket without any need for a tie.
 Casual beach attire is a personal choice as long as it's classy. For women, maxi dresses are popular, and men tend to choose long pants with a short or three-quarter-sleeved button-down shirt.
3. Taking Part in Group Activities
You can make amazing memories during the group activities at a destination wedding.
They're a great way of relaxing and getting to know people.
But this doesn't mean you have to spend all your time with other wedding guests.
To clarify everything, I'm going to answer some important questions in this part of our destination wedding guest guide.
Do I have to take part in all the planned activities at a destination wedding?
This question is something that many wedding guests want an answer to.
The short answer is no, you don't have to attend all activities.
Obviously, you'll be expected at all the events directly connected to the wedding, such as the welcome party, ceremony, and reception.
But you'll normally be able to choose whether you want to join in with other activities.
Be honest with the bride and groom and explain that you'd like some time to explore by yourself.
They'll let you know if there's anything they'd especially like you to be there for.
Heads up…
Always be clear about whether you'll be there for an activity.
It's seriously rude to just not turn up.
I'd also suggest that you plan any independent activities before you go.
We'll help you do this and get you the best bang for your buck.
At this point, I'd like to give a shout-out to my favorite activity in the Riveria Maya.
The Jungle Buggy Adventure is a real adrenaline rush, and it's so much fun.
You get to drive through the jungle in a buggy and stop for a swim in a cenote.
How fabulous is that? 😍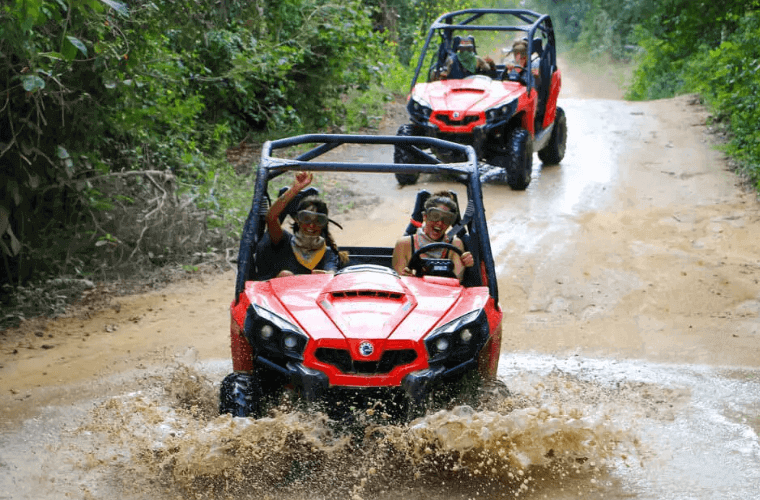 Whale sharks are another popular attraction in Mexico.
They swim off the coast from June through September.
You can book to snorkel alongside these gentle giants.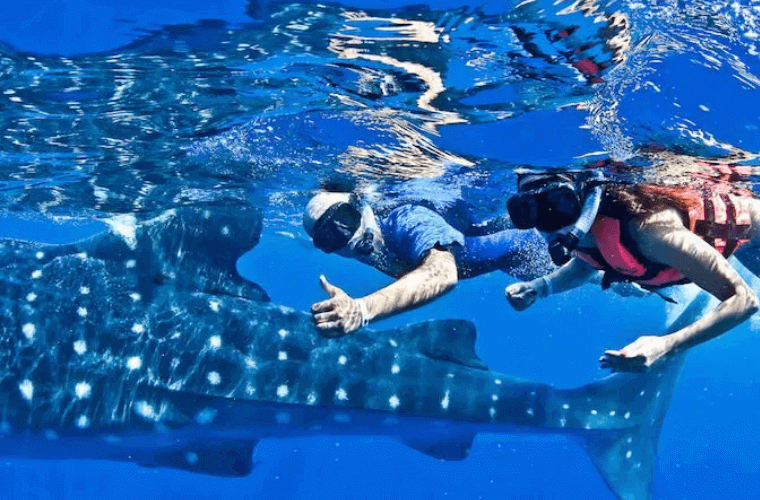 For more inspiration about activities if you're attending a wedding in Mexico, check out my blog post.
"15 Most Fun Activities in Cancun | The Ultimate Checklist (2023)"
Or call us at 888-537-9797 for advice.
4. Costs to Expect as a Destination Wedding Guest
In this part of our destination wedding guest guide, I'll give you some info about the costs you can expect when you attend a wedding abroad.
You can use this advice when you're planning your budget.
What should I expect the wedding couple to pay for if I'm attending a wedding abroad?
There are some things that most wedding couples pay for if they're having a destination wedding.
These things include potential welcome and leaving drinks as well as celebrations on the day of their wedding.
Some couples cover other costs.
The situation varies from couple and couple, depending on their wedding budget.
You'll be expected to pay for anything that isn't included.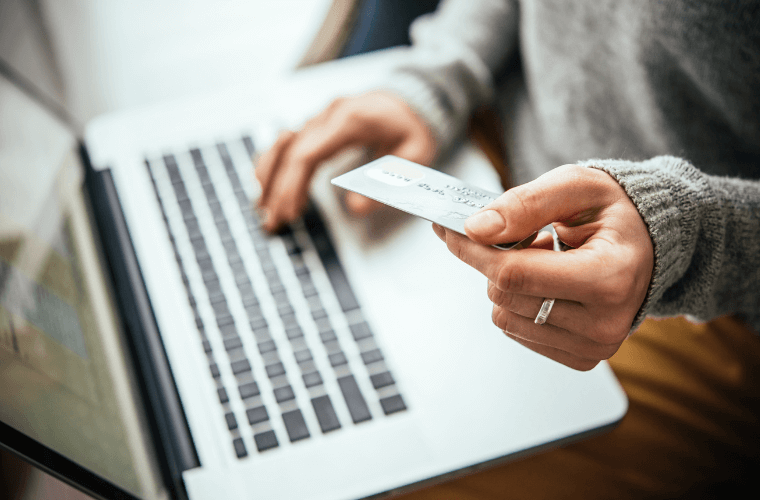 You should expect to cover the cost if the bride and groom don't say they're paying for something.
What this cost is depends on factors such as when you travel, where you stay, and what activities you choose.
When you're planning your budget, don't forget smaller items that soon add up, such as tips and local transport.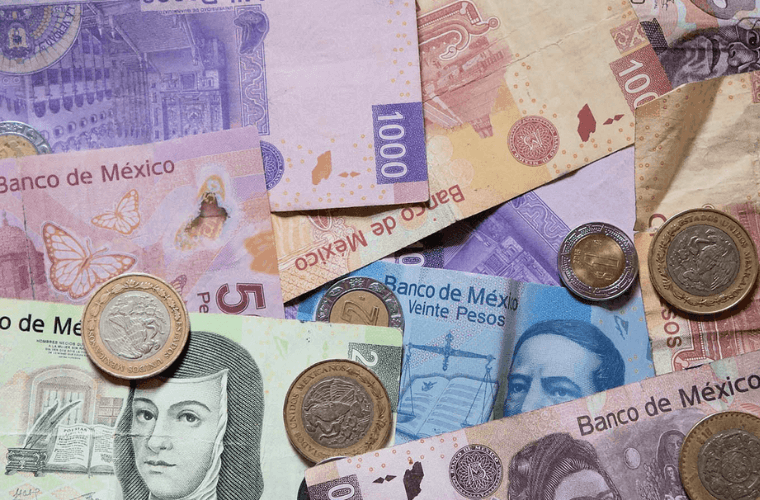 On average, a destination wedding guest spends around $1,400 on accommodation alone.
Then you have to account for all the other costs.
You may want to extend your trip and include some personal vacation time to get the most from your budget.
Doing this means you don't have to pay extra transportation costs as you would if you planned a separate vacation.
5. What to Pack as a Destination Wedding Guest
You've been invited to a destination wedding, and you're panicking about what to pack.
Take a deep breath and relax.
Our destination wedding guest guide wouldn't be complete without some packing advice.
So here goes…
Starting with the basics, make sure you pack clothes, toiletries, and medications.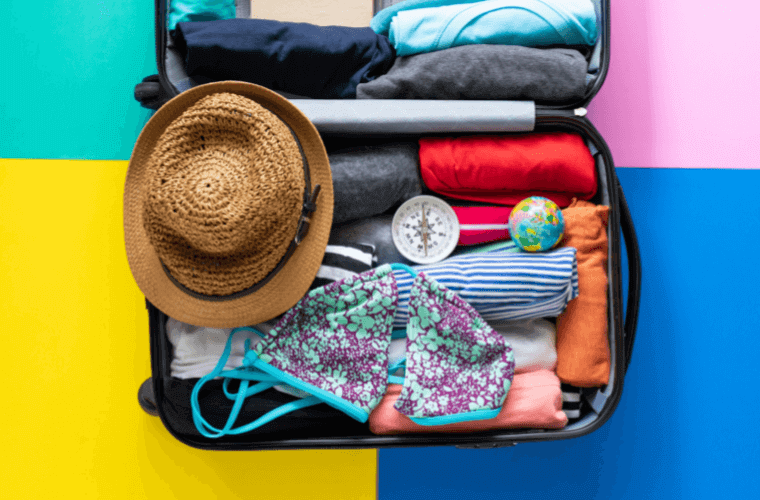 Now, let's dive deeper into getting it right when you pack.
What do I need to think about when packing for a destination wedding?
When you're planning what to pack as a destination wedding guest, there are some key points you need to consider:
What is the weather like at your destination and what suitable clothes will you need to take?
 Do you have the right outfit for the wedding dress code?
Are there any amenities you want to check out at the hotel, like a sauna or swimming pool, and do you have everything you need to enjoy these amenities?
How long are you staying and how many items of clothing will you need to take with you?
Are there any laundry facilities at the hotel, so you can pack less and wash some items?
What kind of id do you need to take with you?
Are there any special events you need to plan your packing around?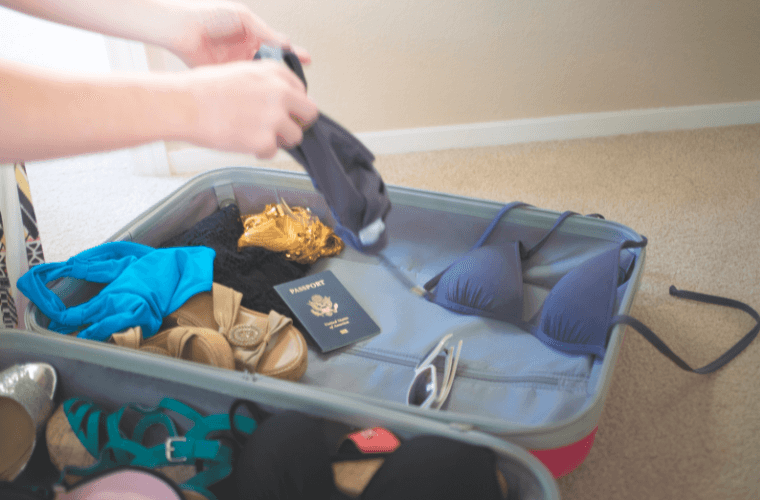 Being a seasoned traveler and a destination wedding guest on more than one occasion, there's some more packing advice I'm happy to share.
Packing tips for your destination wedding trip
Pack as light as you can to save the hassle of carrying heavy luggage and avoid any excess baggage costs.
Take important documents and valuables like jewelry with you in your carry-on.
Make sure the items you pack are appropriate to the location you're traveling to.
Take one change of clothing in your carry-on in case your luggage doesn't arrive at the same time as you.
Don't forget any regular medication you need.
Keep your electronics with you if you can, and don't forget chargers and a converter if you need one.
6. Dos and Dont's of Attending a Destination Wedding
That's most of the practical stuff for wedding guests covered, but there are some etiquette tips you should know too.
RSVP as soon as possible so the wedding couple can confirm their arrangements.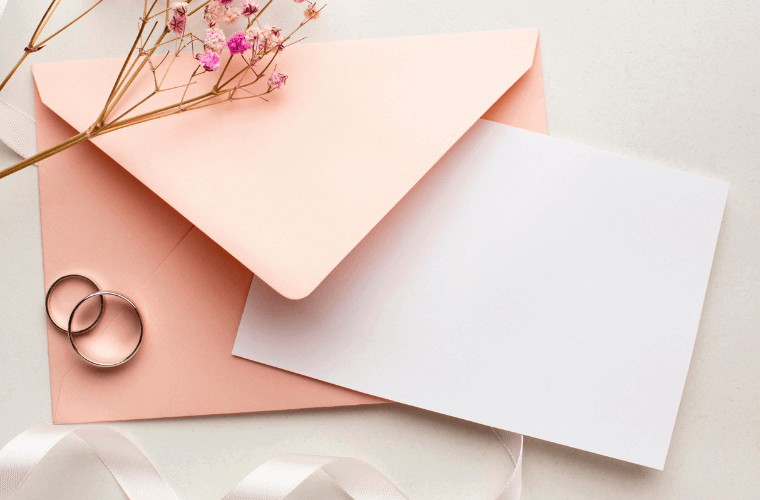 Respect local customs and cultures.
Don't be late for any of the wedding celebration events or other activities.
Alcohol may be readily available if the wedding resort is all inclusive but don't get carried away because you could spoil the event for yourself and others.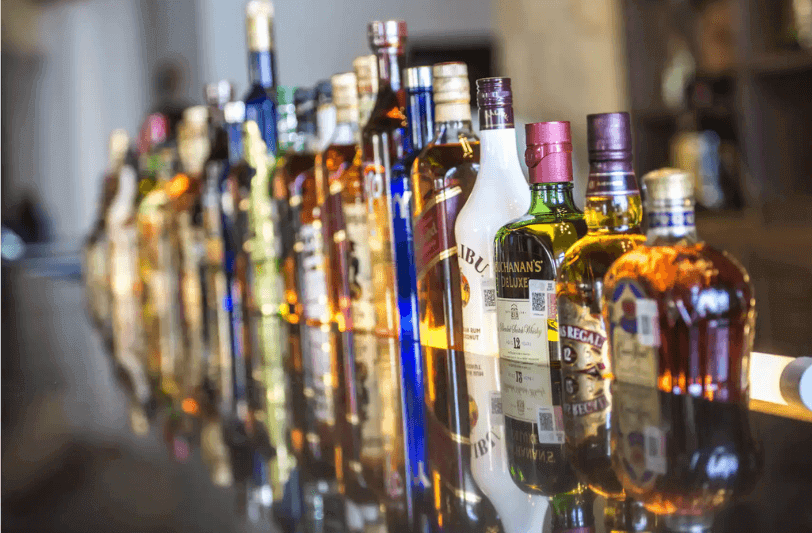 Don't assume you can take a plus one, as the wedding couple will have catered for a maximum number of guests.
Send a gift even if you can't attend the wedding, as the bride and groom will appreciate your generosity.
Attending a wedding isn't considered a gift, so you should still buy something to give to the couple.
Quick tip…
Most couples have wedding or honeymoon registries that give you a chance to choose and pay for something rather than take a gift with you.
Check out my blog post for some gift ideas that may be included.
"10 Brilliant Honeymoon Registry Ideas for Your Guests (2023)"
Have more questions about attending a destination wedding as a guest?
If you have any comments or questions about being a guest at a destination wedding, just pop them in the comments.
You can also call us at 888-537-9797 to start planning your trip.
We look forward to speaking with you.
And if you found our destination wedding guest guide useful, I'd love you to share it on social media.
---
Trending Now
You may also like