All-Inclusive Destination Weddings – 10 Facts Planners (Might) Skip
---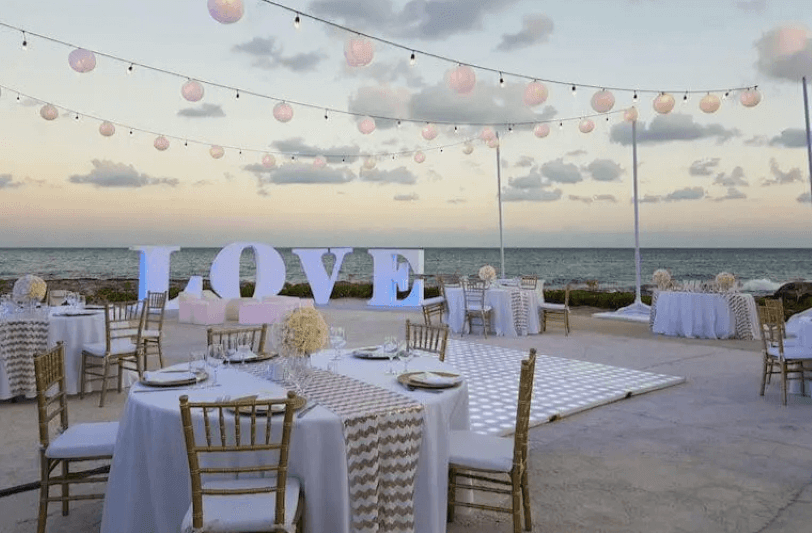 Planning an all-inclusive destination wedding?
You should know not all destination wedding planners were created equal!
Some of them might skip over details for their own benefit.
Not us!
Our award-winning destination wedding team pride itself on full transparency and honest advice.
Discover the nitty gritty of destination wedding planning right here…
10 All-Inclusive Destination Wedding Facts Every Good Planner Should Share
---
1. Wedding Packages and the Number of Guests
All destination wedding packages come with a certain number of guests included.
But what happens if you have more or fewer guests than the package covers?
I'll start by saying that if you have fewer than the maximum number of guests covered by the package you choose, the price remains the same.
You won't get a reduction.
If you have more guests than the package covers, you can either look for a different package with a higher number of guests included, or you can pay extra for each additional guest.
Don't forget that you also need to consider the maximum occupancy for venues at your chosen resort.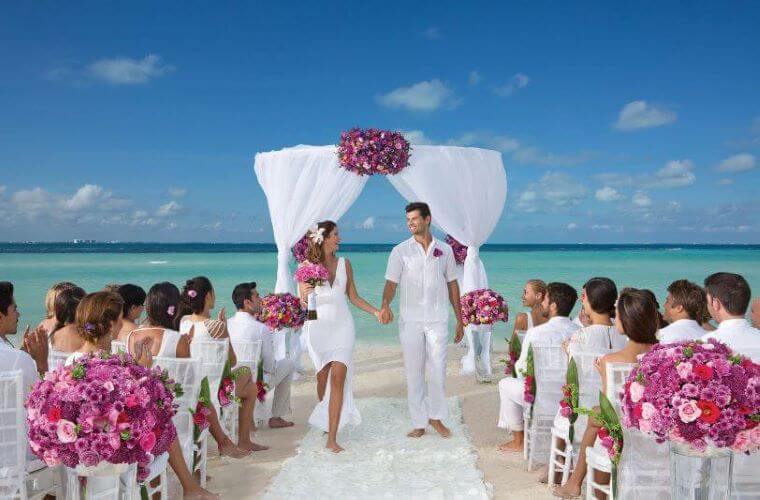 Heads up…
Remember that everyone at the wedding counts in the number of guests, including the wedding couple and any children attending.
If you're thinking of having a big wedding, it helps to choose a suitable resort.
Take a look at my blog post for inspiration.
"10 Best Wedding Resorts for 200+ Guests in Mexico (2023)"
2. Adaptations to Wedding Packages
Want to swap a feature of an all-inclusive destination wedding package for something else?
The bad news is that resorts usually won't allow you to.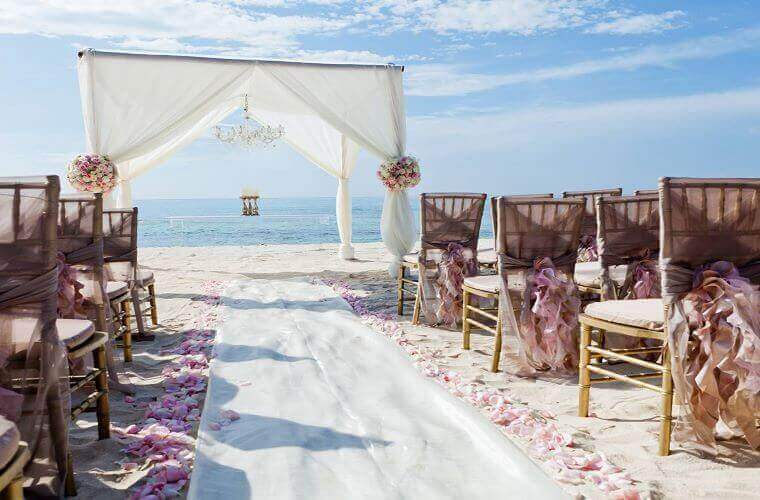 You can choose not to have a certain package feature as part of your celebrations, but you'll still pay the same price.
If you want to add a feature, you'll usually be able to, but you'll have to pay extra for the feature.
Bear in mind this lack of flexibility when you're choosing a destination wedding package.
3. Expenses not in the Wedding Package
When you're working out how much you'll spend on your destination wedding, make sure to include all expenses, not just the major ones.
Features of your celebration, such as the ceremony, reception dinner, and cocktail hour, may be included, depending on which package you choose.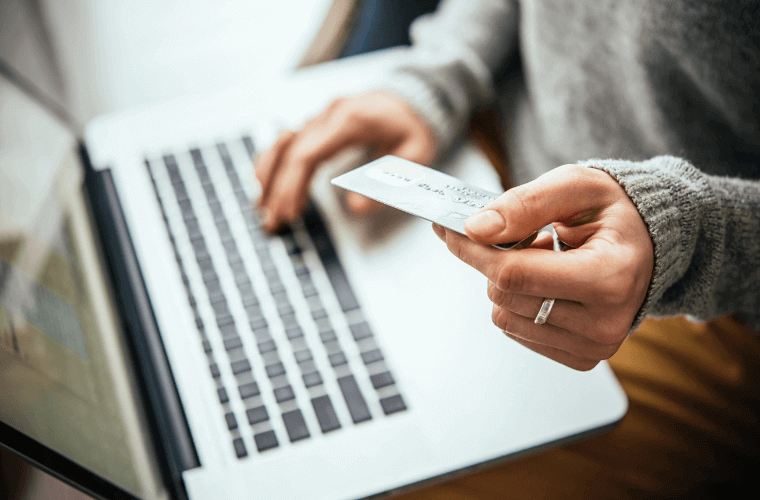 But if you opt for additional features, you'll need to factor in the extra cost.
For example, you may want to hire a DJ or a videographer.
You may also want to choose extra flowers or luxury decor for the reception space.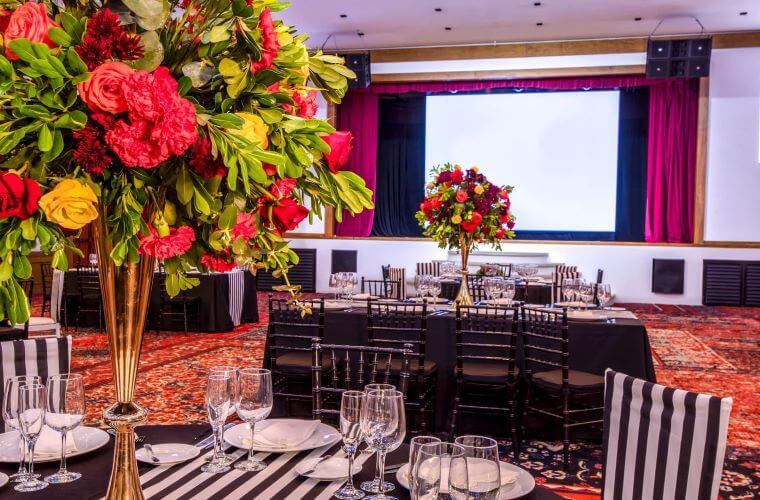 Also, don't forget items such as your make-up and hairstyling on the day and any transportation costs.
This budgeting may sound stressful, but it's actually straightforward as long as you list everything and take account of each expense.
Plus…
As local experts, we'll ensure you get the best bang for your buck.
4. Wedding Venues at a Premium
When you choose a package for your all-inclusive destination wedding, a venue for your ceremony, cocktail hour, and reception is usually included.
You'll find that these venues are romantic and decorated for your big day.
However, resorts consider some venues to be premium locations.
If you choose one of these venues for your wedding celebrations, you'll have to pay an extra charge.
A good example of this is that a beach location is included in a popular wedding package, but a couple wants to say "I do" on the outdoor roof terrace.
The terrace is a premium location with breathtaking views, so there's an additional fee to pay.
If you're looking at a specific location for your wedding, always check for any extra fees attached.
5. Taxes on a Destination Wedding
When you see the costs of a destination wedding package listed, the listing will say whether tax is included or not.
Most of the time, tax is part of the cost.
But that's not the whole story…
Costs for extra services and guests you pay for attract extra tax.
For instance, the rate of VAT in Mexico is 16%.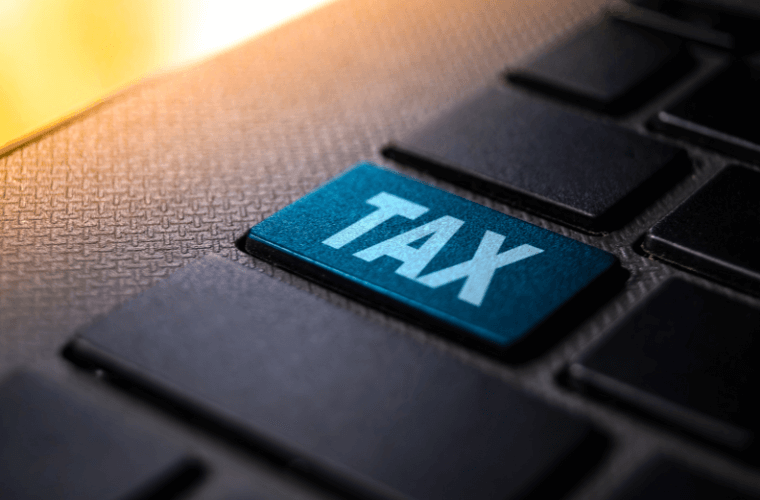 You also need to add in the cost of service fees for features like catering when calculating the taxes you can expect to pay.
The members of our team are experts in this area, and we're more than happy to help you understand any taxes payable as part of our destination wedding planning services.
6. Accommodation for the Wedding Couple and Guests
Opting for a destination wedding package is a great way to save money on your celebrations.
But it's important to remember that not everything is included.
Some packages include a complimentary room for one member of the wedding couple on the night before the wedding.
However, generally, accommodation for the wedding couple isn't included, so you'll need to arrange accommodation for you and your partner.
You can do this separately, or you can make a block booking for you and your wedding guests.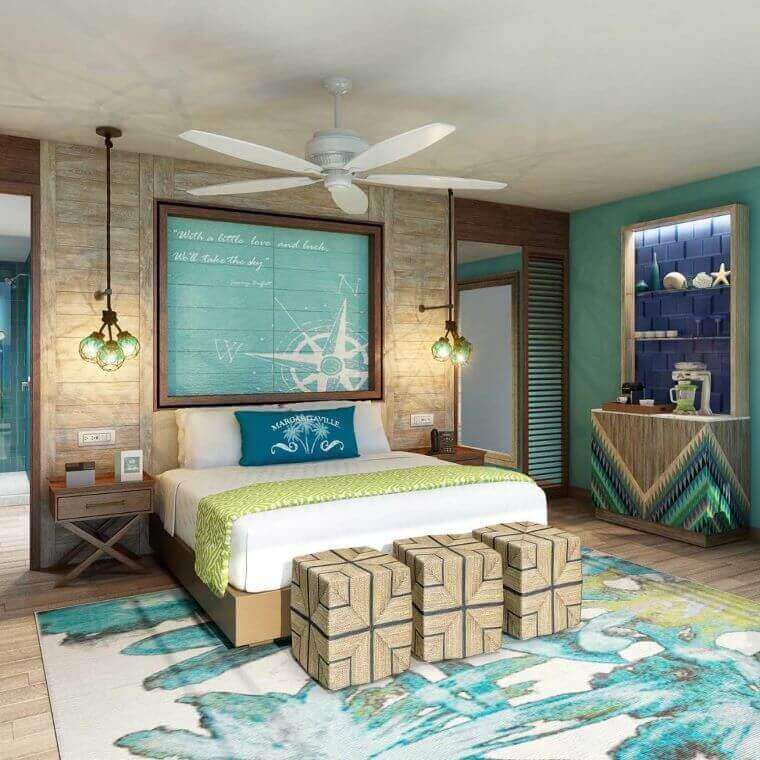 It's also important to realize that all-inclusive resorts have accommodation rules in place if you want to host your wedding there.
Normally, they require that a minimum of 80% of your guests stay at the property.
Also, if any of your guests stay elsewhere, they'll need to buy a day pass so they can attend your wedding.
7. Free Destination Wedding Packages
You'll often see the word FREE attached to wedding packages.
This seems like an amazing deal, right?
Be aware that there are restrictions to these packages.
They're often pretty limited.
For example, they normally include only a small number of guests, and they're usually only for weekdays at certain times, such as 11:00 a.m. or 1 p.m.
Plus, other features, such as a cake and a cocktail hour, are normally not included.
So, these packages are often only suitable for elopements or very intimate occasions.
Plus, the free option is often only available if certain accommodation booking requirements are met.
These requirements often involve booking a certain number of rooms in a specific category.
This category is most often amongst the most expensive in the resort.
Given the restrictions and requirements, free packages are often not as appealing as they may seem initially.
8. Checking the Location
Your destination wedding is a major expense in your life, so you want to make the right decisions.
One of your most important choices is the location for your celebrations.
Destinations like the Riviera Maya are stunning, but you still have to ensure the place you choose is right for you.
You also need to decide on the perfect all-inclusive resort for your wedding.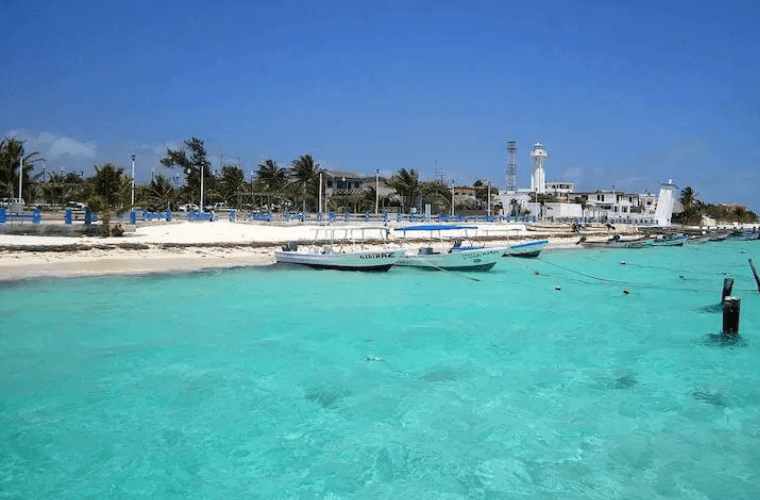 Often the best way to do this is to visit the location before your wedding.
Some resorts offer special deals, so you can do this.
If you can't visit beforehand, we're happy to help you get a better understanding of what to expect.
We're experts on destination weddings in Mexico, and we have first-hand knowledge of the resorts, venues, and packages you can choose for your celebrations.
We'll always be completely honest with you, and we'll never recommend any resort or experience unless we know they'll deliver.
9. Activities and Entertainment
The wedding celebrations are just part of the story regarding your big event.
You and your wedding guests need other entertainment and activities to keep you entertained outside of the celebrations that are part of all-inclusive destination weddings.
Some of these activities are a feature of your stay at an all-inclusive resort.
However, you may also want to check out the local area.
For example, we'll arrange tour and activities for you when we help you plan your destination wedding in Mexico.
The tours we book include visiting the ancient site of Chichen Itza.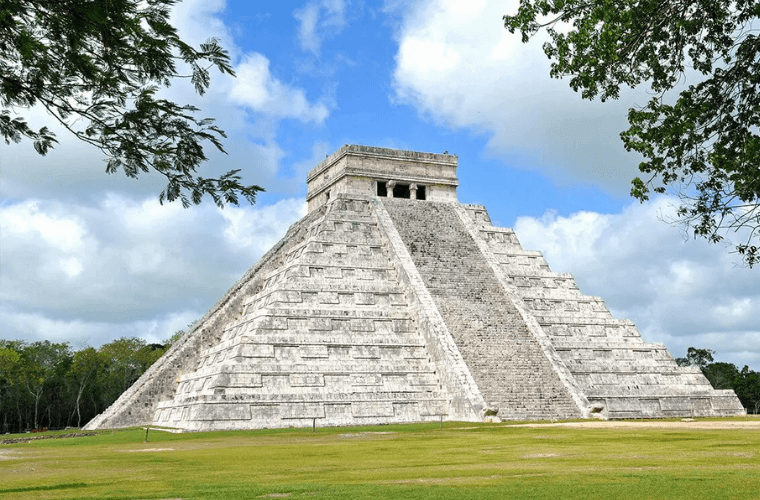 When you're planning trips and activities for you and your wedding guests, don't expect everyone to want to join in.
Most guests will want to spend some time exploring on their own.
Not giving them time to do this is a mistake that many wedding couples make.
Check out my blog post for more info about this.
"Top 15 Destination Wedding Mistakes to Avoid – Your Ultimate Guide"
10. After the Celebrations
You may be attracted to all-inclusive weddings that include free honeymoon nights.
I'd recommend that you think carefully about the pros and cons of this offer.
If you choose to stay on at the same resort for your honeymoon, you may bump into your wedding guests.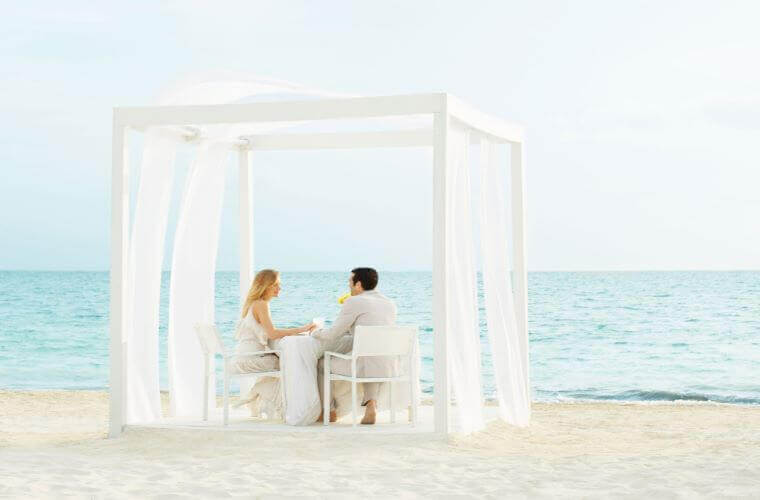 This is especially likely if any of your guests decide to extend their stay and enjoy a family vacation.
Depending on how much privacy you want, this may not be a problem.
If you really don't like the idea of having other people around, you may prefer to move elsewhere for your honeymoon, or you could even delay it until a later date, so you get to extend your celebration period.
Whatever you decide to do about your honeymoon, there are some resorts we recommend for this romantic experience.
Take some time to read my blog post for more advice about this.
"10 Most Romantic Resorts For Your Honeymoon in Cancun 2023"
11. Plan Your Destination Wedding with Transparent and Honest Help
Need some help organizing your destination wedding in Mexico?
That's fabulous news.
Our team at PlayaDelCarmen.Com is excited to help you.
We'll put our local knowledge and insights to use to ensure you get the wedding of your dreams.
And we'll always be completely honest with you, so there'll be surprises.
Call us at 888-537-9797  or complete the contact form on the website to discuss your wedding plans and start your planning journey.
Have questions about all-inclusive destination weddings?
If you have any questions about all-inclusive destination weddings, I'm here to help.
Just pop your questions in the comments, and I'll get on it.
And, if you loved this post, it would be fantastic if you would share it on social media.
All-Inclusive Destination Wedding Blogs You May Find Useful
---
Trending Now
You may also like