Top 10 Things to do in Riviera Maya – Your Ultimate Guide (2023)
---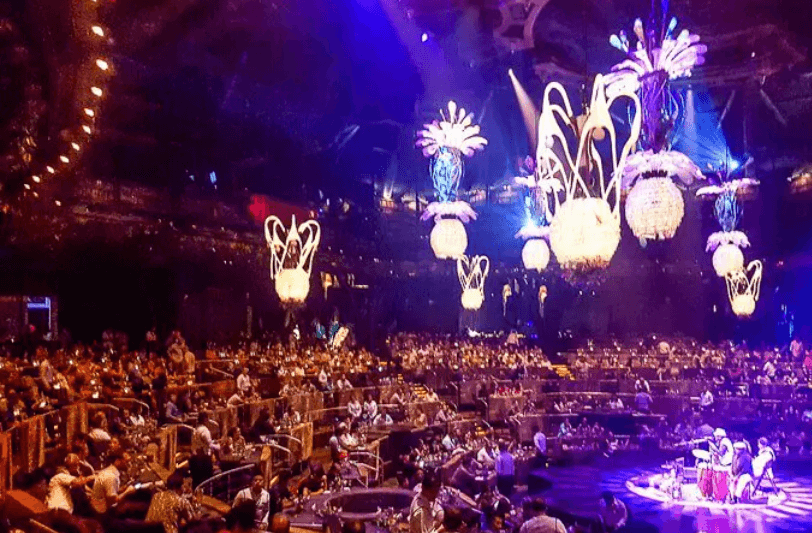 Taking a vacation in Riviera Maya and want to know what you should see and do?
I've got you covered.
This stunning stretch of coastline in the Mexican Caribbean is my favorite part of the world.
It starts just south of Cancun and continues along the coast to the fishing village of Punta Allen.
And it's packed with AMAZING adventures to be had.
That's not all…
Our team at PlayaDelCarmen.Com will get you great deals on activities and entertainment in Riviera Maya.
Ready to help your vacation budget stretch further?
Things to do in Riviera Maya on Vacation
---
1. Have Fun on the Xoximilico Dinner Cruise
This super fun experience includes traditional Mexican cuisine, tequila, and live music.
How fabulous is that?
You get to drift along jungle-lined channels of water while enjoying an unforgettable Mexican experience.
Pronounced SO-SHE-milk-coe, Xoximilico is part of the group of theme parks that are owned by Xperiencias Xcaret.
And, it's magical.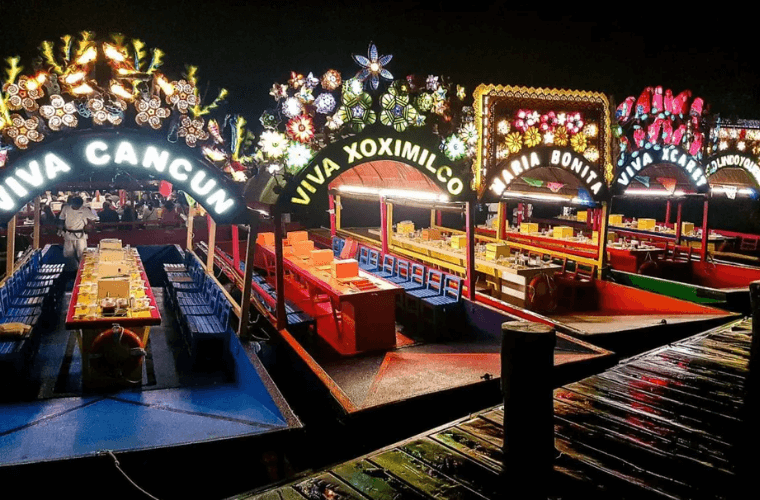 You can see that this is all about a colorful party vibe with a Mexican touch.
It's the perfect way to celebrate your Caribbean adventure.
For more info about this tour, check out my blog post.
"My Xoximilco Review: A Floating Fiesta with Tequila & Mariachis"
Call us at  888-537-9797 to get great discounts on this experience.
2. Climb Aboard the Atlantis Submarine in Cozumel
Love the idea of seeing underwater wildlife but don't want to snorkel or dive?
A trip on the Atlantis Submarine in Cozumel is perfect for you.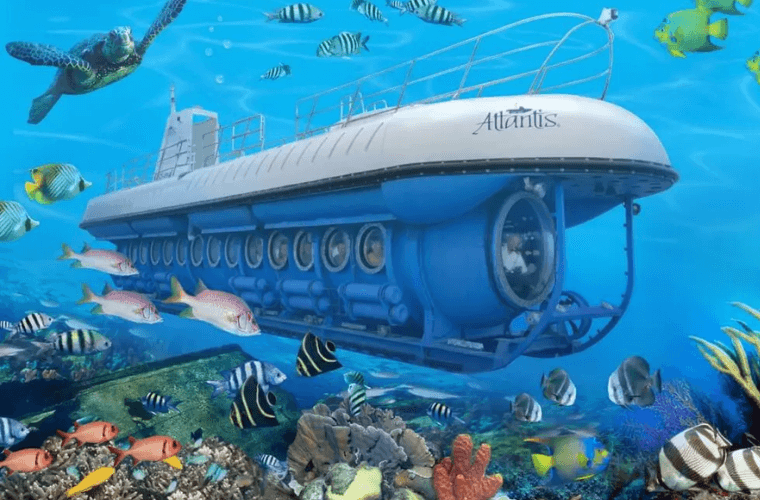 This is the only tourist submersible in Mexico and it gives you amazing views of turtles, rays, and other marine creatures.
You'll spend time exploring the 1,800 feet drop-off that is the Cozumel Wall.
This includes a look at the Felipe Xicotencatl dive wreck where promoting marine life is the order of the day.
I'd especially recommend this activity if you're traveling with children.
They get to know more about the natural world while remaining in a completely safe environment.
And every kid I know who's been on the submarine has absolutely loved it.
Call us at 888-537-9797 for more info about this tour.
3. Get an Adrenaline Rush with Xplor Fuego
Looking for a way to challenge yourself and get some thrills at the same time?
You should definitely try Xplor Fuego.
Start by ziplining through the jungle canopy at night.
Then ride into the thick jungle landscape on an amphibious vehicle before propelling yourself along a bubbling underground river using hand paddles.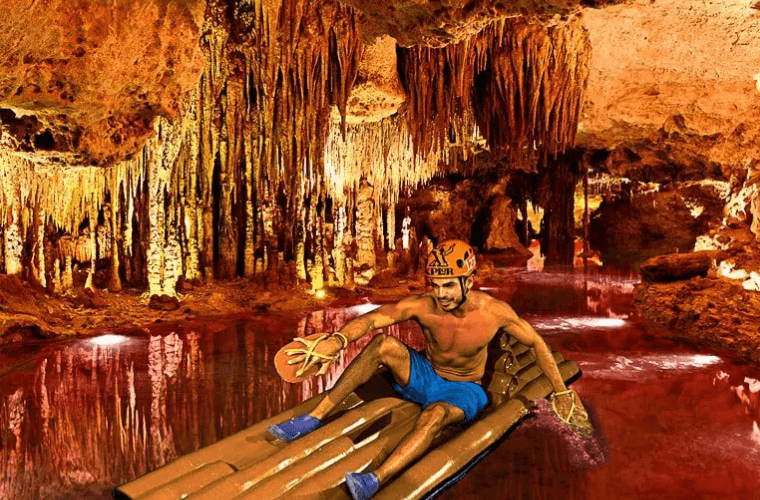 I can honestly say that you'll never have an adventure quite like this one.
It's AWESOME!
This night tour takes place from Monday through Saturday from 5:30 p.m. to 11:30 p.m.
Call us at 888-537-9797 for more info about this adventure.
4. Swim with Whale Sharks
Swimming with Whale Sharks is one of those once-in-a-lifetime experiences that shouldn't be missed.
Visit the Riviera Maya from June through September and you have a chance to get up close to these majestic marine creatures.
Whale sharks are the largest fish in the ocean and they're breathtaking.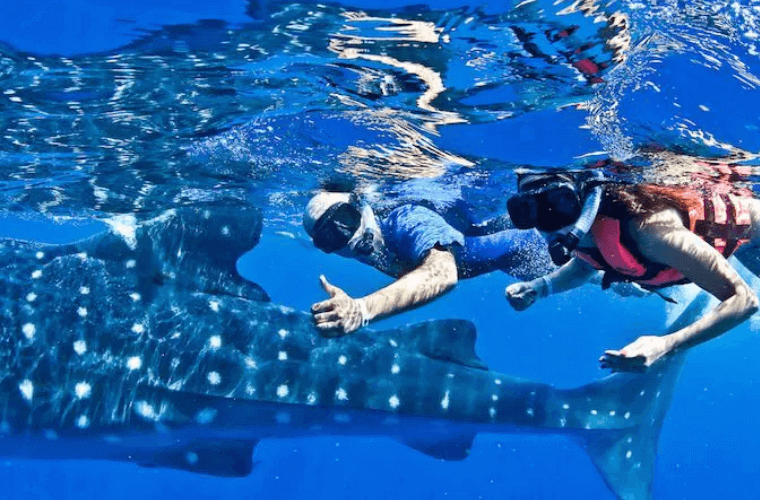 Plus, they may be from 25 to 40 feet in length but they're gentle giants.
So, they're happy to swim slowly alongside people.
This means that you get an amazing view of them during your trip.
Heads up…
There are no discounts for kids on this tour and it's not recommended for children under six.
This is because there's some waiting around involved as only a few people swim at a time so kids can easily become bored.
Call us at 888-537-9797 for more info about this experience.
5. Drive a Dune Buggy Through the Jungle
The Jungle Buggy Adventure is my absolute favorite thing to do in Riviera Maya.
You get such a buzz from tearing through the jungle in a buggy.
And you have the perfect opportunity to get messy and have a blast.
Plus, there are amazing memories to be made on this adventure.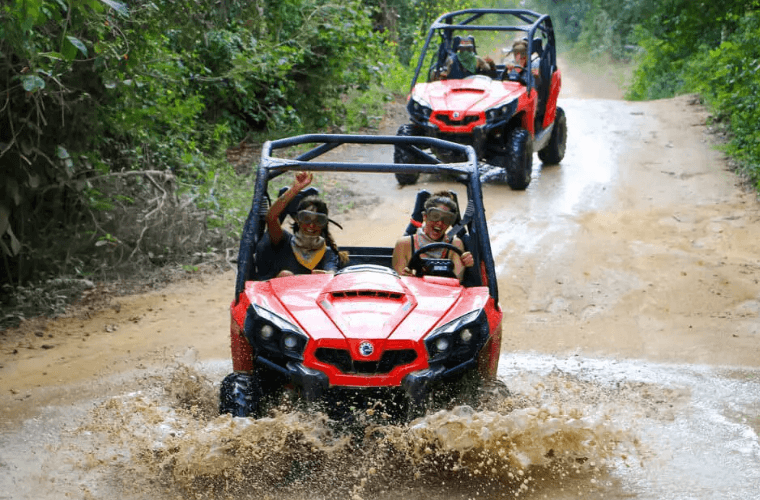 After exploring Mayan villages while driving on and off-road, you move on to the next part of your day.
This is when you get to swim in a cenote and explore an underground river.
It's a breathtaking opportunity that I'd recommend for anyone who loves an adrenaline rush.
Call us at 888-537-9797 for more info about this adventure.
6. See the Manatees and Crocodiles at Sian Ka'an Biosphere Reserve
Sian Ka'an Biosphere Reserve is a UNESCO World Heritage Site and it's easy to see why.
The wetlands, lagoons, cenotes, and mangrove swamps are simply magical.
You also get to experience local wildlife, including flamingos, pumas, jaguars, tapirs, howler monkeys, manatees, crocodiles, and vultures.
How impressive is that?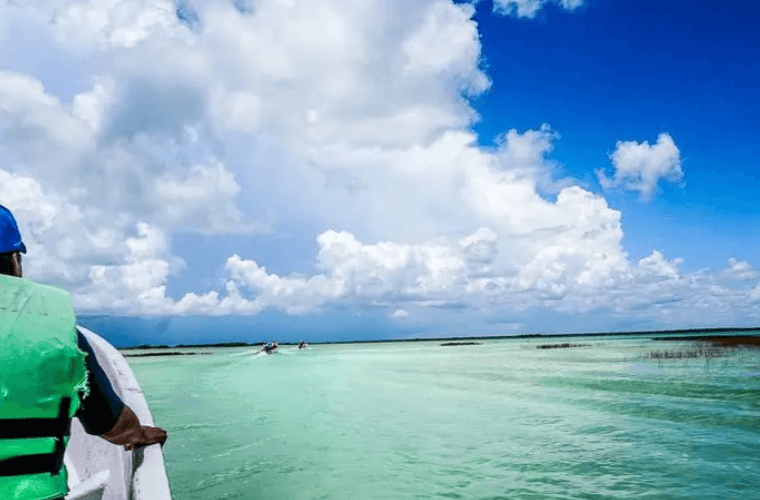 Bear in mind that the reserve covers 1.3 million acres, so you need to plan what you're going to see or take an organized tour.
I'd recommend a trip along the Mayan Canal and a visit to Punta Allen if you want complete tranquility.
7. Snorkel the Reef in Cozumel
Staying in Riviera Maya and want to check out the islands?
I'd recommend Cozumel, where you can savor some of the best snorkeling in the world.
Get up close to the marine life and enjoy the stunning Caribbean surroundings.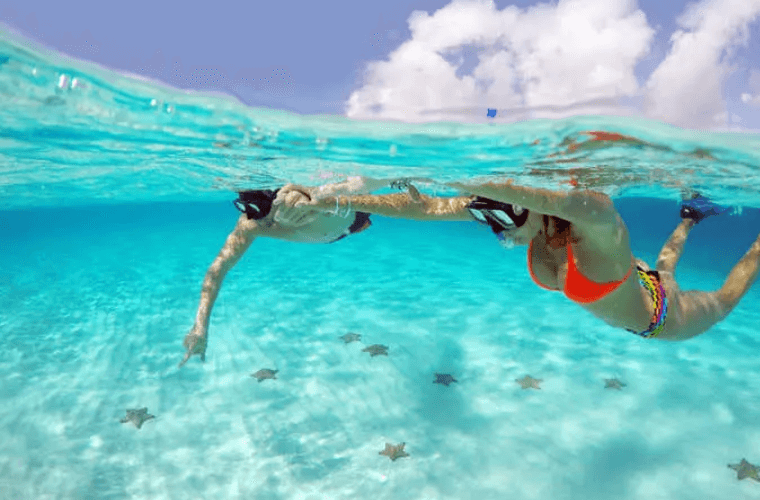 We'll help you make the most of your visit to Cozumel by booking you on the "Playa Mia & Coral Reef Snorkeling in Cozumel" tour.
After snorkeling, you get to visit Starfish Sanctuary and sample the amenities at Playa Mia.
Call us at 888-537-9797 for more info about this tour.
You may also want to read my blog post for more advice about Cozumel.
"The Ultimate 1-Day Guide to Cozumel – What to Do in 24 Hours"
8. Treat Your Tastebuds at Cassa Ceviche
Simply put, this place serves the most delicious Peruvian Ceviche ever.
It's to die for.
As is all the food at this Playa Del Carmen eatery.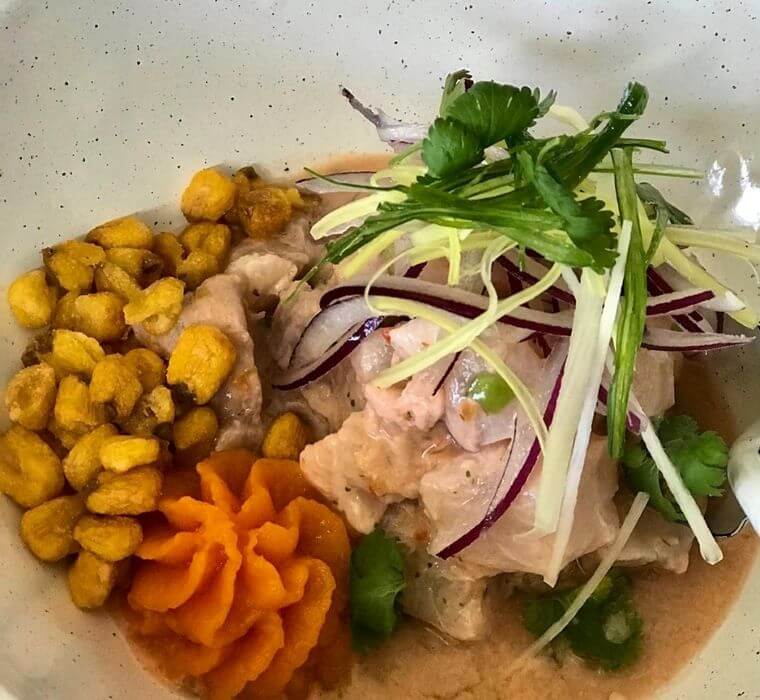 image: pdceatsanddrinks.com
It also has a really friendly vibe and it's a super cute space.
Definitely not tourist chic and all the better for it.
For more insights into where to eat in Playa Del Carmen, have a look at my blog post.
"Where to Eat? Your Ultimate Guide to Different Cuisines in Playa del Carmen (2023)"
9. Discover the Magic of Joya
The Joya performance by Cirque du Soleil only happens in Riviera Maya.
And, the purpose-built performance space is spectacular.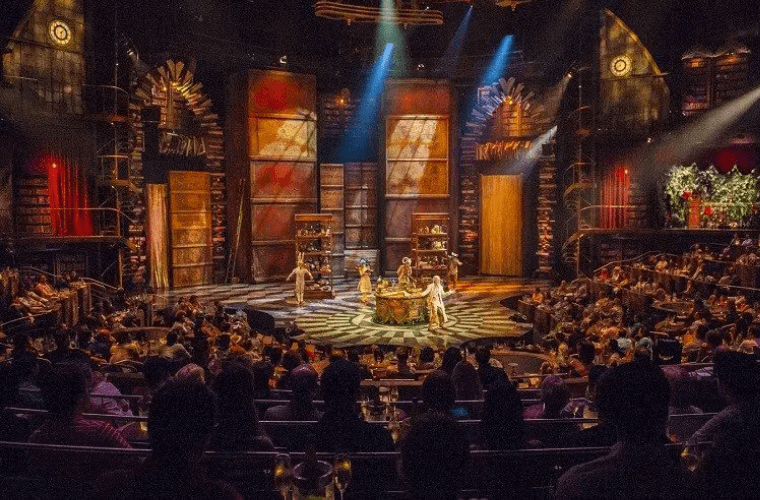 This is a perfect activity in Riviera Maya for people of all ages, from kids to middle-aged vacationing couples.
I mean, who doesn't love Cirque du Soleil, right?
We'll help you enjoy the experience of watching contortionists, acrobatic gymnasts, dancers, jugglers, and musicians perform.
You can book with us to see the show.
Choose from four options:
VIP Dinner, Show, and Champagne
Dinner, Show, and Champagne
Premium Seats, Drinks, and Appetizers
Show Only
You also have an option to add transportation from Playacar Center for $15.
Call us at 888-537-9797 for more information about seeing the show.
10. Dazzle Your Senses at Mystika
Riviera Maya is well-known for historic Mayan sites like the Tulum ruins.
But, you'll probably be less aware of this one-of-a-kind sensory experience that brings you right up to date, and into the digital age.
Mystika Tulum takes you on a journey through Mayan cosmology and it's stunning.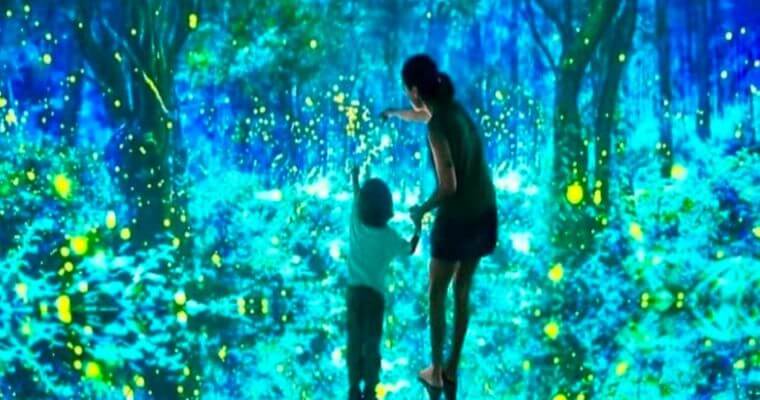 Image: mystikaimmersive.com
This incredible venue comes straight from the imagination and creativity of photographer Pepe Soho and it's like nothing you will have experienced before.
It stimulates all your senses and captures your imagination.
Simply magical.
Ready to Book Fun Activities in Riviera Maya?
Like the sound of these adventures in Riviera Maya?
That's fabulous news.
We'd love to help you plan your trip and book tours and activities for you.
Our team consists of local experts so we're perfectly placed to advise you about the best activities for you in Riviera Maya.
And, we'll get you great discounts on Riviera Maya tours when you book them with us.
We can also help you find your ideal accommodation and if you're traveling from the US or Canada we'll book your flights too if you'd like us to.
We never recommend anything that we don't love and our main aim is that you make amazing memories during your stay.
Call us at 888-537-9797 to start your Riviera Maya adventure.
Have questions or comments about things to do in Riviera Maya?
I'd love to see what you think about the ideas in this list.
Which ones would you like to try?
Do you have any suggestions about things to do in Riviera Maya that you want to share?
Or, do you have a question you'd like to ask?
Whatever you'd like to say, just pop something in the comments and I'll take a look ASAP.
Other Blog Posts You May Be Interested In
---
Trending Now
You may also like