Your Destination Wedding Safety Questions Answered (2023)
---
Are you planning on attending a wedding in Mexico and have questions about destination wedding safety?
It's only normal!
Especially if you've never visited the area before or you're not an avid traveller.
The good news?
Our US award-winning team is based on the ground, here, in sunny Playa del Carmen!
So, you can find assurance, tips, and tricks in our honest and first-hand accounts.
Ready to prep for an epic trip ahead? Get ready to feel confident in your travels and make memories that last a lifetime!
Get Answers to Your Destination Wedding Safety Questions
---
1. Are there any COVID Travel Restrictions to Mexico?
During the global pandemic, destination wedding safety was a health concern.
Even as travel restrictions eased, some other restrictions were still in place, such as the need to test before travel.
The good news is that those restrictions are a thing of the past.
You don't have to worry about taking a COVID test if you're attending a wedding in Mexico and no vaccinations are needed.
Of course, it's perfectly fine if you want to wear a mask while you're travelling.
And the resorts we work with are meticulously clean and hygienic.
Are resorts in Mexico cleaned regularly?
COVID measures may not be a legal requirement now, but the resorts we work with still have stringent cleaning regimes in place.
The owners and managers of the resorts know that people expect cleanliness now more than ever.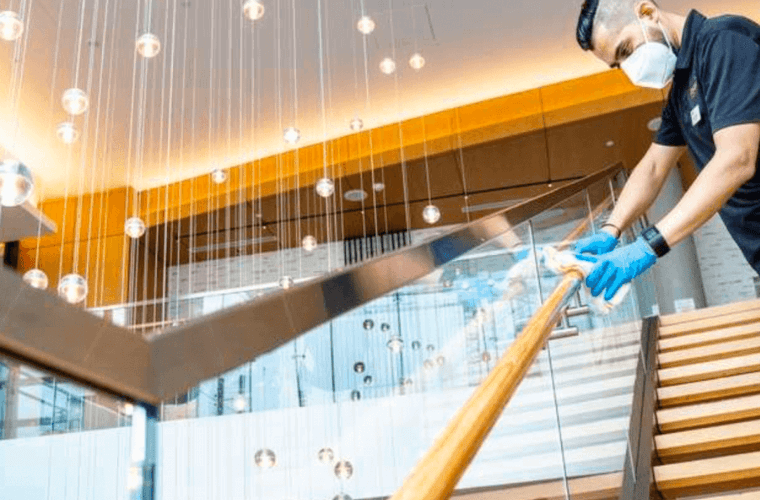 We only have relationships with resorts that are the best.
So everything is cleaned regularly, including linens, walls, windows, beds, shelves, and other installations.
You can be sure that everything will be pristine and that your destination wedding safety won't be compromised by a lack of cleanliness.
You can even check the advanced cleaning protocols in place on your hotel's website.
From start to finish, you'll be able to relax and enjoy the celebrations in immaculate surroundings.
2. What Happens if I get Sick in Mexico?
No destination wedding guest wants to imagine being sick while they're away, but it can happen.
The good news is that you're in good hands if you fall ill in Mexico as long as you know what to expect and take the right precautions.
If you have a mild illness,  most top resorts have their own doctors on-site.
If they don't, there are excellent small medical practices at some pharmacies that you can visit.
Call 911 in an emergency or seek treatment at a large public or private health facility for more serious problems.
4-5* resorts will go above and beyond to assist you in finding the right care.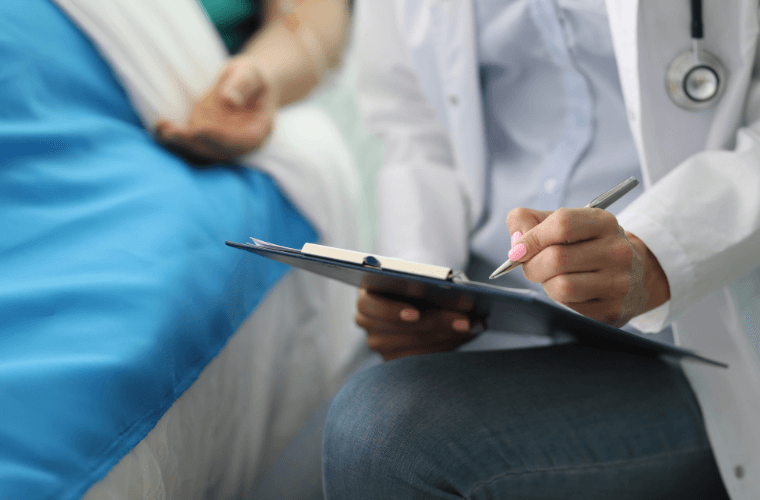 Some hospitals will deal directly with insurance companies, whereas others won't.
So, be prepared to pay for treatment and claim the cost back on your insurance.
Finally…
Just to say that most of our team have previous experience with the Mexican healthcare system, and it's excellent.
We've had our babies there, gone in for operations – you name it, we've been there!
We will, of course, also be on hand to help with emergencies and recommend the top hospitals if you are unlucky enough to need them on your next trip.
Having good insurance in place is important and can give you peace of mind…which brings me to my next point.
Do I need travel insurance to travel to Mexico?
No rules state you need travel insurance to attend a destination wedding in Mexico, and no one will check for insurance.
However, having a policy in place is a good idea.
It's especially important to check you have health coverage.
Most health insurance in the US doesn't include coverage outside the country; if coverage is provided, it's usually limited.
So always check you have health coverage in place before you travel.
There are many different policies to choose from.
Some have travel medical insurance up to $500,000, but you may decide on lower coverage of around $50,000.
If you have a policy, you can claim back expenses you incur if you're unlucky enough to fall ill during your trip.
Your policy should also include contact details for a 24/7 emergency travel assistance provider who can help you with the logistics of finding a healthcare provider.
You don't have to pay a fortune for travel insurance that includes health coverage, and you can also get coverage including trip cancellation, trip delay, and trip interruption, which are all super useful if unforeseen circumstances happen.
3. Is it Safe to go to Resorts in Mexico?
If you look at the travel advisories in place from the US Department of State, there are no more risks involved with traveling to Mexico than there are when traveling to other countries.
Mexico has a level 2 advisory in place, the same as France, Italy, Germany, and the United Kingdom.
And the Mexican crime index rate of 54.19 is lower than that of other vacation hotspots such as the Bahamas, Malaysia, and the Maldives.
Overall, Mexico is a safe and stunning place to visit, and Cancun is one of the safest cities in the country.
Other areas of the Riviera Maya are also just as safe and very well-policed.
These areas include Playa Del Carmen, where the government is invested in ensuring tourists have a secure environment where they can relax and enjoy areas such as 5th Avenue with its colorful shops, bars, and eateries.
The crime rate in Playa Del Carmen is far lower than in other Mexican towns and cities and is also lower than in many cities in the US.
It's a chilled-out place with a friendly and fun vibe.
Heads up…
If you're a guest at a Mexican destination wedding, you also get to enjoy the activities inside the top resort where you're staying.
All resorts we have relationships with have security in place and a resort team that's ready to help if you have any issues.
We only work with the best of the best resorts that are dedicated to destination wedding safety.
Can I travel outside of the destination wedding resort?
According to the US State Department, around 1.5 million Americans live in Mexico.
They choose to live in the country because of the gorgeous landscapes, lower cost of living, and affordable healthcare.
These ex-pats feel safe and happy in their surroundings, and you'll feel equally at home if you explore outside of the wedding resort.
Many areas of the Riviera Maya are home to a lot of ex-pats, including Tulum, Puerto Morelos, Playa Del Carmen, and Cozumel.
They live secure lives in this stunning part of the world, so you have nothing to worry about when you follow in their footsteps.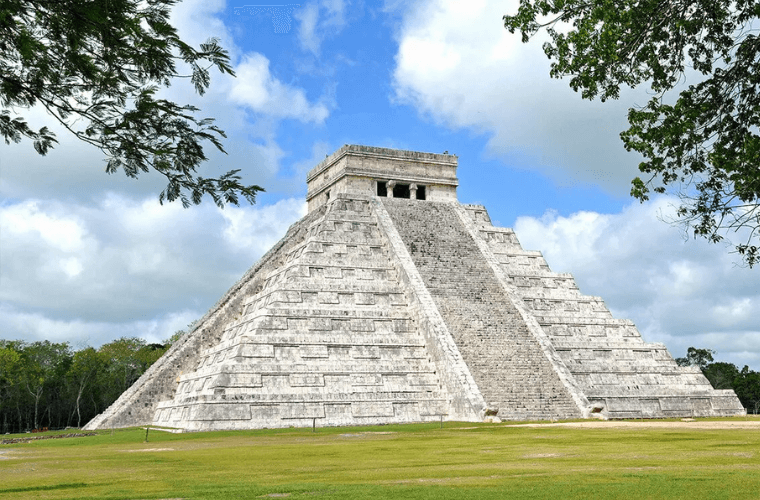 We can also arrange tours and trips for you while you're in the country.
They all have safety procedures in place and are an excellent way of seeing top attractions such as Chichen Itza.
Take a look at my blog post for tours and activities you can enjoy outside of the wedding celebrations.
"10 Cancun Tour Packages Offering INSANE Bang for Buck"
4. Is Traveling from Cancun International Airport to the Resort safe?
Traveling to resorts from Cancun International Airport is super easy and safe.
If the wedding couple hasn't organized transportation for you, there are plenty of direct buses.
This transport, such as the ADO, is cheap and cheerful and a recognized method of travel for locals and tourists alike.
If you prefer, we can organize a private transfer for you.
We work with trusted local transportation providers and book your transfer before your arrival.
If you're traveling from the US or Canada, we can also book your flights if you'd like us to.
5.
Are Beaches in Mexico safe?
One of the main reasons that people choose to get married in Mexico is the stunning beaches with their soft white sands.
So, there's a chance you may attend a ceremony on one if you're a destination wedding guest.
Many resorts have private stretches of beach where you can relax safely.
I'd also like to shout out to public beaches in the area, like Xpu-ha, which is gorgeous, as you can see…
I'm not going to pretend that there's no petty crime about, but I can honestly say that I've never had a problem on a public beach, and they feel safe with stunning Caribbean surroundings.
You may also be concerned about seaweed issues that sometimes affect beaches in the Riviera Maya.
The teams at every resort we work with work hard to clear seaweed away if it appears.
Resorts also provide other areas for relaxation, such as poolside, for rare times when seaweed issues are severe.
I'd also recommend visiting some of the beach bars in the area.
They're amazing places where you'll have a great time.
Take some time to read my blog post for inspiration about beach clubs to visit during your trip.
"8 Best Beach Clubs in Cancun and Isla Mujeres – Your Ultimate Guide 2023"
6. Can I Swim in the Sea in Mexico?
99% of Mexican beaches have good quality water conditions, and there are some fabulous beaches for swimming.
The beaches and shore areas in the Riviera Maya normally have soft white sand.
But there are some beaches that are rocky, so they aren't ideal if you're a keen swimmer.
You may need to avoid them, or at the very least, wear water shoes.
We'll always let you know if this is the case at the resort where you're staying.
Plus, the water is so clear in this part of the world that you can easily see the rocks, so there's no danger.
You can simply do some laps in the pool instead.
I'd also recommend a swim in a cenote.
It's so refreshing.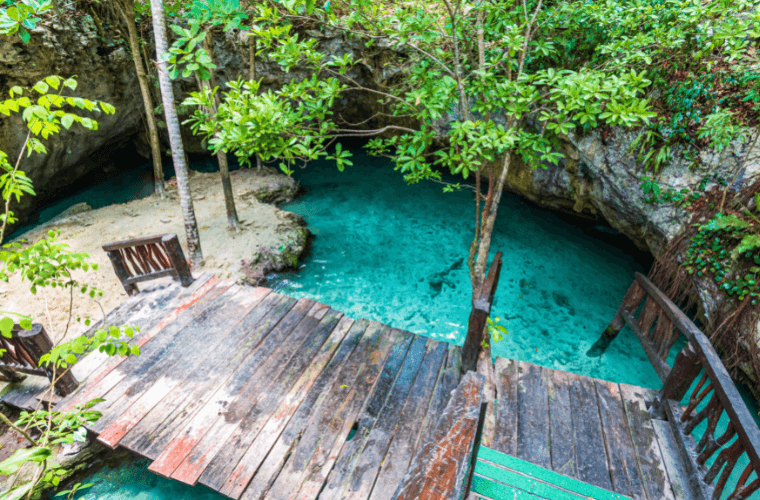 If you love the water, you'll love the snorkeling and scuba diving opportunities in this part of the world.
If you're a newbie, some resorts offer an introductory class to help you feel safe in the water.
Exploring the reef is exciting and the perfect way to spend time outside of the wedding celebrations.
You can explore by yourself, with your partner and family, or with a group of wedding guests.
7. Have More Questions or Comments About Destination Wedding Safety?
Our team of destination wedding experts at PlayaDelCarmen.Com is dedicated to ensuring wedding couples and their guests have a safe, exciting, and memorable experience.
We're based in the Riviera Maya and work with top resorts with comprehensive cleaning and security measures in place.
If you have any specific questions about destination wedding safety for your trip, we're happy to help.
We'll ensure you get the answers you need and have your dream trip.
We'd also love to hear from anyone with more general questions about safety when attending a destination wedding in Mexico.
Just pop your questions in the comments, and I'll get on it ASAP.
More Blog Posts You May Find Useful
---
Trending Now
You may also like