10 Things Not to Do in Playa del Carmen
---
Ever wonder what not to do in Playa del Carmen?
Everybody tells you what to do in Playa del Carmen.
"Go to the beach," they say.
"Visit the Tulum ruins," suggest others.
"Invest in timeshare," pleads no one.
That's all nice and good, but enough is enough.
Today, we're going to tell you what not to do in Playa del Carmen.
10 Things Not to Do in Playa del Carmen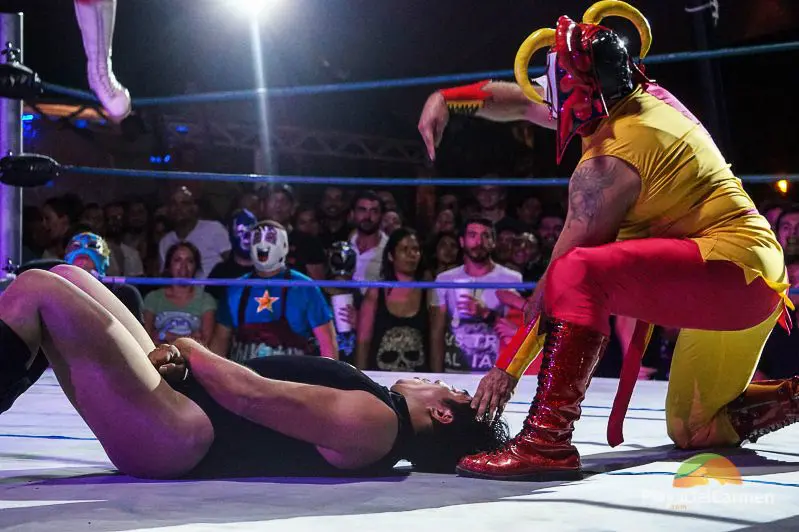 I'm sick of always being Mr. Nice Guy.
It's time to change things up a little bit.
I want to be the villain.
Treacherous, mean-spirited, and deceitful.
Watch out world, I'm evil.
In Mexico, I would be like the wrestler who, fallen from grace, turned to the dark side and embraced it, becoming a vilified and unloved rudo (bad guy).
That's why I'm not going to tell you about all the good and fun things to do in Playa del Carmen.
Nope.
I'm going to tell you what not to do.
Take that, coalition of the willing!
#1 Don't Eat Tacos at El Gran Taco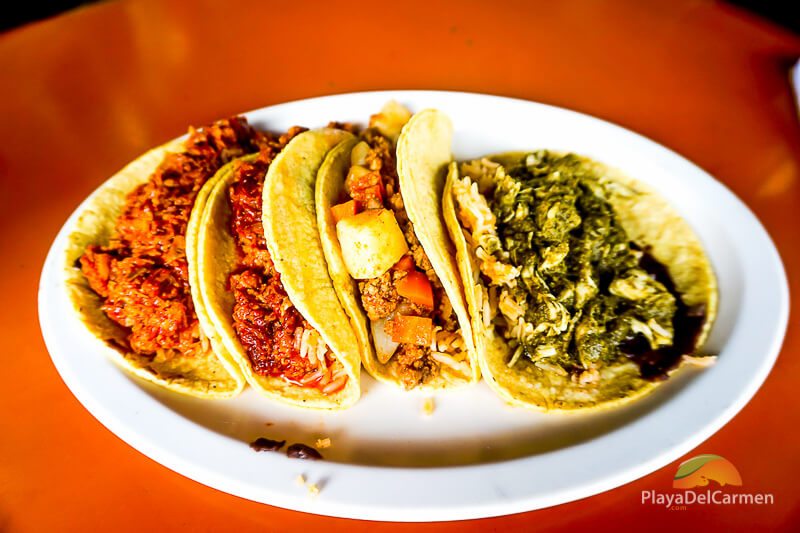 First and foremost, just don't. Stop. Don't even think about it. These delicious stew-filled tacos are not for you fur-en-urs. No way, José.
They're my all-time favorites in the world — I even included them in my best damn Playa del Carmen taco guide — and they're not for outsiders.
In other words, stay off my lawn, and away from my tacos, punk.
#2 Avoid Le Lotus Rouge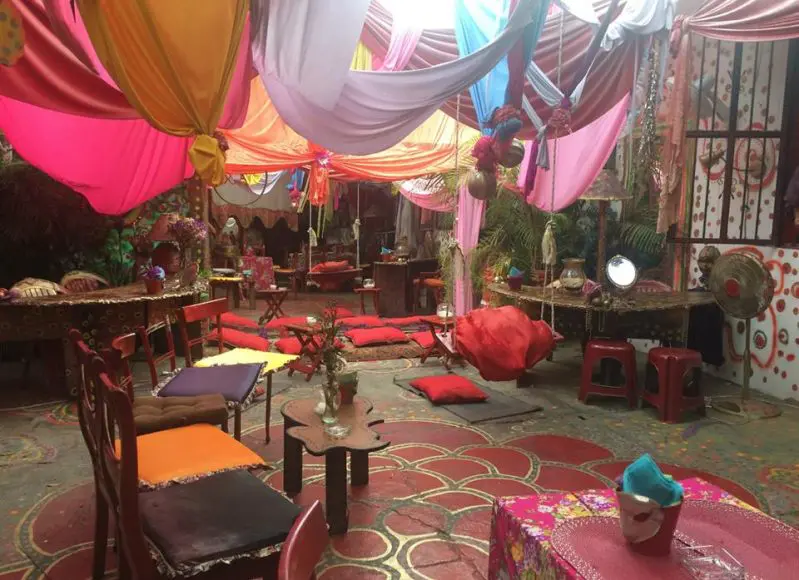 Did you notice I'm not even going to tell you where these places are? That's right. Because you ain't welcome. The fun bar and restaurant known as Le Lotus Rouge is set in a circus-like setting that would impress even David Lynch.
Put simply, it's not your cup of tea.
Plus, you wouldn't like the nightly events and friendly people who frequent my favorite drinking hole in Playa. So stay out of my tent, you clown.
#3 Pretend Inti Beach Club Doesn't Exist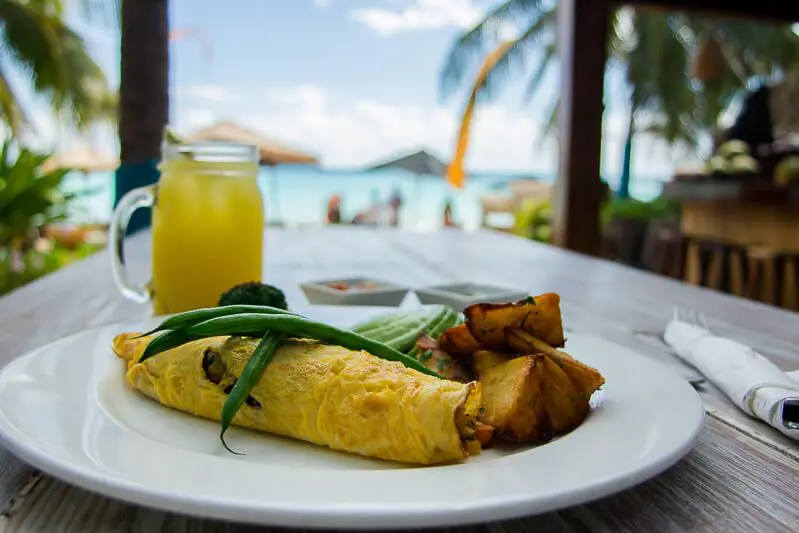 Ever heard of Inti Beach Club? Good, because it's not for you. This is a holistic haven; a space where ying and yang converge in harmony at the foot of the Caribbean Sea.
Passion fruit caipirinhas and Peruvian ceviche are just some of the delicious plates you will never eat at one of my favorite Playa del Carmen beach clubs. Because you're not invited.
Take that, karma.
#4 Don't Go on Any Day Trips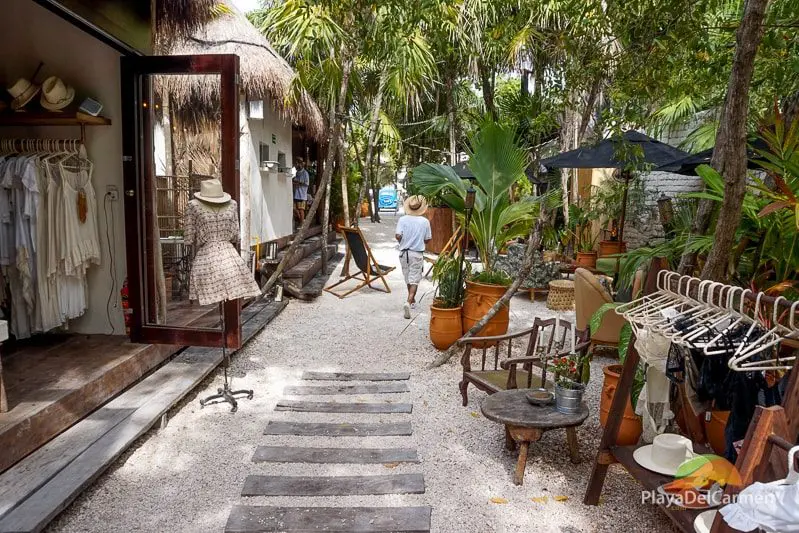 You've made it to Playa del Carmen, satisfied? Good, because you ain't going nowhere anyhow.
So just forget the charming fishing village of Puerto Morelos, the eco-Bohemian vibes of Tulum, the cool colonial town of Valladolid, or the paradise that is Holbox Island. Why? Because you won't be going on any Playa del Carmen day trips.
You'll be staying right where you are… poolside, sipping pina coladas.
#5 Stay Off 5th Avenue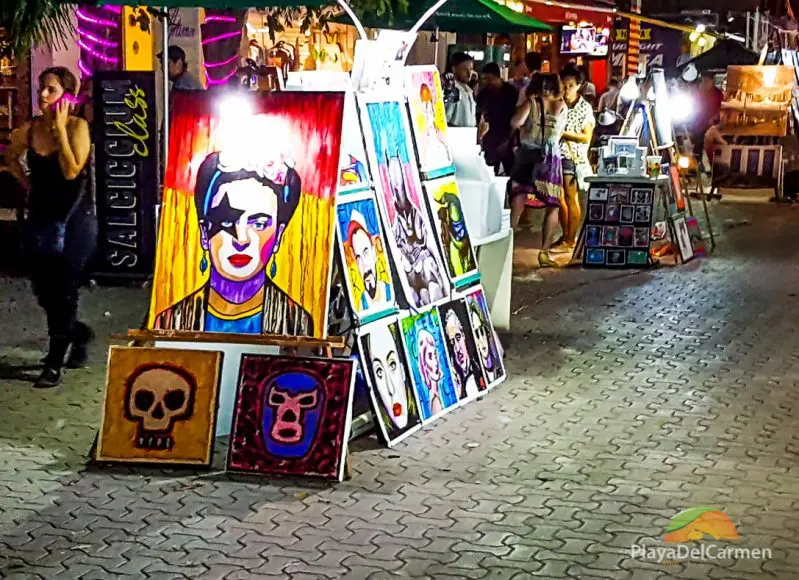 Speaking of which, I really hope your air-conditioning at your hotel works, because that's where you're going to be for the next however many days.
Haven't you read how dangerous and unfriendly Mexico is?
It's way too risky for you to be out on the streets having a good time. Stay put!
Avoid all restaurants, bars, ice cream parlors, and shops on 5th Avenue. They're for people with real britches who like to sit, drink, and be merry in style.
Hope your TV has some good 'ole American programming!
#6 Remove Yourself from Playa del Carmen Beaches
I know that may be one of the main reasons you've decided to come to Playa del Carmen, but you know what? Haven't you seen Jaws? Independence Day? Armageddon? Every single Bruce Willis flick?
The world is in flames, and you never know what's lurking underneath those mesmerizing blue hues of the Caribbean Sea. Perhaps they're illegal immigrant fish out to steal your beach lounger!
In other words, stay away from all those hip and happening beach clubs, too!
#7 Don't Go See Cinema Under the Stars
You know what? If people were supposed to watch movies under the stars then why did they build movie theaters? See, we're on the same page on this one. I mean, why go see a movie for free at a beach club, tropical park or even a luxurious plaza? Plus, all the good movies you can get back home are on the big screens.
So you know what?
Forget the awesome people at El Cine Club who for over five years have made international movies accessible at no cost to the viewing public. In fact, you should boycott them for their anti-capitalistic behavior.
#8 Stay Away from the Cenotes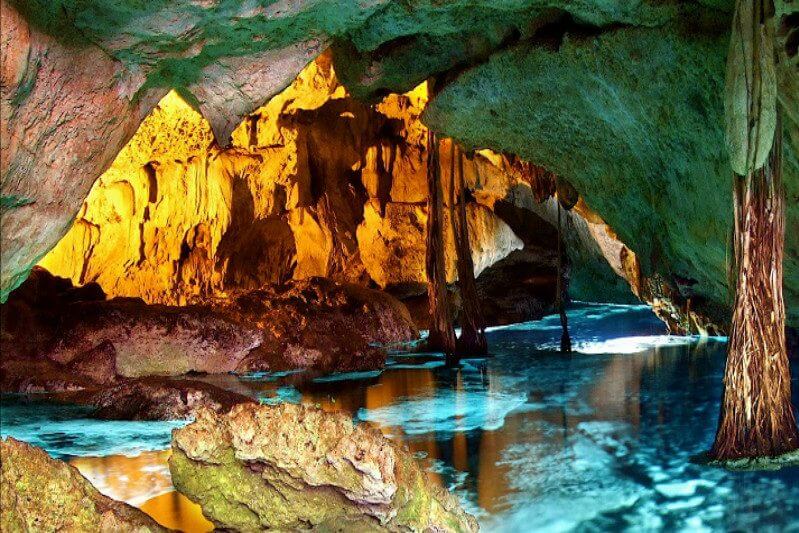 Beneath the surface of the Mexican Caribbean, stretching out over 900 miles between the short 75 miles between Cancun and Tulum, lies and underground system of interconnected, inundated caves that contain one of the world's largest aquifers.
Over the centuries, the Earth's surface eroded leaving behind openings that expose these freshwater bodies known better as cenotes.
Avoid them at all costs. Not only are they stunningly beautiful, many of them are home to those little fish that eat away the dead skin on your feet. Plus, going to a cenote would ruin your shtick that Mexico is boring and sucks.
#9 Do Not Step Foot in the Jungle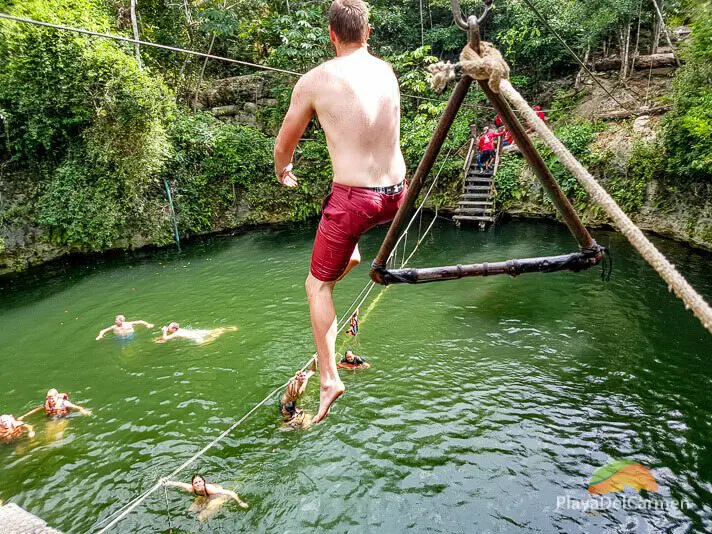 I know zip lining across jungle canopy, slinging mud on an ATV down jungle trails or swimming in underground rivers may sound like your idea of fun, but forget it. You'd hate it.
On the one hand, why get your expensive clothes all dirty and sweaty just for a little fun? Ever heard of a PlayStation? Duh!
Plus there are all kinds of trees, plants, and wildlife in the Riviera Maya jungle, and you wouldn't want to be devoured by a tropical Sasquatch or whisked away by a wicked witch.
This isn't Kansas, Dorothy.
#10 Whatever You Do, Don't Have Fun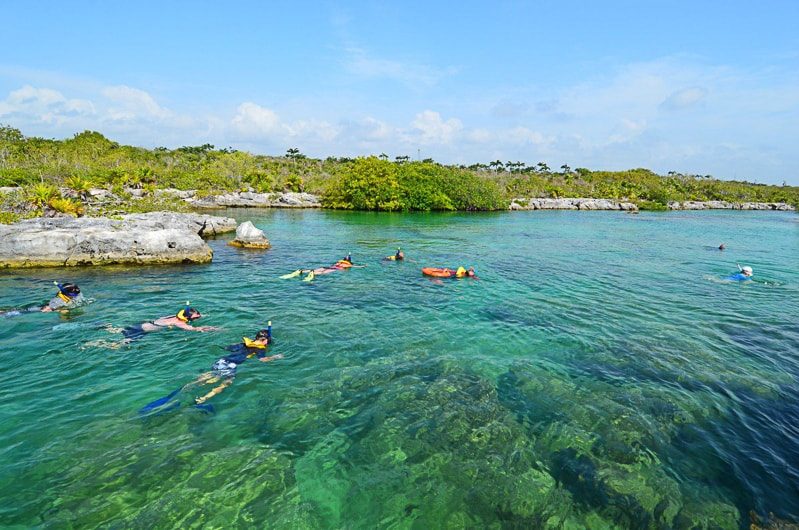 Ever heard that expression take that frown and turn it upside down? Forget it. It's fake news. #Sad!
But seriously, why take in some Playa del Carmen nightlife, go a Riviera Maya snorkeling excursion or eat at a delicious Playa del Carmen restaurant when you can do all of that at home and visit your mother on the weekends?
In other words, why even come in the first place?
***
If you do decide to come, however, and spite my meanness to do some of the things in this list, you'll have the time of your life — especially if you do so with an open heart and mind.
For tips from the better half of my bipolar self, be sure to see my/his 10 reasons to visit Playa del Carmen.
Of course, that's not what my evil twin would want, but, hey, he can stick it where the sun don't shine.
Speaking of the sun, here in Playa del Carmen it shines over 300 days a year, and it's just waiting to transport you to a tropical paradise far away from routines, overly-friendly Starbucks employees, annoying colleagues, and those mind-numbing commercials.
Plus, all the cool kids prefer this side of the wall.
See you soon!
For an ultimate guide of things TO DO in Playa and the Riviera Maya read my latest blog here.
Looking to book your Playa del Carmen vacation?
Our travel specialists don't have a mean bone in their bodies!
Contact them today at 888-537-9797 for the best deals this side of the Rio Grande!
---
Trending Now
You may also like