8 of The Most Fun & Unusual Tours in Playa del Carmen
---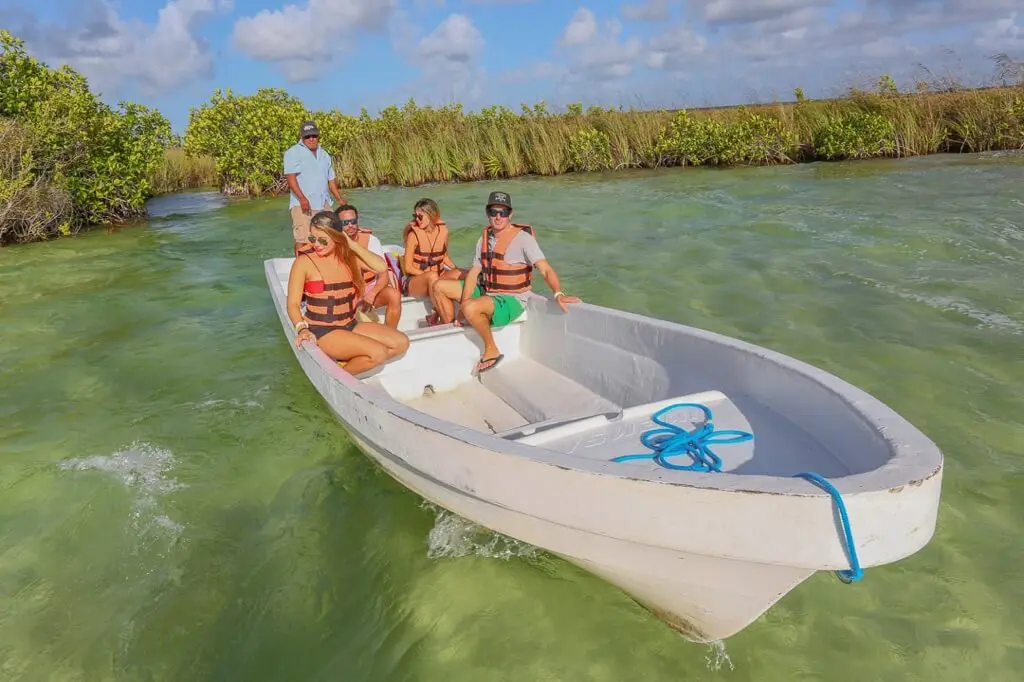 Are you tired of the crowds and the predictable tours offered all over Playa del Carmen?
Sometimes it feels like everyone goes to the same 5 places.
You have to battle your way through the excited tourists only to see the same sights or do the same activities as you did on your last trip.
Well, I've heard your cries of pain, and I'm here to offer a fantastic solution!
You don't need to haggle with the tour companies on 5th avenue any longer.
I have put together 8 of the most FUNtastic and unusual tours in Playa del Carmen that I know you'll be dying to take!
Whether you're into fishing, extreme sports, relaxing spas, golf, sailing or simply partying the night away, I've got the perfect, unique tour for you.
1. Enjoy a taste sensation at Playa Mia in Cozumel
Does your ideal day consist of delicious Mexican food, virgin beaches, tequila, and chocolate?
Then you're in luck!
The Taste of Mexico & Playa Mia tour combines all of those fabulous things into one fantastic experience.
After arriving at the stunning island of Cozumel and taking a scenic drive along the western coast, the taste extravaganza will begin.
You'll start your tour by learning about the fascinating history and significance of tequila and Mexican cocoa, and of course, try a few samples.
After you've got your appetite warmed up, you will head to the postcard-perfect Playa Mia, where your personal chef will guide you through a unique Mexican cuisine workshop.
To top it all off, as if you could make this tour any better, you will then head down to the white sands and glistening turquoise waters of Playa Mia to soak up some sun and relax.
2. Reel in a big one on a shared fishing charter
Imagine having a photo of you holding a gigantic Tuna sitting proudly on your mantlepiece…
With a shared fishing charter in Puerto Aventuras that can be a reality!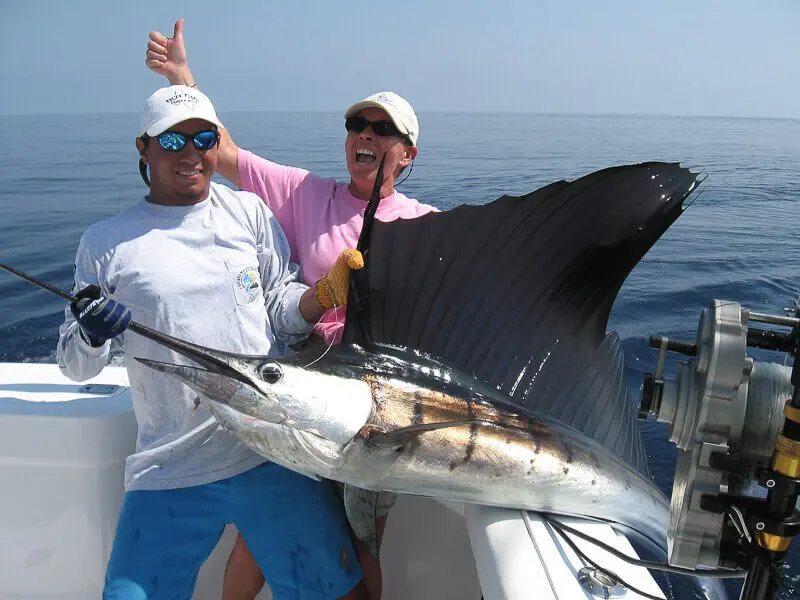 Whether you're an experienced fisherman or a total beginner, a shared fishing charter is one of the most fun and exhilarating ways to spend a day.
You can choose the length of your excursion, and sharing a boat with a few likeminded people not only cuts costs, but it also makes the whole experience more enjoyable.
Fish for some of the most spectacular species in the area, including sailfish, blue marlin, dorado and groupers, all with an experienced and knowledgeable guide.
3. Get romantic on a sunset sail
You haven't experienced a Caribbean sunset until you've seen it from a luxury catamaran while sipping on a tropical cocktail.
This sunset sail tour is one of the most romantic and breathtaking experiences to enjoy in Playa del Carmen.
Sit back with your drink in hand and watch as the sky explodes into a vast array of vibrant colors.
Once night begins to creep in and the crimson sun sets into the deep blue, you can enjoy a fantastic meal served by the extremely professional crew.
This is truly a once in a lifetime experience here in Playa del Carmen.
4. Relax your body and mind in a Temazcal sweat lodge
Truly get in touch with the Mayan culture and take part in an ancient Temazcal ceremony.
This spiritual experience takes part inside a lush jungle located just outside of Playa del Carmen.
A real Mayan Shaman will perform a cleansing ceremony which is said to cure your body of ailments and balance your chakras.
You will then enter the Temazcal, or sweat lodge as it's known to you and me, and the healing will begin.
The experience can benefit your respiratory system, your skin's structure, and your circulatory and nervous systems.
Many people also feel a deep healing on a  spiritual level once they step out of the Temazcal.
After the ceremony is finished, you can then cool off with a refreshing swim in a nearby cenote.
5. Get a hole-in-one at the El Camaleon golf course
The par 72 El Camaleon golf course is located inside the legendary Mayakoba resort and is the only Latin American course on the PGA circuit.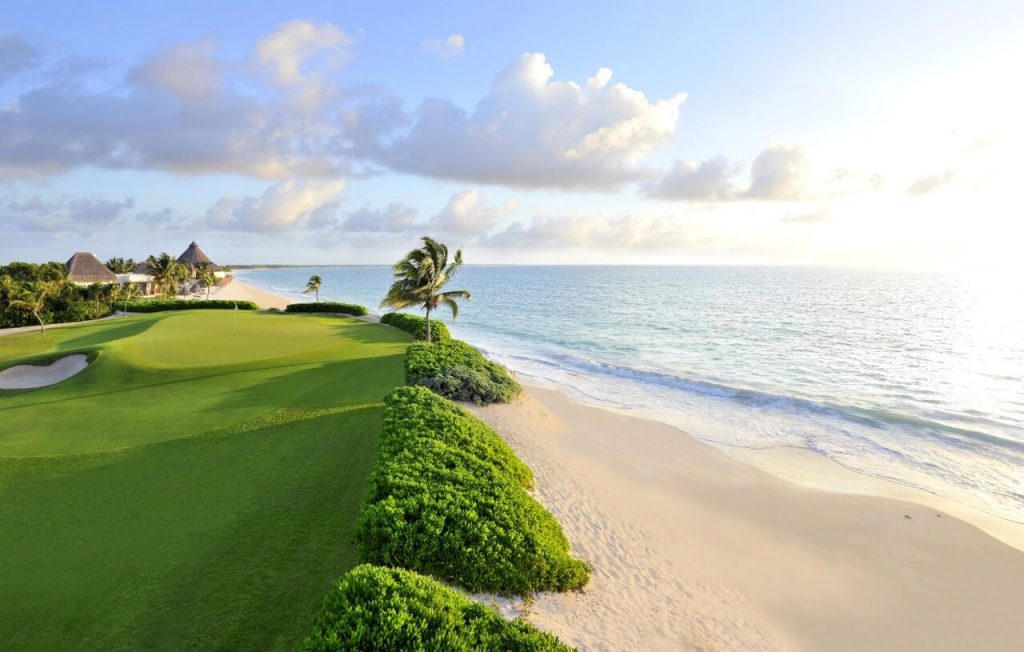 One of the best things about this stunning golf course is the ever-changing landscape upon which it has been crafted.
El Camaleon snakes through the picturesque manglar jungle, past a breathtaking cenote and alongside one of the most beautiful stretches of coastline in the Riviera Maya.
Anyone lucky enough to tee off on this golf course will enjoy a golfing experience like no other.
From the jaw-dropping views, spectacular amenities and challenging 18 holes, the El Camaleon golf course is the ideal tour for any golf lover.
6. Explore the Mayan Jungle by horseback 
This exciting horseback tour is perfect for people of all ages.
From the tiny tots to the Mums and Dads, everyone will have a blast with the horseback riding jungle tour.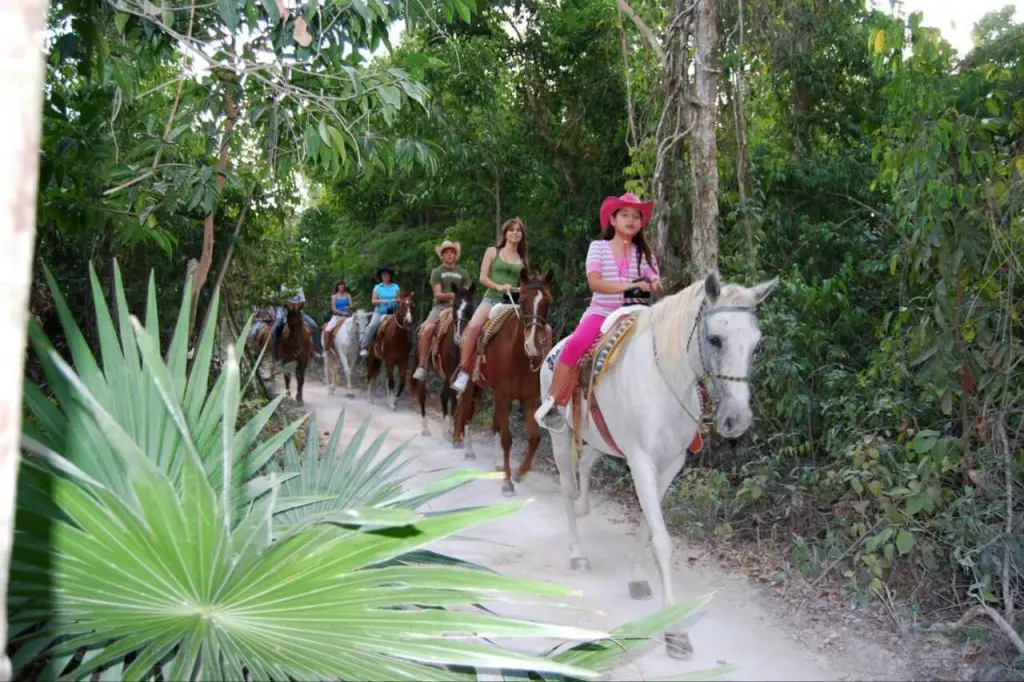 Follow the beautiful trails through a lush tropical jungle, as you bond with your new equine friend.
There's nothing better than reconnecting with nature, and I can't think of a more fun way to do it than on a horse!
After your 2 hour horseback ride with your professional guide, you can then take a moment to relax with a cold drink on the famous white sands of the Riviera Maya.
7. Get lost in the stunning Sian Ka'an Biosphere
Discover the unparalleled beauty of the Sian Ka'an reserve, a UNESCO World Heritage site, through this amazing Sian Ka'an Expedition tour.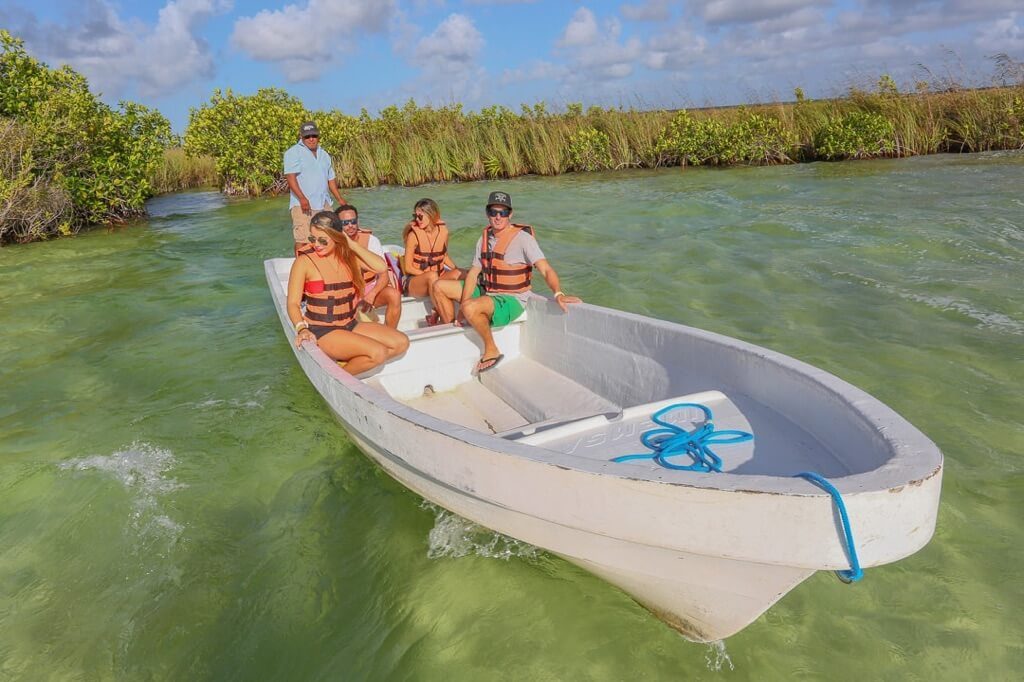 Take a walk through the jungle and explore the magical ancient Mayan city of Muyil before jumping on a motorboat and heading across the Chunyacxche Lagoon.
After cruising down the intricate network of canals made by the Mayans, you will find yourself in a mystical mangrove river, right in the very heart of Sian Ka'an.
This is where you can hop out of the boat and gently float down the river, as you admire the unique flora and fauna that rest on the river's bank.
Finish up your day with a beachside lunch and some refreshing soft drinks.
8. Dance the night away in the best bars in Playa
Playa del Carmen is known for its outrageous nightlife and world-class bars, so it's only right to have a tour of the very best bars in the area.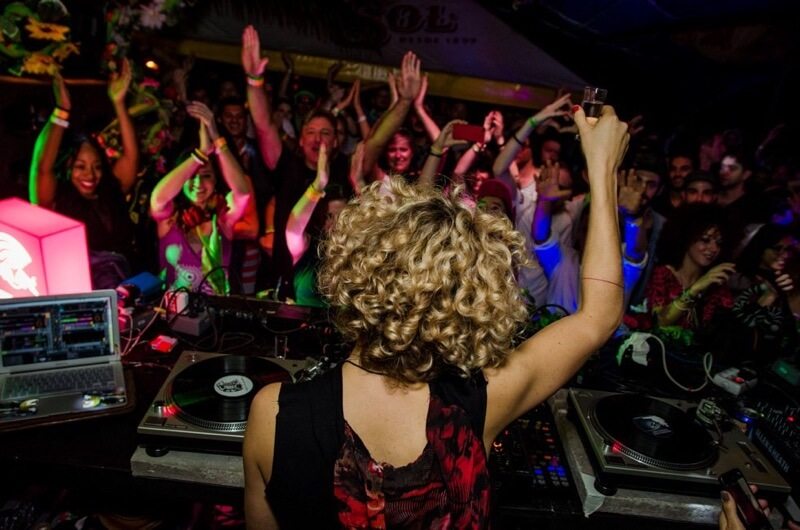 Taking part in the PlayaCrawl is an experience you won't soon forget.
From the infectious music and free-flowing drinks to the amazing people you'll meet along the way, this tour is definitely one for the party animal.
Oh and I should also mention that you get VIP treatment at every bar you visit!
That's right, no queuing, bottle service, reserved areas and a dedicated party guide to ensure you're receiving only the very best treatment.
Visit some of the most famous bars in Playa, including Mandala, Palazzo and La Vaquita all in one amazing night.
See our full list of tours in Playa del Carmen.
Have you taken any of these unusual tours? Let me know which was your favorite and why in the comments below!
---
Trending Now
You may also like