5 FUN Things to Do That Are BETTER than Swimming with Dolphins
---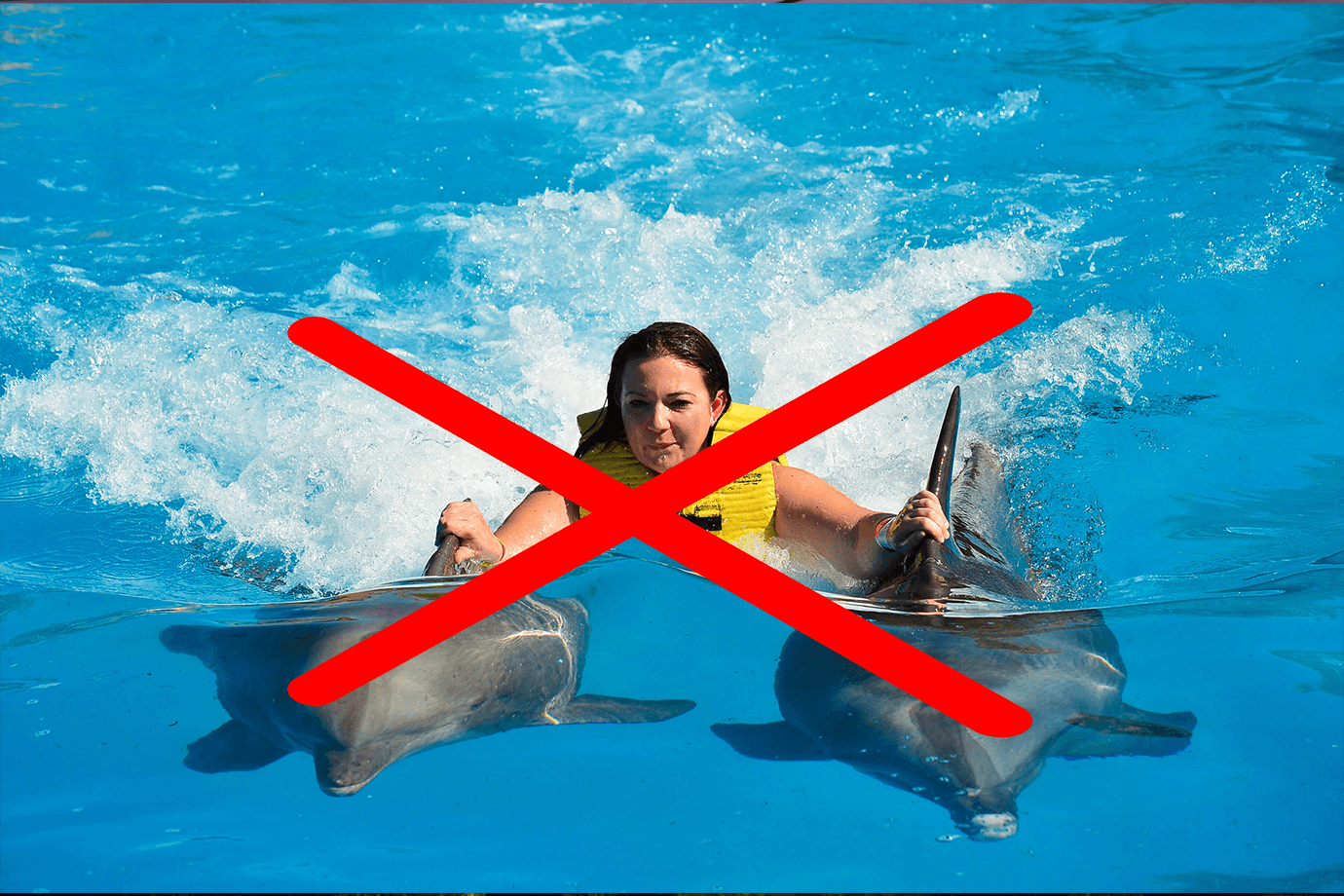 So you've thought twice about the whole swimming with dolphins idea, (good for you), but you still want to explore the best of Playa del Carmen. So, what else can you do?
Here are our top 5 things that are WAY better than swimming with dolphins.
1) CENOTES

You can swim in crystal clear, fresh water in a cave in the jungle!
Amazingly enough, there are an estimated 7000 cenotes in the Yucatan Peninsula, the area of Mexico where Playa del Carmen is located.
In many of the cenotes, you can swim.
The word 'cenote' originates from the Mayan word Dzonot, which were believed to be sacred places. There are a few types of cenotes, but mainly you will swim in either the lake-type, which is an open area, or a closed cenote, which is a cave-type, many of which also have stalactites and stalagmites.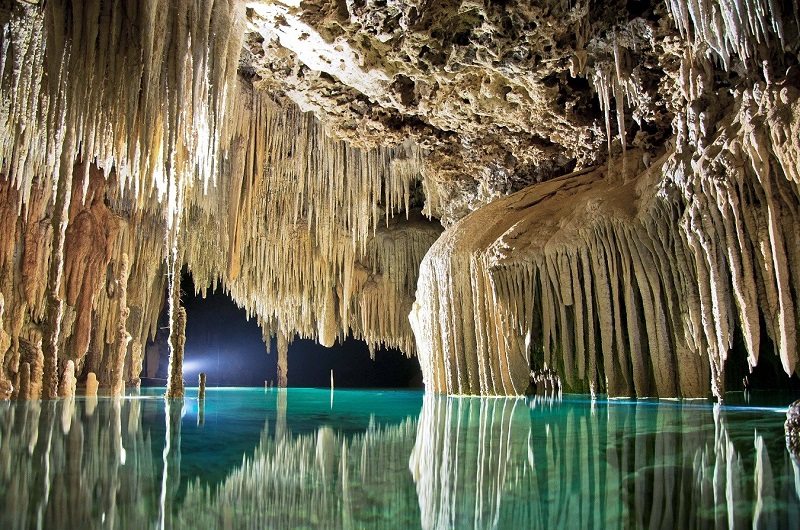 Cave diving is also very popular in the area, as you can dive for miles in the underground rivers.
Visiting a cenote is something that is easily done as an independent day trip.
There are several popular cenotes in and around Playa del Carmen and the Riviera Maya, and most can be found along the stretch of highway. They are accessible if you rent a car, or even grab the local transport.
Check out our blog about our day at Cenote Azul.
If you prefer an organized tour with transportation, there are several options, including Turtles & Cenotes, Rio Secreto, Jungle Buggy and Snorkel Adventure where you can snorkel in an open and closed cenote.
2) CORAL REEF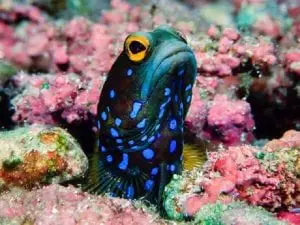 Snorkel on the second biggest barrier reef in the world!
Just keep swimming…. The Meso-American coral reef stretches over 700 miles (1540 kilometers).
It runs along the coast of the eastern part of Mexico, past Belize, Honduras, and Guatemala. It is the largest barrier reef in the Northern hemisphere and the second largest in the world!
Here you can snorkel, scuba dive to see a multitude of tropical fish, coral, sea grass, turtles, manatees, and more. The reef is home to 65 species of stony coral, 350 species of mollusk and more than 500 species of fish.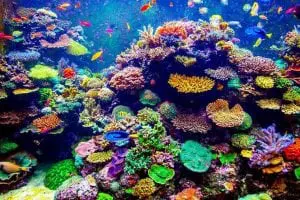 Most all-inclusive hotels here will offer to lend snorkel equipment as part of the all-inclusive plan. However, you do have to consider that the reef is not located right next to shore and in most cases, you do need a boat to access the most interesting parts.
Some of the popular areas for snorkeling in the area are Bahia Petempich, Puerto Morelos, Akumal, and Punta Venado.
For the independent traveler, most are accessible via colectivo (local transport) and you can pay to rent equipment on site. If you prefer to partake in an organized activity with pick up at your hotel, you can opt for Snorkel Adventure, Turtles & Cenotes, Snorkel Xtreme, or even the Boat Cruise, which will bring you snorkeling in a great spot for fish and sea turtles.
3) WHALE SHARKS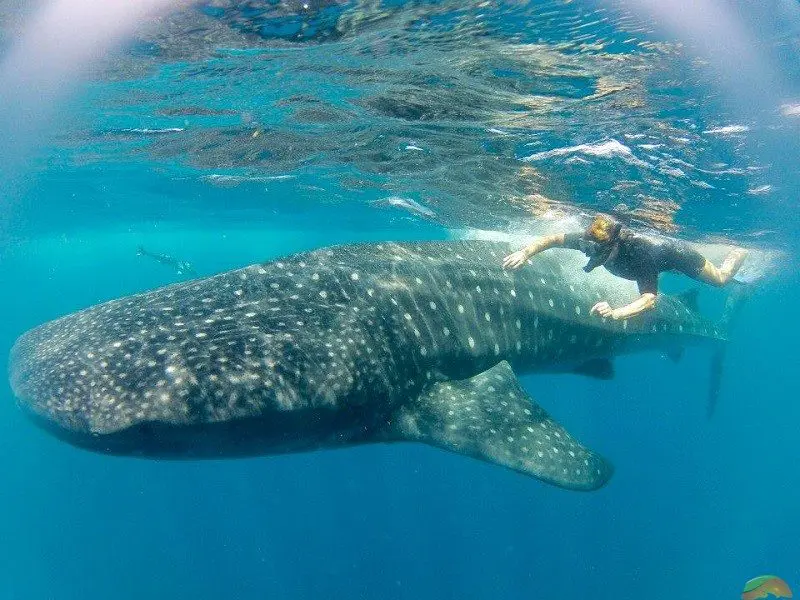 Swim with whale sharks. YES. For real!
During the summer months, the whale sharks migrate to the area just north of Cancun. Here is your chance to check this one off your bucket list as you can swim with the whale sharks in their natural environment.
Whale sharks are on average 30 feet (10 meters) in length and 20,000 pounds (9 tonnes). Their mouth can be 5 foot wide (1.5 meters). They are filter feeders, with a diet mainly of plankton, krill and small squid or fish.
They are docile beings and do not pose a significant danger to humans. You can swim or dive alongside them, but be respectful and don't touch.
Whale shark tours are available from the end of May through until September.
4) SEA TURTLES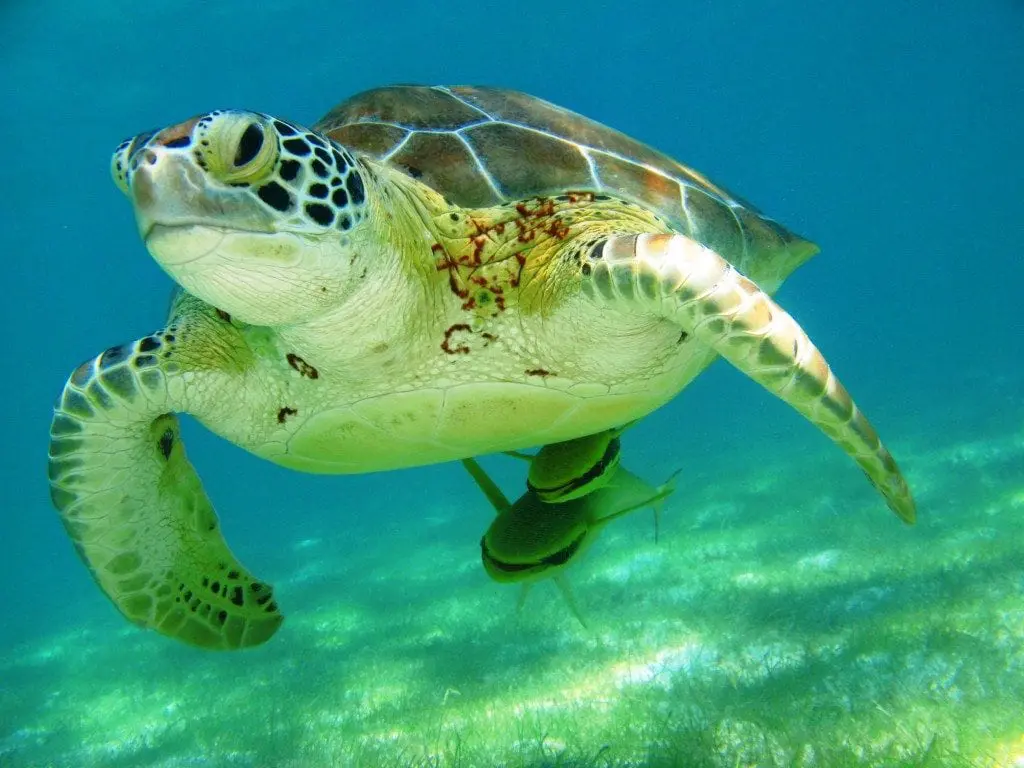 Snorkel with sea turtles, watch the mama turtles nest and help newborn baby sea turtles make their way to the ocean!
Six out of seven sea turtles species call Mexico home. The turtles most common in the Yucatan peninsula are the loggerhead and the green turtles.
Every year, hundreds of turtles choose to lay their eggs along the coast of the Riviera Maya and surrounding areas. Each of these turtles will lay about 100 eggs. The nesting season lasts from June until August. 60 days later, the baby turtles will hatch and make their way to the ocean.
Many hotels in the area will have cordoned off areas to indicate where the turtle nests are. If you are lucky enough to stay in one of these areas during nesting or hatching, you may just get to experience this incredible phenomenon.
You can also visit a few different beaches that participate in the Festival de la Tortuga (Turtle Festival), which happens annually. These beaches include Xcacel, Tulum and Akumal.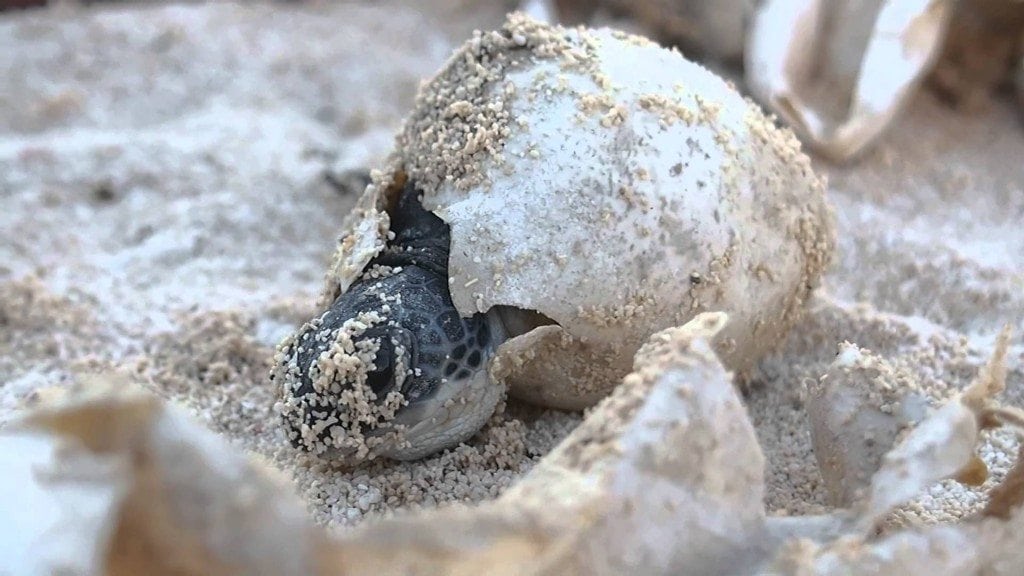 Akumal, meaning place of the turtles, is not only a popular nesting place but also, home to a conservation effort. This association works towards improving the eco-system management and has been since 1993.
Akumal Bay is also home to a stretch of the barrier reef, which is home to many fish, coral, stingrays, and other marine life. The bay also has a lot of seagrasses, which is exactly what the sea turtles like to snack on, so get ready to snorkel with turtles, lots of 'em, and you can do it year-round.
Again, for the more independent traveler, Akumal Bay is an easy day trip and everything is available there on site, from the snorkel equipment to changing rooms, restaurants, parking and more…
If you prefer to make things simple with a day trip, the Turtles & Cenotes tour is an affordable option that offers excellent tour guides and service. If you want to combine the sea turtles with an awesome catamaran tour, try the Fat Cat Catamaran.
5) SIAN KA'AN BIOSPHERE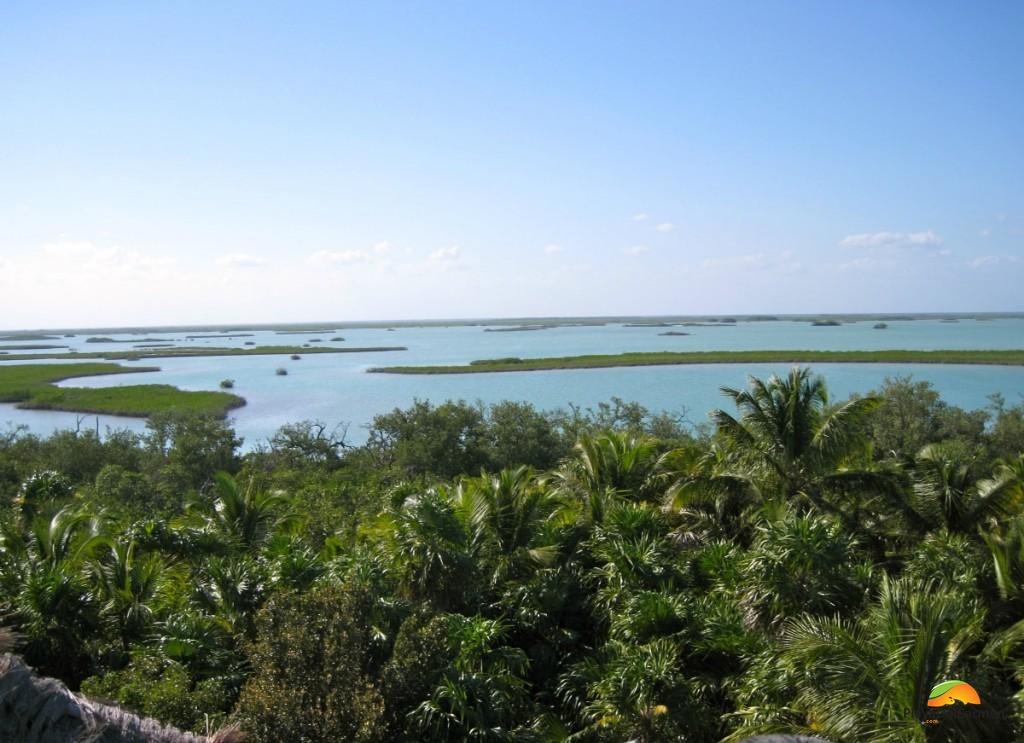 A little bit further south than Tulum, you will find one of the most amazing natural wonders in the world, called Sian Ka'an.
The Sian Ka'an biosphere consists of mangroves, marshes, tropical forests and also includes a section of the barrier reef. There is a large variety of wildlife, including hundreds of species of birds, reptiles including crocodiles, monkeys, and the tropical forests are home to jaguar, puma, tapir and more….
This area was declared a World Heritage Site by UNESCO in 1987 and is still the largest protected area in the Mexican Caribbean.
There are several different options for Sian Ka'an that allow visitors to discover all it has to offer…. You can rent a vehicle and drive up to the village of Punta Allen. This is a very long and bumpy road (get a Jeep or similar vehicle) but the scenery is breathtaking and Punta Allen is a lovely little fishing village.
You can then get a boat tour out to the reef, take a bird watching tour or just hang out in the relaxed vibe. If you do head out to sea, watch out for wild dolphins, sea turtles, and stingrays. The snorkeling is great in this area too.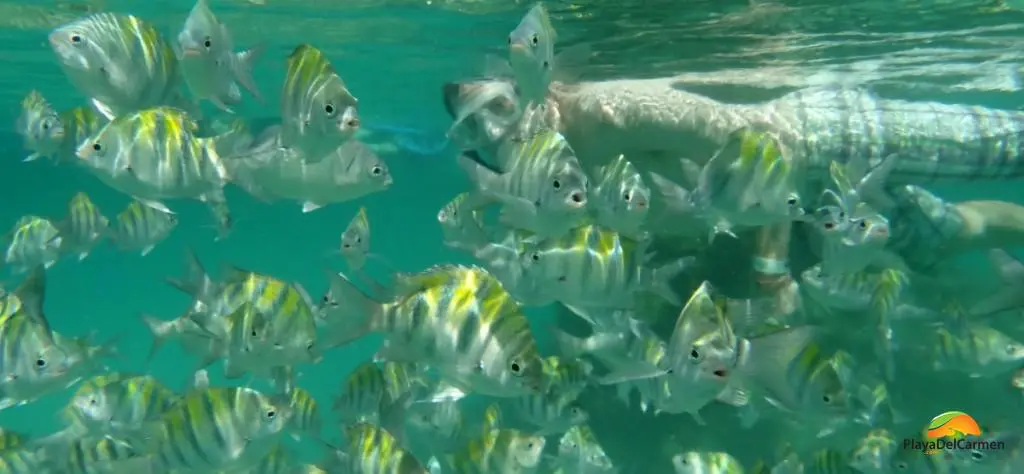 If you want to avoid the bumpy road, you can continue on the main highway heading south past Tulum, to Muyil. Here you can access the mangroves and channels. Swim or float in the crystal clear waters. There are boat tours available here as well.
If you prefer a tour guide, you have the following option for an awesome tour to Sian Ka'an.
A little word (or a few) of advice…
Ok – now here is the part where I sound like a mom. Regardless of the options you choose above, please remember the following tips:
1- Do not take souvenirs. Respect nature and the environment.
2- Opt for biodegradable products.
3- Do not leave anything behind – clean up after yourself.
So hopefully, if you weren't convinced before that there are much cooler things to do than to swim with the dolphins you are now.
Anything we missed? What would you do on this list? Share in the comments below!
Have a question for Travel Specialist Lisa? Get in touch…
---
Trending Now
You may also like