It's National Tequila Day! How to Choose a Good Tequilam 2023
---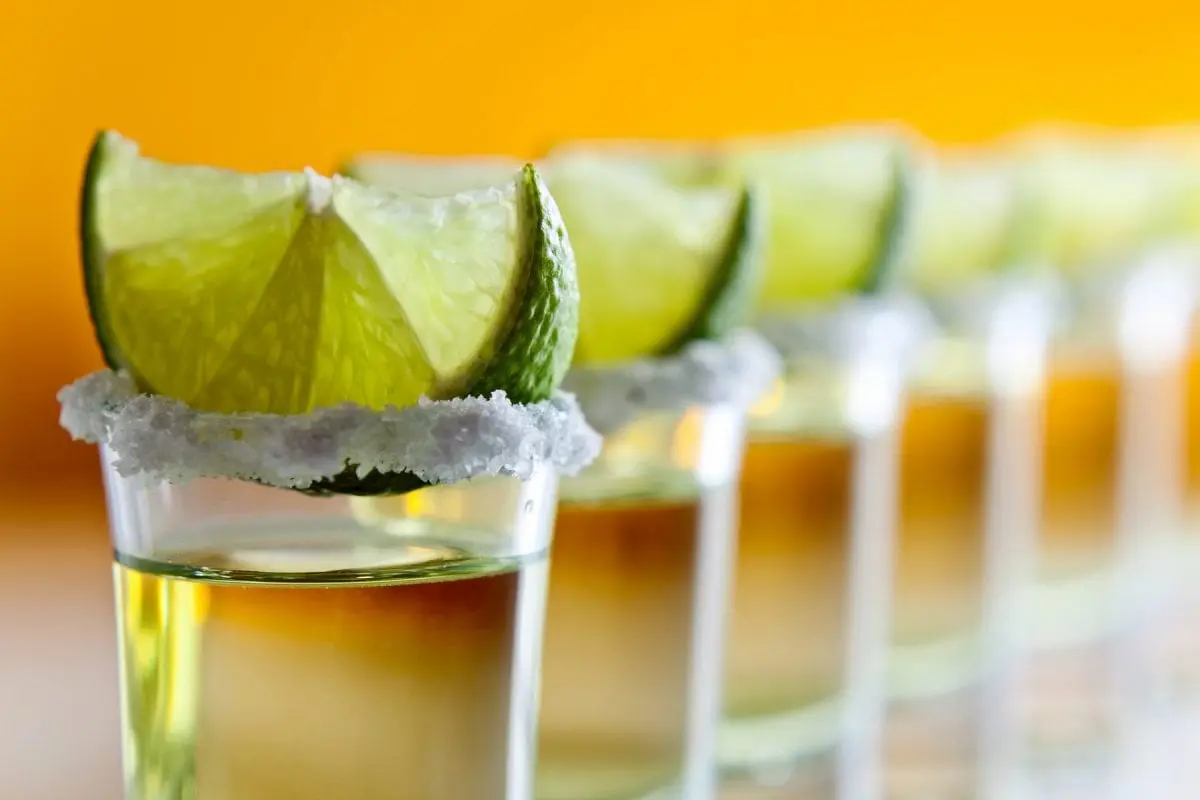 It's National Tequila Day!
Tequila or Te-Kill-Ya?
I think we've all had an experience or two with our good friend Tequila.
Some experiences which most of us would rather not relive.
I'd often thought that my nail polish remover would be much tastier and easier to knockback.
Preparing for the unpleasantness, it only makes sense to take a good lick of biting salt, rinse down with a methyl-tasting spirit, and quickly pucker your lips around a lime all in time to take your mind off the fact that your eyes are watering and your body is quivering.
Always seems like a good idea at the time!
In truth, Tequila is not intended to be consumed as a shot.
That less than desirable methyl tasting spirit is probably the reason you and tequila defriended.
Well played Tequila, well played!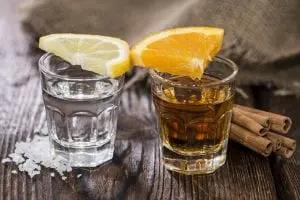 Guess what gringos?
Tequila is traditionally sipped with oranges, dried ground chiles, and salt during conversations after dinner, "Sobre Mesa".
Designed to keep you engaged and awake after all those tacos.
There is a difference and it won't Te-Kill-Ya!
There is a difference between the good stuff and the cheap stuff.
90% of Tequilas are made in the State of Jalisco, Mexico from the Blue Agave plant Blue Agave plan which ain't no Cactus!
Tequila can only be Tequila is made from the Blue Agave.
Tequila is broken down into 2 categories:
1) 100% Agave
2) Tequila Mixto (mixed)
100% Agave is good stuff.
It's not mixed with anything so you're getting a pure tequila.
It's not too pricey so if you're looking to avoid a hangover make sure you're drinking 100% Agave tequila.
Tequila Mixto is cheaper, half mixed with Agave and the other half being sugars (cane sugars usually).
Take this sweet devious recipe, combined with additives and colorings and I think you're beginning to understand why you and Tequila are no longer friends. Mixto tequila will most likely give you a hangover.
Beyond these 2 categories, Tequila is further broken down into 5 types.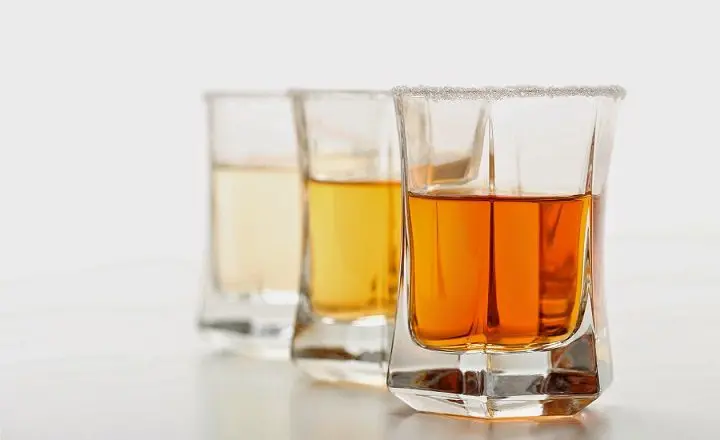 5 Types of Tequila
1) Tequila Silver – Blanco – Plata – White – Platinum
This young' un, aged no more than 60 days is either 100% Agave or a Mixto.
Tequila at its purest form obtains intense raw flavors from the Agave Plant.
For a good and cheap mix for a frosty margarita, this one's a favorite.
2) Tequila Gold – Joven – Oro
Not often aged, Gold Tequilas are almost always a Mixto and contain additives and colorings.
Gold Tequilas are largely responsible for that bad tequila experience most of us have had in the past. So now we know it wasn't us, we can blame Goldie.
3) Tequila Reposado
Aged from 2-9 months and resposoda (rested) in bourbon barrels or oak barrels.
Aging the tequila takes some of the Agave's raw bite and intense flavor down a notch or two.
4) Tequila Añejo (extra aged)
After it's one-year birthday, this complex and smooth amber liquid is really what Tequila is all about.
5) Tequila Extra Añejo (ultra aged)
Aged longer than its siblings, Extra Anejo becomes darker, richer and smoother.
Also the most costly!
So what's not going to Ti-kill your wallet?
Tequila can be purchased from as low as $10.00 all the way to 3.5 million.
Yes, you read that right, 3.5 million dollars, not pesos!
This handmade, platinum diamond-encrusted bottle produced from world-renowned Ley 925 holds the Guinness World Record for the most expensive bottle in the world!
It's beautiful, but it's all about the bottle.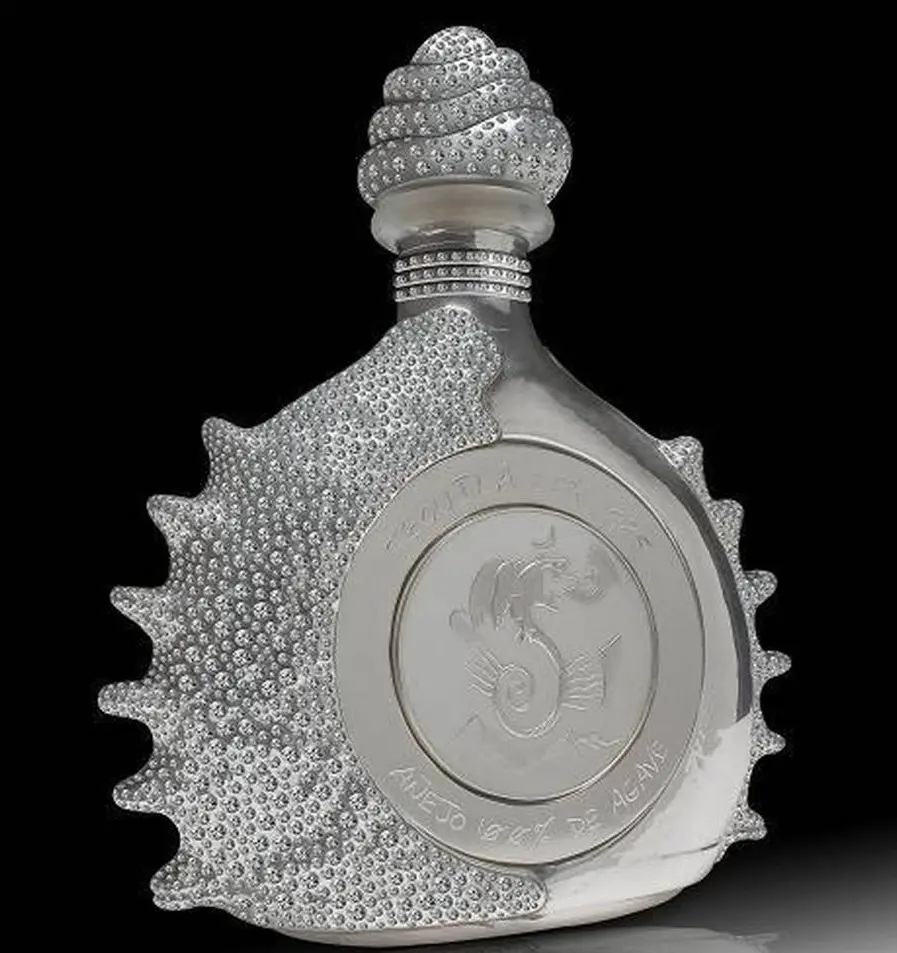 Here are some great options to choose from. Remember, it's not all about looks outside, but it's what's inside that counts.
Top 10 Favorite Tequila's
(prices are approximate):
– Milagro | $27.00
– Don Ramon | $16.00
– Don Celso Reposado | $40.00
– Cimarron Blanco | $18.00
– Espolòn Reposado | $26.00
– Tequila Fortaleza Blanco | $50.00
– Casa Azul | $30.00
– El Jimador | $22.00
– Espolon Reposado | $26.00
– Gran Centenar | $22.00
What is your favorite Tequila? Where do you buy it? Share in the comments below!
AND – we couldn't do a post about Tequila without including…
na-na-nanana-na-na-na! – TEQUILA! na-na-nanana-na-na-na! 🙂
---
Trending Now
You may also like