10 Brilliant Honeymoon Registry Ideas for Your Guests (2023)
---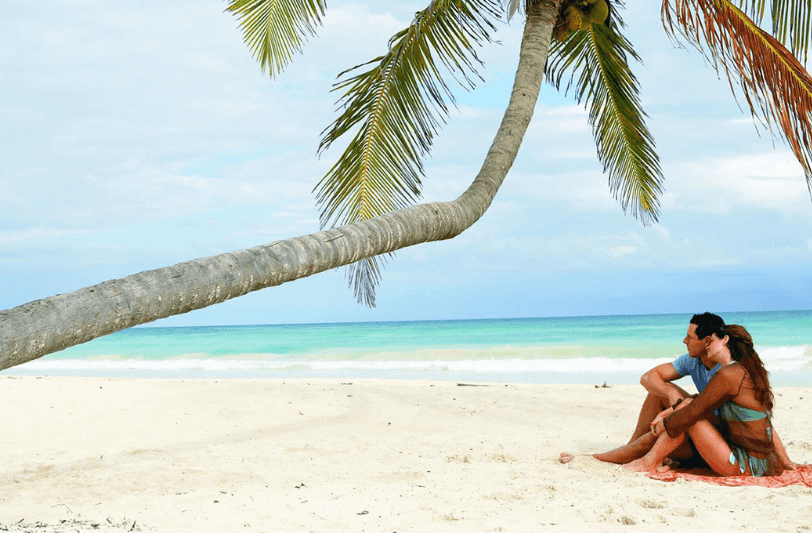 Do you or your wedding guests need some honeymoon registry inspiration?
Send them this post!
In today's world, every little goes a long way.
The trick is to make the best of what we do have!
At PlayaDelCarmen.Com weddings and honeymoons are what we do best.
Here are our top tips and pointers to help get your marriage off to a flying start.
Don't forget to let us know which ideas are your favourite in the comments below, we'd love to hear from you.
Inspiration for Honeymoon Registry Gifts
---
1. Hotel Stay for a Few Days
Your honeymoon is one of the most special times in your life.
So, you want to spoil yourselves with a super luxurious resort location, right?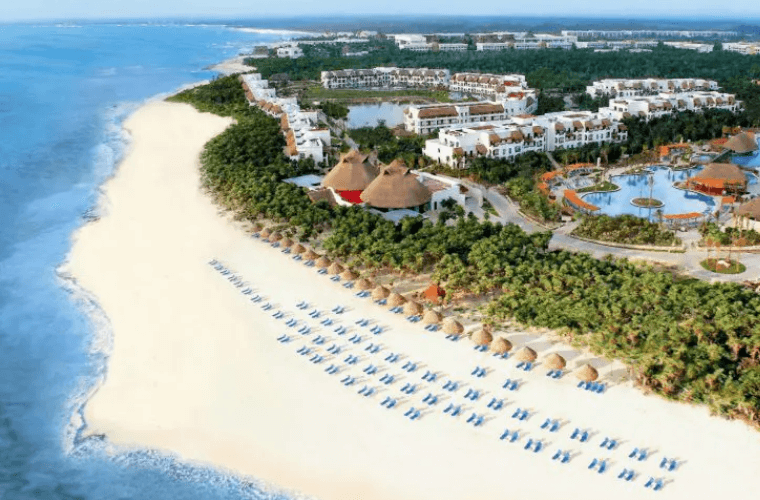 Including your resort stay in your honeymoon registry gives you the funds to make sure your stay is the best of the best.
Here's an idea to inspire your guests…
Be super specific about what they're contributing to.
"Upgrade to Privileged suite for indulgent extras like a romantic dinner on the beach and wine on arrival" sounds way better than "Help pay for our resort accommodation."
Plus, your guests can imagine you dining under the stars together and feel as though they're part of something special.
For a few ideas about what accommodation items to list take a look at what you can expect from top honeymoon resorts.
"Top 10 Resorts for Your Honeymoon in Playa del Carmen"
2. International Flights
The time you spend on the plane is a major part of your honeymoon experience.
So, you want it to be as comfortable and stress-free as possible.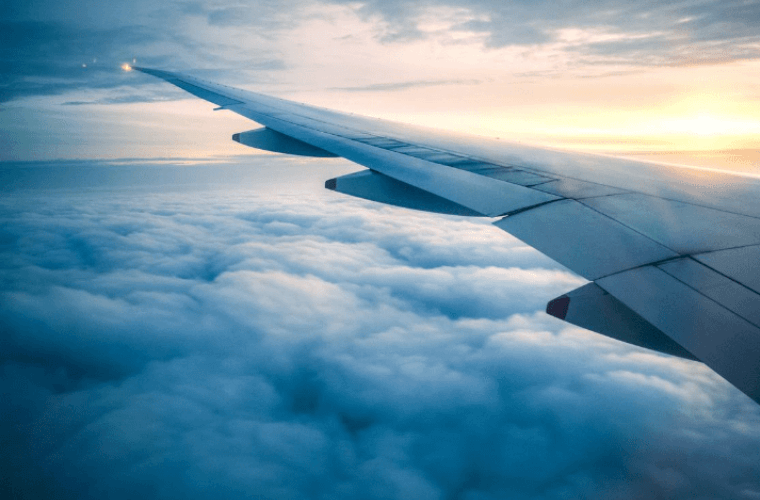 If you already have the funding for basic flights why not ask your guests to "Help you take off in style."
This could be anything from "The first-class vibe for the first time" to "Banish the jet lag with direct flights."
Remember to share with your guests exactly how they're contributing to your dream honeymoon adventure.
So, they feel as though they're part of your journey.
Heads up…
We'll help your honeymoon registry funds go further by getting you the best bang for your buck.
Book your honeymoon resort in Mexico with the PlayaDelCarmen.Com team and we'll book your flights too if you're travelling from the US or Canada.
3. Couple's Spa Session
After the excitement of your wedding celebrations, relaxing together is an amazing way to start married life.
You can do this with a luxury spa treatment.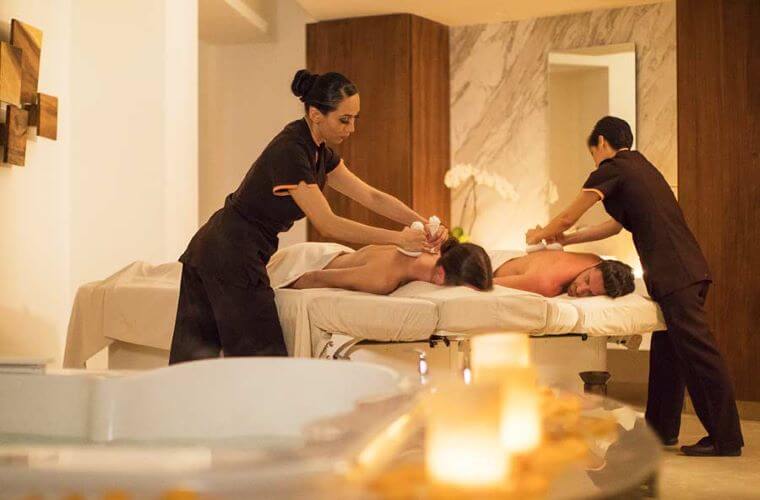 Most resorts have their own spas on site.
And, you can also find some incredible places if you explore the local area.
Have a look at this blog post to see what I mean.
Here's a tip…
Before you add anything to your honeymoon registry do your research and find a treatment you really love the idea of whether this is in the resort or elsewhere.
Then, be descriptive when you list it, maybe "Romantic couples massage on the beach at sunset" for example.
4. Electronics
There's nothing wrong with capturing fun honeymoon images using your smartphone and sharing your special moments on Instagram.
But, you may also want to upgrade your camera to get super fine quality images or top-quality video.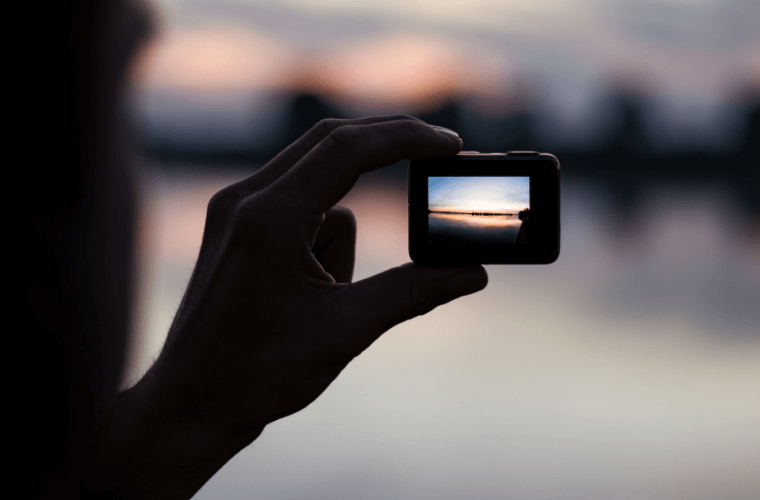 Plus, if you're snorkeling or diving, you may want to catch the beauty of marine life you meet.
So, "GoPro Hero10 for FABULOUS reef pics" may appear on your honeymoon registry.
When you're choosing a camera, or other electronics, to add think about three things:
Is it something you'll be able to use with no problem?
What will you use it for?
Is the cost reasonable to include?
5. Romantic Experiences
What could be more romantic than a honeymoon in paradise?
The trip itself is all about your love as a couple starting married life together.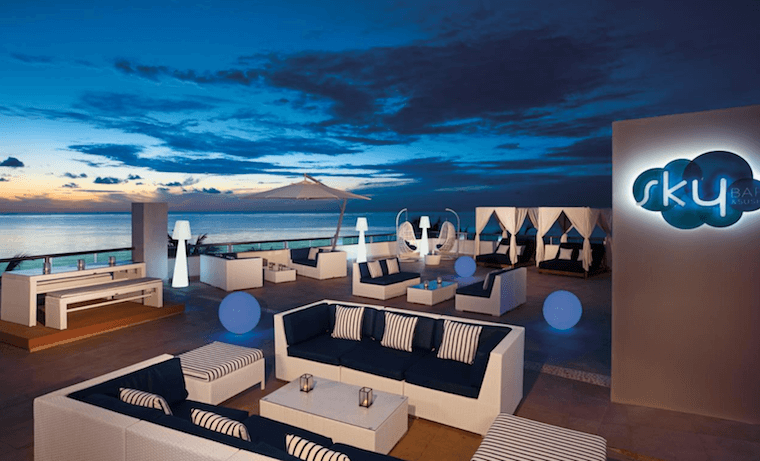 But adding some extra romantic sparkle can't hurt.
Is there something you really want to do as a couple while you're on your honeymoon, "Horse riding at sunrise", "Breakfast in bed with flowers and chocolate-covered strawberries?"
That's brilliant news.
Add it to your honeymoon registry and your guests can feel good knowing they've brought your magical dreams to life.
To give a little inspiration here's a romantic experience that's popular with couples we work with at PlayaDelCarmen.Com.
Paradise Islands is a trip that takes you to two stunning islands Isla Contoy & Isla Mujeres and gives you time to snorkel the reef along the way.
A truly special romantic adventure that would be a fantastic addition to any honeymoon registry.
6. Dinner for Two
I know dinner for two could have been included under my last point.
After all, what could be more romantic?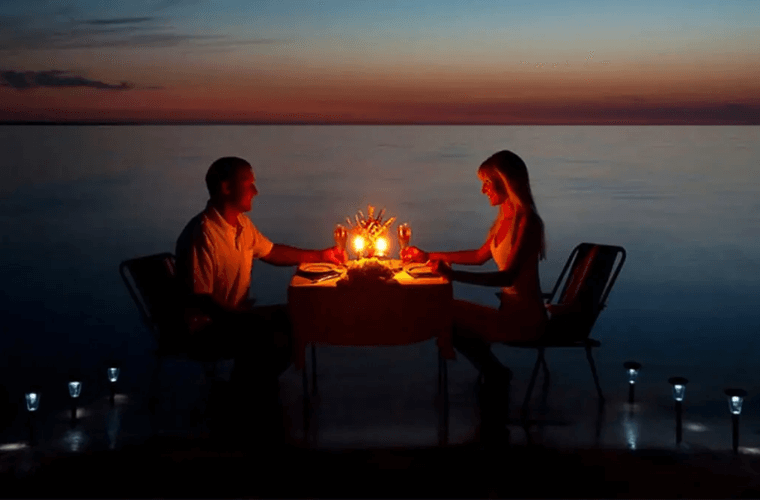 But I figured it deserves its own mention because it's pretty much a given for any honeymoon experience.
If you're including a dinner for you and your partner on your honeymoon registry remember to say exactly what it is.
This could be chef's table at a Michelin star eatery or it could be a picnic at sea, the choice is yours.
Being exact is a must for two reasons:
It paints a picture that your guests can be part of.
You can list more than one dining experience without sounding repetitive.
I'd always recommend researching dining options so you can be more descriptive.
As an example, have a look at my blog post.
"Top 10 Restaurants in Tulum | From Tasty Tacos to Fine Dining!"
7. Unforgettable Adventures
Honeymoon adventures can be exciting for your wedding guests too.
Include the most unforgettable experiences in your honeymoon registry and your guests feel as though they're a part of the adventure.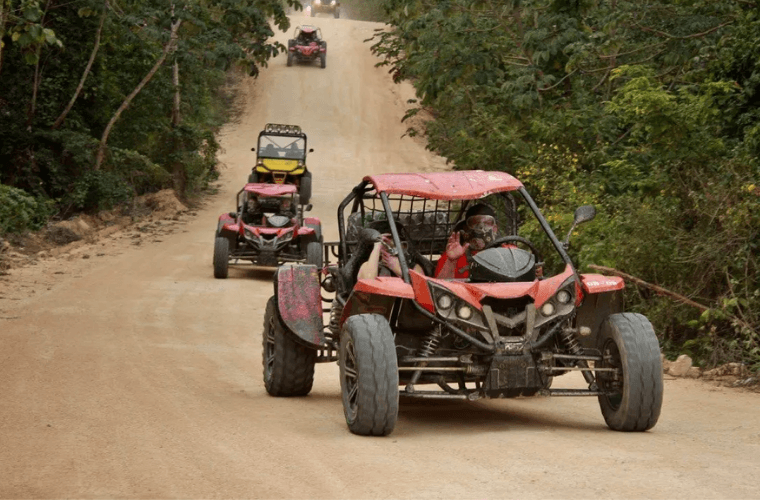 This can be anything from a trip to the top of the Eifel Tower to visiting the quokkas on Rottnest Island Australia.
We love bringing something memorable and different to the honeymoons we help couples plan.
My personal favorite is the Jungle Buggy Adventure.
Tearing around the jungle in a buggy and taking a dip in a beautiful cenote.
What's not to love 😍?
8. A Tip Jar
Choose an all-inclusive honeymoon destination and tips at the resort may be included.
But this doesn't stop you from having to tip on tours and in bars and restaurants outside the resort.
You'll be surprised at how quickly the cost of this can add up.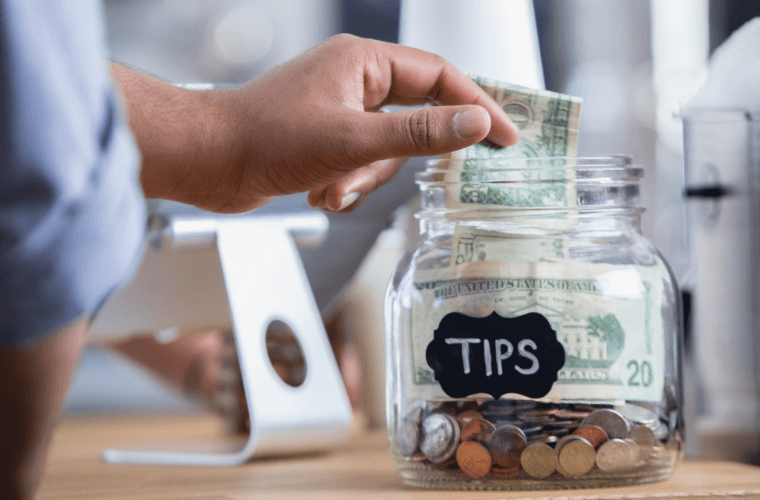 So, including a tip jar on your honeymoon registry makes complete sense.
That way you have the funds waiting and you don't need to worry about the additional cost.
Be creative in the way you word this.
Something like "Help us thank the folks who make our trip special" sounds better than "Contribute to our tips."
9. Travel Necessities
This addition to your honeymoon registry covers pretty much everything that you put in your travel bag or case.
Anything goes.
Hand made butterfly luggage tags on Etsy, Gucci sunglasses to complement your beachwear, or even skin-care products to keep you looking fresh, it's all up to you.
Don't forget maps and guidebooks too.
Yes, you have Google but you have to love old school right?!
10. The Gift of Giving
Want a real feel-good addition to your honeymoon registry?
This is it.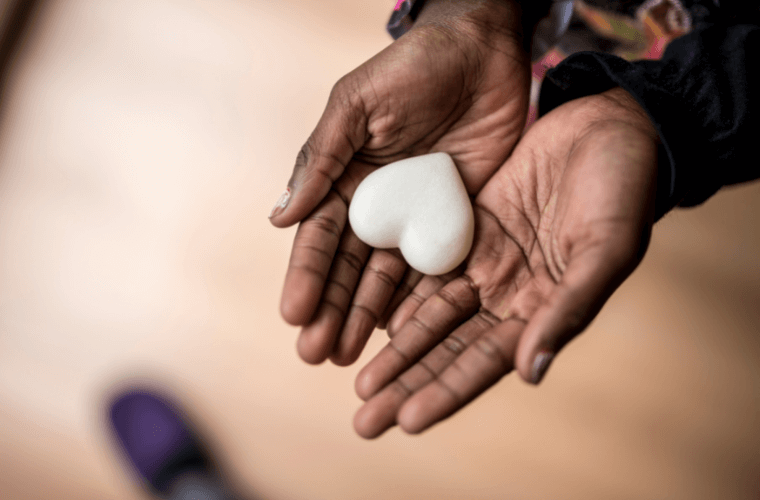 So many people and animals on the planet have problems right now.
And you can help.
Just choose a good cause and ask for funds to make a donation in your name as a couple.
That way everyone who contributes feels as though they're making a difference and you get to start life as a married couple by giving to others.
How magical is that❤?
11. What to Think About When Creating Your Honeymoon Registry
A honeymoon registry is a great way of getting extra funds for your adventure.
It's easy to set up online and you get to list the most important items and experiences to create your perfect honeymoon.
Plus, your guests are able to feel part of the start of your journey together when they contribute funds for items on your list.
You want to make sure your honeymoon registry works well and every guest feels included.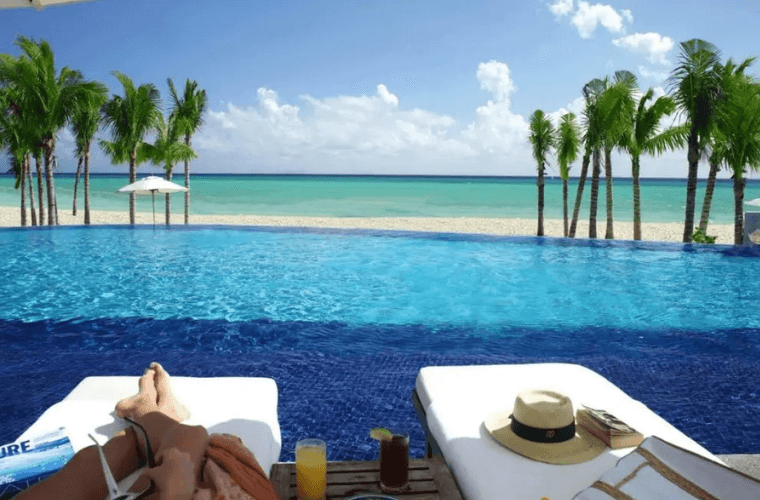 Here are a few tips to help make this happen:
Make the introduction to your honeymoon registry personal and explain that you want your wedding guests to be part of your experience.
Choose to absorb or split any fees charged by the honeymoon registry site so that your guests aren't faced with too much extra expense.
If you're visiting more than one location consider splitting the registry by location.
You may also want to split your registry into categories such as "travel accessories", "dining", and "activities."
If possible, include items in their entirety rather than asking for contributions so that guests feel as though they're giving you an individual gift.
Include items for all budgets so no one feels excluded.
Be descriptive and specific so that guests feel part of your honeymoon adventures when they contribute.
And remember, this is a special time in your life, so take your time and use your head as well as your heart.
Ready to Bring Your Honeymoon Registry to Life?
Want to bring your wedding registry to life with a honeymoon in Mexico?
No problem.
The team at PlayaDelCarmen.Com is excited to help you use your wedding registry funds to create your dream adventure.
Plus, we're close to the best honeymoon resorts in the area so we have the connections and knowledge needed to get you the best value from your funds.
Call us on 888-537-9797 to get started.
We look forward to hearing from you.
Have questions or suggestions about honeymoon registry ideas?
I'd love to see what you have to say.
Just pop something in the comments and I'll reply.
Other Resources You May Find Useful
---
Trending Now