10 Delicious, Mouth-Watering Playa del Carmen Breakfast Restaurants
---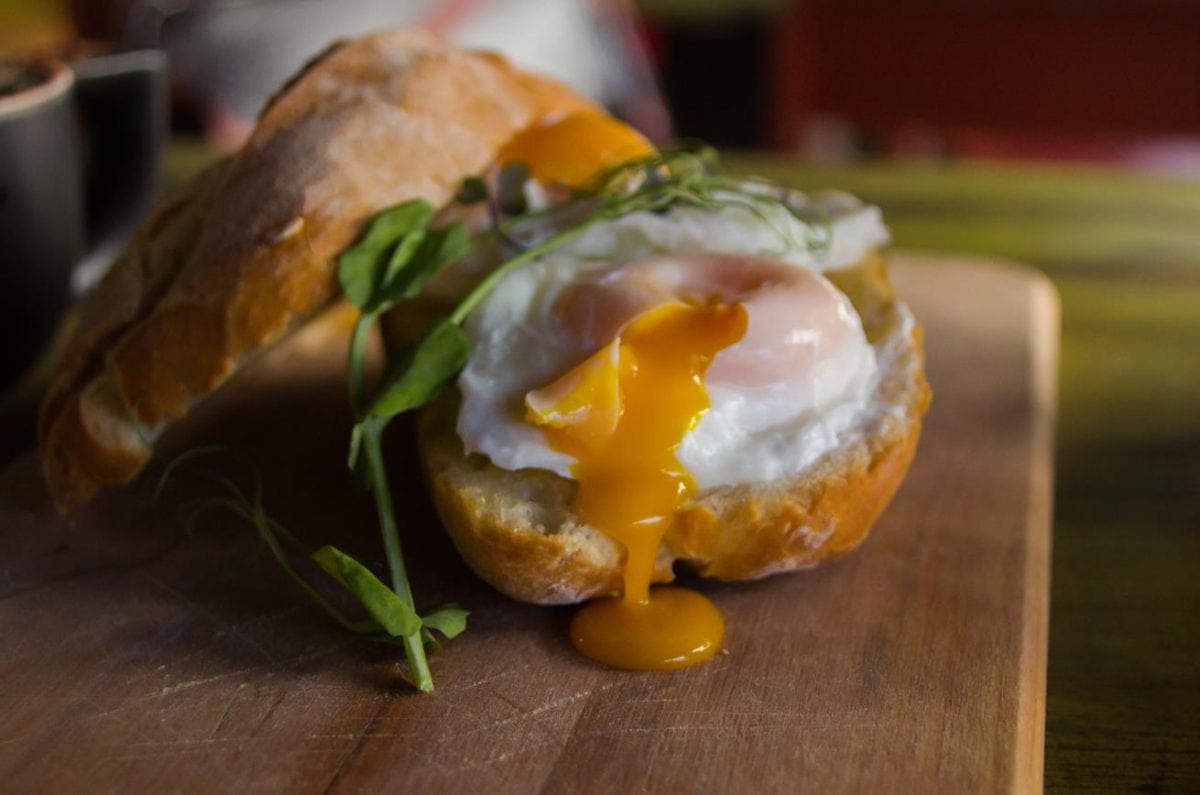 Food is one of my all-time favorite topics.
Even growing up, the talk of what to eat preceded and followed every meal.
As I've gotten older, I've noticed that the people I can most relate to are those who are passionate about what they eat.
They don't necessarily have to be foodies per se; knowledge isn't as important here as is the love and passion of all things culinary.
Luckily for me, the restaurants in Playa del Carmen have a lot to offer to satisfy my passion.
In fact, I've even gone so far as to claim that Playa is a foodie haven.
Big words, I know.
But I stand by them.
Where to Go for Breakfast in Playa del Carmen
There is no shortage of good breakfast food in Playa del Carmen.
In fact, there is no shortage of good food, period.
But since we're talking about the rise and shine meal, here are my favorite Playa del Carmen breakfast restaurants.
#1 La Cueva del Chango
Although this list is in no particular order, La Cueva del Chango gets top spot simply because of its beautiful setting. Set in a lush garden, this is a great place to have a nice, relaxing, and tropical breakfast.
Address: 38th Street between 5th Avenue and beach
Hours: Open daily fro 8:00 a.m. until 10:30 p.m.
Suggestion: Huevos motuleños
---
#2 Nativos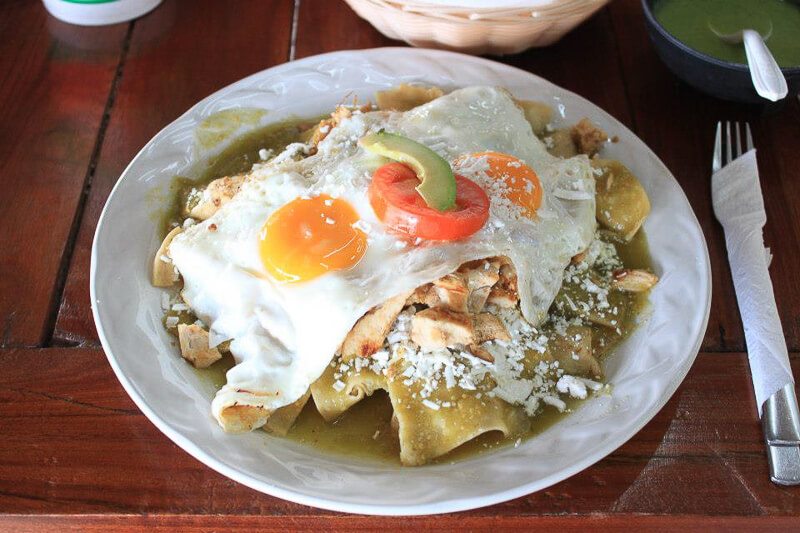 Lucky for you, and us, Nativos has several locations throughout Playa del Carmen. This local chain serves up good, mostly healthy food as well as a large array of fruit and yogurt drinks. Good prices, great service, and a nice atmosphere make this place a great choice for breakfast.
Address: Juarez Ave. and Federal Highway
Hours: Open daily from 7:00 a.m. until midnight
Suggestion: Chilaquiles
---
#3 El Hongo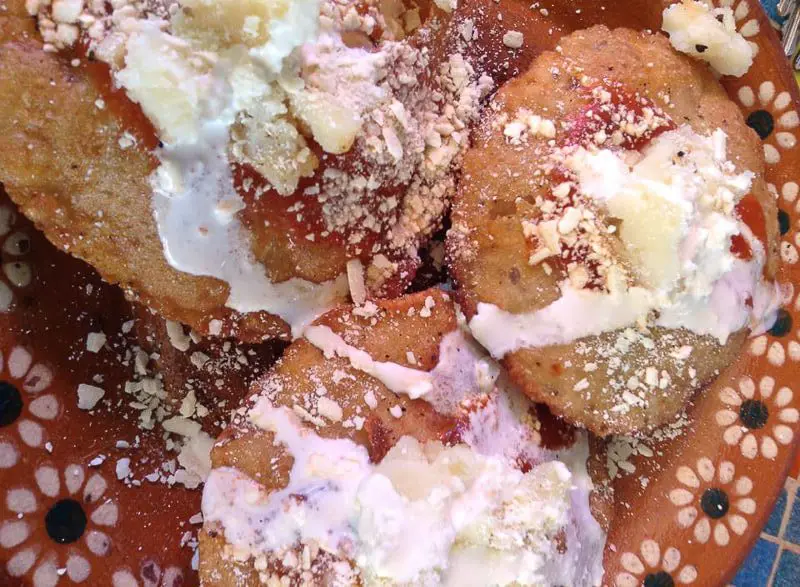 This place is awesome. If you're looking for good food and a truly authentic and unexpected dining experience, be sure to give this place a try. Part community center, part restaurant, El Hongo works to make the world a better place and cooks to keep your heart and belly content.
Address: Calle 19 Sur, Ejidal
Hours: Open Tues.-Sun. from 9:00 a.m. until 6:00 p.m.
Suggestion: Gorditas rellenas de frijol
---
#4 El Gran Taco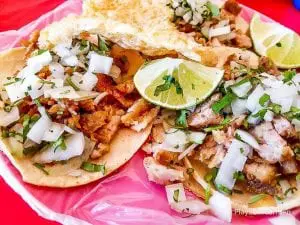 My love for these tacos knows no bounds. In my quest to explore and discover the culinary treats of Playa del Carmen, I still firmly believe that these are the best tacos you'll find anywhere. Hands down.
Address: 41 Street South (across the street from Centro Maya)
Hours: Tuesday-Sunday 8:30 a.m. to 3:00 p.m.
Suggestion: Tacos de mole verde
---
#5 Chez Céline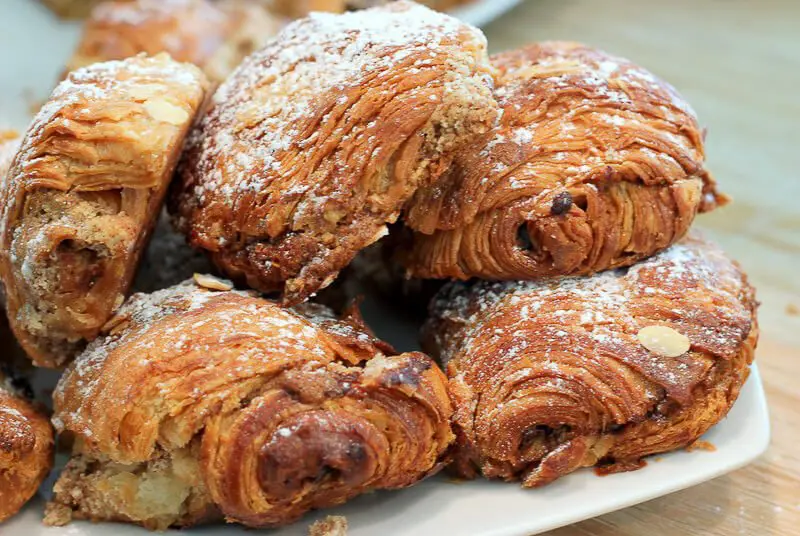 I hardly frequent too many 5th Avenue restaurants. Location isn't always the best indicator of quality after all, and prices here tend to be higher than similar eateries not on Quinta Avenida. But Chez Céline is worthy of our praise. Serving up incredible French food and pastries, this place is a treat any time of day.
Address: 5th Avenue and 34th Street
Hours: Open daily from 8:00 a.m. until 11:00 p.m.
Suggestion: Chocolate-filled almond croissants
---
#6 Chou Chou Café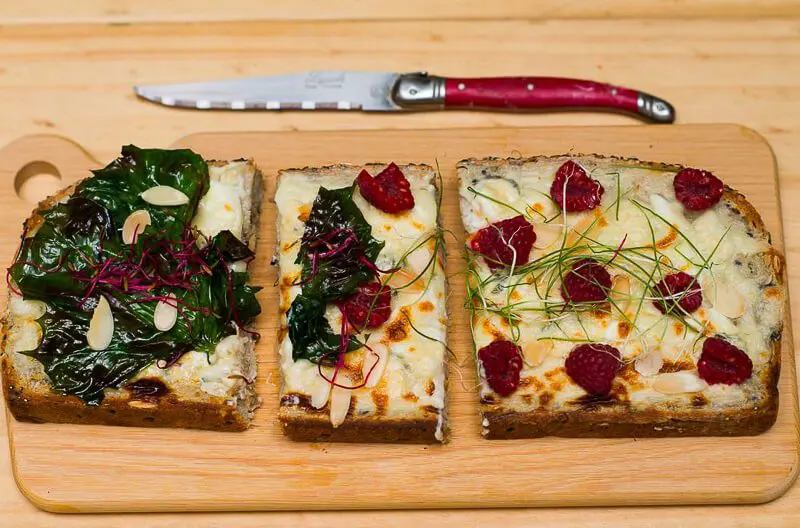 While the name evokes a very furry dog or a Parisian woman saying goodbye as she walks away with her recently coiffured poodle, depending on your imagination, this hip new café and restaurant in Playa del Carmen deserves some loving. With an eye for decorating and a taste for good cooking, this chic and intimate, eco-friendly French café is trés, trés bon.
Address: 20th Avenue and 24th Street North
Hours: Tuesday-Sunday 8:30 a.m. to 3:00 p.m.
Suggestion: 3-cheese tartin
---
#7 La Ceiba de la 30
This small yet vibrant eatery is always busy, so be prepared to wait for a table. Believe me, it's worth it. Sourced from its sister company, the wonderful DAC market, La Ceiba de la 30 serves up some delicious food and tasty smoothies. Unlike most restaurants, the coffee is good here, too.
Address: 30th Avenue between Constituyentes and 20th Street North
Hours: Mon. – Sat. 7:00 a.m. to 9:00 p.m.
Suggestion: Huevos motuleños
---
#8 Tacos de Cecina Estilo Yecapixtla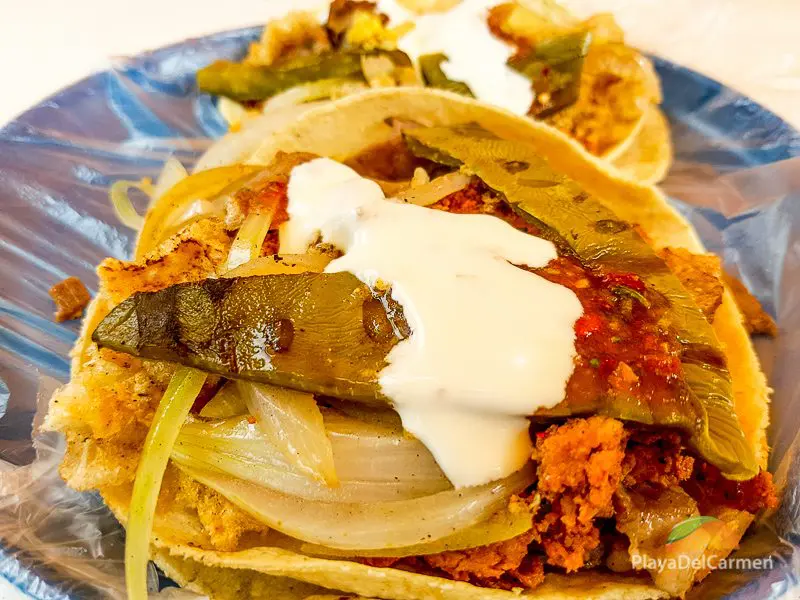 Before I get all healthy (and vegetarian) on you, I had to mention one more taco place. Not for the faint of heart or queasy stomach, these taco bombs are a deliciously filling treat for meat lovers. Partially dried cuts of beef are served hot from the grill and topped with generous portions of sautéed onion, nopal cactus slices, and chicharron. #OMG. This place is always packed. One bite and you'll know why.
Address: 6th Street and 30th Avenue
Hours: Friday-Wednesday 8 a.m. to 2 p.m.
Suggestion: Tacos chicharroneros
---
#9 La Senda Vegana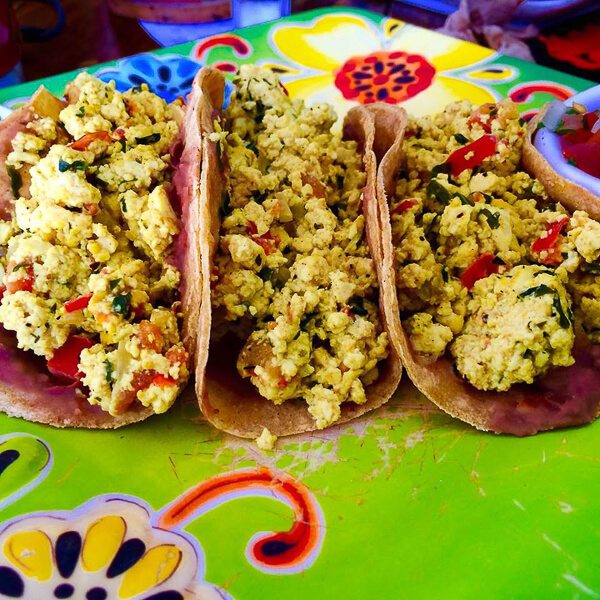 This little vegan eatery rocks. The small size of the restaurant in no way takes away from the grandeur of the cuisine and the cool and friendly vibe of La Senda's staff. Located on 10th Street, this is a great place to wake up, chill out, and take in warm tropical vibes of Playa del Carmen for a late breakfast or brunch.
Address: 10th Ave. between 10th and 10th Bis Streets
Hours: Mon.-Fri. 11 a.m. to 7 p.m.; Sat. 9:00 a.m. to 5:00 p.m.
Suggestion: Tofu tacos with chaya
---
#10 El Jardin
El Jardin, or The Garden, is exactly that. A vibrant and exuberantly verdant restaurant with a lot of style and delicious, homecooked-style meals. A lot of love has gone in to this culinary oasis, which makes it a wonderful choice to enjoy a relaxing, no-hurry tropical breakfast surrounded by tons of beautiful plants and colorful decorations. Come for the food, but let yourself be taken away by the ambiance.
Address: 20th Street between 10th and 15th Ave.
Hours: Mon.-Fri. 9 a.m. to 5 p.m.
Suggestion: Huevos divorciados
Looking for something for lunch or dinner?
Be sure to check out our top 10 off-the-beaten-path restaurants as well as our best damn taco guide ever!
Ready to escape the cold of winter for some culinary/beach heaven?
Our taco/travel specialists can get you the best deals on hotels and vacation packages.
Send them some love as well as your questions toll-free at 888-537-9797!
Feature image: Chao Chao Café
---
Trending Now
You may also like