7 Incredible Masseuses in Playa Del Carmen That Will Make You Feel like a Pampered Goddess.
---
What could scream "relaxing vacation in paradise" more than a massage?
Letting the world melt into an abyss of essential oils and masterful hands is anyone's idea of relaxation. However, sometimes having a massage isn't just a want, it's a need.
Too much partying last night? Back not feeling so great after sleeping in a hotel bed? Yesterday's snorkeling escapades got you feeling a little stiff?
All of these things can put a bit of a dent in your vacation, but can easily be fixed with a masterful massage.
Having said all of that, massages are a very personal thing. People know what they like and have very different needs from a masseuse and not all massage places are created equally.
If you're looking for your perfect massage while in Playa del Carmen then you're in luck. Playa has plenty of amazing Spas, Wellness Centres, Hotels and beach places to choose from.
Many massage places in Playa del Carmen also combine traditional Mayan or Aztec techniques into their massages, taking the whole experience to an entirely new level.
If you want to know where to get the best massage in Playa del Carmen then read on.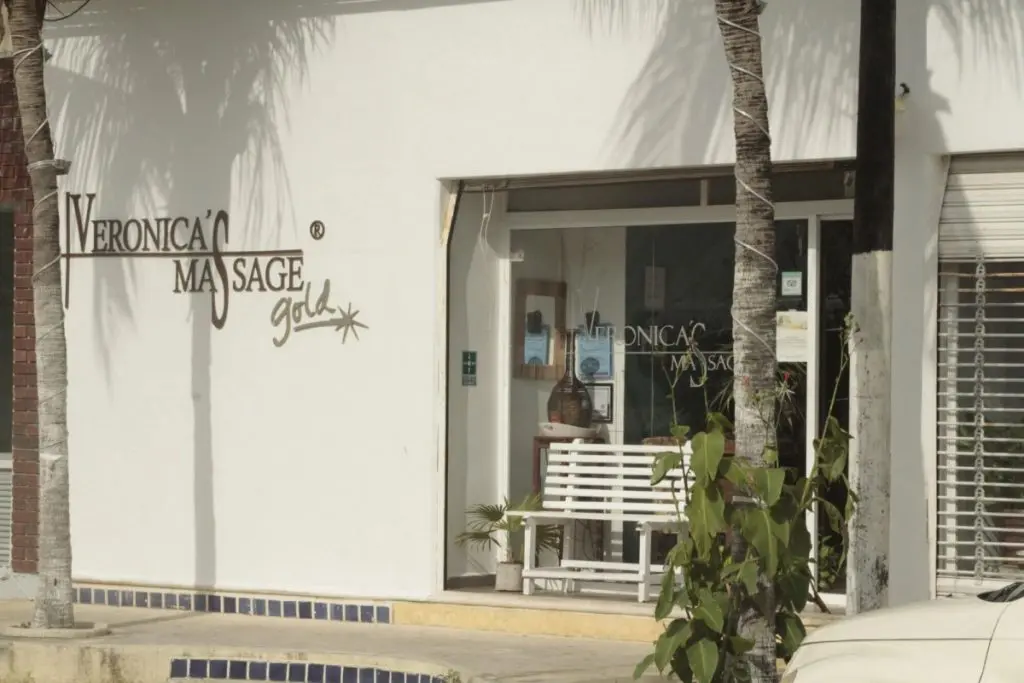 Veronica's Massage Gold
Veronica's main aim is to "Ensure that all people reach a harmonious physical well-being and spiritual balance," and at this lovely little spa, that's exactly what you'll get.
Each of the rooms in Veronica's Massage Gold is separated by a sliding door, so you can enjoy a fully quiet and private massage.
The talented staff in this holistic gem will pamper you with only the best techniques and exotic essential oil blends such as blueberry and clementine-rose.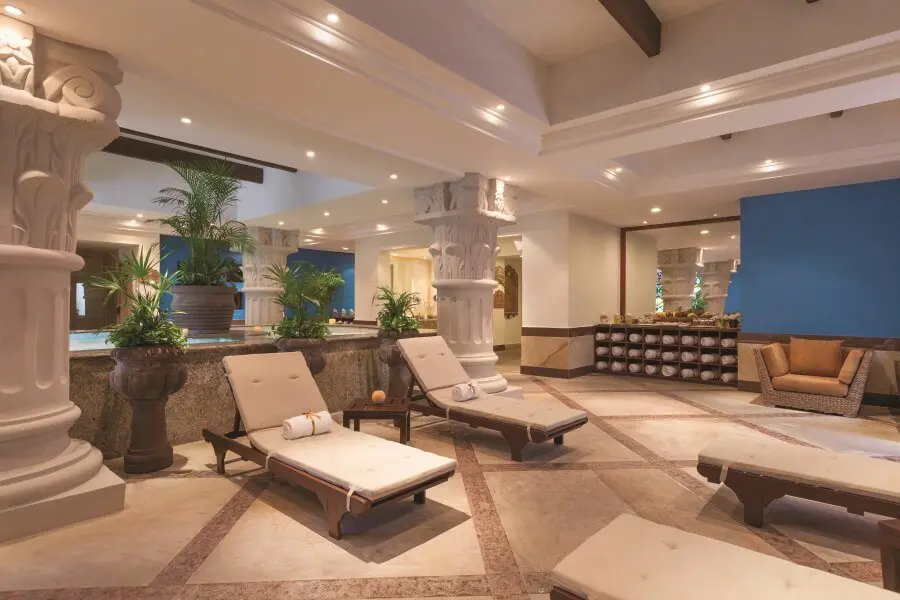 SPAzul
Hidden inside the fabulous Royal Hotel, SPAzul is one of the best Spas in Playa del Carmen.
Since being opened to the public, people return in droves to receive one of SPAzul's rejuvenating massages.
Due to the Spa's state of the art amenities, luxurious surroundings, and world-class masseuses, the cost of a massage is slightly high.
Prices start at $55 for their Relax Massage but believe me, it's worth every cent. A massage in this luxurious spa isn't just a massage, it's a whole experience.
While you wait for your masseuse, you can enjoy the complimentary Jacuzzi, sauna and cooling dip pool, to really get you in the pampered mood.
Inti Beach
This beautiful beach club and holistic center is the perfect place to gain back your zen.
Inti Beach is one of the best places to kick back, relax and enjoy a fully immersive massage.
You can choose to be in front of the beach club under the massage palapa, listening to the soft sound of the waves, or you can opt for a massage amongst the trees on their wooden balcony overlooking the beach club below.
A basic massage will set you back only $25 for one hour, but you can upgrade or personalize your massage for an extra fee.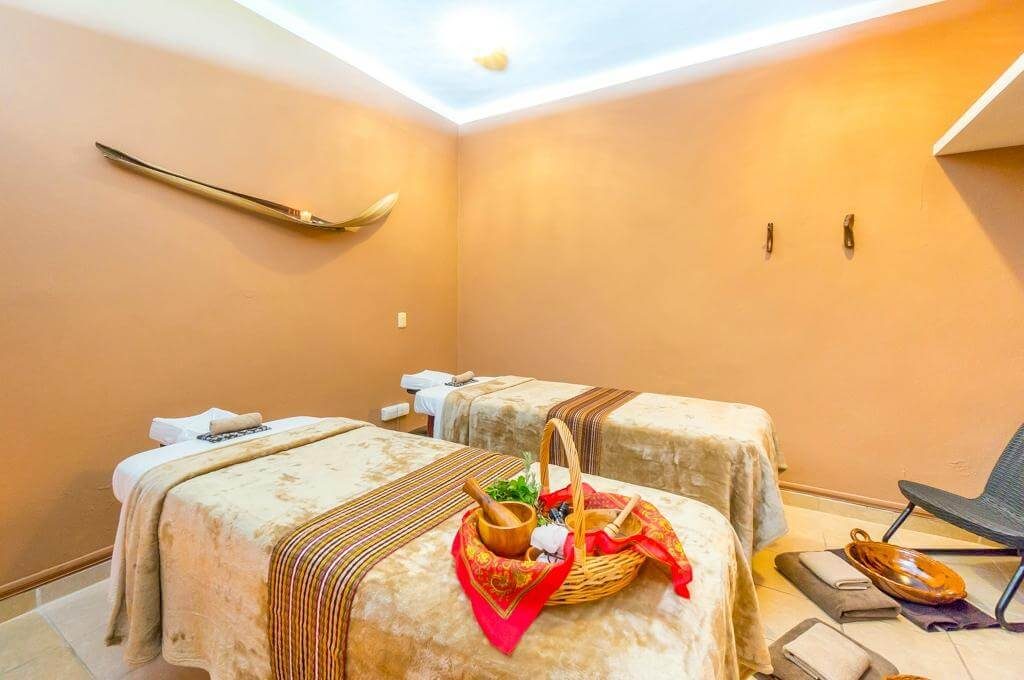 Bric Spa
Bric Spa is a favorite of both locals and tourists for a reason.
All their products are 100% natural, and they even infuse the oil with fresh herbs picked from their very own her garden.
The holistic therapists are trained to give your body exactly what it needs and deserves, and they pride themselves on making you feel completely at home.
Bric Spa specializes in using ancient techniques straight from the Mayan culture, and have created a truly unique massage menu.
Indulge in a Mayan herbal massage, rejuvenate with a Shirodhara head massage or work out all those stubborn knots with a traditional deep tissue massage.
Best Massage 
This is where the locals go.
If you ask any expat where they get their massages done, Best Massage will be the answer.
The reason? The staff is friendly, the prices are low, the work is amazing, and to top it all off, your massage takes place right in front of the ocean.
This massage place can be a little hard to spot, as it's a no frills palapa style structure sitting just on the edge of the beach, but it's worth a quick search.
If you truly want the best of the best, ask for Lily or Vanessa, Best Massage's two-star Masseuses, but be sure to learn the words 'softer' and 'harder' in Spanish, as these girls don't speak any English.
At only $20 for 70 minutes, you will be going back again and again to this cute little massage place.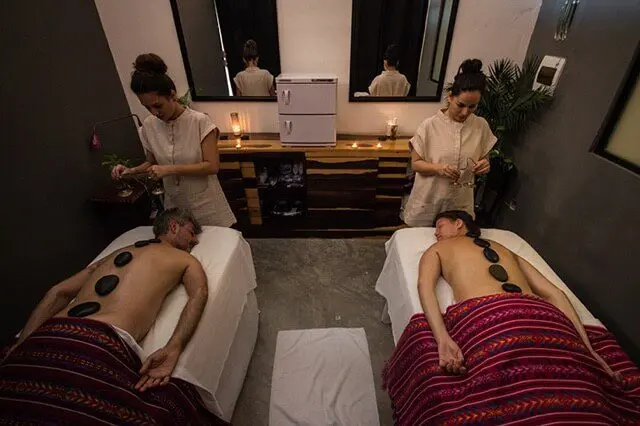 Botica Spa
This fantastic spa right at the entrance of Playacar is the perfect place to spend an afternoon being pampered.
Botica Spa pride themselves on their attentive staff and outstanding attention to detail. They plan everything from the soothing smell of the reception, the soft background music and the all natural soaps and oils to the detoxing tea and water waiting for you at the end of your massage.
If you're feeling a little romantic, you must try Botica Spa's signature 80 minutes couples massage, you won't find a better one in all of Playa del Carmen.
Alma Thai
I will admit, from the outside Alma Thai looks a little like a physiotherapist's office, but there's a very good reason for that.
Alma Thai specializes in Thai Massage, made to elevate pain, stiffness and any other physiological ailments.
Many people walk through the door wanting just a relaxing massage and leave feeling like they have a totally new lease of life.
Cristian has been studying the art of Thai massage for most of his life and knows exactly what needs to be done for each and every customer.
He is so dedicated to his work, that he has even been known to do house calls to his loyal customers.
A Thai massage and full bodywork will cost you only $55 and will leave you feeling like a new person.
Have you been to any of these amazing massage places? Let me know what you thought in the comments below!
---
Trending Now
You may also like