Über Cancun Launches Operations Amid Dispute with Taxi Union
---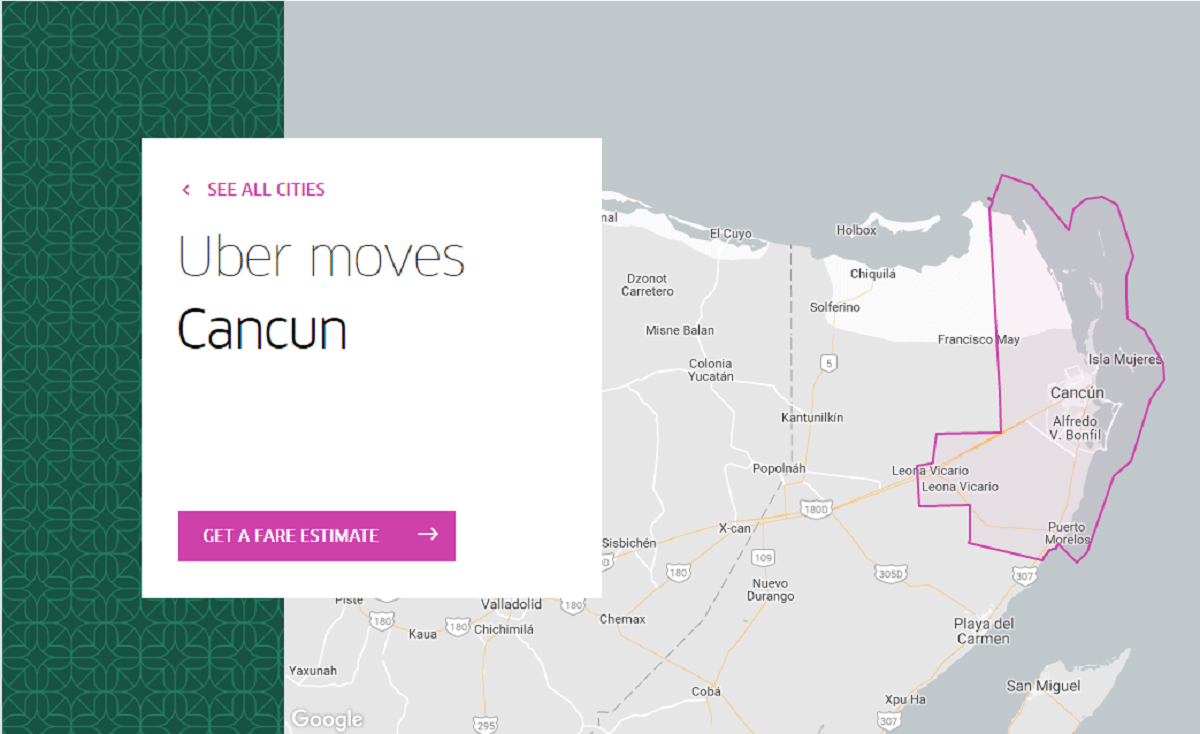 It's official.
As of today, September 14, 2016, Über Cancun is providing service to the local population and international guests of the region.
After operating in almost 500 cities worldwide, 28 of which are in Mexico, Über has finally come to Cancun.
Members of Cancun's soccer team, Atlante, took the first ride.
It's been a long time coming.
Just that, as always, the devil seems to have found his way into the detail.
Baby Steps for Über: Cancun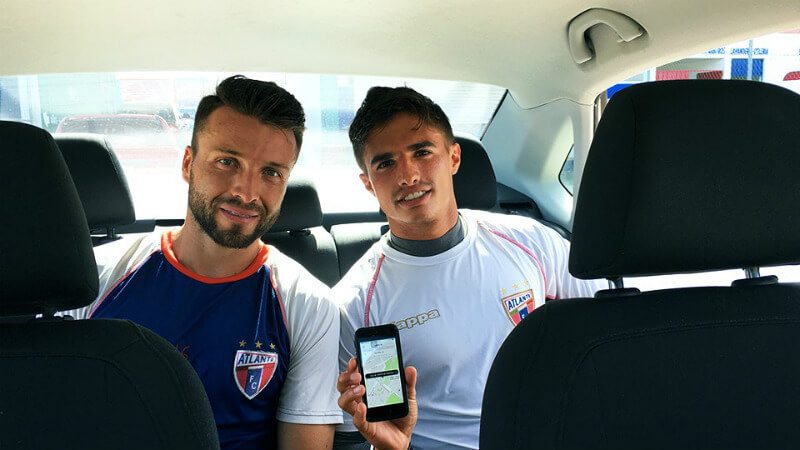 The rollout of Über in the Mexican Caribbean has been be slower than perhaps anticipated.
Rather than begin servicing towns such as Playa del Carmen, Puerto Morelos, Akumal or Tulum, Über will begin operations exclusively in Cancun.
It's likely to be the trial period for the company, a strategic decision to hammer out the details and ramifications of working in a state where the local taxi union strongly opposes their presence.
If and when Über's service begins to function as in other cities throughout the world, expect a quick expansion to cover Playa del Carmen and Tulum.
In the meantime, Über rides will only be available within the city and from Cancun to the surrounding region.
For getting around in a cab, be sure to check out our tips for taking a taxi in Playa del Carmen.
Über Rates in Cancun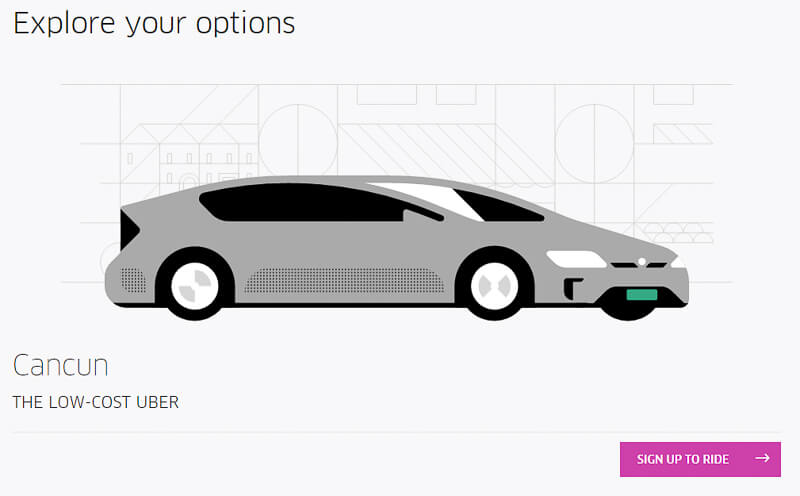 The cost of Über is generally competitive in whichever city Über operates.
That won't be any different for Über rides in Cancun.
In fact, in some cases they may even underprice the competition.
That's because, unlike traditional taxis, they are not going to charge extra for trips to the Hotel Zone.
Instead, fares will be based on time and distance.
Here are the current Über Cancun fares:
Minimum fee: $35.00 MXN
Base fee: $6.00 MXN
Per minute: $2.00 MXN
Per kilometer: $4.00 MXN
Transaction fee: $2.00 MXN
Here are a few examples of fares for Über Cancun according to the company's press release published today:
Cancun airport to downtown Cancun: $137.00 MXN
Hotel Zone (Fiesta Americana Condesa) to downtown: $62.80 MXN
Downtown to La Isla shopping mall: $133 MXN
What Über Brings to the Table for Cancun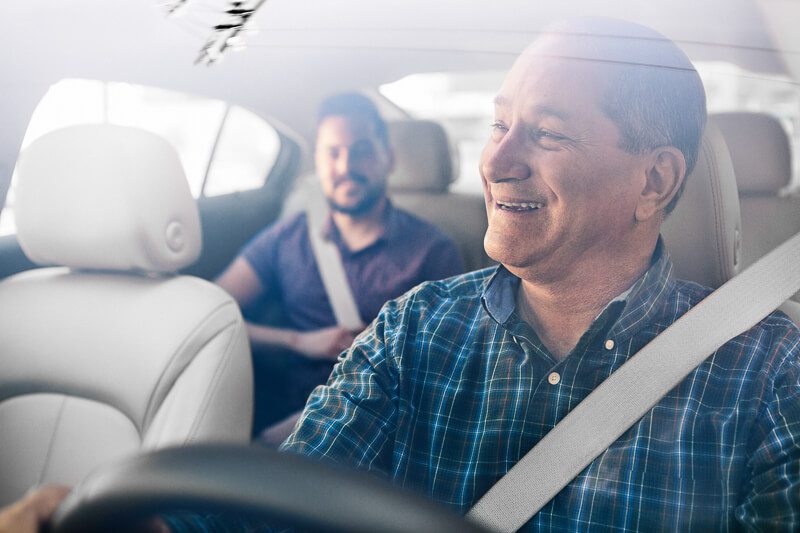 There is a reason that Über, a company founded just seven years ago, has grown so quickly.
Consumers like it.
So much so that the business model is now successfully operating in over 500 cities worldwide.
But what is it that Über got right?
First and foremost, safety and reliability are two customer-end pain points solved by Über.
There is also a level of accountability not generally found with most taxi companies.
How Does Über Work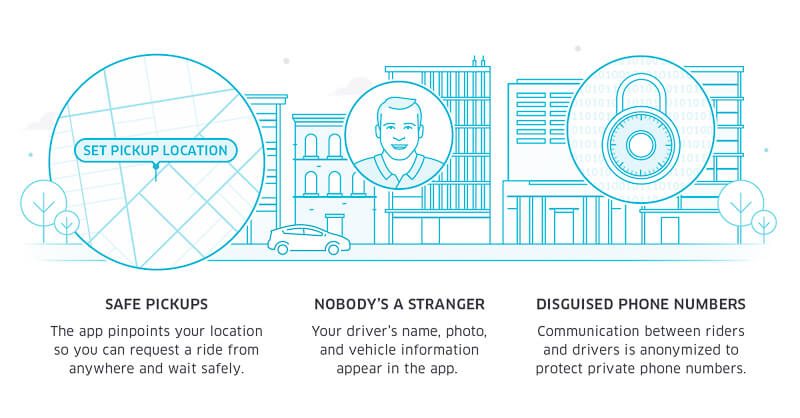 Über is an application you install on your phone. Once you register with your name, email address, and credit card details, you are automatically uploaded into the system and can begin soliciting Über's service.
You can download the Über app for both Android and iPhone.
To catch a ride, all you have to do is enter information for Point A and Point B.
Whenever you book a taxi, you receive the name, license plate, and picture of the driver.
In addition, you receive a map that indicates the location of the vehicle at all times (supposing that is that you're are connected to a smartphone with GPS tracking abilities).
Moreover, all drivers are required to present valid paperwork as well as undergo a psychological evaluation.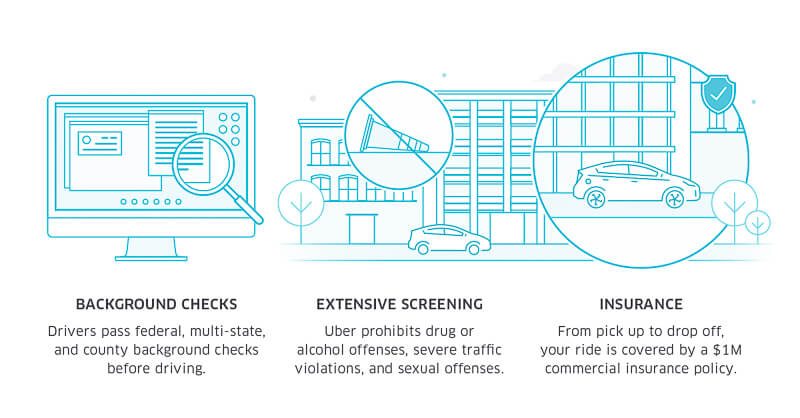 Once a service has been provided, Über users then rate the drivers are on a scale of one to five.
Drivers with a rating under 4.6 are temporarily removed from the app and are required to undergo training.
If they continue to have a low rating, they are completely removed from the application.
For their part, drivers can also rate users so that the bad a.k.a. rude, violent, non-paying apples are weeded out.
Payments can be made in cash or via the application using debit card, credit card or PayPal.
Turf Wars: Taxi Union vs. Über
But the arrival of Über to the Mexican Caribbean hasn't made everyone happy.
Perhaps because there's so much at stake.
The local taxi unions don't want to give up their monopoly on the transportation of the millions of tourists who arrive each year.
And who would?
That's a lot of money.
So what took Über so long to begin operations in the region?
According to Luis de Uriarte, Director of Communications for Über Mexico, it has been part of the expansion plan all along.
However, Cancun and the Riviera Maya have to be among the most lucrative markets in the entire country.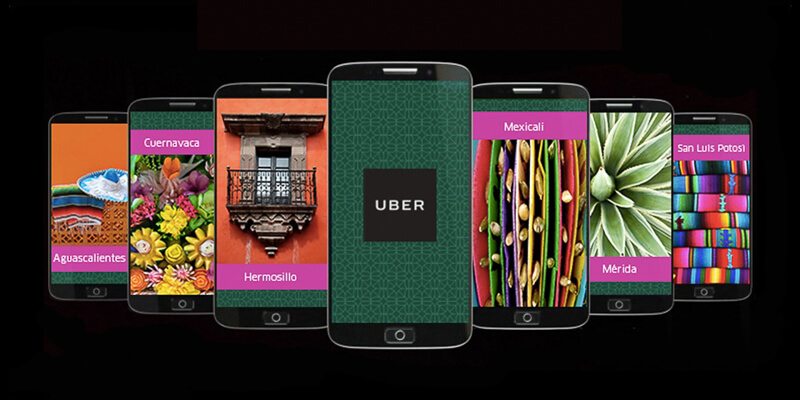 Why begin operations in 28 other cities prior to what is arguably one of the most profitable regions in the country for Über?
Think about it.
According to Mr. Uriarte, people from 70 countries have already opened the application in Mexico.
As the number one destination for international tourists in Mexico, that number will only grow exponentially when Über starts operations in Cancun.
Of course, therein lies the real problem.
The taxi union won't just want to give up this business freely.
Or without resistance.
In an article published on Sipse.com, Nicolas Francisco Castillo Ceballos, regional delegate of Mexico's Secretary of Transportation, stated his displeasure at the news.
"I don't agree with the arrival of Über," said Castillo Ceballos.
"As the competent authority we cannot permit them to enter [into the market] because there's a regulation stipulating that no vehicle with personal license plates may provide public [transportation] service."
"If they work, we'll impound their vehicles," he concluded.
The Devil is in the Detail (and Article 31 Bis)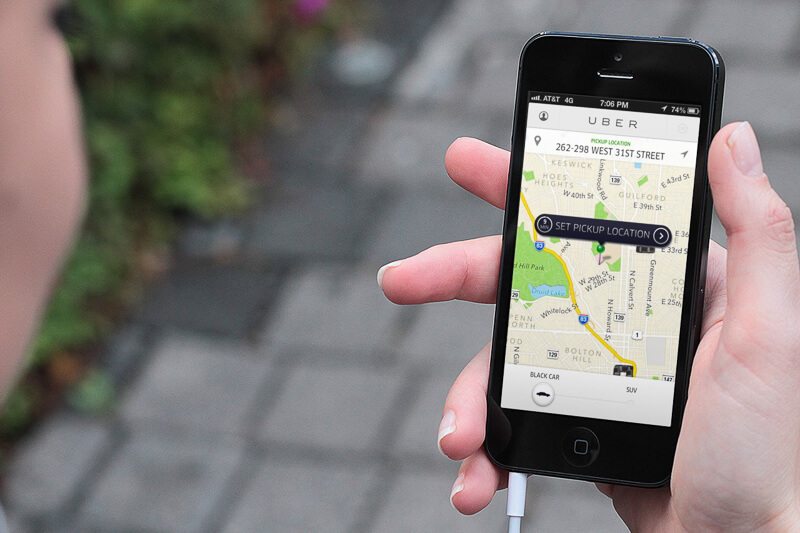 Castillo Ceballos refers to Article 31 Bis of the state law regulating Transit, Transportation, and Use of Roads and Highways.
31 Bis is an amendment that the state legislature made to the law back in July, 2015.
The amendment, which regulates the use of new technologies in providing non-licensed public transportation, came about as sort of prevention is the best medicine sort of measure.
Foreseeing the loss in revenue, the local taxi union pressured to have the law ratified and thus avoid the entry of Über into the market.
Basically, you are not allowed to charge money to transport anybody in a private vehicle.
Even tour operators and transportation companies have to have vehicles with federal license plates and demonstrate that the tourists they are transporting pre-contracted their specific service.
Being caught in violation of the law is no laughing matter.
In fact, the fine is about $58,000 Mexican pesos. That's over $3,200 pesos at the current exchange rate.
"We can't go against the law. For us, the law is non-negotiable," continued Castillo Ceballos.
"If Über comes here as they say, it will have to be at their own risk."
Not All That Glitters Is Gold
We've all heard at some point in our lives that we should put ourselves in the shoes of others.
Being empathetic to others is a virtue.
So what about the taxi drivers?
How do you think they feel about the news of Über coming to town?
They don't like it.
And it's perfectly understandable.
Look at it this way.
You're a taxi driver living in Cancun or Playa del Carmen.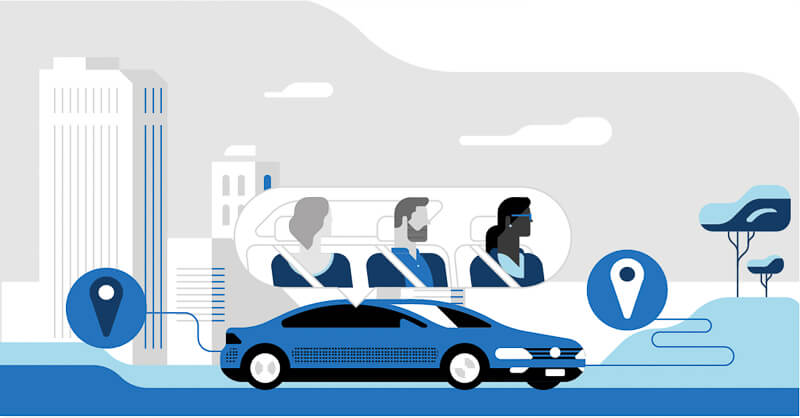 Most of your fares range from 30 to 40 pesos a service.
You are responsible for not only paying gas, maintenance, and insurance on your car, but also various fees to the local taxi union for being able to drive a taxi.
That's not cheap and what's left at the end of the day doesn't even leave you in the middle class.
In the end, you may be able to put food on the table, but you're not getting ahead much less getting rich.
And costs for gas, food, and school supplies keep going up all around you.
Then along comes Über.
A foreign company that doesn't own one single vehicle or have one single driver on their payroll.
They pay no fees, concessions or union dues to anybody.
It's simple.
They represent an existential threat to the livelihood of many.
To Über or Not to Über – That Is the Question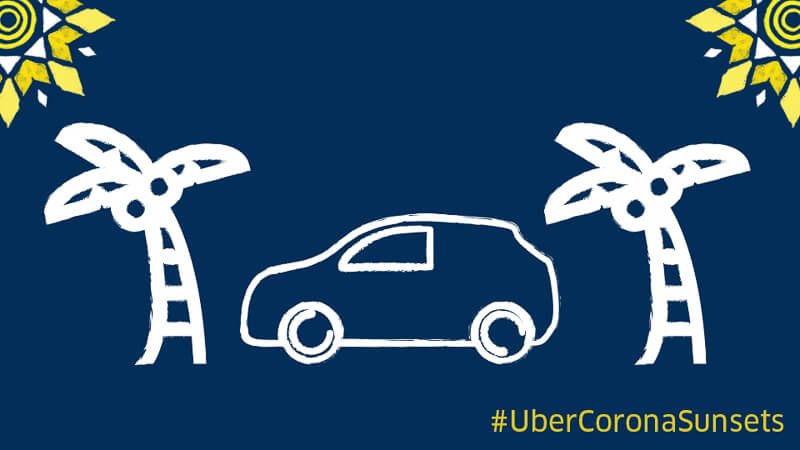 For Luis de Iruarte, it's a simple equation.
Über is a new transportation option, completely different than those that exist.
"In that sense," says Iruarte, "We have to let the people decide freely how and with whom they want to move around the city."
"Über is going to be just one more option," he added.
"We can coexist just fine with the other transportation options which exist."
Furthermore, the company claims that they will generate 12,000 new self-employment opportunities over the course of the next year.
Whether the taxi union and local authorities agree is something that we'll see play out in the coming days and weeks.
The taxi union of Cancun has yet to officially comment on Über's arrival to Mexico, though several of their leaders have already expressed that Über is welcome as long as they are not in violation of the current law.
That, of course, would be impossible unless they became part of the union and received state concessions to drive taxis.
With services beginning today we're only left to wait and see how this tale of taxis and new transportation options develops.
Either way, the devil's in the detail.
How to Contact Über Cancun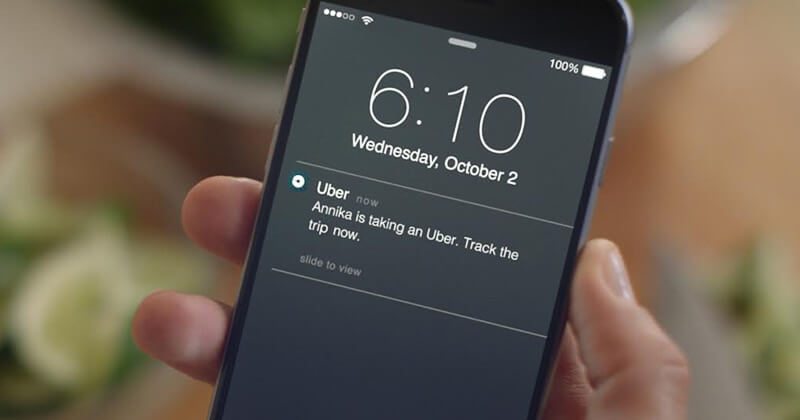 Since word has gone out of Über's arrival, many a false Facebook page and Twitter account have gone live.
Don't fall for that.
The official way to contact Über is through their application.
If you need anything, just click on "Help" and you will be directed through the process.
As for social media, Über Mexico has only two channels: Facebook and Twitter.
Their Facebook account is facebook.com/UberMexico and their Twitter account is @uber_mex.
All others are fakes, including all Facebook accounts that have a city added on, i.e. Über Playa del Carmen, Über Cancun, Über Tulum, etc.
Drivers can sign up to become "partners" and begin offering their services in Cancun at this official website: https://www.uber.com/es-MX/drive/cancun/
We may not be able to offer you a taxi, but we do have the best deals on Playa del Carmen vacations!
Contact our travel specialists toll-free at 888-537-9797 and start planning your trip to paradise today!
Photo credit: Unless otherwise noted, all images courtesy of Über.
---
Trending Now
You may also like