Jasmin & Matt – Playa del Carmen Team Photo Shoot
---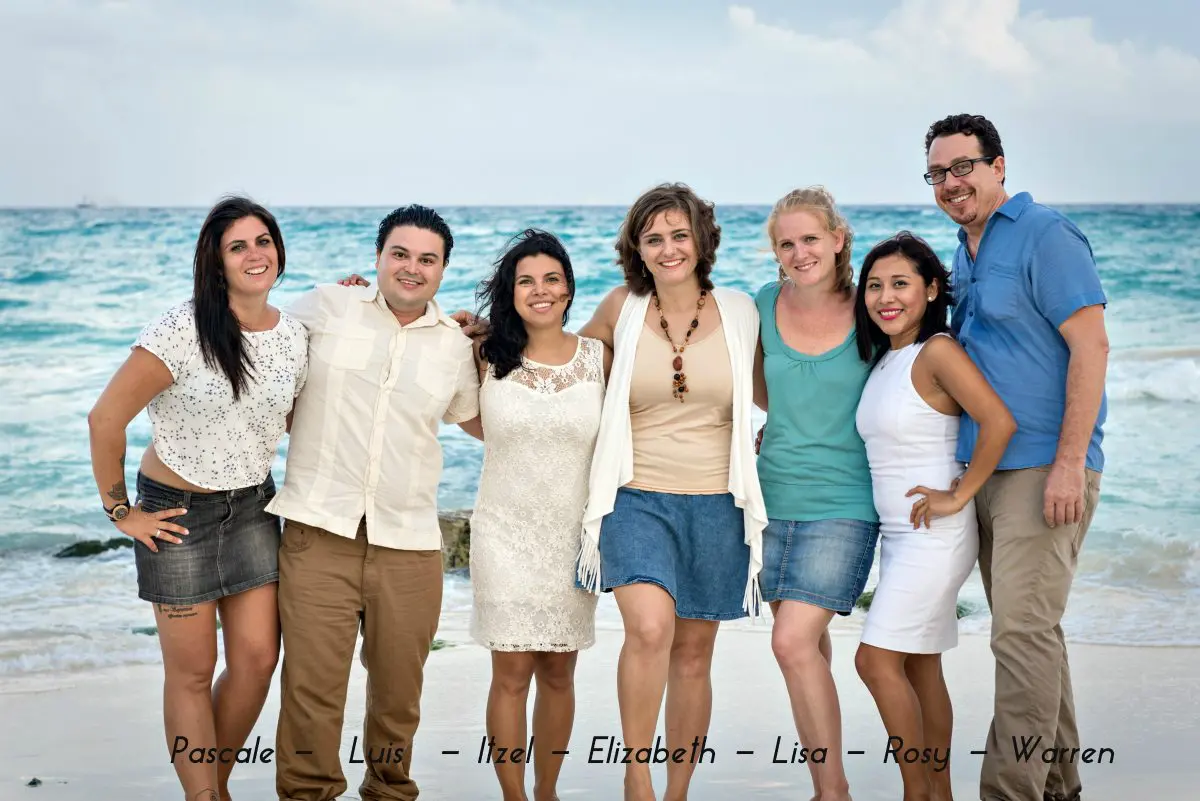 No, none of our travel specialists married each other. But, recently, we did have a team photo shoot and were lucky enough to have incredible pictures taken by some locally based paparazzi.
See? Your local travel specialists really are based in Playa del Carmen  🙂
Since we needed a photo shoot and we also organize Playa del Carmen weddings, I was thrilled to find wedding photographers Jasmin & Matt for our Playa del Carmen team photo shoot.
Jasmin & Matt are also lifestyle photographers. This husband and wife team can do it all.
Jasmin & Matt – Playa del Carmen Team Photo Shoot
The first thing you need to know is that they are genuinely nice people. They put us at ease, let us take our time and gave us simple instructions to follow. I was the first one up, and quite nervous. I know I wasn't the only one that was a little bit intimidated at the whole photo shoot idea. Jasmin and Matt made it easy. Well, that and the tequila. A photo shoot is not a photo shoot without a little tequila to loosen you up. (YES, that is tequila in a water bottle. We are classy that way.)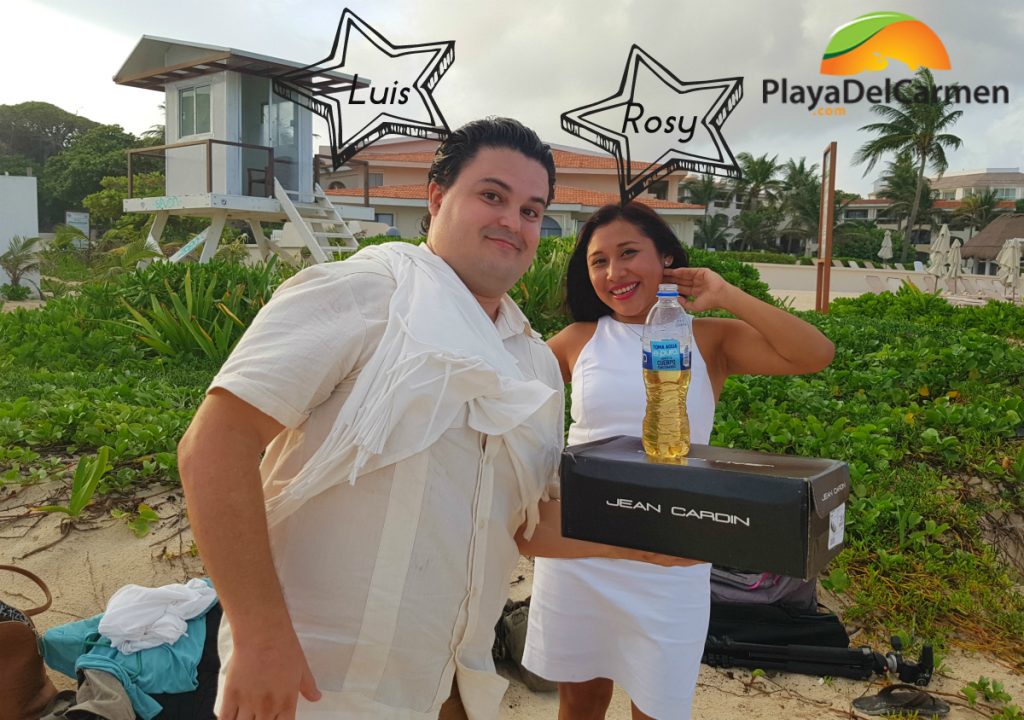 First, we started off at the ruins in Playacar Fase 1. Although not the sort of ruins you get mass tourism to like Chichen Itza or Tulum, these ruins are the perfect setting for pictures. Steps away from the beach and the Playacar Palace hotel, but they are open to the public and you can visit them. Consider this insider scoop our little secret 🙂

BEACH IN PLAYACAR
After a few shots near the ruins, we headed to the beach. Why? Because the beach in Playacar is beautiful, and any picture with that turquoise water in the background has to be great! We had a lot of fun at the beach as we had had the chance to get used to the idea of the photos and as a result were a lot more relaxed and ourselves.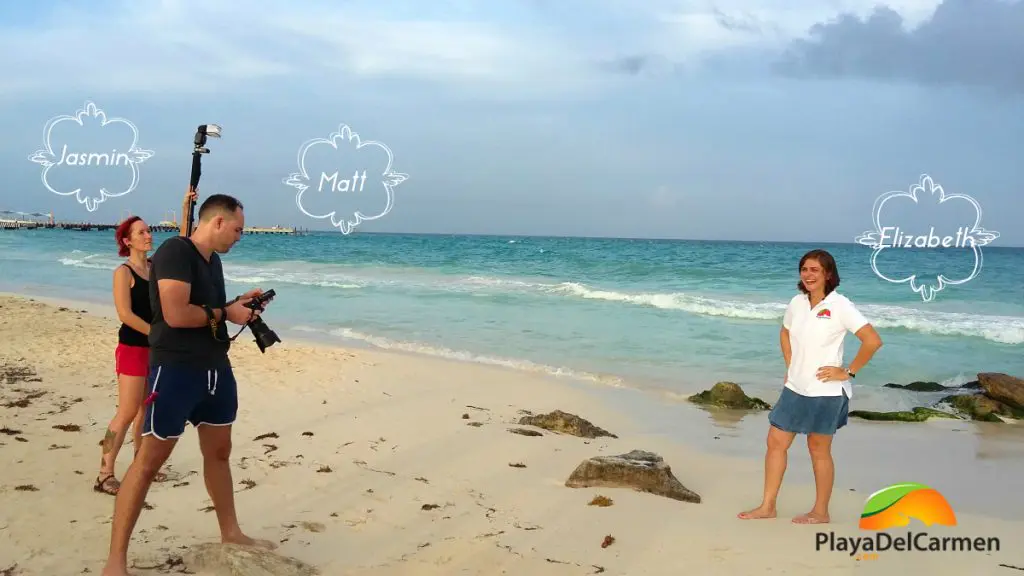 We had a little fun with a few of the shots, a few good laughs and most of all loved the experience.


WEDDING AND LIFESTYLE PHOTOGRAPHERS
Ok, so time for a little plug. My conclusion is that Jasmin and Matt are great to work with! They were really responsive to my emails and easy to communicate with. The showed up on time (which in Mexico gets A LOT of bonus points). They were easy, friendly, and let's face it, the pictures speak for themselves.
Want to see more pictures by these awesome photographers? Check out their Instagram!
Want to learn more about our team? Get the scoop on your PlayaDelCarmen.com team here.
Have comments on this post? Have you experienced a photo shoot with Jasmin & Matt or any other Playa del Carmen Wedding Photographers? Comment away in the section below!
---
Trending Now
You may also like