Xcacel Beach: Sea Turtle Sanctuary & Cenote
---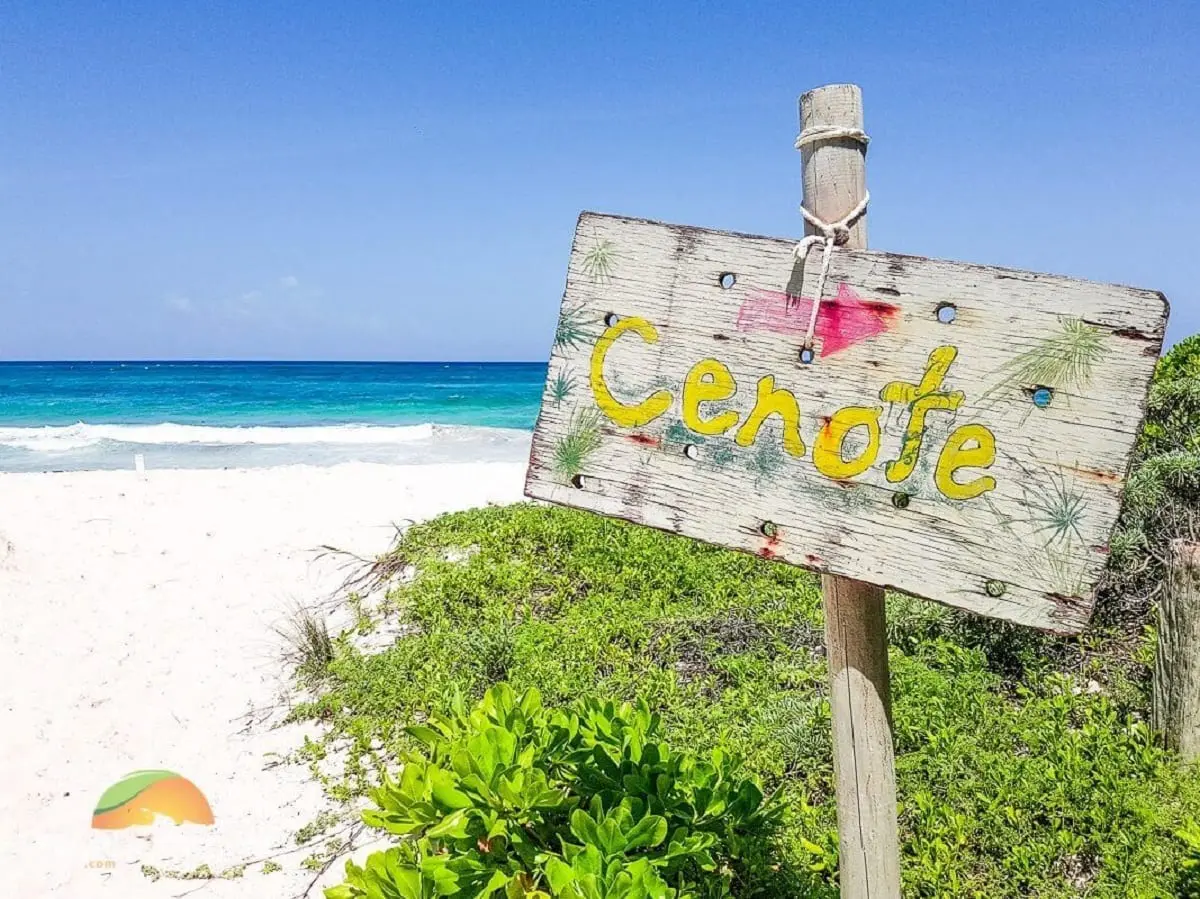 Xcacel beach is located about 40 minutes south of Playa del Carmen.
This stunning turtle sanctuary is also home to an amazing cenote. See why we love it so much!
You've seen the pictures. There's no doubt about it.
Playa del Carmen beaches are incredible.
Amazing, right?
Well, yes. But there's more where that came from.
See, the entire western seashore of the Yucatan Peninsula is graced by the beauty of the Caribbean Sea.
It's blue and breathtaking to behold.
But there's one place in particular, a somewhat hidden gem, that we always love to visit.
The name? Xcacel (pronounced ISH-kah-cell).
Xcacel Beach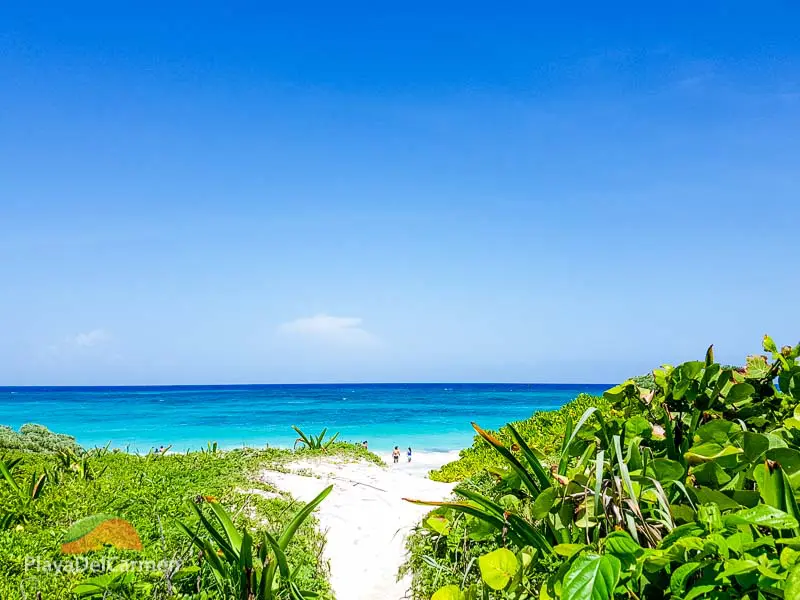 But it's not just the beauty of the beach that has us enamored with Xcacel. Yes, it's the epitome of tropical eye candy. To be honest, however, so are most beaches around here.
What makes Xcacel beach so special is the fact that it is both a sea turtle sanctuary and has a beautiful cenote just steps away from the beach. More on that later.
First, the turtles.
Xcacel Turtle Sanctuary
Each year, from April to October, hundreds of green sea turtles (Chelonia mydas) and loggerhead turtles (Caretta caretta) make their seaward journey to nest along the Xcacel beach.
The local association in charge of protecting the species, Flora, Fauna & Culture, cordon off the area to ensure that no one steps over the buried sea turtle nests. Biologists will patrol the beach, ensuring the safety of any sea turtle that beaches to deposit her eggs.
Once their time comes to hatch, hundreds of baby sea turtles will crawl out of their nests under moonlit skies as they make their way to the Caribbean Sea.
Luckily for us, it's possible to be present during this beautiful act of nature.
Is that something you'd like to do?
Did you know you can be a volunteer for a day and experience first-hand this amazing cycle of life?
See the section below on volunteering.
Xcacelito Cenote: A Hidden Gem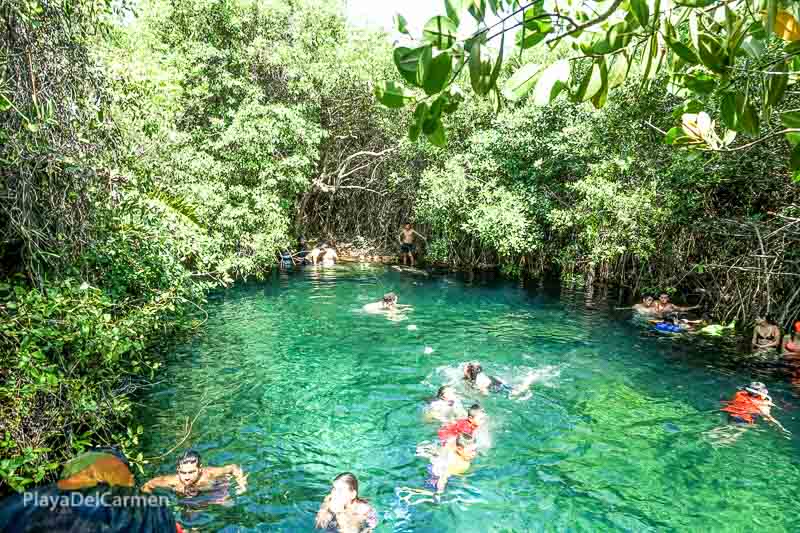 Steps away from this beautiful beach lies yet another treat: Cenote Xcacelito.
It's not so common nowadays to find a jungle so close to the sea.
At Xcacel you still can.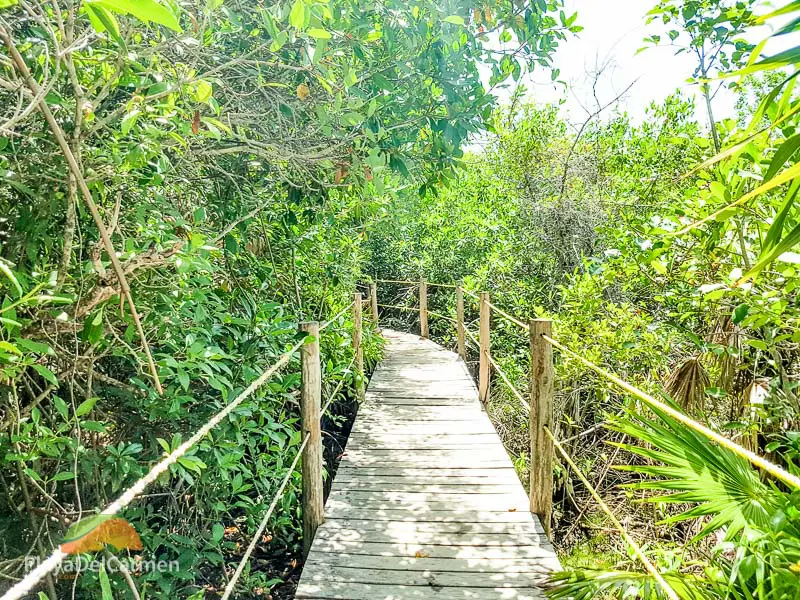 A winding path snakes through the jungle and up away from the shoreline, taking you to your final destination: a small but incredible freshwater sinkhole, a.k.a. cenote.
Immersed in the tropical foliage, the Xcacelito cenote is a wonderfully refreshing escape from the Caribbean heat.
We're pretty sure that the combination of cool, crystalline water and verdant tropical settings will keep you here for a while.
5 Xcacel Tips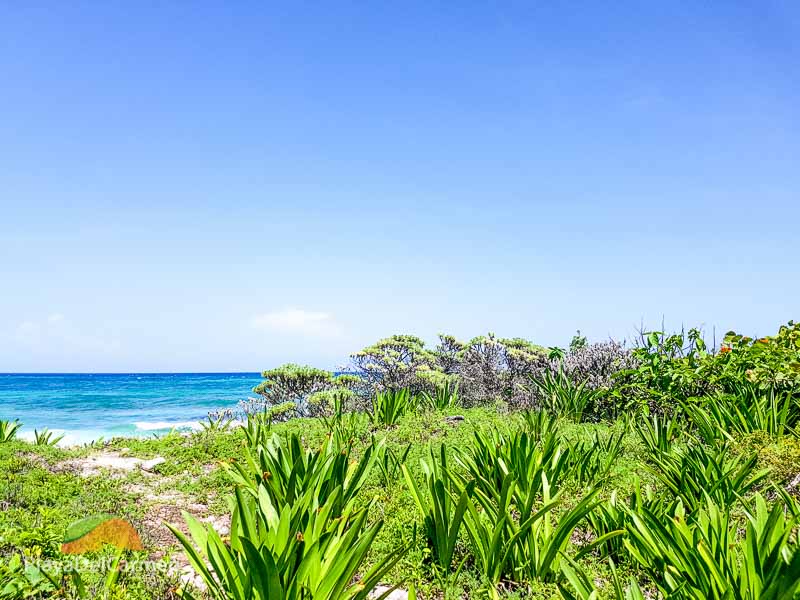 Here are a few things you should know about Xcacel to make your trip there more enjoyable and environmentally-friendly:
Only use biodegradable sunscreen and apply it at least one hour before getting in the water. After all, you don't want pregnant sea turtles to be drinking up all the chemicals from your lotion.
Bring a towel and a change of clothes, because this protected beach has both restrooms and showers.
Take along at least 20 pesos per person for the entrance fee. The money goes directly to the association encharged with the protection of the sea turtles.
Alongside a camera, make sure to also bring something to drink and some snacks.
Don't leave any trash behind you by taking out what you brought in.
How to Get to Xcacel
This is one beach that is not easy to find.
Xcacel beach lies 30 miles south of Playa del Carmen, and a further 2.5 miles south of Akumal, between Chemuyil and Xel-Ha Park.
The entrance to this turtle sanctuary/cenote is on the northbound side of the highway. The only marker is a medium-sized sign right at the entrance itself. In other words, there'll be no warning that it's coming up.
Xcacel offers free parking, so your best bet is to go by car. However, you can still visit Xcacel even without having your own four wheels. Your other options are to either take a taxi or a local colectivo (small vans that serve as public transportation).
If you do decide go by taxi, make sure to read our blog on tips and tricks for taking a taxi in Playa del Carmen.
Volunteer at Xcacel
Would you like to help protect the sea turtles?
Flora, Fauna & Culture offers an educational program called "Get to Know a Turtle Camp." Volunteers to the program can visit Xcacel and learn all about the conservation efforts being done to protect the sea turtles.
This is a great opportunity for nature lovers, kids, and the curious to develop a better understanding of the plight faced by sea turtles and the need to protect these endangered species.
There is a fixed donation price of $25 USD to participate in the program. Those interested can send an email to Juan Jose at voluntariado@florafaunaycultura.org.
Another way to participate is by supporting the following campaign.
#Tortugaton

For the fifth consecutive year, the owners of Xcaret and Xel-Ha are carrying out an important campaign to raise funds and awareness for sea turtle conservancy.
Known as #Tortugaton, this simple yet effective campaign works like this: for each tweet sent out using the hashtag #Tortugaton between August 1 and September 30, 2017, Xcaret and other local sponsors will donate one peso to fund the important work done at places such as Xcacel beach.
Simple, right?
So what are you waiting for?
Get out there and tweet for twurtles!
Want some personalized travel tips?
Our travel consultants at PlayaDelCarmen.com are a treasure trove of great information about hotels, rates, flights, things to do, and so much more.
You can reach us toll-free at 888-537-9797 or customercare@playadelcarmen.com!
---
Trending Now
You may also like