Playa del Carmen Taxis: 5 Tips & Tricks for Getting a Cab
---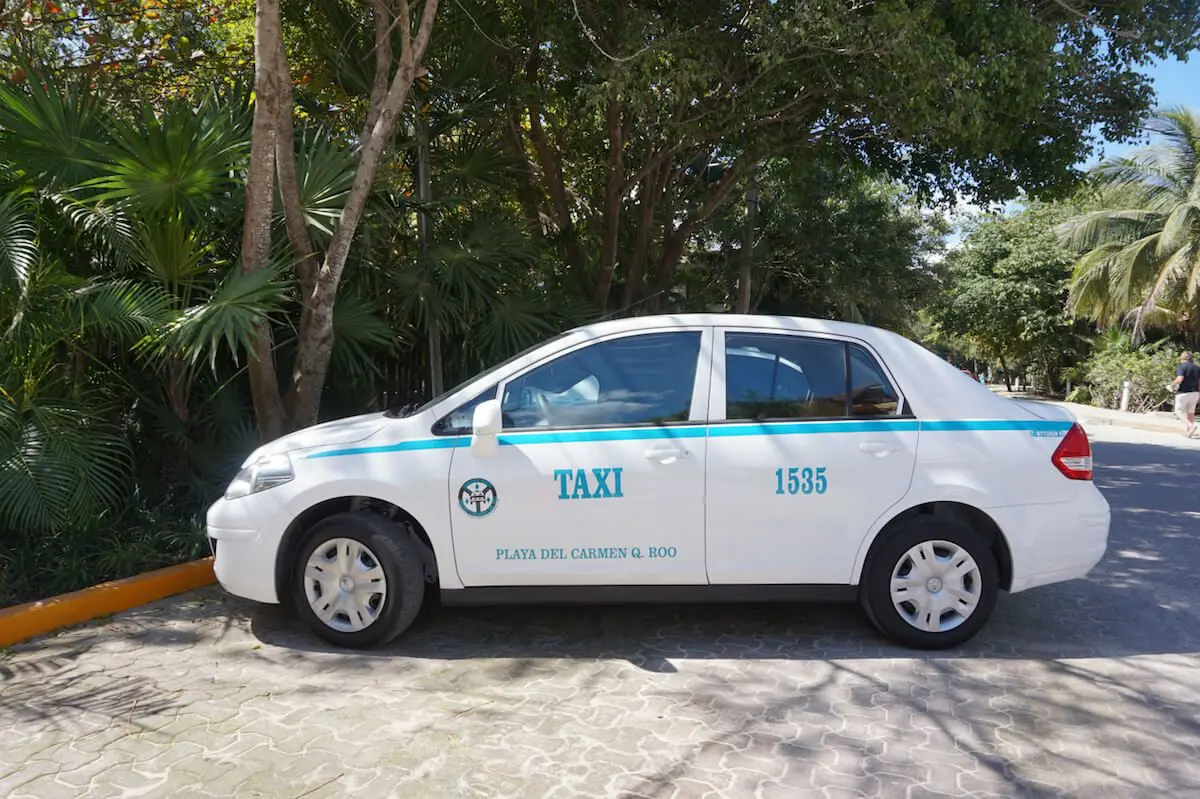 Getting a taxi in Playa del Carmen can sometimes be more complicated than it should be.
Thanks to a request from one of our readers, we've decided to make this short guide on the tips and tricks of taking a Playa del Carmen taxi.
#1 Moving or stationed taxis – that is the question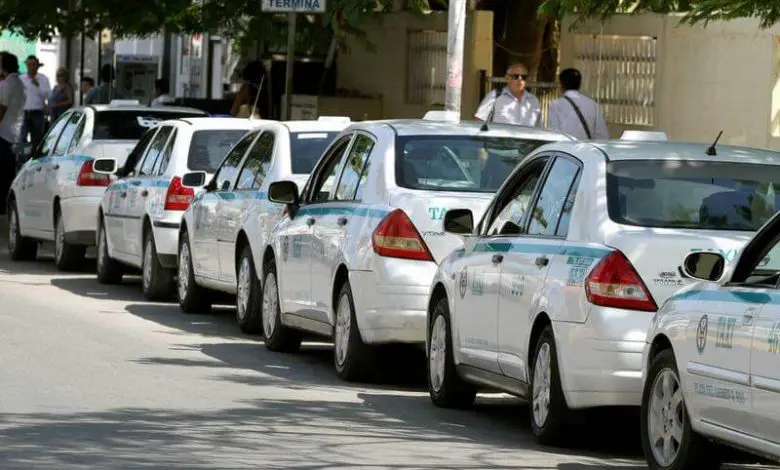 In a big metropolis like Mexico City, where there are a lot of pirate taxis driving around, your best (and safest) bet is to look for a taxi stand — known as taxis de sitio — and take a cab from there. However, until now, there has not been an issue with fake taxis in Playa del Carmen.
However, until now, there has not been an issue with fake taxis in Playa del Carmen.
In other words, the only real benefit from taking one of these cabs is that they are often strategically located in places like the supermarket as well as up and down 5th Avenue (need some help with those bags or just a little A/C without having to walk too much?).
The downside?
You'll pay approximately 5 pesos more than if you just hail a taxi on the street.
Which one is better?
Whatever works best for you.
#2 Know your prices (and your exchange rate)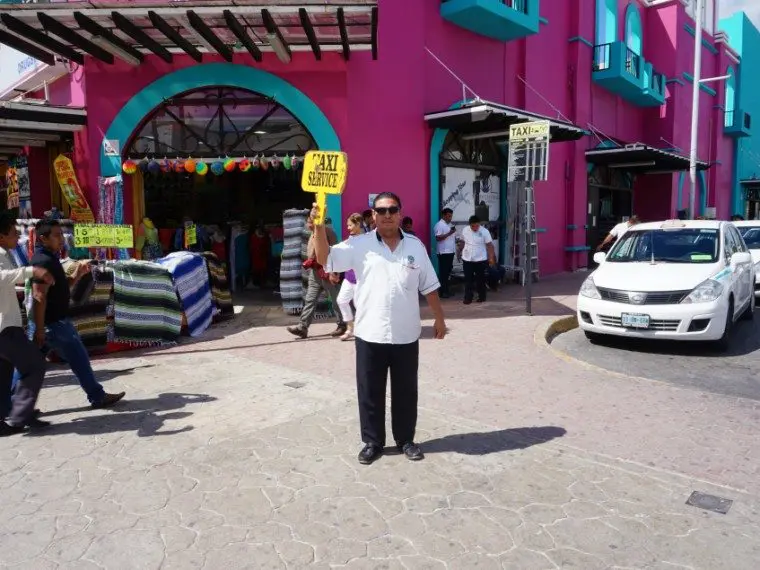 This one is a bit tricky, especially a new place where you may not speak the language or are not fluent enough to pass for a local. In Playa del Carmen, the taxis have fixed rates. By law, they are not allowed to charge any more than that.
However, anyone who has taken a taxi here more than once knows that there are those opportunistic taxi drivers who want to literally and figuratively take you for a ride. And by the way, the same holds true for Rome, New York City or any other tourist mecca so it's not just something that happens in Mexico.
Like anywhere, the large majority are honest, hard-working individuals who are trying to make a decent living.
Bad apples can be found anywhere and know no borders.
So how do you know how much to pay?
To make it simple, you can go by this rule of thumb:
Anything within the immediate downtown area west of the highway or in the neighborhoods west of the highway (such as Ejido and Plaza Las Americas) shouldn't cost more than 35 pesos, even if it's a stationed taxi.
Taxis from the same downtown area to Xcalacocos or Playacar should cost 65 or 70 pesos, respectively.
Going from Playacar to Xcalacocos or vice-versa? Expect to pay 85 pesos (about 5 USD).
Of course, you can also get a taxi from downtown Playa del Carmen to places like Xcaret Park, Akumal Bay or even Cancun International Airport.
Here are some examples:
Please note that there are no night or weekend fees, so the price is the price.
However, taxis from your Playa del Carmen hotels may have differing tariffs (always that exception to the rule, eh). When in doubt, ask at the reception of your hotel.
If you are staying at an all-inclusive resort in the Riviera Maya, the taxi prices should be available at the lobby entrance. Check the rates before hopping in. The rate to Playa del Carmen should be the same rate as the return.
And speaking of prices, know your exchange rate. At the time of writing it's about 18 to 1. In other words, a taxi within downtown Playa del Carmen area should never cost you more than two dollars.
#3 To haggle or not to haggle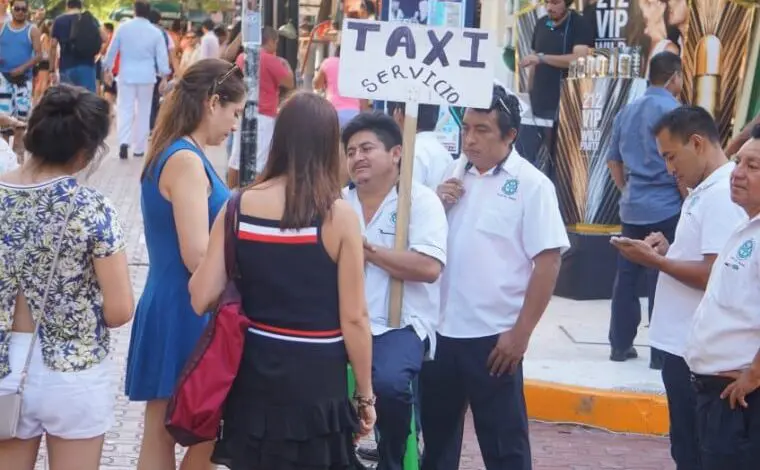 This is the first step you should consider when taking a taxi in Playa del Carmen. Some people will suggest that you never haggle, others recommend not to get in the taxi without first negotiating the price.
Our advice?
Haggle before you get in the car.
While some may argue that it may expose you as being a non-local, at the same time it's much better to avoid surprises and nasty situations when all of the sudden you get to your destination and the cost is much higher than you expected or than it should be.
Plus, if the first taxi driver wants to charge too much you can always ask the next guy (or gal, yes there are female taxi drivers in Playa del Carmen, too!).
#4 Move over UBER, meet Whatsapp Taxi
The taxi unions and city governments have joined together to develop alternative solutions to crowdsourced transportation solutions such as UBER in Playa del Carmen and other destinations along the Mexican Caribbean.
Whether you think the unregulated freedom that UBER can offer is a good thing or consider that it may affect the livelihoods of people (and their families) who spend a lot of money on permissions and fees to be able to transport passengers, the fact is that UBER is not available in Playa del Carmen, Cancun or anywhere else in the region.
And it won't be coming soon.
In the meantime, you can write to the reliable taxis drivers that use Whatsapp Taxis Playa del Carmen. Comprised of a group of taxi drivers looking to meet their clients where they can mostly easily be found — on their phones — Whatsapp Taxi will quote you a price which is only 10 pesos more expensive than the normal fare.
The upside?
You'll have your door to door pickup arranged with no need to haggle about the price. For their 24-hour service just send a message to one of the numbers above and await your confirmation.
#5 To tip or not to tip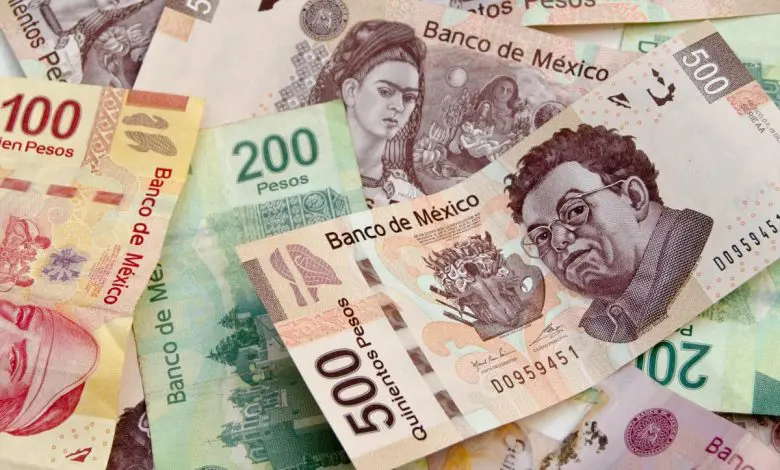 This last one is relatively easy. As always, whether or not and how much to tip is a personal decision. That said, however, taxi drivers in Mexico generally don't receive tips, at least not from non-tourists.
Of course, if they go out of their way to provide you spectacular service, such as helping you with your bags or returning a lost phone, it's a no brainer. Otherwise, our recommendation is to not tip.
We suggest you tip those who do receive tips as part of their wages, as it otherwise may just contribute to driving up the taxi fares in Playa del Carmen for all.
But just in case you do decide to tip and wonder what going rates are in Mexico, it's 10 to 15% on average, more for some of that genuine Mexican hospitality-pamperin'.
Looking to get around Playa del Carmen or the Riviera Maya? PlayaDelCarmen.com offers tailor-made solution for any itineraries. So the next time you're looking for some private options for your upcoming trip to the Mexican Caribbean, contact our travel specialists toll-free at 888-537-9797 for some nice, homemade, slow cooked personalized service with a smile.
---
Trending Now
You may also like