Prost! Manne's Biergarten Celebrates 15th Anniversary
---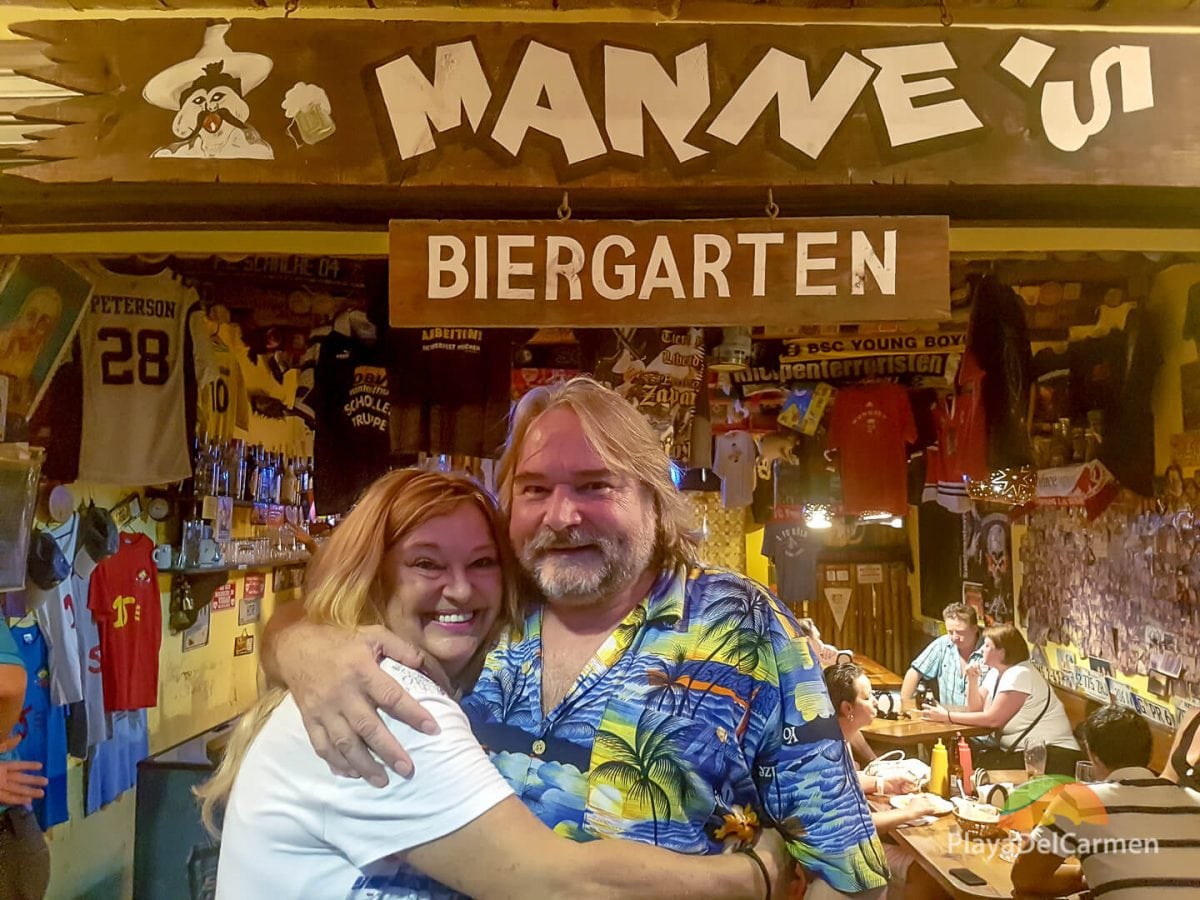 Manne's Biergarten is a Playa del Carmen institution.
In fact, it's one of the oldest Playa del Carmen restaurants that are still around.
For the last 15 years, this "beer garden" has weathered a lot, including several hurricanes, a bird flu, and more than one economic crisis.
Yet here they are, Manne and his lovely wife Susie, after two decades in Playa del Carmen and still serving up the brew and the wursts.
Today, Thursday, December 1st, is their anniversary.
The celebration will begin at 6:00 p.m. with live music, food, and incredible anniversary prices.
Of Wursts and Suds – Manne's Biergarten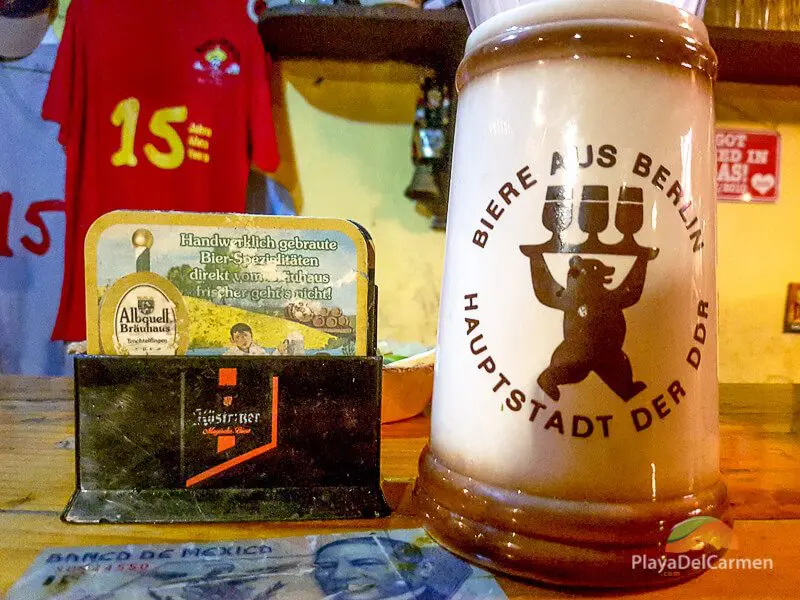 It all began long before the Y2K bug and a bunch of esoterics had pronounced that the ancient Maya had predicted the end of the world as we know it.
The Berlin Wall, now crumbled into bits of stone and sold to tourists, had fallen.
Manne, from Pankow in Berlin, decided to set sail for a tropical destination and try out his luck.
Somewhere without snow and a place to dive.
He arrived in Playa del Carmen in 1995 and fell in love, but how could he make it work?
His ingenious solution proved to be a not so popular choice with those unacquainted with German cuisine.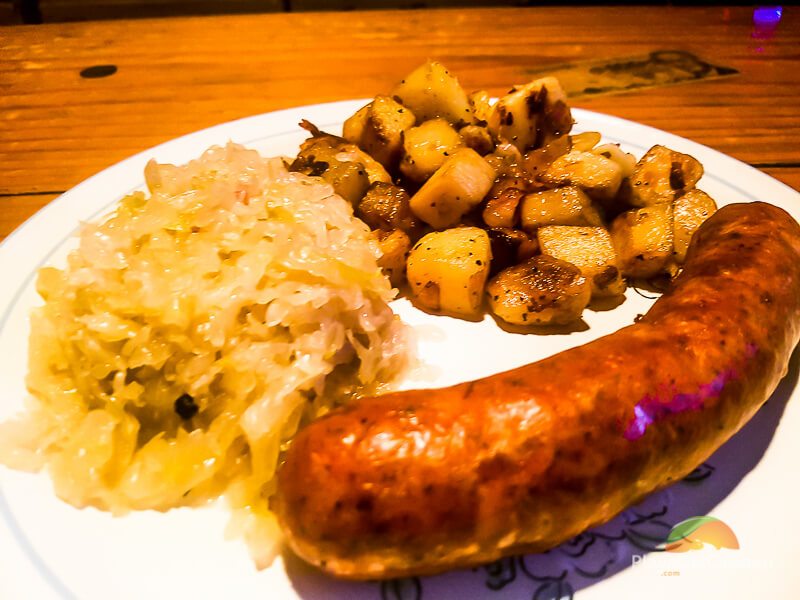 Manne took a wooden hut, filled it with German-style sausage, and began to make his living.
Except buyers were few and far between.
In an interview with Mexico News Network, Manne confessed to having to eat most of them himself.
Then, following the motto if you can't beat them join them, he starting making them into tacos.
At some point, Manne could no longer eat sausages and a short time later Manne's Biergarten was born.
Luckily for us, this concept worked and Manne has yet to tire of drinking beer.
This is the beer garden's third location, and as we all know the third time's the charm.
No More Horsing Around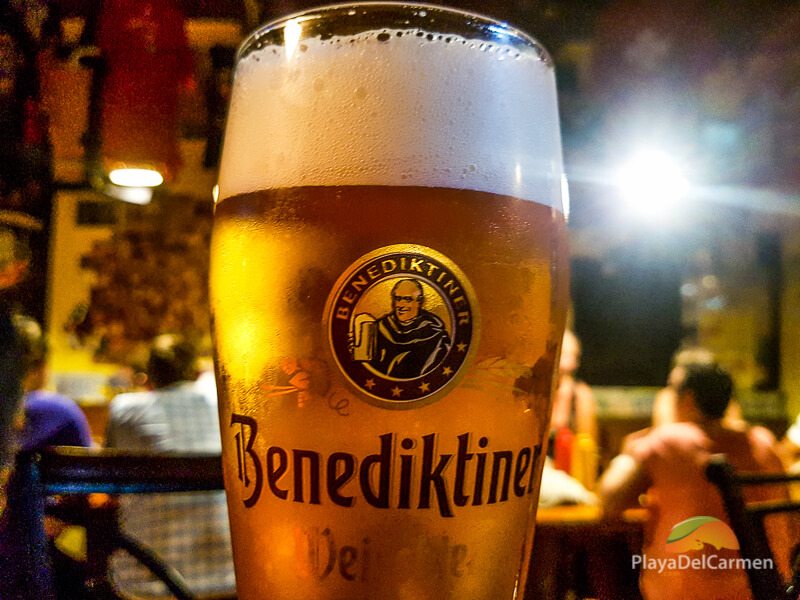 Then came Susie.
One year later, in 1996, she also moved to Playa del Carmen.
Except she thought she would be going to CALHOUN, which is the name for a detergent in Germany.
Confusions aside, Susie came and liked what she saw, and so she gave up everything back home and decided to make the move definitive.
Back in Germany, she purchased $5,000 USD worth of beach toys and had them loaded onto a ship to Mexico.
Her idea was to have them shipped here, get a horse, and walk him up and down the beach with toys dangling down from both sides.
The kids would see the horse, get excited, then see the toys and get really excited.
The parents would have no choice but to cede to the moment.
A win-win situation all around.
Except it wasn't.
In the end, Susie learned that bureaucracy doesn't only exist in Germany, and never managed to get her toys out of customs.
For the next several years she worked at a variety of jobs until that magical day happened when Manne and Susie became the dream team that so many people have come to love and respect today.
It's Not Always Easy Going, Even at the Beach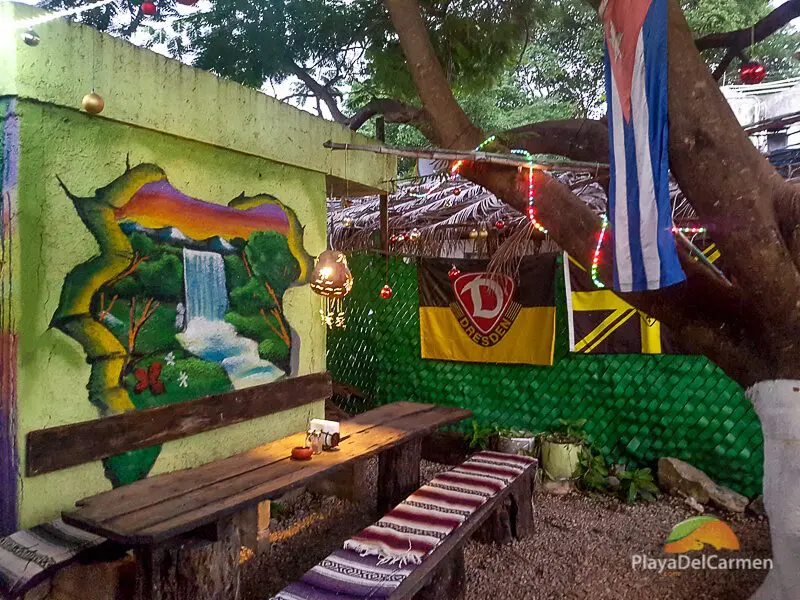 Although from afar or in hindsight it may seem like everything was smooth sailing, as the wise saying goes, "Not everything that glitters is gold."
"The first three or four years were horrible," explains Susie.
During the interview, like in life, Manne and Susie complemented each other the entire time.
If you've ever wondered about Ying and Yang, here are two great examples.
Up until about 2005, it was just Manne, Susie, and Biergarten's 14-year kitchen veteran, Ergido.
Manne would man the kitchen while Susie attended to the customers.
"Susie made a huge difference," says Manne.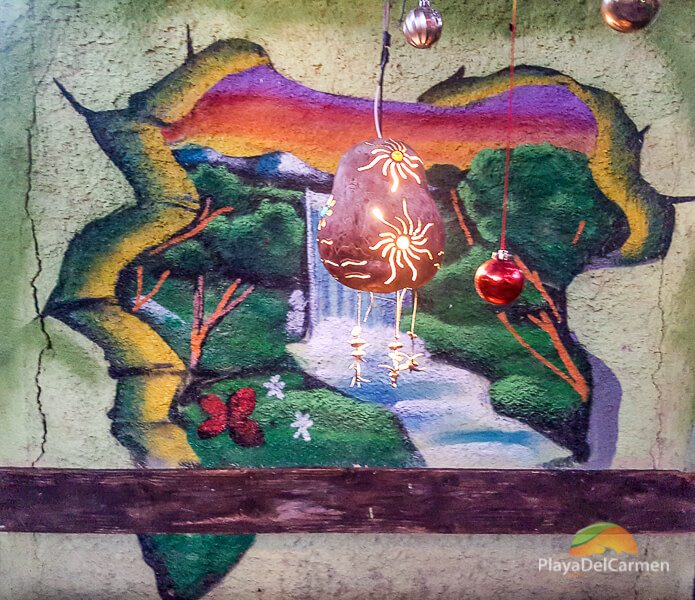 To help get business going among the growing crowd of Canadian and U.S. American immigrants and tourists, Susie joined an internet forum called Playa Info.
"At some point, I discovered Playa Info and signed up,"offers Susie.
"I made a banner that linked to our website and then just started participating in all the conversations."
"I would see something like 'Missing Cat' and respond.
As a result of their friendliness, authenticity, and hard work, today the couple runs a successful beer garden that survives in large part thanks to the large number of regulars who frequent the pub at least once a week during the winter months.
Experiencing the Growth of Playa Firsthand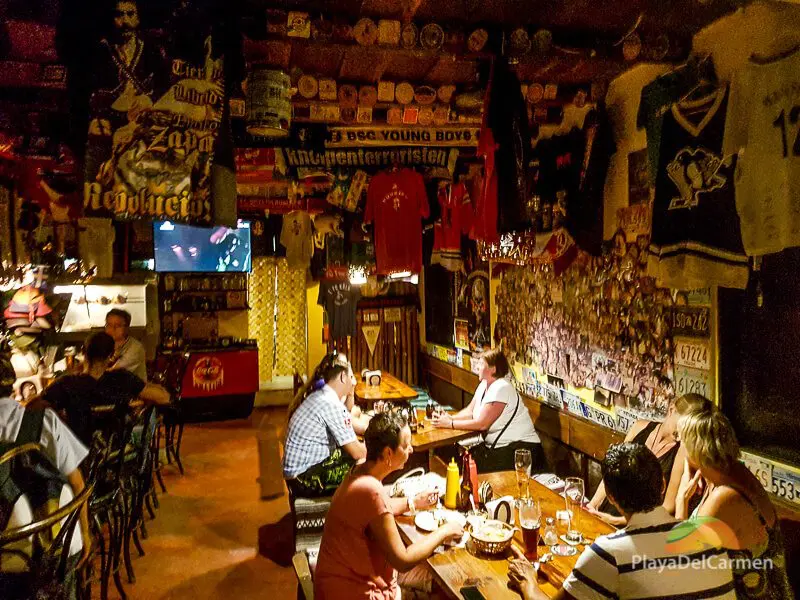 To understand just how quickly Playa del Carmen has grown over the last 20 years, consider this:
Susie worked at the first pizza joint in Playa del Carmen where they sold pizza by the slice.
Today, the second most common cuisine in town is Italian food; no matter where you go you'll find pizza and pasta (and a great new dessert shop, more on that later).
So how have Manne and Susie experienced the change?
"Twenty years ago you could ride a bicycle through Playa del Carmen and everyone would say 'hello'," explains Susie.
"Everybody knew each other back then."
"There were less than 100 taxis, and I could even take walks on the beach with my dogs."
But as can be expected, the negatives brought about by growth and gentrification also have a positive side.
"On the other hand," continues Susie, "we no longer have to go to Cancun to shop for our products because we find almost everything here."
"And we have a lot more customers now."
Some Old School Advice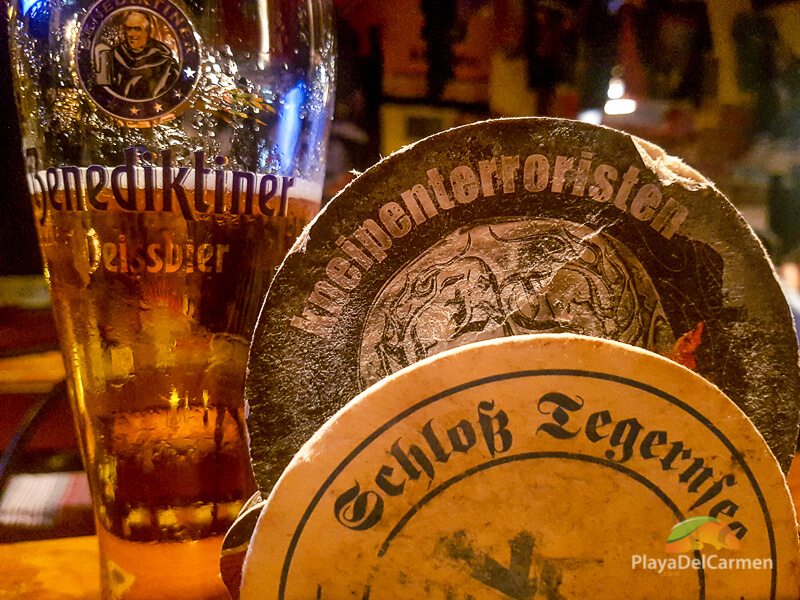 Opening a business today in Playa del Carmen is not like it was 15 years ago.
Manne may not have had the customers that keep his beer garden full every night like he does now, but back then there were simply less regulations, less competition, and lower costs.
We asked Susie and Manne what advice they would give to others who find inspiration in their story of giving everything up to follow their dreams.
Susie doesn't hesitate: "Too late!"
Things are different nowadays, and it has become harder and harder to maintain a successful business.
Manne's approach is more philosophical.
"It doesn't matter what you do or what your plans are," he postulates.
"People think it's easier in a foreign country, but it's actually more difficult because you're a foreigner and probably don't speak the language."
"When things get tough and go south, you've got to be resilient and more strict with yourself."
But Susie, ever the ying to Manne's yang, thinks about all she has seen.
"Manne," she asks her husband, "How many people have we seen come and go who didn't make it?"
Manne admits that coming down here today with about $5,000 German marks (prior to the birth of the Euro, at the time equivalent to around $2,000), living off that money and starting a business is no longer so easy.
"Back then there were no regulations or immigration police. There was just a small police station with 40 officers who rode around on bicycles on in Volkswagen beetles."
15th Year Anniversary Celebration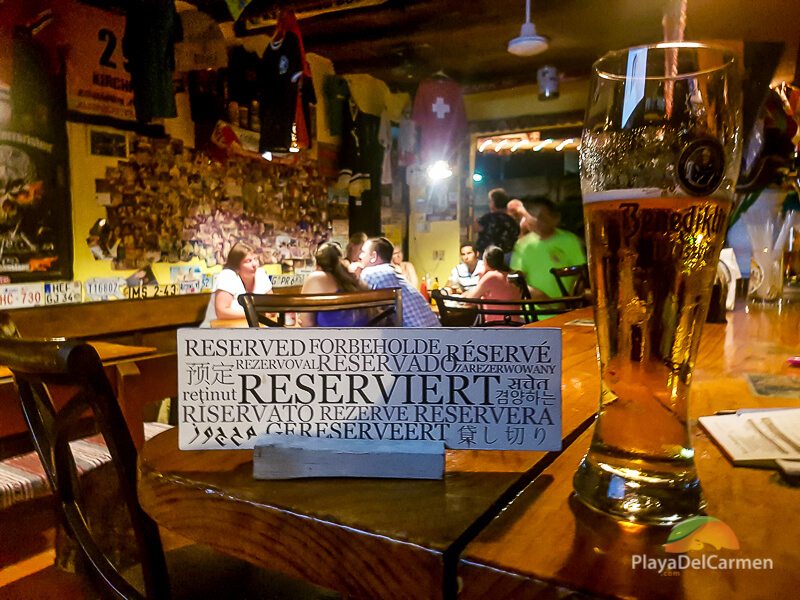 Tonight's the big night. 15 years.
Did you know that in the United States less than 30% of all companies even make it that long?
How many Playa del Carmen companies are still around so many moons later, much less restaurants?
So be prepared for a celebration of lots of suds, sausage, laughter, and hard work.
Doors open at 6:00 p.m. and expect this small but loving beer garden to be full to the gills.
There will be live music, the full array of beer and dishes, plus some fantastic discounts on food and drinks.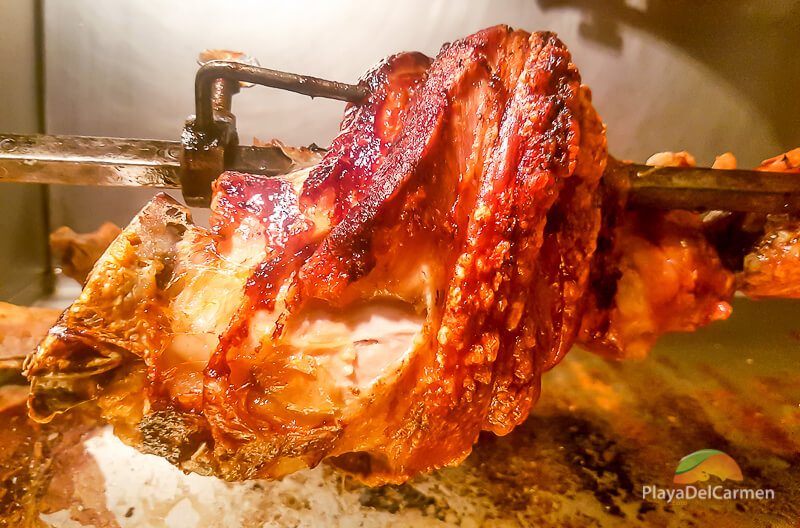 Here are some of the prices:
House Tequila (shot) – 10 Pesos
1/2 l Draft Beer – 40 Pesos
Mexican Beers (bottle) – 20 Pesos
Goulash Soup – 30 Pesos
Chili con Carne – 30 Pesos
Sausage in Bread – 50 Pesos
If you're in Playa today be sure to stop by and least give Susie and Manne a big hug and a warm congratulations for their continued success.
If you're unable to make it, be sure to send them some love on the Manne's Biergarten Facebook page.
Some German Phrases to Help You Celebrate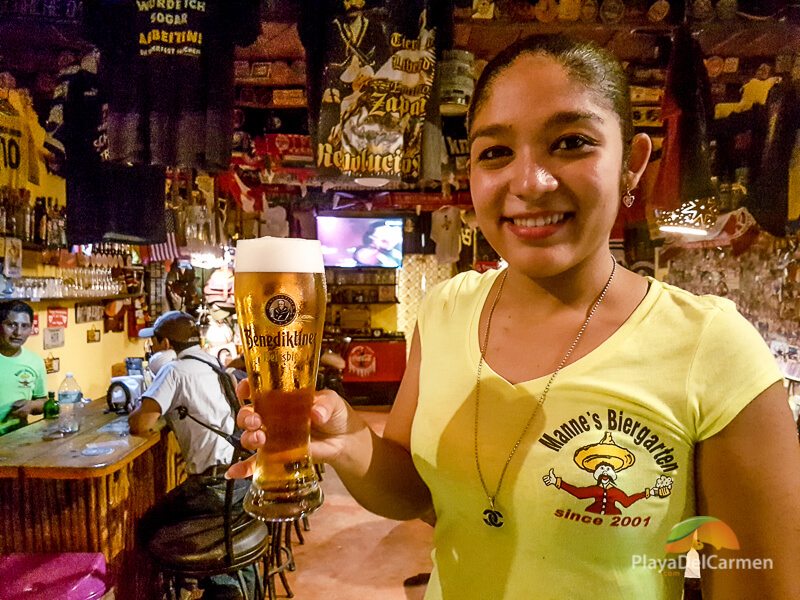 Of course, we don't want you to go unprepared.
If you have lederhosen, please be sure to wear them.
If you have my size and don't want to wear them yourself, please give me a shout out in the comment section.
And, of course, a few key German phrases will allow you to enjoy the night even that much more.
Prost! – Cheers!
Auf die Nacht – To the night!
Hoch lebe Manne's Biergarten – Long live Manne's Biergarten
Herzlichen Gluckwünsch! – Congratulations!
Noch ein Bier bitte! – Another beer, please!
Lecker! – Delicious!
Ich liebe Dich! – I love you! (Note: only use after five beers)
Bis heute Abend!!! See you tonight!!!
And if you're looking for great travel deals to come see Manne and Susie, call our lederhosen-clad travel specialists toll-free at 888-537-9797!
---
Trending Now
You may also like