Keeping Kids in School (K.K.I.S.) in Playa del Carmen
---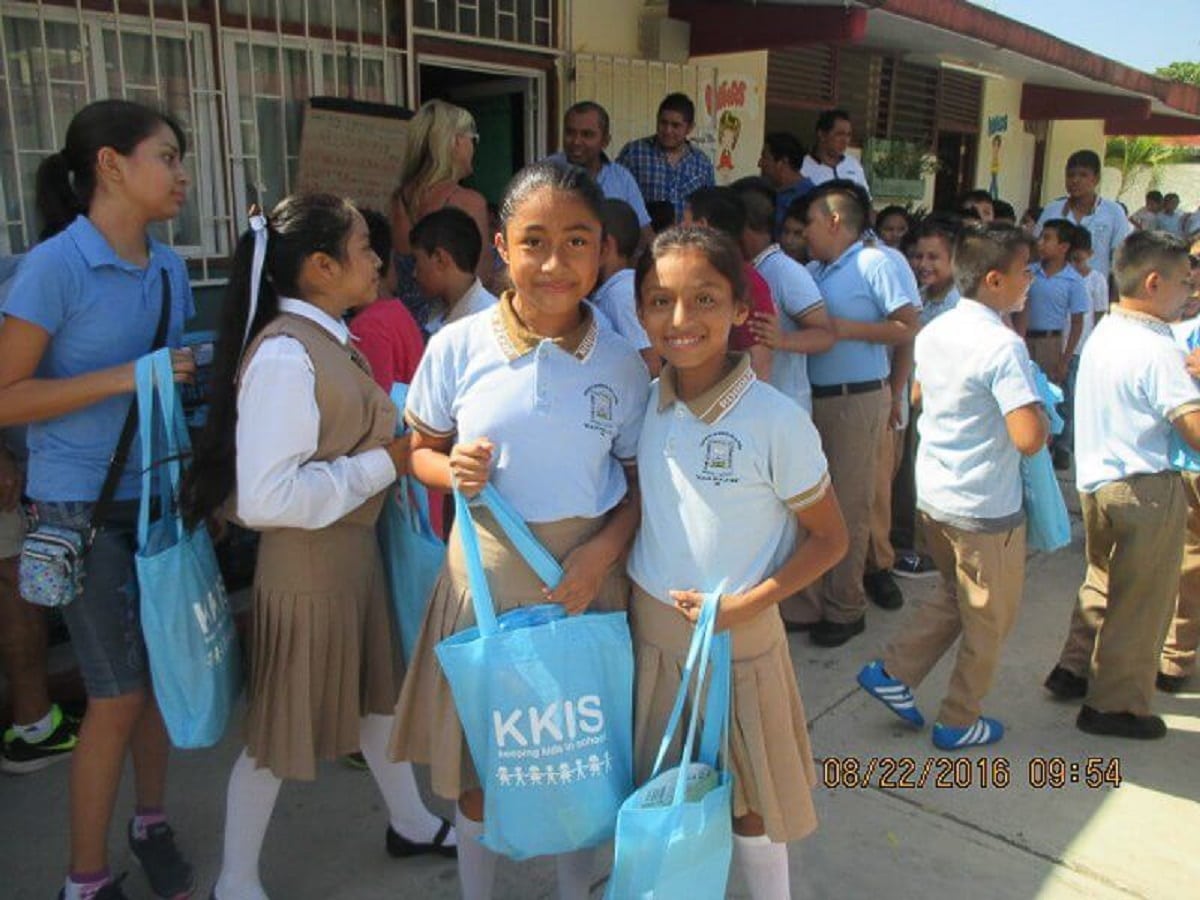 Education is the most powerful weapon which you can use to change the world. – Nelson Mandela
Six years ago, Janet Lowe and a few acquaintances got together to discuss a problem.
As residents of Playa del Carmen, they had noticed something that concerned them.
"A group of us expatriates got together," explains Janet, now Director of Operations for Keep Kids in School, "and we asked ourselves why are there so many kids on the street and not in school."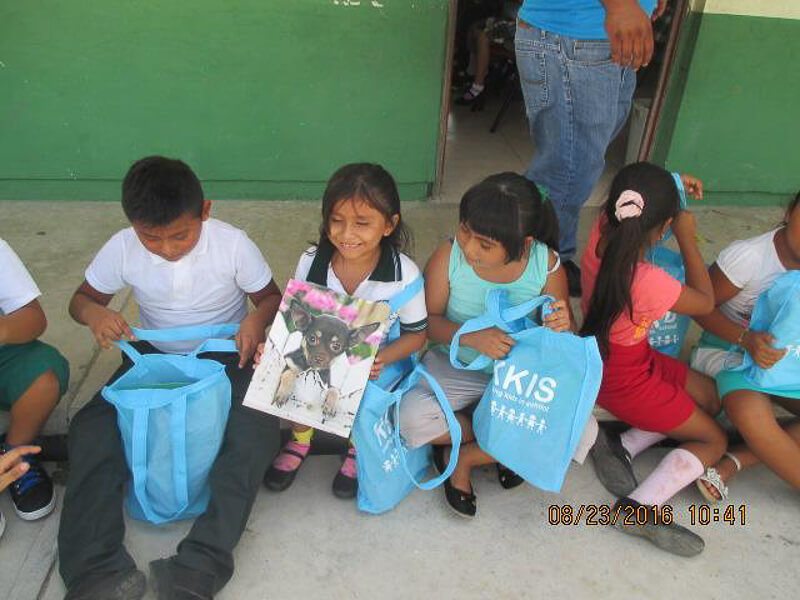 Rather than just plant a rhetorical question and continue on with their lives, the small group of residents decided to investigate further.
What they discovered moved them to action.
After talking with several locals, they found out that many families can't even afford school supplies for their children.
This, it seemed, proved to be a major reason for high-drop out rates.
"We can do something about that," they said.
And that they did.
Keeping Kids in School is Born
Like often happens with new organizations looking to make a difference, the group behind K.K.I.S. had doubts about the best way to begin.
Having gathered supplies, they were ready to make a difference.
After investigating further, a friend introduced the group to the neighborhood of El Peten.
The members of the newfound K.K.I.S. project went to the house of a family and told them that we would be back in two weeks with supplies for their kids.
Before leaving, they asked the family to inform others in their neighborhood.
"When we arrived," says Janet, "there were 30 mothers wanting to make an application."
"We went back with their school supplies and there were 30 more."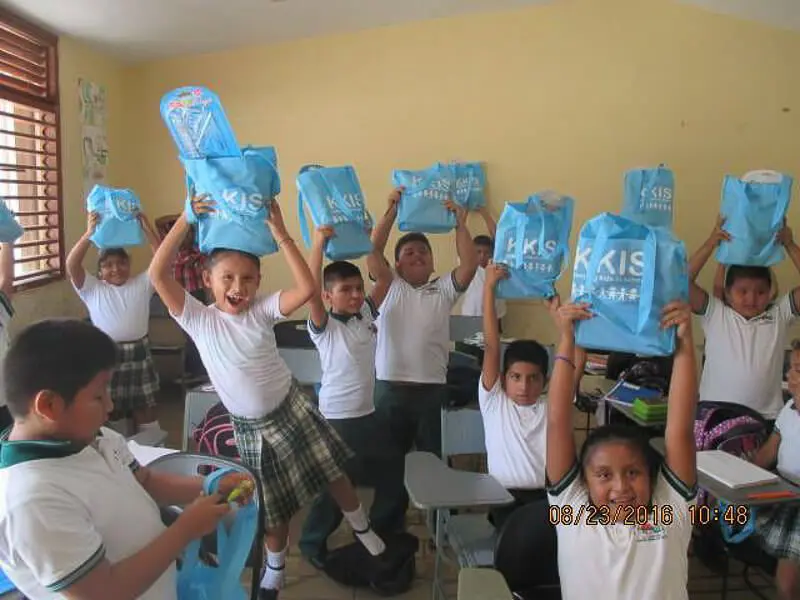 Knowing that they would need better filters to ensure that the supplies reached those families who most needed them, K.K.I.S. reached out to the city's social service agency known as D.I.F.
The public servants, who know the areas of greatest need probably better than anybody, suggested that they begin in the Nicte-Ha neighborhood as well as with the children in Cristo Rey, a small community located in the jungle just past the Sacbe development.
"So that's where we started," continues Janet.
"The first year we helped 250 kids."
K.K.I.S. Keeps Even More Kids in School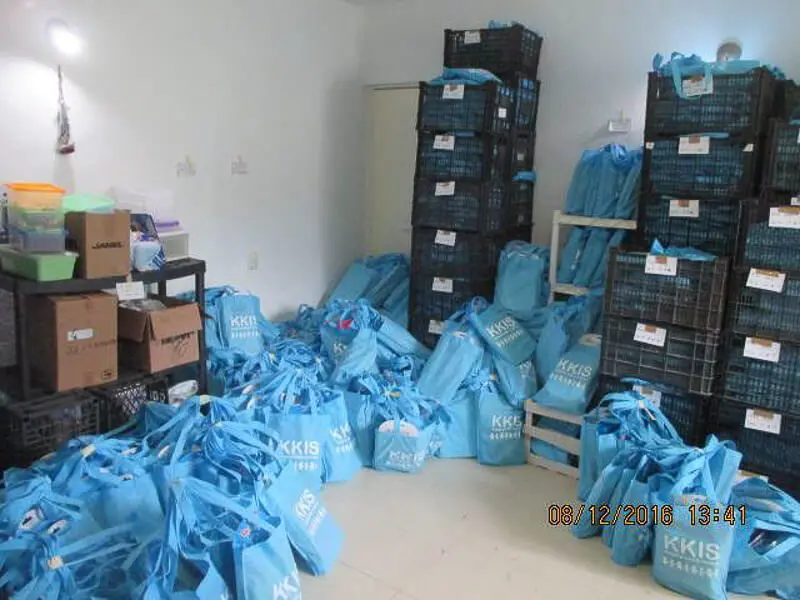 "Never doubt that a small group of thoughtful, committed citizens can change the world; indeed, it's the only thing that ever has." – Margaret Mead.
Of course, change requires time, dedication, and sacrifice.
Over the last six years, Janet and her team at K.K.I.S. have contributed exactly that.
As a result, the project has grown, as has the number of children who benefit from some much-needed assistance.
In fact, in addition to ensuring that a lack of supplies won't cause children to drop out of school, K.K.I.S. has now expanded its program to include conversational English classes two days a week at one of the four public high schools in Playa del Carmen.
Moreover, they now provide scholarships to 46 high school students.
"High school is not free in Mexico," explains Janet.
"It costs we figure about $500 USD for a kid to go to school for a year."
"So we went to the high schools and we asked them to help us with which students were being the most successful but needed financial help," she added.
In total, the K.K.I.S. project has made a difference in the lives of over 2,100 children last year alone.
6th Annual KKIS Auction & Dinner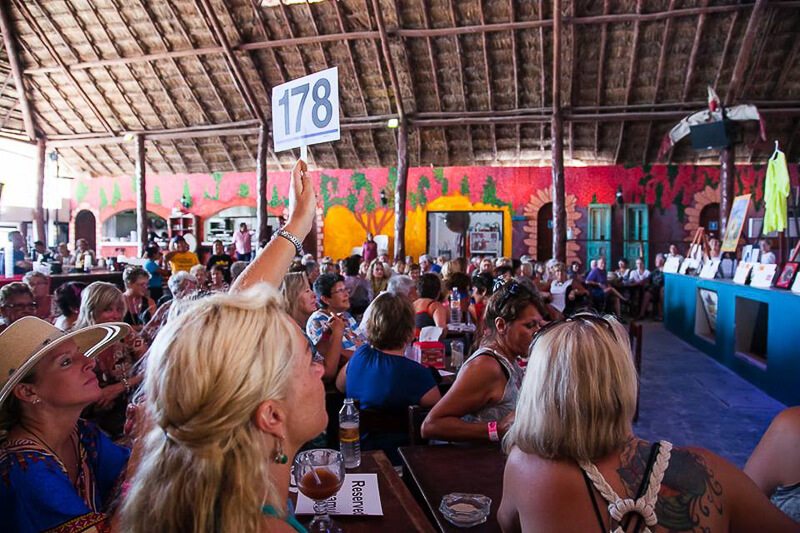 Photo from http://www.buyplaya.com/blogs/playadelcarmenevents/archive/2016/02/19/Live-Auction-and-Dinner-to-Help-Playa-del-Carmen-Students.aspx
The main source of financing the K.K.I.S. project comes from the revenues generated at the association's yearly auctions.
This year will be no different, and preparations are underway for K.K.I.S.'s 6th annual auction & dinner.
The event will be held at Wah Wah's Beach Bar on Wednesday, March 1.
Tickets can be purchased in advance via the website for $25 USD or $500 MXN, with prices on the day of the event increasing to $35 USD and $700 MXN, respectively.
For those unable to attend, K.K.I.S. will be holding a preliminary online auction comprised mostly of gift certificates from February 14th through the 24th.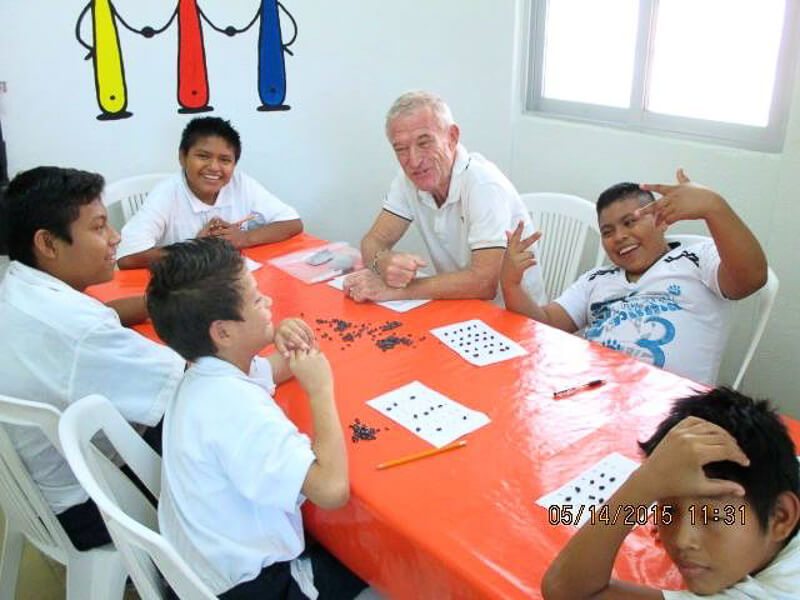 Doors for the live auction will open at 4:00 p.m. with happy hour, live music, and a silent auction.
Beginning at 5:30 p.m., the event will continue with a live auction led by an auctioneer followed by a buffet dinner at 6:30 p.m.
Donations are still being accepted for the auction, and anyone interested in contributing with a donation large or small can do so by contacting Janet Lowe (see contact info below).
Help K.K.I.S. Help Kids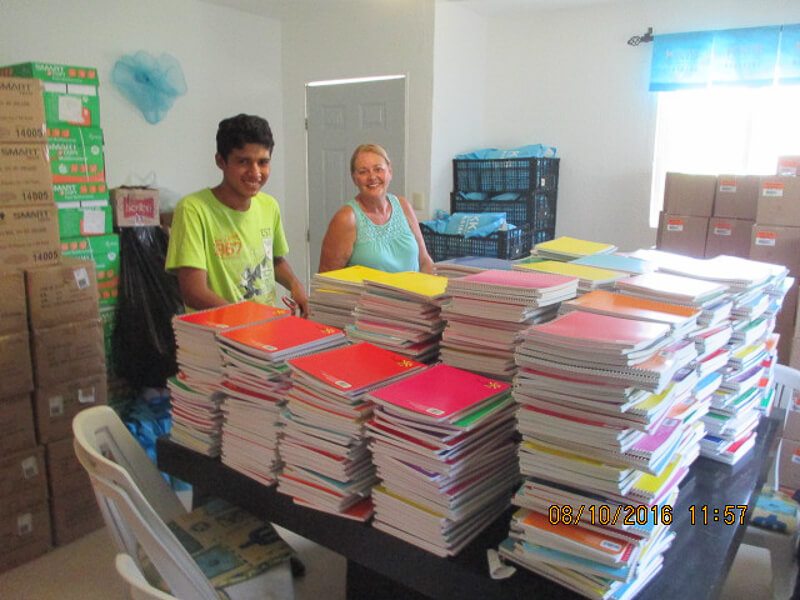 Everyone can help K.K.I.S. continue their good work in helping kids be able to stay in school.
Whether in town for a few days or if you call Playa del Carmen your home, K.K.I.S. always welcomes donations and volunteers.
Volunteers can visit the local high schools and participate in the conversation classes, or help prepare the school supply bags if you come during the summertime.
Furthermore, some airlines even allow you to bring down an extra suitcase of supplies at no additional cost.
Be sure to check out this list of needed school supplies and drop-off points.
K.K.I.S. Contact Information

Facebook: Keeping Kids in School
Website: K.K.I.S.

Want more information on ways to combine your travel with helping out the community?
Our travel specialists can help you find the non-profit that bests fits your interests.
Call them toll-free at 888-537-9797!
---
Trending Now
You may also like