Laughing for a Cause: Comedy Abroad Comes to Playa del Carmen
---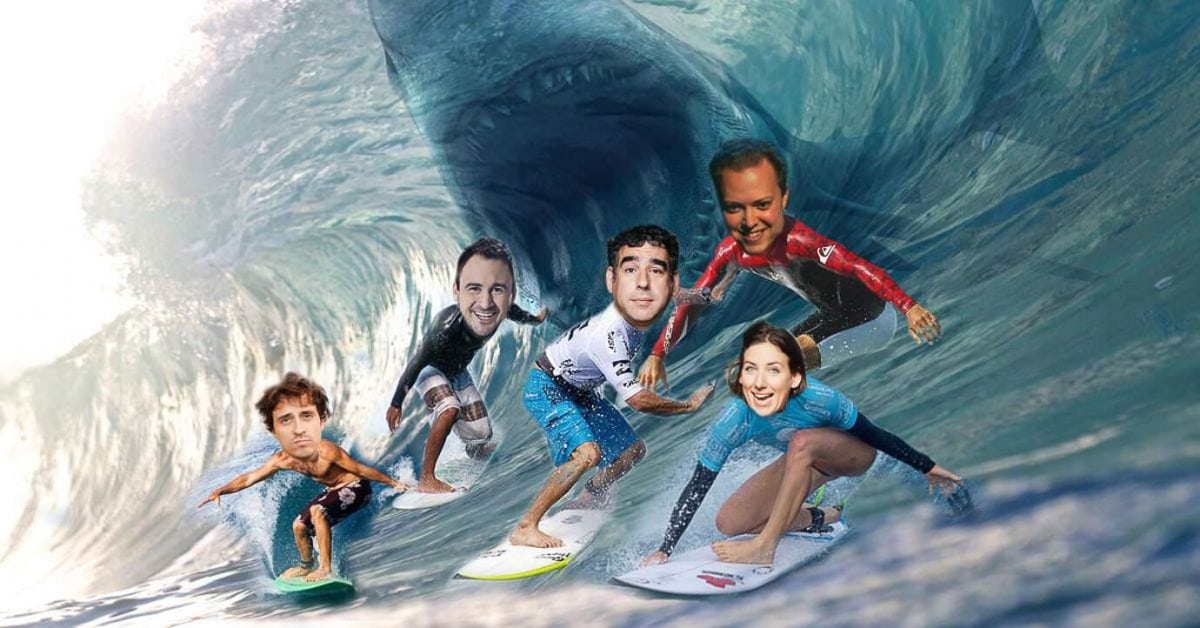 This upcoming Wednesday evening, Comedy Abroad will bring their schtick to Playa del Carmen in support of the Keeping Kids in School (K.K.I.S.) project.
The international comedy troupe will put on three shows: two in Playa del Carmen and one in Paamul.
The first will be held at El Jardin restaurant (20th Ave. btw. 10th & 15th St.) beginning at 7:00 p.m. on Wednesday, March 15 followed by another show at 10:00 p.m. at Lucky Luciano's Restaurant located on the corner of 5th Avenue & 28th St.
Then, on Thursday, March 16, their final show will be held at Restaurante Paamul beginning at 7:00 p.m.
Tickets cost $15 USD ($300 MXN) and can be purchased at the door or via the KKIS tickets website.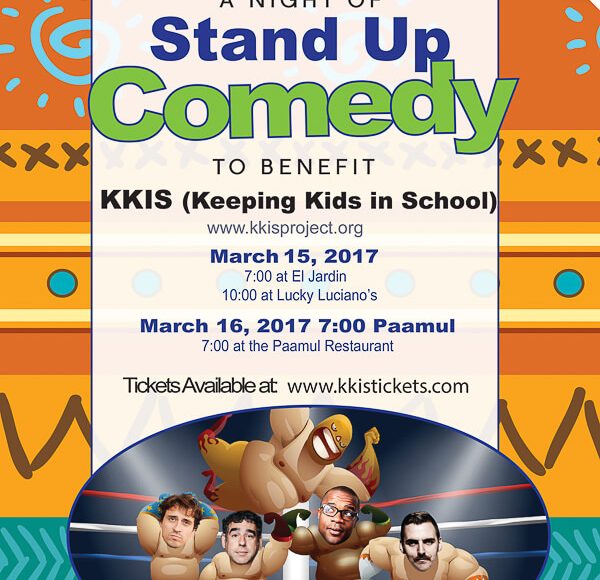 About Keeping Kids in School – K.K.I.S.
K.K.I.S. is a Playa-based organization that helps to keep kids in school by purchasing school supplies for elementary school kids and providing scholarships to high school students who otherwise would not make it through their studies.
Definitely not a laughing matter, but one that a group of international comics has decided is worthy of their support.
And for good reason: since their inception over six years ago, the Keeping Kids in School project has helped over 2,000 local students do exactly that.
Comedy Abroad Goes Playa del Carmen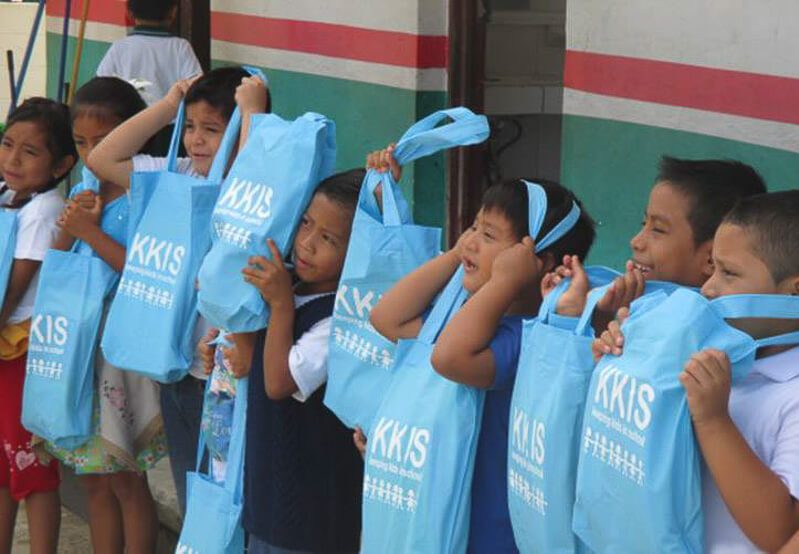 We caught up with Jon Selig, founding funny man of Comedy Abroad, to get a little background on this humorous project with a serious bent.
We had a few questions for this Montreal-based comic and his roving band of fellow comedians.
How did Comedy Abroad begin?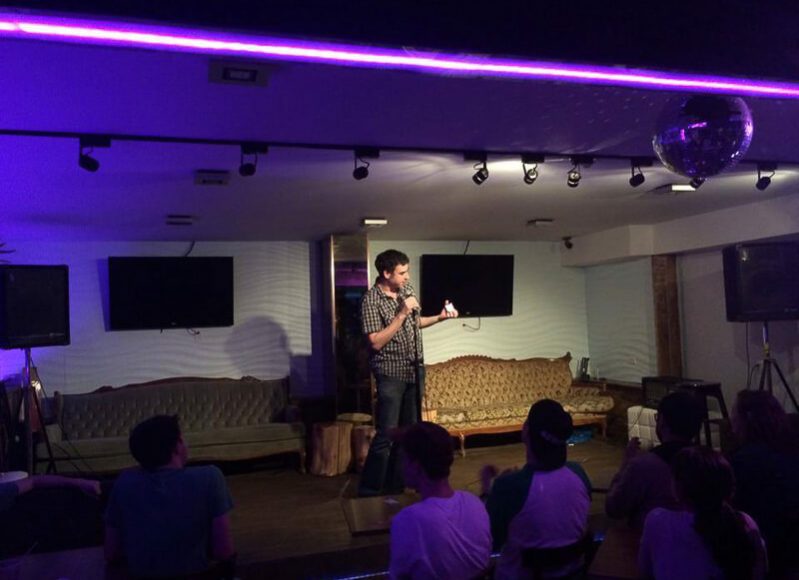 A mid-career crisis & weird dreams, for starters. I had been performing stand-up comedy for less than a year (while dealing with some career dissatisfaction), was visiting Panama, and was at an open mic at a bar on a dock there.
The dock was full of backpackers, travelers & expats hanging out, listening to expats playing the guitar and singing songs.
As a guy who loves to travel, some of my funniest jokes at that point where based on my travels, so I felt they'd make a great audience.
I returned to Montreal and created a weekly standup show for visitors to the city. The show was a success and is still running weekly five years later.
I decided I wanted to move my career away from selling software, and wanted to try performing somewhere for the type of crowd that was on that dock in Panama. With a lack of original, English-speaking entertainment that could bring crowds together for a fun time (how many bad Bob Marley cover bands can one handle?), I reached out to some people who I had met in Nicaragua running non-profits there.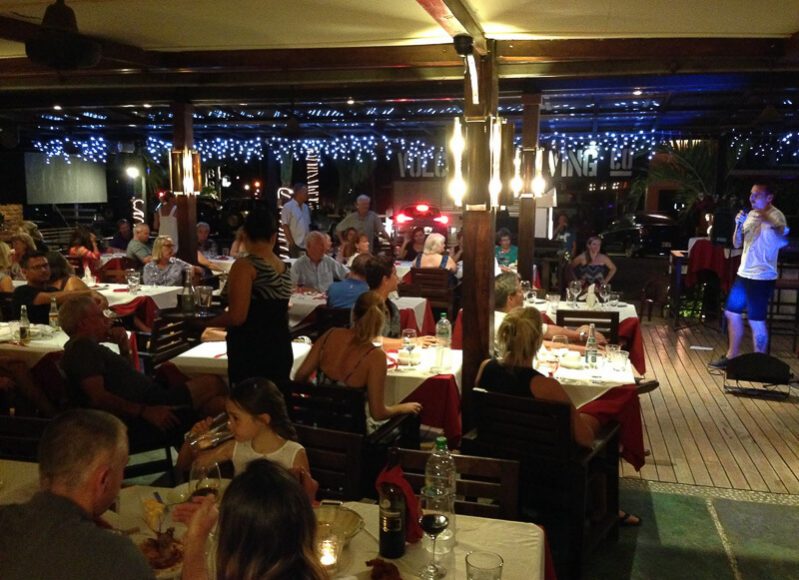 The need in that country is striking. The travelers & expats have considerable means, and I felt that live comedy could help them raise some funds while offering original English-speaking entertainment.
This is our first tour, where we're filming our travels, our shows, and the work of the non-profit partners we're working with.
Comedians have a unique take on new places, and we wanted to capture that. We want our videos to engage travelers, make them laugh, and bring awareness to non-profits helping communities that are impacted by tourism.
How do you choose who you work with?
We seek to partner with registered non-profits in popular tourist destinations. We work with those who have no religious or political affiliation, whose mission is to improve human lives (particularly those helping kids), and who feel they can properly market our comedians in order to raise new funds through live stand-up comedy.
How successful have you been at supporting these causes?
To date, we've raised $21K for 6 non-profits in Costa Rica & Nicaragua.
Why did you choose Keeping Kids in School in particular?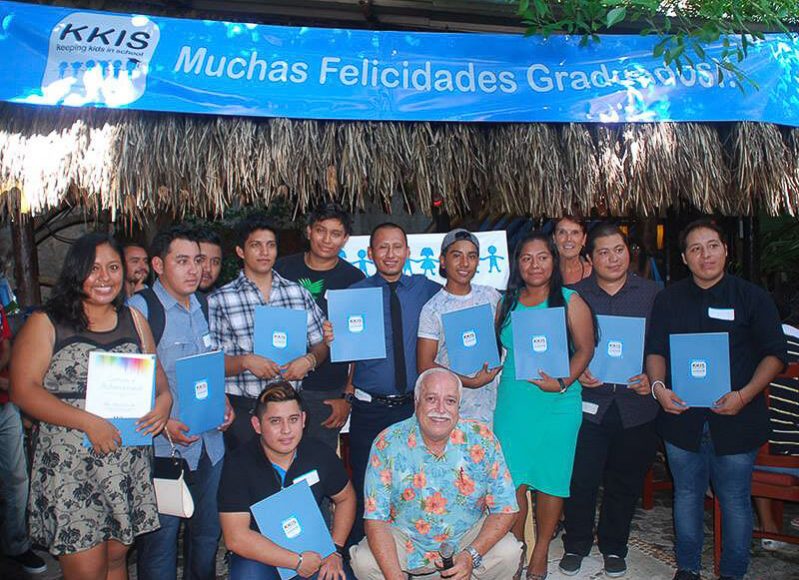 We found the K.K.I.S. online, loved their mission, approached them to partner, and were thrilled they wanted to work with us!
K.K.I.S. was the perfect fit for our mission, as they're enhancing education for kids in a very popular tourist spot.
What would be your pitch to someone about why they should get involved in these types of causes?
It's simple. Tourists and expats–particularly those visiting/living in the developing world–are able to easily take a lot from these communities as a result of the low cost of living.
Nicaragua, in particular, is the 2nd poorest nation in the Western Hemisphere.
Expats and travelers are eating, partying, and surfing all on the edge of extreme poverty. It would be ideal if more of them would at least take some time to learn about local challenges.
It would be far better if they were to volunteer their time or sacrifice a few drinks with umbrellas.
And if they can't get directly involved, the best alternative is to come to a Comedy Abroad show.
Give back, laugh hard in exchange for your support.
We're biased, though.
What role does comedy play in issues of social justice?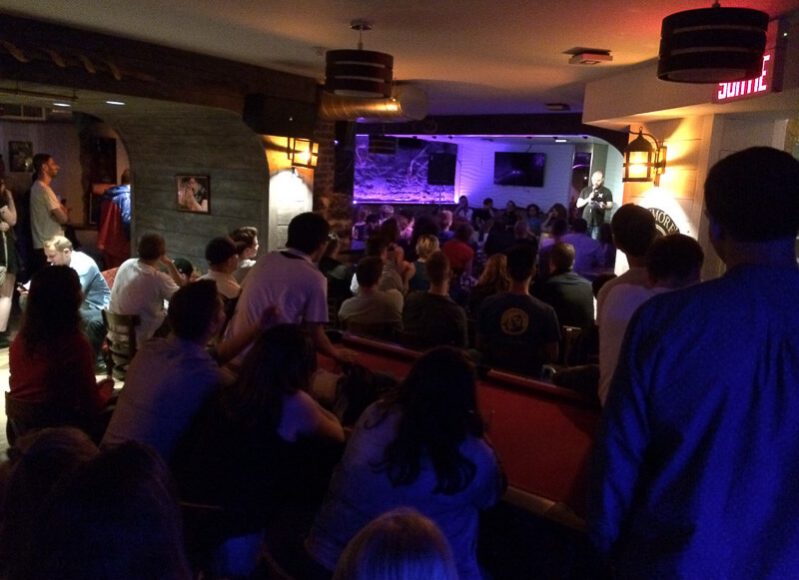 There's a fine line to using comedy as a means to promote social justice. We want people to have fun at shows vs. hearing personal manifestos.
That said, comedy does highlight social issues to those unaffected by them, and underscore the hypocrisy.
Jokes bring awareness to BS that underprivileged groups face.
Who is going to be at the shows in the Mexican Caribbean?
Other than the comics we're bringing, whoever pays a ticket and shows up.
Comics who will be performing in Playa del Carmen include:
Darren Henwood

The only mustachioed, Scottish-accented comic on the tour, Darren's a master comedic storyteller who's performed at Montreal's Just For Laughs festival, Zoofest, and MCs at clubs all over Canada.
Courtney Fearrington

Originally from Washington, DC, Courtney's a 10-year vet of stand-up. Hilarious & likeable can now be found telling jokes & stories at clubs in NYC & now with Comedy Abroad.
Travis Irvine

Based in NYC, Travis is also a journalist, and his pieces have been seen on VICE TV, The Guardian, and Funny or Die.
Jon Selig

Jon's been performing stand-up since 2011. In that time, he's been named to Just for Laughs Zoofest, The Young Guns of Comedy, and has even appeared in a bit on the Daily Show.
Any comical experience involving culture shock while doing Comedy Abroad?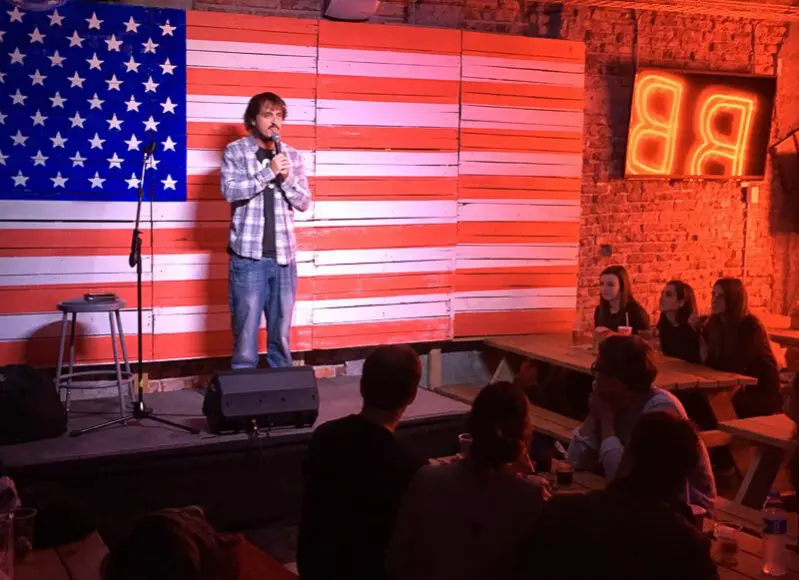 Comedians don't appreciate when their shuttle doesn't pick them up after crossing the Nicaraguan border after dark.
Where You Can Find Comedy Abroad
Show the funny folks at Comedy Abroad some love by following on the Comedy Abroad website, their Facebook page, and on Patreon, where you can also financially support their video creation efforts.
They can also be found on YouTube as well as on Twitter & Instagram: @ComedyAbroad.
See you at the show!
Want to combine your vacation with some giving back to the community?
Our travel specialists can help you find the right organization to fit your interests.
Contact them today toll-free at 888-537-9797!
---
Trending Now
You may also like