---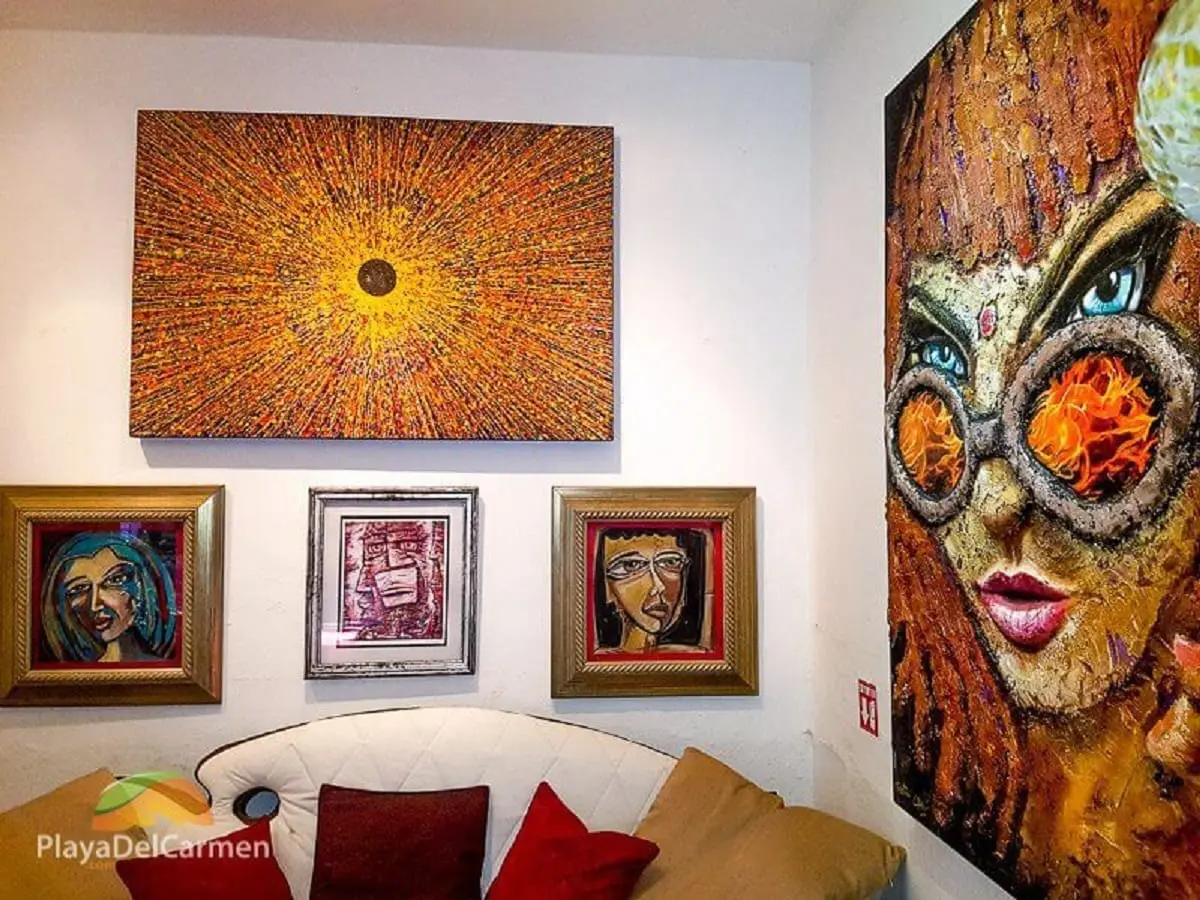 Did you know that there is an international art gallery located in a hidden garden right off Playa del Carmen's 5th Avenue?
Wouldn't you like to combine a visit to the Playa del Carmen beaches with an encounter with some world-class artworks by over 30 different artists?
We thought so.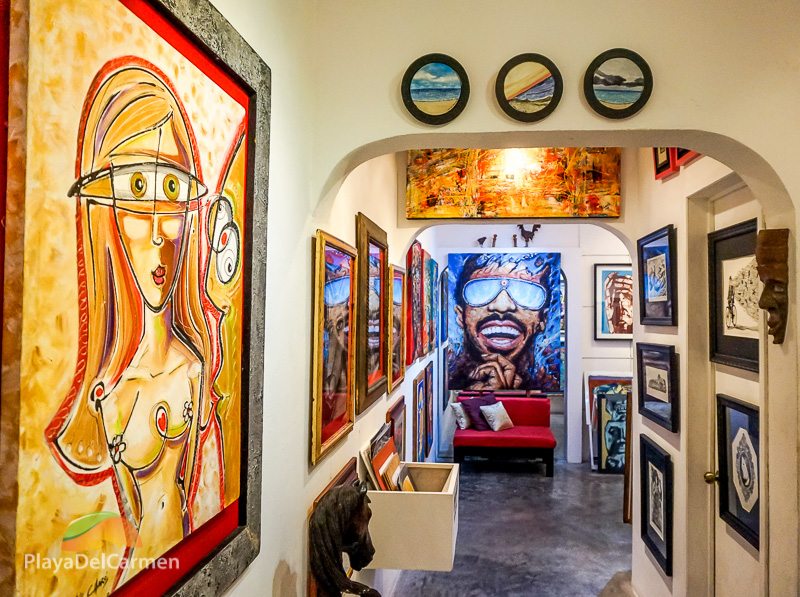 An Art Oasis Hidden in Marieta's Garden
"Begin at the beginning," the King said, very gravely, "and go on till you come to the end: then stop."
― Lewis Carroll, Alice in Wonderland
What if I told you that there is a small oasis extending out from Quinta Avenida in Playa del Carmen, almost hidden amongst the shop-lined pedestrian street's bustle of eager tourists strolling down the avenue?
The place? El Jardin de Marieta, a.k.a. Marieta's Garden.
What if I said that once you take a step inside you'll feel like you've been transported to a magical garden, full of large, beautiful trees providing shade to a quaint courtyard lined with a restaurant, a spa, a unique souvenir shop, and two colorful art galleries?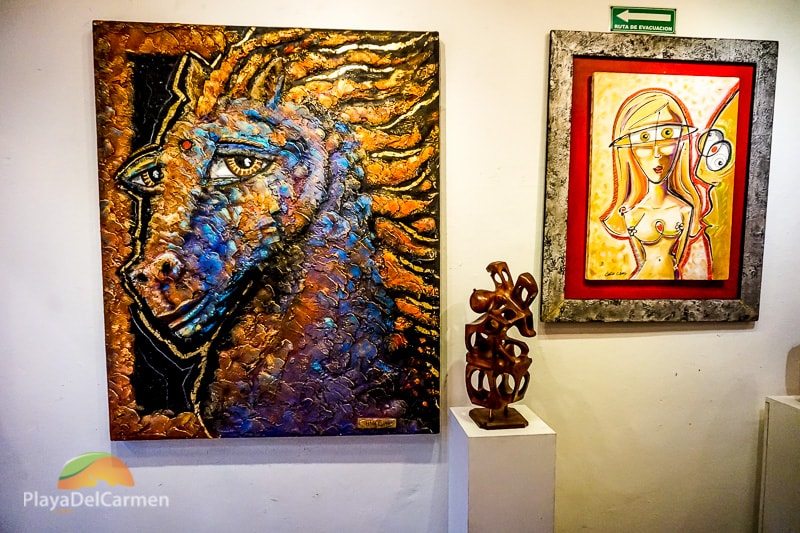 One of those galleries happens to be the Gaston Charo Art Gallery. Formerly known as Art Planet, the gallery is owned and operated by Argentinian-born Gastón Charó (pronounced GAS-tone Char-ROE).
Gaston has been a resident artist of Playa del Carmen for the last sixteen years. In that time, he's seen the once small fishing village expand into a vibrant cosmopolitan mini-city on the Caribbean Sea.
His artwork has taken him all over the region to exhibit his pieces throughout the Yucatan Peninsula as well as international exhibitions in Argentina, Europe, and Central America.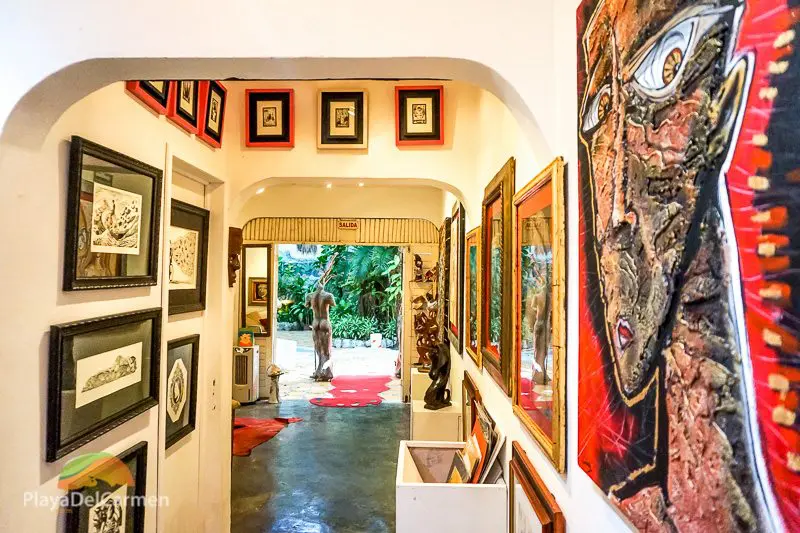 Nevertheless, Gaston is never gone for long before feeling the need to return to his adopted home―to Marieta's Garden―in the Mexican Caribbean.
"I feel very Playense," explains Gastón, referring to the term used to describe the people of many cultures who like Gaston have decided to call Playa del Carmen their home.
The Gaston Charo Art Gallery
Once you've made your way inside this magical garden, your eyes and attention are immediately drawn to Gaston's enchanting gallery.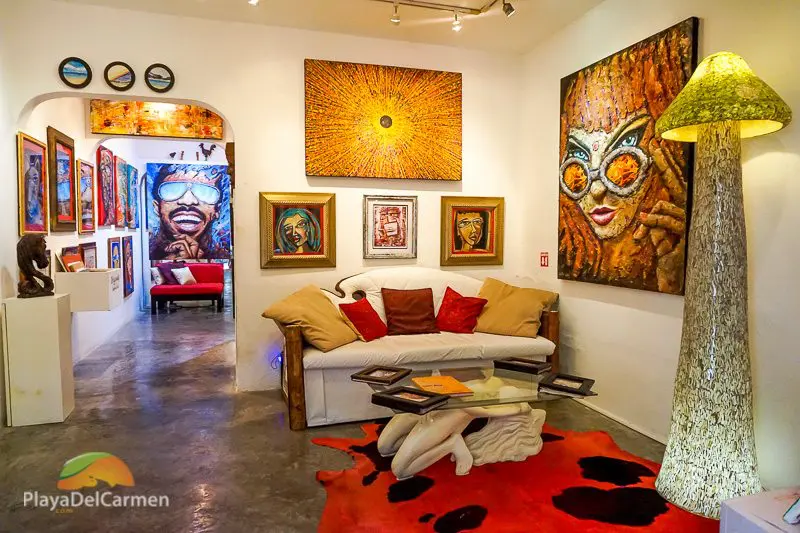 Leading into the artist's lair, a red carpet extends out about 15 feet, welcoming guests inside to visit the vibrant colors and warm atmosphere of this haven for creativity and culture in Playa del Carmen.
Two sculptures stand like mystical creatures, whose antlers reach out to the sky before curving slightly inwards, forming an arch-like passageway into the world of the artist.
Gaston sees the pieces, which he calls Eternal Beings, as a metaphor for the passing of time while simultaneously representing the eternity of being.
Inside, the sculptures are painted with a blue, paradisaical sky, and the organs are comprised of clock pieces.
"Paradise implies an eternal soul, one that evolves but never dies," explains the artist.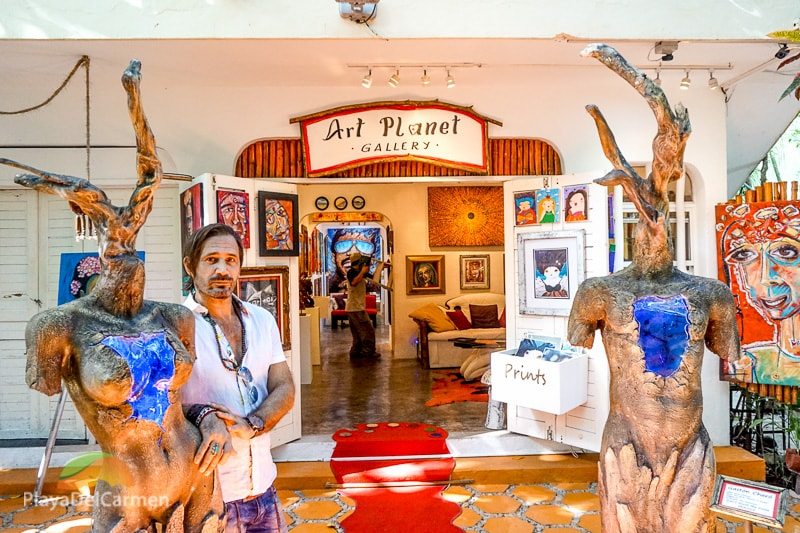 "The place we want to acquire or reach, paradise."
"In reality," says Gaston, "it's already inside of us. And if we are in tune with ourselves, then we take paradise with us everywhere we go."
Nevertheless, no matter how eternal our beings, our bodies remain mortal.
"We also have to realize that we have biological clocks. That's why the organs are made of clock pieces. The two come together to form humans that are eternal beings."
Authentic Playa del Carmen Art
Gaston, who has been operating his gallery for the past seven years, the last twelve months at this location, shares his small but vibrant gallery with other local creative souls.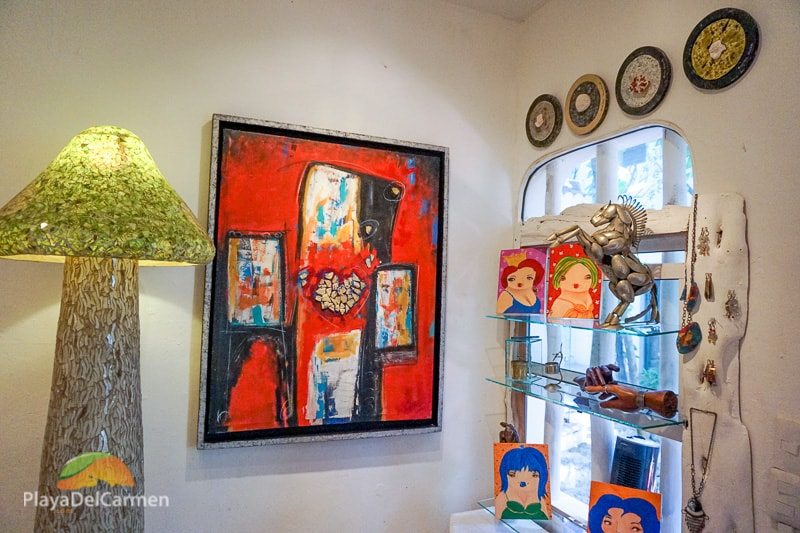 In fact, around 30 different artists exhibit their pieces at any given time of the year.
As can be expected, purchasing art implies a different investment than some mass-produced souvenir at one of the large shops on 5th Avenue. You know, the ones blowing out arctic air from mutant air-conditioning units in order to draw in customers from the Caribbean heat…
Nevertheless, just like he has made his gallery accessible to other artists, Gaston has made art within the reach of all budgets.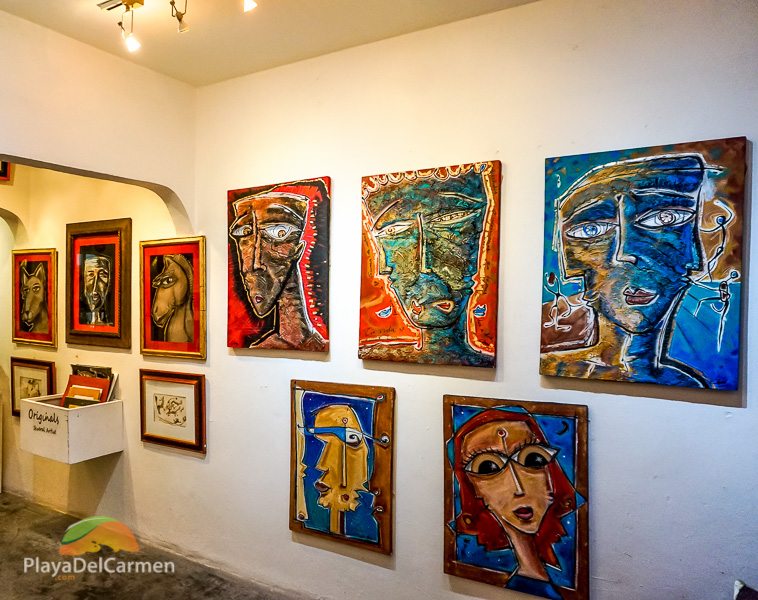 Prices at the Gastón Charó Art Gallery range anywhere from $20 up to $7,000 USD with everything large and small available for purchase in between.
In addition, the majority of the works found in the gallery can be rolled up and easily transported. However, for those who prefer to ship their purchases via Federal Express, he can arrange that too.
So why should you visit the Gastón Charó Gallery on your next visit to Playa del Carmen?
We'll let Gaston answer that.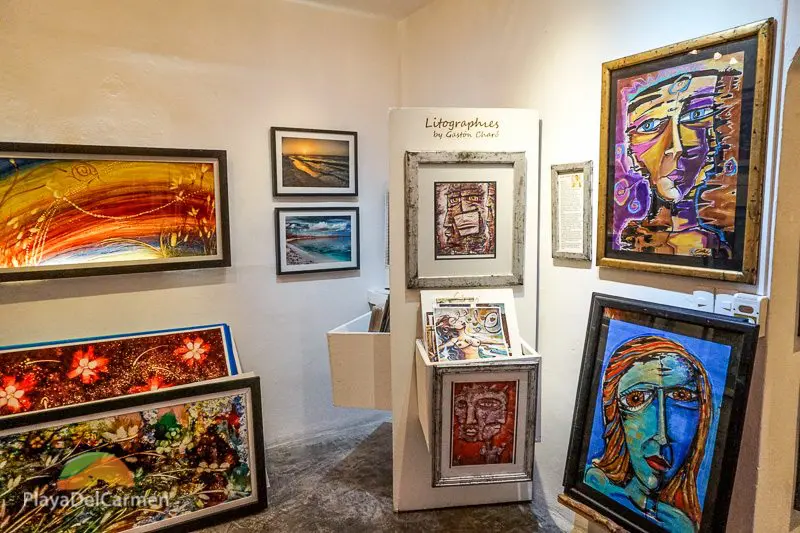 "I offer something completely atypical here in Playa. Something that can't be found anywhere else. So if you're looking for something authentic in Playa del Carmen, this is your place."
The Gastón Charó Art Gallery is located in El Jardin de Marieta, right off 5th Avenue between 6th and 8th Streets. Opening hours are Wednesday through Monday from around 4 p.m. until 11 p.m., Caribbean time.
To get there, all you need to do is begin at the beginning and go on till you come to the end. Or the garden.
Looking for other Playa del Carmen shopping ideas? Make sure to check out our blog post on 5th Avenue shopping tips!
Wherever you start, the travel specialists at PlayaDelCarmen.com are there for you from the beginning to the end of your journey. We're based in Playa del Carmen and are always available to make sure you enjoy the best possible experience an eternal being can desire.
For more information, contact us toll-free at 888-537-9797 or via our social media channels!
---
Trending Now
You may also like