10 Awesome Playa del Carmen Souvenirs & Gift Ideas
---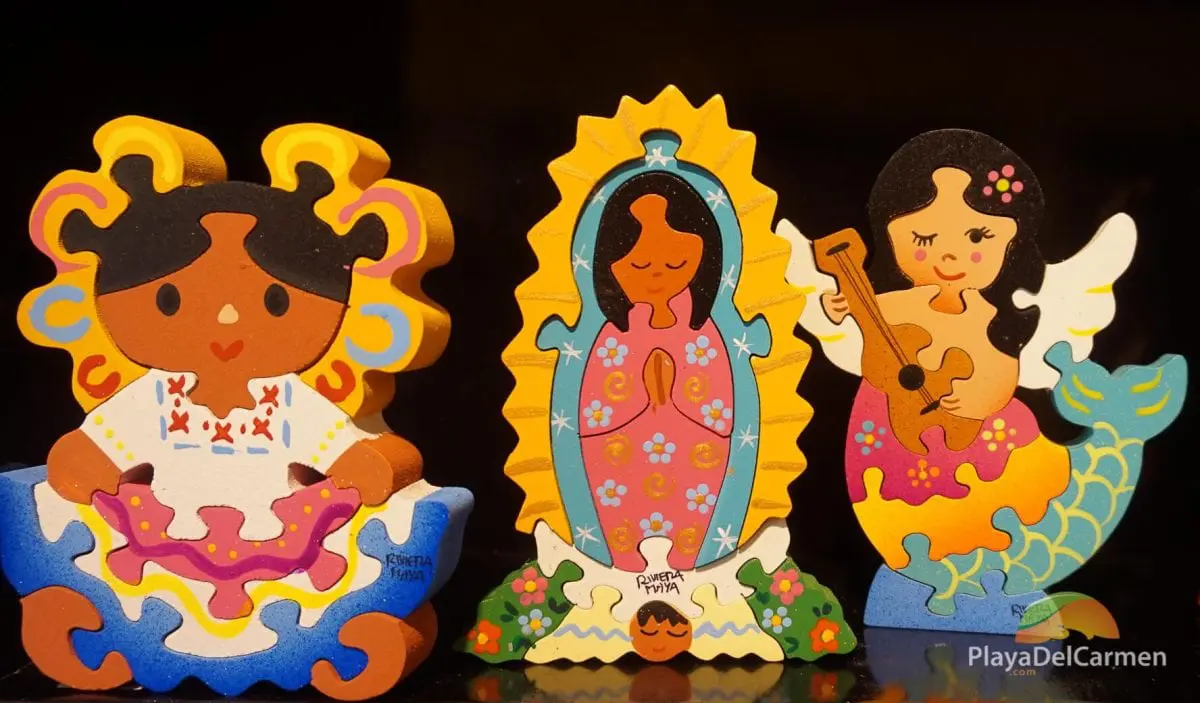 You know you have to at some point.
Shopping. Gifts. Souvenirs. Memorabilia.
Call it what you want, it's a fact of life — and of any and all vacations.
And anyone who has ever been to Playa del Carmen knows that 5th Avenue shopping is an adventure.
Most stores offer up the same over-priced, imported goods.
Plus, many of the shops offer up the same international brands you would find in New York, Toronto, Berlin, or Tokyo.
10 Wonderful Souvenirs & Gift Ideas
But beyond those big international brands and big shiny sombreros you can find on every corner, it's also possible to find a few gems.
Places that offer up unique, mostly local ware that aren't available at every other souvenir shop that also claims to be a tequila factory.
It's your opportunity to think global and act local, supporting the local mom and pop shops and national chains that make Playa del Carmen what it is today.
Here are some of our favorite places.
#1 Caribbean Puzzle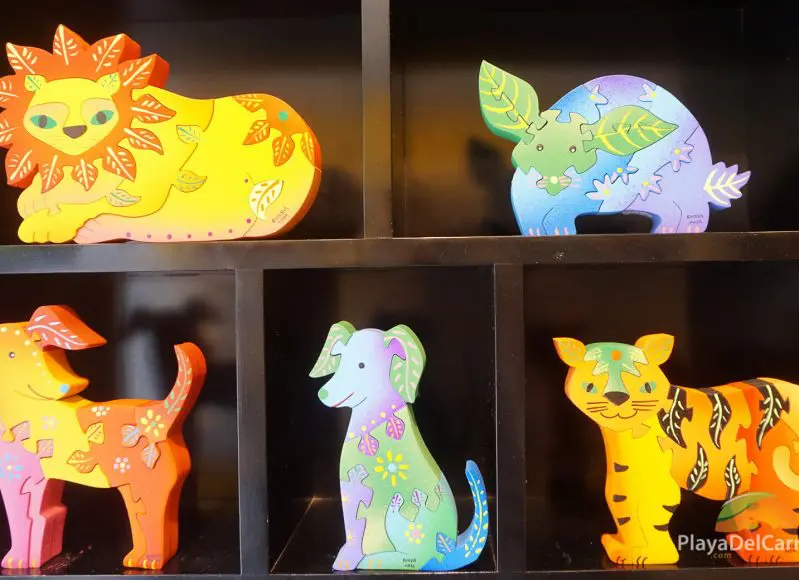 First and foremost on the list of present-worthy peeps are the lil' ones.
After all, the last shall be first and the first shall be last.
One of the best places to give yourself the gift of giving by stimulating the brains of those tikes is at Caribbean Puzzle.
Using recycled wood, these proudly made in Mexico puzzles are less of a challenge as they are an eye-candy tribute to the creativity and beauty of Mexican folk art.
With two locations along 5th Avenue, these small and easy to carry puzzles make a great gift.
---
#2 La Milagrosa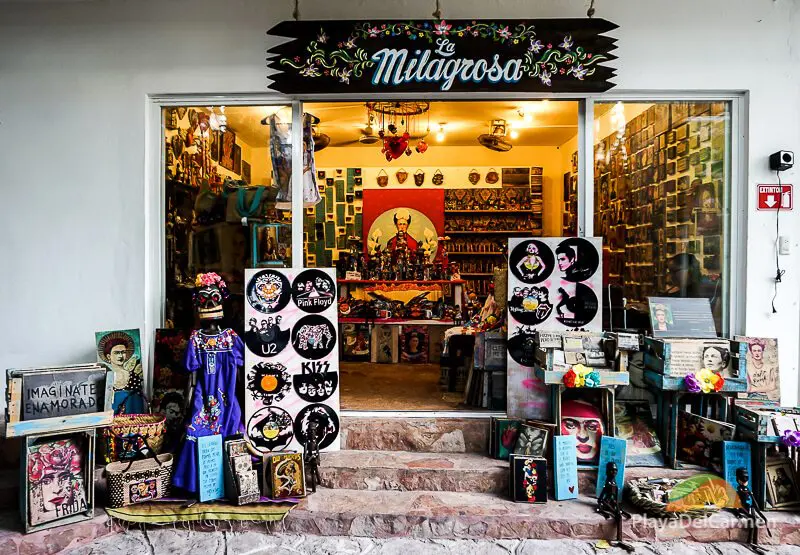 Long before an army of Frida Kahlo pictures, paintings, and kitsch keychains invaded the newfound stands along 5th Avenue, La Milagrosa had already established its presence in the beautiful oasis known as El Jardín de Marieta, a.k.a. Marieta's Garden.
La Milagrosa sells an array of pop culture goodies with mostly Mexican motifs.
Their creative crates (yes, they put everything in those painted hipster fruit crates) are full with great gift ideas for those left behind suffering the demoralizing grind of daily routine.
---
#3 Gaston Charó Art Gallery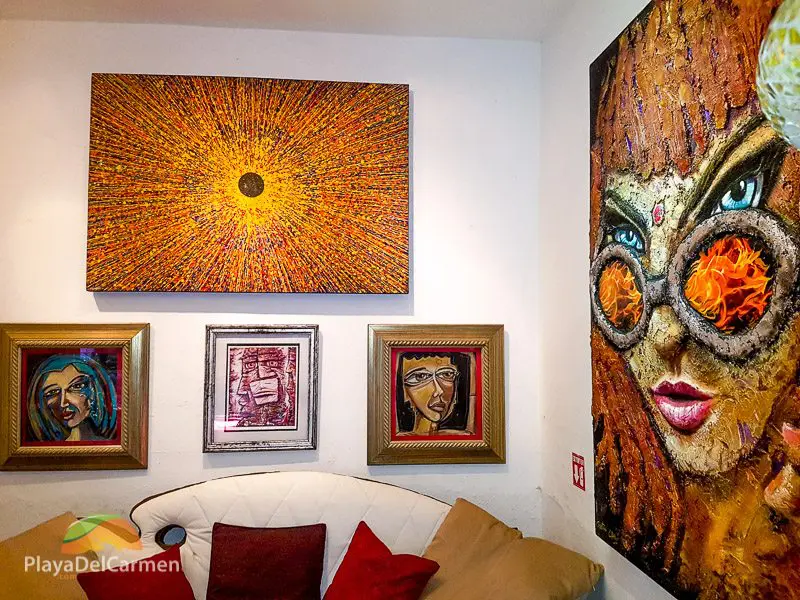 The Gaston Charo Arty Gallery is located in the same wonderful garden as La Milagrosa.
This small but engaging art gallery hosts many of the impressive works of the gallery owner himself as well as a host of other pieces by a number of other local and international artists.
With prices that range from "only for rich people" to "hey, I could swing that," Gaston makes art accessible not just for yuppies.

---
#4 Candle Boutique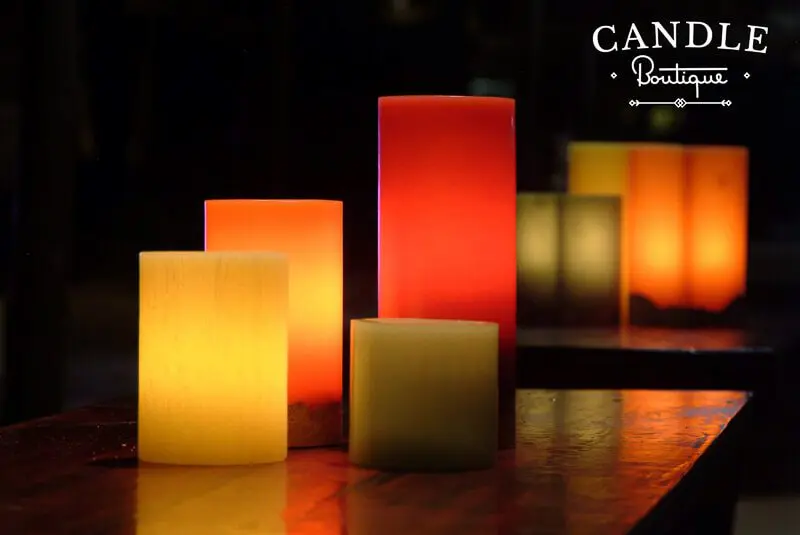 Candles.
They look nice. Candles definitely smell nice.
They are relaxing and provide a perfect ambiance for romance or relaxation.
But then there are candles and then there are candles.
At Candle Boutique you won't find those smelly Hallmark candles or those illuminated Virgins of Guadalupe, but you will find unique, creative, and inspiring wax-based creations.
Hand-made and creative.

---
#5 Ah Cacao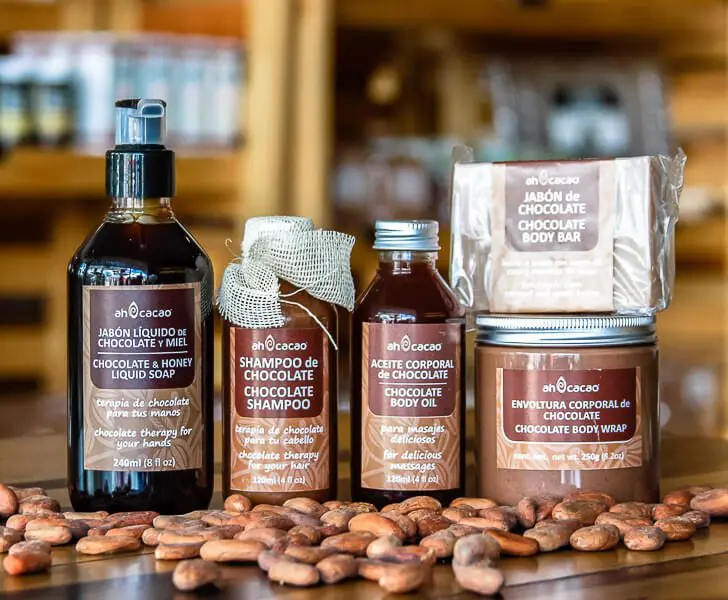 Ah, cacao.
Not everything is Starbucks.
These places may not serve up pumpkin-spiced latte, but that's a good thing.
Ah Cacao is a locally-based coffee shop that serves up an array of quality coffees, chocolate-based products, and pastries.
In addition to all those goodies you can enjoy in one of their several shops located along 5th Avenue, Ah Cacao also sells a number of great cacao and coffee-based products.
From shampoo and moisturizers to oils and raw cacao, you can find some unique gifts to soothe the soul at this local java shop.

---
#6 ¡Ay Güey!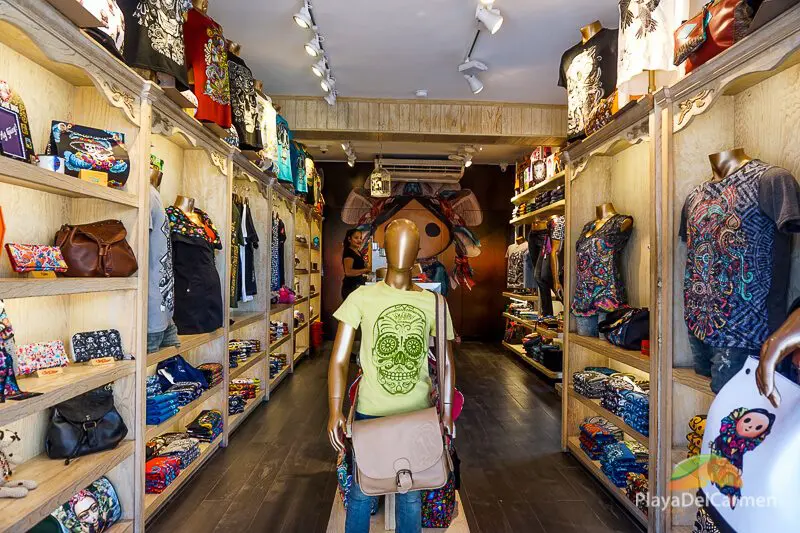 ¡Ay Güey! is a unisex clothing store with a lot of style.
Selling an array of t-shirts, blouses, handbags, and knickknacks, ¡Ay Güey! puts the cool back into shopping.
This hipster-friendly shop takes popular Mexican culture and stylizes it on their creative prints and accessories.
While most of the products are for women, they have a nice selection of colorful men's t-shirts.

---
#7 Kin Mayab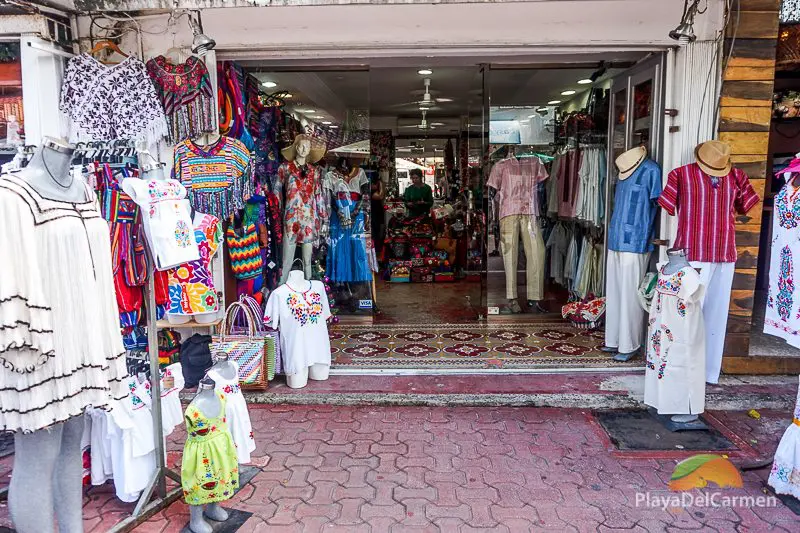 Speaking of clothes…
A lot of grace and elegance can be found in the stylish garments of the Yucatan Peninsula.
From guayaberas and huipiles (blouses) to hats and handbags, Kin Mayab offers shoppers a select array of quality local clothing options.
With vibrant colors and quality cloth, Kin Mayab has both casual and formal summer wear to keep you looking all fancy as you sip on that aged tequila.

---
#8 Mexican Amber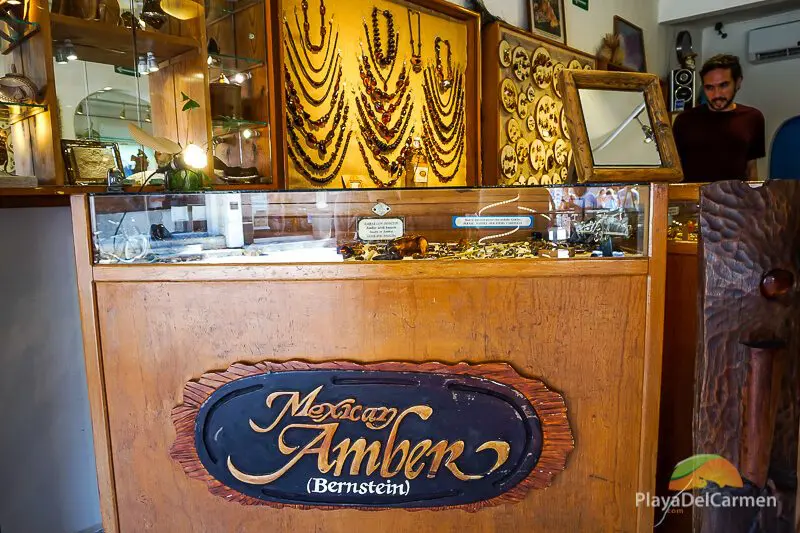 You may not think that fossilized tree resin makes a great gift idea, but then you have yet to see the quality jewelry at Mexican Amber.
This small amber and silver shop on 5th Avenue has a wide selection of beautiful pieces that could make a great gift for that special someone.
The pieces here may be a touch on the pricey side, but hey, why do you think they accept credit cards?
No map available. Located on 5th Avenue between 4th and 6th Streets.
---
#9 Perla Negra Swimwear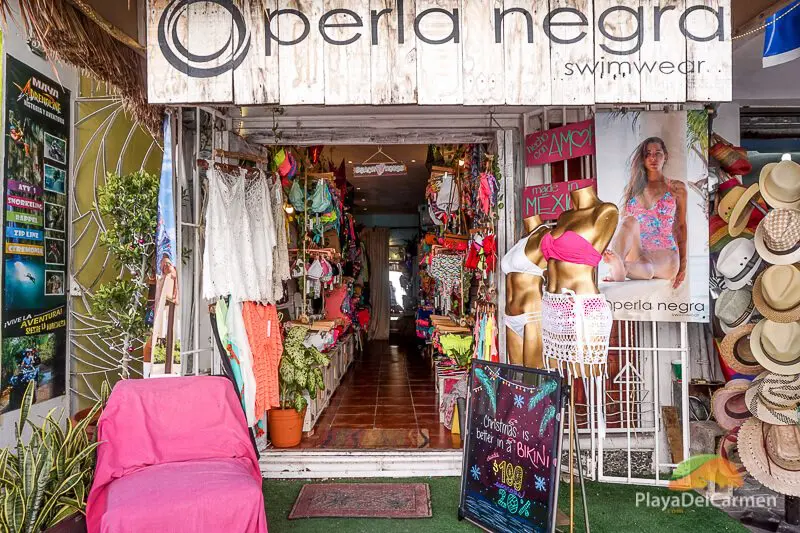 A cool new bikini to show off on a Playa del Carmen beach?
Check!
Perla Negra swimwear is a hip little bikini shop located just steps away from the white sand beaches and blue hues of the Caribbean Sea.
This bikini store offers chic, made in Mexico designs that will look stunning on you as you how off with that awesome selfie stick that you never leave home without.
Don't forget to purse your lips!
No map available. Located on 4h Street between 5th and 10th Avenues.
---
#10 El Jaguar Dorado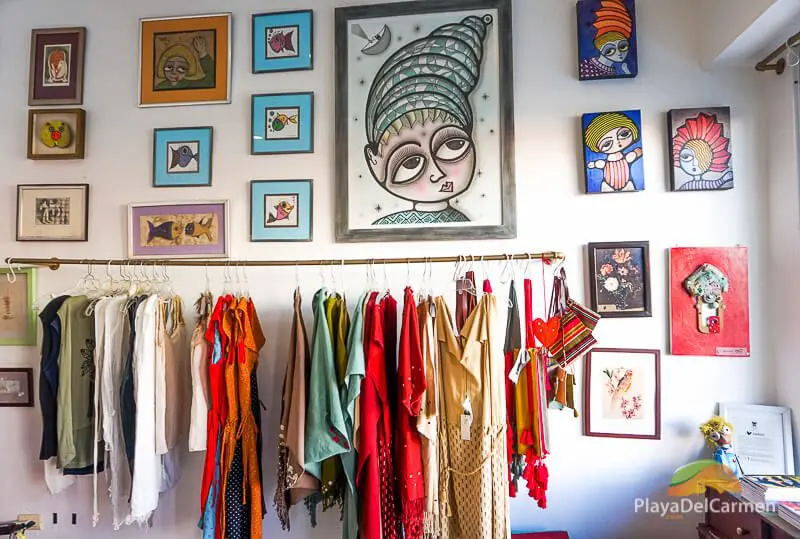 Last, but definitely not least.
El Jaguar Dorado is a local design and embroidery shop that puts out some unique pieces of accessible art.
This workshop and store has been producing quality pieces since 2004, and is comprised of more than 25 artists working together to create and share their culture and creativity.
Or put in their own words:
"We speak with threads, sing with threads, smile with threads, laugh with threads, cry between the threads… We spin our stories."
Want to support the local art scene?
El Jaguar Dorado is for you.

What about you?
Where's your favorite place to shop in Playa del Carmen?
Let us know in the comment section!
Forget Miami! Ready to book a shopping spree to Playa del Carmen?

Our travel specialists are stylish fashion divas with all the best shopping tips!
Contact them today toll-free at 888-537-9797!
---
Trending Now
You may also like