Your Guide to Catholic, Symbolic & Legal Marriages in Mexico
---
Want to have a destination wedding but unsure how to get legally married?
We often hear that getting legally married in Mexico is very complicated and not worth the extra hassle.
Well, the truth is that, YES, there are extra steps to follow and hoops to jump through, but it can be made simple and we can help!
There are 3 Types of Marriages
Legal / Civil
Catholic (can also be legal)
Symbolic
To get legally married in Mexico you need to follow a few steps.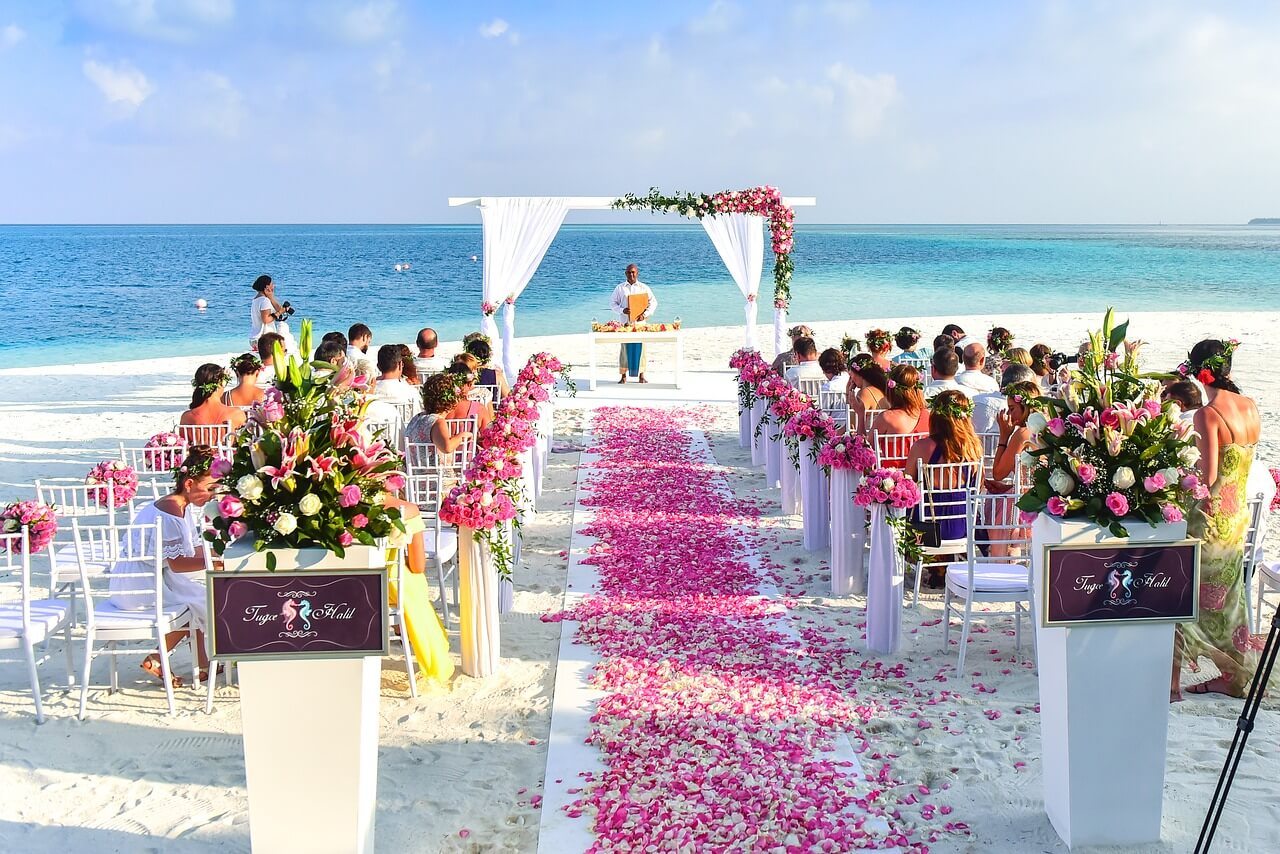 If you're looking to getting married in the Riviera Maya including a wedding in Playa del Carmen, Tulum, Riviera Cancun, Puerto Morelos, Cozumel Island, Puerto Aventuras, and Akumal… this post has you covered.
Is a marriage in Mexico legal in the U.S.?
Yes, by following the steps below, your marriage in Mexico will be legal in the U.S., Canada, Europe and the U.K.
Legal Marriage in Mexico
These are the Mexico marriage laws for U.S. citizens. It also applies to Canadians, British, and Europeans.
We've covered all the marriage requirements for Mexico in this post.
So, time for a destination wedding? Excited yet?

How to Legally get Married in Mexico
Arrive at least 3 days prior.
You must be at least 18 years of age.
Have valid passports and tourist visas.
Have necessary papers if Catholic marriage. (See below)
Have 4 witnesses (and their passports and tourist visas) or get witnesses here.
Get Blood Tests done.
Apply for marriage application at city hall.
Get married 🙂
Get marriage certificate legalized.
Step 1 – Arrive 3 Days Prior
Arrive at least 3 days prior to your wedding day in order to fill out the paperwork and complete the requirements. The process is pretty easy if you are both single. If either of you has been divorced, you do need extra paperwork.
Step 2 – You Must be 18 Years of Age
Both future spouses need to be 18 years of age for destination weddings. 🙂
Step 3 – Valid Passport & Tourist Visas
Chances are your passport is valid if you got your way into Mexico. Tourist visas are given to you at the airport by the customs agent when you pass customs. Keep these 2 documents together in a safe area…. like your hotels' safety deposit box 😉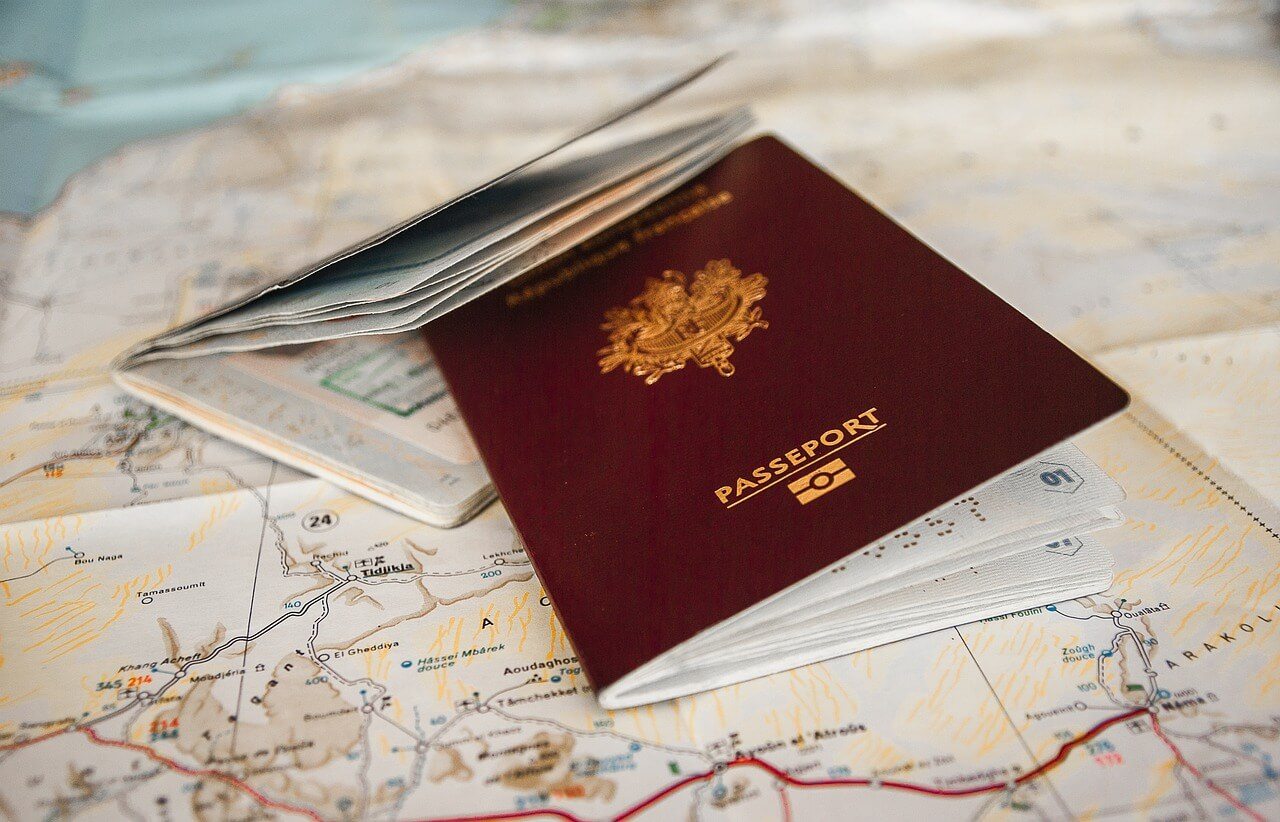 Step 4 – Have Necessary Papers if Catholic Marriage.
Scroll down to the Catholic Marriage area of this post for details on these papers.
Step 5 – Your Witnesses
They require at least 4 witnesses for your marriage. It can friends or family, it can also be the bartender, waitress or concierge. As long as 4 people are there to witness your marriage you're good-to-go.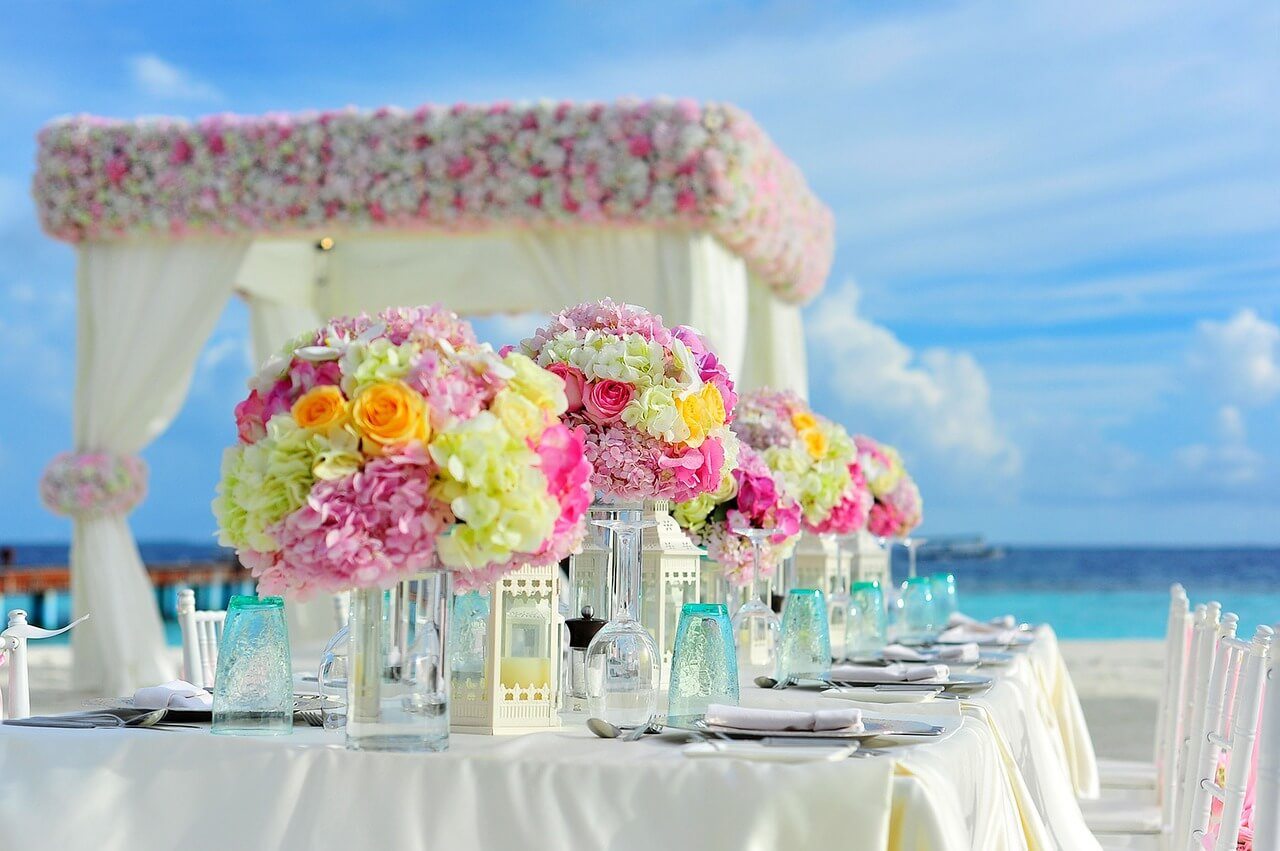 Step 6 – Get Blood Tests Done
Blood tests must be performed in Mexico and they will test for STD's and other requirements. Any local clinic can do them (cost is roughly $40USD), or if you prefer, a nurse can come to your resort (condo etc.) to draw the blood but this incurs extra fees. Results are generally ready within 24 hours.
The results of the blood tests will need to be certified by a local doctor.
Step 7 – Apply for Marriage Application at City Hall
You must present all results, copies of passports etc. and fill out the marriage application at city hall.
All forms will be in Spanish so get ready. Need help with all of this? We can be your wedding planners 😉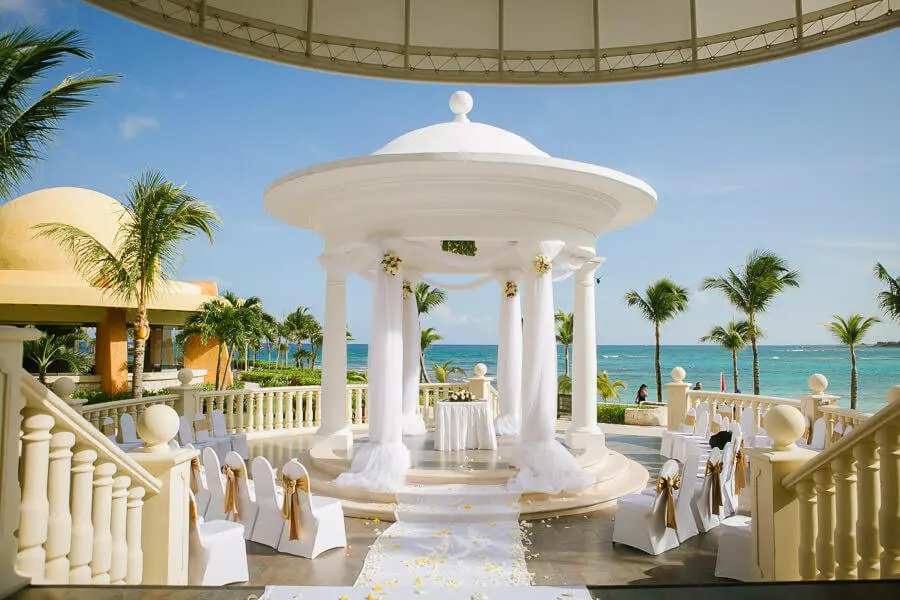 Step 8 – Get Married!!!!
The actual wedding ceremony will be performed by a Mexican justice of the peace. This can be at city hall, OR at a location of your choice (extra fee unless included in wedding package at the hotel).
How much does it cost to get married in Mexico? $800 – $1500 USD is the bare minimum which only covers the ceremony.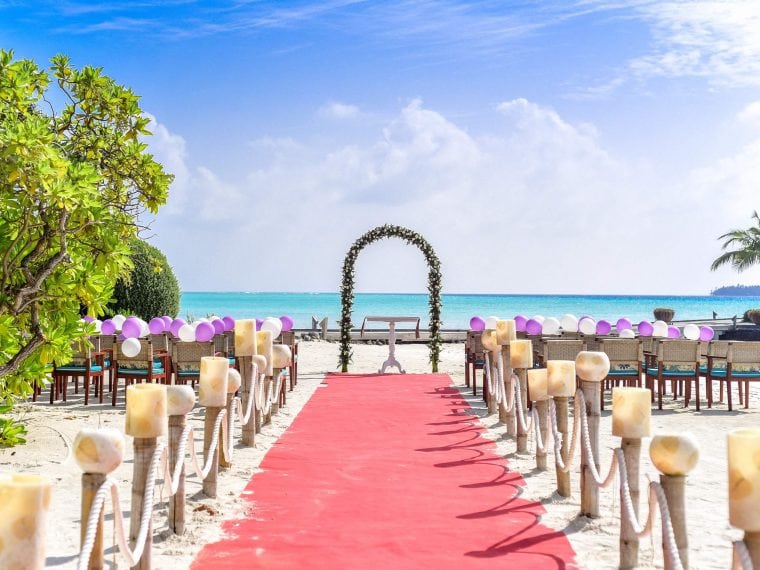 Step 9 – Get Your Marriage Certificate Legalized
Your marriage certificate will then need to be legalized in Mexico so that you can apply for it to be legalized in your home country. This process may take a month or so.
Legal wedding / Civil wedding can also have a Religious Ceremony unless it is LGBTQ. In order to have a Catholic Ceremony, you will have also have a few other pre-requisites (see below)
My Tips
Legal wedding packages in Mexico will include most fees and your wedding coordinator will assist you with these steps.
See our list of the top wedding packages for the Riviera Maya. We also wrote about the average cost of a destination wedding.
If you are thinking of having your wedding at an all-inclusive or venue outside the hotel you may want to contact our wedding team at PlayaDelCarmen.com to help you with the process.
Catholic Marriage
If you're looking for a Catholic ceremony you'll want to consult your parish priest for assistance.
Both the future husband and wife will have to provide the following:
Scanned copies of your baptism,
Scanned copies of your communion and/or confirmation within the Catholic church
In the case that one person is not Catholic, you will need a special permission, consult your parish priest as to how and if you can obtain this paperwork.
You will need to attend the Pre-Cana marriage preparatory program provided by your church. Once completed, certificates will need to be provided to the church in Mexico.
Your local parish will then approve your marriage and this approval will need to be sent to the parish here in Mexico where you plan on getting married.
Symbolic Marriages
In the case of a symbolic ceremony, you will likely be getting legally married in your home country either before or after.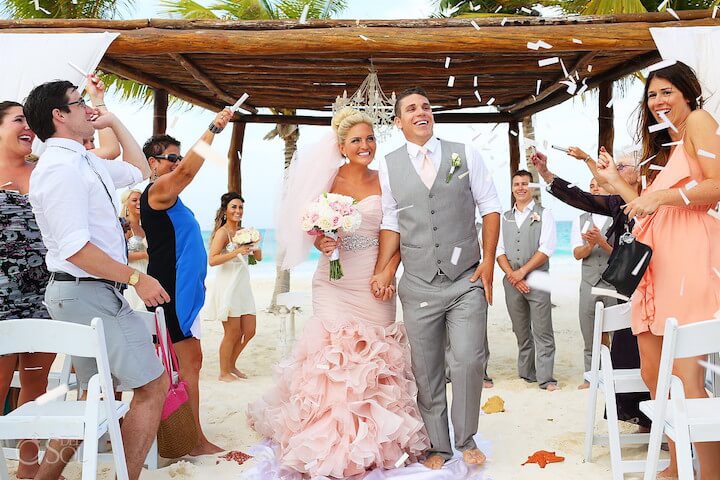 For symbolic marriages, no special paperwork is needed but you will be asked to fill out a form with the details of both.
In most cases, you are asked to arrive at least 2 days prior to your ceremony to revise the details of the ceremony and specifics.
You can bring your own officiant in many cases, but clear this with your wedding coordinator prior to arrival.
Need Some Help?
Would you love some help getting your destination wedding organized?
Our wedding planners at PlayaDelCarmen.com have organized 100's of weddings.
We know destination weddings inside and out 😉
Deciding on the type of marriage.
Helping you choose between the 80+ hotels
Booking & organizing your group (flights and hotels)
Negotiate the best group deals on your behalf
From start to finish we've got your back. Call us at 888-537-9797 or weddings@playadelcarmen.com.
Learn more about our wedding services here.
Useful Resources
---
Trending Now