6 Best Playa del Carmen Markets for Food, Handicrafts, Art & Fashion
---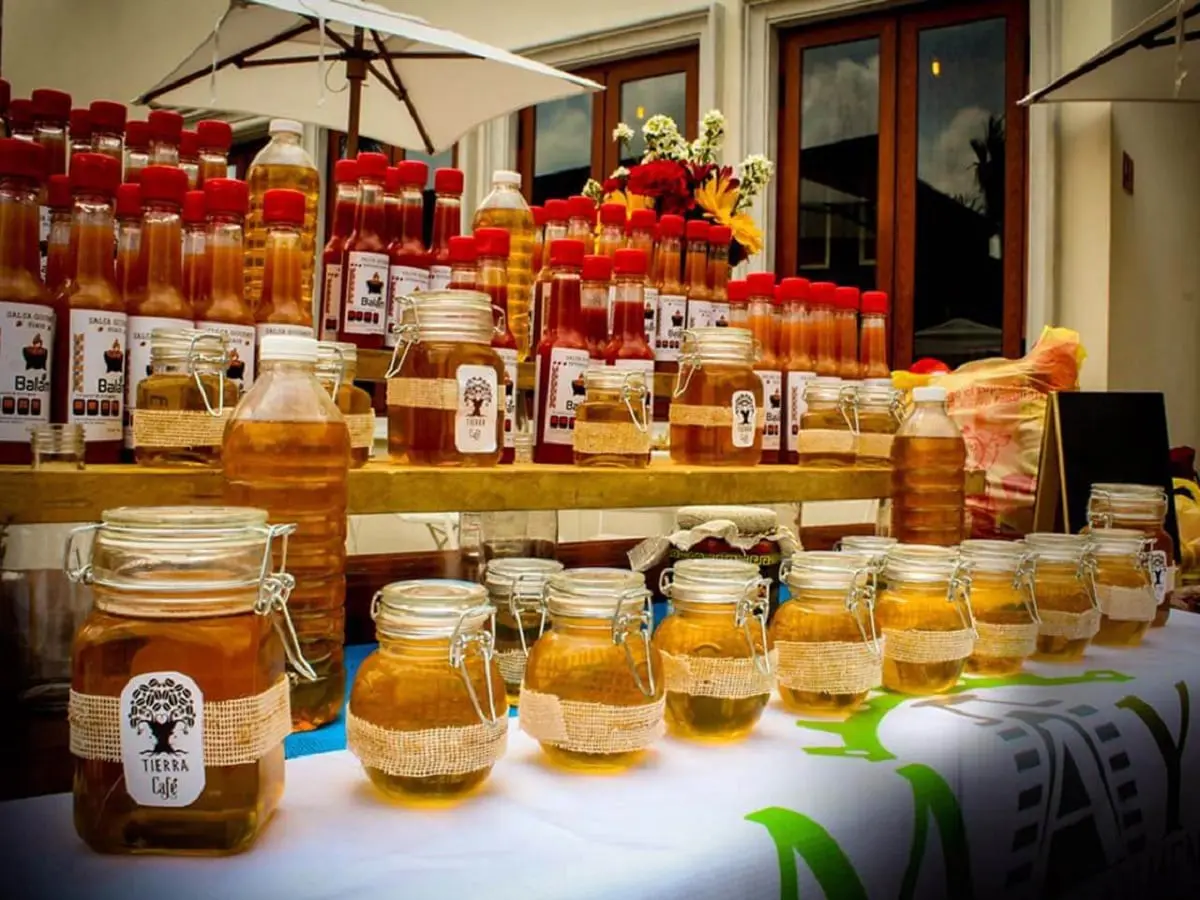 I love markets.
In fact, I love markets and I hate shopping.
Weird that.
What draws me to Playa del Carmen markets is the authenticity, the creativity of the people investing in their own dreams and businesses.
Markets usually have a surprising array of quality products, often times much more fresh and superior than what you would find at a grocery store.
I also like the connection to local.
Real people, real products.
7 Playa del Carmen Markets
Being the cosmopolitan city that it is, Playa del Carmen shopping is not just about the big chains and the chic boutiques.
This beautiful town on the beach has its fair share of markets.
Curiously enough, the market the town lacks is the one usually associated with Mexico.
You know, the one with the butchers in one section, the fruit and vegetable stalls in another, and a mix of handymen, handicrafts, sweets and plastic imports from China all in one.
However, we do have these gems.
---
#1 EL PUEBLITO MAYAKOBA FARMER'S MARKET
El Pueblito Mayakoba is wonderful space created within the Mayakoba eco-resort development, which also houses four 5-star hotels: Fairmont Mayakoba, Rosewood Mayakoba, Banyan Tree, and the newly opened Andaz Mayakoba.
Likewise, Mayakoba is also home to El Camaleon, the only Latin American golf course included in the PGA circuit.
El Pueblito, which translates as "little village" is the new heart of Mayakoba and is just 15 minutes north of downtown Playa del Carmen.
A recreated village square with chapels and shops situated around the central gazebo, El Pueblito is the venue par excellence of an increasing number of events and activities, including the El Pueblito Cooking School, Thursday night cinema under the stars, and the weekly Farmer's Market.
WHEN: Sundays from 11:00 a.m. until 3:00 p.m. (subject to change)
WHERE: Mayakoba eco-resort
MORE INFO: El Pueblito Mayakoba
EL PUEBLITO MAP:
---
#2 EL ÁRBOL PLAYACAR MARKET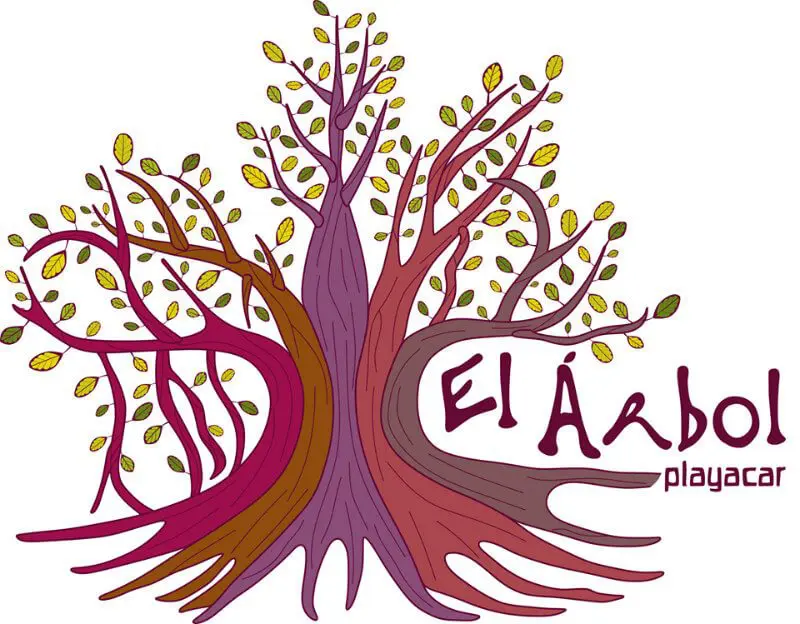 "El Arbol Playacar is a place that exists in harmony with nature in a sustainable manner."
This self-description accurately describes this warm and friendly space located in the gated residential area of Playacar.
The property is home to La cocina del árbol, which offers up delicious vegan fare and fresh bread throughout the week, as well as the International School, a community garden, rental spaces for events and workshops, and of course El Arbol Playacar Market.
The market is a soothing environment of music, meditation, food, and of course a diverse array of healthy, organic products.
Be sure to check it out on your next trip to Playa del Carmen.
Your inner spirit will thank you.
WHEN: Saturdays, 10:00 a.m. until 3:00 p.m.
WHERE: Tulum Avenue, Local 6. Playacar Fase II.
MORE INFO: El Árbol Playacar
EL ARBOL PLAYACAR MAP:
---
#3 PARQUE LA CEIBA TIANGUIS
For those who are unfamiliar with Parque La Ceiba or La Ceiba Park, it's one of my favorite refuges in Playa del Carmen.
I also included it my list of top 10 things to do under $10 dollars.
Ceiba refers to a large and beautiful species of tree considered sacred by the Maya.
This park is as small in size as it is big in heart and beauty.
Moreover, it's a hub of art and culture in Playa del Carmen.
Workshops, free movies, an awesome cafe, and of course, the weekly tianguis.
The word tianguis derives from the Central Mexican language of Nahuatl and means "open-air market".
That's what you'll find here every Saturday, just that you'll be under the shade of this mini-jungle located just blocks from downtown Playa del Carmen.
WHEN: Saturdays, 11:00 a.m. until 6:00 p.m.
WHERE: La Ceiba Park, corner of 60th Avenue and 1st Street South
MORE INFO: Parque La Ceiba
PARQUE LA CEIBA MAP:
---
#4 EL JARDIN DE TODAS MARKET
This great market has strong backing from a very powerful idea: bartering.
Organized by the Red de Trueque Solidaria (Solidarity Bartering Network), this eco-market promotes the need for people to support each other without the need for money.
In the words of the network, "It's the satisfaction of the needs of others that benefits all. [It] puts the human being at the center and as the ultimate purpose of the economy; a more organic, harmonious and sustainable relationship between humans and their environment."
And that's the spirit of what you'll find at this wonderful space of respect and exchange.
Aptly, this weekly market of handmade goods and organic products is located at a community center known as the Jardin de todas, a.k.a. the garden for everyone.
Come one, come all.
WHEN: Fridays, 9:00 a.m. until 12:00 p.m.
WHERE: Jardin de Todas, 80th Avenue and 3rd Street South
MORE INFO: Jardin de Todas
JARDIN DE TODAS MAP:
---
#5 COCO BEACH ECO MARKET
Coco Beach Eco Market claims to be building community through food.
As someone who loves to eat, there's no quicker way to my heart than through cuisine.
You'll find that here and much more at this cool little market located at the Les Alizes Condos at Coco Beach.
This is a great place to go to stock up for the day or week with some really quality products.
Plus, you'll be helping to build a big, beautiful community.
WHEN: Fridays, 9:00 a.m. until 11:00 a.m.
WHERE: Les Alizes Condos, Flamingo Ave. and 46th Street
MORE INFO: Coco Beach Eco Market
COCO BEACH MAP:
---
#6 DAC
DAC sort of doesn't deserve to make this list.
Sort of.
It's not a market like all the others.
In fact, it's more supermarket than tianguis or Farmer's Market.
But…
DAC is the closest market you'll find in Playa del Carmen to an everything-in-one-place market outside of the big chains like Walmart, Mega or Chedraui.
This is the place to go for imports you normally wouldn't find anywhere else as well as a trove of delicious goodies such as fresh fruits and vegetables as well as cheese and cuts of meat.
Plus, it boasts a great restaurant which made our list of top 10 breakfast restaurants in Playa del Carmen.
Well worth the visit, especially if you're here for more than a few days or are simply looking for a tasty place to eat.
WHEN: Open daily from 7:00 a.m. until 10:00 p.m. (Sundays until 2:00 p.m.)
WHERE: Corner of 30th Avenue & 20th Street
MORE INFO: DAC
DAC PLAYA DEL CARMEN MAP:

*Note: Market hours are subject to change. Check the Facebook page of the respective market before going.
Ready for some organic fun and a basket of handmade goodies?
The PlayaDelCarmen.com travel specialists are like shopping buddies and a personalized concierge all rolled into one.
Call them toll-free at 888-537-9797 and start planning your escape, er getaway, today!
Feature image courtesy of El Pueblito Mayakoba
---
Trending Now
You may also like