5 All-Inclusive Tips for the Best Playa del Carmen Wedding
---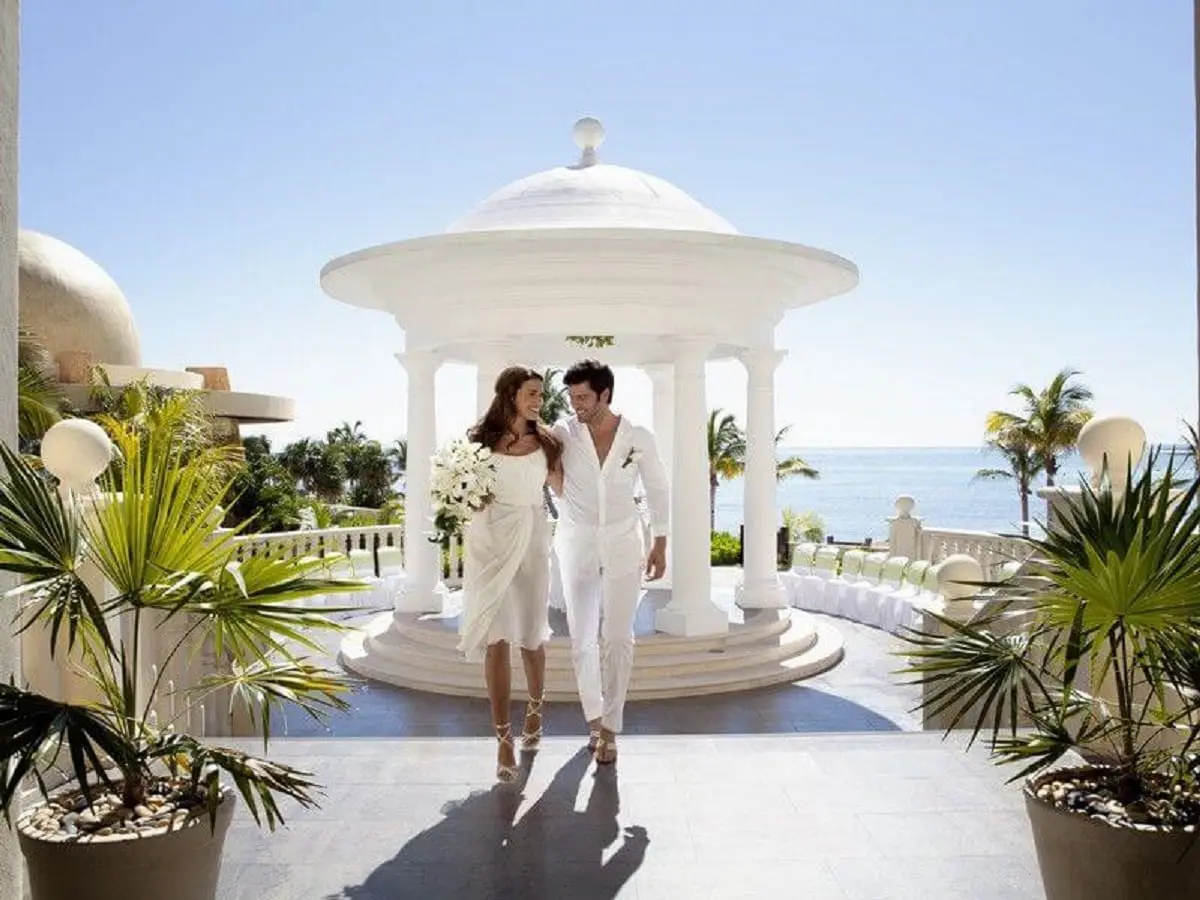 Having your Wedding in an All-Inclusive Hotel is the perfect way to celebrate your special day.
Whether you're planning an intimate ceremony with just a few friends and family, or going for a full-on extravagant event with hundreds of guests, choosing an all-inclusive will most certainly take the stress out of the planning and give you the opportunity to enjoy your day to the fullest.
Here are my 5 tips to have the best All-Inclusive Playa del Carmen Wedding.
Tip #1 Make friends with your Wedding Coordinator!
All-Inclusive Hotels offer wedding packages which will provide you with everything you need, including a wedding coordinator.
They will be happy to help with not only the usual wedding requests, but also any special requirements you may like. This is something they do day in and out, so don't be afraid to ask for 'something different'. I'm sure they will be more than pleased to make your dreams come true, if humanly possible.
Remember, you want to have the best relationship possible with your wedding coordinator, she's the person who could make or break your big day.
Coordinators are not all created equal. That's why our Playa del Carmen Weddings team work with select hotels because they have the best wedding coordinators in Playa del Carmen.
Tip #2 – Get to Know Your Wedding Hotel
If you want to be the Hostess with the Mostest, then here's where to start.
Prior to booking, research everything there is to know about the hotel. You'll want to make sure that the hotel will cater to yours and your group's needs.
You'll want cover the basics about your hotels services and installations.
Here are a few questions you should ask:
What are the Available Room Types?
Check out room categories and upgrade options. You want to make sure you have the best possible room category available (you're the bride!!!) and what rooms are going to be available for your guests.
If you have little ones, check what the policies are for children, as this can vary depending on the resort.
What are the Restaurant Options?
Are there buffet and a la carte options? If so, how many? Buffets are great for those yummy breakfasts and informal afternoon lunches.
A la carte dinners are the perfect opportunity to get dressed up and experience some fine dining.
Will you need reservations for the a la carte restaurants?  Group bookings? Some resorts will accept small groups; however, I've had brides ask me for reservations for 20+ which just isn't possible unless booking a private event.
What Activities are Available?
Find out what activities are on offer for adults and for kids. Bike rides, beach volleyball or water aerobics, there should be something for everyone! There are a ton of awesome activities in Playa.
How about evening entertainment? Will your group love to watch evening shows or want to dance away to some live music on the beach with a few cocktails?
With so much available, make sure you find out everything there is to know so you can take full advantage of the services on offer without having to spend any extra money.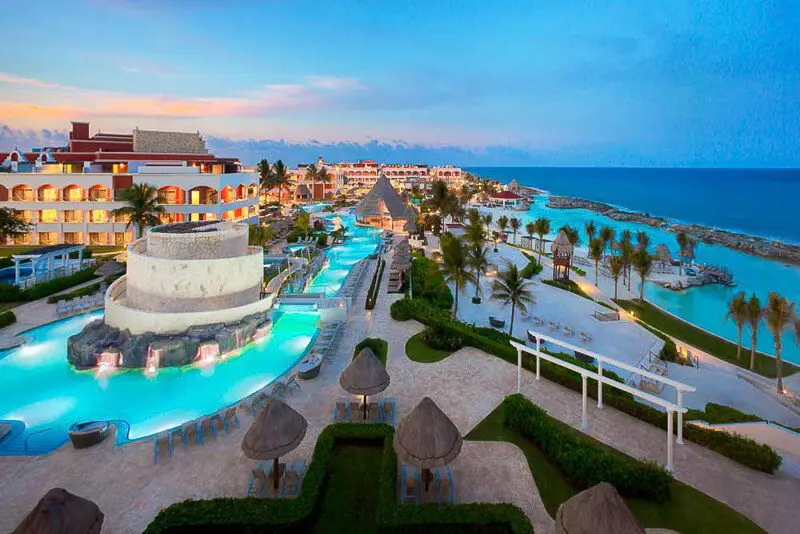 Tip #3 Spa services
In Playa del Carmen we have some of the best Spa facilities in the world.
Treatments are not included in the all-inclusive package, but it's worth spending a little extra to indulge and pamper yourself during your stay.
Here are my suggestions to make the most out of your spa experience;
Manicure and pedicure – Perfect for the bride to be!
Mum and daughter spa day
Wedding day hair and makeup – Tip; Some Hotels will also offer a "trial" service so you can test out styles before your wedding day.
Couples massage – This is a great idea for after your Wedding day. Ask about what packages are available, some include amenities like Champagne and chocolates! Yummy!
Book your Spa, hair and makeup appointments early.  Your guests will want to look their best too, so make sure they know where and when to book.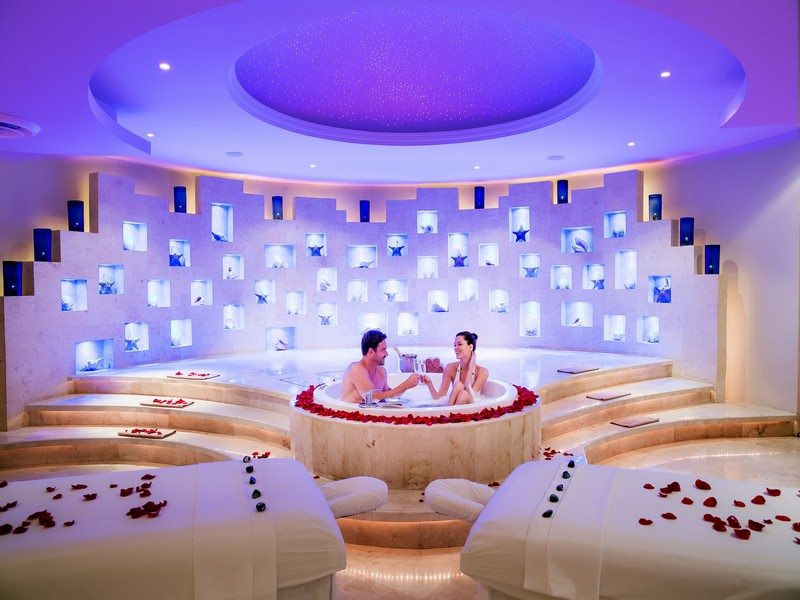 Tip #4  Backup Plan!
Most hotels have 'Plan B' should you be unlucky enough to be potentially taking your vows in the middle of a thunderstorm.
Speak to your coordinator about what the options are in the event of bad weather. Do this BEFORE your wedding day, so that you don't have a stressful decision to make hours before your ceremony.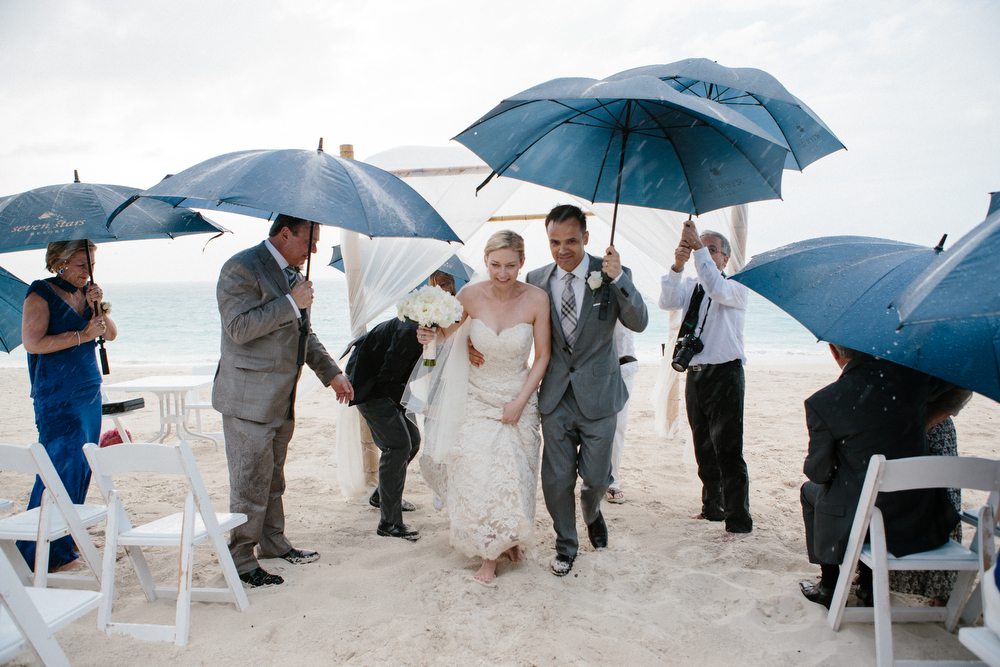 Tip #5  Combine your destination wedding with your honeymoon!
You've already chosen one of the best places in the world to have your wedding, why not stay a bit longer and have your honeymoon here too!
Family and friends can stay for the Wedding, then you can stay on and enjoy time as newlyweds together. Check out next week's blog where I will be featuring the top 15 Playa del Carmen Honeymoon ideas!
For the ultimate stress-free Wedding, choosing an All Inclusive hotel is not only the smartest, cost-effective choice, it will be one of the best decisions you'll make.
Need Help?
Want to talk to a real, live, friendly wedding coordinator that can help you organize your destination wedding?
Call our wedding team at PlayaDelCarmen.com at 888-537-9797.
We actually live in sunny Playa del Carmen and know these hotels inside and out.
Or, learn more about our destination wedding services here.
---
Trending Now
You may also like