How to Avoid Destination Wedding Scams in Mexico (2020)
---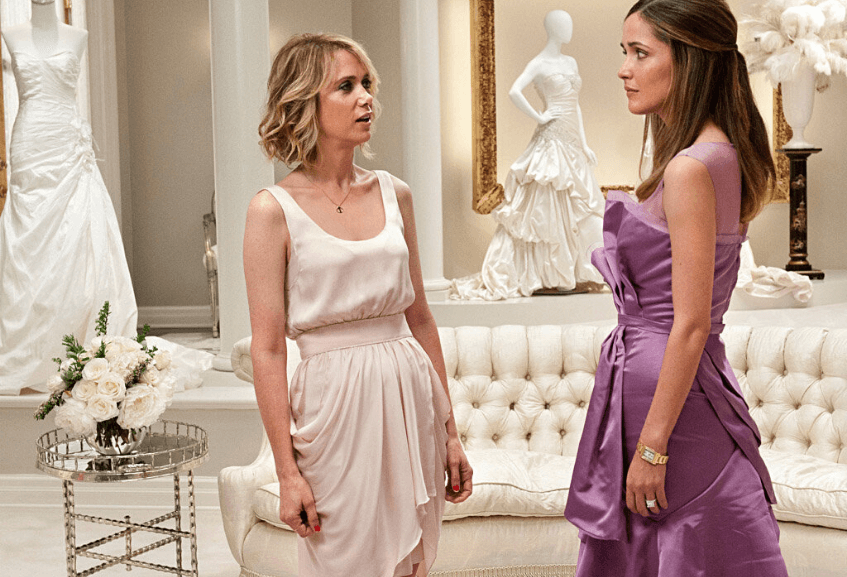 *…Wedding scams in Mexico!?  😫…"What's that about"!? *
Imagine trying to organize your wedding in Mexico from afar…
Then,  imagine the person you put your trust in to "help you" was a bullshitter. Things could go south very quickly.
Here at PlayaDelCarmen.Com, our wedding planners have organized 100's of weddings.
Our reviews attest to that.
That's why when we hear or read about something  'wedding scam' related it breaks our heart.
We know how much this day means to you.
Fear not! I'm here to silence those inner alarms bells and bring you peace of mind.
How to Avoid Destination Wedding Scams in Mexico
---
I'll guide you along the step-by-step process of how to choose the best, most trusted, and reputable coordinators/wedding vendors in Mexico.
First, I should note that the vast majority of destination weddings are as dreamy as you imagine…
It's only a teeny tiny percentage (and I'm talking 0000.01%) of couples (without the right knowledge) that fall victim to fraudulent promises online.
Psst…breathe easy, I wouldn't let that happen to you. 🙂 
So, before you scratch your dream Mexican wedding from the planning board entirely I will say this…you do have the power to protect yourself. 
Here's how: 
1. Who Are We (PlayaDelCarmen.Com)?
You may be wondering who the hell we are?
Good job! Do that research!
We are PlayaDelCarmen.com. Our Wedding Planners specialize in planning all-inclusive resort weddings.
We cover the Riviera Maya (Cancun, Playa del Carmen, Tulum and surrounding region).
3 Things You Need to Know
1. WE'RE LOCAL
We're American and International wedding planners living in Playa del Carmen (at the heart of the Riviera Maya).
2. YOU'LL SAVE
Our services are free. No booking fees + get exclusive, unpublished deals.
3. BUDGETS RULE
From simple beach weddings to lavish venues, your budget is always respected.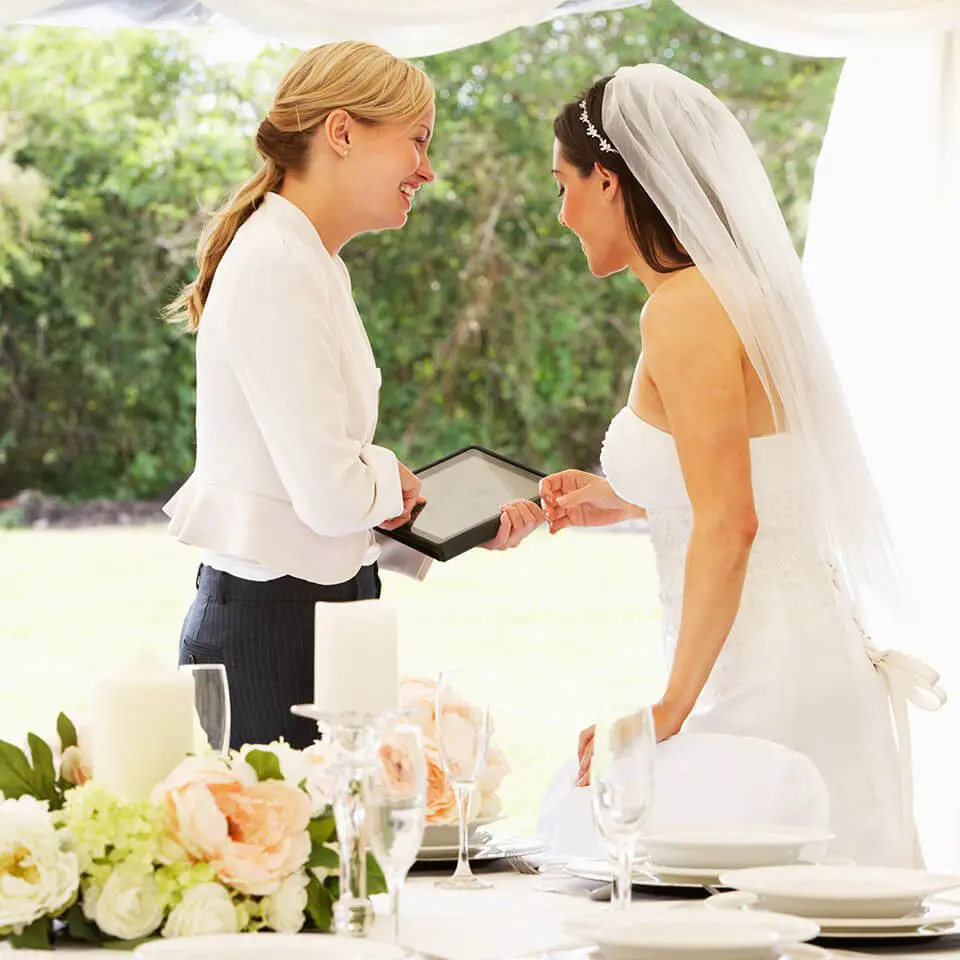 We plan 100's of special events in the region each year and know the hotels, packages, vendors, and rules better than anyone.
Our reviews really do speak for themselves, but if you are still unsure give our weddings team a call on our toll-free number 888-537-9797 or email us at weddings@playadelcarmen.com
2. Family or Friend Recommended
Let's be honest, it can be hell planning for a wedding when everything does go right.
Not to mention trying to plan it alone from afar. 🙄 
To ensure no detail goes overlooked and that everything runs smoothly, you need an experienced and trustworthy coordinator on your team.
But for some poor souls, not in-the-know, and without a trusty coordinator, things can go very, very wrong.
It could be a no show photographer, a vendor scam, or even a money stealing wedding planner that could ruin your plans.
Photographers
Now… I should note that these guys are one to watch!
You can pay a hefty deposit, then on the day, they aren't there.
Imagine calling and calling and your photographer is unreachable. Panic sets in.
No professional evidence to prove that this glorious and lavish occasion actually happened!?
Or perhaps they show up but never send you the results, prints, or digital photos.
What's a big day without a photographic record?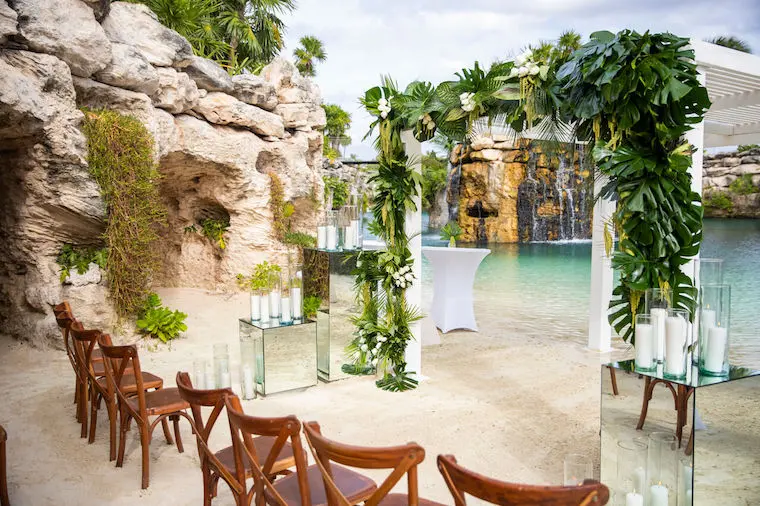 The Dress
Maybe you're a bride-to-be on the prowl to save a few bucks?
You've found a legit-looking online boutique that offers free shipping. Win!  Or is it?
Your dress may not show up on time.
Or that beautiful strapless gown shows up and the lace isn't ivory but more of a pee colored yellow and the seams are glued together instead of sewed.
Or you call and try to get a refund for the dress that never arrived.
There are many ways a wedding vendor can scam you, but you can take steps to protect yourself.
The first and most basic step is to work with vendors that trustworthy friends and family recommend.
By doing this, you'll likely avoid hiring vendors set on ripping you off if you know someone who hired them and liked the final results.
If you decide to work with someone who hasn't been hired by anyone you know personally, ask the vendor to connect you with former clients so that you can independently verify their credibility.
3. Hire Coordinators/Vendors with Physical Offices?
A virtual assistant is acceptable, but not a wedding planner.
Hire coordinators/vendors with physical offices.
Why?
Because they're established businesses. 🙂
Here at PlayaDelCarmen.Com, all our wedding coordinators work out of our office based here in Playa del Carmen,  which can be found just off Constituyentes.
It's where we do all the admin to coordinate and bring your special day to life.
The only time we work out of the office is to show the couple's around hotels (site inspections), locations, and to introduce them to different wedding vendors.
Oftentimes, the people that fall victim to scams have found someone they don't know online that has essentially conned them into believing they can plan their wedding successfully.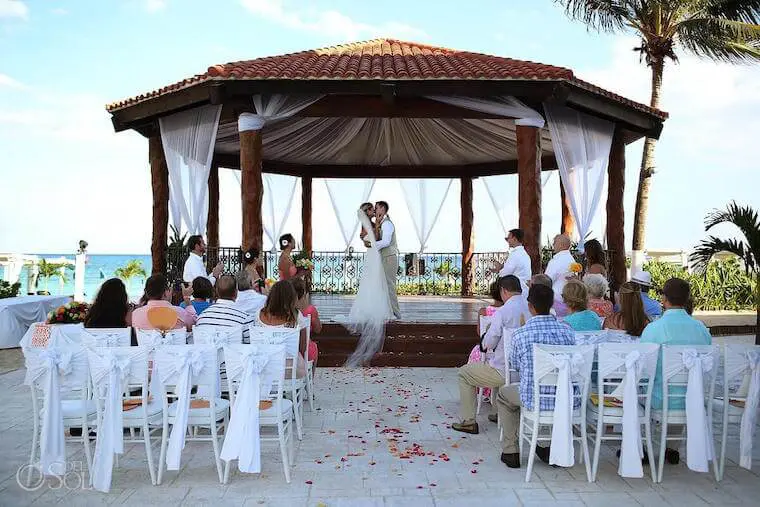 Bad idea.
Always go with an experienced team with an office and a recognized reputation for creating dream weddings.
4. Pay Using Credit Card
Many people might shun credit cards as being a bad thing but they do have extremely beneficial perks when it comes to planning a destination wedding abroad.
They have better consumer protection.
I recently learned this the hard way.
I had flights to Mexico booked for two people with Thomas Cook before they went bust and lost a sizeable chunk of money.
If I had booked them on a credit card this wouldn't have happened.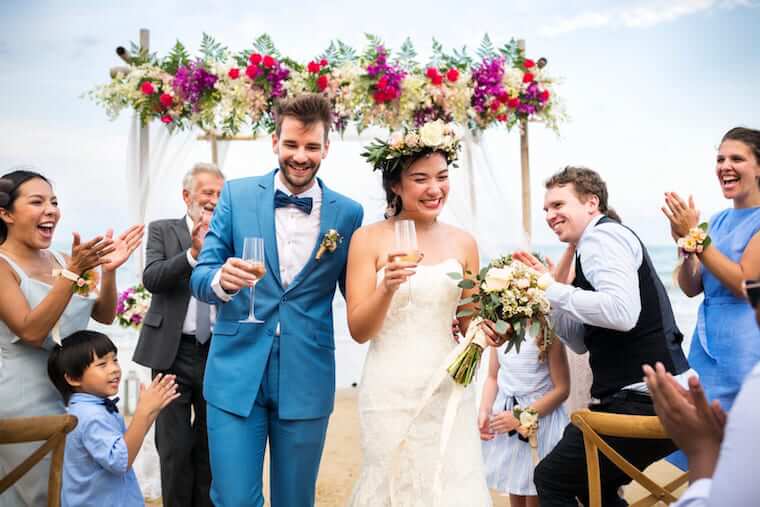 Never pay in cash or cheque so that if something does go wrong regarding your wedding and the services were never recieved you can do a charge-back if needed.
5. Check Their Ratings
This might sound basic but worth reminding you that this is the 21st century and almost everything and everyone is online.
All hail the internet! 🙂
Which makes it super easy to stalk down and dig deep into the reputation of a person or business easily.
Check social media review pages for the business
Look them up on websites such as Yelp, Epinions, Trust Pilot, and Google.
Top tip:
Google the business name with the words "reviews", "complaint" and "scam" to check the vendor's business license and reputation.
6. Keep a Record Of All Your Receipts
When planning a wedding there's a lot of moving parts to the process.
Hiring a trusted wedding planner takes the stress out of planning and ensures you have someone with you each step of the way to make sure everything from transport to table pieces is taken care of.
Because there is so much to do before the day arrives be sure to keep your own tabs on what is going on.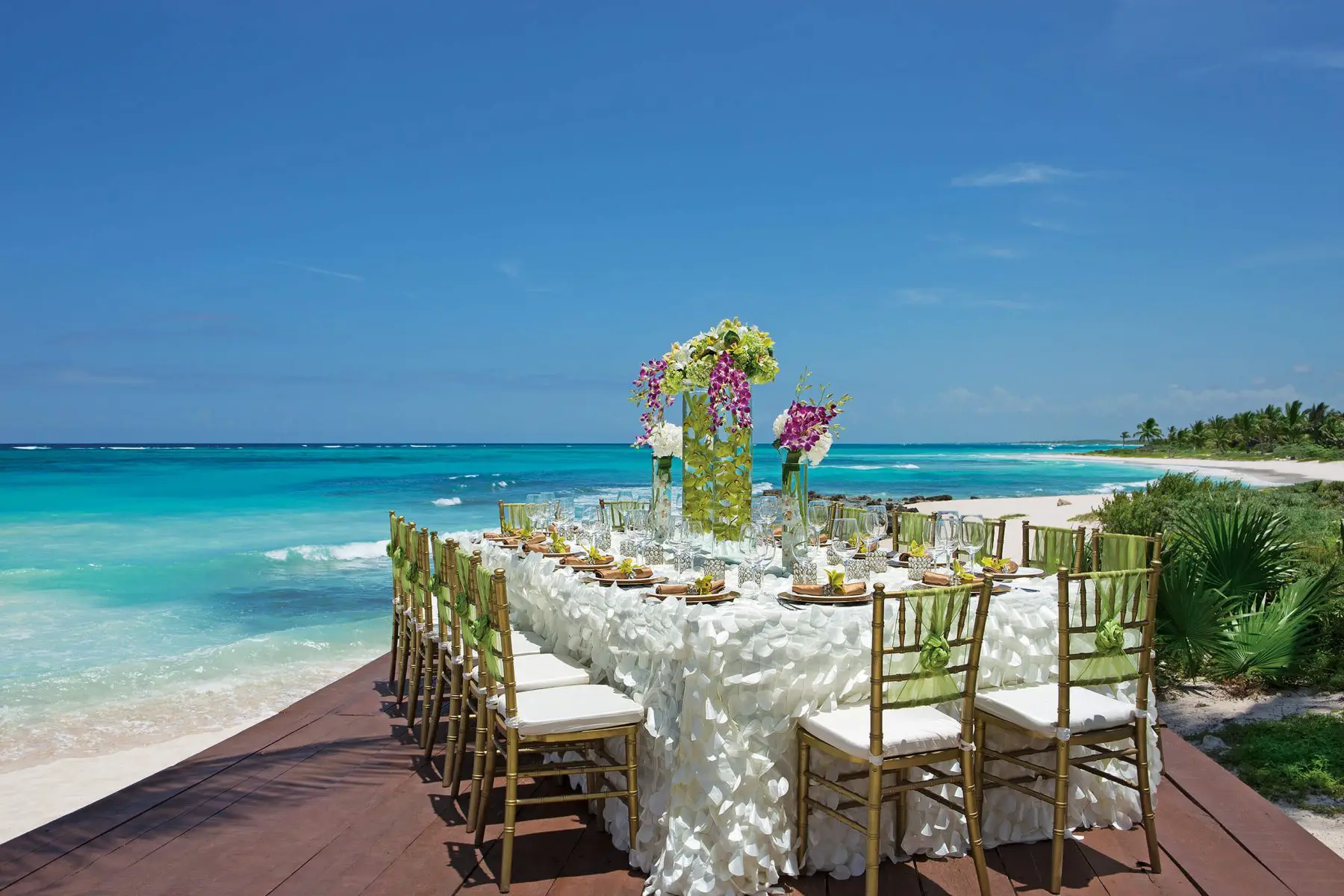 Make sure you have copies of all the receipts for every single payment you make towards your wedding.
It's good practice, plus they make for good memoirs in your wedding scrapbook.
"Remember how much we paid for flowers!!! We were wild". lol
7. Get Wedding Insurance
You can purchase wedding insurance for around $160 for that extra reassurance.
There are a few companies online you can research online offering such coverage for about $95, but we suggest you stick with a reputable insurance agency such as The Travelers Indemnity Company.
Wedding insurance covers things such as:
Cancellation or postponement of the ceremony
Additional expenses
Wedding photography and video
Wedding gifts
Special jewelry
And lost deposits.
I recommend factoring this cost into your wedding budget for peace of mind, you are planning the most important day of your life after all.
8. Make Sure You're Aware Of All Costs – No Hidden Surprises
One thing that may come back to bite you on the ass without a trusty wedding coordinator on your side is hidden or unexpected costs.
Unexpected costs can be things like:
International payment fees
VAT
Transport
Vendor travel expenses, etc
Our experienced team here at PlayaDelCarmen.Com knows the ins and outs of the process better than anyone.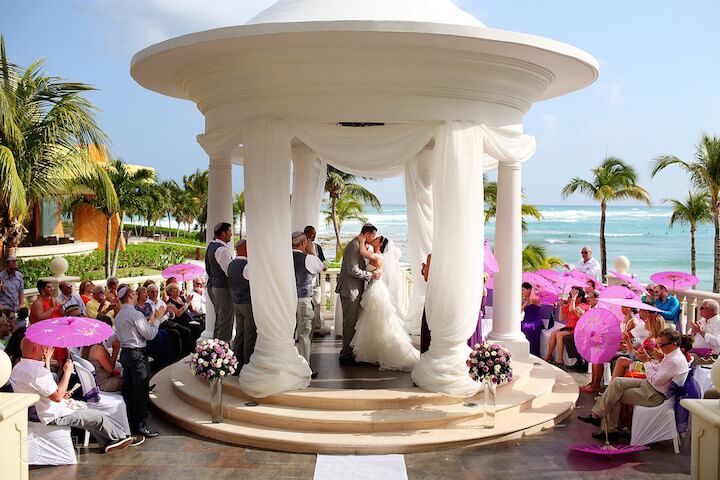 They will be able to explain and give you crystal on clarity on everything you should expect when planning a destination wedding in the Riviera Maya.
9. Read Every Contract You Sign
Contracts…urgh.
I get it, it can be a scary word.
Especially when you're navigating unchartered territory.
Above all else, make sure you read every single word of your contract at least two times.
It's ok to ask for contract changes if you are not 100% comfortable.
If there's something you don't understand, contact your wedding coordinator to have them explain it.
That's what they are there for.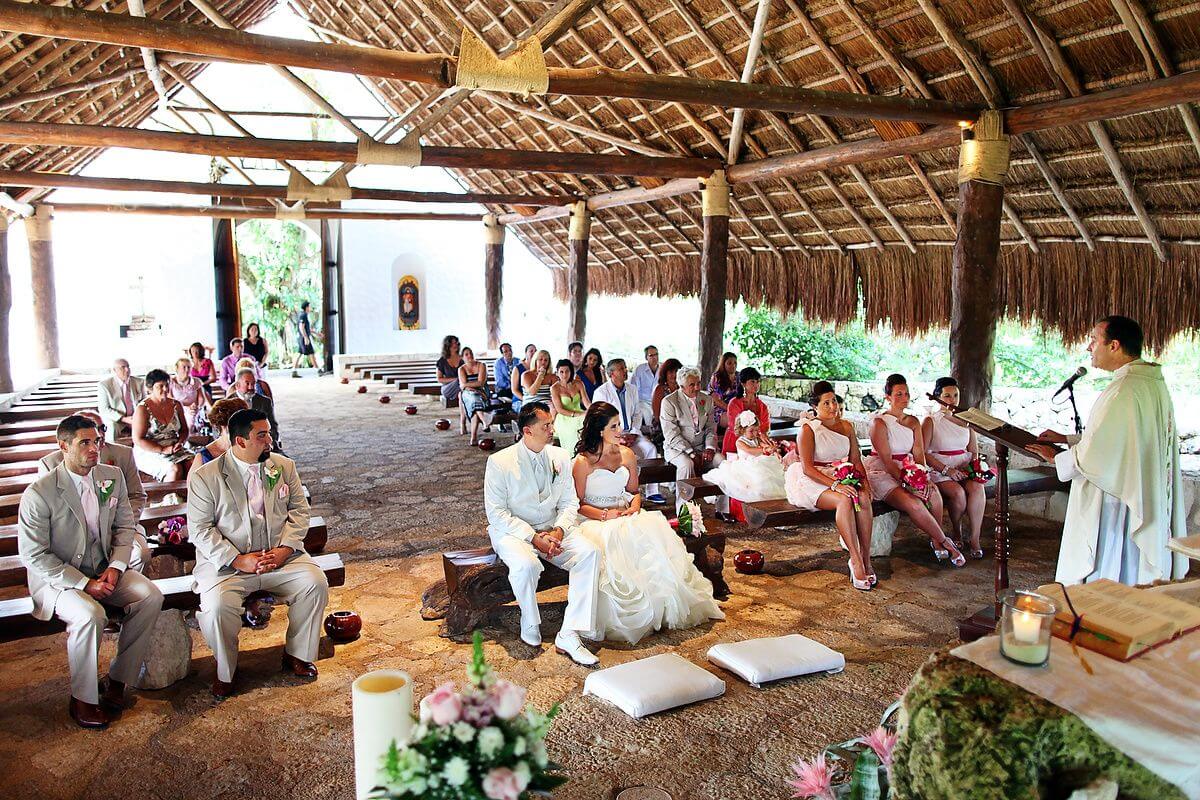 Chances are, you are not the first person to ask this question, it's normal to be confused.
We want you to be clear, comfortable,  and excited about this special day.
It's important you have a good and comprehensive knowledge of how it all works.
Read destination wedding blog to get insider tips on everything wedding in Mexico related. Our team regularly updates all that content to keep you in the loop.
10. Ask Questions
To reiterate…
Ask as MANY questions as you want!
That's what we are here for and what we do best. 🙂
Our job is to provide you with all the information and guidance you need to make an informed decision.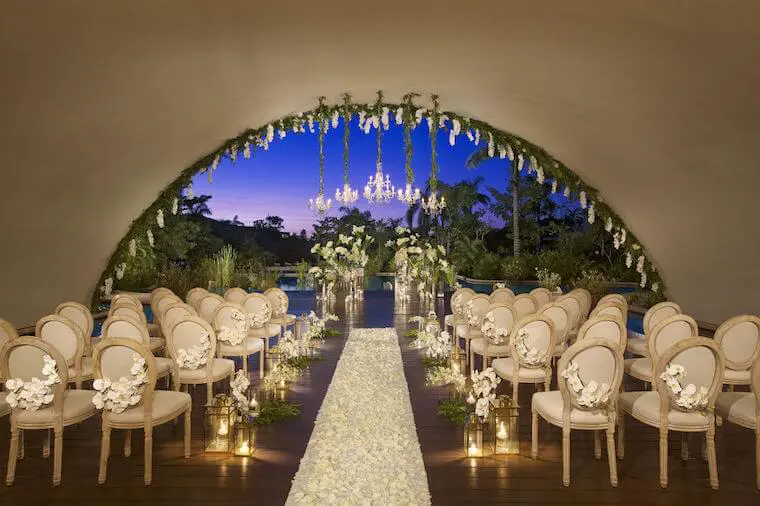 Questions you might want to ask include:
11. Choose the Right Team
We, PlayaDelCarmen.com, are remarkably skilled at organizing destination weddings.
We've organized 100's of weddings in the Riviera Maya over the years. It pays to have someone experienced on your team.
The right team will be able to get you the best package and perks you are entitled to.
Not only that, but we can help manage the logistics for your entire group and all of your guests.
For example, if you stay in an adults-only hotel but your guests have children you are going to need a resort that caters to both or allows children in for the wedding ceremony.
Your guests and you will need transport, accommodation, flights, and possibly even tours.
We keep track of all this and take the weight off your shoulders finding your guests the right solutions within their budget.
Call our destination wedding experts at 888-537-9797, weddings@playadelcarmen.com, or get more info on our destination wedding services.
12.  Additional Resources You May Find Useful
Thank you for taking the time to read this blog.
I hope you find out it useful and it answered some of your questions.
If you want to know more or to speak to a member of our dedicated weddings team leave a comment below and I will get back to you ASAP.
Know a bride or groom-to-be who might find this useful? Don't forget to SHARE it with them on social media.
---
Trending Now