7 Reasons You'll Love Playa del Carmen Vacation Rentals
---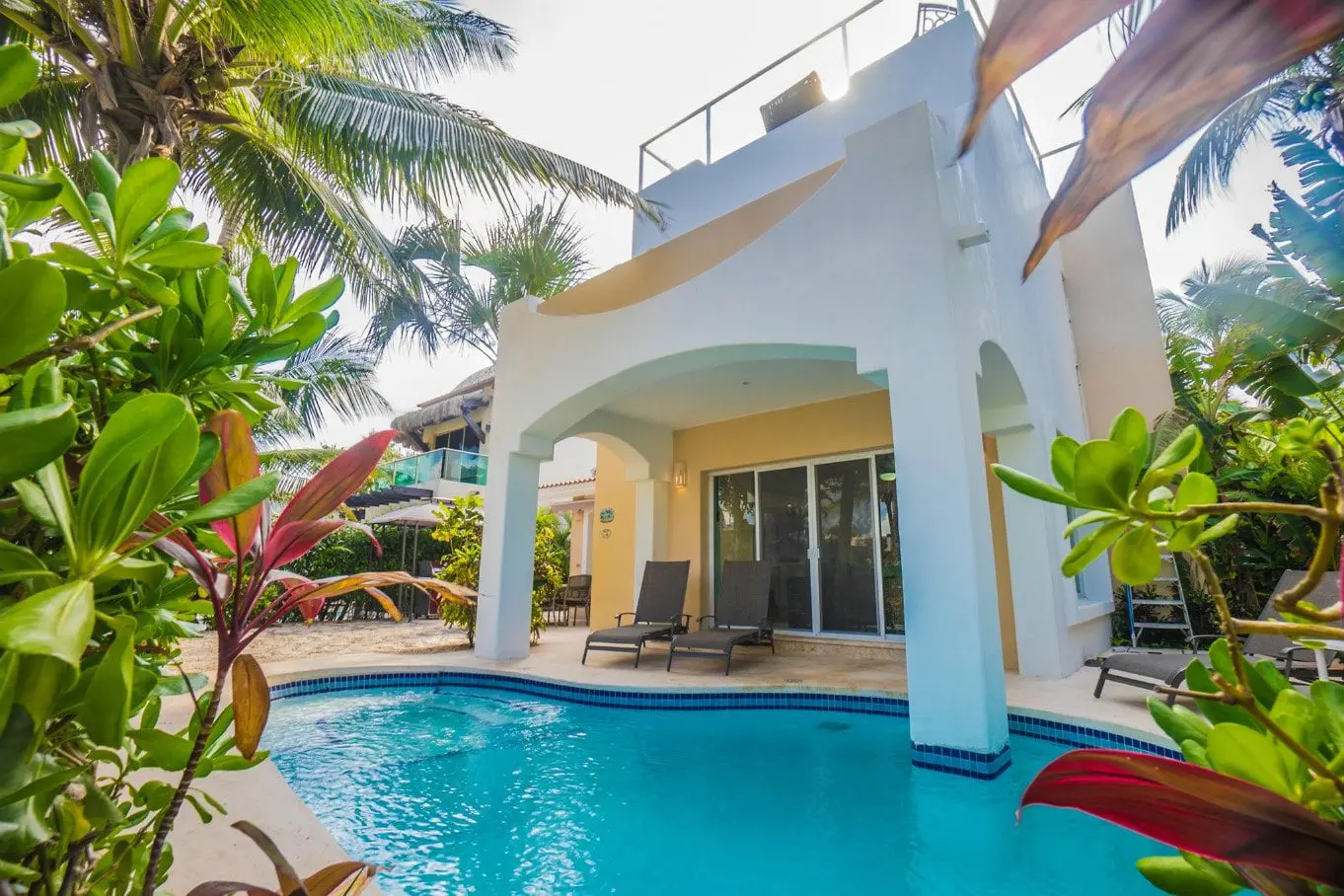 I love our Playa del Carmen vacation rentals.
They're like an upscale AirBnB with all the services of a luxury hotel.
Don't get me wrong.
I love staying in a hotel as much as you or anybody else once in a while.
But nothing beats being able to wake up, slip on my Hugh Hefner stylin' robe, and make some espresso to drink on my balcony overlooking the Caribbean Sea.
You get my drift?
I hope so.
But either way, I have here the answers to all your vacation rental questions.
7 Reasons You'll Love Playa del Carmen Vacation Rentals
There are many benefits to choosing a vacation rental over an all-inclusive resort.
Let's start with the first and perhaps strongest argument in favor of these holiday alternatives.
#1 The Price Is Right
Did you know you can save hundreds of dollars–sometimes even a night–by choosing to stay in a vacation rental over an all-inclusive hotel?
You may think that you're saving money by having your food and drinks included, but that's not necessarily the case.
Of course, if all you intend to do is eat and drink yourself silly day and night, then perhaps you are better off at an all-inclusive.
But if you're someone who likes to explore the sights, sounds, and flavors of the place you're visiting, vacation rentals prove a much better option.
To keep costs in check, get a few things like fruits, vegetables, bread, crackers, etc. from the grocery store as well as any inebriating or non-inebriating beverages.
#2 You Can Choose What You Want to Eat
This one goes hand in hand with the first point.
Staying at a Playa del Carmen vacation rental will allow you the freedom to discover an aspect of our town that many people aren't even aware of:
This place serves up some damn good food.
Playa del Carmen restaurants are diverse, eclectic, international, and many are plain and simply awesome.
Why limit yourself to eating at just one place during your entire vacation when there is a whole foodies universe out there?
If you love food like I do, you'll definitely choose a condo or a villa over those all-inclusive, Pepto-Bismal-inducing retreats.
#3 You Experience Playa on Another Level
You pay for an all-inclusive, you stay in an all-inclusive.
Luckily the Mexican Caribbean isn't like some similar vacation hot spots where the guests don't even leave the hotels.
But the truth is, most people pay a lot of money to have everything included, meaning they'll be less likely to discover the world outside of their all-inclusive enclaves.
That's too bad.
Because when you stay in a vacation rental, you can experience Playa del Carmen like a local.
I know.
Those are big words, and ones that are used too often to describe plastic vacation experiences.
But think about it.
Much like an AirBnB property, vacation rentals afford you a more intimate experience with the town, your neighbors, the local bars, and restaurants.
Want to buy some coffee or fruit for the morning?
You'll need to make your way to the local market or grocery store.
You see, the more you interact with the town on a normal daily basis, the more it is you get a feel for your new home away from home.
Need to go pay the cable bill?
Okay, so maybe leave those worries at home.
But you get my point.
#4 A Great Solution for Families & Groups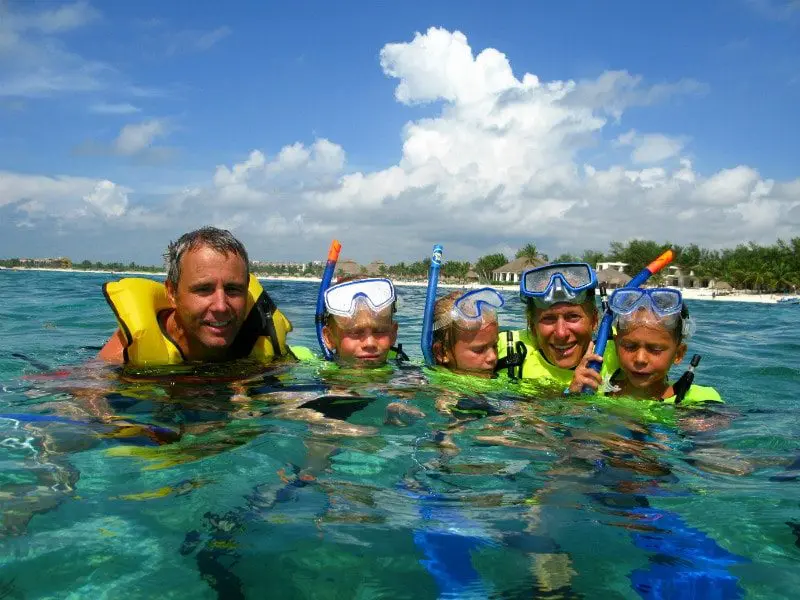 One of the best things about vacation rentals is without a doubt the extra space.
It's like having an extra room for friends or relatives coming in from out of town.
Unlike the large all-inclusive, here you have a personal space for bonding and just hanging out together with friends and loved ones.
The difference is, here you're always within walking distance of some of the most spectacular stretches of beach in all of Mexico.
And you can avoid the headaches and costs of multiple hotel rooms.
#5 You Have More Privacy Than at a Resort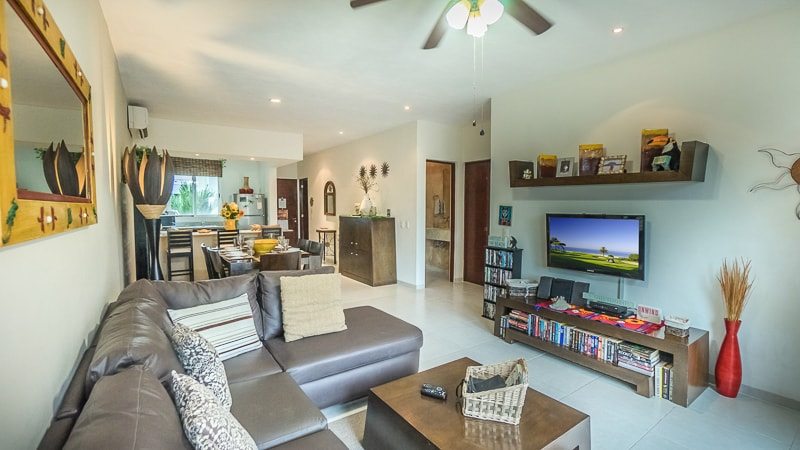 This one is kind of similar to the previous point, but it's a little more complex.
Wouldn't it feel great if instead of being able to just have a hotel room to yourself you could actually enjoy a kitchen and living room as well?
Just got back from the beach and want something quick to eat without having to get all dressed up?
Well…
#6 You Have a Fully-Loaded Kitchen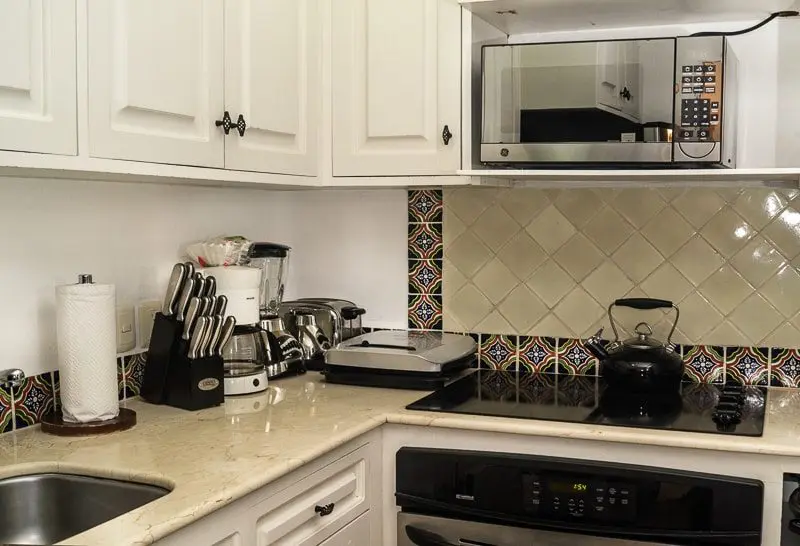 Did you go out to eat the night before but couldn't finish off your plate?
Rather than just contribute to food waste at an all-inclusive, staying at a vacation rental affords you the possibility to take it home and devour it after one too many cocktails while out and about enjoy the Playa del Carmen nightlife scene…
Want to make your own fresh tropical juices?
The blender's right next to the refrigerator.
#7 You Have PlayaDelCarmen.Com as Your Local Travel Specialists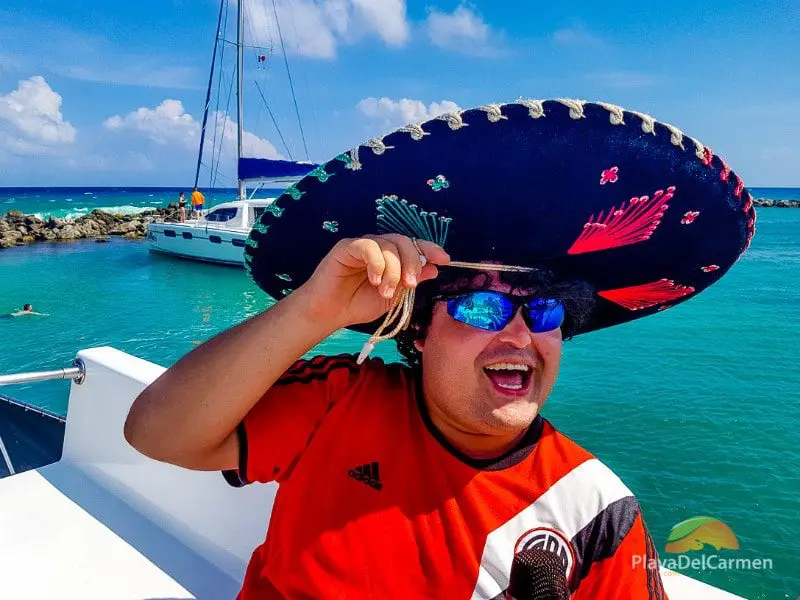 Yeah, this is a plug.
And I'm not ashamed.
That's because the travel specialists at PlayaDelCarmen.com are a mix of ninjas, bargain shoppers, investigative reporters, and Oprah Winfrey all wrapped into one, well, several beautiful and smart bodies.
Yes, they're all that and more.
And they live and breathe Playa del Carmen.
This is where they are fortunate and privileged to call home.
Need advice?
Want to book a tour?
Did something go wrong and needs to be fixed?
That's what they do for a living, and not from some prison-based call center in Texas.
Professional, caring, and your allies before, during, and after your vacation.
Want to book your vacation rental but don't know which one is right for you?
Give us a toll-free call at 888-537-9797 today!
---
Trending Now
You may also like