5 Awesome Playa del Carmen Cultural Tours
---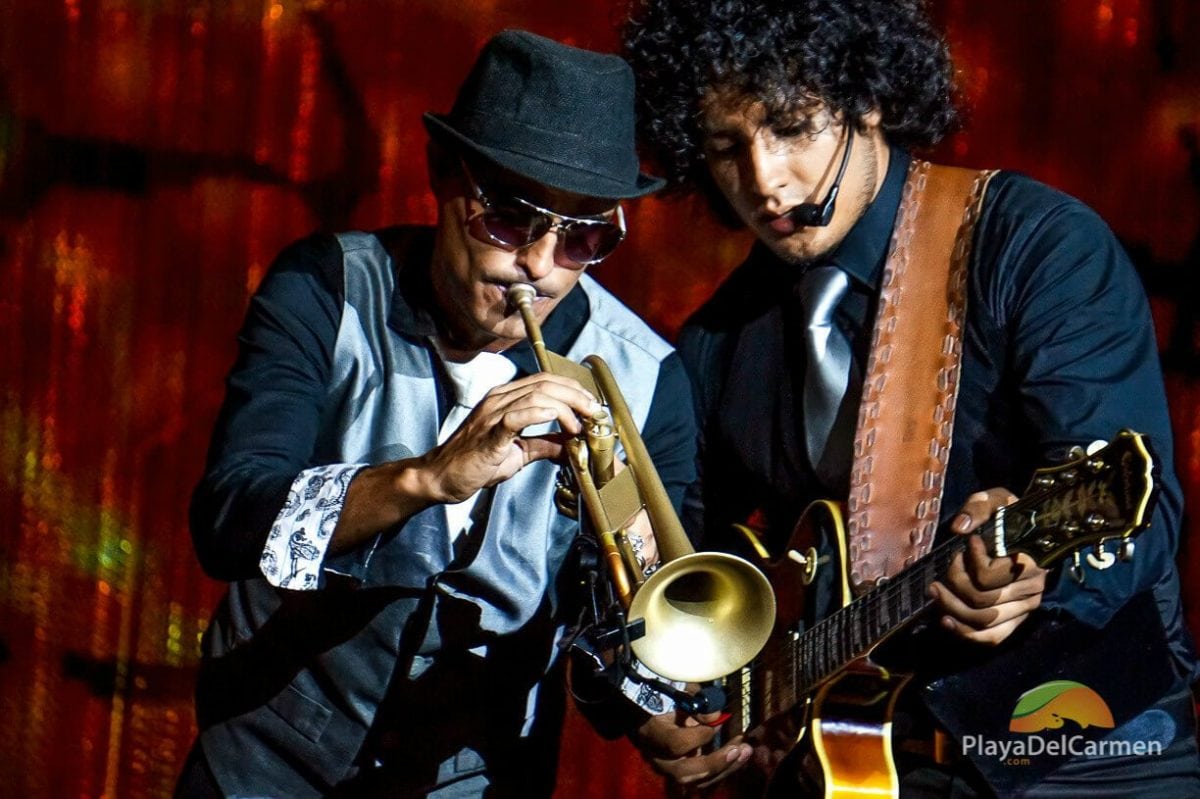 Playa del Carmen isn't only a place to have fun at the beach.

Believe me, I love going to the beach as much as anybody, but I also am a lover of the arts.
In fact, there are many great Playa del Carmen cultural tours that many people don't even know about.
And while visiting the Mayan ruins at Chichen Itza or Tulum is both enriching and entertaining, it's not quite the same as experiencing some of the regions modern-day attractions.
Here are some of my favorites.
5 Awesome Playa del Carmen Cultural Tours
When the sun sets over the Caribbean and the lights go on in Playa's bustling downtown area, the tourist zone turns into a playground for those looking to explore the town's more wild side.
But it's not all party.
You can also experience the finest Mexican folklore at Xcaret, see an amazing Cirque Du Soleil performance or let yourself become seduced by the freedom from inhibitions at the new Rauxa Restaurant & Show.
Like in the next example, there is even a short day trip to a local Mayan community.
Check 'em out.
Mayan Village Tour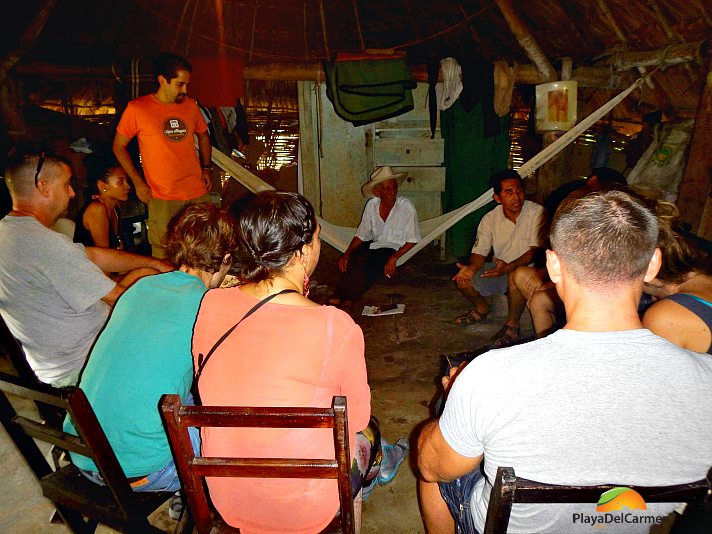 Step away from the touristy all-inclusive hotels and head into the land that the Mayans have called their home for centuries on end.
Get out of your comfort zone and interact with the local population on their own turf, in their communities, on the Mayan Village Tour.
You'll hear the people generously tell their story and share their lifestyle with complete strangers.
And remember the wise words of Mark Twain: "Travel is fatal to prejudice, bigotry, and narrow-mindedness."
Price:

$110.00 USD per person

Ages: All ages
Duration:

+/- 12 hours

Includes:

Round-trip transportation in air-conditioned vehicles, expert tour guide, coffee and sweet bread basket, traditional lunch

Book the tour: Mayan Village
Cirque Du Soleil – Joya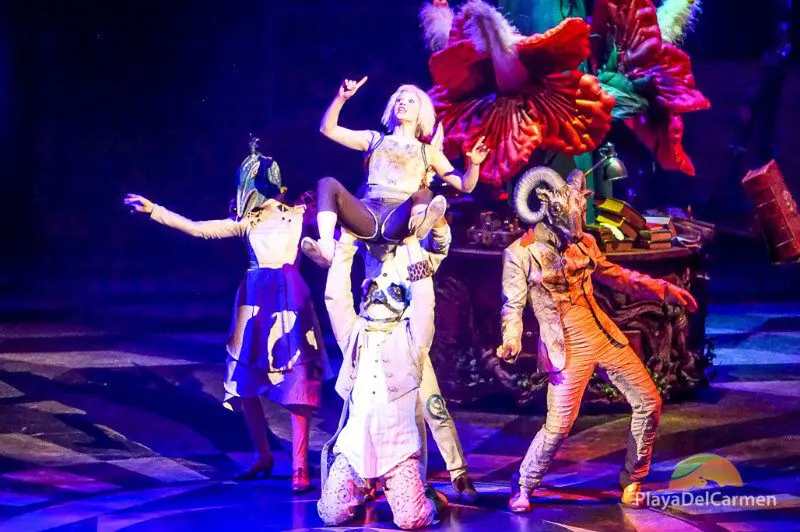 Cirque Du Soleil opened its first Latin American theater just last year in the Riviera Maya.
The theater was specially made to house the Canadian-based entertainment company's colorful show.
Called Joya, the piece narrates the daring adventures of a zesty young girl and her mad scientist grandfather's devotion to an ancient book of knowledge.
Like all of Circque Du Soleil's shows throughout the world, Joya combines an imaginative storyline with a stunningly-designed performance space, and incredible acrobatics.
Although there are cheaper tickets, we wholeheartedly recommend seeing this show and including the dinner, which itself is as spectacular and flavorful as the performance itself.
Click on the link below to learn more about the Cirque Du Soleil Riviera Maya show Joya and check out our review of Cirque Dul Soleil on our blog.
Price: Starting at $82

.00 USD per perso

n

Ages: 5 years and older
Duration: +/-

4

hours
Includes: Entrance to the show, preferred seating, 3-course meal, one bottle of champagne
Reservations: Cirque Du Soleil
Coco Bongo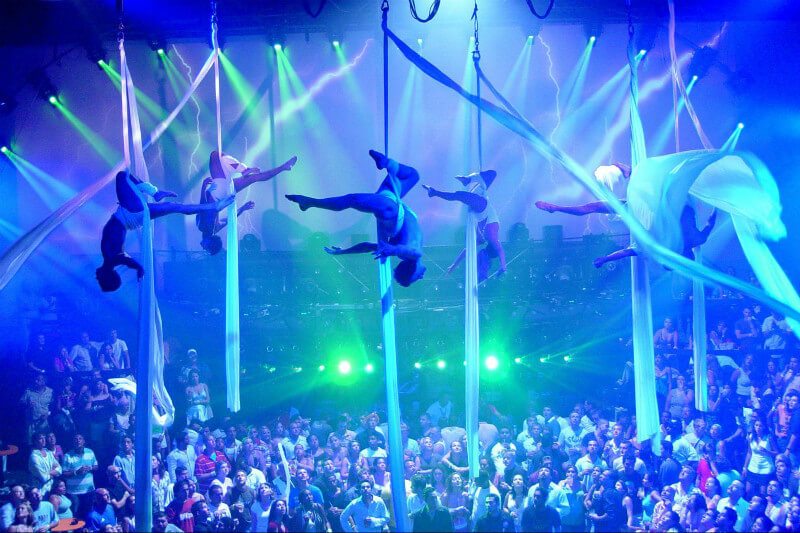 Many people would scoff at the idea that Coco Bongo is culture.
But it is.
And for some, it's on their bucket list of things to do in the Riviera Maya.
Truth is, Coco Bongo is not for everyone.
I don't particularly care for it.
However, if you enjoy Las Vegas-style shows combined with an extremely loud, all-you-can-drink environment with people and costumes and those that drink too much all around you, then Coco Bongo is most definitely worth the experience.
If for nothing else but to people watch and take in an amazing whirlwind show of dancers, Michael Jackson imitators, and transvestites. See our blog to find out what Coco Bongo is really like.
Price: $

70

.00 USD per perso

n regular price, $130.00 USD per person Gold Service (prices go up to $75.00 USD and $150.00 USD, respectively, for Friday and Saturday shows)

Ages: 18 and over
Duration: +/-

until you can't take it anymore

Includes: Pick-up from your hotel, entrance to the show, domestic open bar (Gold Service includes express entrance, VIP area with reserved table and seating, and unlimited premium drinks)
Reservations: Coco Bongo
Xcaret at Night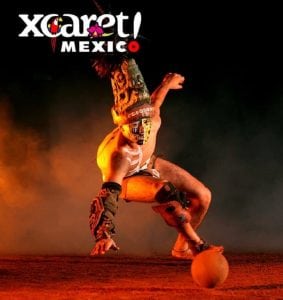 Xcaret is one huge eco-adventure park by day, and one of Mexico's biggest folkloric shows by night.
Called Mexico Espectacular, or Mexico Spectacular, the Xcaret at Night show brings together some of the region's finest dancers, musicians, costume designers, and all-around performers.
The entertaining evening program allows guests to admire the beauty and diversity of Mexican culture through a variety of acts that celebrate the country's rich culture.
The show's great for all ages, and definitely worth it if you're looking for something to do for the whole family in the evening.
Price: $79.00 USD per person

Ages: All ages

Duration: +/- 4 hours

Includes: Entrance to the show, preferred seating, 3-course meal, one bottle of champagne

Reservations: Xcaret at Night
Rauxa Restaurant & Show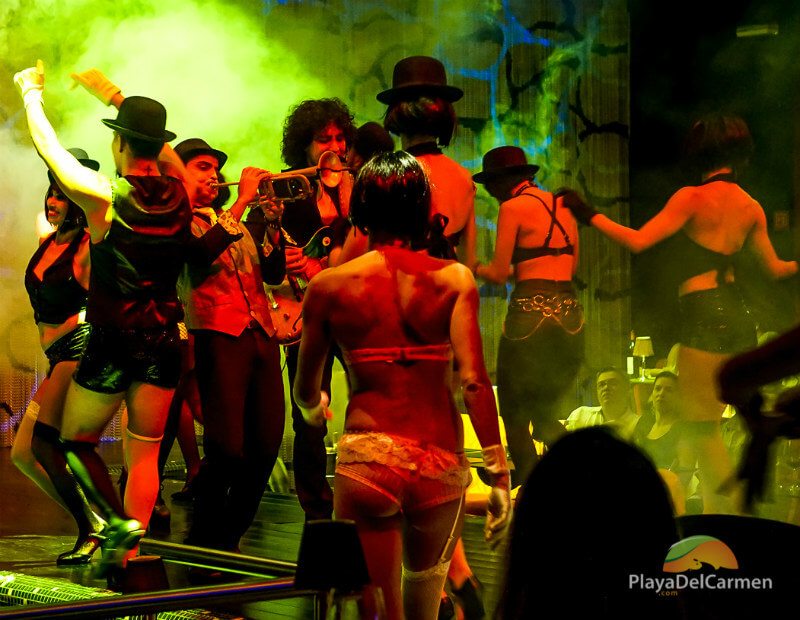 Rauxa Theater is sensuous and sultry, an exotic world in which we are invited to free ourselves from our inhibitions and join Rauxa on a journey through the thoughts and personalities that populate her mind.
Rauxa Restaurant & Show is an exhilarating, vaudeville-style dinner show that ends with the spectators becoming the protagonists of the show as they take over the stage to get down and funky to the beats of the theater's resident DJ.
A fun show backed by great performances.
Price: $159.00 USD per person

Ages: Unspecified, but definitely for adults only

Duration: +/- 5 hours

Includes: Entrance to theater, welcome drink, dinner, water, wine, and coffee, show, after-party

Reservations: Directly through the Rauxa Theater website
And those are just some of the great cultural activities in and around Playa del Carmen.
Looking for some sound advice and sage travel tips?
Our travel specialists are modern-day oracles and can be reached toll-free at 888-537-9797!
---
Trending Now
You may also like