Chef Rick Bayless Visits Playa del Carmen
---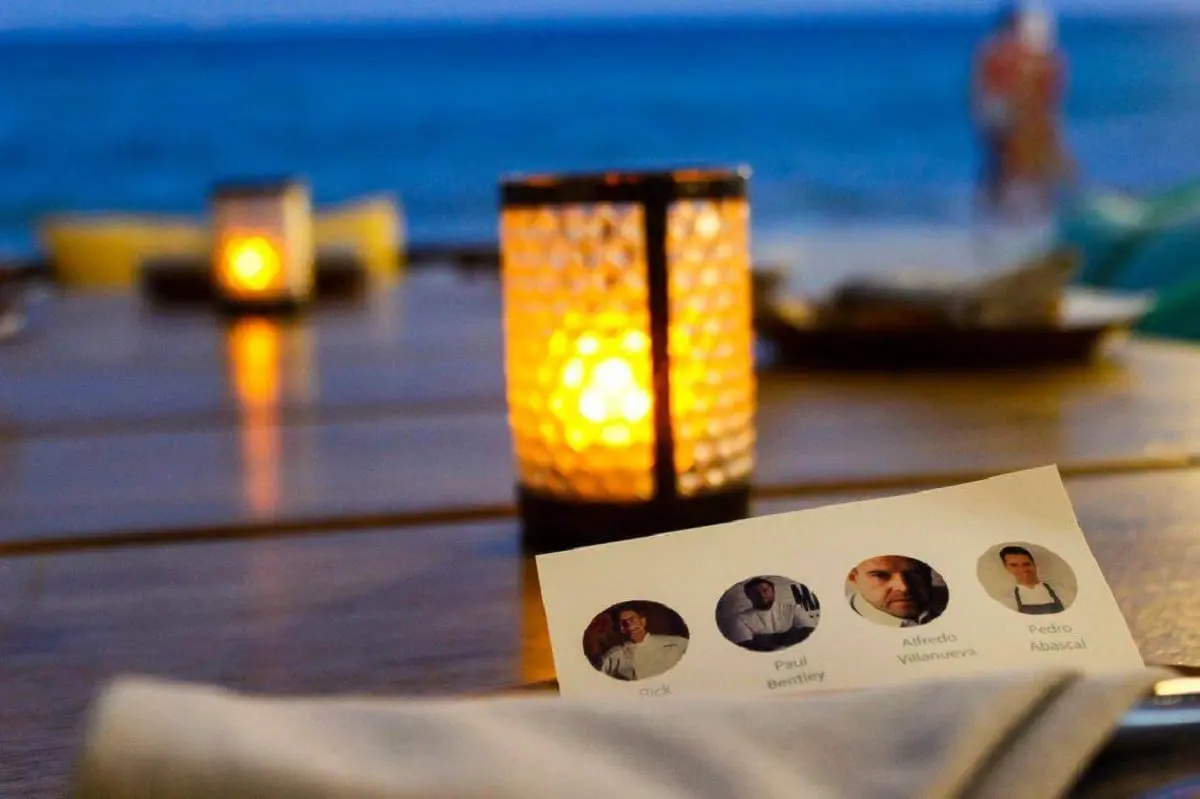 This past 2nd and 3rd of July, Thompson Hotel
played host to a quartet of spectacular chefs invited by the hotel
to share their creations with guests of the hotel
as well as the general public for 4th of July weekend. Titled a "Culinary Powerhouse with 4 of Mexico's Most Beloved Chefs", this tribute to Mexican cuisine featured chefs Pedro Abascal (Playa del Carmen), Alfredo Villanueva (Monterrey), Paul Bently (Guadalajara), and Rick Bayless (Chicago).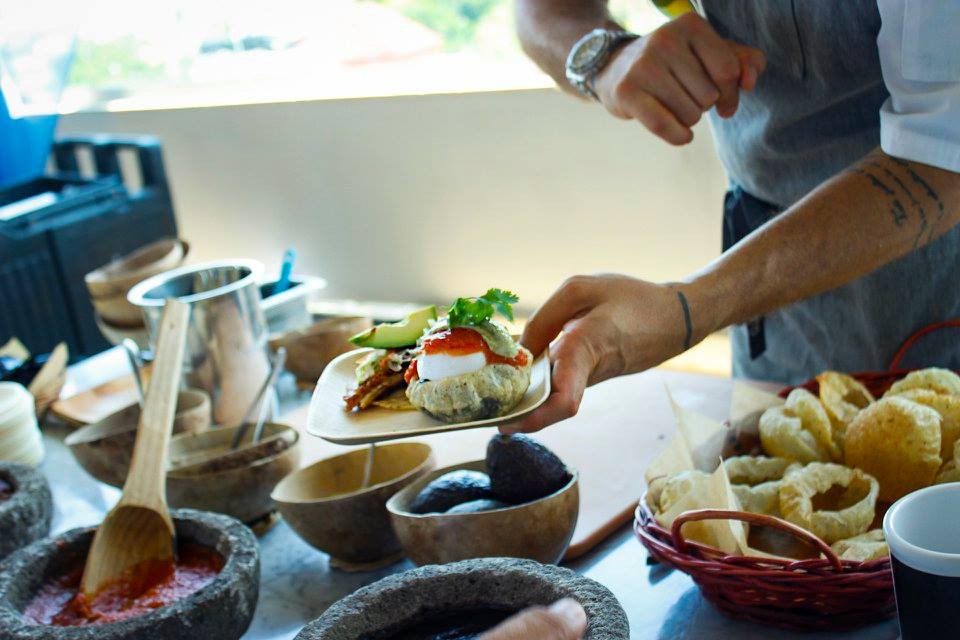 Once again, Thompson Hotel Playa del Carmen is at the forefront of the cultural scene in the Riviera Maya. As if it weren't enough having what Luxury Travel Magazine considers one of the eight most gorgeous hotel pools in the world, Thompson continues to organize a series of events including musicians, chefs, and designers that go a long way toward enriching the cultural offer of this town on the Caribbean Sea.
At the beginning of the month, Thompson celebrated 4th of July weekend with a culinary feast led by four powerhouse chefs from Playa del Carmen, Chicago, Monterrey, and Guadalajara.
PlayaDelCarmen.com was lucky to be able to attend this cuisine classic, which also included an array of Mexican craft beers. And not only did we get to eat and drink ourselves merry, we also had the opportunity and honor to interview Chef Rick Bayless.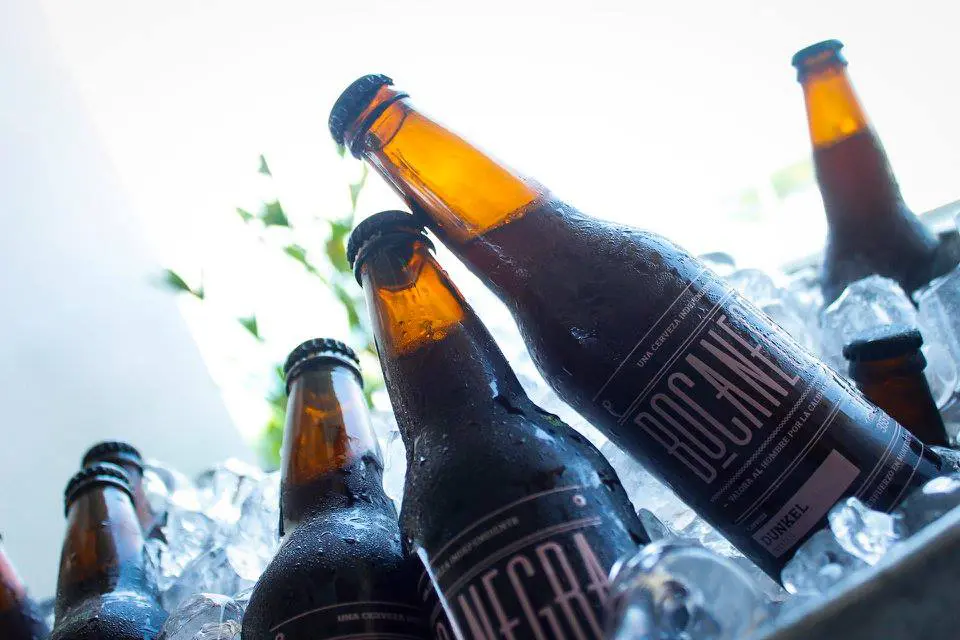 Chef Rick Bayless in Playa del Carmen
Chef Rick Bayless is much more than a world-renown chef with his own successful food show on public television. The host, brain, and cook behind One Plate at a Time, Rick is also an author, environmental activist, philanthropist, restaurateur, and cultural ambassador.
Conscious of the role and importance of farmers to our food cycle and society, Rick and his staff found the Frontera Farmer Foundation, which gives grants to small family farms. In addition, he is a founding member of Chefs Collaborative, an NGO that supports environmentally sound agricultural practices. Rick is also active in Share Our Strength, the biggest organization in the United States dedicated to combating hunger.
True to his red dirt roots (Rick grew up in Oklahoma City), and in the tradition of another great Oklahoma legend, singer-songwriter Woody Guthrie, Rick began to wander away from home in search of knowledge and experience.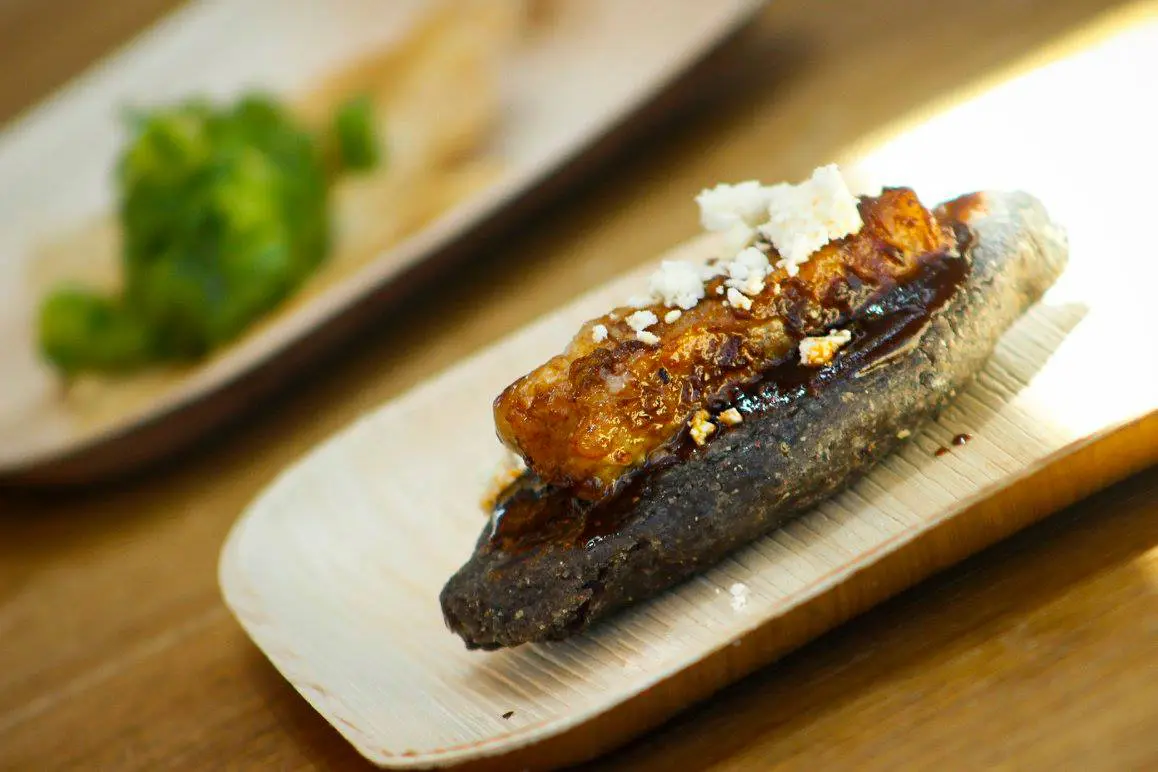 Having traveled to Mexico often times during his youth, Rick fell in love with the richness of Mexican culture. In consequence, he majored in Spanish language, literature, and Latin American studies before continuing his studies and anthropology and linguistics.
Along the way, Rick realized something that would change his life forever.
"I discovered one day that my real love was not about language and culture but about food and culture, and decided to take all of my studies and really focus them on food, and that's the food of Mexico. So that's how I got to be the person that I am today really; studying Mexican culture through its cuisine."
An Interview with Chef Rick Bayless
We sat down with Chef Rick Bayless for a quick chat about his love for Mexico, cultural misunderstandings, his favorite regional food, and his take on the idea of building a wall.
So what brings you to Playa?
I was invited by Pedro Abascal who's the chef at the new Thompson Hotel
here to come for the weekend, be with some other chefs from Mexico, and put on a couple of parties here (Author's note: Rick is known to be a legendary party host).
I have to say that every time I come to Mexico, which is probably 8 to 10 times a year, I find something new. I fall more deeply in love with it. I chose to say yes to this kind of event, which I don't do very often, but I have a couple of chefs that I wanted to introduce to the cuisine of the Yucatan.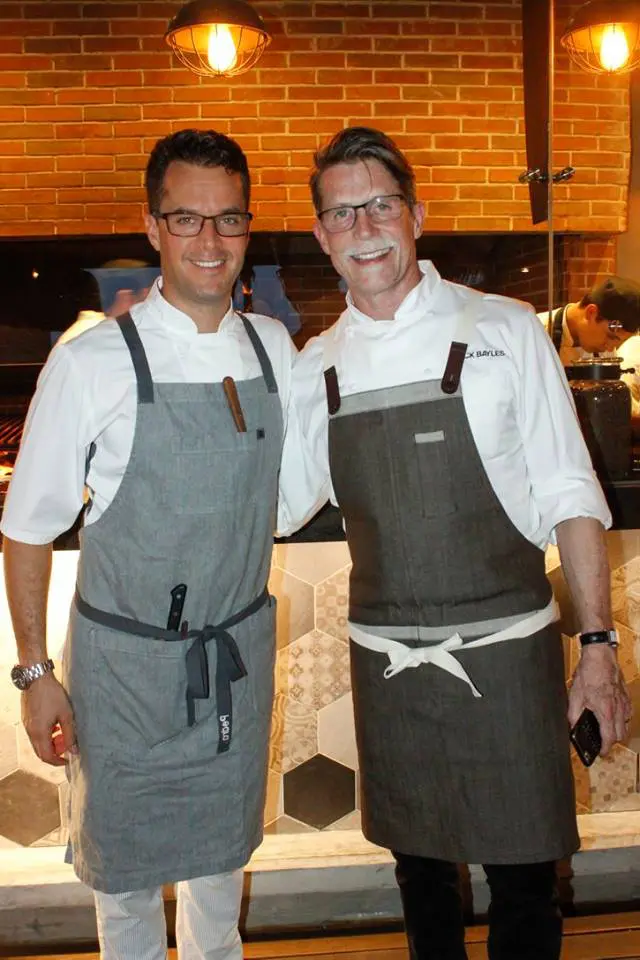 One of them is kind of a new chef with me, and doesn't know the Yucatan at all. The other one has been here a few times, but I wanted to take him to the Valladolid market because I thought it would be a great excuse to come and explore Valladolid (see our tips for a day trip to Valladolid from Playa del Carmen on our blog!). So tomorrow morning, now that all of our work is done, we'll head off to Valladolid and up to Temozon for the carnes ahumadas (smoked meats).
Then tomorrow night we are having dinner at Le Chique Restaurant with Jonatan Gomez. I think he is totally under the radar screen unless you are a chef in Mexico, but he is probably the best chef in the country, and it's crazy that people don't know him yet.
He does this very modernist cuisine that he has captured and continues to capture the most elemental aspects of Mexican flavor and traditional dishes, but he does it in a very modernist way that is shockingly good. Without a doubt the first time I went to Le Chique was the best meal I had ever had in Mexico. So I wanted to bring a couple of my chefs to have that experience as well.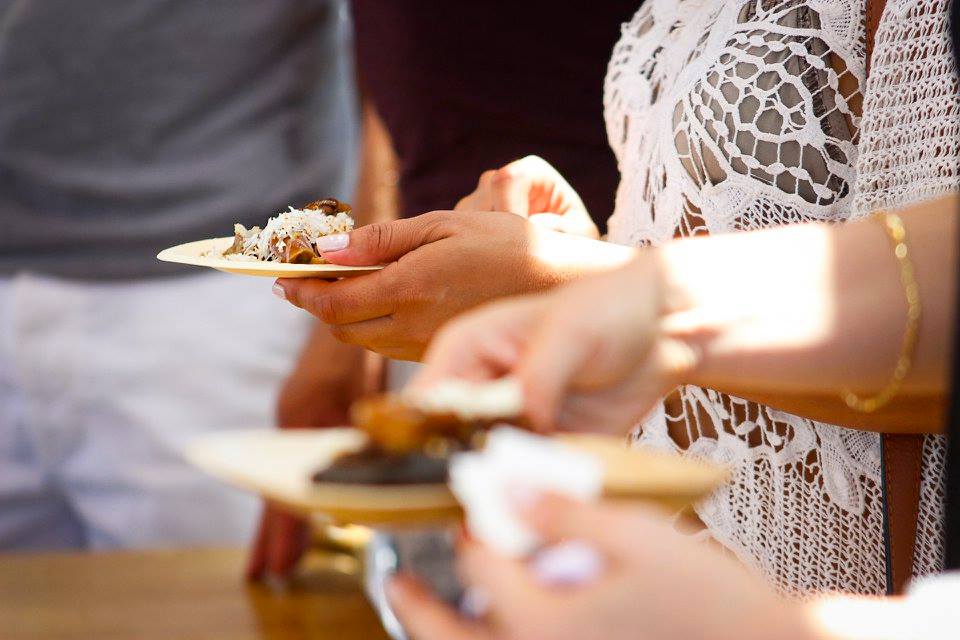 Your love relationship with Mexico goes way back. How did it start?
I probably started in my dreams when I imagined Mexico to be. Then when I was 14 I got the opportunity to come here on a family vacation. I went to Mexico City and I can say that it just felt like I was home. I don't know how to describe it other than that. I was completely enamored with the culture, more the culture than the food at the beginning, even though I grew up in a restaurant family. I was really in to Mexican culture, and that led me to keep coming back here.
Growing up in Oklahoma your first contact with Mexican cuisine was with Tex-Mex food. What are some of the biggest misconceptions that people have about the food and the people here on the other side of the border?
Oh, there are so many of them it's really hard to know where to start, but let's say with food.
Growing up we ate Mexican food at least once a week in our household at a place in Oklahoma City called El Charrito. It had been there forever, and we're talking about back in the 60's, and this place had been there forever, and it made straight Tex-Mex food.
I loved the cheese enchiladas with the chili gravy. Super Tex-Mex. In fact, I still love that dish. I think it's a really a great dish, but it's all cover with melted cheese; it has soupy beans on the side. It also had a side of salad on the plate, which was a little shredded iceberg lettuce.  It's [Tex-Mex] a very narrow cuisine and it doesn't have the flavor profile of Mexican food.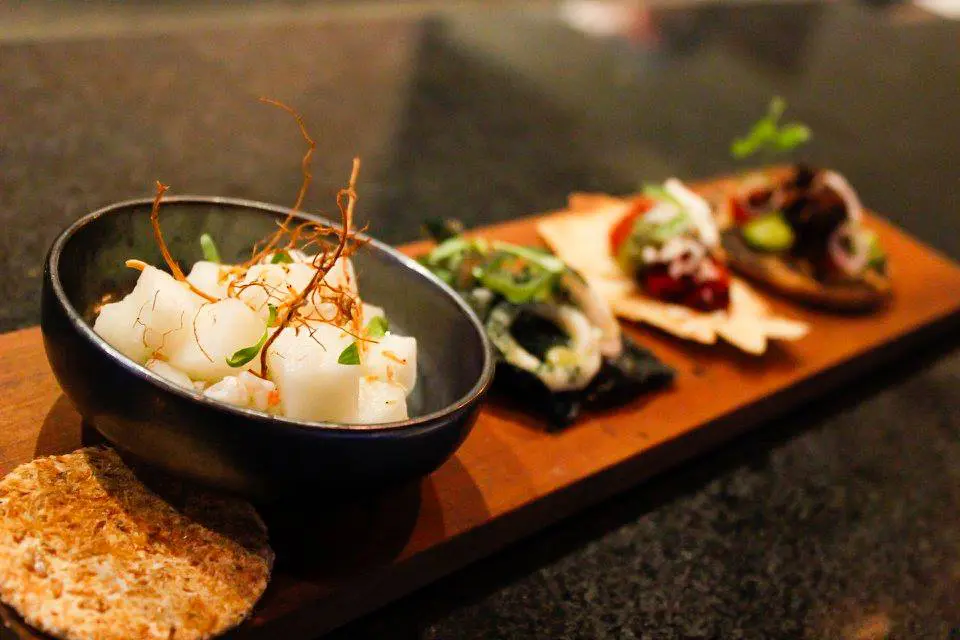 I think what a lot of people don't understand is that so much of Mexican food is bright and bold; it's lighter than what you expect. Melted cheese has never played a role to speak of in the traditional kitchen at all. And it's very, very complex. So if you're in the Yucatan, as we are right now, when you taste a really good cochinita pibil or this one that they call the relleno negro, they're seasoned with these spice pastes that are some of the most complex things in the world.
And I know that a lot of people think that Middle Eastern food is sort of complex in its spicing, or Indian food, but no one does it like the Mexicans in terms of that combination of spices. When you taste say Indian food or Middle Eastern food, the spices all sort of dance in there, and they are all kind of separate.
In Mexican food they are all completely merged, and that's really hard to do. And when you taste a mole, a classic mole poblano from Puebla in Central Mexico or the mole negro in Oaxaca, it's not made from the pastes, which so many of them are now, the commercialized pastes, which have to have a lot more sugar in them to balance the bitterness.
But you find a cook that makes it from scratch, that mole poblano or that mole negro, oh my god it's like listening to the most phenomenal symphony you have ever heard, where everything is perfectly balanced, not one instrument, or flavor in this case, sings above anything else. To me that's what Mexico is so well known for is the depth and richness of complexity, and then these bright, bold flavors that are all above liveliness and I would say that sort of a real freshness; there's a real freshness about so much of the food here.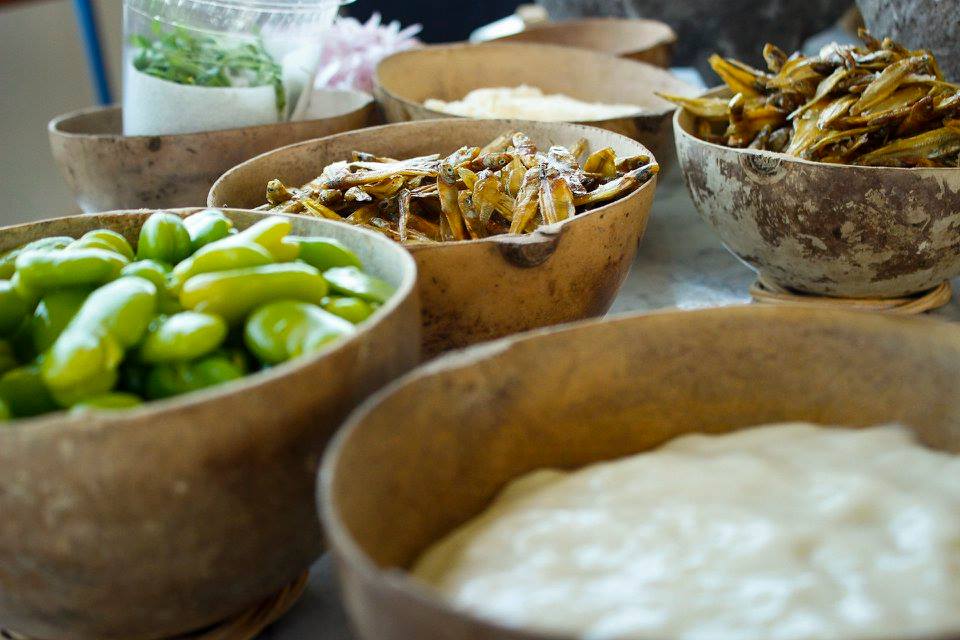 There are also a lot of regional varieties. Which region of Mexico produces your favorite food?
They all have their own qualities. I'm a southern Mexican guy. I'll just tell you that. So I spend a lot of time in Oaxaca, because I think it is the most complex cuisine you'll find in Mexico. The highlands of Veracruz also have amazing food. The food on the coast is, like a lot of coastal food, is kind of simple, but then you go up into the mountains and there is some amazing food in the highlands of Veracruz, certainly Puebla is really, really well known.
But the thing about Oaxaca is that as a visitor I can go there and go to restaurants and eat this food, and there are just better and better restaurants in Oaxaca all the time. But you go to Puebla and there's not that many. There are a couple, and there are some things going on there, but it has been a cuisine that is mostly made in the homes. So that is sort of off grounds for visitors going there.
Veracruz has some great restaurants too, but they are sort of few and far between. Oaxaca just is a mecca for great food that is accessible. And I love the food in Chiapas, but that really is quite inaccessible for a whole lot of visitors to get to that because sort of the good stuff is up in the mountains and way far away.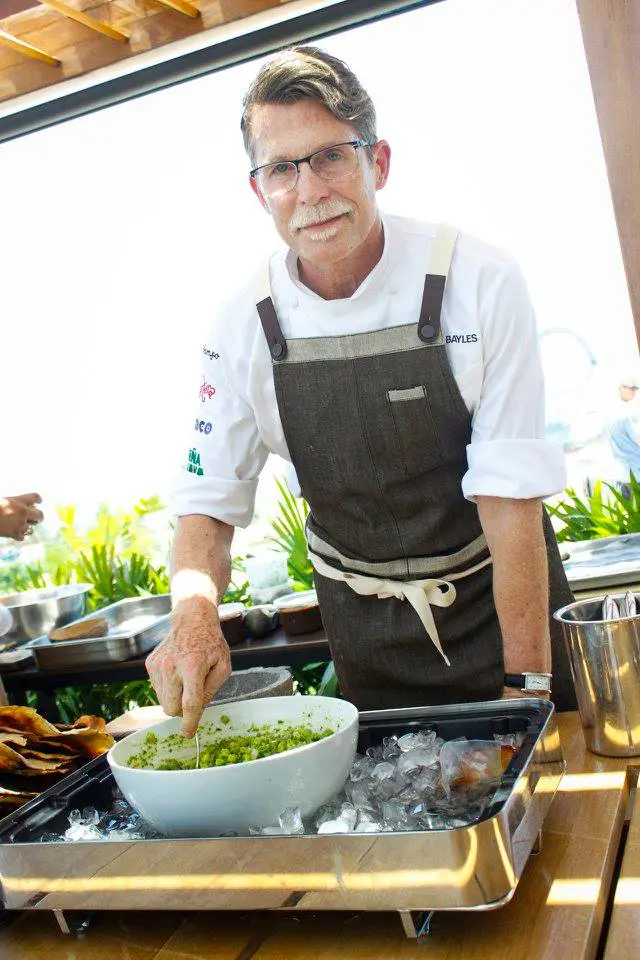 More and more U.S. citizens are coming down here to visit Playa del Carmen and the Riviera Maya. However, most stay in the all-inclusive resorts. What sort of recommendations would you make to them?
I just finished doing 13 television shows for my show, Mexico One Plate at a Time, for public television, and this is the second time that we've devoted a whole season to the Yucatan. About eight years ago we did the same thing, but this year I wanted to do it because the scene has changed so drastically in those eight years and there is such amazing food right now in this area, Playa and up and down the coast.
So I want to be able to share that with people so that they get out of the all-inclusives and go to the good restaurants, but I always devote like one show to being off-the-beaten-path in whatever beach town you are in. I have done one in Puerto Vallarta, I did one in Cabos San Lucas for instance, and I have done one here that I just finished which won't be released until the fall.
I would say to people, first of all, you have to understand that there is just great food everywhere, and probably the best food you are going to eat is not going to be in your all-inclusive. So you got to jump ship at some point and come into Playa if we are going to talk Playa here. So I have already talked about this one high-end place called Le Chique, but that's not going to be for everybody.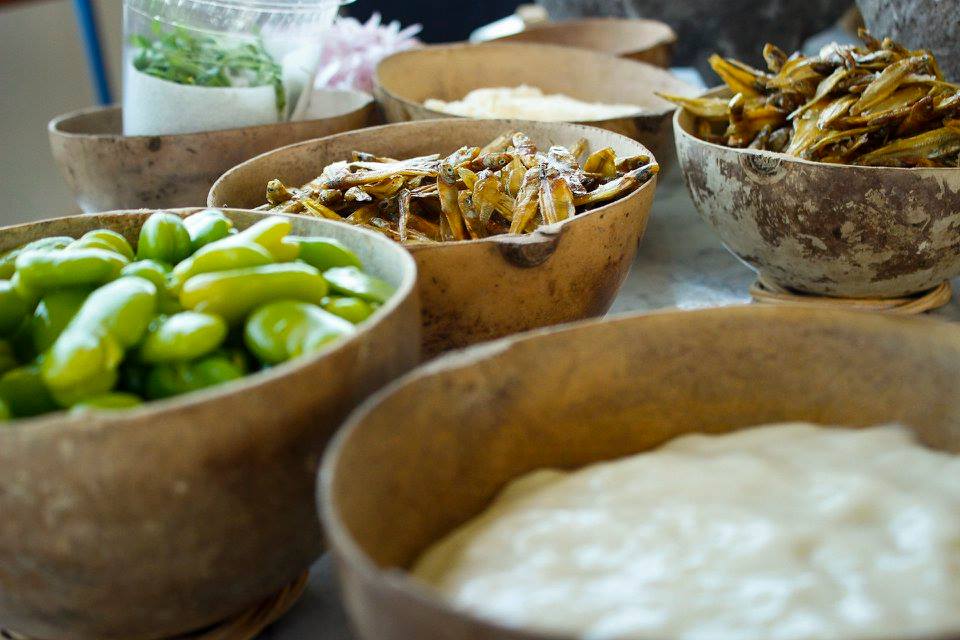 Axiote here in Playa is just top notch, and Xavi the chef is just, he is really, really talented, and what you'll see is traditional flavors on the plate but presented in a really nice way, a more modern way. So that's pretty cool. Axiote is just off of Fifth, but it's a little further up north so it's a little bit out of the tourist zone.
There's a little place called El Pirata that you can go for ceviches and fried fish, and stuff like that. And thankfully that's not on Fifth. I mean it's far enough away that you'll get a bunch of locals going to that as well.
And then what I always recommend to people, and I don't think these places have very many names that you can talk about, but just under the highway there are three places that are just amazing. One of them is for tortas, Mexican sandwiches of cochinita pibil, which is the slow roasted pork cooked in a pit in the ground. It is so good. Another is called Las Karnitas, and they do the carnitas right in front of you. The big cauldron is there and they are cooking the pork, and they make handmade tortillas there, and tacos there are amazing because they have this guacamole that is made with chile habanero, and it is so spicy and so good, and that on one of these tacos of carnitas is great.
But the best I save for last: there's a place that does cecina in the style of Yecapixtla, one of the towns in Morelos that is super famous for its cecina. It's thin cut beef that is salted and then allowed to half dry. So it's not like jerky at all.
It's just more intensely flavored because it has been allowed to dry. They dry it for about eight hours or so, and it is warm here so they can do it… the owner showed me pictures of his drying house one time, and it's just like you imagine, a screened-in porch. That kind of stuff with all the meat in there, and they grill it over live fire, and cut it all up.
They also grill nopales just like you would in Central Mexico, and put that on your tacos, then they got a bunch of salsas that you can put on it. My mouth is watering so much like now because I just want to go eat one of those tacos there.
So three simple places that are right underneath the highway, and they are all so good, so I encourage people to look for places like that. Places that locals would frequent. When I wanted to do the off-the-beaten-path thing, I just asked some of my chef friends here in Playa, "Where do you go eat?" They all told me the same three places so I said, "Okay, that's going to be my show then."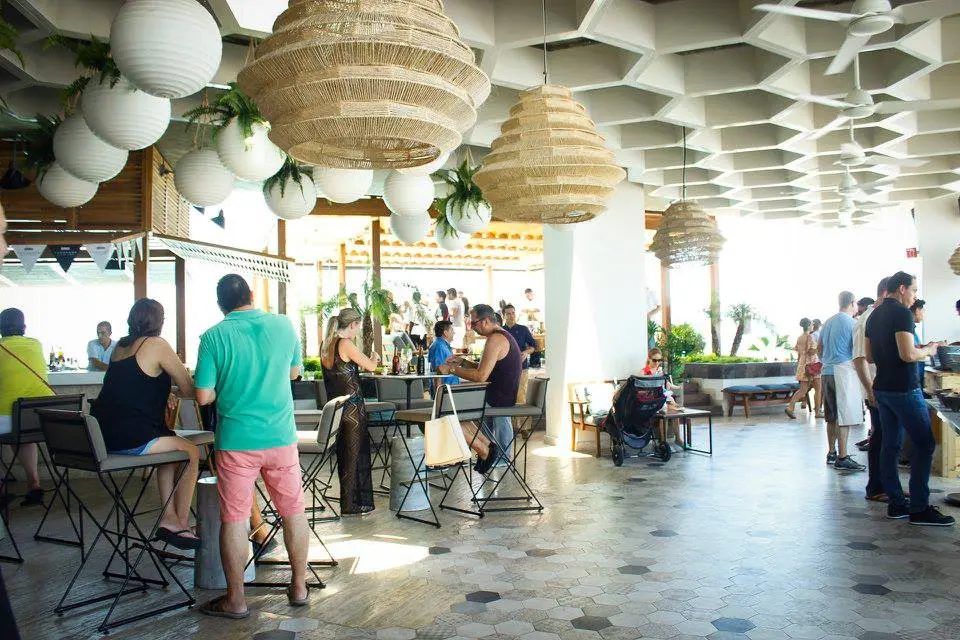 Last question… Wall or no wall?
Oh my god! I think you know my answer to that. We're all so embarrassed. It's like the radical Islamists. They don't represent all of Islam, okay. Likewise, Trump and his followers don't represent anybody I know.
So all I am going to say is that I hope that it all just goes away.
Mexico has so much to offer.
You asked me a question that I never really answered a few minutes ago about what are some of the misconceptions about Mexican culture.
I have to say it's nothing new in the United States, but the perception in general, stereotypes, of the culture of Mexico is that it's poor, nobody wants to do anything or work, that nobody wants to develop anything, there's no culture there. I mean all of those things couldn't be further from the truth.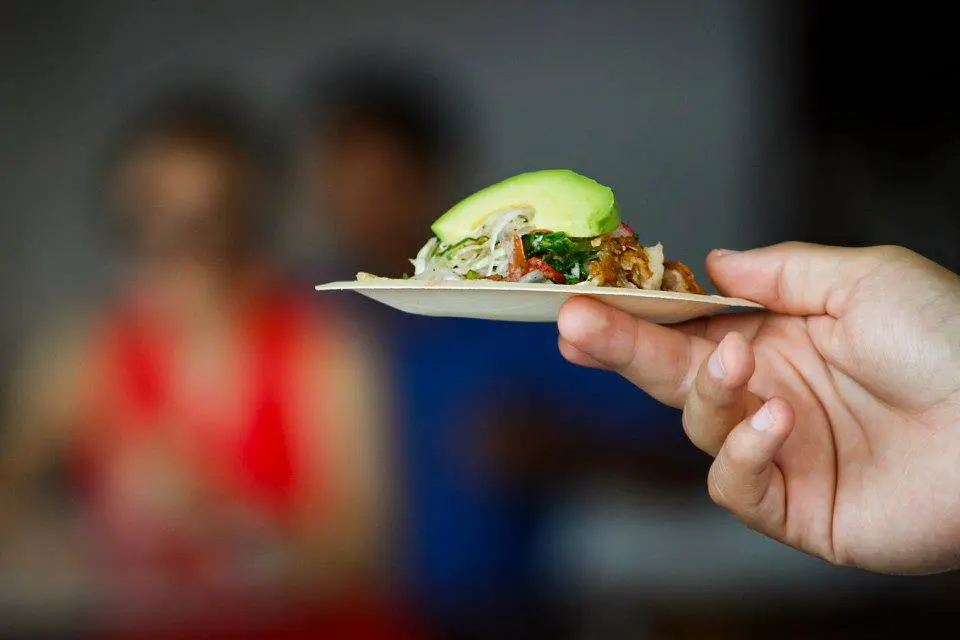 And the truth is that in the United States if you want to get a job done, to quote the new rage of Hamilton in the United States, it's immigrants who are going to get the job done, because they are the ones that are doing all the real physical work that propels us all ahead. This came up in a conversation for me just recently, man if you hire somebody that has emigrated from Mexico you are going to get 110% out of them. They work super hard, and smart, and all of that.  You got to train them because they don't come from the American way, but you get such great work from that segment of our society. And we need to recognize that.
But we also need to all go to Mexico and see what a gorgeous country this is. And I am not talking about just geographically, because it is stunning geographically. Compared to the U.S., there is more variety and more interesting places geographically than there is in the States. There's just more diversity here.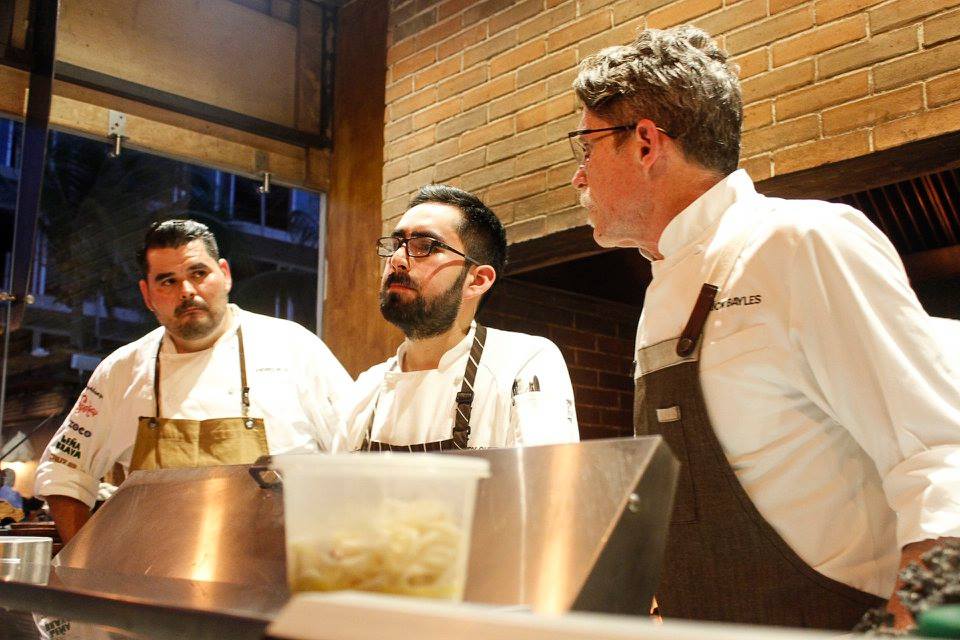 And that's a super cool thing, but the people are so generous of spirit. In fact, I bring our management staff down here to learn here to learn hospitality. Yeah, because we can say that we are going to be hospitable to our guests, but after a while that just reads as fake. And you come to Mexico, and you find what real hospitality is.
I was once in a small village in the state of Guerrero, I had a friend doing linguistics work there, and we went to some of her neighbors, and if somebody comes visiting you in that town you have to sit them down and feed them something. These people had one egg in the house. One egg and a few tortillas. And they scrambled that one egg, divided it up between three of us, toasted a tortilla and gave it to us, and who knows when they were going to get another egg.
That is true hospitality, and I think we can learn something about hospitality when we come to Mexico and see the generosity of spirit here.
Want more information on food and where to eat in Playa del Carmen? Check out our suggestions for the top Playa del Carmen restaurants!
All images courtesy of Thompson Hotel Playa del Carmen
Our local travel specialists have some mouth-watering deals and home-cooked advice for everything Playa del Carmen and the Riviera Maya! Contact them via our contact page, our social media channels, or toll-free at 888-537-9797!
---
Trending Now
You may also like