The Grill at 1 26: Amazing Surf & Turf with a View of the Caribbean Sea
---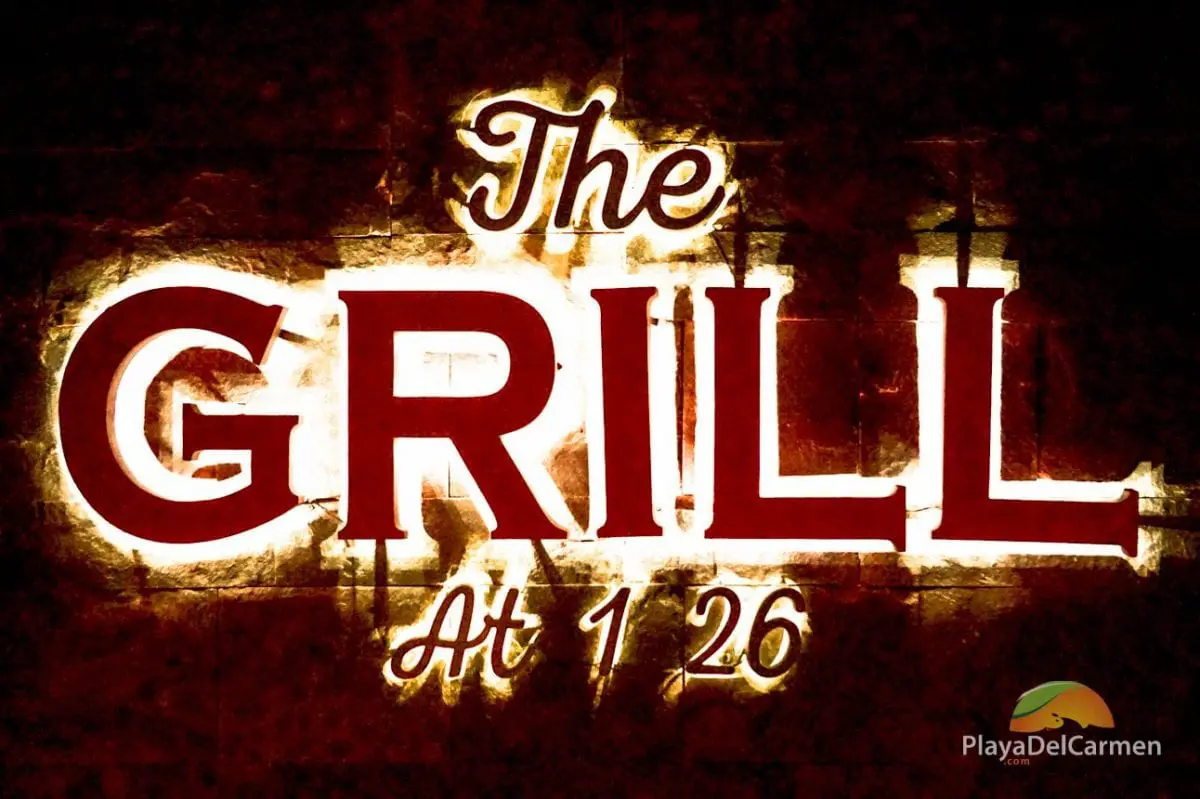 The other day I had the opportunity to visit The Grill 1 26 at the Grand Hyatt Playa del Carmen Resort for dinner.
I'm glad I did, not only because of the great food but because it also helped me overcome a personal shortcoming.
See, when I think about where to eat in Playa del Carmen, I never think about the hotels and resorts–just the restaurants.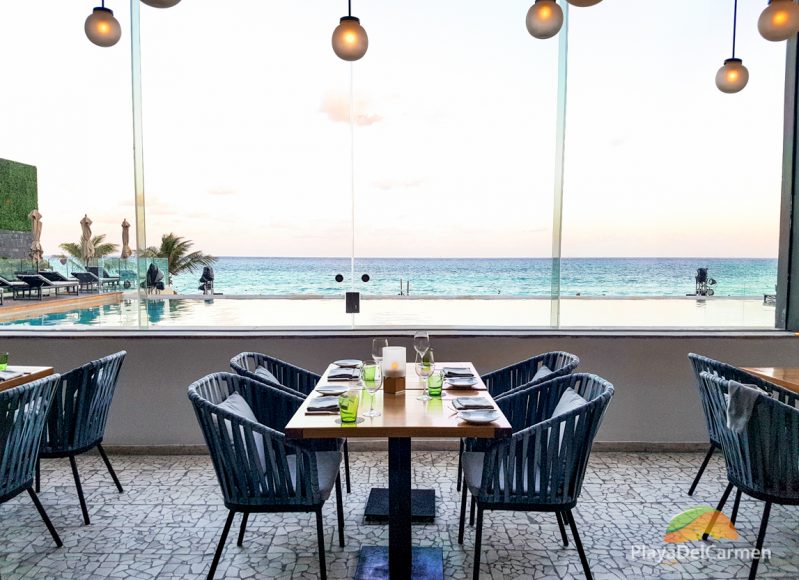 And while most people commit the same mistake as I do, many of the hotels have great restaurants that also happen to be open to the public.
One of those is The Grill at 1 26 in the Grand Hyatt Playa del Carmen Resort.
Here are my thoughts.
The Grand Hyatt Playa del Carmen Resort
For those of you unfamiliar with The Grand Hyatt, it's a 314-room luxury resort located just steps away from 5th Avenue.
The grandiose entryway with its pyramid-like waterfall leads into a spacious and illuminated interior which slowly descend down to the Caribbean Sea.
In the center, a circular dome that leads down to the award-winning Cenote Spa.
The hotel's stunning design, created by the world-renowned Mexican highlights architect Sordo Madaleno and the highly decorated New York-based Rockwell Group, ends triumphantly to the west where the beautiful installations meet the azure waters of the Caribbean Sea.
It's here where the hotel's two amazing restaurants, La Cocina, which serves up traditional Mexican food and international fare, and the stunning The Grill at 1 26 allow a sensational dining experience.
The Grill at 1 26 Review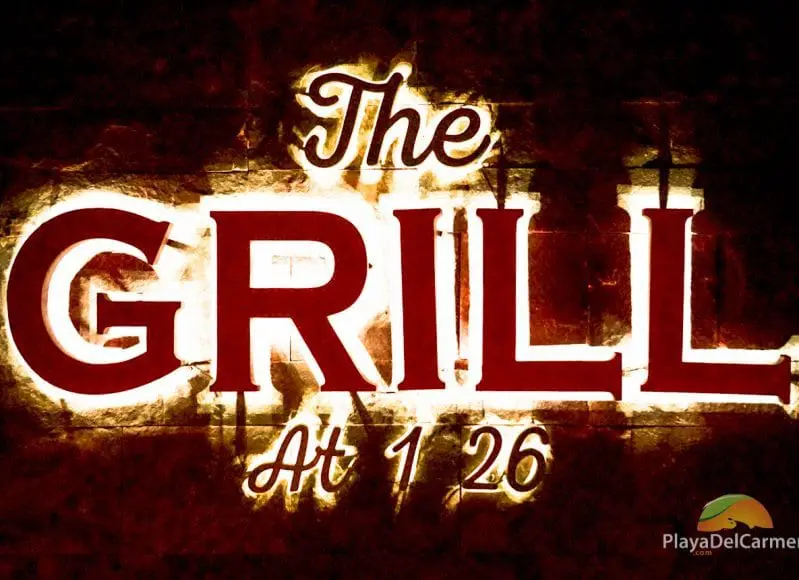 Like the rest of the hotel's installations, The Grill at 1 26 fusions illumination, lighting, and contemporary rustic to create a breathtaking ambiance.
Upon stepping into the restaurant, long before that first bite, I was already amazed by what awaited me.
The restaurant boasts an open kitchen located on the left side of the entrance.
To the right, one large window reaches out from north to south allowing for an unhindered view of the Caribbean Sea.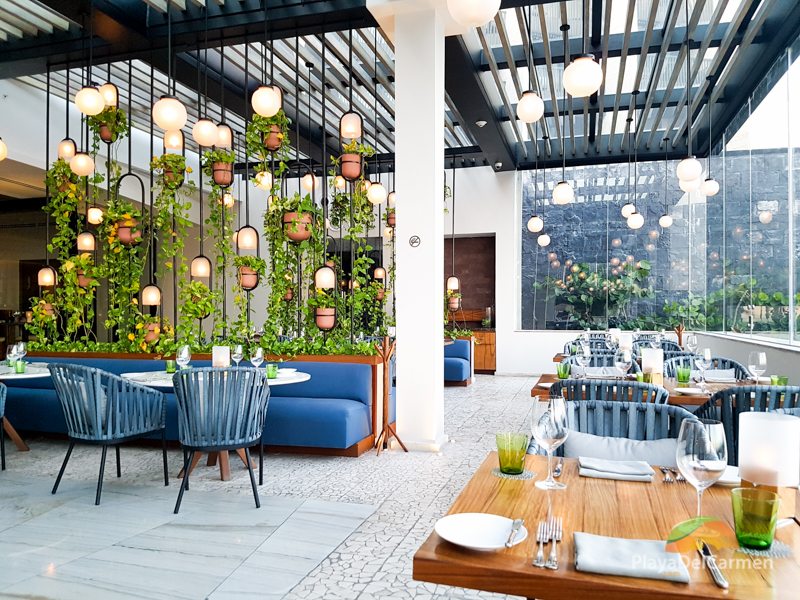 The tables are dispersed in between the two in an extremely inviting atmosphere that can best be described as upscale casual.
A few plant-draped metal rods are located in between some of the tables in order to allow intimacy without taking away from the feeling of openness or obstructing the view.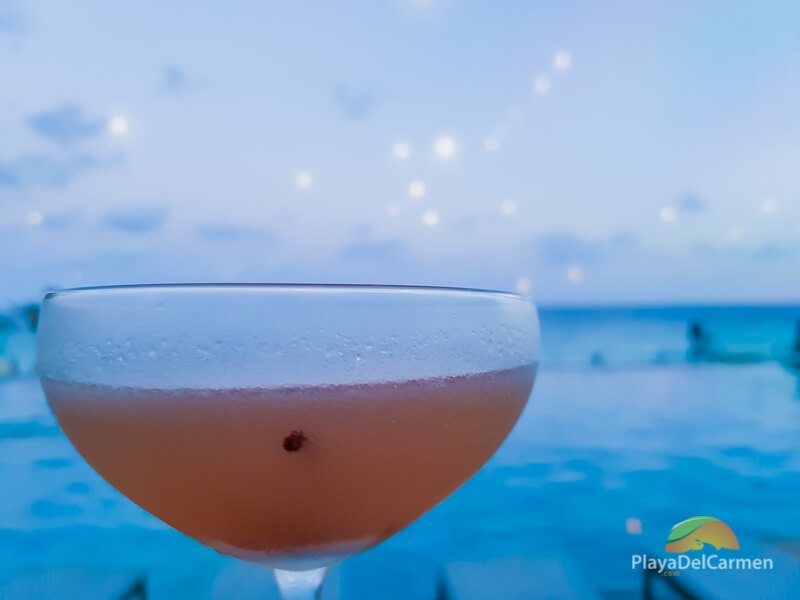 Luckily for me, I arrived just before sundown to enjoy a few cocktails, which not only allowed me to enjoy a few drinks made by the talented Peruvian bartender at The Grill (Miguel Rios, a.k.a. Michael Rivers) but to take in the mesmerizing views of the Caribbean Sea that are in large part responsible for my living here.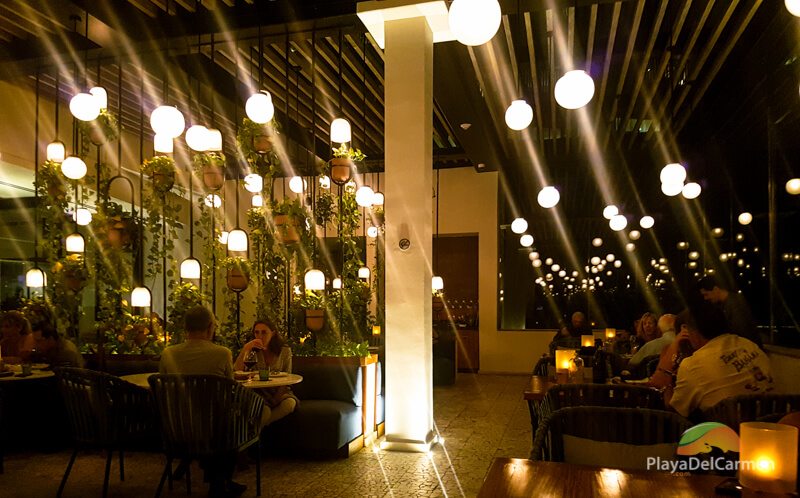 As the sun went down, the restaurant began adjusting the lights, which consists of a series of spherical glass covers that seem to multiple when the sun goes down and their illumination begins to reflect against the windows.
The Cuisine at The Grill 1 26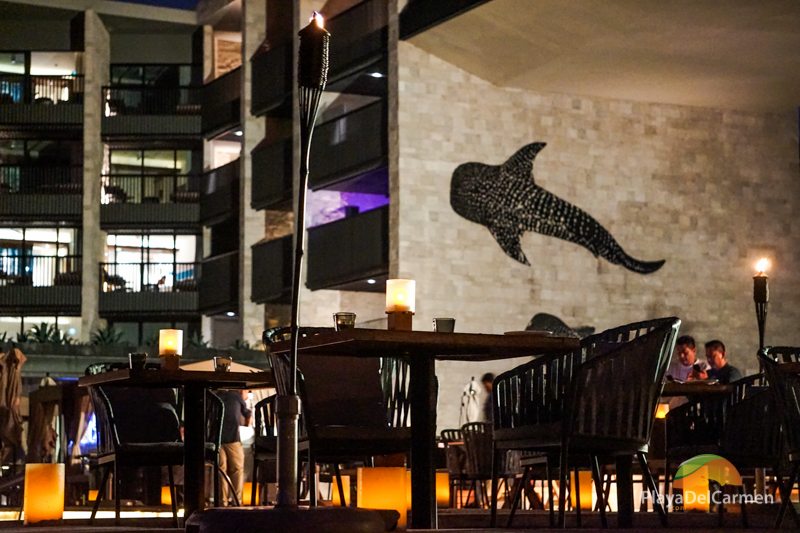 Much like the way the hotel's design enchants before captivating the observer upon taking in the views of the Caribbean Sea, I've saved the best for last.
The food.
This isn't just some steakhouse.
I'll be honest.
I'm still guilty of thinking that most of the best restaurants will be located far outside the walls of most hotels.
After eating at The Grill 1 26, I stand corrected.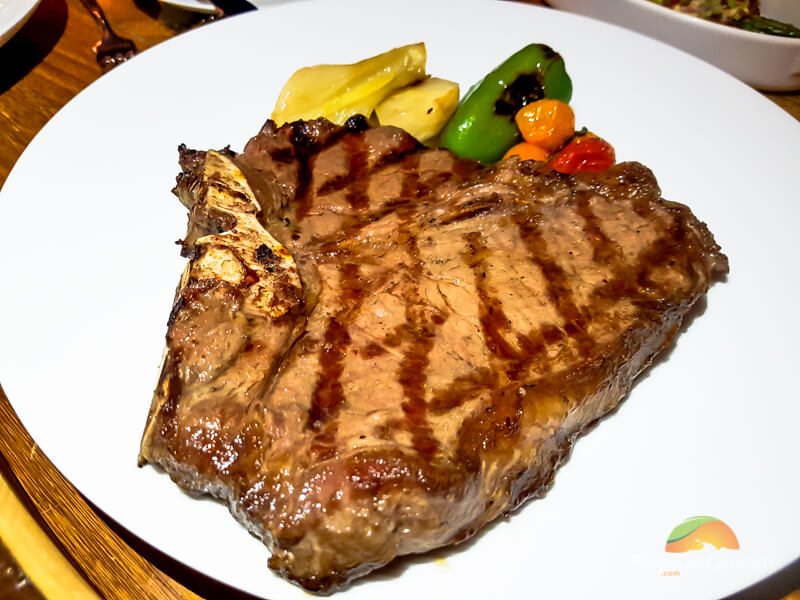 This restaurant is easily one of the best steakhouses in Playa del Carmen, and they do have some stiff competition.
I was fortunate enough to be accompanied by Braulio Carrillo, the talented and friendly Public Relations Manager for the Grand Hyatt Playa del Carmen Resort.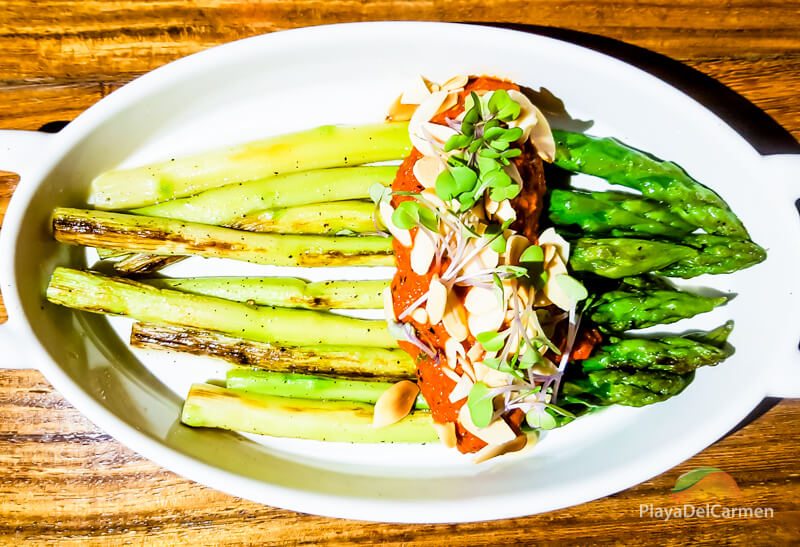 We decided to order two different entrées in order to get a better feel for the menu, which mostly consists of steak and seafood options.
While my mind tempted me to try their seafood such as the oysters or their grilled seafood skewers, my appetite and curiosity got the better of me.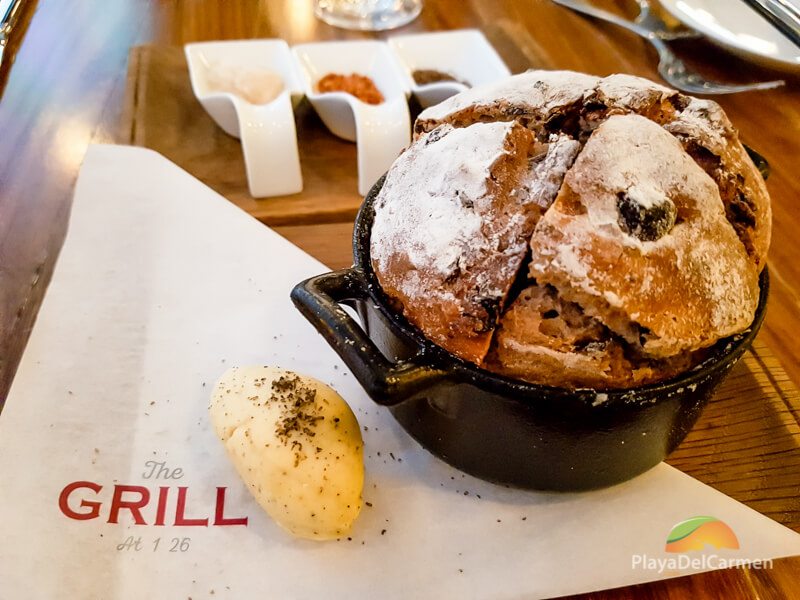 Meanwhile, the restaurant staff brought us out an indication of what to expect: a fresh piece of homemade bread made with red wine and berries, and served with hazelnut butter and three different salts infused with coffee, chili peppers, and white wine, respectively.
The Dilemma: What to Order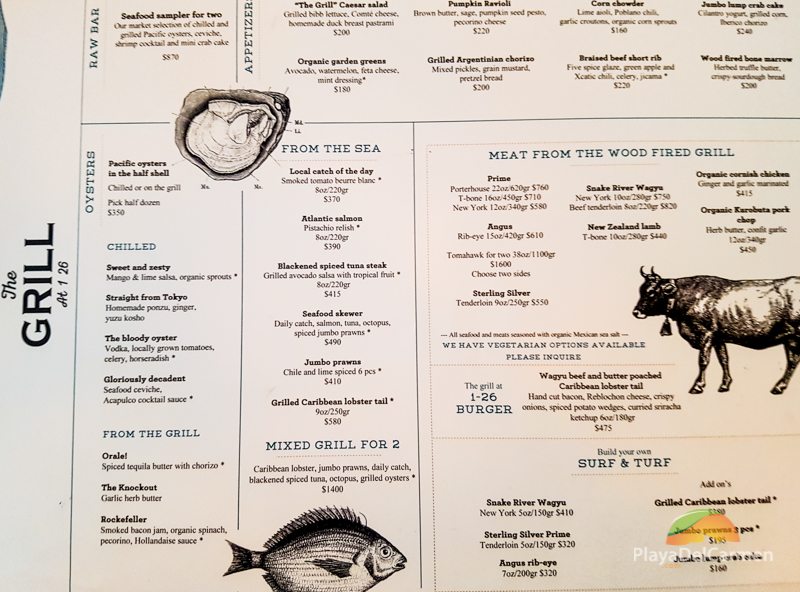 My eye (and my gut) kept pouring over the different cuts of steak. My mouth watering, I couldn't decide between a cut of Snake River Wagyu, a lamb T-bone or a Porterhouse prime.
After consulting with the staff, I decided to go with the recommendation of a dish I had semi-intentionally overlooked: the 1-26 Burger.
See, I normally wouldn't go to a steakhouse and order a burger. It's almost like going to a seafood restaurant and ordering chicken wings.
Don't get me wrong; I love a good hamburger as much as anyone. But if I want to really savor the cuisine of a steakhouse, I'm going to order steak.
I was convinced otherwise, however, and am so happy I did because it may have been the best hamburger I have ever eaten in my life.
Plus, Braulio ordered a 22 oz. Porterhouse steak and promised me he would share.
Of Surf & Turf Burgers and a Porterhouse Steak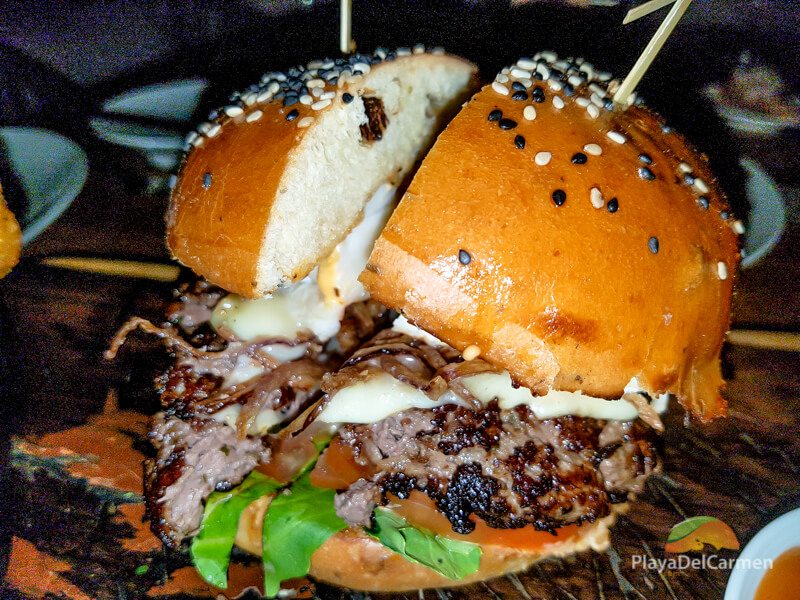 I've already been censored for using foul language on the blog, so I'll have to look for more refined words to describe this hamburger.
I just want to know first where it has been all my life.
See, I've never eaten a hamburger that includes both meat and a lobster tail.
And that's just one reason why I loved it.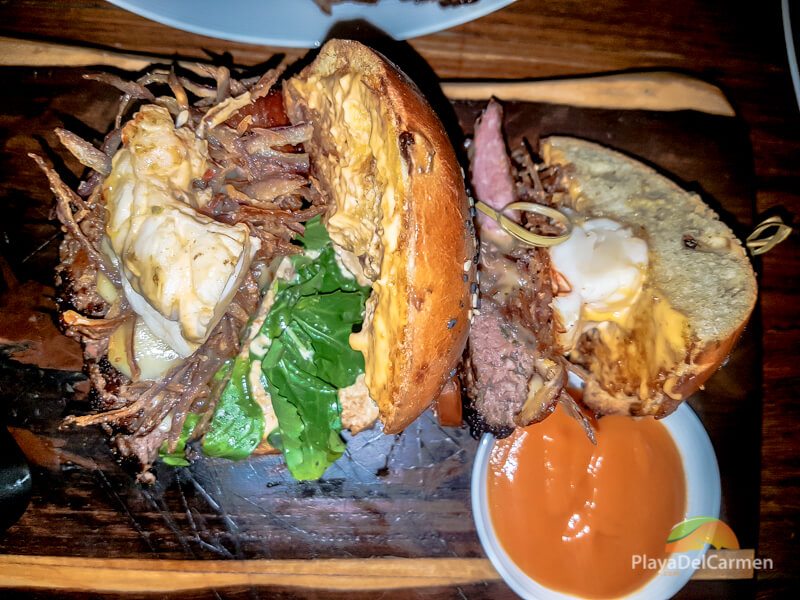 The meat, made of Wagyu beef, was nothing short of incredible.
For the uninitiated, which I was before my meal at The Grill at 1 26, Wagyu refers to Japanese beef cattle (Wa, meaning Japanese, and Gyu meaning cow).
The meat is intensely marbled and has a mouth-watering savoriness and butteriness that surprised me.
The burger is served with delicious bread made fresh at the restaurant and served with strips of thick bacon, crunchy onions, and Reblochon cheese.
As if that weren't enough, the burger was served with probably the best potato wedges I have ever eaten; perfectly spiced and crunchy on the outside, melt in the mouth soft on the inside.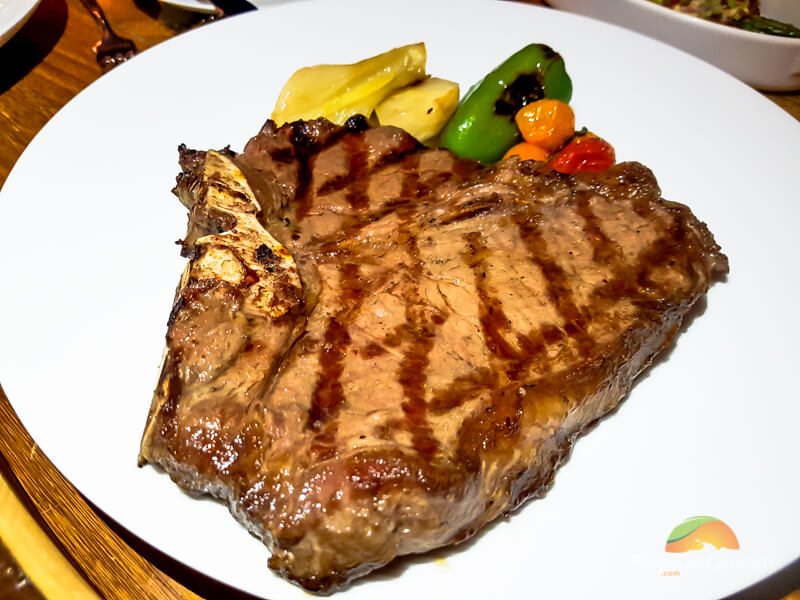 Then there was the Porterhouse, a delicious 22 oz. cut of prime beef grilled to perfection. Although nothing fancy in terms of spices, both the quality of the meat and the impeccably grilled flavor made me doubt each bite as to whether I should be eating steak or that fabulous 1 26 Burger.
As the perfect accompaniment, I took the advice of the staff and paired my meal with a wonderfully bold and full-bodied glass of cabernet sauvignon from Mont Xanic.
For those unfamiliar with the supreme quality of Mexican wines, be ready to be pleasantly surprised.
Then Comes Dessert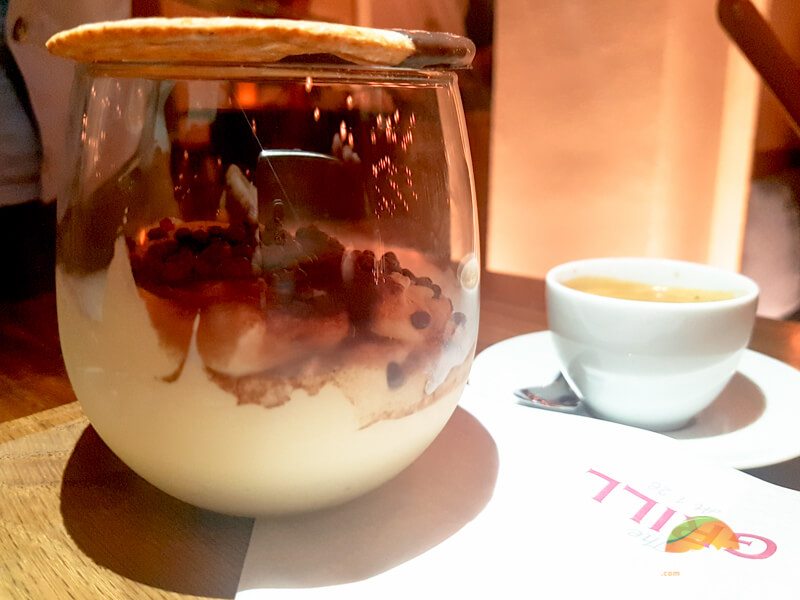 After everything I had eaten, I didn't really feel I had room for dessert.
At the same time, having tried everything else, I knew that I would regret not adding a sweet ending to an already fantastic meal.
And that we did.
Braulio added a tiramisu, which he subsequently infused with a shot of espresso, and I ordered a dark chocolate cigar served up with a side of housemade coconut ice cream.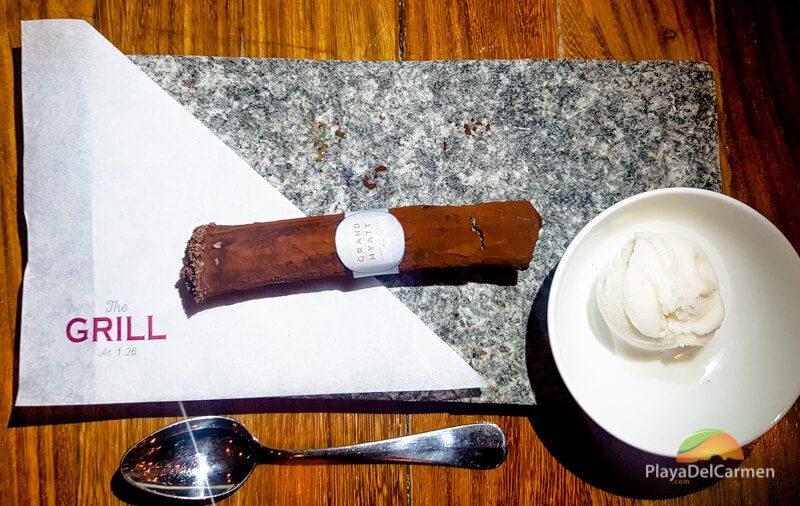 Like with our entrées, I didn't know which to eat as both were so deliciously good.
However, if I had to choose just one, I think I would go with the cigar.
The chocolate, while intense, was of excellent quality, and paired with the ice cream it was nothing short of the perfect climax to one of the best dining experiences I have yet to have in Playa del Carmen.
Kudos to the Chef
If you've read this far you're probably wondering if I got paid to sing such high praises of this restaurant.
Well, I haven't.
Be it about a tour, a hotel or a restaurant, I like to be honest with my reviews so that our readers know what they are getting.
Of course, I also don't go to places I don't think I'll like or wouldn't have something nice to say about.
But that said, all my reviews, this one included, are written out of my personal experience and not my personal gain.
Except I did gain something by being invited to eat at The Grill at 1 26: my newfound love for a surf & turf burger.
A big shoutout goes to Chef Correy Collins, who evidently is a culinary wizard.
Hailing from winter-afflicted Rhode Island, the talented chef is working up wonders in the Caribbean.
My advice?
Go reap what he sows.
Interested in a stay or dinner at The Grand Hyatt Playa del Carmen?
Our travel specialists will make sure you're pampered from A to Z!
Call them today toll-free at 888-537-9797
---
Trending Now
You may also like