Glenn-Briggs Salon Combines Hospitality & Hair Styling in Unique Artistic Space
---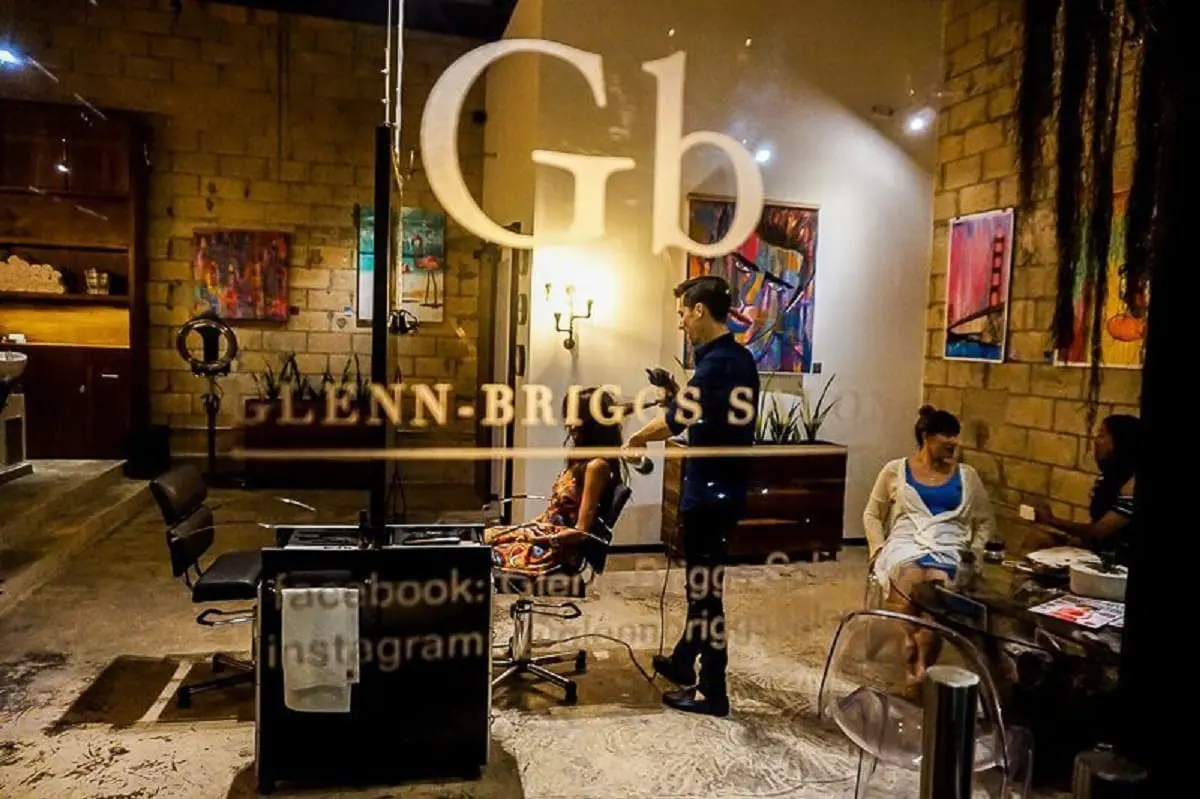 "A friend once told me that if you don't like something, change it," explains Thomas LeVasseur, director of the newly inaugurated Glenn-Briggs Salon in Playa del Carmen.
So one day in December, Thomas decided to leave the cold behind him for a new life somewhere else.
He first came to our fair city at the end of 2014 upon the invitation of a friend, who had invited Thomas to stay in her condo for a while.
As she showed him around and Thomas became familiar with Playa del Carmen, he discovered a truth known and beholden to those of us who are fortunate enough to call this town on the Caribbean our home.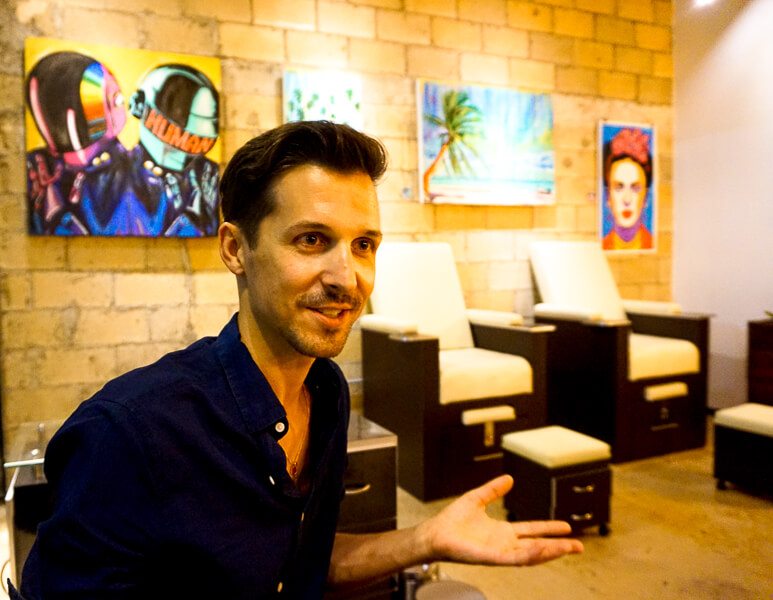 "This is the most beautiful place I've ever seen," he said to himself. "I want to live here."
The generosity and hospitality of Mexico combine with the town's vibrant flair and stunning natural beauty did the trick.
And so, like thousands of other people from around the world, Thomas decided to call Playa del Carmen his home.
The Search for the Perfect Space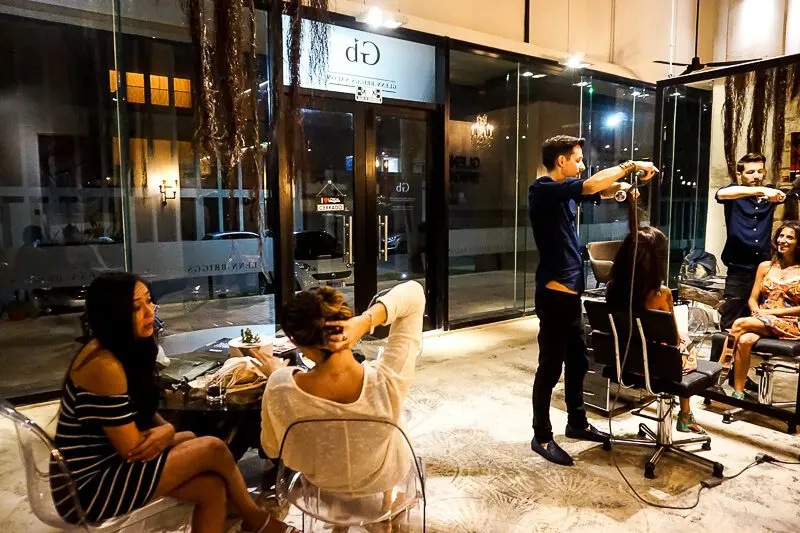 Thomas, who has ten years of experience working in the beauty industry, didn't come here with the idea to open a salon.
In fact, it took visits to several different salons for him to come to the realization that he could bring something different to the local beauty scene.
"I visited many salons and definitely saw room for improvement in terms of the quality of service," he says.
And so the search began for a space that would fulfill Thomas's elaborate vision of his upcoming labor of love.
"I don't feel comfortable when I'm crowded so I wanted to find a big enough place," explains Thomas.
"I wanted to find a blank space so that I could create a welcoming atmosphere in my own style; contemporary, rustic, and chic."
Luckily for Thomas, a local realtor found him the perfect canvas and Thomas went to work building his dream.
A Labor of Love: The Birth of Glenn-Briggs Salon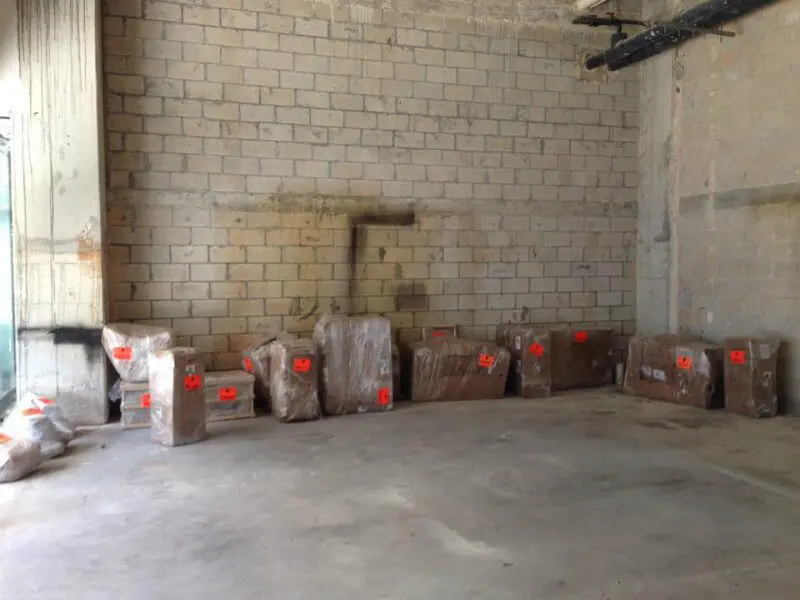 Only by seeing a picture of the space as it was when Thomas rented it is it possible to appreciate the vision and creativity that went into creating the salon.
In the beginning, it was just a concrete space with giant window panes covering the front part of a long vacant store.
Little by little, Thomas began creating the designs, gathering the materials, and building the installations and furniture that would convert this open canvas into a chic and welcoming environment where hairstyling, art, and hospitality converge into one beautiful space.
Art, fixtures, and interior design began to fill the spatial void.
The Inauguration of a Dream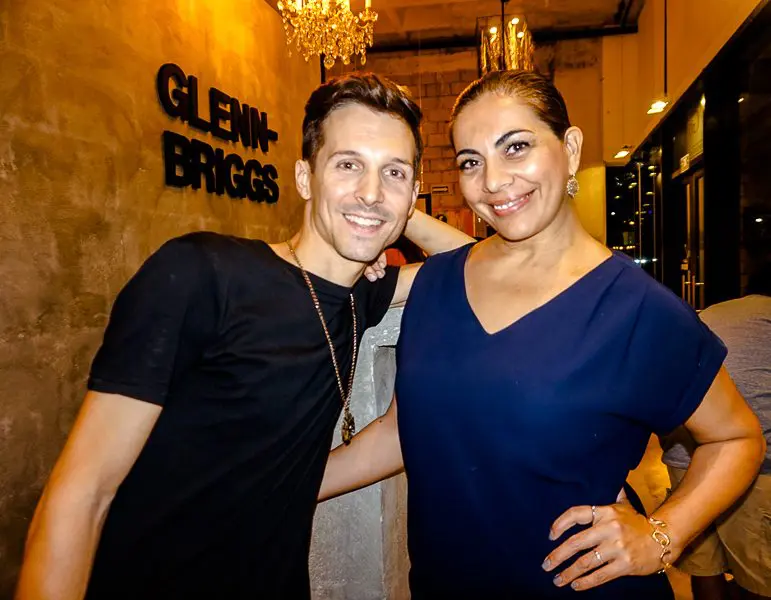 Much like Thomas himself, who is both transparent and generous, the space's luminous front windows invite you in, seducing you with a feeling of openness and warm hospitality.
Because Thomas's vision of creating a welcoming space for people to feel at home, Glenn-Briggs is much more than just a hair salon.
The drab concrete walls are brought to life with a rotating exhibition of local artists, the first being the pop art works of Alberto Fumora, which are also available for purchase.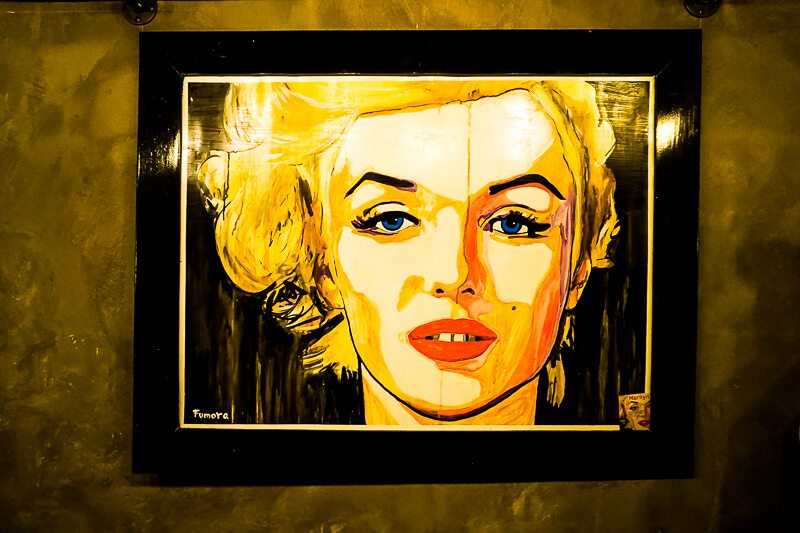 Many of the installations fixtures, including the lighting and a stunning exhibition of tree roots hanging like strands of hair, were made by Thomas himself.
In the middle of the room, just behind the salon's reception, is a free standing wall that adds to the space's feeling of intimacy.
A massage and bathroom are located opposite one another at the back of the salon as well as a cool little coffee bar.
An area for manicures and pedicures sits to the left, and to the right: the space where Thomas and his team of hairstylists work their magic.
Once everything was finally in place, Thomas and friends celebrated the successful inauguration of the Glenn-Briggs Salon on January 21st with wine,
hor 'd oeuvres, and lots of well-wishing.
The Concept Behind the Glenn-Briggs Salon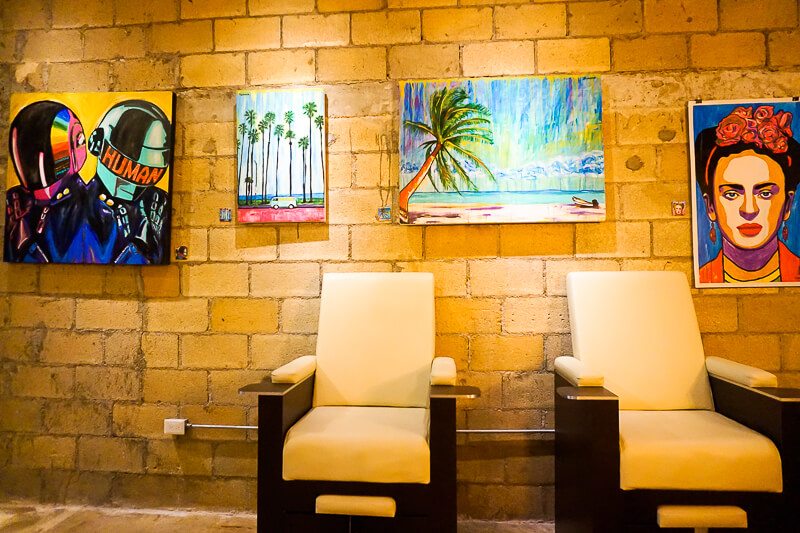 To understand the concept behind the Glenn-Briggs Salon, it's important to understand Thomas's background.
Like many of us, it took Thomas some time before he finally discovered his passion.
Prior to becoming a stylist, he worked in the plant and flower industry.
However much he loved his work, it was much more beneficial in terms of personal gain than it was for making a decent living.
Through circumstance and a close friendship, Thomas started managing a hair salon in Minneapolis.
Enchanted by the experience, he himself began to learn the trade alongside some of the top talents in the country.
He also spent several years as an artistic team trainer with L'Oreal and as a session stylist with Bumble & bumble.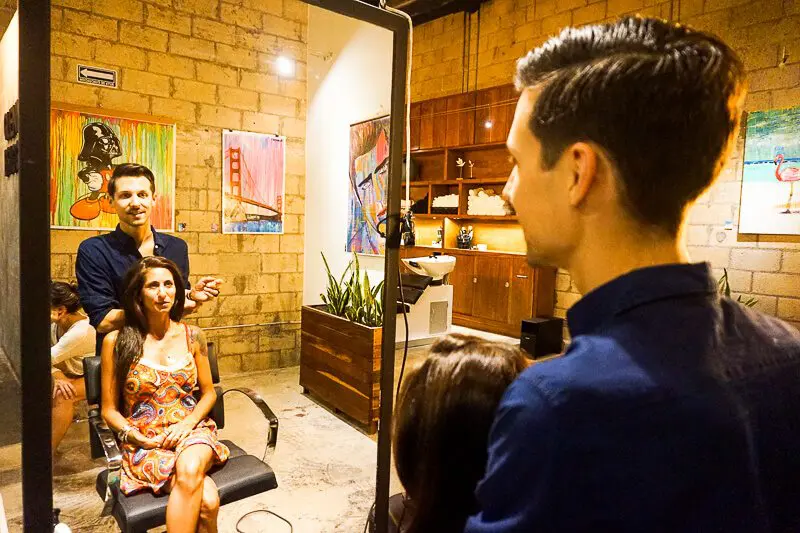 For Thomas, it was a long journey made possible through the help, expertise, and encouragement of many others.
Now, he has reached the point where he is ready to share his knowledge while still continuing to learn himself.
"You have to be willing to receive to give," explains Thomas.
Describing the salon as a "labor of love", he says that Glenn-Briggs is, "a collaboration of many people, many ideas, many feelings."
His intention is not only to provide the services of a hair salon, but above all to create an experience.
"It's a common place for people to come together to have an experience; not just a place to have your hair done," says Thomas effusively.
"It's a place that incorporates smell, sight, touch, taste, sound. The five senses. And then we create a sixth sense, which a feeling or an emotion."
Glenn-Briggs Salon Services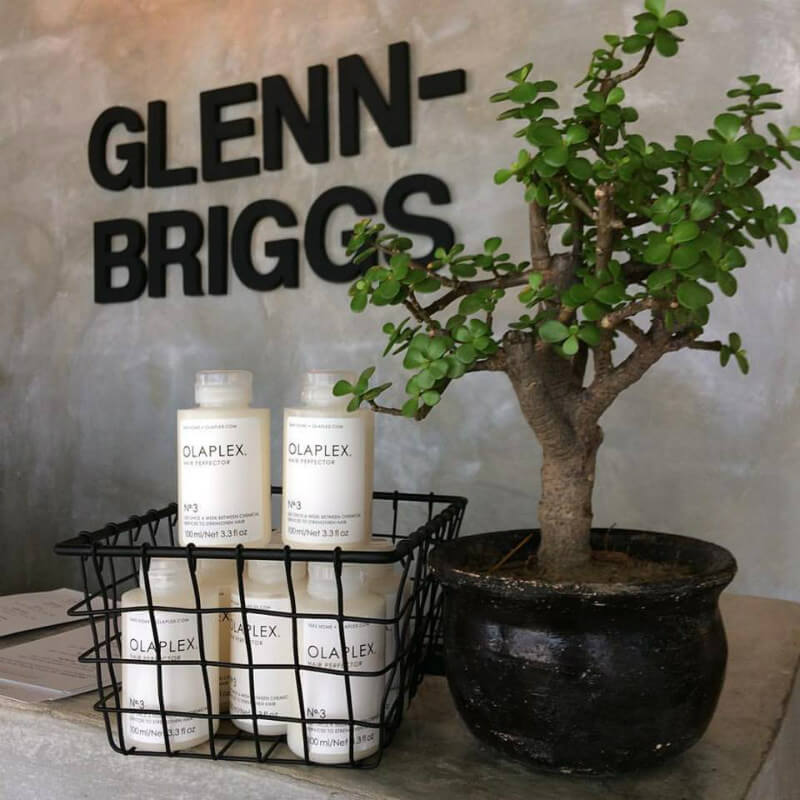 It should come as no surprise that the Glenn-Briggs Salon uses only top-of-the-line products.
In addition, the use of chemicals is limited as much as possible, both to protect the hair as well as the environment.
While working for L'Oreal, Thomas became a specialist in balayage, which is an increasingly popular application technique born in France and now spreading like wildfire throughout the world of hair styling.
"It's a technique that's very important because it's the future," says Thomas.
"It lasts longer, it's more natural, and it's better for dark hair because there is less of a grow-out line."
In addition expertise in balayage, the Glenn-Briggs offers a series of other services that you would expect from any full-service salon.
Surprisingly, in spite of the salon's quality and privileged location just one block from the beach, prices are very affordable.
Glenn-Briggs Salon Address & Opening Hours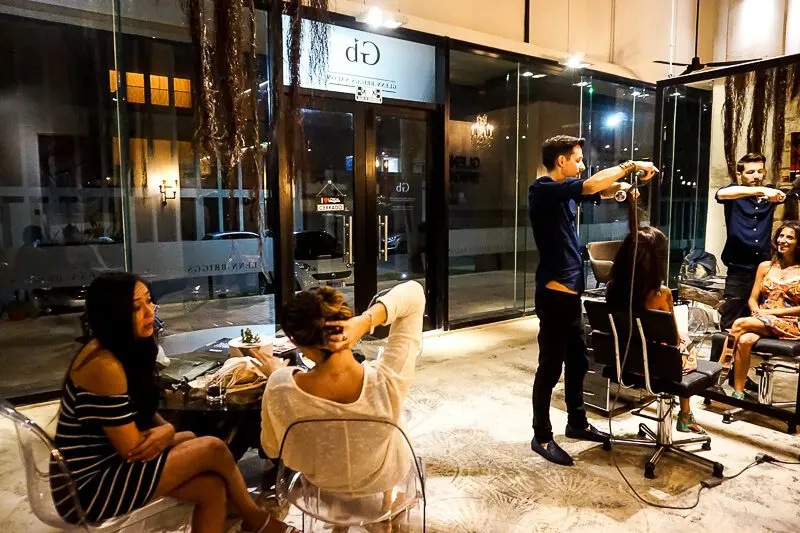 Glenn-Briggs Salon is open daily from 8:00 a.m. until 8:00 p.m. with the exception of Sundays, when they close at 4:00 p.m. (Thomas calls it his rest day). In addition, the friendly crew is also available upon request for appointments outside of the normal operating hours.
The salon is located in Plaza Aldea Thai on 26th Street & Cozumel, just one block south of Playa Mamitas.
Reservations can be made via the Glenn-Briggs Facebook page or by calling 984-119-6810.
***
Before saying goodbye, Thomas shares a bit of the philosophy behind his new salon.
"When you make things with love," he says, "everything works."
"It may not be exactly how you think, but it always works."
We're sure Thomas's labor of love will do exactly that and we wish him all the best.
Ready to show off that swag in Playa del Carmen?
Our travel specialists may not be hairstylists but they can sure get some great deals!
Call them today toll-free at 888-537-9797!
---
Trending Now
You may also like