Top 10 Destinations for Spring Break in Mexico and Why (2023)
---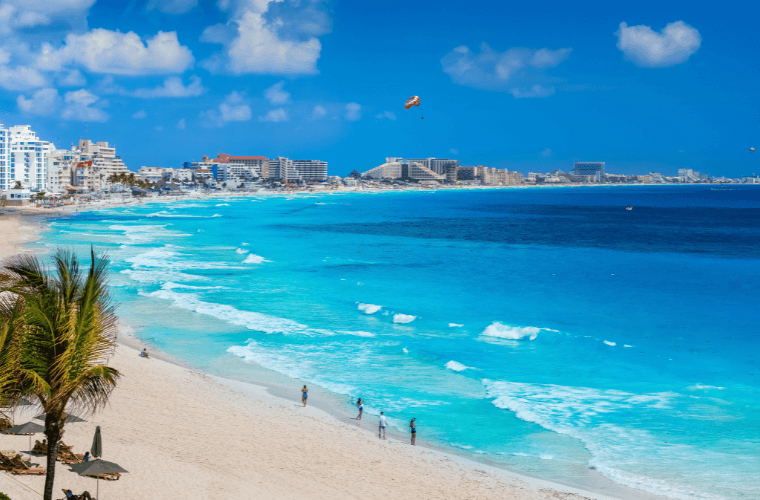 Thinking of heading for a spring break in Mexico?
Excellent choice!
It's one of the world's favourites for this time of year, with fabulous beaches and nightlife.
Looking for a more laidback vibe or a family-friendly destination?
No problem.
Our team at PlayaDelCarmen.Com have the inside info you need about the best destinations for spring break in Mexico, whether you're partying, chilling, or hanging out as a family.
I'm here to share this info, so you can decide which location is perfect for you.
Plus, we'll help you plan your spring break vacation, and get the best price, perks and discounts. 
Where to go for Spring Break in Mexico
---
1. Why Travel to Mexico for Spring Break?
Traveling to Mexico for spring break guarantees you sun, fun, and stunning surroundings.
What's not to love? ❤
And, heads up, Mexico isn't just for teenage spring breakers looking for great raves.
This tropical paradise is for everyone, from partying singles to girlfriends dreaming of cocktails around the pool and families making great memories.
You just need to know which Mexican destinations are the best choice for your vacation vibe.
And, if you're not looking to party hard, you may want to avoid some resorts dedicated to attracting the party crowd in places like Cancun and Playa Del Carmen.
Here are the spring break dates to look out for…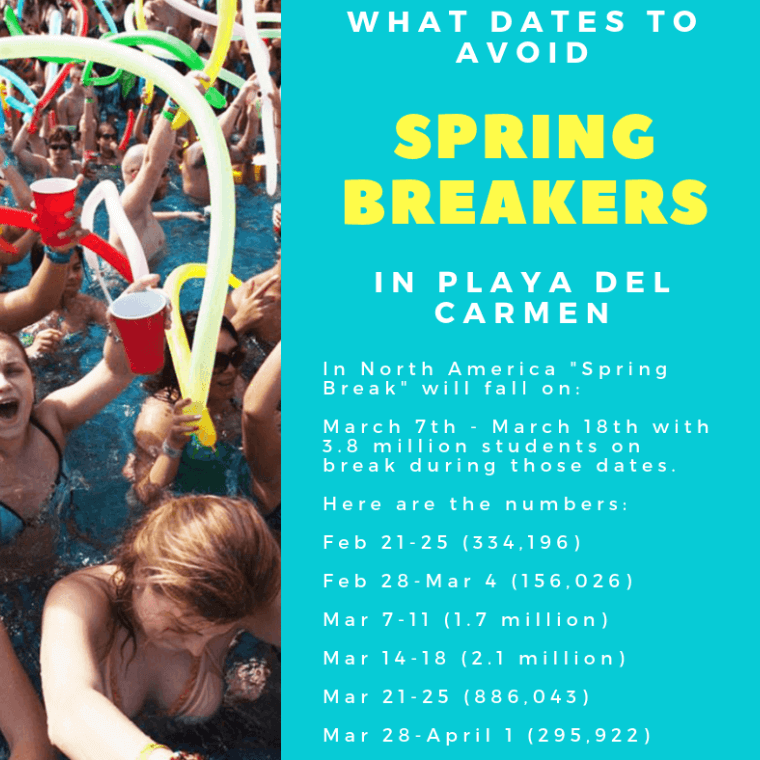 We're here to help you find exactly the spring break experience you're looking for.
Keep reading for advice to singles, couples, groups, and families about which Mexican hot spots to head for.
2.  Cancun
At spring break time, Cancun is definitely in full-on party mode.
It's busy, noisy, and tends to be full of people who have had a little too much to drink.
If all-night partying, shots, and awesome DJ sets are your thing, this is the place you should head to.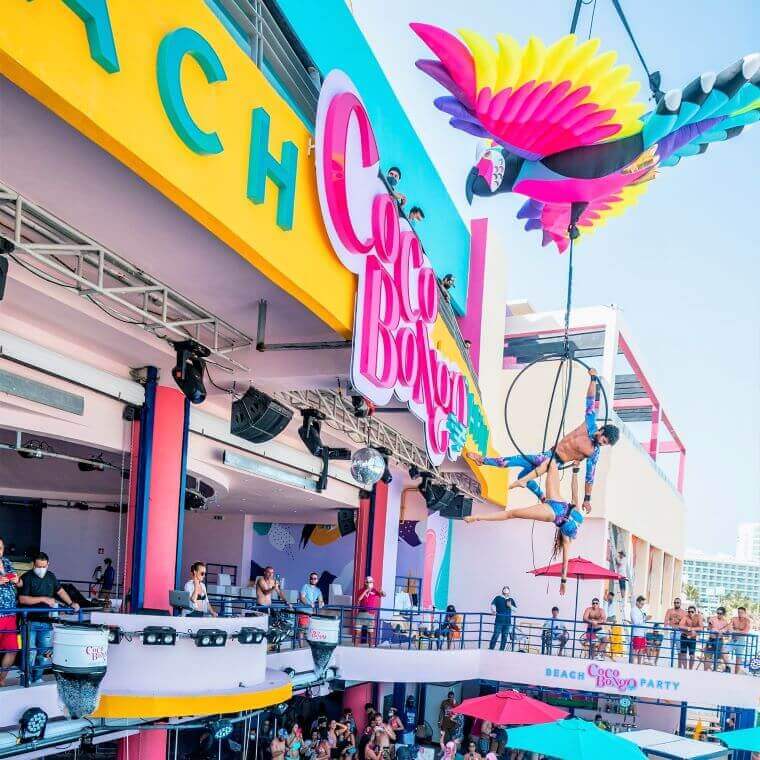 Plus, if you do ever want to spend some time away from the bars and the beach, the choice of other activities in and around Cancun is super impressive.
Take a look at my blog post to get some inspiration.
"10 Cancun Tour Packages Offering INSANE Bang for Buck"
Best for  – young spring breakers looking to party. 
3. Playa Del Carmen
Playa Del Carmen has a more relaxed feel to it than Cancun.
There are no skyscrapers, and everything feels less crowded and busy.
I'd recommend this place to slightly older spring breakers who like a combination of partying and chilling by the pool.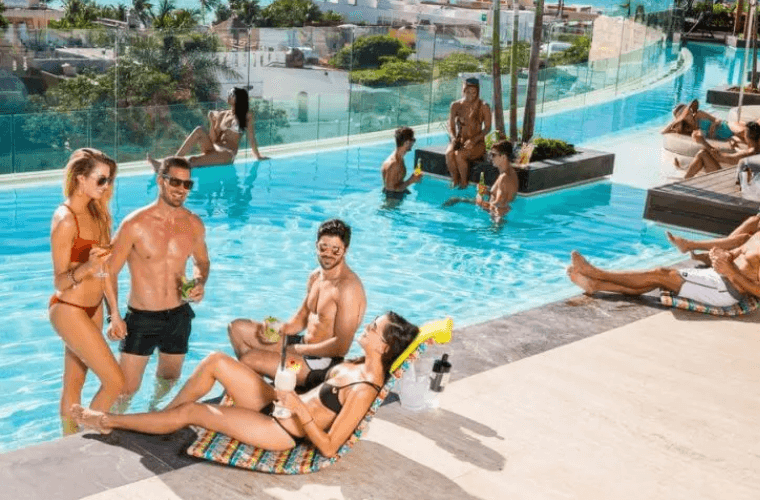 Relaxation can be found at the resort pools and strolling along the beach.
And when it's time for drinking and dancing, 5th Avenue is home to fabulous bars where you'll find live music and DJ sets.
I also love the cosmopolitan feel of this part of Mexico.
It's popular with visitors from Europe, so you get to meet some pretty interesting people.
Best for  – slightly older singles and couples who want a mix of relaxation and madness. 
4. Puerto Morelos
This super chill place is perfect if you're heading to Mexico for spring break with your family.
You get the sun, beautiful beaches, and amazing food that this part of the world is famous for, without the hustle and bustle of big towns and cities.
It's tropical heaven.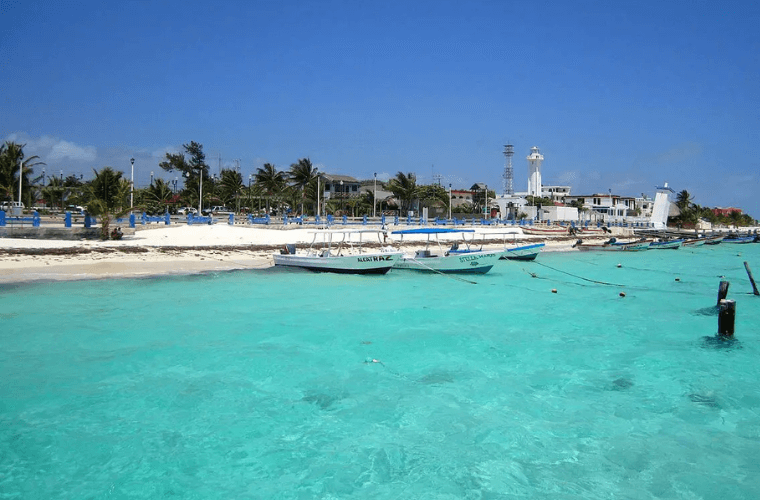 Puerto Morelos was an old fishing town.
Now it's the place to go if you're looking for the "real" Mexico.
If you'd like to know more about a vacation here, have a look at my blog post.
"Puerto Morelos: Cancun's Little-Known Neighbour. Discover this ALMOST-Forgotten Gem!"
Best for – families keen to escape the spring break crowds. 
5. Tulum
Tulum is a boujee paradise.
If you're looking for a place to escape the Ivy League pressure, this is it.
The beaches are breathtaking, and the raves are something else.
You can spend your days enjoying wellness treatments at the spa or people-watching under the palm trees.
I'd also recommend exploring the Tulum ruins and the local landscape.
Then it's time to check out the DJs on the beach or in the nightclubs.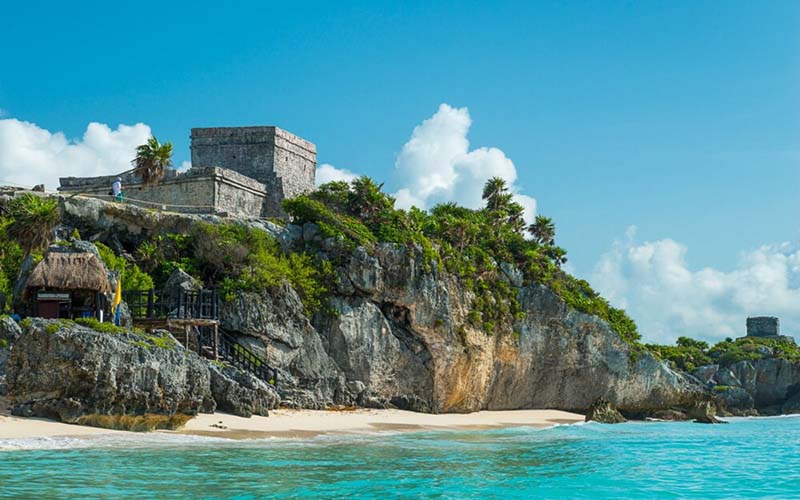 This boho spring break destination is more expensive than some other Mexican locations.
But spending the extra dollars is so worth it.
For more info, check out my list of the best things to do in Tulum.
"10 Best Things to Do in Tulum | Your Ultimate Local's Guide"
Best for – spring break with a touch of luxury. 
6. Riviera Maya Region
This isn't one particular town or city, it's the area between the main tourist spots like Cancun and Tulum.
You'll find places like Xpu-ha, which is pretty much untouched, and Akumal, which is a little more built-up but still stunning.
There isn't much nightlife in these places, so it's a good choice of summer break destination for families or people who want to stay clear of the bars and music and spend some time snorkeling.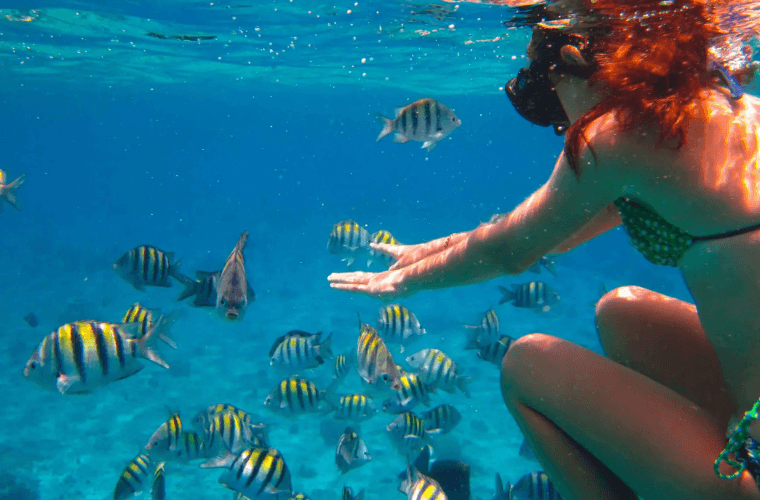 The underwater world you can discover is amazing.
Just a heads up…
If you want to see the sea turtles in Akumal, stay clear of spring break time.
The time to see these creatures is between May and October when they come ashore to lay their eggs.
Best for – families and underwater adventures. 
7. Cozumel
This place is all about the beach vibes.
And it has everything you need for spring break.
There's plenty of nightclub action, but that's just the start.
You can check out the boat tours, water sports, and fabulous seafood.
Plus, Cozumel is home to the largest coral reef system in the northern hemisphere.
It's magical.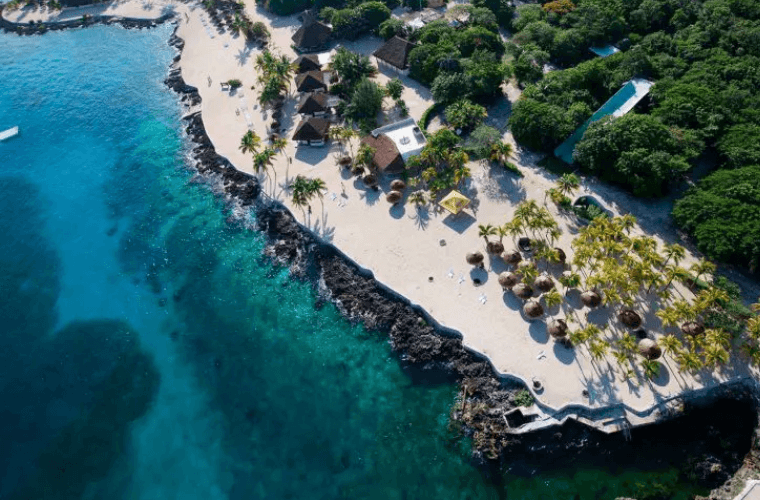 This really is island life at its best.
And you get a mix of people here for spring break, including families who want to stay away from the throngs in Cancun.
This variety of people isn't surprising, given that there's something for everyone here, from ziplining at Chankanaab Adventure Beach Park to visiting the San Gervasio Ruins.
Best for – a multi-generational mix of people enjoying spring break. 
8. Isla Mujeres
This absolutely gorgeous destination is the place to be for a chill spring break.
You can watch the world go by from a hammock on Playa Norte before drinking a beer at one of the beachside bars.
And there are regular yoga classes for positive energy.
Many visitors to Isla Mujeres choose to rent a bike or golf cart to explore in, and doing this is a lot of fun.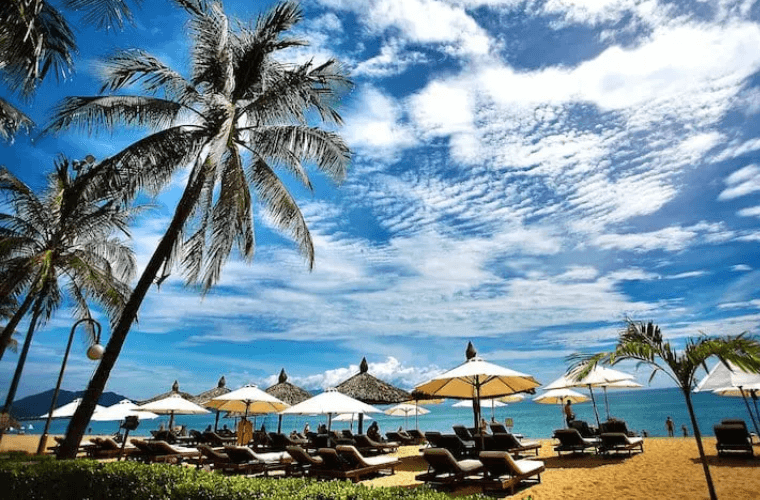 I'd also like to give a shout-out to the brilliant beach clubs here.
The Green Demon Beach Club is the ideal place to savor the beauty of Playa Norte while sipping cocktails.
And Zama Beach has some out-of-this-world amenities.
Both clubs are family-friendly, so anyone can enjoy them.
Best for – a chill spring break. 
9. Holbox
If you're more interested in resting than raving for spring break, head to Holbox.
This destination is super chill and has a hippy vibe.
You'll have a chance to clear your mind and immerse yourself in the serenity.
And the street art is quirky, cool, and not to be missed.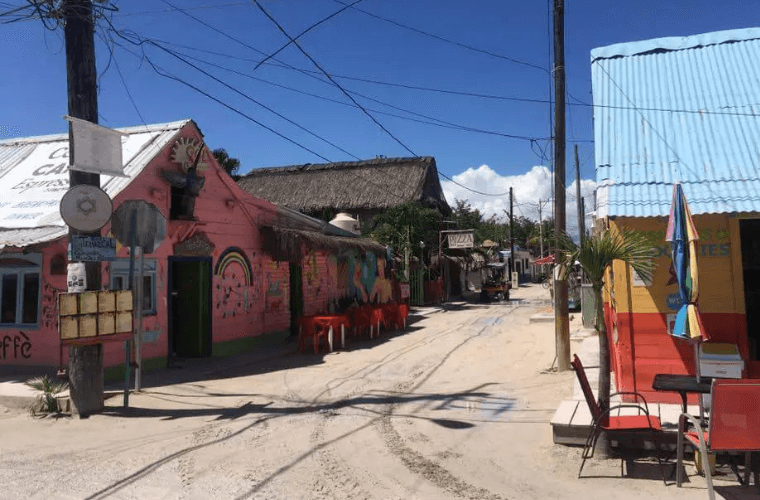 I love this place.
It's different, unpretentious, and so laid back.
A quick note here …
If you want to see the whale sharks in Holbox, you need to visit later than spring break.
The season normally runs between June and September.
10. Bacalar
Introducing a secret gem, you shouldn't miss…
Bacalar is simply breathtaking.
This is a special destination if you're traveling with a group of girlfriends for spring break.
You can sip good drinks, eat spectacular food, and take in the lake's crystal clear waters.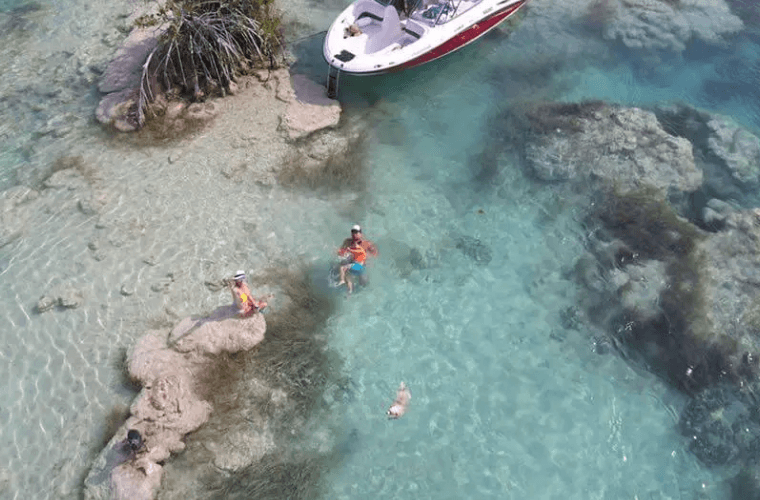 Located on the border between Mexico and Belize, Bacalar is home to a friendly community of locals with a sprinkling of Europeans, Canadians, and Americans also making their home here.
It's such a welcoming place with an incredible natural beauty you'll never forget.
11. Cabo San Lucas
If you're traveling to Mexico from the west coast of the US for spring break, Cabo San Lucas is super easy to get to.
This spellbinding spot is located on the southernmost tip of Baja California, and the beaches are to die for.
During spring break, it's also home to some awesome parties.
Plus, the views are pretty special, including the spectacular Land's End.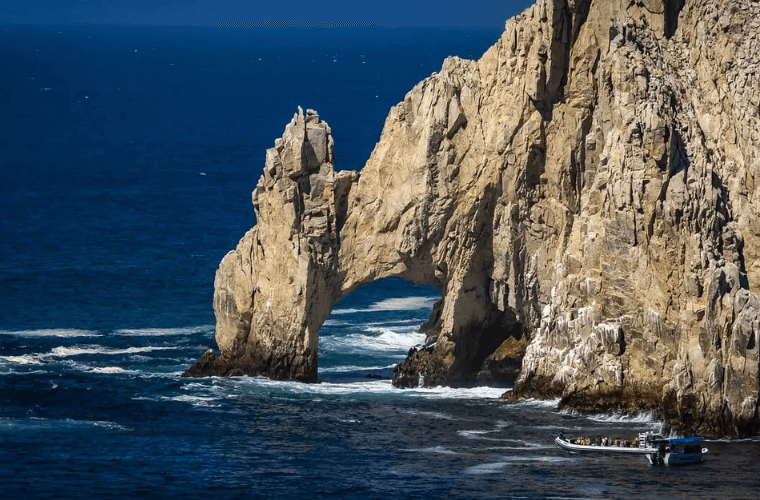 Often known simply as Cabo, this destination is perfect if you want to splash a little extra cash on your spring break trip.
There's an array of luxury resorts just waiting to pamper you.
12. Plan Your Spring Break in Mexico
Ready to plan your spring break in Mexico and need some help?
No problem.
Our team of local experts is excited to help.
We'll book your accommodation, trips, and activities.
We can also help with arranging flights if you're traveling from the US or Canada.
Plus, we'll use our expertise and contacts to get you the best bang for your buck.
Call us at 888-537-9797  or complete the contact form to start planning your Mexican spring break today.
We look forward to hearing from you.
Have questions or comments about spring break in Mexico?
Want to know more about locations in Mexico for spring break, or have something you want to say?
Just pop something in the comments, and I'll take a look.
And if you loved this post, don't forget to share it on social media.
13. Other Blog Posts You May Find Useful
---
Trending Now